Tech Support People Share The Most Awful Situations They've Ever Had To Deal With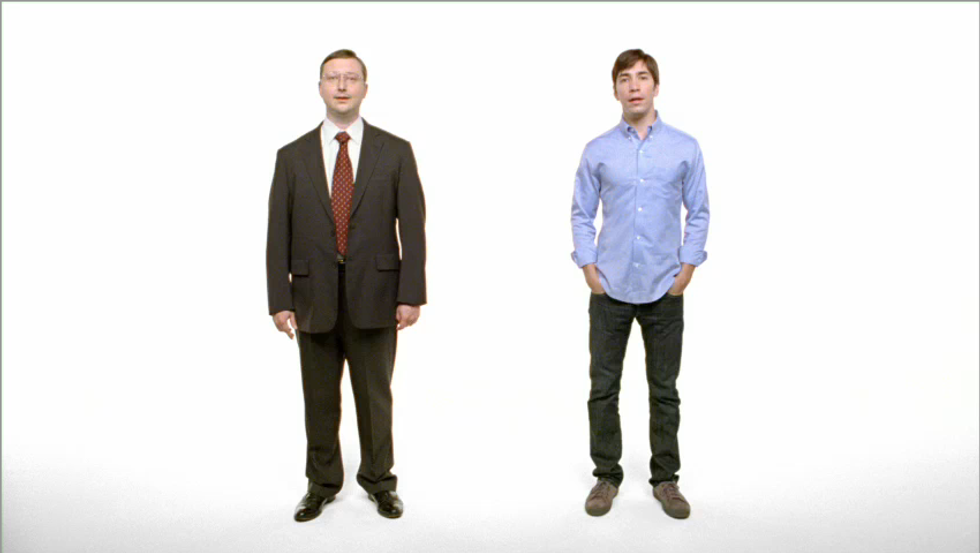 NOT always the server.
[rebelmouse-image 18360961 is_animated_gif=
dam=1 expand=1]

_**_Here's another tale from the out of hours hell desk... This gem happened a few days ago.

Me: Service Desk

Caller: THE SERVER IS DOWN YOU NEED TO FIX THIS NOW

Me: Which server are you referring to?

Caller: THE SERVER!

Me: okay... what is it that you are trying to do?

Caller: TRYING TO ACCESS THE GOD DAMN SERVER

(yes, she was SHOUTING the entire time)

Me: Please can you stop shouting at me and tell me which server you are talking about or what it is that you are trying to do? has many different servers for different things, I need to know exactly what isn't working?

Caller: HOLY CRAP THE SERVER ISN'T WORKING. THE. SERVER. ISN'T. WORKING. YOU ARE WASTING MY TIME.

(In the background I've already loaded up our server monitoring tools - no alerts)

Me: I've checked our monitoring, I'm not seeing any servers as being down. Which department are you calling from?

Caller: IRRELEVANT. FIX THE GOD DAMN SERVER NOW.

Me: Can I get your Staff ID please?

Caller: IRRELEVANT. click

10 minutes later...

Me: Service Desk

Caller: HOLY CRAP THE GOD DAMN SERVER IS STILL DOWN!!! WHAT ARE YOU DOING ABOUT THIS?

Me: Nothing.

Caller: EXCUSE ME? NOTHING?

Me: You still haven't told me which server is down or what is not actually working?

Caller: YOU PEOPLE! IT'S OBVIOUS MY PHONE ISN'T WORKING I CAN'T MAKE CALLS. THE SERVER HAS GONE DOWN YOU NEED TO CALL YOUR PEOPLE AND FIX THIS.

Me: Ma'am I can see you are calling me from your Desk Phone, is that correct?

Caller: YES!

Me: and this is the phone you can not make calls from, correct?

Caller: YES!

Me: ...

Me: Do you see why I'm having trouble understanding the problem?

Caller: THE SERVER IS DOWN I CAN'T CALL

Me: Ma'am that number is 3 digits short of a valid number, that is why the call is not connecting.

Caller: LISTEN THE SERVER IS OBVIOUSLY DOWN. I'LL HAVE MY PEOPLE CALL YOUR PEOPLE ABOUT THIS! click

I love my job. I love my job. I love my job.

Macaveli54and boss decided to have a little fun with the ridiculous.

So I had a customer call me up in mobile tech support with the problem that his data wasn't working for 20 minutes, pretty quickly I find out why; he had accidentally turned off his data on the phone menu (which happens a lot but usually the customer goes "oops silly me"). So this customer starts demanding that he want's compensation for his time without service and being very rude about it. After a couple of minutes he's not taking this is not something we did, but his mistake as a answer, so I get an idea, I tell him I'm going to go speak to my manager. I went up to my manager, explain what's happening, he says the customer's being ridiculous and I said,

"Listen I have this idea for him, are you okay with this?" then explain my idea.

"Are you kidding? Let me get on call listening before you go back, I wanna hear this."

I go back to the phone, he gave me the thumbs up that he was ready to listen and I proceed.

"Right sir, I just had a word with my manager and I've managed to swing something for you, so let's break this down, you pay us 39.99 a month for 3 services; calls, texts and data, so let's divide your bill by 3 that give us 13.33, so let's divide further by 30 days to gives 44 pence for your daily data, now you had your data turned off for 20 minutes but for the purpose of this I'll round it up to an hour so we just need to divide that 44 pence by 24 hours so that means your looking at compensation of 1.8 pence so let's just say 2."

I looked over at my manager during and he was covering his mouth laughing. Customer goes;

"Are you having a f@#*ing laugh?"

"No sir the math is there."

"............Go on then I'll take it"
Each of us is someone's IT person now and again.
[rebelmouse-image 18360962 is_animated_gif=
dam=1 expand=1]

LTLFTP+Hard to format on mobile.

Ok, so I am by no means an IT but the one who everyone in my family call when they need help.


So I get a call from my grandpa (89 yrs old) about a new win 10 laptop he just got and he needs help setting it up.

Now keep in mind he is the kind of person to blame the machinery if he clicks on the wrong thing so I already knew this would not end in a phone call - so I drove to his place expecting to see it still in the box. That was not the case.

When I arrive, I see him already in his desktop, after he somehow managed to install windows correctly on his own accord - and waiting for me while playing minesweeper. As he greets me, he freaking ALT+F4's to close the game and then tells me he cannot connect to the internet.


Not sure what happened in the week I wasn't there, I ask if he could show me the problem.

He then OPENS CMD AND PINGS HIS OWN CELLPHONE and then points at the 0 packets text to show me there is no connection.

At this point id probably look less surprised if I see an alien invasion.

So after showing him that you need to enter the password to connect to his home wifi, he then asks me how to see his email account again.


Still completely stunned, I show him how to access his outlook account and how to delete some messages.

And the craziest part- when I asked him how did he know about CMD his answer was: "I learned it from grandma".
WHERE ARE MY RECYCLABLES?!!
[rebelmouse-image 18360963 is_animated_gif=
dam=1 expand=1]

_Give me my recyclables!! WHERE ARE MY RECYCLABLES?!! _

Hey everyone, thought I would share this tale from one of my IT buddies. He had this one woman that would always puts tickets in for the smallest things. But this one takes the cake.

People:


IT - IT Buddy


CW - Confused Woman

IT saw a ticket had come in and it was from CW. It said: "You deleted all my files! I need them to do my job!" IT called CW to see what was going on because we don't delete personal files off of people's computers unless there is a good reason for it and we have the user's permission. So while he was on the phone, he remotes into her computer and noticed everything but the recycling bin was missing on her desktop. He noticed that there was files in the recycling bin, so he opened it and all her files are there.

IT: Here are all your files, did you move them into here?


CW: Yes I did, I moved them in here to recycle them so they will be clean for me to work on them.


IT: .....Excuse me?


CW: Yes, I move them to the recycling bin to make them new again so I can reuse the files.


IT: This is the trash bin, you would move files here to delete them off of your computer.


CW: IT IS NOT A TRASH CAN, IT IS A RECYCLING BIN! IT SAYS SO RIGHT UNDER THE ICON!

So for the next half hour, my buddy had to teach her how to use the recycling bin.
Helldesk
[rebelmouse-image 18360964 is_animated_gif=
dam=1 expand=1]

I work at a local authority on the helldesk. Social workers are the bane of my existence but you learn to cope with their general incompetence as part of the job. But sometimes they can still surprise you. This happened today.

So, we use a generic username for most of our computers so that people can log onto the machine, then from there they log into Citrix to work. Everyone knows the username and password for this. It's literally written on the walls in most areas, because the only thing it can access is another login page, so it isn't a security issue. Most of these accounts stay logged on at all times to save confusing the geniuses that work here. A guy rang up, said hello and asked for the generic login details. I've changed the exact username and password but other than that this is more or less word for word:

Genius: So what's the username?


Me: It's 'Computer'.


Genius: so is that the asset number of the PC?


Me: No no, it's just the word 'Computer'


Genius: And then backslash my name?


Me: NO. It's the word 'Computer.' C-O-M-P-U-T-E-R. Computer. nothing else.


Genius: And what's the password?


Me: It's 'P4ssword'. As in, the word 'Password' with a capital 'P', but you replace the 'a' with a '4'.


Genius: So it's 'Password4'?


Me: NO. It is not. It is 'P-4-s-s-w-o-r-d' With a capital P at the beginning. Everything else is lower case.


Genius: Ok, so the username is ComputerP4ssword. What's the password?


Me: NO. The username is Computer. The password is 'P4ssword'. That's everything. Just two words. Two boxes, two words.


Genius: type type type It didn't work. I typed in 'password' but it said it's incorrect.


Me: Spell out what you typed for me please.


Genius: 'p-a-s-s-w-o-r-d'


Me: very slowly and clearly, in case it was my accent or something ... Like i said. CAPITAL P. NUMBER FOUR. LOWER CASE S, LOWER CASE S, LOWER CASE W, LOWERCASE O, LOWERCASE R, LOWER CASE D. P4ssword.


Genius: type type click Nope. And it says the account is locked. I used a capital P this time definitely.


Me: did you use a 4 instead of the a?


Genius: Use four whats?

I remoted to the machine and typed it in for him. He complained that the system was needlessly complicated.
Special users
[rebelmouse-image 18360965 is_animated_gif=
dam=1 expand=1]

Every office has their special users. The ones who can't figure out anything technical, everything is an emergency, and everything has to function exactly the same or they can't work. At my job, it is the HR lady. Since she is just HR, all her problems boil down to a printer error, excel, word, reboot and it works type of issues, and since I am the System admin they are all my responsibility.

However, every issue she has she comes back to IT, walks right by my desk goes to the programmer, manager, network admin and explains the issue. Every time they either tell her to go me (even though she gets rude), or relay the info to me to fix.

A few weeks back, she had a problem with the calculations on an excel spreadsheet. Everyone was at lunch, so she's forced to ask me. Immediately, I say it is probably rounding up or down because it is only off by a penny. This doesn't suffice, so she ignores me and waits until lunches are done to return. She goes to programmer guy and like usual, he passes it to me. I email her with a breakdown showing how it is rounding. She still wants programmer guy to look at it, so my manager responds with a message saying he will get to when he can.

Well, programmer guy is swamped, the new website launch is getting pushed out, her excel "problem" gets shelved with her emails coming ever more frequent. My manager even resends my explanation, but she wants programmer guy to look at it. This is unacceptable, so she goes to the VP saying we aren't helping her.

My boss sets up a meeting with the 3 of us for me to explain the issue. It was the shortest meeting ever because I start explaining it and our VP completely understands right away. The VP cuts me off, looks at HR lady and says "You pulled me into a meeting for this?"

TLDR; HR lady with easy issue ignores obviously solution only to be burned by VP.
Seriously, techies have the patience of Gob.
[rebelmouse-image 18360966 is_animated_gif=
dam=1 expand=1]

Seriously, techies have the patience of Gob.

I witnessed this astounding IT meltdown around 2004 in a large academic organization.

An employee decided to send a broad solicitation about her need for a local apartment. She happened to discover and use an all-employees@org.edu type of email address that included everyone. And by "everyone," I mean every employee in a 30,000-employee academic institution. Everyone from the CEO on down received this lady's apartment inquiry.

Of course, this kicked off the usual round of "why am I getting this" and "take me offa list" and "omg everyone stop replying" responses... each reply-all'ed to all-employees@org.edu, so 30,000 new messages. Email started to bog down as a half-million messages apparated into mailboxes.

IT Fail #1: Not necessarily making an all-employees@org.edu email address - that's quite reasonable - but granting unrestricted access to it (rather than configuring the mail server to check the sender and generate one "not the CEO = not authorized" reply).

That wasn't the real problem. That incident might've simmered down after people stopped responding.

In a 30k organization, lots of people go on vacay, and some of them (let's say 20) remembered to set their email to auto-respond about their absence. And the auto-responders responded to the same recipients - including all-employees@org.edu. So, every "I don't care about your apartment" message didn't just generate 30,000 copies of itself... it also generated 30,000 * 20 = 600,000 new messages. Even the avalanche of apartment messages became drowned out by the volume of "I'll be gone 'til November" auto-replies.

That also wasn't the real problem, which, again, might have died down all by itself.

The REAL problem was that the mail servers were quite diligent. The auto-responders didn't just send one "I'm away" message: they sent an "I'm away" message in response to every incoming message... including the "I'm away" messages of the other auto-responders.

The auto-response avalanche converted the entire mail system into an Agent-Smith-like replication factory of away messages, as auto-responders incessantly informed not just every employee, but also each other, about employee status.

The email systems melted down. Everything went offline. A 30k-wide enterprise suddenly had no email, for about 24 hours.

That's not the end of the story.

The IT staff busied themselves with mucking out the mailboxes from these millions of messages and deactivating the auto-responders. They brought the email system back online, and their first order of business was to send out an email explaining the cause of the problem, etc. And they addressed the notification email to all-employees@org.edu.

IT Fail #2: Before they sent their email message, they had disabled most of the auto-responders - but they missed at least one.

More specifically: they missed at least two. sfsdfd

_Sometimes people should come with warning labels. _

Last year, Help Desk got a call from a user complaining that the laptop we issued him would not read DVDs. He was one of those "I'm a very busy and a very important man, and I don't have time to follow your troubleshooting steps over the phone. Just fix it, dammit." kinda guys, so he said he would get someone to drop off the laptop at our office and pick up a loaner.

We received the laptop a couple days later, there was a note attached saying that now it wasn't even booting into Windows anymore. Sure enough, he was right - it didn't even attempt to load Windows, and instead we were greeted by the "Non-system disk or disk error" message. It sounded and looked like the PC was trying to boot from the DVD drive instead of the HDD.

We opened the disk tray, and saw the culprit. There was a DVD in there, all right - but it was placed upside down.

We flipped the disc over.

He was trying to watch "Dumb and Dumber".
Nothing lasts forever!
[rebelmouse-image 18360967 is_animated_gif=
dam=1 expand=1]

This comes from the wonderful world of home security systems customer support. My coworker fields this one.

$CW is coworker.


$GOG is grumpy old guy.

$CW: "thank you for calling Blah Blah Blah Security, how may I help you?"

$GOG: Gives name, address, password, blood sample of first born for verification purposes. "Well my system isn't accepting codes and won't turn on or off. I think it started after the storm that came through last night."

$CW: "Did lightning strike your house or close by?"

$GOG: "yes"

$CW: "I see. Based on the age of the system, it probably took a surge. We're unable to get replacement parts anymore, so you'll need an upgrade. I can get someone in sales to call you with a price."

$GOG: "Well can't you just send someone out to fix it?"

$CW: "We certainly can, but as it's obsolete equipment it's unlikely they can repair it. You'd still be billed for the service call."

This is where the customer gets irate

$GOG: WHY WOULD YOU SELL ME AN OBSOLETE SYSTEM???

$CW: soft voice "Well Sir, it was brand new in 1986."
Software
[rebelmouse-image 18360968 is_animated_gif=
dam=1 expand=1]

I work for a small software company doing IT and customer service work supporting the users of our order-writing software.

We brought on a new company 6 months or so ago, and along with it, came a sales rep we'll call Virginia.

Virginia is 75 years old, "not good with computers", but has the best sense of humor and understanding I've ever had from a client. Every time she calls in she's always got something to say, which usually ends in a "I hope you've got your Vallium nearby!", And considers us all Wizards.

We recently updated our software, and sent an email out notifying users of this. She calls in yesterday, and we chat it up while I explain to her that yes, this was a real email, not spam, and that she should in fact update her program.

She says "Ok, I'm going to try to be a big girl and update this myself, but stay by the phone!"

A few minutes go by, and the phone rings, sure enough, it's her on the Caller ID, so I pick up without using the standard greeting, and say "Hey, Virginia!"

She responds, "Darn, how did you recognize me with my hat and fake mustache on!?"

I lost it for a bit. Having a long week full of incompetent, ignorant, or intentionally destructive users was washed away because this little old lady told the most Dad-like joke over the phone.

TL;DR - Not all old users are bad, especially if they can laugh at themselves.

So, I had to walk a client through setting up a printer over the phone. Which required her to set an IP address to the printer. Also she is not tech smart at all.

Me: "Ok, do you have a usb cable? Sometimes they come with the printer"

Her: "No, im looking in the box now. Theres no usb cable. Only the printer and power"

So it needs to me networked, great. I walk her through getting the printer on her network

Me: "Ok, do you see a place to enter 4 numbers?"

Her: "Yep, its right here"

Me: "Ok the number is 192.168.0.3"

Her: "Ok, I put in 19216803. Whats the 2nd number?"

Me: "No, lets start over. The first number is 192, second is 168, third is 0, and fourth is 3"

Her: "Ok, so 192.168.03?"

Me: "No, the third number is just 0, the fourth is 3"

Her: "So, 0.0.0.3?"

Me: "no, 192.168.0.3"

Her: "But what about the 0?"

Me: "What about it?"

Her: "Shouldn't it be a number?"

Me: "0 is a number"

Her: "Look this it to complex for me, cant we just use the cable it came with?"

Me in my head: WHY DIDNT YOU TELL ME YOU HAD A CABLE!?!??! YOU SAID YOU JUST HAD THE PRINTER AND POWER CABLE!

Me: ".....yes"

Edit: I should say, this is the shortened version. IRL this conversation went on for 30 min and this ticket lasted 2 days.

Edit2: I said "Zero", NOT "o" and I said both "period" and "dot"
No. I'm Spartacus. NO! I'M SPARTACUS!!
[rebelmouse-image 18360969 is_animated_gif=
dam=1 expand=1]

Here's a weird one that happened the other day...

Phone rings

Me: Hello this is the IT department.


Evil Clone: Uhhh, no this is the IT department, what can I help you with?


Me: No sorry there's a mistake there, this is the IT department you've called, what seems to be the trouble today?


Evil Clone: Sorry I think there's some confusion here, you've called the help desk for (REDACTED COMPANY).


Me: You're right I am confused because I work the help desk for (SAME REDACTED COMPANY). My phone rang so I answered it.


Evil Clone: My phone ran too...so I answered it.


Me: So now here we are...talking to each other...


Evil Clone: Are you working from the (REDACTED STATE) branch?


Me: No, I'm working in the (REDACTED STATE ON THE COMPLETELY OPPOSITE SIDE OF THE COUNTRY) branch.


Evil Clone: This is weird...


Me: Yeah...soooo talk to you later then?


Evil Clone: Sure, have a good shift.


Me: You too. Bye.

Seriously...who was phone? therobotjeff
Some people just need an exorcism!
[rebelmouse-image 18360970 is_animated_gif=
dam=1 expand=1]

Backstory - I do end user implementation, training, and support for a web application that was developed by my firm. Our clients skew older.

client: I can't get into my account. My login isn't working. This is ridiculous. I've been trying for hours and now I'm locked out.


me: My apologies for the inconvenience! I've just reset your password. You should receive an email with a link to set and save a new password in a moment.


c: I don't want to set a new password. I liked my old password. It's the same password I use for everything else and it's easy to remember.


me: My sincere apologies, but you will need to set a new password in order to gain access to your account.


c: Can't I just use my old password?


me: No, our data security standards do not allow that. However, if for any reason you aren't able to follow the password reset link, I would be happy to generate a random password for you, and share it with you over the phone.


c: Do that, then, and email the password to me.


me: Again, my apologies, but part of our security policy states that we cannot email passwords in plain text. I would be happy to give you a call and share you password with you over the phone.


c: Why are you being so difficult? I just want my old password to work again.


me: Sir, I'm so sorry that this process has been frustrating for you. I want you to have access to your account. Have you followed the link in the password reset email?


c: No. It looks like a virus. I don't want to click on it.


me: I can assure you that it is not a virus. It is a hyperlink. You can just click on it, and it'll open a page in your browser where you can reset your password.


c: That's ridiculous. That's so much work. Why do you make it so hard? This should be simple. I want to speak to your manager.


me: (eager to pass them off on someone else) No problem. My manager is cc'd. He would be happy to assist you.


manager: How can I help?


c: Your employee is rude, stupid, and not helpful. I just want to log in, I don't want to reset my password, I don't want to click on this virus she sent me, and this is taking forever and it is ridiculous.


manager: Sir, respectfully, we are going to need you to meet us halfway and change your password.


client: (in all caps, this is via email) THIS IS BULL. I DON'T WANT TO CHANGE MY PASSWORD. YOU ARE IDIOTS.


manager: Again, we are sorry that this is frustrating for you. Please let us know what we can do to help.

Manager cc's client's boss, the director of their org and the one whose signature is on the contract. My manager does not take shit from clients.

client's boss (to their employee with us cc'd): Are you serious? These nice people are doing everything they can to help you, and you are abusing and belittling them. This is an embarrassment to our organization. You owe them both an apology, and you need to reset your password, stop complaining, and log in so you can get me that report that was supposed to be on my desk yesterday. The fact that you've wasted your entire day on this is ridiculous and this will definitely be included in your performance review.

My manager and I were in tears. Client's boss was savage af and did not pull a single punch. The client did end up resetting his password but did not apologize. Last time I sent out an email to clients, his bounced. His ass got fired.
Print Industry
[rebelmouse-image 18360971 is_animated_gif=
dam=1 expand=1]

Ok so this little gem started yesterday, currently working in managed print industry - customer logs a call saying no devices in a building are working, so definitely server/software related.

I log in with their IT, the server is freezing and when logging in with a new account there is a disk space error. So i inform him he needs to clear it down or add some HDD space and we can then troubleshoot anything if there are issues once its done.

Call the end user who logged the call, and let her know but... it makes no sense to her, depressing conversation occurs:

Me: Morning, just calling regarding your printing issues at site X, its due to a server fault your IT are looking into - they should hopefully have it resolved soon which will likely resolve your issues.


User: Oh, well the printer still isnt working, none of them are, this is URGENT.


Me: I understand, but your IT is looking into it due to a server fault and should have it sorted as soon as possible.


User: Ok, so when are you coming out to fix it?


Me: I would not be able to fix the machine on site, it is a server issue as its run out of disk space, and your IT are looking into it.


User: This is urgent the ENTIRE site cant print, whats the ETA on the fix?


Me: I am not your IT so i am unable to advise, you would have to call them as they need to resolve it.


User: I need an ETA to inform the users and management.


Me: Im not in your IT so i cant give an ETA unfortuantely.


User: Talk to my manager.


Manager: we need an ETA for the fix or send someone on site, i want this actioned ASAP.


Me: I'm not your IT, i'm from the managed print support company, the issue is with your server and your IT are looking to fix it. An engineer from us wont be able to assist.


Manager: So you are categorically stating YOUR print engineer cant fix the printer? What kind of support is this?!


Me: The issue isn't with the printer, its with the server the print software is on, which your IT are looking to fix urgently.


Manager: No, the PRINTER is not PRINTING so its a PRINTER problem, we don't have servers.


Me: You do have servers, it's what governs the pull print and login for the devices, and it's currently down, your IT are looking to fix it.


Manager: why are you refusing to fix this? You can't just say no we have a support contract!


Me: Your IT fix your servers, we fix the printers and the software thats on the server. You need to call your IT.


Manager: Im escalating this to my director - expect a call back shortly

Click

Had several calls since then i have ignored - informed their account manager whats going on - this is now his mountain of stupid to deal with.

Tl:DR printers don't work - server has no space on C drive, IT fixing - IM NOT THE USERS IT TEAM. Ten_DU

Lesson to walk away with?

Be nice to your techies and they'll be nice to you. Or, get a therapist and some Xanax!
Reddit user ShinyDisc0Balls asked: 'What's a problem that's never addressed in apocalyptic movies?'
Some people say, "It's just a movie. There's no need to think so deeply about it."

However, some plotlines are just too problematic not to notice.
Despite people pointing these problems out, they are rarely ever addressed.
These problems can be as minor as a woman having perfectly manicured nails despite being trapped in a cave for an extended period of time to something as big as characters not contracting life-threatening diseases despite not having proper nutrition, shelter, or medical care for years.
Redditors have noticed this too and were ready to share what they think are the biggest problems in apocalyptic films that are never addressed.
It all started when Redditor ShinyDisc0Balls asked:
"What's a problem that's never addressed in apocalyptic movies?"
Vroom, Vroom
"If it goes on long enough, keeping cars operational. Tires going bad, gasoline going bad, even fuel lines going bad if a car's been sitting for a few years. Mice chewing on the wires. Sometimes they'll show the effort to obtain gas (but never address it going bad over time) and sometimes they'll show a battery being jumped, but mostly it's hop in a car you just found and drive off."
– froglover215
"Station Eleven (the novel, haven't seen the show) was very fixated on the idea that gasoline goes bad after about three years. After that, it's all horses all the time."
– Yellwsub
Medical Issues
"No one has dysentery. Everyone would have dysentery."
– YaBoyfriendKeefa
"Especially if you're on the Oregon Trail."
– rapalosaur
""Where are we going?""
"Oregon"
""F**k""
– Buckus93
"Disease. Seriously if most doctors and infrastructure are gone, people would be dying left and right, and zombies or radiation would be the least of their problems."
"Appendicitis. I didn't even think of things like that! People would die of pretty routine stuff that they couldn't get treated easily."
– Affectionate_Ad_7802
"The big killer with food poisoning is all the water you lose when your body literally flushes out whatever you ate."
– P-Tux7
Or Dental Issues
"Dental care. How many people would be straight up dying from abscesses, or in pain from f**ked teeth."
– softcore_UFO
Silence Is Golden
"Why do "traditional zombies" only make noise when they're right up in your business?"
"Zombie moving through the woods in stealth mode, no branches snapping, no leaves rustling, no moaning or growls."

"But right when they're about to get their funky zombie mitts all over your throat, they are loud as sh*t."
"What's the deal?"
– Reddit
No Escape
""Speaking of which, why don't they ever use bicycles to get around? They're quiet, comparatively low maintenance, can go over most ground, and definitely faster than any zombie."
– Sayakai
"Realism" (within the context of zombies) has always been my go-to for why slow zombies are scary enough on their own and fast zombies are a lazy shortcut."
"Yeah, they're slow and loud and clumsy. A brisk walk is enough to get you away from any zombie, or group of zombies. In a fight, they're predictable and slow. But they're immune to pain, and immune to fatigue, immune to fear or bribery or demotivation. And their main physical vulnerability - "destroy the brain" - is way more difficult than TV and movies portray: headshots are tough to pull off with guns, and skulls are actually pretty durable. Get into a physical altercation with one, and that's actually serious trouble - you'll get tired real fast but the zombie will not, and one f**kup will be enough to get you bitten."
"Briskly walk away? Sure, you can probably sustain that for a while. But where are you going? Zombies are everywhere, so you might be briskly walking from one meat grinder to another. And of course there are potential dangers on your chosen path. And still, you'll need to eat food and drink water and sleep and the zombies will not."
"In reference to the old fable of the tortoise and the hare -- the tortoise won the race. And slow zombies are the tortoise."
– effseadot
Perfect Looks
"Body hair for women."
"I mean, you will see this woman in rags, covered in dirt, with the stringiest hair that looks like it hasn't been washed, much less conditioned in a year. Yet, they have perfect brows and look like they've had a full-body wax within the past week. So, they must be doing this somehow."
– zazzlekdazzle
"Also, they'll still have perfectly straight, white teeth."
– Buckus93
Cold, Cold World
"Camp setting in general. You know what is bad for your health? Cold ground. You want to have a failure in your every organ below the ribcage? Couple of months of outdoor sleep would definitely do it. Sleeping bags are great, but they are designed to keep you from losing heat into the air, not into the ground — think of them like of portable blankets. You don't see apocalyptic survivors making an insulated bed or sleeping in a hammock."
– Alex_Downarowicz
"Can You Hear Me? Over."
"Charging their walkie talkie batteries."
"Zombie apocalypse and they always have freshly charged radio batteries that last... forever."
"Just once I wanna see someone sit down and stick their radio in a charging cradle."
– dirtymoney
"Or furiously turning the crank on one of those crank-operated radios or flashlights."
– MedusaStone
​Hygiene
"Don't forget tampons!"
– Nightmare_Fuel-
"Ellie in the Last of Us was soo pumped when she found a box in one episode, also Joel was excited to have a fresh pot of coffee as well."
– Will0w536
The Grass Isn't Growing
"Lawncare/overgrowth."
"Not all of them, but TWD for example, all of the lawns were tended to as if there WASN'T you know, a zombie apocalypse happening."
– Plus-Statistician80
Unrealistic Travel
"People in movies often travel a lot of distance with next to no food or water on them. If you are on foot you would need a descent amount of calories to sustain your energy. And a good pair of shoes. Your feet would be a mess in no time. And you would stink to high heaven."
– KevinDean4599
"And that would attract zombies….the scent."
– RedditRee06
Addiction
"Caffeine and nicotine withdrawal. After a week, there are going to be a bunch of very grumpy people around."
"Cigarettes and coffee are going to be valuable exchange items."
– rosanymphae
As if a zombie apocalypse isn't scary enough without thinking about the loss of coffee!
Dating is no picnic. It's hard navigating around unrealistic expectations, conflicting personalities, and mixed signals. But not being on the same page—or even the same book—as a potential partner is a huge red flag, especially if they start behaving too intensely or inappropriately. Have a similar experience? Then get ready as these Redditors share the creepy ways some women took their affections waaay too far.
There is a reason that Madonna's "Like A Virgin," a sexual anthem of innocence lost has resonated with the world from the instant she fell to her knees on that 1984 VMA stage to this very moment.
Everyone remembers their first time.
And their first person.
Maybe they were and still are your first love.
Maybe the sight of them can make you ill.
No matter the reaction, we remember.
That person played a major character at a turning point in life.
That's hard to forgrt.
Redditor Turbulent-Ad-7862 wanted to hear about everyone's thoughts on the first person they had sex with, so they asked:
"How do you feel towards the person you lost your virginity to? Do you still remember them?"
Oh... the first.
I have two. (Not at the same time).
One of each gender.
Still care deeply about both.
HER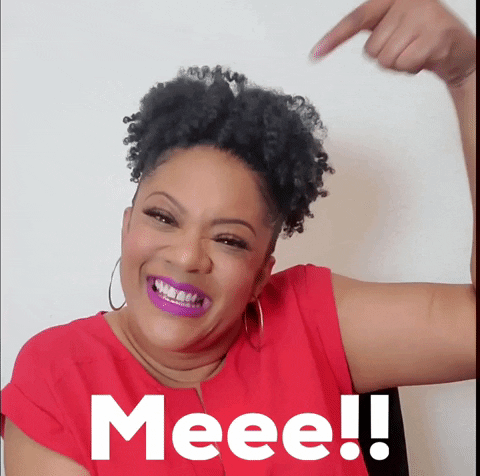 Happy Its Me GIF by Kiaundra Jackson
Giphy
"Pretty sure she was the one who got away, but we dated in high school and she moved away before our relationship could find a conclusion. At this point, it's probably just nostalgia... lol."
Dewey_Bosh
Oh Them
"I don't feel one way or another. I haven't seen her in over 20 years or so. I haven't thought about her in years until this post."
1980pzx
15~ years for me and exactly the same. This post reminded me of her and honestly, I hope she's doing well. A quick Facebook search shows she married the guy she dated after me and they had a kid. That's wonderful and I'm glad for her."
UncoolSlicedBread
"Same situation for me, only it has been more like 10 years instead of 20! I actually almost forgot about the guy until I saw this post, lol."
MsSibylline
Best Of...
"Well on the 'hot/crazy' matrix she was firmly in the top right-hand corner lol. So I remember her very vividly, the sex is still some of the best that I've ever had. Luckily I had some older and wiser friends who kind of dragged me out of that relationship. For which I am very grateful. I have no idea what became of her, and I don't particularly care. :-) "
BeerPoweredNonsense
​Better than me...
"I miss her, to be honest. She was fun, fiercely intelligent, and far too good for me. It was humbling being completely ill-equipped to argue with her, but fun to watch her demolish adults in debate and run rings around them in conversation. It's been 22 years since I last saw her, 17 since we last communicated by email. She has a family of her own now and inevitably was an enormous success in her career."
Prudent-Earth-1919
Still Strong...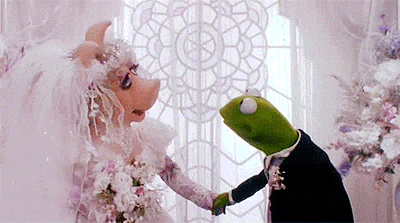 just married love GIF
Giphy
"I've been with her for 10 years and I hope to still be with her for another 60 or so."
Caractacutetus
"I mean, we've been married for 15 years and have 5 kids. I guess she's OK."
aroundincircles
It's amazing that people can make it work for life.
It gives me hope.
Though I'll stay a cynic.
Why Not?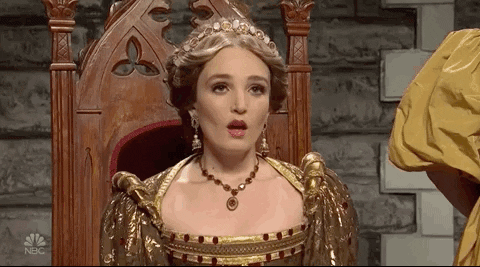 Snl Queen GIF by Saturday Night Live
Giphy
"Oofta, I do remember them. But it's not a romantic story at all. I was caught up in the 'everyone is doing it, better get it over with' and I lost it to a stranger at 15. He was also 15 and it was his first time. 😩 "
Ashley0716
So far, so good...
"Pretty damn good. It's only been a few months but I'm totally into him and (despite his self-proclaimed aversion to relationships) he pushed to be exclusive and he's texting on an almost daily basis wanting to get together. As for how I feel, 50% horny, 40% happy, and 10% anxious sums it up well."
_eviehalboro
Memories
"It was my high school girlfriend. I ended up breaking up with her. We hooked up again about 6 months after the breakup. Just casual sex. No labels. Ended up going to different colleges in the same city. Hooked up and went on some dates during our freshman year. Still no labels."
"Eventually she basically gave me an ultimatum. Said she emotionally couldn't do the casual thing any more. Basically, we get back together for real or we go our separate ways. I wasn't willing to get back together, but I respected her decision and didn't want to toy with her feelings. She wanted to be together, and I knew that any kind of just treating her like a normal friend would have only given her hope. So I basically just cut out all communication."
"That's been 8-9 years ago now. She seems to be doing well. Just recently got engaged. She was a good girl, and I'm happy for her. Wish it didn't have to end as it did because she was cool and I liked spending time with her. But it would have been selfish and emotionally manipulative to do anything besides cut off communication as I did. I have nothing but fond memories of her. I hope she'd say the same of me."
ShitfacedGrizzlyBear
17
"He was a friend I met during a school theatrical production. I was 17, I told my dad I was staying back at school to do assignments and then hiked it to his place. His father nearly caught us. He's a good person and has come so far. He was addicted to prescription meds for a long while. I won't ever forget him and I hope he's doing well since coming off that sh*t. :) "
OttersAndOttersAndOt
Ugh... HER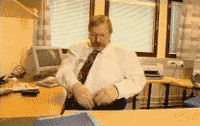 Angry Fed Up GIF
Giphy
"I still remember her, but I hate her guts now. She ended up cheating on me, and then thought it would be alright to still be friends after."
Ghoulthrower676
The one person we can't ever forget.
Good or bad experience... that first time and person stays with us.
No matter how we might feel about living luxuriously or practicing smart money management, we all have something we like to splurge on from time to time.
And while some of us really enjoy splurging on food, we also can agree on the things we don't feel are worth splurging on.
Redditor LocalInactivist asked:
"What's a luxury food you just don't get?"
Gold Leaf... Anything
"Gold flakes/powder on whatever food of the day is au current."
- ConstantReader70
"You're paying a lot of money to crap gold."
- draggar
Violent Soup
"Shark fin soup. It's a nice broth, but the atrocities committed are hardly worth it."
- human_male_123
Questionable Mincing Choices
"Wagyu burgers / snags / mince products. Marbling doesn't matter anymore if you're mincing it."
- Ok-Astronaut-7593
What the Fugu
"To some extent, Fugu."
"It's a poisonous blowfish that only qualified trained chefs in Japan are allowed to prepare. I had it three times I think, and I understand the folklore around it and why it's expensive, etc."
"But to be honest, the taste is pretty bland and 'like any other white fish' and nothing special, really. Your lips get numb a tiny bit and it makes for good stories, though, so no regrets..."
- LannMarek
Diminishing Returns
"Not food, but drinks; I don't get people who spend 1500 to 2000 dollars or more on a bottle of wine. Does it even taste that good?? It seems more like something people do to show off to others than anything else."
- Creative_Recover
"A 1500-hundred bottle of wine is going to taste better than a 15-dollar bottle. But not a HUNDRED TIMES better."
- VibrantPianoNetwork
That's an Escar-No
"Escargot. My brother swears by it. I don't get the allure."
- MeAndJohnWhoo
"Escargot: because just eating garlic butter with a spoon would be uncivilized."
- ahecht
"Nutritional Value"
"Bird's Nest Soup."
"My rich aunt came to visit our family when I was pretty young, and I finally got to try bird's nest soup. It was something like 1500 dollars for a family-size serving and it tasted like nothing."
"I get it's supposed to have all kinds of nutrients and s**t, but guess what, so does a ton of other foods. I think that's probably a big part of why I argue with my mom so often about how pointless a ton of 'medicine' is"
- completelytrustworth
A Side of Hypocrisy
"It's not that I don't get it: they're delicious, but it is funny to me that most people are repulsed by the thought of eating bugs but think lobster and crab are a delicacy."
- seanofkelley
Tragic Ortolan
"Ortolan. You traditionally cover your head when you eat it, out of shame. Not that I have ever eaten it. It just seems such a 'f**k you' to nature."
- promise_me_jetpacks
A Fair Point
"Eating things where it will kill you if it's not prepared properly (like Fugu being poisonous)."
- curlyquinn02
Not Here for the Caviar
"Caviar. I had the opportunity once to sample what I was told was really good caviar. It tasted like Neptune's salty a**hole."
"If I had the money to buy high-end caviar, I would buy fifty bags of Doritos instead."
- Wadsworth_McStumpy
A Shortened Lifespan
"Veal's kinda mean considering how intelligent and full of life calves are."
- freeslurpee
"Vaguely Fruity Vinegar"
"I know this will make me look like an unsophisticated yokel, but Wine."
"I just don't get the appeal of vaguely fruity vinegar."
- atlanticzeolot
Expensive Treasure Hunt
"Truffles. I don't get the hype."
- Candid_Term6960
"They're good in some things, a bit of truffle oil and some extra herbs in a cheap pasta sauce can make it really tasty, but overall it's just a weird mushroom, and not great by themselves."
- venemousb***h
Not So Great Morning
"That coffee that comes from beans some cat species digests and craps it out. How is that a good morning feeling?"
- Rainbow-Mama
Everyone's welcome to like different things, but these Redditors certainly made some great points about why these are foods and drinks they will not spend money on.