Human beings are cruel.
Humanity tries its best to sweep that all under the rug, but like dust, truth spreads when you dig deeper.

There are some historical facts and stories that could make one's skin crawl.
And you thought a late-night Dateline NBC episode could give you nightmares.
Redditor DaredevilDude36 wanted to share some sordid details about the past. They asked:
"What is the creepiest historical fact?"
I don't know much about history... so here I go learning.
Death Fear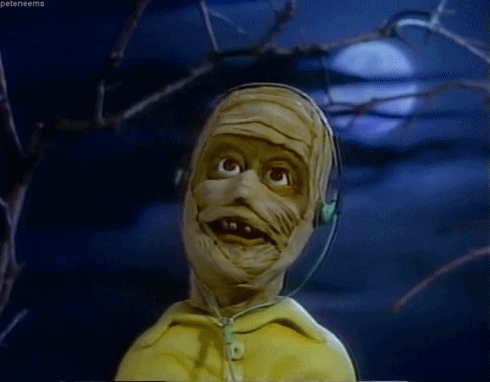 tales from the darkside 80s GIF
Giphy
"Male mummies are found to better preserved because female bodies were not sent for embalming right after their death for the fear of necrophilia."
curiousstrider
"mummy brown"
"In the past, people used mummies for everything from medicines to colors to paint with. There was even a tonic to drink that had ground up mummies as part of the ingredients. As for painting, the color was called 'mummy brown.' It became in such high demand that, in some instances, the remains of executed criminals were mummified and used to satiate the demand of artists."
jlanger23
Stocking Up
"In WW1 there was a Hungarian man that said he was stocking up on oil and was sent off to war. His towns people needed it and opened up the cans to find several dead women in there apparently he also tried to suck their blood and he was never seen again."
AffectionateBat6818
The Yellow Tiger
"Zhang Xianzhong, also known as Yellow Tiger, was the leader of a seventeenth-century peasant revolt which conquered the Chinese province of Sichuan at in the end days of the Ming Dynasty. There he lived the life of a warlord, in constant battle, and eventually descended into madness and barbarism wherein he turned upon his own people in merciless slaughter."
"He would pile the heads, hands, ears and noses of those he had killed, so as to better keep count of his murders. In Chengdu, there was erected a stele to commemorate his murders. It has come to be known as the Seven Kill Stele, and read: Heaven brings forth innumerable things to nurture man. Man has nothing good with which to recompense Heaven."
wogatic662
Oh Cleo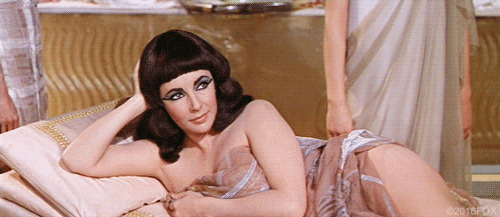 Elizabeth Taylor Cleopatra GIF by 20th Century Fox Home Entertainment
Giphy
"Cleopatra was the product of four consecutive generations of brother-sister marriages."
pivasi5937
History is really littered with scandal. How is so much of this left out in school?
Leather
"The Leather Man was an individual who would walk the same 360 mile route between the Hudson and Connecticut Rivers approximately every 30 days for 30 years. He was named Leather Man because of the hand sewn leather clothes he wore and the fact that he never spoke to anyone other than shopkeepers for supplies and would never divulge anything about his past. He is believed to be French or Quebecois because a French bible was found on him when he died. When his grave was recently exhumed to test his DNA, no remains were found."
figejiy586
No Air
"3 sailors survived the sinking of the USS West Virginia at Pearl Harbor, only to die 16 days later, due to the lack of air. The Navy knew they were there, but couldn't get to them."
pivasi5937
"To add to this: if I'm remembering correctly, they couldn't get the cut open the ship to get them it could flood the whole ship, and they couldn't use a torch as it was covered in oil, it would cause a massive explosion. Marines who were in the immediate area would hear them banging on the hull, they'd cover their ears to block out the sounds."
TalkingFishh
During the Famine
"I live in a city named Halifax in the province of Nova Scotia, Canada. During the potato famine in Ireland thousand of immigrants would land here first before heading on to other parts of Canada. Many did not survive the crossing so mass graves were dug. One day workers who had been loading bodies into these graves went to lunch and upon their return found one person had crawled out."
feyeb41097
It Worked
"Berlioz's 'Symphonie Fantastique' was written by him for the woman he was relentlessly stalking and harassing. His idea was to basically reveal to her that he had written it for her after she attended the performance, which he had pressured her into attending. Somehow, that crap worked, and I believe they married... don't believe the marriage lasted. They literally did not speak the same language."
figejiy586
Painful on Purpose
"Vlad III, better known as Vlad the Impaler. It's said that when he impales the Ottomans, he'd use a stick with a dull tip to impale them from the anus through the mouth STRAIGHT UP. And from what I've heard, he used sticks that has dull tips because it would push the organs aside rather than stabbing through."
"So they won't just die right away but they would have to suffer painfully. I can't imagine being a soldier marching through a forest of my comrades moaning in pain, knowing that if I make one mistake, I would end up with them suffering their fate."
TR45H_Pr0TaT0_69
History is gruesome. It's like real life horror movies.
Want to "know" more?
Sign up for the Knowable newsletter here.
Never miss another big, odd, funny or heartbreaking moment again.
Keep reading...
Show less