Surprised People Share The Most They've Seen A Former Classmate Change At A High School Reunion
Some people stay relatively the same their entire lives. It's as though you could have mapped out their trajectory from the moment you met them in grade five. Some people, on the other hand, do a complete 180 after high school. These are the people that make high school reunions extra sweet.
Thanks to these folks for sharing their incredibly awkward stories with us. If you'd like to read more, check out the source link at the end of the article. 
Comments may be edited for clarity.
A girl I went to school with was always picked on because her parents were poor. Her mother worked at a minimum wage job and her dad didn't work at all. To be honest, I don't know how people even noticed her enough to bully her, as she was always quiet and came in and out of class unnoticed.
At school she always... I hate to say this, took the bullying and never once ever complained, that's the best way I can describe it. I remember her as always of average looks and intelligence while we were at school and very skinny. Once we left school everybody went their separate ways.
Last year she surfaced on Facebook with a family, and a degree from Cambridge university. It turns out she had joined the army, went through officer training at Sandhurst, and is a captain in the Army Air Corps. She has pictures of her tours in Iraq and Afghanistan. The quiet girl who got bullied was a very intelligent tough person, who I suppose we all wanted be ourselves. It was nice to see.
My high school boyfriend was the captain of the soccer team, held the record for the 2 mile run, was on student council and was voted Best Character.
He dropped out of three different colleges, law school, and the ESL program in Korea he was trying to teach. Hes also done time in prison for sexual assault against a minor. 
I will always wonder what happened.
Not my batchmate but an upperclassman. I used to go to a public high school where everyone was poor or middle class, absolutely no rich kids. This is in a province in a third world country, so when I say poor, I mean down and out dirt-poor. I made friends with this older guy who I would always see on my walk to school. When I asked him where he lived he would always point up to the mountain. I always thought of it as a joke but when he didn't show up for class after a really bad storm, rumors spread that his family's house in the mountains got destroyed. He stopped school after that and I haven't talked to him since.
Turns out, he had finished high school the next year and applied to a prestigious University in the country. He took a finance course but had to stop a few times because of financial issues. He graduated, 6 years later, with honors.
Now, he's a regional office manager for a bank and he also owns a small travel agency. The scrawny kid from the mountain became a big time businessman.
This one girl was super smart, in all the advanced placement classes, on school council and in all the smart kid clubs, always picked for any special outings like campus visits and symposiums. She came from a pretty well off family, successful parents and all.
Now? She's working at the local subway with track marks on her arms. I really didn't expect that from her.
There was a girl in my class who was really quiet, shy, always dressed super conservatively, never came close to breaking the rules - a bit of a Hermione type.
I bumped into her at a class reunion, having not seen her for like 7 years and she was totally different. Covered in tattoos and piercings and dreadlocks. Almost didn't recognize her. 
Super smart guy at my high school got into meth and more, and ended up dropping out. He was addicted to crack for several years and then became a born again cowboy Christian. 
Super nerdy guy who got bullied a lot is killing it in his career and super confident. It was great to see him so happy, I didn't interact with him much but he's doing well despite the crap he faced.
Class valedictorian went to an ivy then another then was almost killed by an abusive partner. Scary how a tough and smart person (or anyone) can end up in that situation.
There are at least half a dozen people in my class that have killed themselves or overdosed on drugs
I graduated in 2013, 4 of these people have lost their lives to drugs. All of them were from middle class families in the suburbs. 
One guy, legitimate child prodigy/genius type, in a super-competitive STEM program. As in, most of us are in 11th grade doing calculus and he's about twelve, having skipped a grade or two and then is sitting in on a higher grade just for math class. His parents had a professor from a major university tutoring him after school, pushing him to do math competitions, the whole nine yards. I don't think he got much of a say in it, it was what they'd been having him do since the age of three or so.
His senior year, he'd had enough. He dropped out of the STEM magnet program and switched to the creative and performing arts magnet program. His physique was very much a computer programmer's more than a dancer, and he had zero experience with song and dance.
Well it turns out, he graduated, went to a small private West Coast school instead of Harvard/Yale like his parents had planned, majored in musical theater. After a year or two, that changed to journalism. He took a leave of absence from school two years in to convert to Mormonism (did I mention his parents were hard-core atheists?) Even though Mormons don't make converts do mission trips, he did a mission trip. To India. For longer than the usual mission.
The last I'd heard from him, he was married and having lots of kids somewhere on the West Coast. He's a fantastic guy, but if you'd asked me in 11th grade where I thought he'd end up, it would not have been anywhere close to "failed musical theater major and Mormon missionary."
In high school this kid was the typical super athlete, alpha male who had a mean streak but always seemed to direct it towards the openly gay students.
Came back to our 10 year reunion and he was about as gay as could be. He came out after we graduated and he started college where he met his husband. He actually went as far as to apologize to everyone he bullied.
I stayed in my hometown till I was 24 - six years ago and 4 years since I visited. So most of the changes I've seen have been through Facebook.
The biggest change would be in a girl - let's girl her Sara - who I'd been friends with since we were 9. She was always odd but that eccentricity turned into full on madness. She got heavily into drugs and by 16 she got into sex work and a whole array of other unexpected things.
Anyhow, around 22 she had a kid and totally turned her life around. Before I moved, I bumped into her and we hung out a few times. One night we got drunk at our local and I told her how proud I was of her and I said: "I can't even imagine what you went through..." and she grabbed my hand and the pain in her eyes was like shards of glass into my heart. She just said "You have no idea. No idea..." and that was enough to indicate the level of trauma she experienced. She's 30 now and is still eccentric as heck but is a devoted mum and a successful local photographer and special event planner. Major kudos to her.
Super senior with a 1.1 GPA, at the ten year he was finishing up a joint MBA/JD at Harvard
A girl I sat next to in homeroom for 11th and 12th grades was always really mousy and quiet, long brown hair, same jeans & T-shirt every day. At the five year reunion, there's this totally gorgeous lady in black, high-heeled boots, dyed blonde hair in a razor cut...it was her. No one could believe it.
I was lucky enough to move in the same social circles as she did for a few years and get to know her better, she was always a really cool person but it was nice to see her come out of her shell.
Wasn't a reunion but... A guy I went to school with was always popular. The girls always liked him, he was super smart, funny, athletic... He was a golden child. I on the other hand was very nerdy. After college, a few years later I went to a party back home. I ran into this guy at it and it was great seeing him. The first thing he said was "I don't know why I'm here, this party is too cool for me." I was aghast. The smoothest, coolest, most confident guy I had ever met was now this self doubting timid guy. We talked for awhile and I think he secretly was super nerdy and shy, but back then he forced himself to fake it. In college it seemed he finally was okay with just being himself. We started talking about old classmates and he said one of the nicest things I ever heard. He told me he didn't really keep up with anyone, but I was one of only a handful of people he was ever interested in running into over the years. He's still a great guy and he's one of the most intelligent people you will ever meet, and I gotta say... He may not be "cool" anymore but he's awesome in my book.
Not a standard reunion, but those don't really happen in the UK, as far as I know.
Long story short, a guy got expelled for punching me in the face and breaking my nose. It was just a petty squabble between two teenage boys. I think we were no older than 15 when it happens. Kid stuff.
Anyway, I since moved away from that town and hadn't seen the guy since. Cut to about 4, maybe 5 years after the incident. I'm visiting back home and decide to go out with some of my friends from high school. We're in the smoking area of a bar when the guy who broke my nose recognizes one of my friends. They start talking without him noticing I'm there. Eventually he notices me.
There's a long pause, it feels like forever but it's probably only a second or two. Is he going to hit me? Is he going to be angry? I go with my gut, I'm somewhat of a pacifist so I extend my arms to go in for a hug. He does the same. Somewhat of a beautiful moment. He apologized, we both agreed it was dumb, we were kids, people grow up. He then proceeded to buy drinks for me and my guys the rest of the night.
All in all, for a nights worth of Grey Goose vodka, I'd take another punch to the face.
My old friend in high school was a white girl who would dye her bright blonde hair black, she wore dark purple lipstick and lots of black eye liner, she sometimes stole her mom's gun to carry around, and she dated total douche guys. 
Fast forward 10 years later: she stopped dying her hair and let it grow out to her waist, she doesn't wear makeup anymore, wears nerdy glasses, dresses like a hippie with long flowing skirts and beaded jewelry, she's very mystical and earthy, and only dates hipster guys with beards. She's also a school teacher.
She came this close to having a shootout with a girl in high school but you'd never believe it if you saw her because of how sweet/hippie/angelic she looks now. What a transformation.
She came from a very abused background and I think the "gangster" persona was to protect herself. The hippie person she is now is probably closer to her real personality because she was a good person inside, just angry, confused, and hurting very badly.
I met this guy, Allen, in my freshman year. I became friends with him. He was always in the school garden picking up caterpillars/worms/ants and making compost bins and ant farms. He was a little weird, little quiet, but a nice dude.
He was also really small, like 5'5", 100 lbs. He got picked on a LOT. He never really got angry about it though, just kept quiet about it and did his thing. I always liked him.
He stayed the same pretty much all thru high school. I lost touch with him after he and his family moved for his dad's job in junior year.
Fast forward to a class reunion, after college and everything. I was catching up with some friends and walking around, when I heard someone yell, "HEY [my name]!!!!"
I turned around and saw this hulking 6 foot, 230 pound running back looking guy coming at me. I was like "heyyyyyyyyyyyyy dude, whats up?"
Scary guy: "IM GOOD HOW ARE YOU MAN??? LONG TIME NO SEE"
Me: "I'm sorry, who are you?"
Scary guy: : "IT'S ALLEN!!"
Me: "WHAT THE????"
It turns out puberty finally hit him, and then he joined the Marines. The change was not only physical, but the way he carried himself, his demeanour, all of it just shouted discipline and confidence.
Oh, and the kid who used to bully him still lives in his mom's basement. 
Not someone else, but this is my story.
I was a burnout stoner in high school.
Played in a metal/punk band.
Skipped school to get high and skate all day.
Cheated my way through most of my classes (except art and history, which I enjoyed)
Graduated near the bottom of my class.
Got married way too early.
Toured for a few years making a living as a musician (living the dream).
Went bankrupt.
Got divorced for being a lousy husband and a cheater.
Spent a few years working for Walmart with my face down in a pile of cocaine.
Lost my house and destroyed my credit.
Moved in with mom.
Met an awesome girl (with kids).
Spent a few years toiling away at jobs I hated.
Straightened my arse out and finally "got real" with the fact that I'm headed nowhere.
Went to school to become an EMT, and spent some time volunteering to try to give back to my community.
Was encouraged to continue my EMS education, and became a paramedic.
Started working full time in EMS about 4 years ago.
I'm now in the process of finishing my degree to become an educator and hopefully teach others what I have learned and share my story.
I'm in the process of building my first home on a 10 acre lot, where I intend to grow Christmas trees and harvest fresh honey, with proceeds from the sales going toward local children's homes and veteran advocacy groups.

Celebrating 12 years of solid and happy marriage (which at times has its ups and downs, but who doesn't?)
My oldest is graduating college next year.
My middle daughter finishes college the year after that, and my youngest just received an academic scholarship to college.
I currently have job offers from 3 other EMS agencies with great prospects, and I just received my first official "Save" pin for a patient I resuscitated a month ago, which I was also interviewed for on a local news station for due to the circumstances surrounding the call.
I am going to be moving my mother in with me once my new home is built so I can take care of her (she has significant health problems) and it makes me feel proud that I can give back to her.
My father and I have finally begun to patch our rocky past, and I am finally in a position where I can encourage my wife to go to school to pursue her academic goals.
If you would have told me 25 years ago that this is where I would be in life at age 41, I would have told you you were out of your mind.
Life can change for the best.
It just takes 1 good decision a day to make it happen.
Don't let the choices you made yesterday determine the ones you make today.
I apologize if this comes off as bragging, I am honestly just overwhelmed with gratitude and happiness and wanted to share.
There was this kid in my high school who I would describe as "Alt-Right" before Alt-Right was a thing. He is one of those people who would taunt single moms, and would berate me for having Jewish heritage. He also had on his Trumpet Case a sticker that said "My Gun Has Killed Less People Than Ted Kennedy." Yeah.
Today he is super liberal with 4 adopted kids. Complete turnaround.
Classic tormentor—not a care in the world, blew off classes, barely graduated, antagonized everyone and was a bit of a bully. At the 10 year, he had gotten married, had three kids, established a stable career, bought a house, and was 100% striving to be a solid human being.
One of the most awesome moments of that reunion was realizing that 180-degree turnaround.
I went to school with a guy from a very wealthy family. As in, his parents once bought two $10m houses next to one another, just so they could knock them down and build a much larger house across the two blocks.
This guy was more or less the epitome of "never has to work a day in his life." Average grades in average classes, not particularly into sports, not at all nerdy but not a jock. Just a guy who hung out with all the right people, threw some epic parties, but was not really outstanding in any way other than he was loaded. He was a nice guy most of the time, with no particular inclination to anything and no indication of what would come. If anything, everything about him at school screamed the opposite of what happened. He and I shared a few classes together over a ten year period, and I saw nothing which would indicate he was destined for anything but a standard rich kid life.
He kind of dropped off the face of the earth after school and rocked up to our 10-year reunion looking completely different. He was taller and much bigger. As in stronger. Built like a brick, and really fit.
It turns out that he had left high school and earned a degree in strategic studies while training to be an officer in the SAS. He was in the army, in the SAS, for eight years and received some pretty serious decorations before leaving to head back to school and start a business. He now has a few master's degrees in a few different fields - everything from computer science to history.
Nearly ten years on from that and he's sold the cybersecurity firm he founded post-SAS for tens of millions of dollars and has returned to government service as a senior diplomat and foreign policy adviser. All without touching a cent of his parents' millions.
I would never have picked it. I'd have assumed his path would be something like a boring commerce/law degree and a career in the family business conglomerate, which he'd eventually take over. Fast cars and loose women.
I mean, there's still hope for him yet.
Not from my class (just turned 22) but my father said that one guy from his, and I'm quoting "gang", changed to a completely different species. He was the "wild" guy from his group, always getting into trouble and somehow never got caught. He even made one street vender pass for his dad so he could avoid a meeting with the principal. But at the class reunion he was THE perfect man, not a hair out of place. He joined the police department, he is a district general 2 kids both in military school. Whole new guy.
I went to a pretty big high school. There was this group of 10-20 girls in three-ish different groups. (circa late 90s). They were just regular kids. Got decent grades. Sometimes played sports. But were overly popular. Well liked but not really hitting it up with the fellas. Many of them went to dances alone or in their girl group.
Now? They hit that late 20s stride and are all now GORGEOUS. I think it has to do with the fact that they all enjoyed being active. But didn't play sports that FORCED many of us to be active. They ran because they liked it, went hiking because it was fun. Swam, joined yoga etc. So they stayed in shape.
About half are happily married with kiddos, the other half enjoying life. Owning businesses. Successful beautiful people. It's wild to see actually. 
My high school bully used to be the toughest, most intimidating girl in school. At our reunion, me and another girl were sitting together and the bully asked us if we wanted a beer. We both said no because we were both (quite obviously) pregnant. When bully girl realized it, she was so embarrassed and apologized more than once. Later, bully girl was talking about her boss and what a scary lady she was. It made me realize that she was still just a scared kid. It felt kind of good since I grew into my self confidence and she left all of hers in high school.
One girl, kind of plain looking, gangly. She once set the football field on fire during a baton twirling half time show. She was always teased.
After high school, her father sold his business a chain of grocery stores most Americans would recognize. She got millions
At our 10 yr reunion, she is unrecognizable. 100 k in plastic surgery. Married a rich executive at her father's new company.
Absolutely gorgeous. I mean playboy bunny gorgeous and sweet as can be. Unbelievably happy.
There was this one guy who was a little awkward to say the least. Creepy, not the brightest academically, and was often the butt of every joke. Well it turns out that straight after high school, he borrowed a large sum of money from his grandpa and started a construction company. Company took off, and he is now living a very comfortable and flashy lifestyle.
I was laying tile at a guy's house who I went to school with, but was a year under me. His brother was in my older brother's grade. His older brother was the biggest drug guy I knew. He did any kind of drug he could since about 6th grade. He never graduated, his younger brother did and was not into drugs. I asked him what his older brother was doing now and he told me he owned his own insurance company. I could not believe it. A few years later I hear the younger brother had been left by his wife and he chased her down at a drive thru and shot at her car and she sped away, causing him to run after her whilst shooting. He was eventually killed by the police.
One of my good friends was a guy when we graduated, she is much happier now.
The smartest girl in my high school class earned a scholarship to a highly prestigious women's college in New England. She lasted one year. I tried to talk her into attending the state university, but then lost track of her. Turns out that she never finished college, met and married a man who's a minister, and ended up living in a small town in a rural area of a southern US State. Had ten kids and now sells herbal supplements and shakes to make ends meet while her husband preaches.
My graduating class (early 1980s) also had two people go through gender reassignment. One wasnt a surprise. The other person, there were no hints whatsoever. Best wishes to them both, I hope they find peace and happiness.
Thanks for reading! 
Everyone is a bit leery of hospitals.
Even people who have to work there would rather be somewhere else most of the time.
But sometimes, a trip to the hospital is unavoidable.
More specifically, a trip to the ER.
We humans can really get ourselves into some ridiculous health-related situations.
All you can do is try to laugh about it.
And be grateful you lived so you can tell the silly story.
Redditor lugulaga wanted everyone to fess about the times their ER visits were more embarrassing than painful, so they asked:
"What is the stupidest reason you went to the hospital?"
I do my best to stay away from the ER.
I'll even suffer in silence.
Especially if I'm being an idiot.
Intractable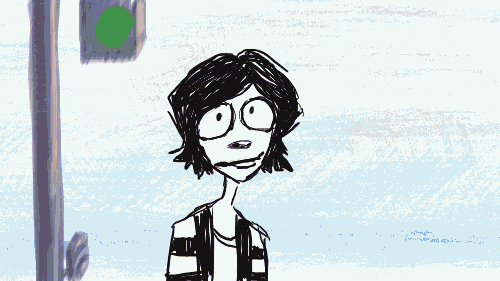 Giphy
"Hiccups that lasted 24 hrs, stopped right when the doctor stepped in the room. Lol."
stargill70
"I've seen this a lot. Had a guy last Monday. 'Intractable hiccups.' Fun note: we use Thorazine to treat it. As in the anti-psychotic."
W6RJC
Down the Hatch
"Not me but I had to pick up a mate who swallowed a 50c piece to win a $2 bet. If you don't know, an Australian 50c is quite large. They had to do an endoscopy to get it out. They let him keep the black corroded coin too."
honest-aussie
"My son did this but with an American 25¢ quarter. He had it in his mouth but inhaled it. It was stuck sideways in his airway so luckily he could breathe. They had to put him under and got it out via endoscopy."
"He spent 9 hours with it in his airway and hardly spoke at all. That is the quietest he has ever been since he learned to speak. He was about 9 when this happened, he is autistic, though very high functioning, and was sensory seeking which is why it was in his mouth."

kaismama
While I Sleep
"A bat landed on my head while I was asleep. Rabies shots all around!"
olda**hit
"Ugh, my child had a 'mystery bite' from daycare that we ignored until it started looking infected. Doctors asking about animals and specifying bats-- reminds me that LAST YEAR the daycare had bats removed that were living in the roof but had no sighting since then."
But I said it. So they had to do the rabies shots, including IGG injected directly into the infected bite... on a 2-year-old. Most traumatizing experience of my life... thank goodness she doesn't remember!"
overweightthrowaway3
A Hard WInd
"My husband went because he was in extreme pain and thought he was having a heart attack. Turns out it was wind. He just needed a good fart."
blueboatsky
"I took my 1-week-old son to urgent care because he had abdominal pain for hours and hours. He cried in the waiting room for a couple more hours, then farted three times and immediately fell asleep."
"They called us in about 10 minutes after that. The doctor said, "As long as you guys are here, let's see how he's doing" and gave him the standard well-baby check. I thought that was nice."
EvadingDoom
Not the Thumb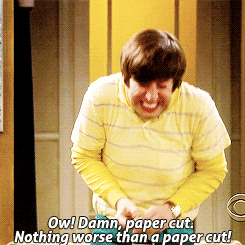 big bang theory paper cut GIF
Giphy
"When I was 8 I was bored so I got a bottle of Gatorade from my pantry and grabbed a kitchen knife then proceeded to stab it over the sink to see how easily the knife would go through the thicker plastic of the bottle… almost lost my thumb."
New_Moon_Lotus
Kids and kitchen knives, a most deadly combination.
Merry Nothing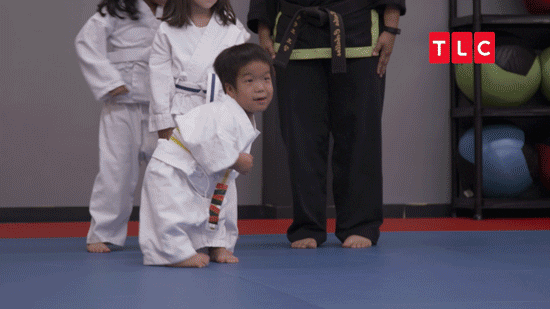 Freak Out Running GIF by TLC
Giphy
"Christmas Day, I dislocated my knee attempting to kick my brother during a sparring match. Needless to say, my martial arts career was over."
IDontThereforeIAmNot
Broken
"I was at a house party, all the bathrooms were full. Went outside, and decided I should crawl under the porch to pee. Everything went well until I tripped on the way out and rolled my ankle. Shrugged it off, limped back upstairs and someone said 'Your ankle is broken.' Sure enough, bone sticking out. DD took me to the hospital and got me ice cream on the way home. I miss you, Kyle. You're the best."
Ubermassive
Knobbed
"Butt cheek injuries caused by a door. I hate touching door knobs with my hands and always use my forearm to rub against the doorknob in a downward motion using friction to turn the knob. Was joking around with my gf saying I can open a door with my buttcheek exactly like how I use my forearm. Jumped at the door butt first and the little metal thing that guides the door cut my buttcheek (I think they call it strike plate or latch strike)."
"The cut wasn't a clean cut because the thing wasn't that sharp. 30+ stitches."
"After that, she had to stand behind me holding a bowl to cover my wound every time I take a shower so it doesn't get wet, and we live in a hot country so she has to do that twice a day for like a month."
Normal-Focus9248
We did Nothing...
"I'm an ER doctor. About once a year I see a very nice young female who comes to the ER with three or four family members because her fingers are blue. They have always googled all sorts of fancy and exotic diseases that they are worried about. 100% of the time the patient has brand-new blue jeans on."
"Without saying a word I just grab an alcohol swab and wipe the blue dye off of their hands, and then I do the same thing to their jeans to show them it's the same color. The collective sigh from the family is always what does it for me. Not surprisingly, half the time the patient doesn't believe me and is angry that 'we did nothing.'"
Dan-z-man
All Sewed Up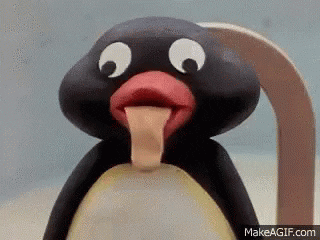 Tongue Out GIF by MOODMAN
Giphy
"When I was about 3, I was running up the stairs in my house and fell. I hit my chin on a step and bit my tongue nearly off. My parents took me to the local hospital where they sewed up the gash in my tongue without anesthetic. I still remember it to this day."
Salty_Fixer
I feel faint after reading all this.
Thank the Lord no one brought up any eye issues.
I'd be on the floor.
From angry clients to scandalous mid-trial confessions, lawyers tend to see the best and worst—but mostly worst—that humanity has to offer. It's not easy waking up in the morning with the burden of a big court day on your shoulders, and these lawyers of Reddit are finally letting loose and sharing their most ridiculous cases.
Personal preferences aside, there are some people that are almost universally recognized as physically attractive.
It's common in society for most people to comment on another person's looks.
But heterosexual men are generally discouraged from remarking on other men's appeal.
That doesn't mean they don't have man crushes though!
Reddit user winkeltwinkle asked:
"Straight men of Reddit who is the hottest man?"
But would heterosexual men respond?
"Society: Most men are insecure about their sexuality."
"Reddit: Straight men of reddit, who is the hottest man?"
"Most Men: OH f*ck yes, here we go!"
~ Zetawilky
"Bless this site and bless these men."
~ Fluffy-kitten28
Respond they did, with enthusiasm.
Viggo Mortensen
"Aragorn, son of Arathorn."
~ CHIM_Jim
"Every man will momentarily hesitate when scheduling a haircut, because deep down he feels like if he let his hair grow just a little longer, he could look exactly like Aragorn."
~ CaptainOverthinker
"Funnily enough Legolas was my favourite as a kid."
"Now I'm grown up, I realise how humble and headstrong Aragorn is. He's my favourite."
~ Le_Jacob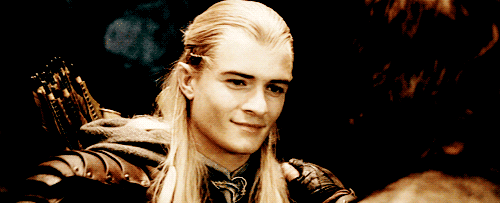 Giphy
Henry Cavill
"Henry Cavill. I'd gladly spend a day with him just talking about geek stuff."
~ Ockial
"Look I'm as straight as they come. Married with two kids and everything."
"But all I'm saying is if Henry Cavill wants to tie me down and whisper the specs to his new PC tower in his Geralt voice, who am I to say no?"
~ WaffleBlink
"Samehere, but he won't even need to tie me down."
"For him I'll switch teams willingly."
~ Centralredditfan
"I didn't say I would be tied down involuntarily."
~ WaffleBlink
"I usually couldn't tell you if some guy off the street is handsome or not. Like... am I the handsome one out of my group of friends or am I the ugly one? Somewhere in the middle? I have no clue."
"Henry Cavill, though, that dude is a 10. Even I can tell you that."
~ Ocksu2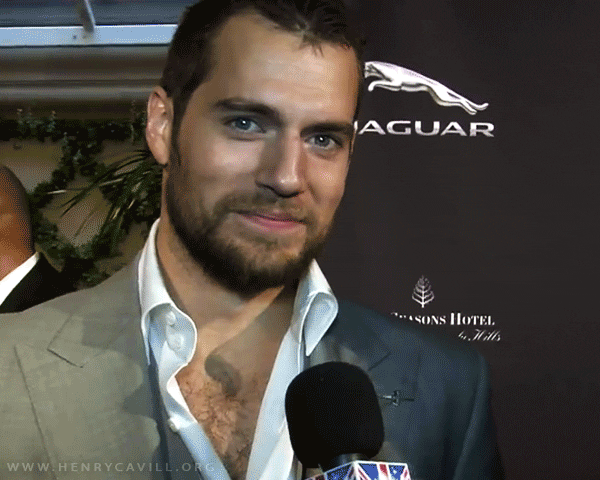 Giphy
Chris Evans
"I'm not gay, OK, I'm not. I like chicks."
"But if Chris Evans' Captain America needed to get off, like, to save the world from Hydra or something, and I was the only one around?
"Well I'm a patriot dammit! I'd let him [have sex with] me."
~ CheeseNBacon2
"Hell yeah brother, a true patriot you are."
~ daddydilly694-20
"I understood that reference."
~ imsorryisuck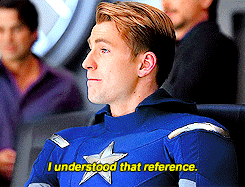 Giphy
Harrison Ford
"1980s Harrison Ford."
~ CurlSagan
"Specifically as Indiana Jones."
~ SuckItClarise
"Handsome face. Lean build. Shirt hanging open. Sweaty as f*ck. Littlebit of 'tude."
"Yes please."
~ Kalfu73
"Harrison Ford in Blade Runner is peak male form."
~ RubberRoads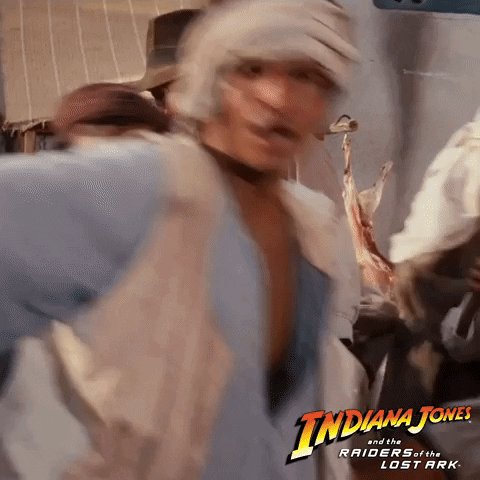 Giphy
Hugh Jackman
"I would totally go gay for Hugh Jackman."
"Good looking, great actor, great singer, great dancer and seems like an all around cool dude with a great sense of humor."
~ Krinks1
"Also loyal to his wife."
~ ukbeasts
"This is the one! He is beautiful and talented, inside and out."
"Humble, honest, caring, down-to-earth, and shredded as all heck."
"I thought I didn't have a homosexual bone in my body, but that scene where he comes popping out of the tank as Wolverine … something awoke inside of me."
~ monkeymanlover

Giphy
Great Guys
"I love that so many of the gruff and tough characters are usually played by such kind and fun men.
"Say what you will about the Fast and Familyous movies, but Vin Diesel looks like he would be fun to hang out with. And Dwayne Johnson looks like he would be able to make you enjoy getting into a workout routine."
~ Fyrrys
"[Hugh Jackman is a] super nice guy as well."
"I met him a few years ago while helping a friend to move, who incidentally was a Broadway actor. Hugh was there as well lugging boxes with the rest of us."
~ fulthrottlejazzhands
Ryan Gosling
"I went to Barbie for Margot Robbie, I stayed for Ryan Gosling."
~ Leemur89
"My straight male fiancé says the same."
"As soon as the 'I am Kenough' sweater appeared, he leaned over to me and almost tearfully whispered- 'I really need that sweatshirt'."
~ janet-snake-hole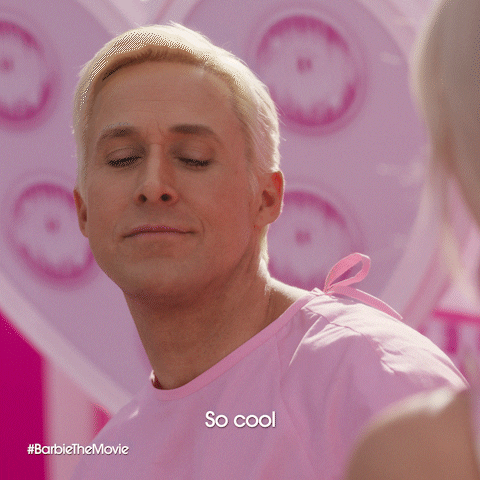 Giphy
​Jensen Ackles
"Jensen Ackles"
~ Aggressive_Finding_7
"The only time I thought my wife was going to legit fight her bestie was a group road trip to his brewery west of Austin, and they were arguing over who got 'dibs' if they spotted Jensen."
"I finally told them I did."
~ ATXGOAT93
"I'm a straight man and I binge watched Supernatural and I think it was the only time I was actually emotional when the show ended, like I genuinely missed Dean for a minute there."
~ Im-a-cat-in-a-box
"Deep voice, tall, perfect face genetics, total dork. I'd love to see him in something with Cavill."
~ sendabussypic
"I keep forgetting he's tall, considering he spent 15 years standing next to his moose of a brother/costar."
~ bluegiant85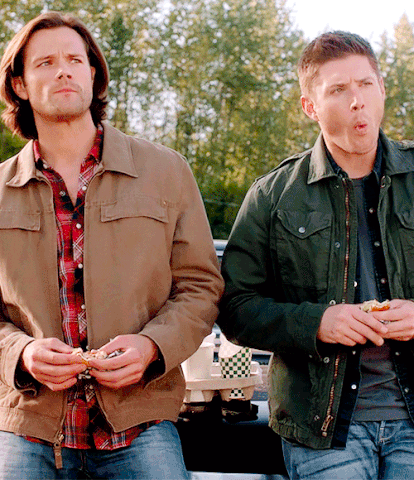 Giphy
Ewan McGregor
"Ewan McGregor. Surprised I haven't seen him mentioned."
"He looks good, has a Scottish accent, and seems genuinely nice and wholesome."
~ NuggetPilon
"My husband is straight but he would literally push me out of the way if it meant making eye contact with Ewan McGregor."
~ DoctorofFeelosophy
"I've had a man crush on Ewan McGregor since watching The Long Way Around."
"My wife understands I'd leave her for him if he asked me."
~ Calan_adan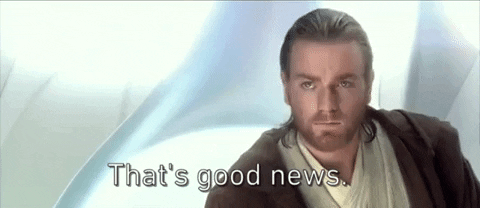 Giphy
Hollywood Legends
"Robert Redford in his younger years. The guy had an annoyingly winning smile that just reminded us all of what we'll never be."
~ bdbr
"Add Paul Newman to that list - the movies he did with Redford are gold. Great chemistry between those two."
~ TheTalentedMrTorres
"I know it doesn't need to be said, but a young Marlon Brando is probably the hottest actor of all time."
~ Reddit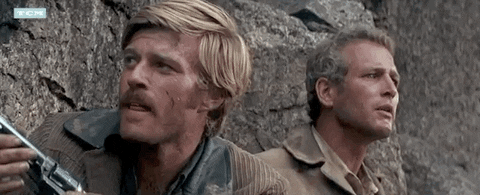 Giphy
Define Hottest Man...
"Power went out last night, so we don't have air conditioning."
"Not to brag, but it's me."
~ Dystopian_Divisions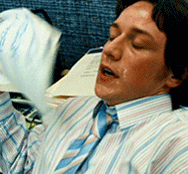 Giphy
We all have our personal preferences, but some men just seem to be almost universally admired.
So did your hottest man make the list?