People Share The Creepiest Thing They Found While Exploring Abandoned Buildings
"I'm just going to leave and never come back, that cool?" Thanks to all the fine folk on Reddit that shared their stories. Sources hyperlinked in usernames.
---
1. Me and friend are under this old train bridge out in the middle of nowhere checking out the graffiti under it. I'm checking out this piece next to a pile of rolled up old carpet. Suddenly I hear "can I help you?" I look down and see a dudes head sticking out of one of the carpet rolls, about gave me a heart attack. Turns out its some homeless guy that lived under there, he was wrapped up to stay warm. Dude ended up being chill, we explained we were just looking at graff, he said he was just worried we were gonna hurt him. After chatting with him he went back to sleep and we went on our way.
2. Broke into an abandoned mansion in my hometown. Place has been empty for as long as I can remember. It stands on a massive property on the side of a busy road, and there is a big lake behind the house. I went in broad daylight, the property and hedges are large enough that I wasn't immediately visible from the road. Broke in through a back window. The majority of the house was dark, most of the windows and French doors had been boarded up. House was really creaky, like an old ship. There was a lot of really ugly late 60s/early 70s furniture, everything was gold or brown or orange. Found some mail in a front room, all dated around August 1995, so I figured that's when the former owners must've left, for whatever reason. In another room I found a kid's toys- but they didn't look old, they looked like someone had just been playing with them recently. In the kitchen, I found some empty cans of beans that also looked relatively new, and in the pantry, there were urine soaked sofa cushions someone had been using as a bed. This is when I started to get freaked out, because obviously someone had been there somewhat recently, but they didn't seem to be there.
I went up to the second floor. The floor of the upstairs hallway was so warped that it was curved in a rainbow shape, and was hard to walk down. In the last bedroom at the end of the hall, I found a room full of birthday cards. I mean hundreds of birthday cards. They all, in some way or another, were wishing someone named Eric a happy birthday, only that they were all written by the same hand. Most seemed to have been written with the same pen, even.
Finally, I went up to the third floor. The hallway was so warped I had to brace myself against the wall. I had barely started when I heard movement from a bedroom a little ways down- it sounded like slapping and dragging. I stood as quietly as possible until a pair of filthy hands came out of the doorway and a man began to pull himself across the threshold into the hall. He wasn't groaning- I can't think of a word, but it was far more aggressive than groaning. I bolted, ran all the way down the stairs and back out the window I came in. I looked back but didn't see anyone following me.
This happened in Suffolk County, Long Island back in June 2009, and no, not in Amityville. The mansion has since been torn down and the lot remains empty.
3. My friends and I went into an old WW2 bomb shelter in some woods when we were about 10 years old. In them we found very explicit drawings in pencil of cartoon characters naked doing sexual acts. Like Kim Possible, every Simpsons character and some Family guy ones too.
4. There's an old abandoned mental asylum near where I live which is pretty creepy.
It's got a pretty depressing history, (history meaning the stories other kids told me).
Anyway the asylum is huge and because it's pitch black, it's so easy to get lost, it's like a labyrinth inside, makin git very confusing and disorienting. It smells weird, and is filled with relics from the past, like hospital beds machines etc.
But the scariest thing that happened to me personally was the last time I went. Me and my friends walked into a dark room, and the entire ()
and the entire floor was missing, apart from a small patch directly in front of the door. As I was walking in, I almost fell completely down the hole, which was like a 2 storey drop, I was probably like half an inch from really messing myself up.
5. A family everyone in the neighborhood disliked moved out without telling anyone, nearly a year later people started exploring their old trailer. Me and two other friends were bored and high when we decided to get in on the urban exploring, we went at night with flashlights. We had a full five minutes (I think) of running around the old trailer before everything went to hell.
We were poking around the master bedroom when we heard cars or trucks coming down the gravel driveway, one friend dived into the closet and the other followed him, there was an open window leading to the back deck that we could have used but panic set in and I didn't want to abandon my friends. We sat there cowering while at least six people speaking and yelling in Spanish tore apart the trailer for the copper and stuff in the walls. We don't know how long we were in there, the time estimates ranged from an hour to 3 hours, but it was long enough for them to take most of the metal siding from the trailers exterior and bust up all the walls we ran past afterwards. One friend knew Spanish and would whisper translations, it was just them screaming to tear down this or that along with instructions to duck down when a car passed on the street, sprinkled in between were laughter and curses. One said something and they all laughed really hard, she told us he said he'd [mess] up any cops that showed and translated all the banter of specifically how they'd kill the cop, we told her to shut up after that. They weren't dumb teenagers, these were grown men who joked about murder while tearing apart someones home for scrap metal.
The three of us hiding in a nasty closet while a bunch people scavenged the house was the most terrifying abandon building experience I've ever had.
6. I went into an abandoned elementary school with some of my friends once. There was actually a homeless dude jerking off in the bathroom. I was 14 and had never seen a penis in real life before. The school is in walking distance of my house and I avoid it at all costs, even now.
[deleted]
7. I always go in numbers and every time we leave a place we assume is completely abandoned, we always scream out, "if anyone is here let your presence be known."
Then 75% of the time we hear a yell or clapping. Then we freak the hell out, then try to convince ourselves that we didn't really hear anything.
[deleted]
8. I was exploring this really awesome abandoned Victorian-era mansion-turned-mental-asylum. It had everything; a stone ballroom, indoor fountain, huge staircase at the entrance that looked straight out of Resident Evil, a tower, patient rooms, the works. What made it even cooler was that I had stumbled into the place totally by accident. I had been exploring a nearby building on a whim and as it turned out it connected to the mansion.
I had been in there for at least an hour, maybe more, and I only had a few rooms left to explore. I walk into a big one on the top floor of the place and the first thing I see is a sign that says ()
something along the lines of "WARNING: Extremely high levels of asbestos in this area. Respirators must be worn. If you have been exposed go to [nearby hospital's ER] immediately."
I immediately sprinted the hell out of there, threw my clothes in the wash first thing when I got home, and took a really long shower. I also never went exploring again without having a P100 respirator on first.
9. There's an old abandoned slaughter house outside my hometown my friends and I used to go exploring in. One day during midday we where wondering around the upstairs when we heard people on the main floor talking. Kind of spooked we quieted down and looked for some cracks in the very old floor boards to try and spy on the people downstairs.
What we saw where three older guys (older than us, still in high school), they where smoking put of a pipe and after they finished they entered one of the rooms near the back of the plant leaving the door ajar. We slowly made our way down the stairs moving as quietly and as fast as we could. After making it to the main floor I decided I wanted to see what they where doing so I slipped away from my friends heading to the car to try and get a peek. I moved 15 or 20 yards down from the front of the door and hid behind a stack of old planks and gravel.
I looked in and could see that they where smoking again, and were fooling with a bunch of containers (some boiling) and with tubes. Holy crap I thought to myself, we got some real life meth heads here. Then I realized that they probably wouldn't take kindly to my prying eyes and began moving out and back to the car. As I'm moving and trying to keep an eye on them, I knocked over some stuff (I honestly can't remember what). I remember scurrying to try and catch the stuff before it hit the ground. I failed. There was a loud crash and a "THE F___ WAS THAT?". I bolted as fast as I could to the car screaming "START THE CAR!", I jumped in the car and we peeled out. As the dust from the gravel road cleared I could see them standing by the door.
10. On Angel Island in San Francisco Bay, there's an abandoned WWII military base including an old hospital. You can explore the buildings, but the lower floor staircases have been removed so you can't go up onto the upper floors and potentially get hurt. Well, being reckless 15 year olds, my friends and I decided to boost the most nimble guy up to the second floor so he could see what it was like up there. Apparently it was mostly like the rest of the hospital, except there was a room on the third floor that was padlocked shut and had "keep out" painted on the door. Yes there was photographic evidence so he wasn't just messing with us. I have no idea what they'd need to keep locked up on the theoretically inaccessible third floor of an abandoned hospital, and I'm not sure I want to know.
11. Been exploring all kinds of things for years, on and off.
In actual buildings, structurally questionable stairs or floors. You learn to tread carefully really, really fast, and give things a good eyeball before putting weight on them. Nearly went through a few floors/stairwells as a teenager exploring abandoned factories/buildings that dated back years.
With tunnels and stuff, "bad air" is the scariest thing ever. CO2 concentrates in deep spots with poor ventilation, so its fairly easy to blunder into a place where you find yourself "out of breath" a lot but still "breathing". If that happens, double back as fast as possible. High concentrations of CO2 also tend to elicit a "fear" response, so if doing tunnel/underground exploring and you find you are suddenly feeling extra jumpy and short of breath, back the hell out.
Another very scary thing with tunnels and such is the (Continued on the next page!)
"rotten eggs" smell of H2S (hydrogen sulphide), which is an absurdly poisonous, smelly gas. If you smell it, and suddenly can't smell it anymore, its time to get the hell out to fresh air. The most insidious thing about hydrogen sulphide is that it "numbs" the receptors that smell it at higher concentrations, and it is easily going to kill you stone dead. Some old tunnels like disused sewer systems will contain this stuff.
Finding empty houses that seem to just have been left "as-is" for a few years is always creepy as hell, also usually smells either funky ("musty") or bad (rotting stuff, food, etc) depending on the vintage of the house.
Only had one experience with "abandoned" farmland, but stumbling across animal bones while already a bit spooked is sure to get the heart pumping for a bit!
While exploring things is never going to be a risk-free endeavour, usually the most "risk" or the scariest thing is going to be getting picked up by the police or site-security. Usually you can talk your way out of these situations quite readily, just don't get arrested with any tools on you, or else it probably will go south!
I have never been prosecuted or charged with anything for exploring physical locations, the worst was threats of prosecution and it taking a few weeks to get my camera back - sans photos for "whatever reason" - from the police. That incident being entirely my own damn fault too - I was not particularly careful about avoiding being spotted getting into the place (an abandoned shopping centre in an urban location, beside a busy road, with CCTV).

12. I love to explore the abandon Titan Nuclear Bases in Colorado. I have had a few really terrifying experiences down there. A link to some pictures are at the bottom.
1. We were held up at gunpoint. While at the end of a really long dark tunnel we saw a light at the other end. As to not scare the crap out of anyone, we try to make our presence known when we see other explorers. We yelled down the tunnel and they yelled back telling us they were coming to us. When they got there, they all had guns. 3 in total, one had a shotgun and the other two small pistols. They told us to drop all of our gear (including lights and phones) and to step away. Not wanting to die in an abandoned silo, we complied. They took everything we had and slowly backed away, guns still drawn. I know the place pretty well because I go down there a lot but getting out in the pitch black was VERY nerve wreaking and dangerous. If it was anyone else but us (since we knew this place inside and out) they most likely would have seriously injured themselves or even died.
2. In this complex are missile silos that go 10 stories into the ground. Most of them are filled up with water and other nasty stuff. Around the sides of these silos are all the old pipes and air ducts hanging off the walls. Being the dumb guys we are, we like to climb on them to get to otherwise inaccessible rooms. My buddy held the light for myself and one other. As we climbed, my friend lost his footing and fell about 30 feet into the water below. He didn't surface for about 15 seconds, the 15 longest seconds of our life. He was able to grab some pipes and climb up to us and we helped him out. He left everything he had besides his pants and shirt there because we didn't know what all could be in that water. He had cut his leg pretty bad on something in the water and we rushed to a hospital. We got there in time to get the cut cleaned and luckily it did not get infected (we did not tell them we were exploring the silos, we told them he fell at a construction site. I know this was probably stupid but we did not want to get in trouble). He got a really bad cold for the next few weeks.
3. We like to take people down there who have never seen it and give them tours. We even mapped it out and studied the history of it to give them a real cool experience. We were taking a few girls down there. In total there were 6 of us. We get down into one of the main rooms from which there are multiple tunnels branching off. Right at the entrance to the tunnel that led to the silos, there was a hatch door that had broken off the wall and was laying on the ground. There was a decent size puddle of blood on it. We touched the blood (with gloves on) and it (Continued on the next page!)
could not have been more than a few hours old. There were splotches of blood leading away from the puddle. The most unnerving part was that it led DEEPER into the complex, not out of it. We (being the idiots we were) decided to follow it. It led to one of the silos that did not have much water in it. It dropped about 50 feet into the ground before being too dark to see. The blood was covering the ledge right next to the drop, the rope that chained the drop off, and a bunch of the pipes on the walls. We looked all over for the source hoping that no one was injured. We couldn't find anything so we noped out of there real quick.
4. I went down there alone once, and only once. Adjacent to the circular silos are these circular rooms that are three stories with each floor connected by a ladder. Outside of one of the rooms was a bunch of water filling a tunnel. Something about this water was... off. It was much darker and seemed to be more still than any of the other water there. You would drop things in it and though a greenish haze see them ever so slowly sink to the bottom, sometimes just staying suspended above the ground by whatever the fuck nasty chemicals are in the water. Inside the room on the top floor was this huge demonic painting. It depicted a girl with her rib cage exposed and her organs falling out, forming the head of another girl below with arrows going through it. There were goat skulls and all sorts of creepy stuff. I went there alone just once. I sat in that room in the pitch black for about an hour and just listened to the silence. The vibes i got were super crazy. Nothing really happened but i had never felt more hopeless, alone or scared in my entire life. I left after about an hour.
13. There was a man living in the last one, it was something ripped straight out of a horror movie. He just saw us, rose to his feet and bolted it at us, screaming his head off.
14. I went into the old hospital in my city which has been demolished now, it was huge! Here it is when it was running. Anyway we went down some stairs, like service stairs which were metal and obviously the public didn't use when it was open. As we descended we came across a dark room, we used our torches and looked around we noticed a small bedding area, and above that on the wall there was spray paint which said "WE ARE THE THINGS THAT GO BUMP IN THE NIGHT" and we heard this almighty crash, I've never noped out of somewhere so quickly.
(Continued on the next page!)
15. There is this small town in the mountains on the way to a ski resort I used to work at and a lot of people go to. It's probably the weirdest town ever. One way in and way out by a bridge over a river that basically surrounds the town. Basically you go there during the day and the place is a ghost town. No one out. Once night falls, you start to see ladies pushing strollers walking their dogs, etc. There is this old bed and breakfast there that has been abandoned for years. It was built in like 1890 or something like that. It was an Inn for families to stay that had husbands that were loggers back 100 years ago. Story goes that there was this girl Alice, that had a husband who died logging. She got word that he had been killed in an accident. She proceeded to hang herself in the attic of the Inn (was able to find old newspaper articles and archives that proved this true). A lot of people used to say they saw her walking the halls some time after she died. Employees that worked the bed and breakfast before it closed in the '90's reported lots of weird things happening. We used to go there and try and scare ourselves. I kid you not, one time we were shining flashlights in the top window, and slowly one of the curtains opened and stayed open for a few seconds then slowly closed. Note that the top floor no longer existed because it collapsed years earlier. There was no way anyone could be on the top floor. Pretty creepy. We got older and then started going there and breaking in and drinking and whatnot. Experienced many weird noises but nothing that weird.
16. I was hiking with some friends, in a place near Payson, way north of Phoenix. It was about 11pm, and we had gone on a camping trip, and were just hiking way out in the pine trees.
Two of my friends, mind you, stayed by the campfire.
We swore, we still swear to this day, that we heard what sounded like those two friends having a conversation. It was so distinct, we almost made out what they were saying. We weren't too creeped out by this at the time, we were more creeped out by the constant feeling that something was in the forest, watching us.
We walked back to the campfire, and our friends weren't there. We then walked a mile up to where the cabin was, and they were inside, watching The Simpsons.
We asked them if this was some dumb prank, and they were baffled, they had been in the cabin since we decided we wanted to hike.
I don't know if I believe them, but that constant feeling that there were 3 of us in the forest, when I know there were only two....it leads me to believe something weird was happening.
Reddit user thespacecowboyy asked: 'What was a brilliant idea but poorly executed?'
The key to being a successful entrepreneur is having one brilliant idea.
A catalyst to spark inspiration and creativity, something you know that everyone in the world will want, that corporations will try to buy, and competitors will try to mimic.
Of course, the other key to being a successful entrepreneur is having that idea successfully executed.
No matter how brilliant your idea was, if it falls short on execution even the tiniest bit, then its chances of success are all but doomed to failure.
Redditor thespacecowboyy was curious to hear all the inventions and concepts that might have been triumphant were it not for their poor execution, leading them to ask:
"What was a brilliant idea but poorly executed?"
$10 A Month For $4 Thousand Worth Of Movie Tickets... How Could It Go Wrong?
"Moviepass, i.e. a monthly subscription service to see as many movies as you want for a flat fee."
"The core concept is actually solid."
"The big risk with unlimited subscriptions is induced demand, where people consume more of your product because their unit price drops."
"Movie theaters are mostly fixed costs, however, they don't really care about induced demand outside of opening weekend for big blockbusters (which you can make special rules about)."
"As long as a movie isn't sold out, you'd basically take any amount of money for the empty seats."
"Even if someone sees ten movies in a month, you're still probably making money even if you only charged them two movie's worth, and that's before potential concession sales."
"That said, the theaters have to be on board, and Moviepass launched without first getting them to agree to such a system."
"Instead, Moviepass had to pay full price to the theaters for every single movie seen."
"Their prices were not fixed, and as a result the induced demand absolutely crushed them."- Notmiefault
Microsoft Clearly Didn't Read The Book Of Genesis...

"Microsoft Zune."- TheDadaMax
"Great product, poorly marketed."
"But it was (imo) vastly superior to the iPod."- EnigmaCA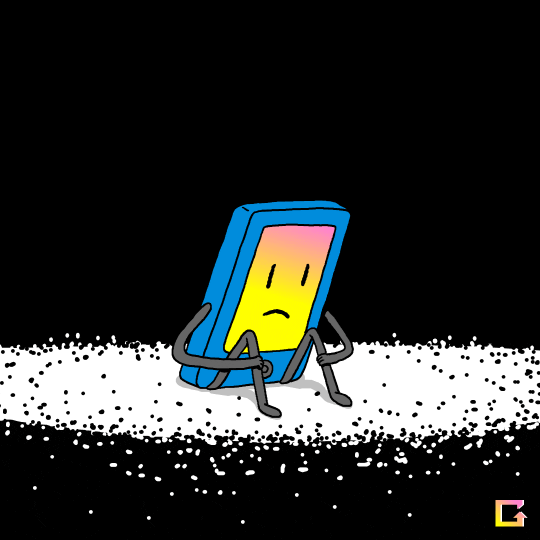 technology rip GIF by gifnews
Giphy
So, So, Sad...
"Recycling."
"I wish it was great everywhere."- Glitchykins8
Biking Without The Peddling

"The Segway."
"It was hailed as what the car was to the horse and buggy."
"Built by a famous inventor it never took off."
"One of the most hyped inventions of all time."- Swimming_Stop5723
Way Too Soon... (On So Many Levels)
"Selling tickets to dive in a sub to see the Titanic."- nullrecord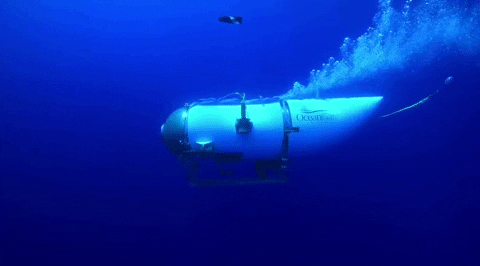 Titan Submarine GIF by GIPHY News
Giphy
Not The Right Prescription

"Google Glass."
"I remember when people were talking about how it was gonna be the next 'big thing' and it failed."- LouisTheFox
When You Can't Help But Miss Used Car Salesmen...
"Carvana."
"Loved the idea of putting more control of the car-buying experience back in the hands of the buyer but myself and my wife both had a harrowing experience buying through them and their 'hassle-free' return process was absolutely riddled with hassles."- Grand-wazoo
Yeah...
"Public transit in the United States."- takescoffeeblack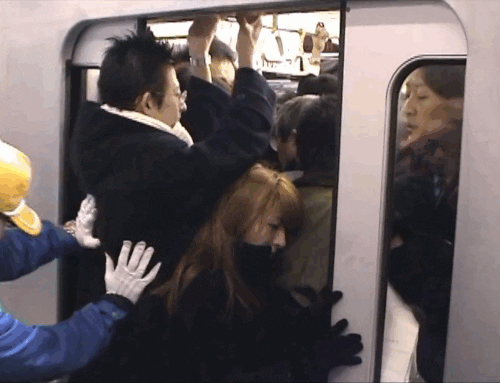 train help GIF
Giphy
It Literally Had People Seeing Red...
"Nintendo's Virtual Boy."- TailsxCream4Eva
"Nintendo's Power Glove."- mezz7778
"RoB the Robot."- DiscussionLoose8390
One Of Many Failed Ideas In US Education
"I think No Child Left Behind was a good concept."
"But basing school funding on standardized tests just crushed anything good out of it— the rich schools with funding for equipment and higher-end teachers got more money, and the schools that needed financial help got probation and threats of funding withdrawal."
"As a former teacher, I loved the idea that a kid could move to another school mid-semester and be learning the same concept in each subject as the school they left, but instead any kid who wasn't immediately grasping concepts was forced to fail upwards."
"Failing upwards hurts all of us."- bp_516
Ha!
"Fyre Festival."- Old_Army90
"I've always thought that it could have worked if it had been planned years in advance."
"I have to admit, the idea of a music festival on a Caribbean island still intrigues me."
"The problem is that the island location alone presents major logistical hurdles."
"By definition, everything on an island is harder to acquire, from food to land."
"Add to that the issues of promised catered meals and guaranteed luxury lodging and you have serious mountains to climb to pull off the festival."
"With enough lead time to construct the bungalows and hire enough food services to prepare the meals, it is feasible, but trying to pull it off in a few months time made it impossible."
"Sure, Woodstock '69 was planned in less than a year, but festival attendees weren't promised lodging and food."
"They knew they'd be camping and would have to get their own provisions."
"Even then, there were logistical hurdles, such as the New York State Thruway succumbing to complete gridlock."
"Still, as far as festivals go, it was a relatively simple set-up."
"A better approach would have been for Fyre, the music booking app company behind the festival, to start small, such as on a beach somewhere with no inclusion of lodging or catering in the ticket packages."
"Concertgoers would know what to expect, and the festival would have been a lot more successful."
"If Fyre had done that for a few years, they would have built trust in their name brand, so when the time came for an actual festival on an island, Fyre Festival could have booked enough contractors to build lodging and hired enough vendors to make food for the whole weekend."
"Unfortunately, Billy McFarland's hubris was enough that he wanted to skip ahead of the build up and go straight for the opulent."- Brunt-FCA-285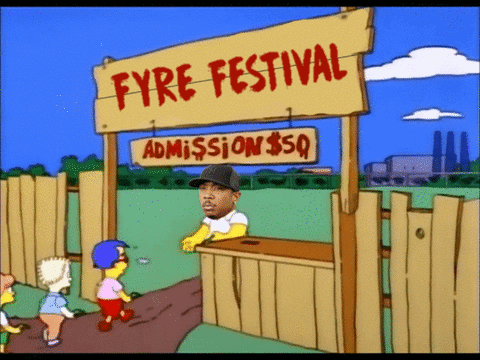 ja rule fyre festival GIF
Giphy
More Like Great Leap Backwards...
"China's Great Leap Forward."
"The idea was to improve the country, but it ended with one of the worst man-made natural disasters in history."- Kartoffelkamm
While a good idea always requires imagination, we must also remember it's very easy for our imaginations to get the better of us.
Reality often has a way of bringing us back down to Earth and making us realize what looks good on paper doesn't always deliver.
(But seriously... who actually thought the Fyre Festival was going to work?)
Prices have gotten out of control on too many things. Did anyone ever think eggs would cost more than a college education?
Whenever people are in times of financial peril, the first thing we do is budget.

And what is number one on slimming the budget?
Food.
Well, after cable and entertainment.
How do we make a dollar last when it comes to the daily menu?
There are many ways and tricks of the trade.
College students are well-educated on this issue.
Long nights of study and months and months of Ramen can be the key to a successful college career.
There are the basics in budget cuisine, but people have gotten creative over time.
It doesn't have to be the end of our taste buds.
Redditor FIeshEatingPineappIe wanted to hear about what everyone has found appetizing when eating on a budget, so they asked:
"What cheap meals helped you save money through tough times?"
Bonkers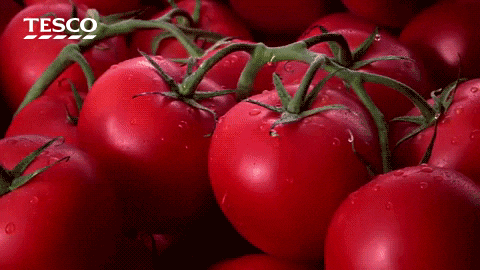 Hungry Food GIF by Tesco
Giphy
"I managed to grow a pile of tomatoes last season (I only had 2 plants but they went bonkers) so cooked the majority of them up into spaghetti sauce and froze it. I'm still eating through it."
WaluigisFacialHair
Basics
"Ramen. PB&J sandwiches. Spam rice and eggs. Stewed/roasted chicken leg quarters with root vegetables. Learning how to bake sucked at first but it's really cost-effective money-wise cooking from scratch. Lately, I've been roasting/braising a full pork shoulder (I stock up when it's on sale)."
"Shred and freeze what I can't eat quickly. works really well with rice and beans (roll it up in a tortilla you got yourself a burrito. Put in ramen with an egg. Or with some stir-fried veggies with soy sauce and rice. Or as a gravy with pasta. It's really versatile."
aznkidjoey
Write this Down
"Lentil soup. A bag of dried lentils costs like a buck at a cheap grocery store and will cook you like three very filling meals worth of lentil soup. Unlike most dried legumes, they cook for 30-40 minutes of boiling. And pretty much any savory vegetable or cheese will go well with it."
"There are many ways to spice it. My favorite simple, ultra-cheap way is like 1 cup of dried lentils boiled until cooked and water is sufficiently absorbed, 1 tsp each curry, garlic, and onion powder, a finely cut carrot, a tsp of vinegar or a dash of lemon, and a Tbsp of parmesan cheese. That's like a 50-cent meal that's very high in protein, fiber, and vitamins."
"The carbs are also slow burning, low glycemic-load, complex carbs. If you wanna get fancier use fresh garlic and onion and add some herbs and feta cheese. The hot sauce works amazing with it too. Never hurts to add a can of diced tomatoes either. If you do that though you don't really need the vinegar/lemon."
Yak-F**ker-5000
Under $10
"Spaghetti. My mother would be able to feed all of us for under $10. Pasta, cheaper grade prepackaged beef and a jar of sauce. On really tight days, she'd just cook straight pasta and mix in some garlic and that powdered Parmesan cheese."
"So when I grew up and was trying to save money, I did the same. Pasta sauce freezes very well. I would make a huge pot of sauce and freeze it in bags and then I'd just have to cook single portions of pasta which cost next to nothing."
I_like_Birds56
All. The. Time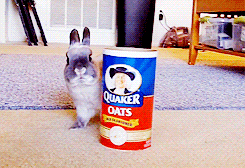 rabbit eating GIF
Giphy
"Oatmeal all day every day."
Klappersten
"I recently discovered savory oats and it was life-changing. I'm not a fan of sweet breakfasts but wanted to eat more oats. It's comfort food for me now."
BeagleGal39
Oatmeal is not just cheap but nutritious.
And it's surprisingly filling.
And a bit of Grog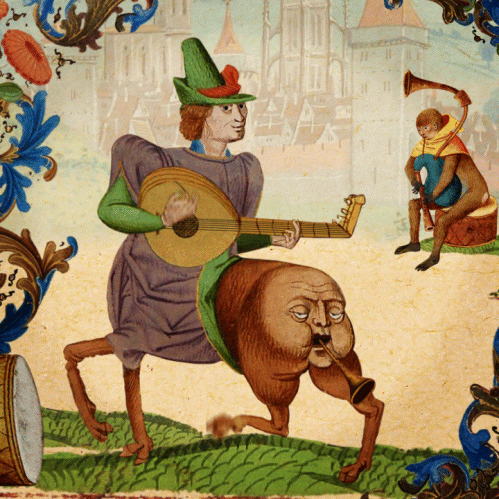 middle ages fun GIF by Kajetan Obarski
Giphy
"Bread, apples, and cheese. You feel like you're in a medieval movie or something and you can supplement with a bowl of hearty soup or stew."
Early_Yesterday_6819
Stretch it Out
"Rice with seared cabbage and a fried egg. I slice it pretty thin and throw it in a ripping hot pan with a touch of oil. It should get slightly charred but still be crunchy."
DruidicBoogaloo
"Love seared cabbage. A sprinkle of sugar improves the flavor and takes away some of the cabbagey smell. Whatever you're eating, I promise seared cabbage tastes good either in it or beside it. Great way to stretch a meal."
notreallylucy
"Half an onion and a slice of chopped bacon with half or a quarter head of cabbage all fried up in a wok or a CI pan is an amazing meal or side and cost practically pennies."
edthach
All for a Dollar
"In college, I ate peanut butter on toast for breakfast and .99$ bean burrito from a taco stand next door to my apartment for dinner."
Scuta44
"I used to get those El Monterey burritos in college. I still vividly remember the day they went from a 10-pack for $2.50 to an 8-pack for $3.50. I was literally starving at the time and it made my f**king heart sink. Those same packs of burritos are almost $6 now and the burritos are markedly smaller."
Spez_Guzzles_
All Day, Everyday
"Pancakes. Veeeery cheap and soul food on top of that, which should not be neglected when going through hard times. Just some ground Hazelnuts and sugar as filling, delicious. Noodles with vegetables. Fry the vegetables in a pan, season them, and mix it with noodles. Simple, healthy, and also very cheap."
DukeManbert
"Pancakes for dinner was our go-to when stretching another day to payday. Also, chips and salsa. We used to keep a pound of ground beef in the freezer for end-of-the-month nachos. Fried spaghetti noodles can be a quick meal too. Pre-cooked noodles fried in butter and lemon juice."
JohnYCanuckEsq
Portion Control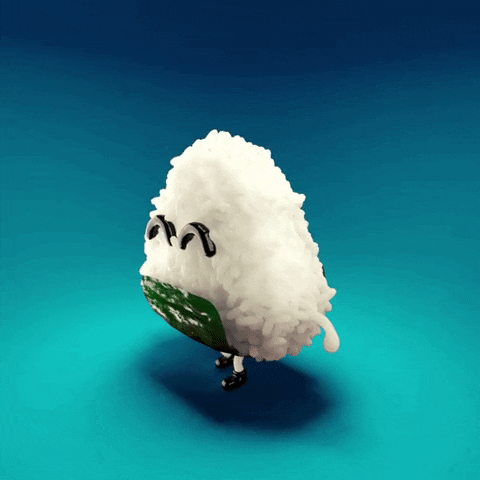 3d character GIF by FabricioLima
Giphy
"Rice stretches out anything. I've made many a sad a**hole meal out of a small portion of food atop a bowl of rice."
ArghNooo
"You can actually make some really cheap meals with some veggies and rice that are delicious AF. It's a bit of an upfront cost for the right spices but it'll save you a boatload in the end."
tinyhorsesinmytea
I put rice in everything.
And it is a life saver for finances and diet.
Whether it's because of morbid curiosity or looking up epic ways to beat the serial killer while writing a suspense novel, some of us have had some interesting internet search histories that we'd rather other people not see.
But kids who have access to the internet for the first time might have the weirdest interest search histories of all.
Bracing for the worst, Redditor RodotC asked:
"Parents of Reddit, what's the worst thing you've found while checking your kid's search history?"
Science Experiments Gone Wrong
"When I was around 11, I emailed a friend that I was 'making a bomb' (literally vinegar and baking soda in a sandwich bag)."
"My parents sat me down to explain post-9/11 US security policy, and I spent the following year quietly waiting for the FBI to show up and take me away."
- bermily95
Just Google It
"Not the parent here, but I was the child."
"My parents took me to Vegas when I was like 10 or 11. When I was growing up and had questions about things, my mother had a bad habit of saying, 'Google it,' to shut me up."
"We drove around, and I kept seeing advertisements for peepshows. I asked my mother what a peepshow is, and she said, 'Google it.'"
"So I did. Later that week, my mother started going ballistic on me for Googling peepshows."
"When my dad heard what was happening, he about p**sed himself laughing and said, 'You did tell him to Google it.'"
- boltswingagain
The Best of Typos
"They searched for ''big bobs.'"
- callSOMEONE
"Bob Ross, Bob Odenkirk, Bob Hope, Bob Marley, Bob Dylan, Bob Segar."
"Lots of Big Bobs to check out."
- ReadAllAboutIt92
Deep Sense of Denial
"Budget DNA test..."
- It_is_Fries_No_Patat
"Awkward silence."
- _alias__psycho__
Wrong, Wrong Website
"When I was probably eight, I needed a new pair of soccer cleats, so my mom told me to go online to the Dick's Sporting Goods website to see what they had."
"I typed in d**ks dot com. I did not find soccer cleats on that website and I was horrified, lol (laughing out loud)."
"I just yelled, 'MOOOOOM,' and she came to the computer room and realized she f**ked up by saying, 'Check out the d**ks website.'"
- Pristine-Coyote-9836
An Interesting Addition to the Collection
"My daughter (age six) had an obsession with pregnancy for a while, and her tablet is linked to my phone, so when I got on YouTube, I discovered Pregnant Barbie in the search history."
- p4ins33ker060
Only 90s Kids Will Understand
"I got in trouble for searching 'Bare Naked Ladies' when I was like 11 or 12. It took me days to convince my parents I wasn't into girls, I just liked the band."
- GreenerPeachCobber01
Questionable Education
"She typed in, 'Is the earth and the world the same thing?'"
"My daughter's 16..."
- Mammoth_Switch8169
"Look at it this way: she is minimizing her ignorance. She will always know that answer. You should encourage anybody, not just children, to ask questions. Never criticize a sincere person for asking one."
- Huey107010
Table-Top Research Gone Wrong
"My kid and I both play various TTRPGS (table-top role-playing games), so we've had some... interesting... searches."
"'Can you cry without eyeballs?'"
"'If no infections, can someone live without skin?'"
"'How long would it take to skin an average size human?'"
"Etc..."
- MrHyde_Is_Awake
Planning Ahead
"I don't know why, but 'Cheapest retirement homes near me...'"
- Mace069
"Better than 'cheapest retirement homes far away from me,' right? Right?"
- CastleRockstar17
Not Properly Rented
"I thought this would be worse. My biggest fear as a kid was being caught watching pirated episodes of 'Hannah Montana.'"
- ech0inthef0rest
The Power of ASMR
"My son has some special needs and absolutely loves DVDs. He likes to stack them, organize them, open them, it's very calming for him. I found him googling and YouTubing people opening DVDs. Taking them out of plastic, etc."
"Nothing bad but definitely peculiar."
"Love that boy."
- JD054
A Matter of Preference
"They were looking up Nickelback songs..."
- mijour
"This is tough. If you need someone to talk to about this, we are here for you."
- DomDomW
The Family Jokester
"She was seven at the time. She looked for 'best ways to annoy my dad,' and on the Google Home device! Gotta admire the hustle!!"
- taptriv
A Future Debate Team Captain
"My eight-year-old searched for 'how to make Daddy buy me a puppy.'"
- Onetwobus
While these were not at all what we expected, we can only imagine the hilarity that ensued at home.
But for the ones like getting a puppy and pulling pranks, it sounds like those kids are going places!
In the saga of King Henry VIII, Anne of Cleves holds her secrets tight. She gave him no children, they were married for barely half a year, and most surprising of all, she survived. Legend has it that Henry fell in love with Anne's flattering portrait, took one look at her in real life, and divorced her. But what was the real truth behind Henry's disgust? Read on to find out.