Older People Share Lessons They Learned In School That Are Now Completely Outdated
The world is moving at an incredibly fast pace. Sometimes, it's hard for our education to keep up. Sometimes, teachers teach things that are just plain wrong. Here, Redditors shared their favorite "lesson" that they learned in school that is no longer true, or completely irrelevant. If you want to see more, check out the source at the bottom of the page. 
1. But it's in the food guide!
Breakfast is the most important meal of the day. Nope. Just a slogan paid for by Kellogg's.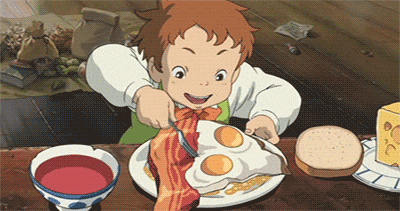 jasdjensen
2. This is an oddly specific one
I always heard that the komodo dragon, the largest living lizard on Earth, was such a successful predator because its mouth was so filthy and septic that the microbes in the saliva would cause fatal infections on its prey. The dragon would track the wounded animal until it eventually collapsed and would eat it. This, as it turns out, is not true or at the very least not the whole story.
It takes days for microbial infections to begin to show symptoms in an animal as large as, say, a water buffalo, but animals were collapsing hours after being bitten, not days. Microbial infections from their saliva couldn't explain how rapidly these large mammals were being killed.
This lie was repeated throughout my childhood, and I even heard it repeated at the San Diego zoo as recently as last year. As it turns out, komodo dragons are able to hunt so successfully because they their saliva contains venom that they produce from their venom glands.

pezzshnitsol
3. That's not how I learned it!
In psychology class we learned about the bystander effect in the Kitty Genovese story where apparently she was assaulted and killed. She cried for help but her neighbors in the building apparently assumed someone else was going to help her. Turns out the story was embellished by a reporter so that it sounded like no one did help her but her neighbors actually helped and she died on the way to the hospital.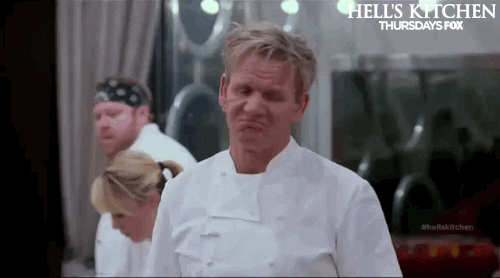 Quig101
4. Still waiting...
I was taught in grade school that we had to know the metric system because the United States was going to adopt it like, any day now. For sure.
That was about 30 years ago. ahighcoldstar
5. An oldie but a goodie
That there are only 3 states of matter.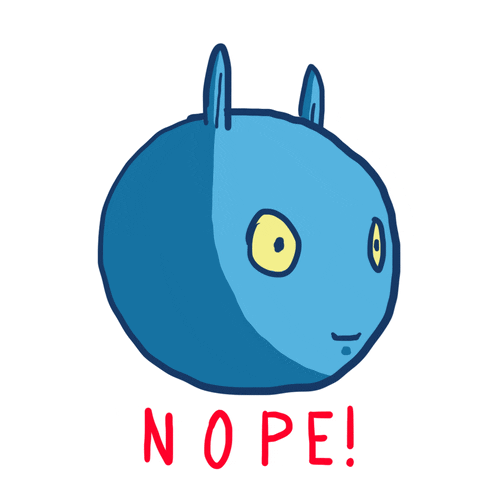 Wandering-Minstrel
---
6. Ahh the good old days
You're only allowed to use ONE source from the internet in your paper. The rest needs to come from books. And god forbid someone else beat you to that book you needed, you might not see it for TWO weeks.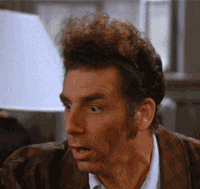 crochetyhooker
7. "Right..."
Christopher Columbus was the first dude to discover America, and tried to bargain with the Indigenous peoples but couldn't work it out because of "cultural differences".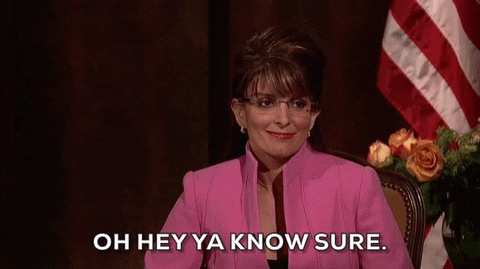 RileyClark
8. Fibre optic fur
Polar bears stayed warm because their fur was fibre optic and absorbed heat from the sun. It IS true that they stay warm from their fur (along with their fat), but it's not fibre optic. 

rogannn
9. Cursive is the gateway drug
You HAVE to learn in cursive writing. Higher schooling will not accept anything that isn't cursive.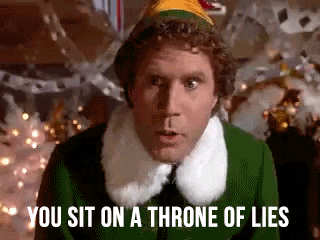 Zillcaytr
10. We would all be dead if this were true
I don't know how much common is it but I learned that "If the earth were 1cm closer to the sun, we would be burned; 1cm further from the Sun we would be frozen" thing.
No, we wouldn't. The distance is changing all the time, during a year. That's how it works.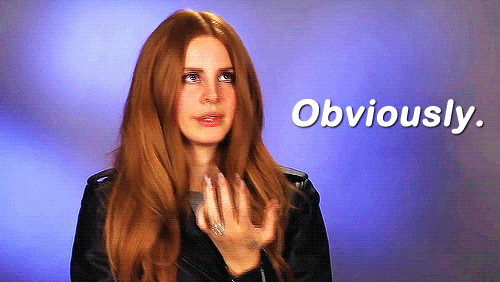 chevalier_balibari
---
11. How wrong they were
You're not gonna have a calculator every where you go.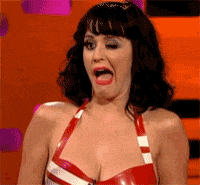 bigredm88
12. This is actually a really good point about how education systems fail us
Negative numbers. For 4 years of elementary school I'm told that you can't subtract 8 from 7 and so the problem is unsolvable. In 5th grade the answer is suddenly -1. Why wait 5 years to reveal that? Can students under 5th grade not handle the concept of negative numbers? I hated math after that and wondered what else would just suddenly be changed on me.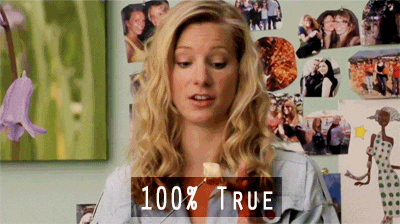 Oldsodacan
13. Outdated health classes
We weren't taught about the female pleasure system, and were taught that the only way to "truly" have sex was with a penis inside a vagina. They didn't even touch on gay / lesbian sex or other forms of pleasure.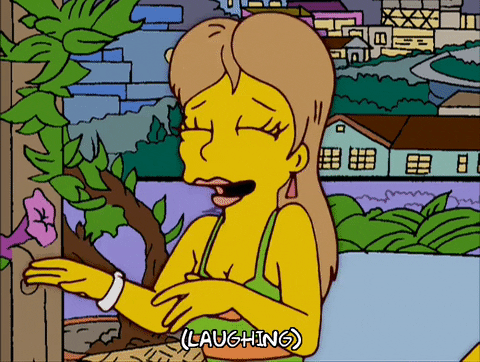 Anonymous
14. Lemmings aren't actually, well, lemmings
I learned in school that lemmings (the small rodents) follow each other robotically, even to the point where they'll walk off cliffs to their deaths. Wrong! This "fact" was actually staged for a Walt Disney documentary back in the 60s or so.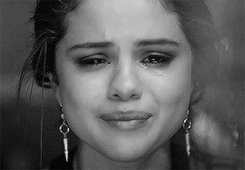 APartyInMyPants
15. Huh, hadn't thought about that
When I was a kid we were taught that penguins feet didn't freeze because of their circulation. Turns out they have antifreeze proteins in their blood that bind to ice crystals and stop them from growing so their blood stays liquid well below 0 degrees.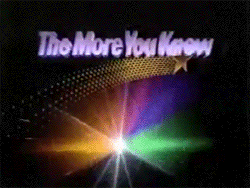 damondefault
---
16. Dinosaur lies
A brontosaurus is no longer a thing (now called apatosaurus)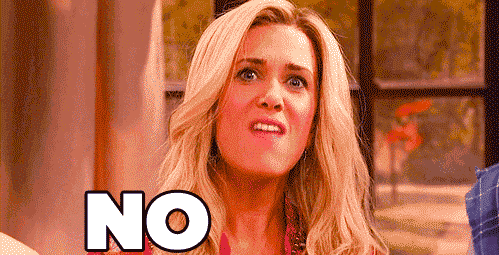 [deleted]
17. I can't even imagine how this went down at home...
That two blue-eyed parents can't have a brown-eyed child. Apparently not only is this pure crap - the genetics of eye colour is more complex than that - it led to a lot of kids being rejected by their real fathers before DNA testing became available.
toomanyrougneds
18. I'm pretty sure that she should have known that without Googling it
My 8th grade biology teacher told us that only identical twins were possible and that there was no scientific possibility for identical triplets, quints, etc.
Imagine my surprise many years later when I discovered this was a blatant lie. I'm still confused as to how she could have possibly believed that but then I remember that was before the internet.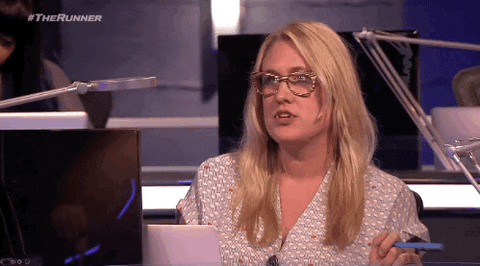 hilhilbean
19. This one never made sense to me
The tongue has different "taste zones". No. No it doesn't. 
how_lee_phuc
20. Feathers?!
Most tyrannosaurs were completely feathered and their posture was really long and sprinty. At least that is what we can believe now after more study. At the time I was to believe that they were like upright iguanas with big teeth.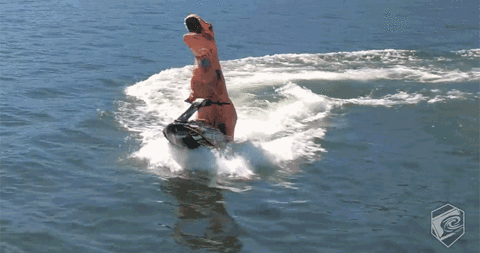 insipid_comment
---
21. Don't trust everything you read!
I learned that fat is the biggest cause of heart disease, which isn't true. Turns out, sugar companies paid off scientist to focus the blame off sugar and push it onto fat.
I'm not saying go out and eat bacon, sausage, and steak for every meal. I'm not saying you can never eat sugar. I'm just saying we used to demonize all fats saying they lead to heart disease when we know now there are good heart healthy fats. We also went through a period where "reduced fat" foods where considered healthier even though they had extra sugar to compensate for the lack of taste. I'm not your dietician nor your cardiologist. I'm just noting there seems to be a shift in the tide on our views of sugars and fats.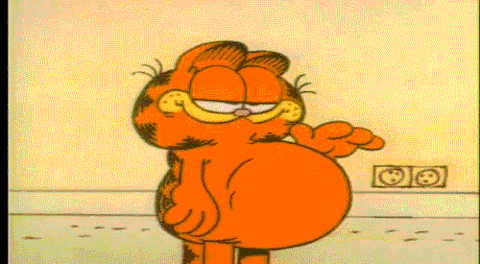 SonsOfAnarchyMC
22. A structure built on lies
The food pyramid. ThrushKnock
23. Eight glasses a day.
I was told to drink 8 glasses of water a day. Turns out, most of the water our body gets is through our food, and that much water isn't necessary. 
pebble255
24. Blood lies
I remember being told that deoxygenated blood is blue. Liars.
qweswr2
25. Rest in peace, little buddy
Pluto was a planet while I was at school.
ambertheginger
---
26. In case you didn't know, this happened just in the past year
There is a country called Czechoslovakia. FieryWest
27. Where's Snopes when you need it?
My dumb biology teacher in grade 8 told us "AIDS happened because a man had sex with a monkey."

I did not go to the best school.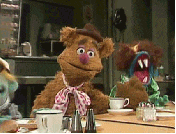 Wonka_Vision
28. News flash: you are always growing
You're born with a set number of brain cells and that number can only diminish throughout your life. Not true.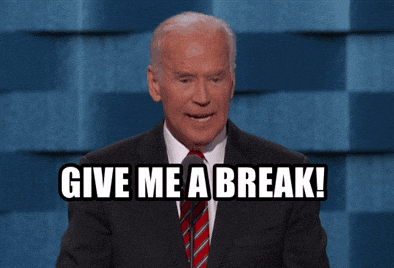 ButternutSasquatch
29. *quickly runs to Google Maps*
The rain forest, at current rate of consumption, will be gone by 1996.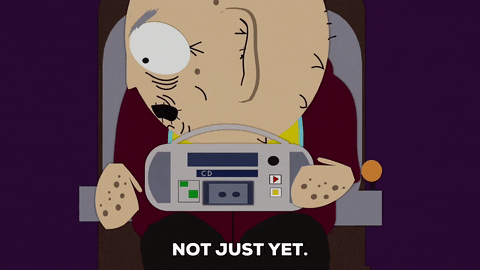 Alittlefishy
30. The great wall of LIES
The Great Wall Of China is the only man-made structure visible from space.

Sumtinkwrung
Comments have been edited for clarity.
Medicine is a difficult profession. Thanks to the wonder that is human nature, healthcare workers are subjected to incredible Darwin-award-winning scenarios daily, so it's no wonder that many of them feel the need to go home and scream into their pillows at night. From self-inflicted injuries to dangerous prescription misuses, these Redditors revealed the most facepalm-worthy patients they've ever encountered.
But be warned: They'll all leave you wondering how we've survived this long as a species.
In almost every interaction with a Karen, there will come a point where she (or he) will ask to speak to the manager. They seem to think that if they over others and just act a fool, they can get what they want—but the following managers REFUSED to let these Karens get away with their inconsiderate antics.
In the United States, it's no secret that sex education for minors is inconsistent at best.
But some people learned very unexpected stories about how babies were made, and those stories had a way of making a lasting impression.
Curious about other's stories, Redditor ILoveYourCat asked:
"How did you think babies were made when you were little?"
One Time's the Charm
​"I knew babies came from sex as a fairly young child. My parents never sugar-coated that. But for some reason, as a kid, I thought you only had to have sex once to have multiple pregnancies. I seriously didn't fix that misunderstanding until early middle school."
- Crazey1988
"At some point, when I finally accepted that you had to have sex to have a baby, I thought the only time people have sex was to make a baby, and it only took one time to get the job done."
"Then when I figured out teenagers were having sex, I thought you had to be married and have sex to make a baby, but then when my unmarried cousin got pregnant, I was just confused."
"But I was sure my parents only had sex four times, and then when my mom got pregnant with number five, I thought, 'Wow, they did it again.'"
- Raw_Combination_438
Stealing Storks
"A stork delivered them, of course. What the f**k, lol (laughing out loud)."
- Dells51
"Storks... I thought people trained them to steal babies from a factory and you would leave special treats on your doorstep as payment and encouragement for the stork to steal one for you."
"I was scared to death of birds for the longest time and would have a tantrum at the zoo when I saw a flamingo."
- No_Finish_3144
Young Conspiracy Theorist
"The government. I used to think that we lived in a totalitarian society and that the government was in complete control of everything."
- bebotak**t
"I thought the President sent people their babies when asked by mail."
- GustavoAlex7789
Scheduled Baby Delivery
"The women in my family explained to me at the age of six that a doctor calls you sometime after reaching adulthood at the age of 18 to schedule a baby delivery date."
"The husband either pays to schedule the appointment or the government does after verifying that you have been married and financially stable for quite some time."
- Lokikat00
Marital Kissing
"When two people kissed."
- Short-Reality7353
"I thought the same thing, but I understood that when my mom gave me a kiss, there was no risk. Being someone raised in a very Christian background, I assumed that when you got married, God made kissing a reproductive act."
"Since I made this assumption, I remember questioning why teenage pregnancy could possibly be an issue."
- meuserj
The Ultimate Christmas Gift
​"I thought Santa was bringing them."
- NorskoTheScorpion
"He was. I mean, Christmas comes but once a year..."
- Nouveauuuu
"I MAY NEVER ENJOY CHRISTMAS AGAIN."
- NorskoTheScorpion
A New Meaning to 'Forest Friends'
"When I used to ask my dad where I came from, he'd say he found me under a rock in the forest. Of course, I would go look for babies under rocks, too, but all I ever saw was dirt and those rolly-polly pill bug thingies."
"It was so gross thinking babies were just found THERE that I was actually relieved to find out how they were actually made!"
- melodie-artist
Pregnant By Proximity
"I thought women got pregnant by just being around a man, and I was always confused about what would happen if a woman still lived with her parents or dad after she's an adult."
- ILoveYourCat
Coming of Age Story
"I thought it was a 'just happens once you reach a certain age' sorta thing. As a woman, I was terrified because pregnancy sounds like the most awful thing, lol (laughing out loud)."
"(I know the end result is worth it but even as a 31-year-old, I'm like, nope.)"
- BansheeShriek
Sounds Plant-Based
"I thought they grew like a seed inside the mother's belly."
- maclaglen
"Technically, that's true."
- ManagementFresh4960
"Watermelon seeds."
- bravovice
"Well, not like that."
- ManagementFresh4960
The Power of Marriage
"My mum told me you couldn't have a baby if you weren't married. Note that she said 'couldn't', not 'shouldn't'."
"When my unmarried cousin was sleeping a lot my mum told my aunt 'she's having a baby'. I thought 'she can't be having a baby, she isn't married.'"
"A couple of weeks later she had an engagement party, quickly followed by a registry office wedding. She had a baby a few months later."
- MolassesInevitable53
Baby Trees
"I thought they grew on trees. True story."
- 8inchsalvatorre
"Baby trees, lol (laughing out loud)."
- ILoveYourCat
"I was surprised when I learned how it really happened, lol. I was like, 'You mean there are no trees?' And Mom just shook her head."
- 8inchsalvatorre
They Were Just There
"I don't recall a time where I gave the matter any thought without knowing the reality of it."
"Like, literally, until the day I was first introduced to the concept of birth, I don't think I cared where babies came from."
- N_Who
"Right, the little guys just EXISTED."
- Mizar97
Educated Is Best
"I asked my mom and she told me the truth."
"Educate your kids, folks. They can handle it."
- Bite_Me_23
Spontaneous Babies
"I didn't... They just showed up, honestly."
- badguywindow
"That's what I thought. I was terrified as a little kid that I'd wind up being a teenage mother because I thought it just happened spontaneously."
- dinosore
"Exactly what I thought would happen. Like one day you were just, boom, six months pregnant."
- badguywindow
While these responses might be funny, it's an important reminder of an area in the educational system that's often lacking.
But in the meantime, while the system's curriculum is getting sorted out, at least we can take comfort in the fact that we weren't alone in believing these tall tales.
What is it that makes people confess their deepest, darkest sins to millions of strangers on Reddit? While we may not know the answer, we do know that the following confessions run the gamut from funny to salacious to nasty nightmare fuel. In fact, you might want an Ouija board to send some of these skeletons back to the closets from whence they came.