'I Was Raped... Does Anyone Care?' This Military Veteran Shares His Story Of Being Raped By A Woman, And How Nobody Took Him Seriously.
It's still seen as taboo for victims of sexual assault to come forward with their stories especially if the victim is male and the perpetrator female. This man describes his struggle with sexual assault at the hands of a woman, and what little validation and support he received as a result.
Many thanks to reddit user Br0kenMan for sharing your story and bring awareness to such an important issue.
---
I am not sure what I am hoping to accomplish by writing this post. Normally, I just don't think about what happened, I gave up trying to explain it to people I actually know years ago. And even here on Reddit, there's no place that is actually right for this post, where-ever I put it I am either going to be dismissed as a troll, held up as some kind of symbol, or... I don't know.

Maybe just typing it will be enough. I don't have to actually hit 'post'.
I've tried to talk to people about this, but it has gotten me nowhere. The only place I got any acceptance and support at all was a support group for victims of male on male rape, and even there, most of them laughed and/or told me to quit whining. I tried telling my ex-wife, once, shortly after we were married.... It didn't go well, I wound up telling her it was a joke, I made it up, boy I sure had her going....
She didn't think it was funny. It's not.
I keep dancing around it, even anonymously I don't want to say it outright. I'm a man, and about 25 years ago, I was raped by a woman.
Before that, when I was a young child I was the victim of physical child abuse with a sexual component. I don't think it could strictly be termed rape, she was spanking me with a hairbrush and decided that since I wouldn't cry and scream from that anymore, she was going to sodomize me with it.
I don't even know which one is actually bothering me right now, they're all kind of mixed up together, you know?
I don't think the bit with the hairbrush is really my problem, though. It was horrible, and I still have some medical problems from it, but I think it's easier for me to process. There's no ambiguity, no sense that somehow what happened to me wasn't really a bad thing, or that it was somehow my fault, or that I'm just not understanding it.... I understand it; She was a horrible person, she hated my father at that moment, and since she couldn't get at him she took it out on me. Maybe somebody did something like it to her when she was a child, that whole 'cycle of abuse' thing. Anyway, it's a bucket of suck, but it doesn't really gnaw at me.

Continue...
The other is harder. I was an adult. Not just an adult man, a pretty big and strong one. I was in probably the best shape of my life, actively training in martial arts, I could crush a beer can in my hands, without opening it first (great party trick, when you're in your 20's and somewhere you don't mind spraying beer all over the place).
You could break a two by four over nearly any part of my body at that point, and I'd have shrugged it off.
I was in the military, and like a lot of young guys in the military I did a lot of drinking. If I wasn't on duty for a Friday or Saturday night, I was going to be somewhere getting at least slightly sloshed, if not totally loaded. Things weren't as freewheeling back then as I guess they are these days, but there was still plenty of one night stands and I probably had more than my share. It was pretty much the height of the AIDS panic, the sexual revolution came to a crashing halt just before I got to join the fun. But I was decent looking, and even in an environment that was about 90% male, I managed to get 'action'. And then I got engaged, and although I kept partying, I quit hitting on girls and I probably didn't drink as much or as often.
But one night there was sort of a spontaneous party in my dorm, there were girls there from the military, girls and women from the married housing, and some civilians too. Just one of those things that happen when the random shuffle of "I heard there's a party over there" brings a lot of people to the same place.
So I open my door and invite people to raid my stash of booze (always amazed me that the military would talk about what a terrible alcohol abuse problem they had, then sell us booze for less than half what it cost off-base. We couldn't afford to drink at a bar more than once a week, but we could get hammered every night out of loose change, on the good imported stuff that cost a fortune in civilian markets).
People shuffle in, people shuffle out, the booze on hand starts to run out and groups start saying "I heard they're doing something near the west gate" or whatever, and heading out (nobody had cell phones back then, this kind of whispers game was how it worked). I'm mildly sloshed and not wanting to drive, and not really wanting to be depending on getting a ride back from where-ever, so I just let them go off and head for bed (it's like 11pm or midnight, and I was on duty the next day, which didn't always stop me but I was trying to be more responsible).
I wake up to my penis being stroked.
Continue...
My fiance had a key to my room (we weren't supposed to make copies, but a lot of us did and we had made them for each other) and sometimes liked to surprise me. I'm still mostly asleep and I just sort of go with it.
But at some point, it dawns on me. The hands I'm feeling are feminine, but they don't move like my fiance's. Her hair's wrong, straight instead of curly. She doesn't smell right. What the hell, my fiance is on temporary assignment on the other side of the country and not going to be back for weeks.
I freak the hell out and scramble out of bed (I wouldn't notice until later, but she grabbed onto me and left fingernail scratches on my penis and upper thigh, it actually bled quite a bit and I noticed the blood before I felt them). I turn on the lights, and some woman I vaguely recognize from earlier (she was checking me out and maybe flirting a bit) is sitting on my bed. Mid-30's, blond, pretty decent looking, what they call a 'MILF' now.
And she's really not understanding that I'm not interested in cheating on my fiance.
I don't remember the exact words of the conversation, but it was generally her saying "come on, let's f*ck" and me saying "no, get out of my room".
Finally, I've had enough, I grab her by a forearm, pull her off the bed, and push her out the door. She spends a couple of minutes pounding on my door and yelling things like "Who the f*ck do you think you are, you can't do this to me!", then she leaves.
I'm done sleeping for the night, I wind up getting dressed and going to work so I can use the computers at the office (my job was essentially just to be there if someone actually needed something, and back then PC's were really expensive and not something I could afford). To be honest, I was playing Minesweeper and Solitaire. I would have been in trouble if I got caught (and it wouldn't have been the first time) but it had been months since the commander had come in on a weekend, and I was the person who would be calling him. Nobody else was going to be in there unless things went sideways in a way they thought needed to be reported up the chain right away (and they'd drop it in my lap, so I could decide if it was worth calling in the commander). Working the weekend earned me brownie points, and I kind of needed them (I mentioned I was trying to be more responsible, well that was because I hadn't always been).
I'm stalling. I don't want to write this next part.
Continue...
I don't really see anybody all day, nobody comes into the office, couple of phone calls telling me to log that they are reporting that they have filled out their logs and will be sending them in to be filed, typical military Mickey Mouse pencil-whipping crap.
I go off-base to grab some fast food, then head back to my room. I'm hoping my fiance will call, she generally did at least once every weekend (again, this is back in the days of by-the-minute long distance charges, and using the government phones for personal calls was Not Authorized, so we couldn't spend much time actually talking).
Shit, I'm still stalling, trying to fill this space with minutiae so I don't have to get to the point.
The "MILF" shows up knocking at my door. She tells me that if I don't let her in, she's going to have the SP's come and drag me out. I open the door, ask her "for what?"
She's going to report me for trying to rape her. She's told one of her friends that I had tried to keep her in my room so I could, and she's got little baggies with my skin from under her nails to prove it, and she can tell them I'm not circumcised, and that I have scratches on my groin from when she fought me off, and big finger-shaped bruises on her arm from where I restrained her. She's got physical evidence, she's got a believable story, and I have not always been the best example of military discipline and it won't be hard for her to convince her best friend's husband, the head of base security, that I need to get the full-on Leavenworth and Dishonorable Discharge treatment. Oh, and just to make it perfectly clear how screwed I am, her husband works for the JAG office, the office that would both prosecute and defend me in a court-martial.
At some point in this I've gone sort of numb and dizzy, sat down, and she's walked in and closed the door.
This was right after the military first started taking sexual assault seriously, they'd set up a special office on nearly every base to investigate and pursue it, and they were collecting scalps all over the place to show they were serious. Hadn't been any on ours yet, but we'd heard rumors and read news stories, guys were getting rushed into and through a General court martial within days of being reported (normally they took weeks just to convene). I was practically a perfect one I looked kind of big and scary, I was an extremely junior officer with no political connections and a spotty record (not bad enough to screw my career prospects completely, but enough that nobody would consider me worth trying to save even if they believed me).
Continue...
Her husband was connected, several grades up from me and considered a good prospect for promotion, and she was wired into the informal shadow hierarchy officer's wives have, everybody who mattered on that base was married to one of her friends, she had other friends married into higher commands, the Pentagon.
I was so completely at her mercy, I would be asking permission to speak within days at most (military prisoners have to ask permission to speak, to change their clothes, pretty much every damned thing probably including asking to be permitted to wipe after using the toilet) if she did what she was threatening. A few years of that hell in Leavenworth, then a Dishonorable Discharge and a lifetime of being even lower than the typical ex-convict (just for the Dishonorable, they didn't really have Sex Offender registries back then, I think).
You can probably guess what came next, and I don't really want to talk about the details.
She used me for her personal sex-toy for the rest of the time I was in the military. She'd get bored of me, or her husband would be paying attention, or I'd be on temporary duty elsewhere (and I volunteered for every one of them I could get), and I'd get a few weeks respite. But she'd get drunk and strike out at the clubs, or her husband would piss her off, or she'd just randomly feel like it, and I'd have to do what she wanted.
After a while, it wasn't even the fear of a rape charge, I just couldn't imagine trying to explain myself.
My fiance broke up with me, she thought I was having an affair and I couldn't bring myself to explain what was actually going on. It was almost a relief, at least I didn't have to lie to her anymore, didn't have to fear what she would think of me if she knew.
I was really lucky that this was the period of the "Peace Dividend", and the military was paring down by hundreds of thousands. A junior officer that didn't want any part of a military career anymore could get released early and still get an Honorable. I managed to keep her from knowing it was coming until after I was on 'terminal leave', or she probably would have tried to block it.
I probably would have been transferred soon anyway, or her husband would have, but I just couldn't take it anymore.
Continue...
I'd gotten lazy and sloppy (I was probably depressed, but officers weren't allowed to get mental illness or ask for counselling, and what the hell would I have said, anyway), pulled a bunch more minor write-ups in my file, I would have had a hard time making Captain and no chance at all of getting higher, anyway. There was no real attraction to a military life for me.
I got out. I moved on.
I tried counseling, I tried support groups (god, what a joke, I got called a liar and nearly thrown out of the first one I tried, only one that would even hear me out was the man-on-man victims, and half of those were gay and tried to hit on me). I tried to drink it away, I tried to fuck it away, I got married, I got divorced. I considered turning gay (turns out it's not a choice, guys don't get me to stand at attention).
I considered suicide.
No matter who I talked to, I get the same reactions.
They don't believe me, or they can't understand how it's even possible for a man to be raped by a woman (news flash, in your 20's a breeze blowing across it can get you hard, even (or especially) if it's the last thing you want). They ask if I had orgasms, they hint or outright say that I must have liked it. Counsellors want to talk about my self-emasculating masochistic sexual impulses, probably a result of my childhood abuse, a really high-brow way of saying I must have liked it and I'm lying to myself because I don't want to admit it.
I didn't like it. I didn't want it.
I'm not able to let myself be actually vulnerable with any woman, which destroyed my marriage and more relationships than I care to count. No matter how hard I try, I never can really trust them with my secrets, and the few times I've tried have made it really clear that is not an irrational fear.

Exactly one woman sat through the whole story, then she never spoke to me again. Through mutual friends I found out that she 'just couldn't respect' me, she wouldn't tell them why.
I put on 50 pounds and quit working out even before I got out of the service, and even though I know why I am self-sabotaging that way, when I diet and start exercising, all it takes is seeing some blond MILF checking me out while pretending not to and I'm in a panic to get to Burger King and binge-eat Double Whoppers and milkshakes, back to safety.
I'm a male victim of a female rapist.
And that is the most pathetic, least respectable, completely unworthy thing to be. And the only advice I have ever gotten about it is boils down to either 'shaking it off', or admitting to myself that I must really like being used and abused, or I wouldn't have 'let it happen'.

Continue...
So, there's my story.
I'll admit right now I fudged some of the details to make it nearly impossible to identify me, even if my ex-wife or someone else I've told parts of it to happens to see this, they won't be sure. I'm using proxies and a throw-away account, and various other measures that should keep it from being traced. And if "she" sees it...screw her, she's not going to control me with fear anymore, maybe she'll even feel shame. I actually do feel better for putting it out there. And I'm going to go ahead and post it, even if it gets deleted right away, that will be closure of a sort. I'll know once and for all, there really isn't anyone, anywhere, that wants to hear it.
A final thought on the preconception of 'rapist' as being somehow tied up with being male. It suggests that there's something more male about the men who rape. If rape is about power, then men who rape must be more powerful, and if rape is defined by gender than they must be more manly. And the most powerful and manly of all must be the men who rape other men. Who is the 'Big Bad', the embodiment of both power and evil, in a prison movie?
It mythologizes rapists, makes them into these god-like figures, demons of lust, twisted paragons of masculinity.
It almost makes them admirable.
I can't imagine how anything could be more insulting to victims than to elevate the attackers like that. Or how anything could be more "reinforcing of rape culture". That it defines men like me, victims that happen to not fit into the mythology, out of existence? That just makes it worse.
There's something distinctly sick and wrong about that.
Reddit user BasalTripod9684 asked: 'What's the worst financial decision you've seen someone make?'
No two people have the same relationship with money.
There are those who grew up learning the true value of money, saving every penny whenever possible, and spending as little as they possibly can and need to.
Then there are those who see money as no object and spend large amounts without a second thought... even if they aren't nearly as good at making money as they are at spending it.
As a result, these people often find themselves looking back at some past, ill-thought financial decisions with nothing but regret, wishing they listened to the warnings of their concerned friends and family members.
Redditor BasalTripod9684 was eager to hear the most ill-advised financial decisions the Reddit community ever witnessed someone else do, leading them to ask:
"What's the worst financial decision you've seen someone make?"
Did The Wedding Even Happen?
"I knew someone who got a loan for their wedding, but decided to blow it all at a casino."
"Now they have a loan for 20k to pay off and nothing to show for it."- armbar222
Has He Ever Head Of Brita?
"A friend of mine who is very bad with money and his girlfriend bought some sort of water filtration system from a door to door salesman."
"He has to pay something like $300/month for this filtration system."
"He was all stoked because it came with a free set of pots and pans."
'Fast forward a year and his girlfriend has broken up with him, moved out of the house, and he's had to sell his home because he can't afford to live there."
"The water filtration system is now sitting in a storage unit where he still pays $300/month for it because he's on a 2 or 3 year contract (sorry the details are fuzzy)."

"We have great water quality in my area."- Anin1987
Overtime and Salary Are Two Different Things...
"A coworker I used to have worked every second of overtime he could for several years to save up for a house."
"When he applied for the house loan, he based his mortgage payment on all of the overtime he had been working."
"I tried to tell him that wasn't a good idea but he didn't want to hear it."
"He ended up divorced a few years later because his wife got tired of him always working."- rubysundance
No One Is Invincible, Even The Yankees...
"A guy in my fraternity got 30k for an undisclosed reason, I'm guessing a family death or something and he bet it all on the Yankees winning one game."
"They lost."- bulbipicg
Collecting Dust, Right Next To Their Pogs and Tamagotchis...
"A dude who owned a small convenience store in our town spent like $20,000 on fidget spinners."
"He was posting for like a year begging people to buy them as he would lose his business and his marriage was falling apart due to it."- Solid_Internal_9079
Kind Of Amazing This Loan Was Approved...
"My supervisor took out a loan against their 401k to pay their rent because 'their credit cards were maxed'."
"Two weeks later, they bought a brand new 60k Lincoln with basically nothing down because 'her daughter just had a baby and I need a bigger car for that'."- ErraticA09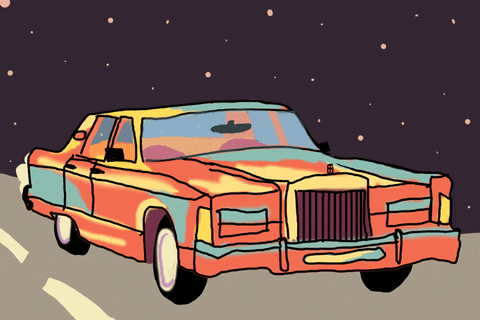 GIF by Matea Radic
Giphy
Jealousy Isn't A Good Color On Anyone...
"My maternal grandmother bought an 8-plex to avoid capital gains when she sold her large house."
"The apartment complex was in the red and needed a lot of repairs."
"She hired my father to do them and be on-site manager."
"The place started making money."
"My mom (divorced from my dad) was mad that my grandma bought it in the first place, then hired my dad, then was proved wrong because it was making money."
"My grandma was in her 90s and my mom pressured her for years so my grandma finally sold it."
"That place is in a high market area and is now worth millions."
"My mom made a poor financial decision based on petty spite."- Sensitive-Umpire2375
Shopaholics Are Real...
"Ran up credit card debt requiring bankruptcy."
"Once they were able to build credit again (7 years later) they proceeded to run up a massive amount of debt again, but couldn't go bankrupt again, so they used 'debt consolidation'."
"The debt didn't come from sudden expenses."
"They just needed to buy things to feel better."- Left-Star2240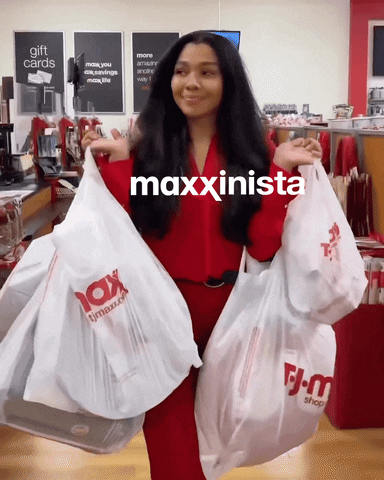 Fashion Shopping GIF by T.J.Maxx
Giphy
Those Who Keep Running Eventually Get Caught...

"Put everything in his gf's name to hide assets as he owed the IRS, the gf sold his business, cashed out his accounts and ran."- RavenBear2005·
One Can Only Hope He Was Happy...
"Had a co-worker with 5 kids who could all go to USC for free once he has worked there for 15 years (even if he quit)."
"He quit at 14.5 years for a job that barely paid more than he made at USC."
"Cost all 5 kids a free education at a top school since he couldn't wait 6 more months."- theangryburrito
Never Buy Something On Blind Faith...

"My brother's ex fell for a Craig's list scam."
"She found a motorcycle and the guy 'needed money up front to pay bills' before she even saw it."
"We told her don't do it, it's a scam."
"She said she already sent $1000."
"Of course, he was never available to show her the bike and we found out from my brother after they broke up she actually continued sending him money in hopes of getting the motorcycle."
"I think she was out $3,000 by the end."- XCCO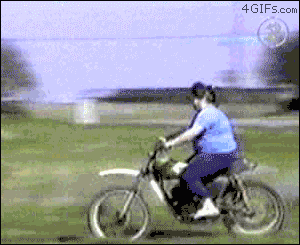 crash fail GIF
Giphy
We All Have Our Collections...
"My coworker has 25k in anime figurines."
"He is in mega debt right now."- tankurd
Where To Even Begin?

"My former sister-in-law had a thriving medical practice."
"She got so stressed that she joined the Scientologists and started taking their classes."
"She opened up five-six credit cards without telling my brother, maxed the cards out with hundreds of thousands in cash withdrawals, and gave it to that cult."- AnybodySeeMyKeys
Priorities People!

"My friend bought a used Hellcat Challenger yesterday at 10.5% APR and $380/mo insurance."

"He lives in my other friend's spare room."- chriss1111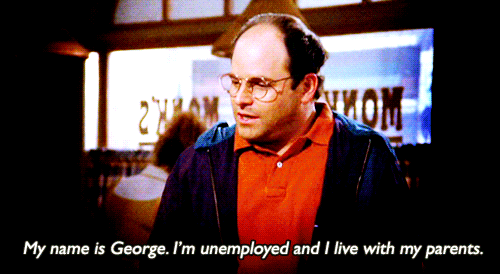 george costanza ladies GIF
Giphy
Have They Ever Heard Of Leftovers?
"My roommate buys doordash almost every day."
"They'll maybe cook for themselves once or twice a week but other than that they order food in 5-6 times a week."
"I know how much they make and I have not a clue how they can afford that."- TeHNyboR
It's no lie that life is much easier when you don't have to worry about money.
That being said, it's also possible not to worry about money while still being careful with it.
As one can worry about money a little less when you know you have money to worry about.
We've all got a skeleton or two buried in our closets, but some families are hiding a whole graveyard in there. These dark family secrets were so disturbing, they destroyed everything from relationships to entire generations—but as we all know, the truth will out. Take a seat and read on for these dark family secrets exposed.
Kids can be cruel.
We tend to be taught way too late just how much gravity words carry.
And kids who taunt others turn into adults who taunt others or become vicious adult bullies.
Making fun of someone is never okay.
But some insults make little to no sense.
Some people will come up with ammunition to throw at others that is so off the wall that you have to laugh before you cry.
Redditor lionprincesslioness wanted to hear about the idiotic reasons people have been taunted by others, so they asked:
"What is the dumbest thing somebody has made fun of you for?"
I was made fun of for everything.
I lost track of it all.
I've moved on.
That's why my therapist has a beach house.
Horrible Kids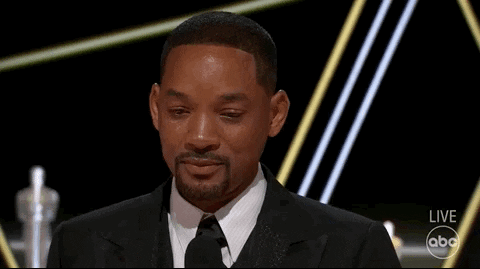 Will Smith Smh GIF by The Academy Awards
Giphy
"My mom being dead... I was 13."
eminva02
"That sucks on both counts. I hope you're doing great now and they're not."
thefragileapparatus

A Real Man
"My husband got made fun of because he takes care of his kids. Bunch of older guys making fun because my husband changed diapers."
babylightgirl
"I just became a father and I can't imagine not changing my baby's diapers, rocking her to sleep, and being around her every day. A man who makes fun of another man for taking diligent care of his kids is just insecure about his own manhood and has horribly suppressed childhood memories of not being loved and hugged enough."
ATastyPickle
"I changed diapers on my girls, I also talk to them about puberty and breasts and menstruation, I'm their f**king dad and that's what I choose to do."
omac4552
Offended
"I'm in college, I wrote a paper about how my parents met and got married. (Met in a bar, eloped 6 months later). A super religious lady in my class got offended and complained to the teacher that I was promoting non-Christian values and sinning. I defended myself by saying I was promoting love, that's all, and it comes in different shapes and sizes, time frames, etc. The teacher stood up for me and told her college might not be her thing if she gets so easily offended. My parents will celebrate their 42nd wedding anniversary in less than 2 weeks."
​realRavenbell
Give it a Comeback
"Some bald guy tried to make a joke about me having a big forehead. I told him, 'At least my forehead stops somewhere.'"
RandomUsername420
"That's a great comeback. This annoying bald guy I know always makes fun of my weight (and other women's weight). He's a boomer, but it's some ancient form of begging."
"One time I got fed up cause he said 'Hey, are you pregnant again?' when I was obviously just having a fatter moment and I said, 'No, are you still bald or did you find a cure?' He got so sulky and quiet after that. It's not my proudest moment cause I wouldn't normally dream of mocking someone's appearance but I just felt great cause he sucks and he needs to be taken down a few notches."
Latke_Kid
Toughen Up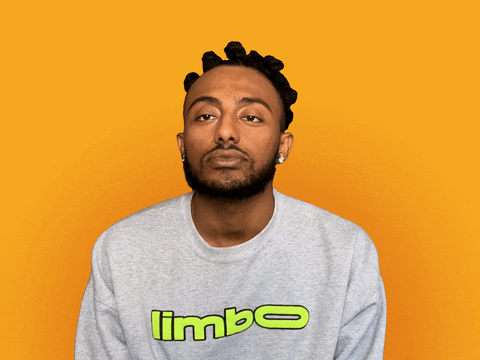 Oh No Facepalm GIF by Aminé
Giphy
"Was once told by my drunk brother that I wasn't tough enough because I had never been to jail. I told him I was never dumb enough to go to jail. He was arrogant when he drank, RIP."
Cold-Committee-7719
Some siblings really don't know when to quit!
It's hard when you can't escape the demons.
Faded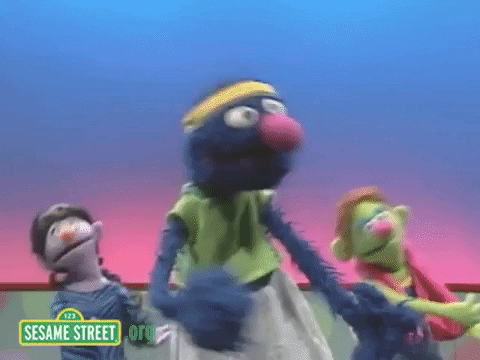 Workout Working Out GIF by Sesame Street
Giphy
"My gym clothes in middle school. We all literally had the same exact shorts and shirt, women included. It was just green basketball shorts and a gray shirt, and one of my fellow students called me out one day because the writing on the shirt was faded (the school name was plastered on there)."
jmizzle2022
But it's true...
"In high school, I did a presentation about the bubonic plague. In the end, I mentioned it has not been totally eradicated, and there are still occasional cases in the US."
"This was followed by laughter from everyone including my teacher. But like, it really still exists and has not been eradicated."
Nielas_Aran_76
"Same thing happened to me when a kid gave a presentation on different types of energy sources. I asked if they looked up anything about nuclear power plants because I was genuinely curious about those. I never really hear much about them. The kid gave me a weird look and said those don't exist anymore and the teacher and the kid both smirked like I was stupid but nuclear power plant's definitely still exist and are in operation all over the world."
Alliserious
School Days
"I got laughed at the first day I wore glasses to school (4th grade). Being a pretty sensitive boy, after that I would take them off after I left the house for school, and never wore them at school again. I managed to convince my parents to let me get contact lenses when I was in 7th grade."
"I got braces in 6th grade, and once, when caught goofing around, my teacher threatened to paddle me 'so hard the metal would fly out of my mouth.' I told my parents about that, and I think my mom called the principal. But this was in 1971 or '72, so nothing became of it."
trobinson999
Lunch Hour
"I was just thinking about this the other day when I was making my kid lunch: back when I was little my mom would cut my sandwiches in half and some kids made fun of me for it. They said I was poor and the reason my mom cut my sandwich in half was so I could take half home for dinner. S**t doesn't even make sense but kids are effing stupid and will make fun of each other for anything."
PunchBeard
WTF?!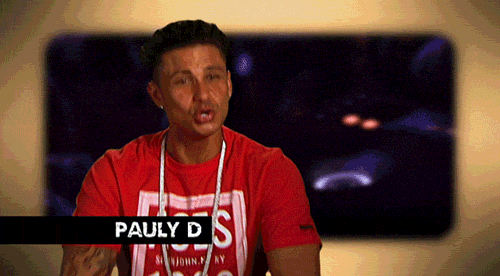 twinning pauly d GIF
Giphy
"When I was in high school, apparently being a twin was 'gay'. To the point, that a dude fought me over it."
cosmoboy
Why would a person make fun of a twin?
Some people have no life whatsoever.
One of the most painful things in life has to be the realization that the person you love the most doesn't love you back.
But there are far more hurtful things that they could say, as it turns out, than simply admitting their absence of feelings.
Redditor thomasc16 asked:
"What is something an ex has said that broke you and is etched into your memory?"
Damaged Goods
"'You are damaged goods. Any man who chooses to be with you is doing so as a last resort and not because he actually loves you.'"
- Ok-Roof4820
If Only It Was You
​"She said, 'I wish it was you!' when her ex died suddenly. She was cheating on me with him and was planning to leave. Godd**n. Still hurts to remember it."
- jempyre
A Loud Silence
"We used to say 'I love you' to each other, but one day, I said 'I love you,' and all I heard was the loudest silence of my life."
- Lighten_Up_Please
Easy to Forget
"'You're easy to forget about.'"
"We had been together for 14 years. He went to the motocross track after work and forgot to pick me up from surgery to have my gallbladder removed. He dropped me off at the hospital that morning."
- lizzardgizzards
The Deepest Hate
"'I hope that some day you'll hate someone as much as I hate you.'"
- TrailerParkPrepper
No Future Family
"He told me, 'I feel like you'd be the kind of mother that would neglect their children.'"
- mindlessdreamingxo
Different Experiences
"I dated a girl for seven months, and when we broke up, I asked her what part went wrong, and she just said, 'The entire time.'"
"But hey, at least it wasn't years in."
- IDontLikeChimneys
Chosen Family is Family
"An ex told me, 'At least my mother wanted me.'"
"I am adopted."
"I called my adopted mom, and she told me to always remember that she chose me."
- cita11
Lack of Attraction
"He said, 'I no longer find you attractive,' after I tearfully asked why we don't have sex or even have any physical touch."
"We'd been married for just over 12 years at that point, and he had gained more weight than I had."
"That was this past November, and I began the divorce in April."
"There was more to it, but that still echoes in my head."
- snippyb***h
Just Too Much
"That I was 'too much.' Singing in the car? Too much. Resting my head on his shoulder? Too much."
"I was always 'too' something. Too loud, too quiet, too immature, too affectionate, too know-it-all, etc."
"It made me question everything that made me... me. It took (and is still taking) time to realize I shouldn't change my core self to please someone else."
- awkward_turtle_2121
"If I'm too much, then go find less."
- bonnarooviansoul
Incredible Avoidance
"'Sometimes I wish you would die so I don't have to deal with us.'"
"I will never forget that. And while there were lots of sorry's and I never meant it's, it still stings to think about."
- lifeishard1090
Easy to Cheat
"He said, 'I knew I could cheat on you because I knew you trusted me, and it made it really easy.'"
"From a journal entry I came across: 'How do I even tell X I love f**king strangers more than I even love them, or even like them?'"
"(I looked after he cheated for closure because he consistently lied through his teeth, and I felt I was owed to know why.)"
"There went an eight-year relationship."
- Dangerous_Belt2859
Single Parent Trouble
"She only married me because I was a safe bet for her kids."
"I would have been fine with that in the end, because I still love those kids to this day, but she cheated on me, and I couldn't let that slide, so I ended things."
"One day, they will be old enough to make their own decisions, and I am staying available publicly so they can easily find me when they reach that age. And if they don't, well, I'll just be crushed the rest of the way."
- sregor0280
It's Been Decided
"'I don't want to be with you anymore and there is nothing you can say to change my mind.'"
"I just heard this on Sunday and man that one hurt because I totally didn't see it coming. We had a great relationship for three and a half years."
- Yeesusman
It totally makes sense why these were the worst things that these Redditors had ever heard and why they were unable to forget them.
While all people are capable of being hurtful, these comments really go above and beyond.