'He Randomly Bought Me A Taco!' Starstruck People Share Their Most Heartwarming Celebrity Encounters Ever.
Some celebrities are known to be funny. Others are outright jerks. But these celebrities will forever go down for their heartwarming acts of kindness. Thanks to everyone for sharing their stories.
1. I met Kesha in a pizza place. I was eating with some new friends and I was telling them about an experience I had with ghosts as a kid. They were making fun of me because they didnt believe. All of a sudden Kesha turns around and gets up from a table next to us. She walks up and says, Hey. Sorry for eavesdropping, but you caught my attention because you have the prettiest hair Ive ever seen. Also I totally believe you! Ghosts are real!
2. I met Jeff Goldblum years ago, before a performance of a play he was in. We stood on the sidewalk and he talked to my friends and me for about 15 minutes and was so incredibly friendly and funny. A few weeks later I was walking down the sidewalk when I heard someone say my name it was Jeff Goldblum! I couldnt believe he remembered me. He gave me a hug and we chatted for another minute and then he went into his theater to get ready for a matinee. It was absolutely surreal.
3. My sophomore year of high school I met Ed Sheeran. It was before he was famous in the US, so after he played this super-tiny venue I went out back to chat with him. He was the most down-to-earth and just kind human being Ive ever met. We talked for around half an hour and he even recorded my voicemail message for me! Now every time you call me and I dont pick up, youre greeted by Ed Sheerans voice.
4. Was walking down the street in LA and, next thing I know, Ben freaking Affleck comes along and starts walking next to me eating a Subway sandwich. Casual.
Actual conversation between him and I:
Him: Whatcha up to?
Me: *trying to not freak out* Just finished taking a dance class.
Him: You need food after doing physical activity like that. *hands me the rest of his sandwich* *walks away*
Long story short, got mother-henned by Ben Affleck, and the sandwich wasnt bad.
5. I was on a family vacation in a ranch in Montana and it turns out Stephen Moyer was there also with two of his kids. We ended up playing softball together and he literally (Continued)
---
Continue reading on the next page!
We ended up playing softball together and he literally saved me from crashing into a tree with my horse. It sounds fake, but I promise you its not.
6. Before a middle school play, a handful of us went to go grab Taco Bell for the cast. A Baldwin brother asked what all the tacos were for, found out about our play, came to our school, paid $20, didnt ask for change, and posed for a photo afterwards. Being 11, I was clueless. I thought it was cool he paid $20, which was a lot of money to me.
7. Tracy Morgan comes into the supermarket I worked at and he is the nicest guy ever and we consider each other friends. He is always very talkative and he always asks me how school is going and gives me advice sometimes when he sees Im in a bad mood. He will always stop and take pictures. He and I once had a 30-minute conversation on how boys should respect me and it honestly was amazing. He is the nicest celebrity ever.
8. On my 16th birthday I was in Vegas. We were staying at Caesars Palace and I was walking around the lobby, tripped and face-planted. I look up and Elijah Wood was standing there. He offered to help me up I was a huge fangirl at the time, so I panicked and quickly got up and ran away.
9. My mom met Kim Kardashian in an airport a few years ago. Kim didnt know it, but my mom was on her way to her best friends funeral. When my mom approached her, Kim was incredibly kind and gracious, and actually signed her boarding pass and gave it to my mom as a gift for my sister. Im sure Kim doesnt remember that random encounter in an airport in Alberta, but her kindness to my mom won her fans in all of us for life.
10. Im a server at a caf in Southern California and have had the chance to meet a bunch of celebrities. Matthew Gray Gubler is hands down the best. He took a photo with me, then sent the restaurant an autographed photo a month later as a surprise!
11. I was working on a movie with Miley Cyrus and Liam Hemsworth called The Last Song. During a break, I went into the restroom, which was totally empty except for Miley, who was (Continued)
---
Continue reading on the next page!
who was sitting up on the wall of sinks, and her makeup artist, just chatting. I really had to go, so I just sheepishly apologized and said I would be quick, in case I was interrupting. As I was heading into the stall Miley said, Do you want me to turn the water on for you?? I get SO pee-shy. Here, Ill just turn it on for you. I chuckled and said, It was OK, I lived in sorority house with 30 other women, you learn to get over that quickly! But thanks! As I washed my hands, she divulged how she wished someone had been there to turn the water on for her at the Grammys when Mariah Carey was in the stall next her.
12. I once met Tom Felton while hiking, and although I was really nervous about asking for a picture, he was super sweet and let me pet his dog and apologized for having wet hands because he was giving water to his dog. Even called me lovely. Made my little Slytherin heart swoon.
13. Colin Firth opened the door for me, nodded, and wished me a good evening.
14. James Franco taught me how to pump gas. I had just gotten my license like a week prior and was really struggling at the gas station. I heard an oddly familiar voice ask if I needed any help. I turned around, and there he was.
15. A few years ago, I was flying home for my birthday. My girlfriend was living in New Zealand at the time and was flying back to celebrate with me, but she could only stay for less than two days. Well, my flight was delayed, and I immediately sat down and started crying. I tried to be discreet, but it was very obvious that I was balling. A beautiful girl (both in looks and soul) sat next to me, offered me a tissue, and asked me if I was going to be OK. She sat and talked with me for almost a full hour, listened to me gush about my girlfriend, about my grandmother, and we talked about being queer. It wasnt until about a year later that I saw a picture Cara Delevingne and lost it over the fact that the gorgeous and amazingly kind woman I talked to was Cara freaking Delevingne.
16. A few years ago I had the pleasure of meeting Jennifer Hudson. Well, actually I was hired to do a home inspection for her. I was really amazed at how (Continued)
---
Continue reading on the next page!
sweet and humble she was. Even though Id just started learning to play the ukulele, I asked her if she wouldnt mind singing if I played her a song. I was floored when she agreed to it. She was more than happy to humor me and was gracious enough to do a duet with me. Dang, to this day it still gives me goosebumps thinking about how extremely talented she is. I was completely gobsmacked at how amazing her voice really is when you hear it in person. Which pales in comparison to how incredibly nice she is.
17. Luke Wilson was a regular at my old Starbucks, so I would always have his iced coffee ready by the time he got to the register. During the holidays he said, Here, Kiana, this is for you, and hands me $20. I still have it framed and never told anyone, since I wouldve had to have split it with my other co-workers.
18. Before the Kim era, my sister and I ran into Kanye at a movie theatre. Though he was a bit hesitant to take pictures, he did oblige. We had a short conversation and after all was said and done (and he did compliment my shoes), we were on the guest list for his show the next night front row, it turned out.
19. Catelyn Stark (Michelle Fairley) and Jon Snow (Kit Harington) came into the bistro I worked at and Michelle complimented my tattoos; Kit proceeded to tell me all about his first trip to Canada. They ended up doing cartwheels in the little garden that we had there. (They had drank some wine.) So lovely that such big stars are so down-to-earth. It was such a pleasure meeting them.
20. Im an enormous Survivor fan (read: watched all 32 seasons multiple times) and actually ran into Jeff Probst at Starbucks. This was my first actual starstruck experience, but I went up and just said, Hey, Im a huge fan and before I could get any other gibberish out, he got out of the line and immediately started (Continued)
---
Continue reading on the next page!
asking me questions about what I thought about this season, previous castaways, past seasons, etc. We talked for over 20 minutes and HE asked if we could take a picture. Dream. Come. True.
21. I was a seat filler at the first-ever Guys Choice Awards. There was free food and drinks, but the seat fillers werent allowed to partake in any of it. Will Ferrell was randomly seated at the table I was at he was so nice! He chatted with us and showed me pictures of kids. He ended up getting the waiter to bring the whole table of seat fillers multiple shots of tequila. Andy Samberg even stopped by to take a shot with us as well!
22. Met Carlos Santana in a Las Vegas mall. My mom said, You probably hear this a lot but you look like Carlos Santana. He chuckled, then my mom began talking to his wife (aka Lenny Kravitzs drummer). She told us he was in fact Santana himself. He was super cool, gave our family of five free tickets to his show, let us hang out backstage, and even gave my brother (whos a guitar player himself) an iPod loaded with never-before-heard live music.
23. Long story short, I was very, very drunk at a very fancy party, and it was definitely time for me to go home. As I walked to the door to leave, I could feel myself starting to fall over. I was drunk, I was wearing 5-inch heels There was no stopping it. I didnt even try, kind of just let myself fall until someone caught me. I looked up, and it was Sebastian Stan. Sebastian Stan caught me in his arms. Like something out of a movie. He looked down and me and laughed and said, Having a good night? and I have no chill at all and responded with a super-suave line: I am now.
24. I used to work for Disney World, and part of my duties included what we called PAC; Parade Audience Control. Basically my job was to go out there, set up the safety barriers, watch for kids trying to stampede out in front of floats, and also to provide a bit of amusement for the people while they were waiting. There's also a position called 'alcove' which is where celebrities sit for a better view. I happened to be on alcove duty one day, and lo and behold, up comes Shakira. I had a brief moment of sheer fanboy before my training kicked in, and we spent a good 20 minutes just talking and chatting the same way I would have with any guest. She's a very down to earth and friendly person, and I'm really glad that I got to meet her, especially in the way I did.
25. Just a couple weeks ago I saw Mara Wilson perform at a comedy club in Queens, and she hung around the bar after with all the rest of us "regular folk." I went up to her and told her (Continued)
---
Continue reading on the next page!
I was fan and would she mind taking a photo? She smiled and said, "Yes, why not? I'm wearing make up for once." We laughed and took the photo and then she said she loved my skirt. I beamed and blurted, "Thanks, it was 5 bucks at H&M!" She told me that made it even better. It was just a lovely interaction all around--thanks, Mara!
26. Before a Middle School play, a handful of us went to go grab Taco Bell to bring for the cast. A Baldwin brother asked what all the tacos were for, found out about our play, came to our school, paid $20, didn't ask for change and posed for a photo afterwards. Being 11, I was clueless. I thought it was cool he paid $20 which was a lot of money to me.
27. Ed Sheeran was opening for Snow Patrol (this was way before he was headlining sold-out arena shows lol) so my friend and I decided to go to the venue even though we didn't have tickets. Long story short, we waited outside with a security guard for two hours and he ended up bringing Ed out to see the two of us (this man is still our hero for helping us out). Ed brought out a Lego figure that he put together on his tour bus and gave it to us because he was so grateful for our support. He then made sure we were getting back home safe and suggested we go eat at a Greek restaurant nearby. Couple of months later, we go to a small show of his and he remembered us! Love that guy.
28. Don Sweeney, former Boston Bruins player and coach, Stopped a photo line to help me get my infant and toddler back in their stroller, and he called me "Super mom."
---
Sources to individual storytellers linked in their username.
A malleable fact isn't a fact, it's an opinion.
So it feels like much of early education has been a big bag of opinions heeped onto generations prior.
No wonder those standardized tests were such a mess.
On the flip side of that thought, life, and science evolve, so facts do change.
Once you're out in the real world, so much has to be relearned and disproven.
Who can keep up?
It feels like we should be paid as participants in the school of life.
So let's do some relearning.
Redditor yepvaishz wanted to hear about the times we've learned some new things about some old things, so they asked:
"What was a fact taught to you in school that ended up being disproven during your lifetime?"
The amount of lies we were fed in school is too high to count.
So let's sift through memory lane and make some corrections.
RECOUNT!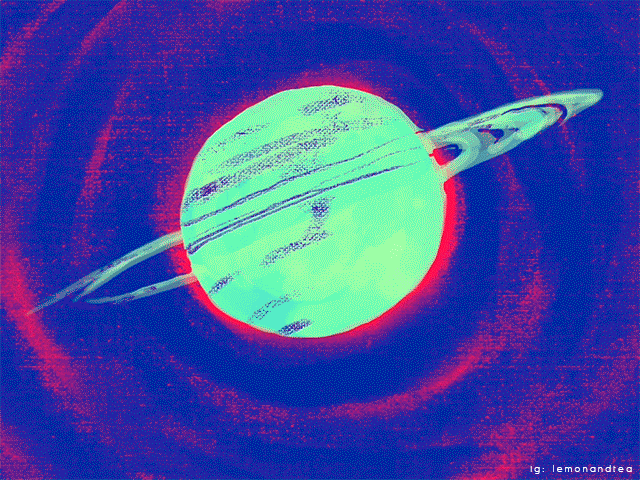 My Work Animation GIF by Andi
Giphy
"From an educational filmstrip: 'Saturn has four beautiful rings...' The Voyager photos of the thousands of rings had come in like a week before we watched this."
robaato72
Never say Never
"Germany would never reunite. The French would never allow it."
Powerful-Ad9392
"I'm German and I was 11 when it happened. We housed our East German part of the family for a couple of weeks when they came over to visit. My cousin was my age and had never been shopping (just wandering around a mall looking at things) and my uncle begged my dad to take him to a hardware store just to see what stuff was available."
"Just three months before the wall fell, my dad had been over to visit them, just by himself, saying it was too dangerous for us kids (and I imagine it would have been a hassle getting permission for the whole family). It was such a wonderful time. A peaceful revolution without a single gunshot."
"I'll never forget the moment when the people who had fled to the German embassy in Prague got told they were allowed to leave. That collective scream of joy and relief by 4000 people still makes me tear up every time I watch the video. https://youtu.be/Qh9EwNurawE"
best-in-two-galaxies
200 MPH
"Pompeii was buried slowly by falling ash. They pointed out that remnants of people were found, right in the middle of doing things, but didn't realise this contradicted the burying being slow. It's now thought that it was buried very quickly by pyroclastic flows - superheated gas travelling over 200mph."
ablativeyoyo
"It's also blew my mind to find out the 'bodies' you see at the site were the hollow spaces where a body once was, filled with plaster, and the hardened ash removed. As a kid I never thought about it I just saw shapes of bodies and thought 'that's a body.'"
Zanzoken814
Bye Kraken
"When I was a kid, the Giant Squid had never been captured or photographed, and some people talked about it like it was el chupacabra. My little brother always said he'd be the first person to get footage of one. Sadly, it has since become an ordinary animal that we know exists. RIP the Kraken."
EarthExile
"I've seen the preserved corpses at the Smithsonian. It's pretty fascinating to think no evidence existed until our lifetime."
UnihornWhale
Crack Away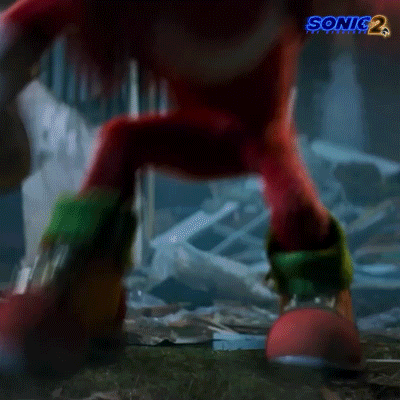 Sonic 2 Punch GIF by Sonic The Hedgehog
Giphy
"Cracking your knuckles causes arthritis."
panda388
"They just wanted us to stop."
Admiral_Minell
I've cracked for years and probably will for life.
My fingers are still slender.
Diet Lies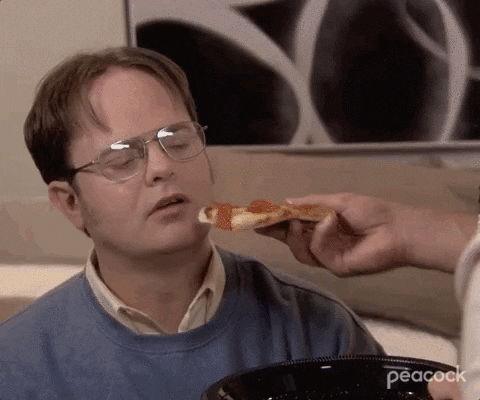 Season 7 Nbc GIF by The Office
Giphy
"Food pyramid."
OutrageousEvent
"Of all the facts that have since been disproven, this might be the worst. We have a generation of adults who are getting diabetes and fatty liver disease because of what these people said."
calumin
Bad Illustrations
"Your tongue has different areas for tasting different tastes:sweet on the tip, sour on the sides, bitter in the back, etc. I feel like this was some elaborate prank played on my generation. But I remember seeing this in my elementary school biology textbook. I don't even think it was disproven, like, they just stopped telling this lie. WTF."
"From what I have read, more like a game of telephone.Study results got slightly distorted, and then changed into a graph which didn't have meaningful numbers, which lead to an illustration, which got re-purposed. That an illustration got put into textbooks for years and years."
danneedsahobby
Exposure
"Blood is blue until exposed to oxygen."
mwjb86SFW
"This one triggers me. I had an old lady teaching my 6th grade science class that sent me to detention for arguing with her when she said the blood in your veins was blue but red in your arteries. To be fair, I argued with her on a lot of things she was wrong about, but this is the only one that resulted in detention."
"That's the only time I can remember my dad, a chemist, actually go to the school to confront a teacher for being wrong. Incidentally, she also counted off on a test because I said sound was one of the senses. She wanted hearing. I said you sense a taste, you sense a sight, you sense a smell, and you sense a touch, so why don't you sense a sound? That argument lasted several days, but she did give me my points back."
pacer_3iii
The Science of It All
"Neurons can never regenerate. This was from my then-one-year-old anatomy and physiology textbook, and my private, Catholic school actually took - and still takes - its science seriously; we never talked about creationism or the divine influence on our natural world, not to mention our solid AP Physics and AP Chemistry scores. It turns out that that the peripheral neuron system actually can regenerate; as of now, it doesn't seem that the central nervous system has much in the way of that capability."
Brunt-FCA-285
Jokes on Them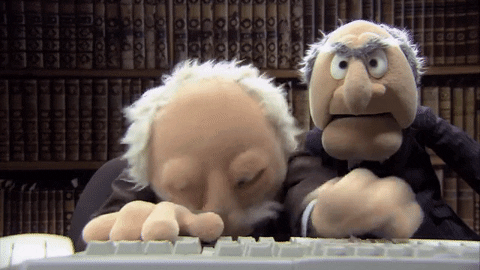 muppets computers GIF
Giphy
"Playing with computers is a waste of time and won't lead to a career. Said to me by a very old, and bitter teacher. 25 years in IT and counting."
zerbey
Who knew computers would take over the world?
They seemed just like big cumbersome machines at first.
Now they build and destroy lives and careers.
Though our definitions of "making it" vary, we can all agree that we would at least like to have enough disposable income to live comfortably and debt-free, while some dream of living more luxuriously.
For those who have already "made it" and live among the elite, it's incredible how clueless they can be about how the average person lives day-to-day.
Redditor Always_Wandering_ asked:
"What's the most out-of-touch thing a rich person has said to you?"
But First, Wine
"Long ago when I was a server in a Country Club."
"I was very new to properly opening wine bottles, as I was using my key to take off the foil and gashed the webbing on my hand badly."
"There was a husband and wife at the table. I put down the bottle and was about to leave when he said, 'Who told you to stop pouring?!'"
"I picked it up, poured the wine while dribbling blood all over the white tablecloth, and then went outside, had a smoke, and thought about my life."
- SleepyCountingSheep
Seriously, SO Funny
"He said, 'Isn't it funny we are the same age, but my dad bought me a condo and you have to work two jobs?'"
- BopbopHereWeGo
Living On a Whim
"I worked for a small company that was owned by two wealthy individuals. They were very kind and generous but completely out of touch."
"One day I was at my desk and my then-boss came to me and said he was leaving early for the day to go waterskiing because the weather was nice. It was early summer and the weather was no nicer than it had been the rest of the week."
"I inquired where they were going, thinking it was somewhere near where we were, and he said he was going to his friend's house in Florida. He'd just booked his private flight, around a three or three-and-a-half hour flight, lol (laughing out loud)."
"Then there was the time he left early to fly to his friend's house to go quail hunting…"
"The other owner, also wealthy, would jet around the world on a whim to go surfing. Like everywhere. During a conversation about what we were doing for the holidays one year, he said he rented a big house in Canada and hired a helicopter so he, his family, and friends could go heli-skiing. It was totally normal thing to him."
"On the other side, they would give great gifts like good wine, dinners, sometimes small trips, and stuff like that. They were very nice people and I sometimes miss working for them and seeing them, but they both basically semi-retired during the pandemic."
- GratefulGuitar2022
What Daydreams Are Made Of
"I was between jobs and a bunch of my friends told me that I should take the time to go travel the world."
"Like, just because someone doesn't have a job doesn't mean they can just up and travel the world (in fact, the opposite is more likely) but also, you motherf**kers thought the reason I wasn't traveling the world because I hadn't thought of it?"
- Annual-Intern5669
...Wow, Thanks
"He just offhand was like, 'Oh yeah, you can keep all of this since I'm moving out. I'll buy new stuff for my next place.'"
"Some dude I knew who was taking classes at a prestigious university in a very nice studio apartment, whose father had just flown in from Indonesia just to help him pack his clothes."
"I got a full mattress set that was about 3000 dollars, multiple leather rugs for carpeting, expensive looking paintings, way too much IKEA stuff, and a Dyson vacuum."
- Wallow_Whispen
Such a Small Price to Pay
"She said, 'I have no hair on my body! You should have your husband take you to get laser hair removal! It only cost me $10,000!'"
"…Maybe in my dreams."
"She was the Mayor's daughter, and I was catering her dog's birthday party."
- Open-Ad-189
The Reality Check Job
"Had some kid in his early 20s start working at the restaurant I was at. He was a total trust fund baby but his parents made him get a job or they would cut him off (Phone, car, apartment, school, credit card, everything)."
"We were talking about plans for the summer, I mentioned I was gonna take a weekend to head north and visit my mom, someone else was going camping, and another guy was taking a long weekend to help his brother move."
"Holy f**k. He goes, You guys have no idea what vacation means, do you? I'm taking my GF to Spain for two weeks and then spending a few days in Italy before we come back.'"
"He got really upset when I asked him where he was gonna work when he came back. Apparently, he didn't understand that taking three weeks vacation not even two months into a job isn't a thing, especially when part of that was during our busiest season of the year."
"Even better when we all looked at him and told him we couldn't even afford a week off, let alone in Spain."
"He didn't last long."
- subtxtcan
Reality Show Worthy
​"In college, I made most of my money cleaning and tutoring for rich families. Here are the highlights:"
"'It's so much more convenient to have a sauna in your house.'"
"'We ordered our wallpaper from Europe. It's the only way to go.'"
"'I just bought the empty lot next to ours so we won't have neighbors.'"
"And my personal favorite:"
"Rich person's kid: 'Gosh, I can't find any babysitting jobs. They've been taken by the one percent.'"
"Rich parent: 'Honey, you are the one percent.'"
- bombasticfox
Well, They DO Need Their Own Bedroom...
"They lived in Boston and we were talking about how small condos are there."
"They were lamenting that they had no space and, as a result, they had to buy another condo (this was Beacon Hill) because they ran out of space to store their Persian rugs."
- SsureBreC
Start Saving For That Honeymoon
"My boss's wife grew up wealthy and then married an "heir to the throne" for a multi-million dollar organization."
"She is meandering around our office bullpen one day and brings me into the conversation, 'How about you, where would you take your lady on a Honeymoon?'"
"Me: 'I dunno, go to the coast for a week and just enjoy the sun.'"
"She laughed out loud at me and said, 'Oh my god, no woman will ever marry you unless you're going to take her on a Hawaiian honeymoon.'"
"At the time I made 10 dollars an hour."
- Flailing_Aimlessly
The Math Ain't Mathin'
"I was working at a car dealership and saw the owner pull up in a $250k Porsche GT3. I told him how much I loved the car and dreamt of owning one someday."
"The owner looked at me confused and said, 'What do you mean? We sell them right here you know?'"
"It totally blew my mind that he didn't realize his employees couldn't afford the cars they were selling."
- tbh3900
The Disappearing Paycheck
​"I was talking to my manager about a mistake on a check."
"Me: 'This isn't even enough to cover my daughter's daycare for the month.'"
"Her: 'Well, what did you do with the money you were just paid?'"
"Ma'am. Food, rent, electricity, and car payments. Boom, check gone."
- Lv69
Illusion Broken
"I dated a rich guy who loved my authenticity, and he would pick me up in one of his dad's cool collector cars and take me to record stores. When I went to visit him, I showed up in my grandpa's old Ford f150 truck."
"He asked me why I drove around in that thing."
"I shrugged and said, 'Because I'm poor.'"
"And he said, 'No, you're not...'"
"It was like I ruined his whole hipster aesthetic and he realized I wasn't grunge."
- char-le-magne
Yeah, I'll Just Go Do That
"Me: 'Yeah, I love flying. I have a nice flight simulation setup at home. Wish I could do it for real.'"
"Owner of the company: 'Yeah, the real thing is so much better. You should buy a plane. I love taking mine out for trips.'"
"Me: 'You sign my checks.'"
- Jefo_Bezos
Forgotten Expenses
"My boss is an attorney. A client who was filling out her financial statement for a divorce realized that she had forgotten to include her student loans on the report. Laughing somewhat ruefully, she said, 'I can't believe I forgot to include that.'"
"And in a bright, sunny, voice, my boss laughed and said, 'I sometimes forget that I own a boat!'"
" The client and I quietly locked eyes with a shared understanding of how out of touch that was."
- headcase-and-a-half
Some of these examples are almost laughable, considering how far from reality these comments are for most people.
It's wild to think about how far away a luxurious life feels to the average person, and how equally far away that life feels to someone who has everything.
Naming a child with a unique name can be quite a challenge, but it is one that many people are willing to take on.
However, there are risks involved.
You don't want to come across as unoriginal, but you also don't want to burden the child with a lifetime of mockery and ridicule for a moniker that didn't seem silly at the time of the naming.
While some people succeed at this, others fail miserably and...well, poor child.

Curious to hear of epic name fail, Redditor Soy_nanami asked:

"What's the ugliest name you've ever come across?"
There's a theme going on here.
"My sister has classmates named Pigeon and Beans."
– Abug_sa_Yawa
"Wait, one was Pigeon and another was Beans, or one poor unfortunate soul was Pigeon And Beans?"
– rancidtuna

If The Names Fit
"my sister had classmates in the 5th grade that were Levi, Jean, Denim, and Blu. not so much ugly I guess. but their names together make a sentence. Blu Denim Levi Jeans."
– puppycatisselfish
"The twins. Fly and button."
– 111110001011

These don't roll off the tongue so easily.
Name Fit For A Villain
"My Great, Great Aunt DARTHULA. She hated the name so much she signed her marriage certificate as 'Thuley'. I had a helluva time tracking her down because of this 🤣"
– StevenGaryStout
"Darth ula was the dark Lord of the family, so powerful and so wise, she could even keep the ones she cared about, from Karens."
– ResistRacism

See Ya Later
"Adeusmano."
"I live in south America. This would be something like "Goodbyebro.'"
– Raigheb
Unfortunate Correlation
"Candida (as in Candida Doyle of Pulp). I'm sorry. What a name. Like the genital fungus?"
– samit2heck
"It's rather sad that these Latin-influenced names have these collocations now. It's a pretty cool name, and means 'white' or 'bright.'"
– curmudgeonpl

Getting into NSFW territory.
Oh Myyy
"A guy I know is called Nuttaporn. Nutty for short."
– pantheonofpolyphony
"Porn is very common in Thai names."
– grosselisse

"I've seen quite a few over years in a call centre but Kok Hung Lo was my all time favourite name."
– bigredmidget

Bordering On A Slur
"I served with a guy in the military whose surname is Fagg, you refer to everyone in the military by their surname. You can imagine how that went down."
– Weak-Tap-5831
"Oooh, the military. Last names were sometimes unfortunately hilarious. The two that come to mind immediately are Browneye ('Browneye aye!') and a girl whose last name was Guzzler or Guzzlar (in the Navy, the third enlisted rank's title was "Seaman", which everyone in my rate started out as)"
– Game_Changing_Pawn

They Got Around
"Slutt. Prounced slooth."
– Huge-Advantage7838
"How to make sure your kid gets bullied."
– heisl_
"You can't fix stupid."
– hyperion420
"People will pronounce that however they please."
– SappySoulTaker

Her Dad Was The Worst

"Went to school back in the 90s and 2000s with a girl named Ashely Head. It came to light one day back in jr. High that her dad's name was Richard 'Dick' Head and their number was listed in the phone book. The prank calls came so fast."
– gil_beard

A Little Jarring
"A friend's mum was called Kunti. Maybe it's not ugly but you definitely get a shock when you hear it the first few times."
– Teefdreams
"Kunti is a common name in India. It's not pronounced Cuhnty. The u is pronounced like the u in Uber."
– Ill-Inspector7980
It wasn't the ugliest name but a friend told me about a guy he knew whose name was Otis.
His surname was Payne.
While I personally think it's a cool name when read together, I'm sure he was subjected to lots of mockery.

So, if you read this Otis Payne, I feel for you for all the ribbing, or "Payne" you must've suffered through.
"Ohhh-dis Payne!"