Surprisingly Sexy: Things Guys Do That They Don't Realize Are A Turn-On
Reddit user finnjakefionnacake asked: 'What things do men do that are sexy that they don't realize are sexy?'
More often than not, when men try to do something "sexy" in an effort to impress a woman, it tends to backfire on them.
Perhaps it is the visible amount of effort behind what they're doing or the fact that they don't do it as well as the movie star they took inspiration from.
Either way, despite their best efforts, women tend to find this sort of behavior anything but sexy.
In fact, more often than not, men have a way of turning people on without them even realizing it.
As it's often the little things that can make someone blush, anything from opening a door or slicing into a ripe tomato.
Redditor finnjakefionnacake was eager to hear all the sexy things men do without their even realizing it, leading them to ask:

"What things do men do that are sexy that they don't realize are sexy?"
When They Don't Even Know Their Own Strength

"Was getting busy with a girl one time and her head was too close to the headboard, trying to save her a potential concussion, I moved backwards and grabbed her under her hips and pulled / lifted her about two feet down the bed towards me."
"The sound she made and the look she gave me is still in my head lol."
"Afterwards she brought it up and said it was incredibly sexy how I could just handle and move her around so easily with so little effort."- Mage2177

So, So, Hot...
"I once changed a radiator in my house and that, without doubt, got me more attention and flattery from the women in my life than anything else I've ever done."- Jasper-Packlemerton
It's The NOT Knowing...

"It's a trap fellas, just live in ignorant bliss."
"Once you realize something is sexy, you will become a self-conscious dork about it and it will no longer be sexy."- PMMeUrHopesNDreams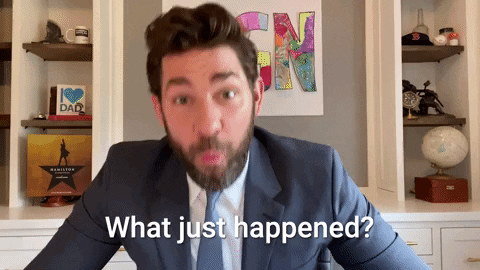 What Just Happened Wtf GIF by SomeGoodNews
Giphy
Magic Fingers

"My bf and I went to eat at this restaurant before we knew we had feelings for each other."
"While I would talk he would either laugh or smile and once while doing so he circled the rim of his glass with his finger."
"I later found out that he did it unconditionally but I short-circuited while he did it."- AsasLowkey
To Each Their Own...
"An ex of mine once got turned on when I told her I put a hand on the wall when I pee."
"I'm not sure I fully understand that one."- PaleAleDale
One Hand, One Heart...
"My wife has told me taking my shirt off with one hand is a thing."
"That kind of blew my mind."- trugrav
"One- handed steering wheel grip, reverse parking with their arm resting behind the passenger seat."- getupandstudy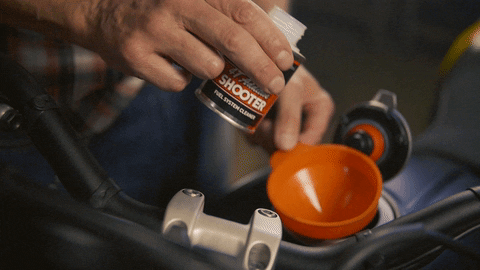 motor oil shot GIF
Giphy
Doing It For The Thrills... And Then Some...
"My girlfriend was locked out of her apartment and I picked her lock."
"I picked the hell out of that lock."- paulo39Atati
Hits The Spot...
"My heart does a little flip each time my significant other, ever so slightly puts his hand on my back when we're walking (to guide me), or if he's trying to squeeze by behind me."
" I don't know why that gets me fired up lol."- princess19977
Knowledge Is Power!
"Being booksmart."
"If I ask my boyfriend a history question and he randomly knows the answer to it or if I ask about a math problem and watching him figure it out is the hottest thing, like yea you divide those numbers baby."- maneaterlex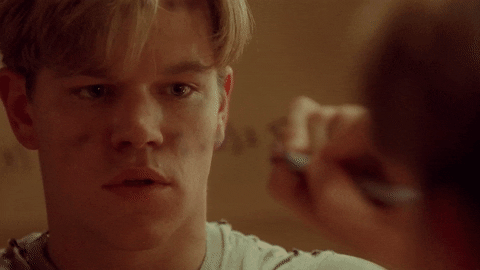 Matt Damon Math GIF by MIRAMAX
Giphy
Nice And Oily...

"An ex said it was hot watching me change her car's oil."- SafeAndSane04
Compassion Is Always The Answer
"Caring for helpless things."- Maleficent_Scale_296
Speed Can Be A Turn On...
"There was a study done in Japan to see what school-aged ladies saw as attractive in their male counterparts and 'running fast' was like number one or two for elementary and middle schoolers."- Embershot89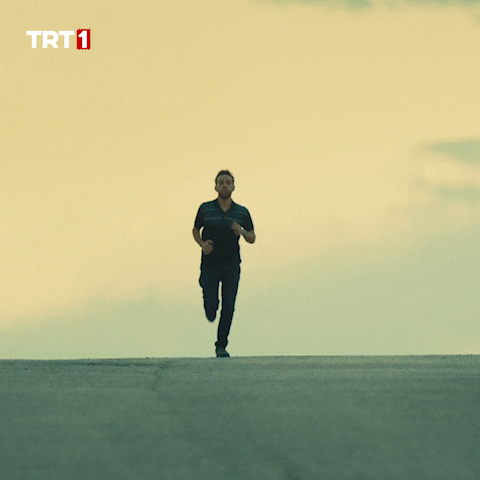 Run Fast Running Man GIF by TRT
Giphy
There's Someone Out There For Everyone
"I heard one million power in 'Rise of Kingdoms' gets you any girl you want."- Key_Vermicelli_3138
Strong And Efficient...
"Carrying as many folding chairs as you can at once."- KbossDPT2019
Most of the time, the sexiest things are also the most unexpected.
That being said, any good boyfriend knows that a wet t-shirt now and then can't hurt...
Reddit user No-Challenge-3305 asked: 'What's the stupidest double standard you ever heard from someone?'
A double standard is defined as:
"a code or policy that favors one group or person over another"
However not all double standards are formalized. Most of the double standards individuals face daily are based on customs, stereotypes, traditions or other less formal societal codes of conduct.
Double standards are inherently unfair to one or sometimes both parties.
They may exert control or compliance with gender or socioeconomic stereotypes on everyone or serve to repress one group while favoring the other. But they shouldn't be confused with all unequal rules.
The sign at the amusement park that says "you must be this tall to ride" is there for a very good reason.
Double standards fail to pass any logic test, with some being more ridiculous than others.
Reddit user No-Challenge-3305 asked:
"What's the stupidest double standard you ever heard from someone?"
My Time Vs. Your Time
"I had a production manager who would come in late and leave early most days and then make problems for anyone who needed a half day for anything."
~ TheGreatGrappaApe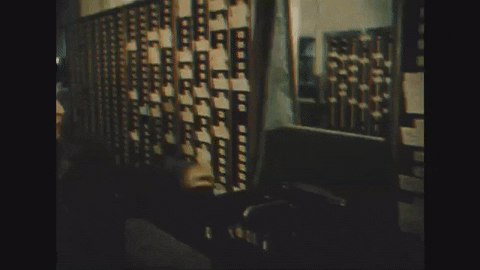 Giphy
"My first manager at my current job was a harda** about hours. Would basically say 'There's the door' if you asked to leave early or come in late, no matter how rare or needed the occurrence was."
"Always talked about how dedicated he was."
"Dude would roll in at 9:30 leave at 11:00 for lunch. Get back at 1:00 and go home at 3:00."
"He constantly talked about how he just LIVES at work... even though we were all there, and he had been seen at the golf course every day."
"One of the funniest moments was when our client was parked behind him, and needed my manager to move his truck to be able to leave, but said 'I'm not gonna ask him to move his truck, because I'm afraid he'll just leave'."
~ bcos4life
"Stealing" What He Gave Them?
"My uncle used to hire undocumented immigrants while complaining that illegal aliens were stealing people's jobs."
"He liked to hire them because they worked hard and were cheap."
~ ScrubIrrelevance
"So he himself was stealing other people's jobs because it's not like the illegal immigrants were able to make the decision to employ them instead of a US citizen or person with a visa."
~ CaptainObviousBear
Just For Me, Not For Thee
"'I want an open relationship to explore my sexuality, but I don't want you sleeping with anyone else'."
~ MamaPagan
"I didn't realize people actually said stuff like this until my most recent ex said it to me."
"I was baffled, to say the least."
~ Vetzero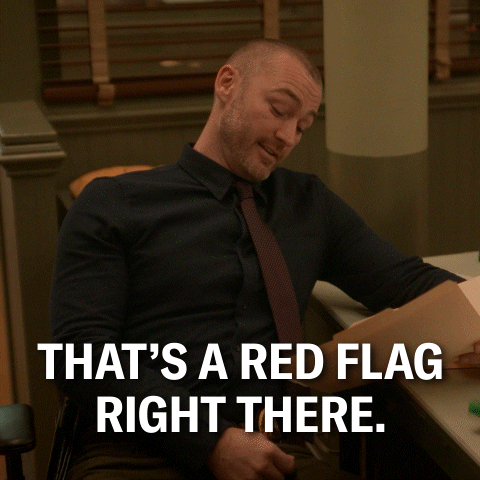 Giphy
They Are "Those People"
"My mom had a problem with welfare recipients until my sibling went on it."
"Then, back to nasty welfare recipients when they got off welfare."
~ Eringobraugh2021
"My cousin is on multiple government programs, and counts the seconds until her 3 separate child support payments come in... then sh*ts on 'Deadbeats' all the time."
"She even bragged about using her EBT to get tattoos."
~ bcos4life
Boys Will Be Boys
"My ex believed that teen girls who fall pregnant while still in school should be expelled and not allowed to finish school at all."
"Sounded like he thought they were contagious or something."
"After a heavy argument I said 'OK fine then boys must also be expelled', but no apparently it's not the same thing."
~ boekieblaker21
Piety Not In Practice
"My aunt calls me a sl*t for wearing short skirts."
"She doesn't know who the father of two of her three children is."
~ Perfect_Patience1109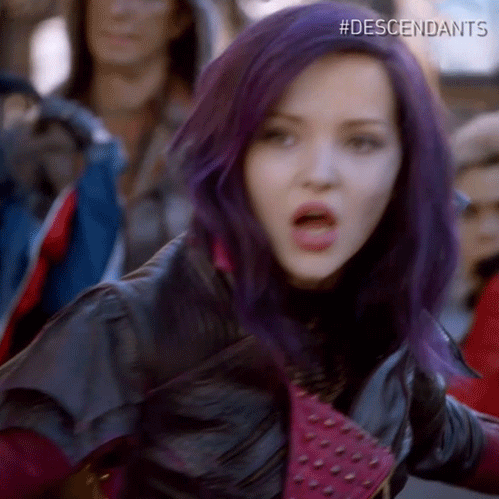 Giphy
"When I was young, a relative used to constantly call me a 'whore' and accuse me of being pregnant, when I had never even had a boyfriend."
"Meanwhile, she was sleeping with someone else's husband."
~ haloarh
"Isn't that usually the way?"
"The one calling people names and pointing fingers is probably the most guilty."
"Hypocrites."
~ NoThanksJustLooking1
It's Only An Entitlement If Someone Else Gets It
"My FIL served in Vietnam. When he came home, he used the G.I. Bill to get a free college degree (in social work)."
"He didn't like being a social worker, so he spent much of his adult life working as an appliance salesman, an electrical supply salesman, or (for significant chunks of time) was unemployed."
"He owned a house and raised two kids."
"When he retired, his sole source of income was Social Security."
"He never paid a dime for medical care because of his VA benefits."
"He sold his house (that he paid like $65k for in the 70's) for a healthy profit, moved to Nevada, and settled into a retirement community."
"If you ask him, he'd happily tell you that 'the problem with this country is all the people and their damned entitlements. I don't know why people don't just get a job'."
~ Redditor
Cheat Codes
"My friend's mom said Men cheating and women cheating are different because men only care about the physical and not the emotional."
"Come to find out, she was being cheated on by her current husband, and I am assuming this is how she coped."
~ Head-Roll6309
"The responses I got to being cheated on from coworkers were different. I was blamed by other people for not giving her what she needed so obviously she should go out and cheat to get those things."
"And I responded with 'Do you think the same about men cheating?'."
"'Of course not. Men cheat because they can't be trusted and will f'k anything they can. Women cheat because they are being mistreated by men and it's his fault she has to go out and do that'."
"Was a great comment to me, the panic attack filled person whose life was falling apart and entire world was destroyed by her cheating."
"I left that workplace pretty soon after those comments."
~ polorat12
TMI, Dude
"Dude I worked with felt I needed to know that he'd have to have a wife and a mistress because he didn't want someone who sucked his d*ck kissing the kids."
"And I was like 'have you considered maybe washing your d*ck better?'."
~ VinnyVincinny
"Really they can't reconcile respecting someone they have sex with."
~ Zer_0
Consent Is For Everyone
"'He can't refuse sex. He's the man. The woman always decides when and where we have sex. Everybody knows that'."
"In marriage counseling, my ex-wife (while we were still married). She was serious, too."
~ Azzizzi
"My ex-wife would get visibly angry when I wasn't in the mood but she was."
"More than once I'd ask her like 'you know how messed up it would be if these roles were reversed, right? If I got mad at you for not being in the mood?'."
"And her response was just 'well, you're a guy'."
~ AutoDefenestrator273
"Ugh, it sucks that you went through that, and I'm sorry. The idea that men want sex all the time no matter what is so damaging."
"Everyone is allowed to not want sex, and I wish people would stop acting entitled to other people's bodies."
"Even when people aren't reacting with anger if a male partner turns down sex, this myth still causes real damage in relationships. I know both men and women who've expressed fears that they're broken or their relationship is somehow dying if the woman has a higher libido or even if the male partner turns down sex once."
"It's awful and I really wish people would stop buying into this idea."

~ VinnyVinnieVee
And Now For Something A Little Lighter...
After these serious topics, let's end on a lighter note.
Unless you're a cat.
Feline Fatitude
"I call my cat chubby all the time but as soon as someone else does it, I get so offended."
~ Green_Bench7560
"I also call my cat fat. He is not. I asked the vet."
"But I'd be super offended if he developed the ability to talk in English and then called me fat."
~ Dmahf0806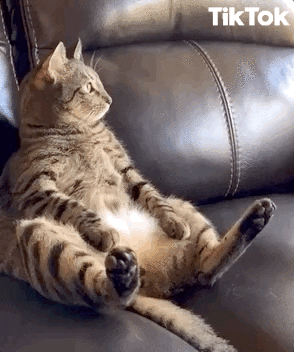 Giphy
"Growing up, we had a cat who was a grand lady but she was kind of a chonk. Pleasingly chonky."
"We took her to the vet for a regular checkup and got a different than usual vet, who came in and said, 'Whoa, well let's look at this little porker!'."
"My parents and I all got mad instantly. We were allowed to joke about her weight. No one else was."
"That's the rule. Also 'porker' sounds so rude."
~ SageThistle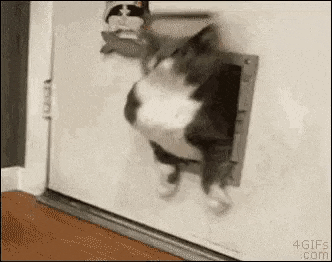 Giphy
Double standards are all around us.
Which ones do you find particularly foolish?
When picking a career, it's a good idea to talk to people who have been in the professions you're considering for quite some time.
My parents wanted me to become a doctor, but I was ambivalent to the idea.
My discussions with veteran doctors convinced me there was no way I wanted to go into medicine.
So what are some other not so great jobs?
Reddit user NocturnalMemeLord asked:
"What are the ...worst professions to have?"
Thanks, Ron
"The worst job to have is being a teacher and the worst company to work for is the Florida Department of Education."
~ Phycopathic
"My poor wife trying to battle school admin for an ounce of support. Such a stressful place to live."
~ Firebird117
Ring, Ring
"Call center employee."
"I only did the job for a couple places and for a mercifully short time, but oh my holy God that gig is soul-crushing."
~ gogojack
"I worked in a call center for Cox Communications. All the upselling, pressure from supervisors, demand on stats, it made me depressed."
"I worked there 2 and half years and it was not until I left I realized majority of my time there I was depressed. I just did not care hardly about life."
"I'm much better now, much happier. I kept journals from that time, and I've reread them. I would not recognize myself from that person then."
~ UnusualLight0
Com On
"I won't name the company I worked for (it rhymes with Bomcast), but call center was the most draining experience ever."
"Limited tools to help very (and justifiably) angry customers, coworkers that mess up then pass the problem to you, and AI tools testing job performance that feel BEYOND rigged against you."
~ Antiumbra
"I worked for Comcast in their retention call center. Most depressing job I've ever had."
"Getting cursed at every single day and they expected us to hit sales. My friend from there has a call recorded of a dude telling her to kill herself."
"Every change they made to the TV packages was sh*tty for the customer and I knew it'd just be months of getting yelled at for the same thing."
"Nothing like the God awful phone tree to really prime people up getting pissed before they finally manage to talk to a live person."
~ DomoInMySoup
Beaten By the Beat
"I am a journalist. My son just got his first job at the convenience store around the corner."
"He makes more than I do. I love my work but don't go into journalism for the money."
"Yeah, I definitely don't make enough for the therapy all those courtroom photos have put me in, for sure."
"My publication (print) is a small one, in a small town."
"That means when tragedy strikes and I have to cover it, it is, very often, someone I know."
~ LizardPossum
Live at Five
"Came to say local TV News Producer/Reporter. Low pay, high stress and toxic work environments."
~ zhitsngigglez
"Which is a real shame since local news was always so important but is now disappearing in many places, and that tends to have many negative consequences at the city/municipal/community level."
"Local news acts as something of a public service at the community level, educating and shining lights on important issues facing communities while seeking to provide the information necessary for citizens to solve those problems (or making informed votes for people who can/will solve them)."
"Unfortunately, local news rarely has the audience or reach to pay for itself, then they get gobbled up by larger regional/national chains, start focusing less on local issues and more on pushing provincial/state or national narratives of the big chain, then dismantled and shuttered as cost-saving measures by the struggling national chain."
~ Infamous-Mixture-605
*cough*
"Shisha/ hookah lounge worker."
"Late hours, usually minimum wage and you might as well smoke 20 packs of cigarettes a day because you have to start up the hookah for your customers and constantly be around fumes."
"You're basically burning up your lungs for barely a living."
~ homehermitaliv
Helping Those Who Don't Want Help
"Therapist in a skilled nursing facility."
"Pressure to give therapy to residents who don't want it or need it; pressure to bill 90% of your day with NO excuses; no paid holidays; no over time, no raises unless you change jobs starting over with 1 week vacation/year."
"And of course giving customer service to people who are sick/not feeling their best."
~ Help_I_am_a_bug
"My wife is a therapist. She has done therapy in treatment centers a lot and dealt with a lot of people who didn't want to be there but were court ordered."
"Given therapy to people who are there sometimes because it is that or prison."
"Talk about people who don't want to do therapy. And it was for a non profit, so wages were low."
"Also she was on a team that worked only with chronically homeless people at a different time."
"It was hard but very important work. She would often go to places most people are afraid of."
"But now she runs her own private practice. She still has a tendency to take on too many clients that take a large toll on her, she refuses to take 'boring' clients, but she is much happier."
~ VulfSki
Have You Tried Turning It Off
"Never do general tech support, 100% of the clientele are old people who don't know how to use computers and basically get scammed into signing up for your tech support services."
"Legally it's not a scam because they make the customer sign all these waivers to protect the company from getting in trouble for scamming them."
~ Redditor
Now We're Cooking
"Chef."
"Life is unfortunately as bad as the rumors says."
"Nothing lives long in that world."
~ ThePinkyArmy
"And it seems to suck on every level from frying burgers in a bar to three Michelin stars, there is no cushy position at all."
~ OldMork
Like a Puzzle
"Working for my self installing tile. The worst career. Glad I am retired from that profession."
~ Lucky4you21
"My father installed floors for a living and would occasionally install ceramic tile. The pay, as well as the standards, varied widely throughout the country."
"Arizona was probably the worst, he made less than half what he made in the northeast (New York and Pennsylvania)."
"I worked with him a lot during my childhood and as young adult, but I never wanted to do it as a career."
"The work is just too physically demanding and every day was a new adventure in stress as you encountered inevitable problems and challenges on the job."
~ HeartyDogStew
At Risk
"Any kind of residential facility for 'at risk kids'."
"It's like being a teacher, but 3/4 of your group is that kid and you don't have a lesson plan, and you're with them all day, and you get paid less."
"Only upside is my facility was quasi-military, and the first few weeks is like a boot camp, and if you establish yourself right away as someone not to be messed with and maintain it, your days are a bit easier."
~ endless-reproachment
Fresh Air Doesn't Pay the Bills
"Forestry technician is an awful career path."
"You are required a post secondary education, and you get paid about as much as a McDonalds worker often to risk your life and safety in deep bush.
"However, you do get to drive quads and shoot guns on the clock."
~ osamabeenpoopin
"Hiking around the forest is damn fun though."
"Running into cougars and moose, taking your lunch on a mountaintop...
"I miss it. I made way more sitting at a desk but I was bored to oblivion."
"I have permanent scars and about a dozen pairs of trashed jeans from those damned jackstraw piles."
"Still, I'd rather be ripped up by downed trees and stalked by cougars all day than sit at a computer for the rest of my life."
~ Competitive-Air-6531
Not a Rx for Happiness
"Pharmacy tech. Lunch breaks were just approved due to a mass exodus during Covid. We didn't use to get them in retail. We still don't on my night shift."
"Every single second of my 12 hr shift was on my feet, never sitting down, never looking at my phone, never taking a break, never getting a lunch. Doctors yelling, nurses yelling, patients dieing and having to carefully use a needle and drugs to spike a bag."
"We couldn't wear any makeup or have nails done (IV pharmacy). Constant turnover. For $20/hr."
"I got denied asking for a vacation I put in for 3 months prior because they couldn't find anyone to cover me and told me to find it myself."

"Pharmacy techs and pharmacists are severely underpaid nowadays for the stress that they endure. And many are quitting."
"It was hard as heck to get a job as a pharmacy tech in the 2000s—you had to network! That's why so many retail pharmacies are cutting hours and closing."
"Getting berated by customers because their insurance companies suck (not the customers fault though!), worrying about being held at gun point because that has happened to me in retail, and not trying to accidentally kill someone with the wrong dose."
"There are many people who have zero college experience or an associates/bachelors degree that make more than pharmacists!"
"Meanwhile pharmacists have $100k student loan debt for a doctorate degree barely making $100k in some places for a DOCTORATE degree. Insane to me!"
~ vanillaroseeee
Well, Actually...
"The guy that pumped my septic. That looked like a sh*tty job."
~ Ok_Accountant1529
"That's what I thought about septic installers too but then I had mine redone and I actually think that installing (not pumping) systems would be a good gig."
~ H34thcliff
"I live in an area where most people are on septic and have dealt with a lot of these guys."
"I can tell you to a man, they own the vac truck, make you see the before and after, and then fix your sh*t. Always good honest guys."
"Also, I think they make a pretty decent living."
~ Badfish1060
Well, you read it here.
Septic installation and pumping is the profession of choice.
What do you think?
When I started college, I had every intention of cooking all my meals. It became very apparent very quickly that I simply didn't have the time to accomplish this, and I became the Takeout Queen.
I ordered food constantly. Between getting a monthly "allowance" from my dad (intended to go towards groceries), finding coupons taped to my apartment door everyday, and essentially being "allowed" to tip less than handsomely since I was a college student, I was able to afford this.
When I graduated and moved into my own place, things changed. I was too old to not tip properly, I didn't get any supplementary money from my family, and I had more expenses, such as rent. Still, I continued to order food, and it became my main expense.
My friends tell me the way I order food is only meant for "rich people." I have to skimp on everything else in order to have enough saved to support this. It's definitely true, but I don't think this habit will ever change.
I'm not the only one that does "rich people stuff." Redditors do lots of things that is classified that way, despite not being rich, and they are ready to share their stories.
It all started when Redditor Abbas_Noorani 16 asked:
"What is some rich sh*t you do even though you are not rich?"
Ravenous
"Food. I buy what I want and I try new stuff. I like cooking."
– 34i79s
"Grocery shopping without concern for budget is what made me realize I had made it back in the day. Good times."
"Now I have hard budgets again and it truly sucks. You question every damn decision and convince yourself to do without or downgrade to the lowest priced quality."
– txmail
"On the same boat. The other day I looked at expensive butter that I used to stock up on without even thinking twice and sighed."
– cat101786
Monthly
"Forget to cancel my free trial."
– Adept_Insurance5550
"Damn. Thanks for the reminder."
– -Bk7
"I'm still a member of AOL."
– __SpeedRacer__
Too Hot
"I leave the fridge door open when getting the butter out even though my dad said it would cost billions and send us to the streets."
– frank-sarno
"I leave the front door open when I pop out to grab my mail. Took me years of living on my own to realize the AC bill doesn't shoot up by hundreds of dollars if I do that."
– MelodramaticQuarter
Necessities
"Buy the good toilet paper."
– FrankGehryNuman
"Absolutely!"
"Good toilet paper. Can't stand cheapo toilet paper, you give yourself a surprise when your finger goes through the paper when wiping your chuff. Don't get me started on that stuff they used to have in hospitals! It was awful - sandpaper that didn't soak up but rather moved stuff 🤐"
– helensmelon
Clean And Sweep
"I have a maid that comes weekly. I've found that my sanity is worth the cost."
– Eringobraugh2021
"Weekly? Oo la la!"
– a**ypantz72
Comfort Matters
"My thermostat stays at the temperature setting of what is most comfortable to me and nothing will change that."
– Cyb3rTruk
"Lol this really outlined how different climates can be. My thought was "Yeah, I'm going to be as cozy and warm as I want and not freeze in the comfort of my own home.""
– McCoyIsFun
Double
"Some days I have two sandwiches at lunch. I smile as I watch all my fellow proletariat eating their single sandwich."
– ShambolicPaul
"Brotip: Cut your sandwich an infinite number of times and rearrange the pieces into two full sandwiches. Don't give your money away to Big Sandwich!"
– NotInherentAfterAll
Sparkling
"Paying for car cleaning."
– angydevil
"Justified, tho my dad would kill me."
– Abbas_Noorani
The Big Cheese
"I sometimes buy name brand cheese instead of the store brand."
– NeuroguyNC
"Tillamook or nothing for me! I'll buy store brand beans and paper towels and other stuff. But not for my cheese!"
– VariegatedThumb
Replenish
"We have a garage fridge that is full of all different kinds of beverages."
– SixStinkyFingers
"It's not the fridge itself, it's keeping it stocked!"
– 4x32Studio
A House Is A Home
"I own a house...."
– 1d0m1n4t3
"Oh damn rich people sh*t."
– Abbas_Noorani
"We shouldn't be able to joke about owning a modest home being rich people sh*t. Anyone who works full time should be able to afford a home."
– 1d0m1n4t3
Write Better
"I buy the gel comfort pens. Makes me feel I'm a higher class when writing at work. Smooth crisp consistent ink."
– UltraCoolPimpDaddy
"I have gotten into arguments over people stealing my G2 .07."
– savvyspoon2
Me Too!
"I buy small trash bags for the bathroom trash bins. My whole family uses grocery bags, but I don't like how they always rip at the bottom."
– Deleted User
It's Required!
"No Margarine in my house, Butter Only, and lots of it. My arteries think I'm rich."
– weisblattsnut
Unused
"I have HBO but I don't watch it."
– MillionToOneShotDoc
"I have Netflix, Prime, Hulu, and Disney Plus. Don't watch any of it. Watch YouTube all the time and I'm too stupid to get Premium."
– AngryDerf
Now, that's the definition of having money to burn!
Of course, I wouldn't know. I need to save money for my food!
Generally, when people talk about marriage, they get excited about the big wedding day and the honeymoon thereafter.
People don't always talk about what happens in the marriage after the "honeymoon phase" wears off, and they certainly don't talk about the other long-term realities of marrying someone for life.
Pondering this, Redditor Ok_Reality-77 asked:
"What did you realize after getting married?"
It's Not All Romantic
"Marriage isn't just about the person you want to have fun with. It's also about the person you want to spend $10,000 on a new furnace with, or go to a funeral with, or get a flat tire with."
"Your spouse should make your way in life easier, especially during the hard times."
- aggressivelysingle
Wedding Invitation Drama
"I don't get upset if I don't make the cut for someone else's wedding, that s**t is expensive."
- coconutmama77
"I had one wedding where I got pretty ticked off about not being invited, to be honest."
"One of the bridesmaids at my wedding got married a few years after we did. She was out in Baltimore, and we are UK-based, but she wanted my wife as her bridesmaid too, so we of course flew over. We were the only ones not local."
"In the rehearsal the day before, one of the groomsmen wasn't there, so I stood in for him."
"Then later that night, I was told that the wedding was a small affair and that only my wife was invited to the ceremony. I would be only an evening guest. They just neglected to mention that on the invite."
"It caused massive ripples among the guests because there was no reason for snubbing me like that."
"I really liked the groom and he was in bits trying to deal with the psycho fit his bride was throwing about everything, so I ended up just doing as told so as not to cause an issue for him on his day."
"Years later, she asked my wife on a video call if we wanted to come visit them sometime soon, and her husband said to her, 'You're kidding, right? You know he doesn't like you after the wedding s**t, right?'"
"She was shocked to learn that I thought she was an a**hole, lol (laughing out loud)."
- Wind_Yer_Neck_In
The Wrong Partner
​"Bad marriage does way more harm than being alone."
- rosiebunnies
"When I left my first husband for being an irredeemable a**hat, I truly thought I'd sworn off marriage forever. But here I am, 14 years into my second marriage, and I couldn't be more thankful that I was wrong about marriage being a bad thing."
- -comfypants
"I've had my own bad relationships. Then I started to look at my parents' unhealthy relationship but then saw that my brother actually has a really good one, and that helped put things into perspective. Some people should be together, and others should not."
- Lancefree
The Value of Disagreements
"That true partnership means conflict is inevitable but productive."
"Part of me knew we'd disagree, but I took some time to know the best way to work through it. It's not being a doormat and it's not being right every time."
- d20sapphire
The Importance of Alone Time
"How much I NEED alone time..."
- blacksweater
"We live in a house larger than we need. So we each have hobby areas and our own bathroom in addition to general s**t we don't do together. Our friends think it's weird, but we are strong as f**k, and their relationships didn't survive the pandemic."
- GoldenBarracudas
Secret Personalities
"People can be really, REALLY good at hiding who they truly are."
"People keep telling me I must have missed signs. I think they just haven't encountered people that can change on a dime like my ex-husband."
- InstantElla
Increased Income
"How much easier it is to afford things as a joint couple with two incomes."
- Ornery-Cattle1051
"To me, this is one of the few downsides to being single. I like my single life but do not like my single income."
- SnoopsMan
Constant Forgiveness
"Marriage is a constant exercise in forgiveness."
"Be sure you love them, like for real."
"Luckily for me, I do."
- pussinbootskitty
Marrying the Family
"They say you marry their family. You absolutely do."
"One day I was a girlfriend, and the next I was holding my husband's grandmother's hand while she died. I was dragged into family fights the likes of which I'd never seen. I've been loved and weaponized and defended like I could never fathom."
"I laughed at people saying they married the whole family. I was so wrong."
- IHeartChipSammiches
"You put this into words so beautifully. I never would have imagined how much I love his family as my own, even though they bug the crap out of me sometimes, lol (laughing out loud)."
- chipmunk_butt
Communication is Key
"That good communication is vital to a relationship."
"The ability to have a calm, rational conversation over any topic is something to strive for. The trust that the two of you can talk about anything in a safe environment is key. The ability to be honest and open with each other."
"Communication, y'all. It works."
- agharta-astra
Ditch the Highway
"You spent X amount of years doing things your way. So has your new spouse. Just because it's not your way doesn't mean it's wrong."
"It's okay to compromise, but it's also okay to realize that some things may come down to My Way, Their Way, and Our Way."
"My husband and I learned a lot from each other but 15 years later, we have never, NEVER compromised on how to fold laundry so we just each do our own. I don't mind doing his, but I'll fold it my way. He'll easily wash and dry mine, but he folds his way. It's nice that the laundry is done, but then I had to refold everything."
"For those wondering, I fold shirts in a tri-fold rectangle and he does some weird square thing. Incompatible in our dresser drawers."
- Scucer
Hands and Height
"I have to add (this may sound bizarre) that if one of you is left-handed and the other is right-handed, you will most certainly run into some problems."
"It seems ridiculous, but where you place things that you need multiple times on a daily basis comes down to space and which hand you use (e.g., dish soap, hand soap, etc. Basically anything on a counter in a kitchen or a bathroom)."
"This also applies to height differences. Sometimes we really, literally have to find the in-between, or accept that one or the other will be doing it for themselves and it's not insulting. It's just really for the best sanity of us both."
- HGLiveEdge
Cherish the Time
"I must say, for me, it would be Time. Time moves SOOOOO very slow, and SOOOOOOOOOOOOO very fast."
"I married my wife yesterday."
"We closed on our first house yesterday."
"We had our boys YESTERDAY."
"I finished our basement with my own two hands (and my best friends' hands) yesterday."
"We sold our first home yesterday."
"My father passed away YESTERDAY."
"My boys started high school and middle school yesterday."
"I just made an @ss of myself tonight and needed to apologize to my wife! (This actually was tonight.)"
"Seriously, everything feels like yesterday, but it is moving by so quickly. I'm just trying to hold on, thankfully, she's here with me."
- pencerules
Marriage Plus Kids
"Everyone was wrong, marriage changed nothing."
"But children... Children change everything."
- korinth86
"100% agree. We lived together before we got married. Absolutely nothing in our relationship changed. But kids. Oh lord, that changes everything."
- StannVeal
Medically Responsible
"It changes who can kick whom out of the hospital room. And that was why I got married."
"My husband got married for the feel's and the frilly stuff. I got married so he/we inherit each other's stuff and get the final say on end-of-life stuff (it was a rough couple of years, I lost a lot of family in a short span)."
"Can all that be done separately from marriage? YEP. Is it viewed as seriously? Nope. Can it be done as easily and in one fell swoop? Nope."
"(This, more than the feelings, to me, is why people should be able to marry whom they choose, regardless of gender.)"
- sageautumn
Right in the Feels
"I like saying, 'My wife…' even more than I thought I would."
"We've each been married before, and we were together for 7 years before we got around to getting married (we knew where it was going very early). I didn't think it would feel like that big of a deal to say, but… I love my wife, and the experience of referring to her is enough to make me smile."
- BetweenCoffeeNSleep
While there were some tough realities mixed into this list, most of the experiences shared here were heartwarming.
Marriage might be diminished by some to be just a piece of paper, but for those who take the symbolism seriously, there is some real happiness in store for them.