Surprising Things Teachers Did That Somehow Didn't Get Them Fired
Reddit user stockstandardly asked: 'What DIDNT your teacher get fired for?'
There are certain things that are bound to get you fired in just about every profession.
Being nasty to colleagues and clients/customers, misusing company money, and first and foremost, not showing up to work.
When it comes to teachers, however, there are even more rules that others might not think of that are guaranteed grounds for dismissal.
Or so we think.
As some teachers manage to get away with shocking, if not downright apalling behavior and still manage to stay in the classroom, and out of the rubber room.
Redditor stockstandardly was curious to hear some of the most outrageous things ever done by teachers who managed to hold on to their jobs, leading them to ask :
"What DIDNT your teacher get fired for?"
You Thought There Was Only One...
"Y4 teacher put gaffer tape over the mouth of talkative students."
"Regularly."
"History Teacher invited me (16yo) over for beers and smokes."- stockstandardly
It Is Possible To Be TOO Close...
"Y5-7 gym teacher showered with us (the boys) because apparently there was chewing gum in the drain in the teacher's shower." - Runkepapir
Nobody Knew, Or Nobody Did Anything?
"I knew of two girls in my grade (age 16-17) that had inappropriate relationships with two separate teachers."
"Nobody was punished because nobody knew."
"Which makes me think this kind of thing probably happens all the time."- Green0livesAndHam
No Harm, No Foul?

"We had this little old lady for our all-male music class(16 years old) and she loved us and we all loved her."
"When we left the class she would slap our bottoms and we'd joke around trying to not get hit and dodging it and just goof off."
"We knew it was absurd and inappropriate and so did she but we all thought it was hilarious."
"I was always worried someone would narc or another teacher would see it and say something."
"She was the best. Hilarious woman and a good teacher."- SkinkaLei
How Much Proof Do They Need?
"Purposely slamming a student's hand with the door."
"Hard."
"Happened a year after I graduated hs but there's video footage of it out there somewhere."- lecstasy
Schools Should Be A Safe Haven...
"Telling the whole class to beat me up after school and defending them when I defended myself."- QuiescisMagna
'Spare The Rod And Spoil The Child"?... ABSOLUTELY NOT!
"I remember when I was in elementary school and my sister as well."
"My sister would always come home complaining of her bottom hurting and having trouble sitting."
"Back in school days during the 80s, they would give wooden paddle licks to kids for misbehaving, etc."
"My mother confronted my sister one day for all the complaining."
"She made my sister pull her pants down and saw multiple bruises on her bottom."
"My sister confessed that her teacher was giving paddles to her for however many multiplication problems she missed on her tests."
"Apparently, she was getting licks quite frequently."

"The next morning, when dropping us off at school, my mother was infuriated and stormed into the office and gave them a piece of her mind."
"Showed them the bruises on my sisters bottom."
"My mom fought hard to get the teacher fired, but they never did."
"The only thing they did was move my sister to another room, and the teacher stopped paddling kids."
"My sister never told my mom she got licks."
"I never did either.'

'Because you were scared of getting in trouble at home."
"Because getting licks at school meant you got in trouble at school."
"You didn't want your parents to find out."
"Can you imagine what would happen to the teacher in today's world?"- Safe-Block-7993
TEMPORARY LEAVE?!?!
"8th grade science teacher was asked if putting hair in dry ice as an experiment would create a reaction."
"Teacher said 'let's see'."
"And proceeds to grab scissors, walk to said student, and cut off a two inch chunk of hair, close to her face, halfway down her waist length hair."
"You could hear a pen drop as he wordlessly walks over and tosses the chunk of hair into the box of dry ice."
"No reaction but he was put on temporary leave a week later."- InternalDreadIncomin
Learning By Anything But Example
"11th grade, teacher was clearly not heard by even a single student to say during a bomb threat that she hopes they blow the whole place up."
"This is after her husband got fired for knocking up a student."
"Not a single person heard her loudly proclaim she wanted the school to go boom, so she wasn't fired."
"Lol."
"Loved by all is an understatement."
"Another teacher 9th grade year wasn't fired for backing my friend into a corner and looming over her with his hand on the wall above her head."
"F*ck you, Mr Hanks."- GreenOnionCrusader
Far too many students feel unsafe at school for a variety of reasons.
Their teachers should never, EVER, be one of them.
And one bad teacher has the ability to ruin it for all the extraordinary teachers out there.
Reddit user drop_user_table asked: 'What is a home maintenance task most homeowners are probably not doing but should?'
One of the possible wonders of adulthood is home ownership. But homes come with so many things that can break.
And the last thing you want is a nonfunctioning furnace when temperatures dip below zero or no water when you're covered in dirt and grime.
That's what routine maintenance is for—to make sure things work when you need them.
Reddit user drop_user_table asked:
"What is a home maintenance task most homeowners are probably not doing but should?"
Dryer Vents
"You know the exhaust from your dryer that vents outside."
"Pull the vent off, take a dry vac and vacuum the lint out of there."
"You'll be surprised."
~ wm313
"Cuts down on dryer fires."
"There are a shocking number of dryer fires!"
~ AgedAccountant
There are TikTok and YouTube channels of just people cleaning dryer vents and dryer hoses.
Carbon Monoxide Detector
"Not sure I'd call it 'maintenance' but installing a carbon monoxide detector is a good idea."
"You can get ones that just sit on a shelf somewhere."
~ jayhitter
"A $20 carbon monoxide detector saved my life. We put them in when we moved in, the previous owners didn't have any."
"A year later it went off, hot water tank malfunctioned and dumped gas into the basement. The firefighters confirmed the levels in the house would have killed us."
"It's surprising how quick the gas can get through your house. A family of 6 lived there before us."
~ _northernlights
Smoke detectors have become common in homes, but carbon monoxide awareness isn't quite there yet.
Baseboards
"I worked with a lady who once told me (when I asked if she had plans for the weekend), 'Well, it is the first of the month, so it is time to wash the baseboards'."
"In my house, they only get washed if something spills in them, we are painting, or we are getting ready to sell the house."
~ TroubledWaterBridge
Washing baseboards monthly might be excessive, but you should dust, mop or vacuum them when you do the rest of the room to keep dust and allergens down.
Water Valve
"Turn the main valve for your water off and on once or twice a year."
"If you do not, eventually it will corrode and stick and when you have a major leak you will not be able to shut the water off."
~ spider0804
"Only do this with hardware stores open in the event it actually is defective and in need of replacement because consequences."
~ stuffedbipolarbear
Locate your main water shut-off BEFORE you need it in an emergency situation. This can be especially useful during cold weather since in-home plumbing can freeze.
Roof Vents
"Caulking around your roof vents every 3-5 years. That stuff deteriorates and it WILL leak."
"I can't count the number of homes I've seen with interior water damage as a result of deteriorated sealant around the roof vents."
~ mrclean18
How to create a watertight seal around a vent pipe.
Gutter Clogs
" Cleaning the gutters."
~ CheezeMaGeeze69
"My husband goes up with a leaf blower and blows them all out. So much easier, but much, much messier."
~ Discopants13
Leaf blowers make the job quick and easy.
Working Fire Extinguisher
"Having FIRE EXTINGUISHERS on hand and turning them upside down to prevent settling."
~ CochinealPink
"Minimum once a year. My company does fire extinguisher inspections."
"An annual inspection for a fire extinguisher is turning it upside down for a few seconds and then removing the hose and checking for obstructions/debris."
~ SgtGo
Routine inspections of your fire extinguisher will ensure it works when you need it.
Dishwasher Filter
"Clean out the filters/traps in your dishwasher."
~ comfortableydumb
"This is one I truly didn't know. First time homeowner and didn't know about that until about 3 years into owning the house."
"Apparently the previous owner didn't know anything about it so that first cleaning was a doozy."
~ Deltas111213
Cleaning your dishwasher improves efficiency.
Hot Water On Tap
" Drain hot water tank and check anode rods if you've got an electric unit."
~ 0net
"We replaced a rod a couple of years ago. That thing was scary looking!"
"The couple we bought our house from apparently did no routine maintenance, so we've had to do almost everything listed in this post."
~ evileen99
Replacing a water heater anode rod extends the life of the tank.
There are a lot of things to add to the to-do list here.
Is there anything else you'd add?
Keep reading...
Show less
One the strangest and most perplexing things about being a human is the fact that we can only experience what's going on inside our own bodies and minds. Sure, we can ask someone questions, we can listen to their accounts, and technology is increasingly closing the gap, but there's still nothing like a fully immersive experience.
For this reason, it can be easy for us to think that we're the only one having trouble with something, like the only adult who can never seem to keep their laundry pile caught up, but on the reverse side, it can also mean missing something that's abnormal.
It's, quite frankly, shocking how many people live with some kind of physical abnormality while assuming that it's normal.
Fascinated, Redditor amistakewasmadehere asked:
"What did you think was normal about your body until someone pointed out that it wasn't?"
A Double Uvula
"I have a double uvula. That little hangy thing in the back of your throat... Mine looks like a ballsack."
"I thought that's just what they looked like, because how often do you look in people's throats? I remember seeing cartoons as a kid where they'd zoom in on a character's mouth when they were screaming or something... And I just thought the artists were lazy, drawing a simple droopy line. But no, that's what most people's look like."
"When I was in my 20s, I went to the doctor for something unrelated, and she checked my throat and just said, 'Huh, you have a double uvula. Neat!'"
" I went home and told my roommates and they all had to look in my mouth. I thought they would think the doctor was the weirdo but they were all shocked..."
"I'll never forget one saying, 'You've got balls in your throat!'"
- xx2983xx
A Popping Jaw
"My jaw pops whenever I open my mouth. I thought it was normal for your jaw to just "unhinge" because how else could you open your mouth wide? Turns out, nope."
- PikaBooSquirrel
The Wrong Number of Organs
"The first year of menstruating, I had intensely painful periods and severe constipation. The periods would last two weeks, with two weeks in between each one."
"Everyone told me things would calm down and even out."
"Then one night, at a friend's sleepover, I was in so much pain that I was sobbing on the bathroom floor. My parents rushed me to the hospital."
"Everything I was describing, pain-wise, made it sound like I was in labor. But I was 14 and still very much a virgin."
"After a week of tests and painkillers, they finally figured out the issue; I then had surgery to open up my second uterus and cervix, which had been sealed shut by a membrane."
"I had been having periods for a year and had built up like 2 liters worth of old blood in my sealed second uterus. So once that was drained out and I was put on major antibiotics, I got to go home and tell all my friends that I had two uteruses."
" I was also born with one kidney. Not sure if that's related, but I sure am a mess down there, lol (laughing out loud)."
- SM0KINGS
Heart Flutters and Palpitations
"I used the phrase, 'You know when your heart does that fluttery sensation and it's like you can feel it beating for a few seconds?'"
" Apparently not everyone does know that; in fact, most don't and my colleagues looked at me like I'd lost my mind."
- The_Sown_Rose
" Mine does this. I've mentioned it to my doctor but it didn't show up on a heart tracing (I wore one for 24 hours)… Some days, it will happen multiple times, and then nothing for a month or two. It's really odd."
- Gremingtonspa
Shark-Like Teeth
"That I had eight wisdom teeth grow into the extra space in the back of my jaw (two for each side, top and bottom) that all grew in just fine after 20... Only to find out on my last trip to the dentist that I have eight more growing in sideways..."
" The normal amount of wisdom teeth is four. Not 16."
- Rathewitch
"Some of the women in my family grow a third set of teeth in their 30s. My great aunt had a nearly perfect set, only one came in crooked, but my mum's sister had hers come in next to her adult teeth, so she has two rows in some places, like a shark."
"My mum got a couple extra, but they were pulled, and I haven't gotten any yet, though I got to keep all my wisdom teeth and they didn't."
- foxtongue
Transferable Eyesight
"I've got 'alternating exo,' the eye doctor called it. I can choose which eye I can see out of and can switch as I please, and whichever eye is not picked 'turns off,' and I don't see out of it since I chose the other eye."
"Since I've been able to do it all my life, both of my eyes can operate alone, so if I lose one, it won't be as bad adjusting. Pretty nice actually but the 'exo' makes me hate selfies cuz whichever eye isn't picked drifts outward, which is noticeable to me at least."
- Nez_bit
Precordial Catch Syndrome
"You know when you're breathing like normal, and suddenly when you inhale you get this sharp pain in one side of your chest, at the ribs behind your pectoral muscle? And every time you try to inhale further it comes back, then goes away entirely after a few minutes?"
"Yeah, that's called Precordial Catch Syndrome."
"Doctors don't know exactly what causes it, but the running theory is that a nerve near your ribs occasionally gets pinched when you inhale and it takes a few moments for your body to dampen the signal from that nerve. It's very common, and does not indicate any underlying or dangerous medical issues."
- ScrembledEggs
Literally a Large Head
" I have a big head. I've never once found a hat that fits. Not even a toque."
- Grant_Ham999
"So, when I joined the army they didn't have a hat big enough for me. I was the only person out of 60 of us without a hat. Drill sergeants I had never met would run from across fields to yell at me for walking outside without my hat."
"When I explained that they didn't have a hat big enough for me... they cracked up and called me Charlie Brown. It took two weeks of that before a hat arrived big enough for me."
- mighty1u2
The Tensor Tympani Muscles
"I can activate my Tensor Tympani Muscles (they make that roaring in your ears when you yawn) at will."
" For some reason, they also activate when I feel a sudden pain, even when there's no sound or noise involved."
- ShinyIrishNarwhal
"Wait, this isn't normal?"
- Pratius
Secret Asthma
" I thought I was bad at running because my throat would seize up and get painful whenever I ran for more than a minute. I mentioned this to my doctor when I was 30. Turns out I have asthma."
- PachinkoBiloba
Dermatographia
"Dermatographia. I have really sensitive skin with an overactive histamine response. When I'm gently scratched with a blunt object, I get a hive in the shape of the scratch. I can write my name in hives on my forearm."
- BriCMSN
Temperature-Inspired Itchiness
" I get itchy as soon as I get overheated. Like an all-over body itch. There's no rash that pops up, I just get very, very itchy."
- f**kf**k9001
Unexplained Abnormality
"I once took part in a study as a paid participant. The doctors used ultrasound probes to examine the blood vessels on my face."
"They commented on how strange my face's blood vessels were, they struggled and puzzled a little while examining my face."
"Then they handed me more cash and asked whether I would be willing to donate my body after I died to a medical study."
" (They were polite and respectful throughout the whole process, just seemed excited?)"
- breakdancing-edgily
Restless Leg Syndrome
"I constantly have to flex my muscles. Not in the douchey 'check me out, ladies' kind of way, but in a more frustrating, 'I need to move this muscle in the next three seconds or I will feel like I am being tortured' kind of way."
"I'm constantly rotating my shoulders, flexing shoulder blades, neck, arms, wrists, ankles, legs, wherever. It makes it hard to sit still or sleep."
"I only seriously noticed when I slept with my first partner, who was very confused as to why I wouldn't stop twisting and flexing for at least two hours before falling asleep. I just figured everyone got that feeling."
"Being under a weighted blanket or feeling my arm or leg fall asleep, both feel like utter torture and will make me scream and writhe about. I would love to know what the h**l this is and how I deal with it, because so far, I have no clue."
- DeviousFox
" It sounds like restless leg syndrome (which can affect your whole body, and not just your legs). Have your iron levels, specifically your ferritin levels checked. RLS is torture, but there are treatments!"
- SenseiKrystal
In Need of Glasses
"I thought I had great vision until I tried glasses and found that everything was so much sharper and more vivid! Apparently, my left eye has a vision defect, but my right eye learned to compensate so I never realized!"
- LLAA00
It's amazing what we can go decades living with, even when it technically is not the norm. In many of these cases, there are even treatments or tools to improve them!
This just goes to show how important it is to ask questions if you have a concern, and if one doctor is not willing to properly discuss it with you, perhaps try talking to another one.
Most restaurant menus have caught up with the times to offer plenty of options to patrons with various dietary restrictions.
Vegan dishes tend to be a top priority, with gluten-free options being a close second.
Thanks to these options, groups of family and friends can dine together and not be limited by restaurant choices.
But when there's a sudden break in routine on the next outing, it can be jarring when the vegan in your group suddenly orders prime rib or a juicy burger that is not a plant-based patty.
What the whaaat?

Curious to hear from those who did a dietary 180 after routinely nourishing themselves with food grown from the earth's soil, Capital_Brain2676 asked:

"Vegans that started eating meat again, what happened?"
Some people were told what's good for them.
Point Made
"I know someone who was a vegetarian for 13 years simply because someone told them they couldn't do it. I guess he figured 13 years was enough to prove a point and went back to eating meat after."
– ottersandgoats
"I feel like 2-3 years would be enough though??"
– WebBorn2622

On A Dare
"I knew a girl in college who did that. She was dared in middle school to become a vegetarian and... she just stuck with it. More power to them."
– ComplexWest8790

Some people were left with no choice but to ditch veganism.
Thanks, Mickey Ds

"Got cancer. Ate whatever my body would take without throwing up and that just happened to be chicken nuggets."
– BratS94

When Choices Are Limited
"Homeless and pregnant = eat what I was given."
– anon
"I've always wondered this actually. If a homeless vegan eats what they're given. I've given homeless people subs in the past because of veggies, protein, and carbs (all necessary things) and wondered if they would eat it if they're vegan. I'm sorry you've been on that road. I hope things are better for you now."
– Saltwater_Heart

The Saying Goes
"There is a reason for the saying 'beggars can't be choosers,' you give what you can/have and you can't always accommodate the person you are giving it to, don't think too hard about it. Also, hope OP is doing better."
– Reikotsu

Certain medical conditions prevented these Redditors from sticking to their restrictive diets.
Cooking For Two
"I still eat mostly vegetarian food and have done all my life. However my husband was diagnosed with ulcerative colitis and coeliac which means that a high fibre/lower iron diet is not an option and a lot of the substitutes aren't gluten free. More often than not when he has meat I'll leave it or have the veggie equivalent but there are just not enough hours in the day to make 2 separate lasagnes and sauce etc."
– Chanel-Chic

Troublesome Ailment

"As someone who has UC, that's very cool of you to cook a more UC friendly diet. I dated a woman for 6 months who was a pescatarian. Every time I cooked, it was something we both liked and could eat. Every time she cooked, she focused on what she wanted and it didn't seem to matter whether I could eat it or not. She was nuero divergent and had it in her head that veggies = good regardless of what it did to my insides. For anyone who doesn't know, UC is inflammation due to my immune system attacking the lining of my colon. So it's inflamed (unless you're in remission, which a fair amount of people aren't). Large amounts of fiber makes the food sit there longer and get more packed, which hurts like all hell being tight up against inflamed tissue. And certain ones create gas of an unimaginable magnitude and strength."
"Anyway, a fair amount of the time, I had to order delivery or takeout because otherwise, I would have been farting or sh*tt ing my brains out overnight. So I appreciate what you've done like you wouldn't believe."
– Wishilikedhugs
Bye Bye Veggies
"My gastroparesis diet led me off my vegan diet as well. I can't handle legumes, leafy greens, and most vegetables. Hard to be a healthy vegan without any of those."
– Jefauver

When Vegan Ingredients Turn On You
"Yup. Crohn's Disease ended my 17 year vegetarian stretch. I'm in remission now and don't eat red meat but I am sensitive to several vegan friendly ingredients like garlic, onions, cauliflower family and now I can avoid them without starving."
–friscodayone
Cooking For A Full House

"Back when COVID had everyone in lockedown, myself and my roommate's family would take turns cooking dinner and it was fine. Then my roommate went on the NOOM diet, her daughter was diagnosed with GERD and couldn't have anything acidic, and her husband was diagnosed with celiac. Oh, and another family member disliked potatoes. I finally had to bow out. It was way too much of a pain in the @ss to cook a meal that met all of those restrictions."
– panda388

Sometimes, you just gotta have meat.
Costco Chicken
"Not my story, but a good friend of mine was vegetarian, very nearly vegan for over 10 years. One day she was in Costco and walked past the rotisserie chickens. Without thinking she put it in her cart. When she got home she stood over the sink and ate it with her bare hands. She had no idea what came over her. Her telling me this story is still one of the funniest things I've ever heard. She is still very plant forward in her eating, but she won't hesitate to order a burger or a steak when she wants it now."
– NotAlwaysGifs

Ravenous
"I went on a weekend backpacking trip with a girl who had been religiously vegan for a few years. It was a pretty physically intense trip, and the last day heading back was in pouring rain the whole way, so by the time we got back to our car, we were absolutely exhausted, filthy, and starving."
"There was only one restaurant anywhere nearby, one of those highway diners. We get there and I notice she's got this kind of crazy look in her eyes. I ask if she's okay, and she just says 'I need a steak.' I laugh, but she goes ' I'm serious. I can't help it. I need a big greasy piece of meat right now or I'm going to die.""
"Sure enough, she orders the biggest steak on the menu, and wolfs it down in minutes, and the crazed look goes away. After that, she went right back to being vegan like nothing had happened. The look in her eyes was a little scary to be honest."
– AxelShoes

Unless it's a matter of life or death, there's no way I can survive being a vegan.
I don't have a strong enough will power to avoid eating meat.
So if that day ever comes when I'm forced to make a major change in my diet that won't include red meat and you're around me all the time, apologies in advance for my perpetual state of being hangry.

When getting together for dinner with friends, there isn't a more convenient, economical, or (hopefully) fun way to do it than having a potluck.
That way, one person isn't responsible for cooking everything, not to mention cleaning all the dishes afterward.
And everyone can contribute something they love, be it handmade or store-bought.
Of course, the ongoing risk with potluck meals is that one dish proves to be much less popular than others, possibly even going completely untouched all night. Perhaps the only thing worse than a dish going completely untouched is only one person touching it and then warning others to avoid it.
Redditor aquamarinetangerines was eager to hear about the most disgusting dishes people have ever seen or tasted at a potluck, leading them to ask :

"What's the grossest thing you've ever seen someone bring to a potluck?"
Disgusting AND Lazy...
"Has a guy bring in his 'specialty corn'."
"It was legit canned corn in a crockpot with spices."
"Thing is, he tells us 'ya, my wife took it to her pot luck on Tuesday, they didn't eat it so I saved it on low in the crockpot and brought it here'."
"It was Friday."
"Corn was brown."
"Nobody ate it."
"He kept eating it saying it was so good."
"The following Monday his new name at work was Corn Cob Rob."- ComparisonHonest
"She opened a can of tiny shrimp and poured it out, liquid and all, on top of a block of cream cheese."
"That was it. I guess we were supposed to eat it with crackers."- cherrybounce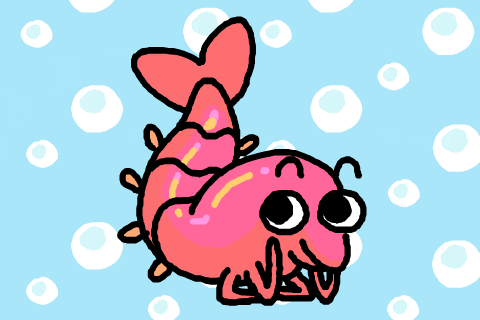 Happy Fun GIF by Chopt Creative Salad Co.
Giphy
Check The Dates...
"My grandmother-in-law."
"Everything she brings."
"The first time was stale cake in a bowl of syrup(?)."
"It was both cake and soup, while also being neither."
"She has meat in her deep freezer older than some of her grandchildren."
"She's a depression-era cook, so expiration dates don't apply to medicine, cupboards, or freezers."
"Once she tried to give my daughter (2yo at the time), cough medicine that expire 9 years before she was even born."- dirtandstarsinmyeyes
"We had a potluck today and someone brought some Doritos."
"People started eating them and complaining that they tasted like dirt."
"We looked at the bag and it had a promo for 'Mockingjay part 1'."
"The chips expired in 2014!"
"This was a mixed department pot luck and we haven't found the person that brought the 9 year old chips."- Chicken_Scented_Fart
Beef In Place Of Walnuts? Makes Perfect Sense...
"Someone made brownies with ground meat in them to a church potluck."
"My vegetarian friend discovered this when she bit into one."
"She was more confused and horrified about their existence than she was upset about eating meat-."
"It was the concept of this abomination itself that was disturbing and baffling."
"I thought she had to be wrong."
"'You haven't had ground beef in years, you don't know what it tastes like anymore, it's probably something else'."
"I tried them."
"It was beef."
"I was disgusted and really, really, really confused."
"Years later, I found out that apparently this was a thing."
"Someone came up with this-- putting beef in brownies-- as a substitute for walnuts for people with nut allergies."
"While this explains it a little, in theory, I'm still confused about why someone would assume that people who can't eat walnuts would prefer to eat ground beef brownies over just regular nut-free brownies."
"My sister reminded me that she was also there for this and she had tried the brownies first, and that they were actually the reason she stopped wanting to come to church."
"'I started doubting the entire establishment', she says."- Unfey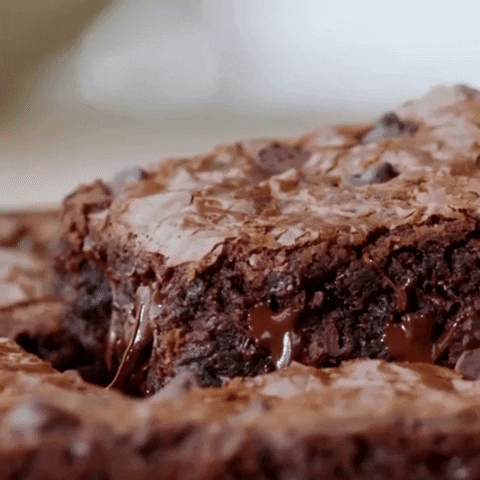 Hungry Pizza GIF by Papa Johns
Giphy
Honest Mistake? Or Adventurous Experiment?

"Someone brought Deviled eggs and instead of sprinkling paprika on them they used cinnamon."- TinyWifeKiki
Veering From The Recipe Doesn't Always Pay Off...

"'Homemade fried chicken'."
"Which translated to 'chicken that I covered in pancake batter and breadcrumbs and dropped into a frypan until the outside looked cooked'."
"It wasn't even seasoned."- Tying_pyrope
Not Everyone Likes Things Spicy...

"An apple pie, but they didn't have apple pie spices, like clove, cinnamon, or nutmeg, and said they used taco seasoning by accident and expected people to eat it."

"I, a dumb b*tch who likes to torture themselves tried it, and promptly tossed it into the trash when they looked away."- jirohen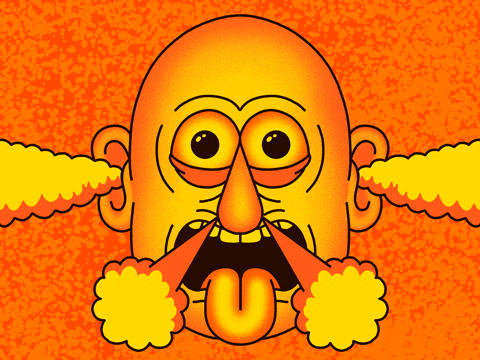 Hot GIF by GIPHY Studios 2018
Giphy
At A Restaurant No Less!
"A Korean-American coworker brought homemade kimchi, but she admittedly didn't know how to make it and just 'winged it'."
"It was fermented wrong and was covered in mold, which she didn't seem to understand was bad."
"The vegetables were basically half liquified and it smelled like dumpster juice."
"The thing is...half of the chefs at work had learned to make kimchi correctly and safely since various different kimchis used to be on the menu before she was hired."
"So we all instantly knew it was wrong and unsafe, but no one wanted to tell her."- No_Pear_2326
Cross Contamination...

"At my previous job, I had a coworker that would frequently cook food because it was his 'passion' and he would bring it in to share with everyone."
"On a few occasions, someone would get ill after, but infrequently enough that people wrote it off as a coincidence."
"This coworker goes out on PTO and asks another coworker to feed his 12 cats while he is gone/scoop the litter boxes."
"Unfortunately, it was discovered the coworker was cooking/serving us food in the same pans he was also sometimes using as litter boxes for his bushel of cats."
"When confronted, he stated he thought this was fine because he washed them after."
"We never ate his food again."- Kitten_spawn
Surprise Ingredients Rarely Pay Off...

"Casserole with a side of roaches."
"Not even kidding."
"They crawled out of the bag she brought her dish in."
"I stopped participating in potlucks after that."- CanUFeelItMrKrabs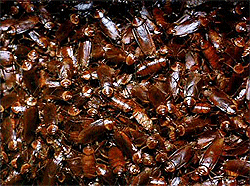 new york cockroach GIF
Giphy
Yesterday's Delicacies/Today's Atrocities...

"Grandma's Jello salad, made with cottage cheese and celery."- GoatEatingTroll
No two people share the same taste in food, hence why we shouldn't always be hurt or offended if our contribution to a potluck doesn't prove popular.
There's also nothing wrong with choosing to pop by a supermarket instead of preparing something yourself.
As a store-bought lasagna will always go over better than homemade kimchi covered with mold or ground beef brownies...