Super Sleuthers Reveal The Creepiest Declassified Documents Available To The Public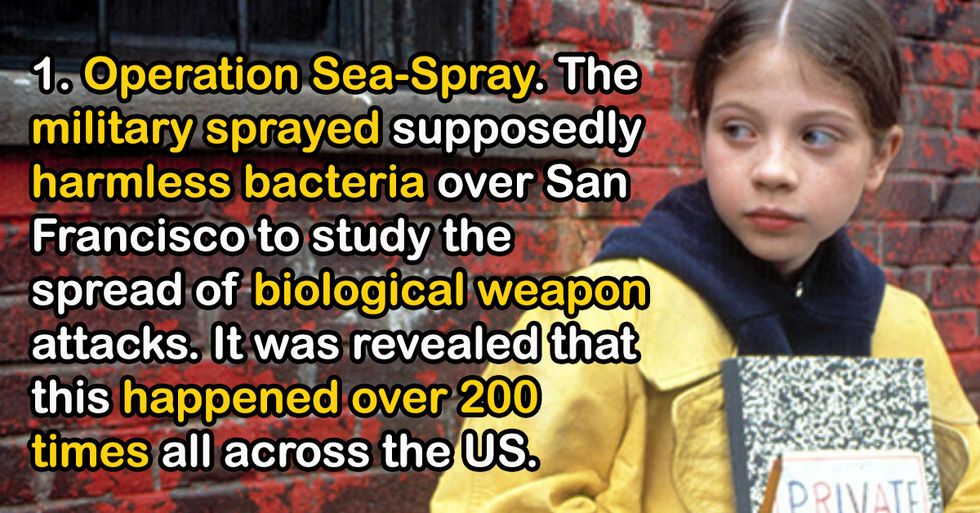 Super Sleuthers Reveal The Creepiest Declassified Documents Available To The Public
[rebelmouse-image 18360665 is_animated_gif=
dam=1 expand=1]

THE TRUTH IS OUT THERE! We know it is. We just have to find it. Governments all over the world hide as much information from it's citizens as they can. The truth about aliens, wars, criminals, and even plague vaccines are kept away safely from the eyes of the public. But eventually truth has a way of setting itself free. Eventually information is no longer dire and it can be released for the consumption of the people.

Redditor _Imakillaholic wondered what secrets could be revealed by asking [Serious] What are some of the creepiest declassified documents made available to the public? Some of this you may want to know and some... you'll wish you could unsee.

THAT'S TOUGH TO HEAR.

Military intelligence officer K. Barton Osborne reports that he witnessed the following use of torture:

The use of the insertion of the 6-inch dowel into the canal of one of my detainee's ears.
THE AIR IS POISON.
[rebelmouse-image 18360668 is_animated_gif=
dam=1 expand=1]

Operation Sea-Spray. The military sprayed supposedly harmless bacteria over San Francisco to study the spread of biological weapon attacks. It was revealed that this happened over 200 times all across the US.
YOU MUST STAY IN LINE...
[rebelmouse-image 18360669 is_animated_gif=
dam=1 expand=1]

Sweden had a compulsory sterilization program running from 1935-1979. It was state-sanctioned and given without consent, sometimes without the people knowing they were being sterilized.

The three main reasons for these sterilizations were:

1) Health concerns for the mother. 2) Eugenic (not wanting to pass on mental illnesses or any form of handicap). 3) Social (antisocial people, criminals, drunks etc.). In other words anyone who didn't conform properly and was considered unfit to raise children.
IT ALL LEADS BACK TO THE TOP!
[rebelmouse-image 18351365 is_animated_gif=
dam=1 expand=1]

Not really classified, but very creepy

The Business Plot of 1933: the wealthiest businessmen of America, like the names you see on banks and buildings in America today, allegedly formed a plot to overthrow President FDR and install a military leader in his place. Their choice was a U.S. Marine General named Smedley Butler, as he was a decorated leader of the highest rank. Butler, a loyal patriot, played along until they were seriously about to attempt to collapse the U.S. economy by holding the financial stability of the country hostage. He rolled on them and testified to Congress about the planned coup. No one was prosecuted. General Smedley Butler may be the reason the world does not (officially) have a society like The United Corporations of Rockefeller, Morgan and Chase.

Source: had an activist U.S. Gov't professor
IT'S ALWAYS THE CIA...
[rebelmouse-image 18980087 is_animated_gif=
dam=1 expand=1]

Not exactly creepy, but Operation PBSUCCESS , the CIA backed Coup in Guatemala at the behest of the United Fruit Company and US State Department. The official CIA history of the operation is truly one of the most messed up things I've ever read. It was also the blue print for the Bay of Pigs and other CIA interventions around the world.
NOW I'LL NEVER SLEEP AGAIN..
[rebelmouse-image 18980089 is_animated_gif=
dam=1 expand=1]

Jeffrey Dahmer's full confession - a couple of hundred pages of pure madness. Dahmer became pretty close to his interrogating detectives (Dennis Murphy and Patrick Kennedy), and provided a lot of detail to them. A lot of it in a pretty candid, off hand manner. It's incredibly hard to find Dahmer's confession online without it being behind a paywall, but it is in the public domain, so I've provided link to the pdf downloads. The first 63 pages are mainly forms and letters, the real meat of the confession starts afterwards.
EVERYBODY HAS A THEORY!
[rebelmouse-image 18980090 is_animated_gif=
dam=1 expand=1]

The CIA was working on a heart attack gun back in the 1960-70's. It started off as a conspiracy theory but gained enough momentum nationwide that it forced the US Government's's hand and they finally admitted the theory was "mostly accurate".

Short version, they never had a fully functional heart attack gun, but they did have a"nearly working prototype." The idea was that it would have a very small projectile that would be laced with a chemical that would induce a heart attack and leave a hole smaller than one left behind by a syringe. While they never had a fully working version, they did have a prototype but abandoned the project once they more or less had to admit the conspiracy was mostly true.

I find this to be among the creepiest/scariest things declassified by the government simply because of the consequences of them admitting to having been working on such a weapon. For one, it shows that the US government was very serious, at least at one point in time, about being able to take someone out with it being easily traced back to them. Whether they would have used this on private US citizens or on foreign agents is debatable, but they easily COULD have used it to silence people who were pushing to further advance Civil Rights or people who generally spoke out against the government in general. Its also scary because it makes you stop and think how many conspiracy theories are correct or at least scarily close to being correct.

Disclaimer: I am not a conspiracy theorist. I do find them interesting and tend to read up about them but have never bought into very many of them. I mostly just find them interesting.
THEY'RE OUT THERE!
[rebelmouse-image 18349518 is_animated_gif=
dam=1 expand=1]

Not so much creepy but rather pretty freaking cool in a 50's sci-fi b-movie kind of way:

Project 1794 - top secret program with the U.S. Air Force working with a Canadian aeronautics company to build a supersonic flying saucer-like aircraft that would be able to simultaneously wage psychological war on our Cold War enemies as well as physical war (it was also designed to be a bomber). The project was scrapped when they figured out that not only would it be too expensive to build enormous flying discs, but also that crafts of that shape were near impossible to fly at supersonic speed.
Reddit user Tier1CSGO asked: 'What is the dumbest way you've ever made money?'
🎵 Money makes the world go around...🎶
Ah, money.
For most of the world it's a necessity, but how we acquire it can lead to some interesting situations.
Sure, we can go to work for 40+ hours a week, but that's not the only way to increase our cash flow. We can contract out our services, work a gig job or just stumble upon an earning opportunity.
Reddit user Tier1CSGO asked:
"What is the dumbest way you've ever made money?"
Clean Living
"Sold my urine on job site to guys who knew they were going to be tested."
~ blackp3dro
Polly Want a Story?
"Reading books to my neighbour's parrot."
"He was depressed and needed company, apparently."
"I was 10, I enjoyed that work very much."
"I read a lot on my own, but I was terrible at reading out loud, and I had a stutter."
"The parrot was lonely and plucking his feathers and I was told that the only way I could save him was to read to him every day."
"I suspect anything to keep him company would have worked, but I took my reading job very seriously. It helped us both."
~ alentukh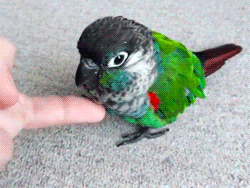 Giphy
Ten Pence
"Forgot to submit my self-assessment tax return for a year I owed £0 tax."
"Got fined £100."
"Appealed it, was successful, got paid £100.10 back."
~ sammy_zammy
Fantasy Fabio
"I got a job as a 'fantasy model with long flowing hair' where I modelled for covers of B grade American fantasy novels. Paid OKish, not well."
"I also signed away my rights like an idiot so I occasionally turn up riding a horse, or casting a spell. Also once turned up on a book cover with 'a lady' and my girlfriend went 'Who the f'k is that‽‽'."
"Photoshop my dear. Photoshop."
"I tried to read one of the books and it started 'He was not traditionally handsome'. Ouch."
~ HerrFerret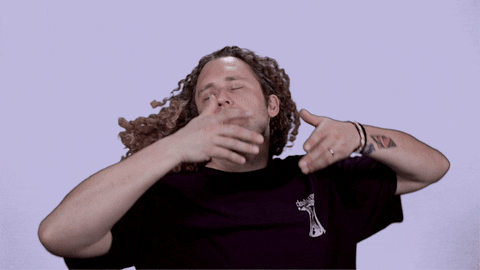 Giphy
Free Profit
"About 10 years ago I downloaded one of those Clash of Clans style app games. This was before the 'pay to win' model had arisen so I played the game for about a year and was actually pretty good at it and managed to get into one of the top clans."
"After a year or so though the pay to win model began to rear its ugly head and ruin the game. I saw the writing on the wall and decided it was time to hang it up."
"Now I had never spent a dime on this game but I knew that a lot of the big spenders would sell their accounts when they quit in an attempt to recoup some of their losses. I knew my account wasn't at that level but I figured it was worth a try."
"I figured if I could get even $10 I would be happy. I was in no rush to sell it though so I figured I would start very unrealistically high and then slowly go down on my list price."
"I ended up listing it on a third party site starting at $500. Within 12 hours I had a guy 'counter offer' at $350."
"I was blown away. I wasn't about to negotiate with that and jumped all over it."
"To this day I still can't believe that I had fun playing a free game for a year and then sold my account for $350."
~ SCHokie2011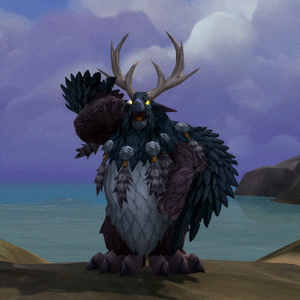 Giphy
Doesn't Add Up
"Tutoring a kid in math who was far smarter in math than his mother thought. He didn't do the homework because he wanted to play video games."
"He aced all the test and quizzes but homework was 50% of the grade so he was getting a C in math. Mother basically paid me $20 an hour to make sure he did his homework, which he finished in about 5 min."
"We then played video games for the next 55 minutes and whenever the mother would check on us I would say something 'mathematical' then he would say something 'mathematical' and I would say 'exactly, now you've got it'."
"I felt bad taking the money from the mom, but as a poor college kid, $20 is $20."
~ RTAW0lf3
Ah, Craigslist...
"Answered an ad on Craigslist. A dude shaved my head, and filmed it. Paid me $600."
~ Shaladox
"Craigslist had some bizarre ads back in the day. I answered an ad to do some weird stuff too."
"A guy wanted me to pee in a diaper and give it to him."
"So we'd meet up. I'd get in his car. Put on a diaper, pee in it, take it off, give it to him, and he'd pay me $100."
~ princesspeepe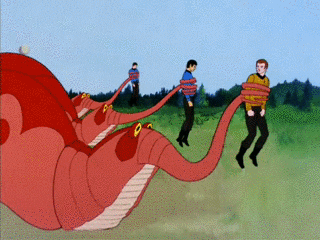 Giphy
Pound for Pound
"In the 90's I had some money spare and the British Government was attempting to stop the £ falling below a certain level against the US$."
"On the radio in the mornings, day after day, serious expert were saying it couldn't hold out against the markets."
"I converted all my cash into US$. Two weeks later I converted it all back into £'s and made £10,000. I literally did nothing except change some currency."
~ the_real_grinningdog
Miscommunication = $$$
"I was a contractor for a while doing IT. I think I was making around $50k at the time. Hourly pay, but worked out to about $50k annually."
"They wanted to renew my contract and I told my contract company I should get 10 more. I thought I was worth another $10k annually."
"They went and talked to the company and came back and said they got me 9. As in $9 more an hour and if that was OK."
"Yep, that's about $19k more annually. It was also around Y2K time so overtime was always there too."
~ ShamusNC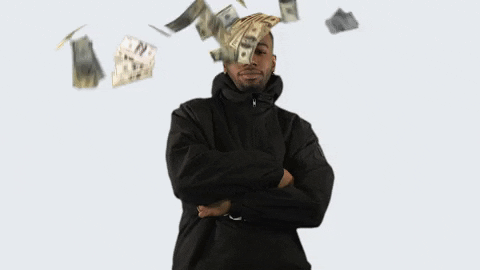 Giphy
Silver Lining
"I once crashed my truck on the freeway (due to a faulty road, I got a big payout, don't worry guys) and when I was all shaken and like holy crap and pulling over into the grass on the side of the road, I stepped out of the truck on shaky legs, and there was just... a 20 dollar bill."
"Crisp and new. Just sitting there."
"I thought I must have imagined it, but I took it as a good sign, and then insurance inexcusably overpaid what my truck was worth and I got a much better truck for free and 20 bucks."
"Dumb. Effective, but dumb."
~ aaronjer
Whistle While You Work
"I worked at a recording studio and one of the engineers was working on a radio commercial. The spot called for a bit of dialogue between a voiceover talent and a bird whistling."
"The client figured we could just use sfx for the bird responses, but nothing was working. The engineer left the session for a bit to get some air and he told me what was going on."
"Not to brag, but I'm a pretty good whistler. I started mimicking what the bird 'should' sound like, and his eyes went wide. He dragged me into the session to present what I did."
"I ended up being hired on the spot. I whistled for one commercial, which happened to be a union gig. So, I signed a contract that basically let me join for the day."
"I got about 800 bucks for the day, but also received residual checks for a couple more years after that. Whistling earned me about $3k in the end."
~ GtrSolo2TheFace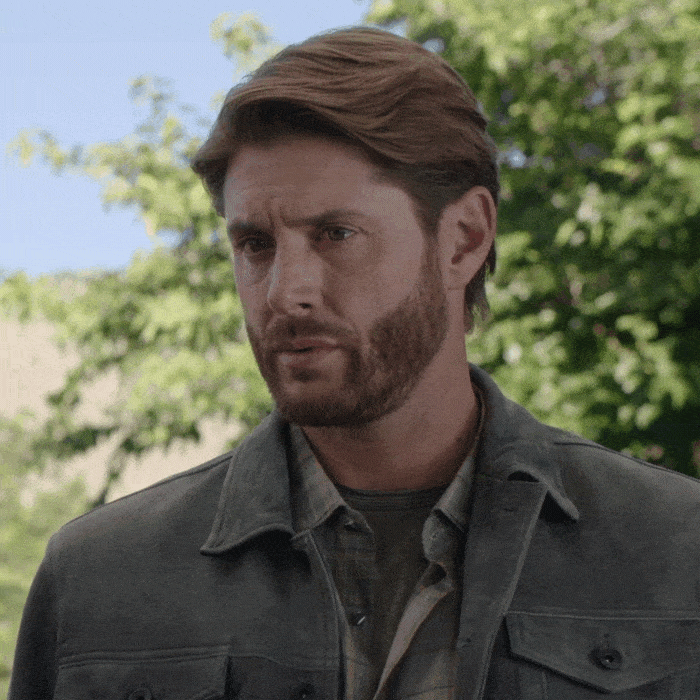 Giphy
HR Oops!
"My offer letter was wrong. I asked for a one time sign on bonus since I was leaving my match at my previous job. HR agreed but then instead of doing it as a bonus they added it to my salary."
"I didn't say anything."
"2 years later during an audit they caught it. The ceo finds out and says 'well even with his raise last year he still is worth it'."
"Never had to pay it back since it was an hr screw up and I'm good at my job."
~ diatho
Cleaning Up
"Shoveling snow. Yeah, I know how it sounds, but I was at my grandma's house and she had this shovel that was curved so if you held it right, the snow would curl up and move just like a snowplow."
"I was like 6 or 7 years old. I thought was so cool so I just went around her block clearing the sidewalks having a blast cause it's just like the big snowplows."
"Before I know it, people are coming out of the houses and giving me money."
~ steppedinhairball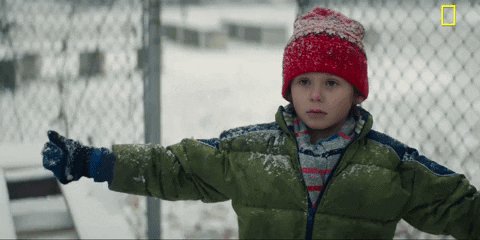 Giphy
Candy!
"Some dude hit my friend with his car while we were crossing the sidewalk in front of a 7-11."
"We were 12ish at the time and my friend wasn't hurt except for a bruise that came later."
"He gave us each $20 to not say anything about it."
"We bought SO much candy."
~ hotaffiliatequeen
The United States is described as being in a gig economy.
People are temps, contractors or subcontractors instead of employees.
Some efforts to make a living wage are better ideas than others.
But "dumb" might be a bit harsh if it pays the bills.
What's the most unusual way you've made money?
As much as we would love to be able to date one person, for that to be the right person for us, and for the two of us to get on with our life together, we all know it's going to take at least a few tries to find the perfect match.
But some of these matches make us want to throw in the towel.
You've got to listen to your gut (and your eyes) when you sense a red flag.
Redditor tjeast asked:
"What did you find out after a first date that was a deal-breaker?"
Just... A Couple... Of Red Flags
"I found out that he had restraining orders against him from not one, but two exes. He also asked if he could move in with me on the first date."
- lalalabeeee
An Ex Collector
"On the surface, he was a lawyer with an Ivy League degree. Then just one layer deep, he had six kids with five different women."
"One of his exes hated him so much that she took their kids to Germany to get away from him."
"And the kicker (yes, more than the Germany ex)? His youngest was six months old and he was sleeping on his latest ex's couch."
- Banjo-Becky
Questionable Connections
"I met up for drinks with a woman, and she started telling me about how she thought I'd get along with her brother. After a couple of drinks, we ended up at the bar where her brother worked. He's a h**l of a guy."
"We kept playing hair metal on the jukebox and drinking beers. She went from saying I would get along with her brother to I remind her of her brother. The more she drank, the more she said it."
"We ended up making out, and she started repeating the s**t about her brother while trying to get something going with me."
"I made sure she got home safe, but that s**t creeped me out so much that I never spoke to her again."
- weeew87
Secret Babies
"Prior to our first date, he said he didn't have any kids."
"While he was driving me home after our first date, he mentioned that he hated letting his baby mama use his car because she always messed with the radio stations and that it took forever to get his seat adjusted back to how he liked it."
"I was just out of high school and wasn't looking to date anyone with kids. With how disrespectful he was during our date, finding out that he had a kid was an automatic deal breaker for me."
"He then kept calling and texting me and after I blocked his number he kept creating new social media accounts to get a hold of me because he wanted to go for a second date and kept bringing up that he was making good money so I'd be an idiot to say no to him."
- 2baverage
Specific Looks Wanted
"My date kept trying to braid my hair, lol (laughing out loud). At first, it seemed weird, but not like a deal-breaker, but then he KEPT asking."
"The first time he asked, we were walking through the park, and I was telling a story, but he interrupted me, asking, 'Can I please braid your hair?'"
"I laughed, politely said no, and continued talking, but he kept interrupting, asking to braid my hair."
"I asked why, but all he said was, 'I just want to braid it,' and kept reaching for my head. I swatted his hand away a few times, and when that didn't work, I told him I was ready to go home."
"It was so creepy!"
- TheDahliaXO
Her Body, Not His Plans
"He told me that he couldn't wait to have kids with me and that he had picked out our kids' names."
"When I told him that this was our first date and that I wasn't sure about kids and that this was a super creepy thing to say to me, he insisted it was my duty as a woman and that it would make me very happy."
"Yeah, there was no second date."
- NymeriasWrath
Just Practicing for Thanksgiving!
"He was a felon. He had a really unbelievable story about being locked out of his ex's house and he broke in while JUST HAPPENING to be holding a rifle from Turkey hunting. Terrifying."
- _lmmk_
Very Different Interests
"She got off on watching the guys she was with get in fights. She gave some dude the come-f**k-me eyes and then expected me to brawl when he came up to hit on her. F**k no, girl, maybe you can catch a ride home with him."
- discussatron
No Third Wheels
"Her other guy showed up in the middle of our date. She said, 'Can I talk with him for a minute?'"
"I said, 'Sure,' and then walked out the door and never looked back."
- New2ThisThrowaway
Not a Good Morning
"She was married. We met at a bar and left together. We went and had dinner, saw a movie, and she spent the night."
"The next morning she said, 'I wonder if my husband figured out I didn't come home.'"
"Then she asked me for a ride to work, and I got a ticket because she didn't wear her seatbelt."
- PM_ME_THEM_TACOS_GURL
Totally Wrong
​"He asked me to pay for his court fees, that was my turn-off, so I wanted to leave to end the date."
"I said my goodbyes, and then he threatened to tell the whole restaurant I was having an affair and cheated on him if I left."
"I stayed in fear of embarrassment."
"Later, I excused myself to the restroom where I made my escape to the door. He saw me from the window."
"I saw him coming out, so I ran a bit, and when I looked back, he was chasing me. (I got away, but wow.)"
- Ok-Ambassador-8982
Supporting the Arts
"He was a really bad magician. He brought cards and everything, but he couldn't land a trick."
"I felt bad and took him up on a second date, but that was it."
- Durdengrl322
Financial Investments
"He lost a pile of money in crypto and NFTs. But he still tried to convince me to get my money into it."
- hanginwithyuka
"Some people cannot be saved from themselves."
- Creative_Recover
Unrealized Love
"I think she was in love with her best friend and didn't realize it."
"She told me she and her long-time best friend she called her 'wifey' lived together in a single room with the friend's baby. She said that this friend always comes first and they're inseparable. They also have gotten kicked out like three times from house to house."
"She left the date early because whoever they were renting from was threatening to kick them out."
"We never really talked again but I wanted to tell her she shouldn't be dating because she's already in a relationship."
- PupEDog
We've all heard of first date fails, terrible dates in general, and big relationship deal-breakers, but just the same, we can completely understand how these were such major deal-breakers.
From lying about their real life to trying to involve us in something we're not interested in, there are some people who are simply not meant for us because their lives are just too different from ours. And that's okay!
People can be just the worst, right? Everyone on earth has a million stories about their fellow human beings acting downright terrible. From cheating partners, to rich jerks, to random acts of cruelty, we've all seen humanity's darker side. It should be little surprise then that the people of the internet have some of the most infuriating, cringe-inducing stories about horrible people—and we've collected them for you here!
One of the lamest ways to insult someone is by describing their behavior as being gay.
The attempt at emasculating a perceived straight heterosexual male by comparing his actions to something that a homosexual male might do is a common form of mockery by alpha males.
Examples include mocking a guy who gets manicures, wears pink, or sits with his legs crossed. "Gay, gay gay," says the immature antagonizer.

Typically, the ribbing occurs between friends and is not prompted by verbal attacks.
Still, this casual form of bullying can be tiresome and only perpetuates misconceptions and stereotypes that can be harmful to the LGBTQ+ community.

Strangers online shared their experiences being targeted when Redditor Spagoobli0 asked:

"What is the dumbest thing people called you gay for?"
Apparently, maintaining good hygiene is so gay.
Being Clean
"i was called gay for showering daily."
– ilive4manass
"with other men?"
– intheken

Scrubbing The Backside
"I was told it was gay to wash my a**. The guy was recently evicted for defecating on his own floor for 6 months and not paying taxes."
– my-recent-throwaway

Pro-Tip
"In boot camp we shower with other dudes. I had someone call me gay in the shower for washing my a**. As if the only reason for washing my a** is to make it presentable for someone else. Nah, dude, I just don't want skid marks in the tighty whities they make us wear."
"It's not even like I was doing it weird. Like if I was bent over spreading my cheeks so everyone could see my brown eye, that would be one thing. But I literally just took a handful of suds and ran it down the crack a couple times because, pro tip to my fellow dudes; the water running down your back is not enough to clean the part of you that poop comes out of."
– Morningxafter

Lotion Up
"I once had a friend of mine stop by before we were going to meet some people for brunch. I had just taken a shower and gotten dressed when he walked in the front door (I always had a just walk in policy, suburban life). I have pretty dry skin so I was putting on a bit of moisturizing lotion. First words out of his mouth were 'moisturizing? That's pretty gay isn't it?' I said 'If feeling like I don't want to scrape my skin off is gay, whip out the d*cks!'"
– bg-j38

Keeping up with appearances is hard enough.
The Damaging Effects
"'Gay' was the first 'dis' I ever heard, I had no idea what it meant for like a year. I just knew it was the worst thing to be. My whole generation struggled with that and I really feel for the people who had to come out to friends and family when I was young, it must have been really tough. I came out as bi about 6 or 7 years ago and that was pretty brutal, and the only reason I came out was because something happened that made it clear I was. Tbh it was f'king humiliating and awful at the time, it really f'ked with my head and my self worth. I am totally, 100% ok with it now, in fact I'm kind of proud I have the balls to tell people I'm bi now. It's become who I am and I'm ok with it.
"Just to be clear I've never had an issue with anybody being gay, at all. It's just for me it was a really difficult thing to deal with. Extremely personal. A lifetime of unconsciously being told gay was 'bad' has an effect on me, I wish it didn't but the truth is it did. I have mad respect for all openly gay and trans people."
– NitroD*ckclapp

Revealing Color Choice
"Had a guy genuinely ask if I was gay because I was wearing a red pair of Vans."
– LemonMan589
"Maybe he was cruising."
– InverseRatio

List Of Indicators
"I was a child in the 80s. Calling people gay was standard derogatory talk for checks notes literally everything. Bad play in sport, choice of clothes, hobby, etc."
– f_ranz1224
The Hopscotcher

"I was called gay for about 6 months in middle school for jumping down a hopscotch thing as I walked past it after lunch."
– Sado_Hedonist
What happens in the bedroom...

Going Down
"Like giving oral sex to my wife. Will never understand that."
– Beenthere-doneit55
"Fellas, is it gay to go down on a woman?"
– raveturned
"I view it selfishly. It combines the two two things I love the most, eating and having sex. If that makes me gay, so be it."
– Beenthere–doneit55

Flawed Logic
"They think if you'll do down on your wife you'll go down on a guy?"
"How would the two even translate??"
– WillieOverall
Even before I came out to my friends as gay, being called anti-gay slurs–even in jest–only suppressed my inclination to want to share my truth.
One of the things I've been mocked for during high school pre-coming out was my love for Disney.
The girls had no problem sharing my passion, but the jocks made fun of me for wearing a Mickey Mouse T-shirt to school, saying I was a "sissy boy" for liking Disney and that only "f*ggots" liked Disney.
Now, I know plenty of demographics–gay and straight, all ethnicities–that universally appreciate Disney. But I have to say, good on them for being accurate in knowing who I was before I did: a proud f*ggot who loves Disney.