When the employee of a popular UK home goods store said she was unable to report for her shift, most likely due to food poisoning, her manager should have been more merciful.

Redditor u/SarahfromEngland shared her story on the r/MaliciousCompliance subreddit. Her boss forced her to show up at the DIY Home Center where she worked, despite being sick.
Sarah's symptoms including vomiting, diarrhea, and the shakes – not ideal conditions for working productively.
---
As one might expect, the day was a disaster.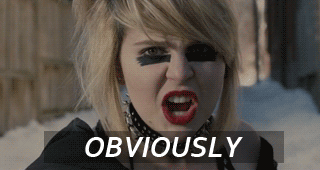 media3.giphy.com
Sarah set up the story by first mentioning her job's preposterous sick leave policy.

"So I worked for a big orange DIY chain in the UK. Super strict & arsey about time off, absences were green, yellow, red traffic light system. Yeah roll your eyes, it's dumb right? So regardless of what was wrong with you, fully legitimate or not if you were at red stage you got a written warning."
"I wake up one day and within a few minutes it becomes apparent that I am not well at all... I have a really bad stomach (I suspect food poisoning) I'm throwing up & other the other end ain't doing so well either. I have full on sweats and shakes and cannot leave the bathroom."
Although human resources allowed Sarah to miss her shift, her deputy manager insisted she still come in.

"2 hours later I get a call from the deputy manager of the store basically telling me she needs me in. I repeat my day so far to her and explain how ill I am. She changes to well you need to come in because you are on a red absence & I will have to give you a warning. (I can't afford to lose that job at all & this happened earlier in the year unfortunately so my next absence could end up being me getting sacked) So after a few mins back and forth I'm like fine!!"
Once Sarah reported for her shift, coworkers immediately sensed something was off.
"I literally drag my ass to work and walk through the main doors and my mate on the service desk immediately said 'omg what the fucks wrong with you? You look gray!!' (Bare in mind I'm a ginger so I'm usually super pale anyway)"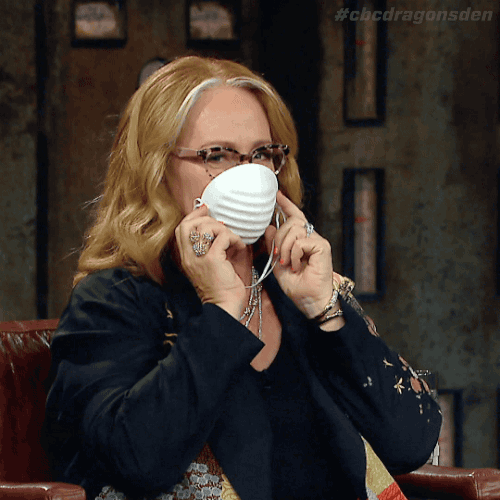 media1.giphy.com
Soon, a plan to get the ailing staff member back home was underway.

"She said oh no you wait there I'm getting Lisa who was just a department manager there, Lisa then took one look at me and demanded I come with her straight upstairs to the manager's office. She takes me directly to the store manager, has me explain to him and he is fuming that I've been called in. He asks Lisa to immediately drive me home...."
What happened next was straight out of a horror movie. The only thing missing was a spinning head.
"I'm walking back down with Lisa through the shop floor & lo and behold there's the deputy who made me come in. It's at this moment 20 feet from the paint mix desk that my sickness bug came rushing back, I literally ran for the paint desk (closest bin basically) and due to the force of the vomit I literally could not keep my head down. I projectile vomited like the muthafuckin exorcist gal all over the desk, all over the cans of paint, all over the mix machine. Everywhere."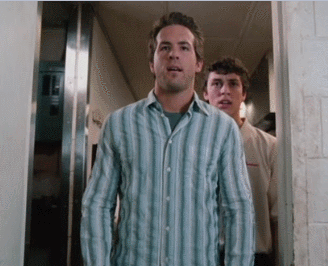 media0.giphy.com
Someone had to clean up after Sarah had Jackson Pollack-ed all over the paint desk.

"I look up trying to catch my breath and there's the Deputy with this look of sheer horror on her face. Literally the only sound is store radio & dripping vomit. The store manager appeared a few seconds later and immediately looks over at deputy & says you'd better get a mop and I'll speak to you in MY office once you're done. Lisa please take Sarah home."
The deputy manager should have known better than to coerce a sick employee to report for duty.

"You see, Lisa was the manager of the paint department!! Haha so she got a nice half an hour out of work helping a colleague. And the shitty deputy had to stay and clean my sick off Lisa's paint desk."
"Lisa told me the next day she was still cleaning the desk when Lisa got back from dropping me off. And the deputy got a serious bollocking from the store manager and a written warning for professional misconduct."
"Sweet karma!!"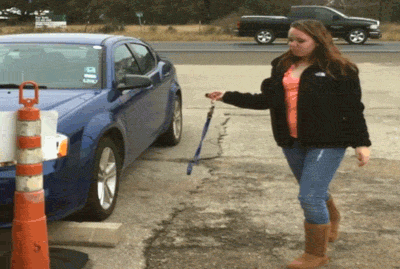 media1.giphy.com
"So glad now that I complied with her demands that I turn up! Was worth dragging my ass up there to get her put in her place!!"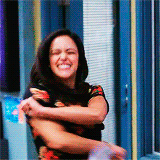 media3.giphy.com
Redditors commiserated with Sarah and shared their own anecdotes about being pressured into working while sick.
"I've never understood managers that act that way, or even ones that claim 'I'v'e never used a sick day!' Yeah you're right Dave, but the last time I used a sick day was because you didn't, came in, and gave me the flu! It's just so ridiculous." – Devishan
"Similar backstory... I always heard 'think of the WWII vets who got their legs blown off.' It made my relationship with illness and injury extremely unhealthy and I still struggle into my adult years with it."
"Being a manager in retail didn't help much either because upper management was extra hard on us for not just buckling down and doing what was needed." – Devilonhorseback

"I have worked for many managers who, when calling out sick, would tell me that my options were to come to work or find a new job. Especially shortly after the 2008 economic event that made it super easy to get staff." – Abadatha
This manager went against her superiors by enforcing a personal policy.

"I once had a manager who treated us the same as OP's deputy even though we had very explicit, written policies allowing work from home when sick. She would always say "if you're well enough to work from home, you're well enough to come to the office."
"She also once tried to come to my house and drive me to the office in the middle of a blizzard (she had 4 wheel drive and chains) even though upper management had instructed everyone to work from home due to the dangerous road conditions."
"She was fun." – ElMostaza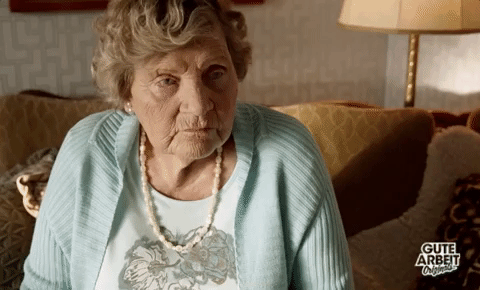 media0.giphy.com
British work ethic was compared with that of the U.S.
"We have a terrible culture here in the US of fetishizing overworking while not giving a shit about our physical and mental health." – Fuck_you_pichael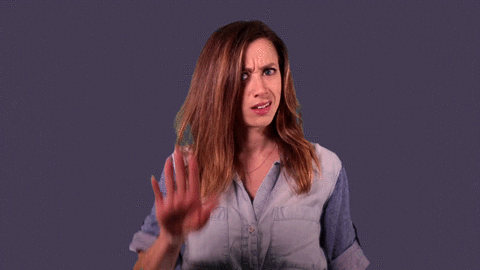 media1.giphy.com
The lesson here is for people in managerial positions to be more compassionate about their sick employees — or have fun cleaning up after them.