Successful Adults Reveal How They Finally Got Their Act Together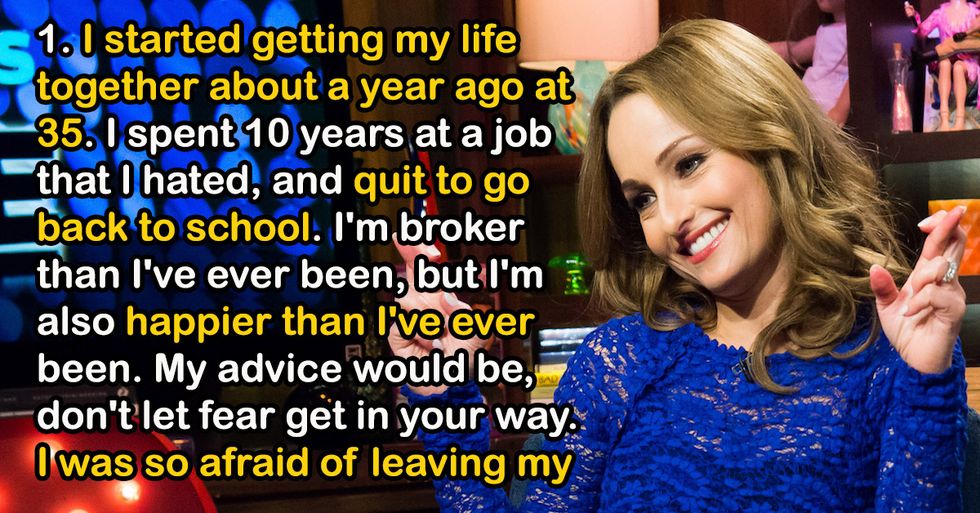 It's never too late to try something new.
[rebelmouse-image 18360595 is_animated_gif=
dam=1 expand=1]

I started getting my life together about a year ago at 35. I spent 10 years at a job that I hated, and quit to go back to school. I'm broker than I've ever been, but I'm also happier than I've ever been. My advice would be, don't let fear get in your way. I was so afraid of leaving my job, but now that I have, I wish I had done it years ago.
We see this all the time; only the bottom line matters.
[rebelmouse-image 18360596 is_animated_gif=
dam=1 expand=1]

Don't be loyal to companies, they're not loyal to you.
Don't let your life fall out of balance, and remember to focus on what's truly important.
[rebelmouse-image 18345901 is_animated_gif=
dam=1 expand=1]

Don't drink excessively and do drugs in an excessive amount, don't ruin friendships for stupid reasons and don't live beyond your means. Also if you're in a toxic relationship get out of it now, you'll be better off without all the stupid sh_t. And don't drink yourself stupid for goodness sake.
Solid advice. Take control of your reputation. Bankruptcy is there for a reason; give yourself a clean slate.
[rebelmouse-image 18360597 is_animated_gif=
dam=1 expand=1]

If you're carrying around a bad reputation or have something that you can't seem to shake, ditch social media and move away. Also, file bankruptcy if you owe a lot of money out. Just start over and stop trying to grow sprouts in salted earth.
The only person who matters is you.
[rebelmouse-image 18360598 is_animated_gif=
dam=1 expand=1]

Celebrate each small step forward, and try not to judge yourself against the progress of others.
Don't take constructive criticism personally. It can only help you improve.
[rebelmouse-image 18360599 is_animated_gif=
dam=1 expand=1]

When your boss is criticizing your work try taking what they are saying and implementing those things from then on. More often than not your boss is actually trying to help you improve and not trying to hurt your feelings.
First hand experience here - this is great advice. You have to let go to make changes.
[rebelmouse-image 18360600 is_animated_gif=
dam=1 expand=1]

Make a clean break. I can remember the day that I realized that everything will have to change. I cut toxic friends from my life on that day. There are places that I use to hang out that I never returned to.
Acknowledge your problems and fix them. You and you alone have this power.
[rebelmouse-image 18360602 is_animated_gif=
dam=1 expand=1]

I'm in my thirties now, but I was sort of stuck for a while. I was a college dropout, who had left with a bad GPA, and no plan to return. I realized not having a degree was holding me back, and my girlfriend suggested I just go look into it. I went to my old school to figure out what it would take to graduate, and I only had 3 semesters. Luckily, I had someone in my life to tell me I should go for it. I was broke, but I quit an ok paying job. I got two jobs with more flexible hours and worked 50-60 hours a week while going to school. I took on a moderate amount of loans, but used that money for education only, and supported my life with money from working. Some schools have very flexible class schedules, and as a real adult, I felt like I was taken more seriously. Professors and advisers see your effort and want you to succeed. My jobs were the same way, and when I finally graduated, I was offered a better position and convinced to stay on. Next, I focused on paying off my loans. Now, things are more or less together in my life. This scenario doesn't describe everyone's situation, but I think the thing that started it all for me is good advice. "Just look into it." Fix the things that are holding you back. For me, it just took a small step to get things rolling in the right direction.
If you're miserable, quit. You'll figure it out.
[rebelmouse-image 18360603 is_animated_gif=
dam=1 expand=1]

If you don't like what you're doing now, you won't magically like it 10 years from now.

Quit. Go to school if you need to. Work and do classes at the same time if that's what you need to do.

You have a rare opportunity now to reshape the rest of your life. Don't be that person in their 50's-60's who says "I finally got the courage to go back to school and learn (x)." Do it now while you have time to enjoy it and time to gain experience in your field. Nothing sucks more than being older and trying to gain a foothold in an industry when you're competing with people in their late 20's/30's.
"Buy now, pay later" will come back to bite you.
[rebelmouse-image 18360604 is_animated_gif=
dam=1 expand=1]

If you can't pay for it outright, DON'T BUY IT! Debt is no fun, folks. No fun at all...
Keep your dreams alive by never giving up on them.
[rebelmouse-image 18360605 is_animated_gif=
dam=1 expand=1]

Your dreams do not stop in the 20's. If you want to go back to school and to go into the career you always wanted. Do It! Be patient with yourself and love yourself.
Helping others develop skills in a particular field can be very rewarding.
[rebelmouse-image 18360606 is_animated_gif=
dam=1 expand=1]

The most valuable skill you can acquire is the ability to form judgments and offer advice. This is the central job of consultants, lawyers, doctors, engineers, and others. If you have experience and/or expertise in some area (it might be marketing of a product, or it might be the use of some website, such as eBay), you can sell yourself and profit. Focusing on that will improve your ability to keep a steady income. People who focus only on the performance of a particular task become expendable when technology changes or younger and cheaper workers come along.
Maintaining good physical health can greatly improve self-image and increase productivity.
[rebelmouse-image 18360607 is_animated_gif=
dam=1 expand=1]

If you aren't already, get in shape. 40 year old you will thank you.
Getting enough sleep is vastly underrated advice.
[rebelmouse-image 18360608 is_animated_gif=
dam=1 expand=1]

Keep moving forward, let those that are a toxic influence go. Get enough sleep.
Change is healthy. Embrace it.
[rebelmouse-image 18360609 is_animated_gif=
dam=1 expand=1]

Change is key. For whatever issue you might have with your life, change is the only way to get rid of it. Look at whatever issue you have and see: What did I change to remove it? What can I change to remove it?
You are your own best investment. Working for yourself is incredibly rewarding. It's freedom.
[rebelmouse-image 18360610 is_animated_gif=
dam=1 expand=1]

Work for yourself. Start a business, pour yourself into it and reap the benefits.
Travel the world by yourself. It's amazing what you'll discover.
[rebelmouse-image 18360611 is_animated_gif=
dam=1 expand=1]

I strongly suggest doing the rough backpacky couch surfy kind of traveling when you're young. Loses it's appeal when you've got higher standards.
Find a field that interests you and pursue it fully, one step at a time.
[rebelmouse-image 18360612 is_animated_gif=
dam=1 expand=1]

I didn't finish school/start my career until I was 31. 14 years later I make great money and thanks to that my husband was able to retire early. Advice- research your field of interest, intern, volunteer, and make sure you have a future in it. Take a class at a time until you finish school. Don't look for the light at the end of the tunnel. Take it a semester at a time. Don't give up!!
Simple, but profound. Things seldom go the way they are supposed to. Brace for it.
[rebelmouse-image 18359335 is_animated_gif=
dam=1 expand=1]

Hope for the best, prepare for the worst.
Credit scores hold enormous influence over our lives, and they are very fragile.
[rebelmouse-image 18360613 is_animated_gif=
dam=1 expand=1]

Started at 29. Build your credit, no matter how bad it is. Do whatever it takes.
Reddit user finnjakefionnacake asked: 'What things do men do that are sexy that they don't realize are sexy?'
More often than not, when men try to do something "sexy" in an effort to impress a woman, it tends to backfire on them.
Perhaps it is the visible amount of effort behind what they're doing or the fact that they don't do it as well as the movie star they took inspiration from.
Either way, despite their best efforts, women tend to find this sort of behavior anything but sexy.
In fact, more often than not, men have a way of turning people on without them even realizing it.
As it's often the little things that can make someone blush, anything from opening a door or slicing into a ripe tomato.
Redditor finnjakefionnacake was eager to hear all the sexy things men do without their even realizing it, leading them to ask:

"What things do men do that are sexy that they don't realize are sexy?"
When They Don't Even Know Their Own Strength

"Was getting busy with a girl one time and her head was too close to the headboard, trying to save her a potential concussion, I moved backwards and grabbed her under her hips and pulled / lifted her about two feet down the bed towards me."
"The sound she made and the look she gave me is still in my head lol."
"Afterwards she brought it up and said it was incredibly sexy how I could just handle and move her around so easily with so little effort."- Mage2177

So, So, Hot...
"I once changed a radiator in my house and that, without doubt, got me more attention and flattery from the women in my life than anything else I've ever done."- Jasper-Packlemerton
It's The NOT Knowing...

"It's a trap fellas, just live in ignorant bliss."
"Once you realize something is sexy, you will become a self-conscious dork about it and it will no longer be sexy."- PMMeUrHopesNDreams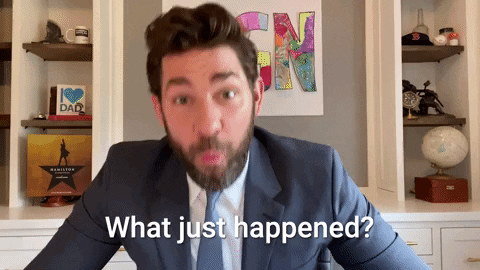 What Just Happened Wtf GIF by SomeGoodNews
Giphy
Magic Fingers

"My bf and I went to eat at this restaurant before we knew we had feelings for each other."
"While I would talk he would either laugh or smile and once while doing so he circled the rim of his glass with his finger."
"I later found out that he did it unconditionally but I short-circuited while he did it."- AsasLowkey
To Each Their Own...
"An ex of mine once got turned on when I told her I put a hand on the wall when I pee."
"I'm not sure I fully understand that one."- PaleAleDale
One Hand, One Heart...
"My wife has told me taking my shirt off with one hand is a thing."
"That kind of blew my mind."- trugrav
"One- handed steering wheel grip, reverse parking with their arm resting behind the passenger seat."- getupandstudy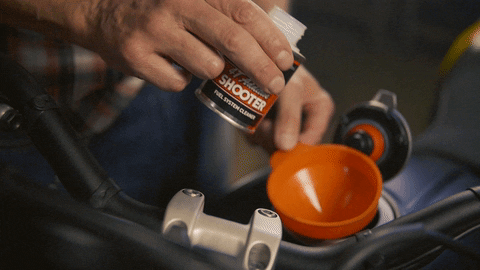 motor oil shot GIF
Giphy
Doing It For The Thrills... And Then Some...
"My girlfriend was locked out of her apartment and I picked her lock."
"I picked the hell out of that lock."- paulo39Atati
Hits The Spot...
"My heart does a little flip each time my significant other, ever so slightly puts his hand on my back when we're walking (to guide me), or if he's trying to squeeze by behind me."
" I don't know why that gets me fired up lol."- princess19977
Knowledge Is Power!
"Being booksmart."
"If I ask my boyfriend a history question and he randomly knows the answer to it or if I ask about a math problem and watching him figure it out is the hottest thing, like yea you divide those numbers baby."- maneaterlex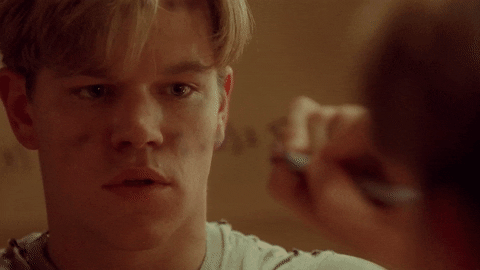 Matt Damon Math GIF by MIRAMAX
Giphy
Nice And Oily...

"An ex said it was hot watching me change her car's oil."- SafeAndSane04
Compassion Is Always The Answer
"Caring for helpless things."- Maleficent_Scale_296
Speed Can Be A Turn On...
"There was a study done in Japan to see what school-aged ladies saw as attractive in their male counterparts and 'running fast' was like number one or two for elementary and middle schoolers."- Embershot89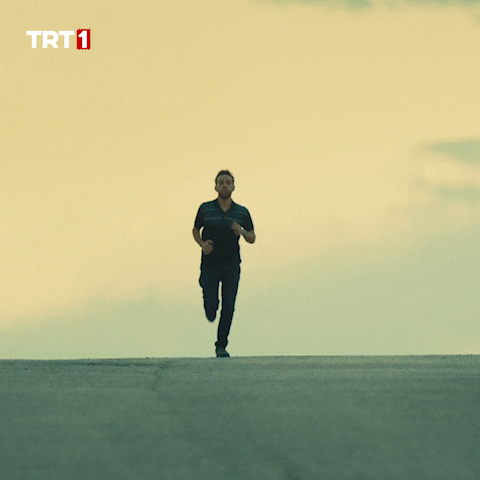 Run Fast Running Man GIF by TRT
Giphy
There's Someone Out There For Everyone
"I heard one million power in 'Rise of Kingdoms' gets you any girl you want."- Key_Vermicelli_3138
Strong And Efficient...
"Carrying as many folding chairs as you can at once."- KbossDPT2019
Most of the time, the sexiest things are also the most unexpected.
That being said, any good boyfriend knows that a wet t-shirt now and then can't hurt...
Imagine starting a new job and learning that the uniform was chaps and a thong, or that the company had just fired most of the staff and you were hired to do the work of three people. These Redditors shared their horror stories of the moment they decided to walk off the job. What would it take for you to do the same?
When people are out in public, it's sort of implied that we all stay on our best behavior.
But walk down any street on a New York day, and you quickly realize most of the world missed the memo on this matter.
Or they got it and just crumpled it up and tossed it in the garbage.
This makes us all spectators to some serious nonsense.
Oh the things we can never unsee!
Redditor Defaultuser9148 wanted to hear about the most messed up things they've witnessed others do, so they asked:
"What is the most f**ked up thing you saw someone do in a public place?"
I try not to look at people in public too much.
I've already witnessed more than my fair share of crazy.
WHAT THE ACTUAL F??!!!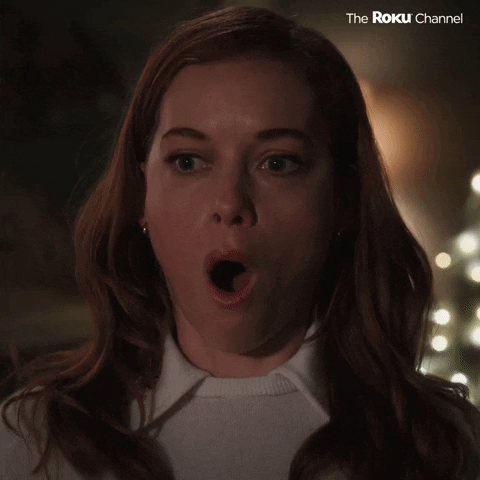 Oh My God Wow GIF by The Roku Channel
Giphy
"Saw a coworker take off his shoe and sock, pull up his foot, and bite his toenails DURING A WORK MEETING AT THE OFFICE."
hyteck9
"Covid is over, they said. Return to the office, they said. The exposure to corporate culture will be good for you, they said."
johnwalkersbeard

Look Away
"I used to deliver janitorial supplies to businesses. Part of my route was in the Kensington section of Philadelphia it's basically zombie land there and the whole neighborhood is filthy, idk how people can even live there. Needless to say, I've seen A LOT. But the one thing I saw that really stuck with me was seeing a naked man covered in his own excrement... He was clearly very disturbed. No one paid him any mind either. It was surreal."
Jawnson765
Rinse and Repeat
"I once saw a homeless man rinse his mouth out with water from the windshield cleaning 'bucket' at a gas station."
theAdvancedBeginner
"Just saw something similar here in San Diego on Friday. Pumping gas and a homeless guy in a trench coat in 90-degree heat asked me about my dog in the car as he dunked his head in the windshield bucket. Asked me for a dollar right after too while dripping."
H3rrPie
Rough
"I was waiting for a bus in the 'rough' part of town when I heard two men having a full-blown argument on the other side of the bus stop… one was being extremely aggressive whilst the other sounded confused at the verbal lashing he was receiving. It went on for a couple of minutes and the meeker one was nearly in tears, so I decided to walk around the other side of the bus stop to take a look at what was going on."
"When I poked my head around the corner the poor guy was crying but his aggressor was nowhere to be seen, I asked if he was okay to which he said 'Yeah, don't worry about him, he's all talk.' I nodded and turned around just as the nastier man re-emerged to berate his victim… only it wasn't another person, it was the same guy shouting at himself with an alternate personality. Until you see these things up close you don't realize how disturbing it must be to suffer from such mental health issues."
BarraDoner
It's heartbreaking to see people like that.
The Disturbed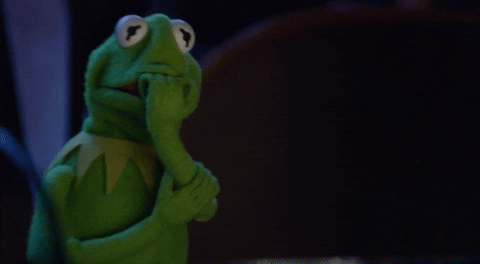 Scared Kermit The Frog GIF
Giphy
"Saw a kid follow around a toad at a state park for a bit, pick it up, and ground it against a tree, eviscerating it in an instant. An adult immediately grabbed them and took them off yelling as the kid didn't look bothered by the interaction at all. It was surreal and disturbing."
Capn_Yoaz
Disgusting
"A scary a** woman was yelling at people in a store. The manager told her to leave. She screamed insults at him as security escorted her out. When I left the store, she was still screaming at him. He was blocking her from going back into the store."
"Then she did something I never thought I'd see in my entire life: She reached into her pants, pulled out a bloody tampon, and threw it at the manager. She missed but it stuck to the glass door. She laughed as she ran off. I wanted to vomit. I never want to see anything like that again."
RiffRandellsBF
All is Well
"21st B-Day at a Festival in FL called Langerado. Was incredibly drunk but I'll never forget this... unfortunately."
"So, we're listening to a band called Umphrey's McGee and everyone is having a good time. All is well. Heaven on Earth. Until I turn around."
"There's a guy, late 30s or early 40s by himself and he was having quite a time."
"He kept shoving his hand [in his pants] and licking his fingers afterward. At some point, he started chasing people and then some poor souls working security had to deal with him. Ewwww."
DylanV1969
In the Bathroom
"A woman at my old retail job I used to work at came in dry heaving to our restroom. It sounded like she was about to give birth. Nope, much worse. She goes into our restroom and shi*s all over the stalls, the floor is coated. It became a complete swamp. This woman proceeds to take off all her clothes and leave them there. She walks out of the store nude, screaming."
AdReady528
Stop It!
"Woman recording a mother and her two children after the mother collapsed and was unresponsive in a Costco. Asked her to stop, but she looked at me and scowled, so I amplified my request which was 'Stop recording, you completely demented, witch!' and the immediate unfavorable attention that got her compelled her to stop. The woman who collapsed, and her small children were terrified, screaming and crying, and it was awful. Can't imagine why you would want footage of such a thing. Just remembering makes me sad and hope that everything turns out alright."
Freechickenpeople
When you gotta go, you gotta go!!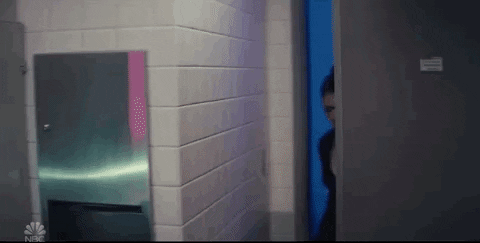 Peeing Ladies Night GIF by Saturday Night Live
Giphy
"In my hometown, I was using the mall food court bathroom which is usually a bad idea... but I had to. While I was taking the worst poop of my life, the people in the stall next to me were getting on the whole time. I can't image someone being that horny next to me in my worst time."
​Breze
Some people will do it anywhere.
I would run to another restroom if I could make it!
Do you have any wild stories for us, let us know in the comments below.
The only thing more satisfying than wiping the smirk off the face of some mean girl, mansplainer, or smarmy smarty pants is reading about it. And although some say revenge is a dish best-served cold, these Quora clap backs are comin' in very hot. In fact, you may want to pop an Ozempic before diving into all of this sweet, sweet revenge.