All firsts in life are nerve wracking. First kiss, first car, first time seeing Adele.... but one of the most challenging firsts is the first day at a new job. This is a day with so much promise and so many unknowns. Will I be good? Will everyone like me? Is this a career or temporary? And every job field has this same issue. We all have those butterflies. Imagine if your job involves being.... intimate. Talk about jitters....
Redditor
u/PMForDickGraysonPics
wanted to know if any of the ladies and gents of the evening felt like sharing about that initial experience by asking.....
Prostitutes, escorts, strippers, other kinds of sex workers; what was your first day on the job like?
---
Marshall's Sponsor.
Terrifying. I was 21 years old and had never even stepped foot inside a strip club. I had bought a matching bra and underwear set from Marshall's along with regular heels (big mistake). I was told to watch the dancer before me on stage, who of course was gorgeous and clearly knew what she was doing.i went up there and immediately busted my butt because of the normal sized heels.
The rest of the time was just spent holding onto the pole for dear life and hoping I wouldn't get fired for being the worst dancer they'd ever witnessed. I wasn't fired and eventually got the hang of everything, but I still cringe at how awful those first initial days were. brookejamess
The Natural. 
I started as a waitress in a strip club. 3 months later I tried dancing. My first time in the VIP, where I had been seeing the workflow for 3 months, So I knew what to say and where to go. But my hands were shaking. The guy even asked me if I was okay. After that first hour it was fine but my body literally was shaking in the beginning. I didn't feel scared, though. It was a natural reaction. godzilla_rocks
Pecked!
Stripped briefly to pay for a semester's worth of tuition and books. On my first day, a lady shouted, "whip out your pecker!" And I couldn't help but to laugh from both nerves and the fact she said "pecker."
After that, the rest seemed pretty easy. filthydank_2099
I'd seen Deuce Bigelow.....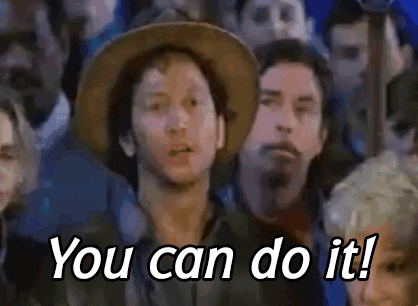 Giphy
I knew what it would be like going into it. I'd been working for the agency for a few months as a driver. Taking the girls to their appointments, making sure they didn't get robber or killed.
My boss mentioned that he had had some interest from females wanting a male escort. I'd seen Deuce Bigelow. I figured, why the hell not. I was 18, and I cleaned up pretty nice.
My first client was a woman in her late 30s. Not a super model, but not unattractive at all. She was in town for some auto parts convention and wanted someone to show her around. We wound up sleeping together after. I got my money, and left the next morning. I did that until I moved out of state 3 years later. Asphalt_outlaw
Tokens In.   
I was a cam girl for a little bit.
First time was with my roommate. She had been doing it and I knew she was a camgirl. She was making more in one night than I was from babysitting like 4 times a week.
It was really awkward at first but my roommate was a pro and played into it. "First time lesbian" sorta thing. Those tokens were flying in. Despite it being awkward it was fun and we made a lot. So I started my own account became a cam girl. nannylittle
Not a full hour.....
I worked independently as an escort so there wasn't really anyone to give me advice on what to expect. I read some websites here and there with general advice and set up a profile, the first few messages were people trying to scam me or looking for free nudes and eventually somebody came through who seemed genuine. We discussed everything and then set a meet up at his place.
Followed up with a phone call as I was setting off to confirm, seemed a bit shifty over the phone which made me nervous and I didn't fully understand the directions to his place. I walked in circles around several apartment blocks being lost and called him nearly in tears because I couldn't figure out where to go. He ended up standing outside his block so I saw him and he actually looked normal lol. Slightly balding,wearing a t shirt and jeans with round face and a kind expression. I can still picture him waving at me and me running towards him like a lost child who just found their parent.
Got inside his apartment, ushered him into the shower with me and then the actual sex part was over fairly quickly. He booked a whole hour and we probably spent 45 minutes just talking about his life, video games and movies we like. The job has its' ups and downs but after that I stopped being so nervous and learned it wasn't as difficult as I thought. Most of my job was just being a good listener and boosting egos, make people feel good about themselves. PingPongBoom
Just an absolute party.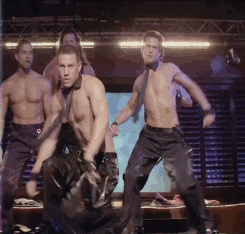 Giphy
Former Male stripper here. It was awesome! It was comedic, sexy, and fun. Just an absolute party. The crowd had a blast. We quintuple lap danced the bachelorettes. It didn't pay much, but I wasn't really in it for the money. I would totally start another show if I can make it happen. I only had two brief uncomfortable moments that night. First, an old woman just grabbed my goodies. Second, another old woman shoved a dollar so far between my cheeks that I didn't see it until after the show. safetymeasure
Slither....
I'm 21 and was an oil wrestler for a short time just last year and I was terrified. I had no practice or was shown anything. I made $10 in tips that night but as it went on for the next three weeks, I began making more. The girls were really clique-y and at times total nasties. The men we entertained were disgusting low hygiene "cowboys" and rude as hell. Not my scene but nothing but respect for the women who are able to have fun in that environment. taylium2
"Gentleman's Club"
I'm long-retired now, but I was 21 at the time and at a loose end, new city and no job so decided to work at a "Gentleman's Club". I'd done my research and been in for an interview so I was feeling confident and relaxed. No one else showed up on time so I was the only girl there on the day shift and sat chatting to the receptionists.
My first client was a really good-looking English/Sri Lankan guy who was really sweet and equally nervous. We both couldn't believe it was the other's first time until we were both fumbling and laughing trying to put a condom on correctly. I do remember getting paid more than I had earned in a week working two jobs. I ended up working for around seven years and really enjoyed it. utezacoatl
I'll give you a dollar!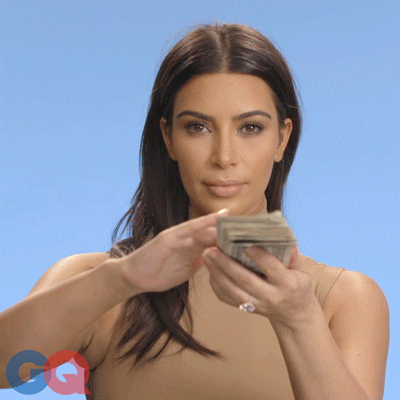 Giphy
Was a stripper in my late teens... first day I was nervous AF. Some drunk dude walks up to the stage waving a dollar bill and said "slap your butt, I'll give you a dollar!"
Oddly enough, that made me somehow more comfortable with the whole thing. I actually enjoyed it, and wasn't half bad. Made more money than any other job I had until like 2 years ago. (I'm 37 now). thatvixenivy
Do you have something to confess to George? Text "Secrets" or "
" to +1 (310) 299-9390 to talk to him about it.