The Strangest Rules Families Had Growing Up
"What is a strange, but harmless rule your family has?" –– This was today's burning question from Redditor Gilbraith, and the online community was only too happy to oblige.
Whether you were only allowed to eat certain foods on certain days of the week or tell off one dog but not the other (yes, you read that correctly), you're bound to find kindred spirits who also come from kooky families after reading some of these.
---
"My family..."
My family always has two dogs, you may insult the younger dog as much as you want, but you must never insult the elder dog.
"Overall..."
We're all incredibly sarcastic and kinda rude to each other. It's how we show love but to avoid any actual hurt feelings if anyone ever says the exact phrase 'stop teasing' it's over and everyone apologieses. Grew up with this rule and trust me kindergarten was a rough awakening when bullies don't bend over backwards at my magic phrase.
Overall good way to grow up goofing around and joking with family but make sure no one is actually offended when you roast them nonstop over something stupid.
"The last slice..."
The last slice of birthday cake belongs to the person whose birthday it was made to celebrate. Not strange in and of itself, strange in that my family had to actively spell it out.
"Most of the shows we watch..."
Most of the shows we watch are recorded live, and then watched later in the week.
Mother cannot control the remote, as she will skip the commercials and go 5 minutes further, then spend just as long getting back to the correct stop as it would have been to watch the commercials in the first place.
"No one tells mom..."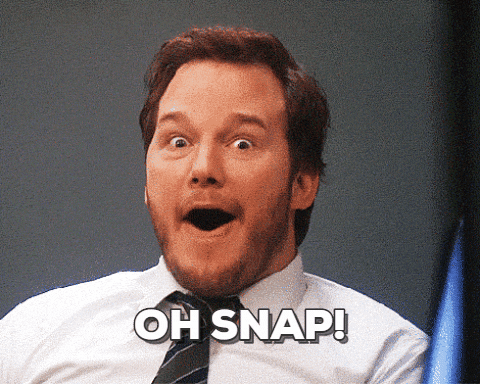 Giphy
No one tells mom that my sister and I didn't buy our graduation photos and just framed the sample photo with the huge watermark. Been four years and she hasn't noticed
"I was a stay at home dad..."
Don't bother dad while he's eating.
I was a stay at home dad and did most of the cooking. After dishing up and serving everyone, I'd plate my food just in time for everyone to come back for seconds, which i would dish up for them. After a couple years of eating lukewarm food (and the kids were big enough to dish up their seconds) I made the rule so I could actually have a hot meal. I still enforce this rule.
The Best 'Actually, You're Speaking To The Boss' Experience | George Takei's Oh Myyy
"If ever giving someone a ride home..."
If ever giving someone a ride home, wait for them to get the door to their house open before leaving. This may have been more important when I was growing up before everyone had a cellphone. My parents did a lot with our church youth group so there were a lot of events or times after get togethers where some of them would need rides, and this was to make sure they were home safely and not locked out or anything.
"My grandpa received the frame..."
There is a framed photo of the girl which came with the frame among our other family photos on the cabinet.
My grandpa received the frame and he died before he'd exchanged the photo so we're just keeping it like that.
"And in case you're curious..."
My rule for walks: Every duck you see must be confronted about their various love affairs. A lone male duck? "Sir??? Sir are you aware of where your wife is???" I have gotten every person I've walked with in on this joke/rule.
And in case you're curious, ducks are all having affairs, squirrels you can only get for tax evasion, and geese are always up for a turf war.
"When there are multiple dessert options..."
When there are multiple dessert options after a large family meal, the lime jelly must be included in the options offered to everyone, but nobody may accept the lime jelly. Only my stepdad may have the lime jelly.
The strange thing is that this was never a conscious decision we made, and it was never really noticed until I was seventeen. It was the first time my now partner was invited to a big family meal. After the meal, my grandma told us the dessert options as usual, then looked to my partner first as he was a guest. He politely asked for lime jelly.
For the awkward silence that followed, he might as well have asked if he could eat the cat. Then there was this weird awkward conversation where we had to explain the lime jelly rule which we'd never consciously thought about before. It ended with my stepdad, for the first time in the four years he'd lived with us, deciding to have a different dessert so my partner could have the lime jelly.