Straight Men Confess Who They Secretly Have A 'Man Crush' On
Reddit user winkeltwinkle asked: 'Straight men of Reddit who is the hottest man?'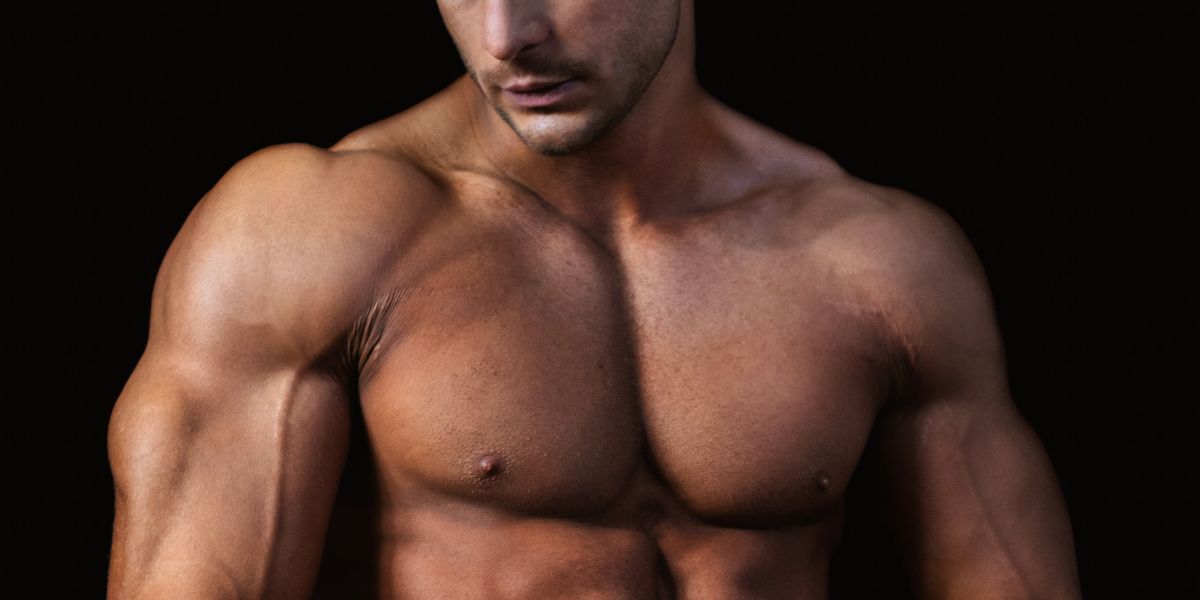 Norbert Buduczki on Unsplash
Personal preferences aside, there are some people that are almost universally recognized as physically attractive.
It's common in society for most people to comment on another person's looks.
But heterosexual men are generally discouraged from remarking on other men's appeal.
That doesn't mean they don't have man crushes though!
---
Reddit user winkeltwinkle asked:
"Straight men of Reddit who is the hottest man?"
But would heterosexual men respond?
"Society: Most men are insecure about their sexuality."
"Reddit: Straight men of reddit, who is the hottest man?"
"Most Men: OH f*ck yes, here we go!"
~ Zetawilky
"Bless this site and bless these men."
~ Fluffy-kitten28
Respond they did, with enthusiasm.
Viggo Mortensen
"Aragorn, son of Arathorn."
~ CHIM_Jim
"Every man will momentarily hesitate when scheduling a haircut, because deep down he feels like if he let his hair grow just a little longer, he could look exactly like Aragorn."
~ CaptainOverthinker
"Funnily enough Legolas was my favourite as a kid."
"Now I'm grown up, I realise how humble and headstrong Aragorn is. He's my favourite."
~ Le_Jacob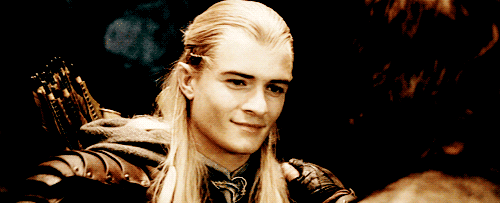 Giphy
Henry Cavill
"Henry Cavill. I'd gladly spend a day with him just talking about geek stuff."
~ Ockial
"Look I'm as straight as they come. Married with two kids and everything."
"But all I'm saying is if Henry Cavill wants to tie me down and whisper the specs to his new PC tower in his Geralt voice, who am I to say no?"
~ WaffleBlink
"Samehere, but he won't even need to tie me down."
"For him I'll switch teams willingly."
~ Centralredditfan
"I didn't say I would be tied down involuntarily."
~ WaffleBlink
"I usually couldn't tell you if some guy off the street is handsome or not. Like... am I the handsome one out of my group of friends or am I the ugly one? Somewhere in the middle? I have no clue."
"Henry Cavill, though, that dude is a 10. Even I can tell you that."
~ Ocksu2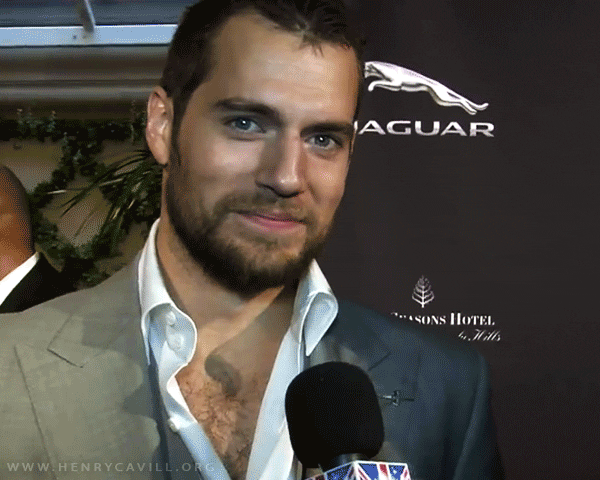 Giphy
Chris Evans
"I'm not gay, OK, I'm not. I like chicks."
"But if Chris Evans' Captain America needed to get off, like, to save the world from Hydra or something, and I was the only one around?
"Well I'm a patriot dammit! I'd let him [have sex with] me."
~ CheeseNBacon2
"Hell yeah brother, a true patriot you are."
~ daddydilly694-20
"I understood that reference."
~ imsorryisuck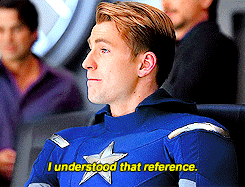 Giphy
Harrison Ford
"1980s Harrison Ford."
~ CurlSagan
"Specifically as Indiana Jones."
~ SuckItClarise
"Handsome face. Lean build. Shirt hanging open. Sweaty as f*ck. Littlebit of 'tude."
"Yes please."
~ Kalfu73
"Harrison Ford in Blade Runner is peak male form."
~ RubberRoads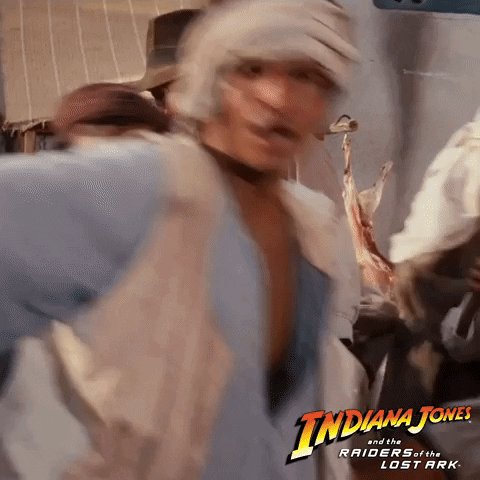 Giphy
Hugh Jackman
"I would totally go gay for Hugh Jackman."
"Good looking, great actor, great singer, great dancer and seems like an all around cool dude with a great sense of humor."
~ Krinks1
"This is the one! He is beautiful and talented, inside and out."
"Humble, honest, caring, down-to-earth, and shredded as all heck."
"I thought I didn't have a homosexual bone in my body, but that scene where he comes popping out of the tank as Wolverine … something awoke inside of me."
~ monkeymanlover

Giphy
Great Guys
"I love that so many of the gruff and tough characters are usually played by such kind and fun men.
"Say what you will about the Fast and Familyous movies, but Vin Diesel looks like he would be fun to hang out with. And Dwayne Johnson looks like he would be able to make you enjoy getting into a workout routine."
~ Fyrrys
"[Hugh Jackman is a] super nice guy as well."
"I met him a few years ago while helping a friend to move, who incidentally was a Broadway actor. Hugh was there as well lugging boxes with the rest of us."
~ fulthrottlejazzhands
Ryan Gosling
"I went to Barbie for Margot Robbie, I stayed for Ryan Gosling."
~ Leemur89
"My straight male fiancé says the same."
"As soon as the 'I am Kenough' sweater appeared, he leaned over to me and almost tearfully whispered- 'I really need that sweatshirt'."
~ janet-snake-hole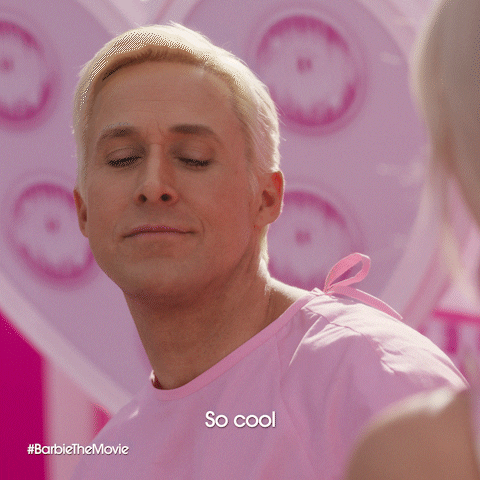 Giphy
Jensen Ackles
"Jensen Ackles"
~ Aggressive_Finding_7
"The only time I thought my wife was going to legit fight her bestie was a group road trip to his brewery west of Austin, and they were arguing over who got 'dibs' if they spotted Jensen."
"I finally told them I did."
~ ATXGOAT93
"I'm a straight man and I binge watched Supernatural and I think it was the only time I was actually emotional when the show ended, like I genuinely missed Dean for a minute there."
~ Im-a-cat-in-a-box
"Deep voice, tall, perfect face genetics, total dork. I'd love to see him in something with Cavill."
~ sendabussypic
"I keep forgetting he's tall, considering he spent 15 years standing next to his moose of a brother/costar."
~ bluegiant85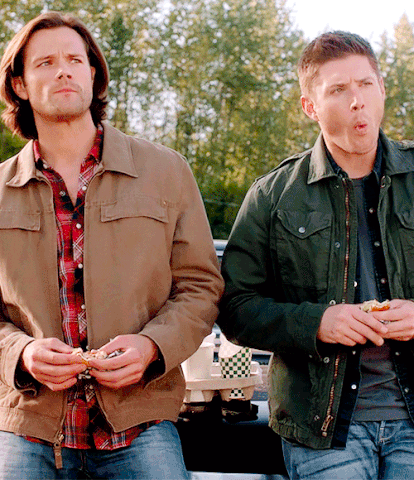 Giphy
Ewan McGregor
"Ewan McGregor. Surprised I haven't seen him mentioned."
"He looks good, has a Scottish accent, and seems genuinely nice and wholesome."
~ NuggetPilon
"My husband is straight but he would literally push me out of the way if it meant making eye contact with Ewan McGregor."
~ DoctorofFeelosophy
"I've had a man crush on Ewan McGregor since watching The Long Way Around."
"My wife understands I'd leave her for him if he asked me."
~ Calan_adan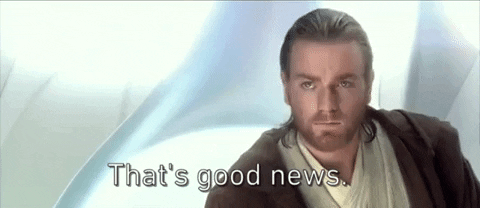 Giphy
Hollywood Legends
"Robert Redford in his younger years. The guy had an annoyingly winning smile that just reminded us all of what we'll never be."
~ bdbr
"Add Paul Newman to that list - the movies he did with Redford are gold. Great chemistry between those two."
~ TheTalentedMrTorres
"I know it doesn't need to be said, but a young Marlon Brando is probably the hottest actor of all time."
~ Reddit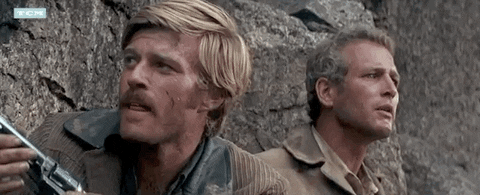 Giphy
Define Hottest Man...
"Power went out last night, so we don't have air conditioning."
"Not to brag, but it's me."
~ Dystopian_Divisions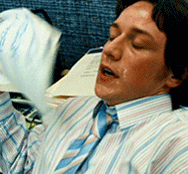 Giphy
We all have our personal preferences, but some men just seem to be almost universally admired.
So did your hottest man make the list?
The world is a very scary place. This fact can be easy to forget when we're going about our daily lives, but all it takes is one crazy incident to remind us of how true this really is. And for folks who have experienced eerie encounters with dangerous people or circumstances that could easily have caused them a lot of problems, this fact remains ever-present in their minds no matter where they go or what they do. Here are 50 unforgettable stories about encounters with people that most of us would probably prefer never to meet again.
Let's be honest: We're all human here, and we all have our limits for how much we can take.
At some point, something will happen where we'll say, "That's it! I'm out!" But for some people, there will be something that will happen that will lead them to feel that way about... everything.
Curious how others felt, Redditor 33-9 asked:
"What age did you stop giving a f**k, and what situation triggered it?"
An Eye-Opening Moment
"Age 56."
"I had a heart attack with greater than 95 percent blockage. I was a dead man walking."
"Every day is a gift now. I refuse to get stressed."
- graibeard
Putting Themselves First
"Age 37."
"I finally pulled my head out of my @ss and realized that I need to put me first, and not be concerned about what others think of the things I say or do."
"All relationships with others are voluntary and conditional, so don't sacrifice yourself to preserve any of them."
"For context, I am currently 37."
- Macbookaroniandchez
Life-Risking Priorities
"Age 16."
"I overdosed at a kickback, and nobody called for help because they were scared of getting in trouble, making it clear that, ultimately, nobody gives a f**k about you or anything you do! They only care about themselves!"
- angelicaaf
Never the Same Again
"Age 24."
"My dad died, and I stopped caring about anyone's opinion of me and my life after he passed."
- littlegremlinsparky
No Growth Mindset
"The biggest thing for me is people seeing you in the same light forever despite any changes or personal growth. It makes it difficult to actually take their opinion seriously."
- avidpretender
No Work-Life Balance
"Age 24…"
"My boss at the time asked me if I was coming into work the day after I had an emergency major abdominal surgery."
"I quit the day I was released by doctors to come back."
- TheWhiteSheep3
A Very Sci-Fi Take
"I had the strange epiphany at 24 or 25 years old that everyone I encounter on a daily basis is just a meat suit that's gonna die someday. Including mine. I drastically stopped giving a f**k about what people thought about me and my life after that."
- Ahungryhippopotamus
On the Bonus Level
"Age 58."
"I got the virus during the pandemic. I was in the hospital for 85 days. The doctors told my brother to prepare for my death."
"I'm living my bonus life. I did a lot of traveling the year after when I regained most of my health. I still get winded easily. I don't worry what strangers think when I dress like a slob. I don't let comments from strangers online bother me anymore."
"I'm direct with friends when they disrespect me rather than fret about it. I'm trying to be more kind and patient with others."
"A positive attitude helped me overcome that virus."
- Adventurous-Sell9358
Cannot Keep Up the Charade
"It's hard to pin down because it happened so gradually. I can say that I was in my 40s when I started losing my ability to pretend to give a f**k, though."
- Salarian_American
A Coping Mechanism
"Like, I don't know, maybe 10 or 11 years old."
"As soon as I moved on from primary school, my mom doubled down on controlling everything about me and forced me to do all this work and sign on for s**t I didn't want to participate in, and I used apathy as a coping mechanism and haven't looked back since."
"Since she punished me for everything I did, I might as well become immune to the punishment and everything else along with it."
- 4rtiphi5hal
Prioritizing the Baby's Happiness
​"When I had my baby."
"I'd never wear a one-piece because I thought I wouldn't look nice, but then I took her swimming and wore it, and I didn't give a s**t because the swimming made her happy."
"I didn't smile too much before because of my teeth, but I do now constantly because my smiling makes her smile."
"A lot of things I used to be self-conscious about, I don't have the time or worry for."
- MaccasDriveThru
Imposter Syndrome: Over
"Age 48."
"I gave a talk at a conference, and all my imposter syndrome evaporated. And since then, I have no f**ks left to give. Just doing my thing."
- flamingofast
Them Against the World
"Three days ago. I got married."
"I worried too much about the wedding and the people in it but in the middle of it, I was just focusing on my wife being happy, so I gave no f**ks about what other people thought."
"It was our day, and I'm keeping this mentality up forever. It's her and me. That's it."
- CaseVirtual
No F**ks From Birth
"I don't know if I ever gave a f**k. I'm a very no f**ks person."
"I think my mom tells this story when I was five, I said something like, 'Why does that matter? We all gonna die anyway.' She was kind of concerned that her five-year-old looked at life that way."
"However, life is too short to give any f**ks."
- MadamFutureWhatEver
Just Not Worth It
"Various points between ages 17 and 19."
"People around me would criticize me for the dumbest things and/or things they also did, and I realized that for all the things they do to make my life harder, I only bent further backward to avoid problems."
"I could use some restored faith in humanity. But for now, while I look for that, if someone wants to mess with me, they have proven themselves unworthy of my energy. Screw them and their screwed-up, self-centered worldviews."
"Maybe someday I'll find some genuinely good people who don't give me panic attacks or cross boundaries on purpose. They have to be out there. I hope I can find them."
- AutisticAcademic
We've all had those moments of feeling like, "I have no f**ks left to give," but in some cases, it can feel like that applies to literally everything.
We can totally understand how these Redditors saw these as turning moments, and for many of them, it was overwhelmingly for the better.
Have you ever had a similar epiphany? Let us know in the comments below.
Having a routine makes life easier, plain and simple. Things becomes second nature like grabbing a coffee from the same shop at the same time in the morning and reaching for the soap without looking in the shower. But when we rely on habits too much, things can get messy. From accidentally throwing your phone in the trash to blurting out incomplete thoughts, these face palm moments will have you rolling in laughter.
Most people aim to have a perfect relationship.
But what does that exactly mean?
What is deemed "perfect" varies among couples. For some, it means a relationship is free of problems and that maintaining perpetual bliss is attainable if you're with the right person.
But there is one variable that can make or break relationships, and that is physical intimacy.
Curious to explore more about the significance of physical passion, Redditor iphonexmas asked:

"How important is sex for you in a relationship?"
It becomes a problem when it is a problem.
Perspective In Percentages
"If our sexlife is working well it's 10% of the relationship. If it is not working it's 90% of the relationships."
– Ingenja
"Good answer and very true in my experiences. When the sex is great and consistent, it's a non issue and something I don't even think of. It gets very apparent that something is wrong when it dies down considerably."
– NoEggplant6322

Contrasting Experiences
"I hadn't thought about it this way until now and it's incredibly true."
"I was in a relationship for 4 years where sex was a constant issue. I constantly craved and needed it. In a way I felt starved of intimacy and closeness with the woman I loved. I was beginning to wonder if she even found me attractive or if she even loved me at all. It really weighed on me in ways that I didn't expect. Sex became an all consuming thing in my life and eventually was part of what drove us apart."
"I'm now in a relationship where we have satisfying sex on a somewhat regular basis. We'll sometimes go several days without doing it but other days we can barely keep our hands off each other. In the end, I never feel unwanted or undesirable. Our sex life is a complete non-issue and I couldn't be happier. I don't obsess over it like I used to. I don't feel like I'm pressuring my partner and feel less disgusted with myself."
– itsthelittlethings69

Is It A "Me" Problem?
"I am literally going through exactly what youve described. It's affected my mental health that much that I constantly go to the gym,eat as best as possible and even had a go on anabolics. My thoughts were She'll find me attractive if I get in better shape,get bigger, more muscular."
"But no, nothing ever seemed to change,unfortunately that girl is just not attracted to me the same way as I am to her and it's painful. What's wrong with me?!🤷🏼♂️"
"I feel like I've got a Ferrari outside that I can't drive. Yeah it's nice to look at but the engine is missing."
"There's only so many times over the years a man can hear the words 'no' before he gets fed up."
– beardedbateman

People like using metaphors.
Liquid Dreamz
"Well put. It's like water that way. If you're getting it regularly, then you can take it for granted. If you're not getting it regularly, then ... we have problems."
– Bizarre_Protuberance

Waiting To Exhale
"Sex is a lot like air. It's no big deal if you're getting it."
– MaximumZer0
"Sex is certainly not like sand."
– Nosferatatron
"I hate sand, it gets everywhere."
– luckylookinglurker

People learned from previous relationships where the lack of sex was an issue.
It's A Must
"Very important, my first relationship turned into a dead bedroom situation and for me that's a 'never again'."
– HotTortillaCheese

Realizing When It's Time To Move On
"Not OP, but I had the same situation. It was a 3 year relationship, and I started noticing it after the first year. It gradually got worse over the next 2 years."
"When I finally had sex again after the relationship, I was blown away. It was probably average sex, but it was just so bad in the prior relationship that it felt incredible."
"Both people need to actually enjoy getting the other person off. Once it becomes a chore, I don't think it can even be repaired. Sadly, you have to move on. But don't feel too bad. It's incredibly common. I was best friends with my ex. Everything seemed perfect. Well, almost everything. That's what made it so hard to have the conversation."
– HypnoticONE

Compatible In Every Other Way
"My partner is also my best friend and everything else is great. Like in every aspect of life we match so well except the bedroom. In the first year it was great but then not so much.. I'm so scared of ending this wonderful relationship solely because of the libido mismatch, but I feel like we've tried so much to save it and it isn't working sadly. Intensive therapy would be the last step."
"I fear I won't find somebody who is so compatible with me in every way ever again. Probably irrational but it's how I feel right now. So scared of letting this go."
"I've kind of lost the ability to look forward to sex? If you know what I mean. The rare time that it is about to happen, I just question it, eh it isn't going to happen or I cannot get into it. I feel like I'm somehow broken, my libido has gone down but I don't feel like it's natural, just a response to my partner's lower libido."
– StrawberryBuzz02

Mismatched Libido
"Sex in my marriage is down to maybe once or twice a month. This may be fine for my wife, but I'm a pretty horny guy. At the same time, at this point I've pretty much given up expecting sex. I just assume it's not going to happen and maybe she'll let me know when she wants it. The sex itself is pretty good, even if it's usually nothing special in terms of how we do it."
"I recognize that giving birth to two kids and the stress of everyday life can play havoc on libido, so I don't blame her (especially since she has chronic back problems). And for a year we also had houseguests that made sex even more difficult. Now they left. There's just nothing I can do to my own libido, so I just satisfy myself privately when I can. Obviously not the same, but I'd rather get it over with than have my mind be filled with sex all day. It's also difficult not to remember the early years of our relationship when we f'ked like rabbits. But I don't want to bring it up and make her feel guilty"
– ChronoLegion2

For some, settling is better than separating.
Still In Love
"I've been married 20 years, the bedroom wasn't quite dead but I've remained HL while my spouse went from HL to LL gradually over a period of a decade or so. More recently, a mix of medical and other issues got in the way and we haven't had sex in nearly a year. Does it suck? Yes. Do we still love each other? Also yes."
"In my late 20s, I would have said I could never live in a committed, sexless relationship. But here I am, and while I'm not happy about that part of the relationship, I'm very happy with the person I picked."
– asmnqo
Based on the examples above, sex is very important and is key to having a fulfilling relationship.
If an individual is not feeling desirable or wanted by their significant other, it can be a motivator for them to seek satisfaction outside the relationship.
Also, the importance of sex in a relationship is just as important as communication. If neither party addresses the elephant in the room, it can breed resentment.