Straight Men Confess Who They Secretly Have A 'Man Crush' On
Reddit user winkeltwinkle asked: 'Straight men of Reddit who is the hottest man?'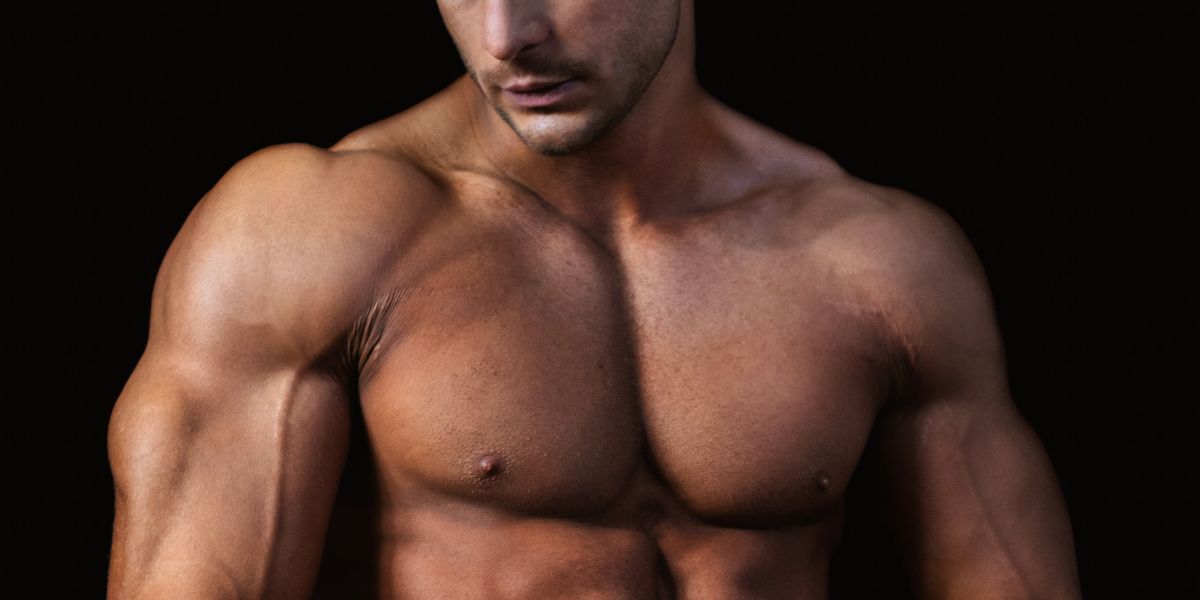 Norbert Buduczki on Unsplash
Personal preferences aside, there are some people that are almost universally recognized as physically attractive.
It's common in society for most people to comment on another person's looks.
But heterosexual men are generally discouraged from remarking on other men's appeal.
That doesn't mean they don't have man crushes though!
---
Reddit user winkeltwinkle asked:
"Straight men of Reddit who is the hottest man?"
But would heterosexual men respond?
"Society: Most men are insecure about their sexuality."
"Reddit: Straight men of reddit, who is the hottest man?"
"Most Men: OH f*ck yes, here we go!"
~ Zetawilky
"Bless this site and bless these men."
~ Fluffy-kitten28
Respond they did, with enthusiasm.
Viggo Mortensen
"Aragorn, son of Arathorn."
~ CHIM_Jim
"Every man will momentarily hesitate when scheduling a haircut, because deep down he feels like if he let his hair grow just a little longer, he could look exactly like Aragorn."
~ CaptainOverthinker
"Funnily enough Legolas was my favourite as a kid."
"Now I'm grown up, I realise how humble and headstrong Aragorn is. He's my favourite."
~ Le_Jacob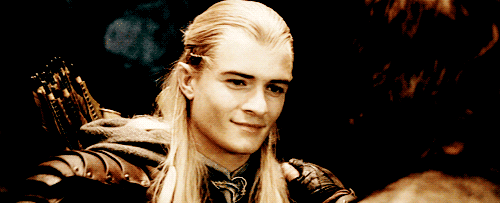 Giphy
Henry Cavill
"Henry Cavill. I'd gladly spend a day with him just talking about geek stuff."
~ Ockial
"Look I'm as straight as they come. Married with two kids and everything."
"But all I'm saying is if Henry Cavill wants to tie me down and whisper the specs to his new PC tower in his Geralt voice, who am I to say no?"
~ WaffleBlink
"Samehere, but he won't even need to tie me down."
"For him I'll switch teams willingly."
~ Centralredditfan
"I didn't say I would be tied down involuntarily."
~ WaffleBlink
"I usually couldn't tell you if some guy off the street is handsome or not. Like... am I the handsome one out of my group of friends or am I the ugly one? Somewhere in the middle? I have no clue."
"Henry Cavill, though, that dude is a 10. Even I can tell you that."
~ Ocksu2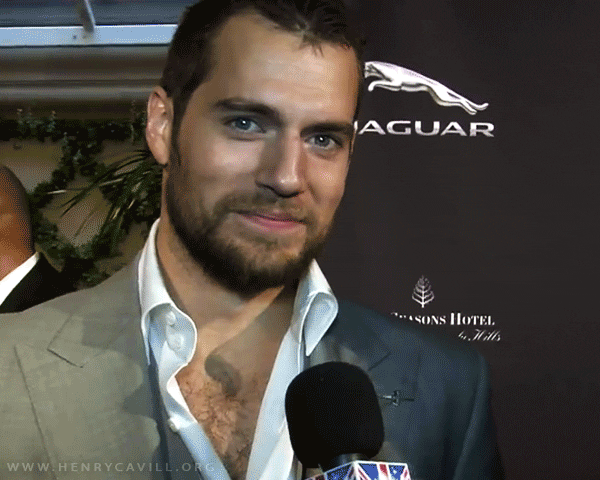 Giphy
Chris Evans
"I'm not gay, OK, I'm not. I like chicks."
"But if Chris Evans' Captain America needed to get off, like, to save the world from Hydra or something, and I was the only one around?
"Well I'm a patriot dammit! I'd let him [have sex with] me."
~ CheeseNBacon2
"Hell yeah brother, a true patriot you are."
~ daddydilly694-20
"I understood that reference."
~ imsorryisuck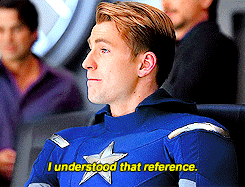 Giphy
Harrison Ford
"1980s Harrison Ford."
~ CurlSagan
"Specifically as Indiana Jones."
~ SuckItClarise
"Handsome face. Lean build. Shirt hanging open. Sweaty as f*ck. Littlebit of 'tude."
"Yes please."
~ Kalfu73
"Harrison Ford in Blade Runner is peak male form."
~ RubberRoads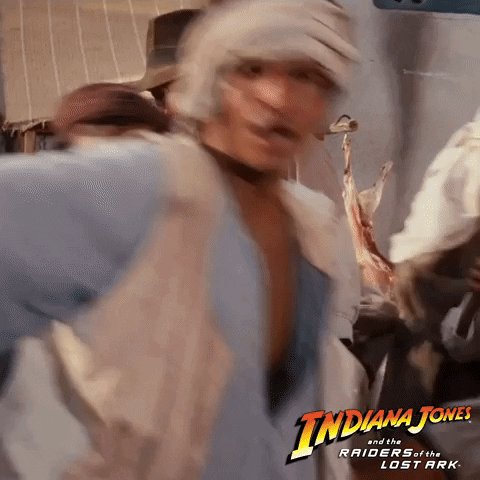 Giphy
Hugh Jackman
"I would totally go gay for Hugh Jackman."
"Good looking, great actor, great singer, great dancer and seems like an all around cool dude with a great sense of humor."
~ Krinks1
"This is the one! He is beautiful and talented, inside and out."
"Humble, honest, caring, down-to-earth, and shredded as all heck."
"I thought I didn't have a homosexual bone in my body, but that scene where he comes popping out of the tank as Wolverine … something awoke inside of me."
~ monkeymanlover

Giphy
Great Guys
"I love that so many of the gruff and tough characters are usually played by such kind and fun men.
"Say what you will about the Fast and Familyous movies, but Vin Diesel looks like he would be fun to hang out with. And Dwayne Johnson looks like he would be able to make you enjoy getting into a workout routine."
~ Fyrrys
"[Hugh Jackman is a] super nice guy as well."
"I met him a few years ago while helping a friend to move, who incidentally was a Broadway actor. Hugh was there as well lugging boxes with the rest of us."
~ fulthrottlejazzhands
Ryan Gosling
"I went to Barbie for Margot Robbie, I stayed for Ryan Gosling."
~ Leemur89
"My straight male fiancé says the same."
"As soon as the 'I am Kenough' sweater appeared, he leaned over to me and almost tearfully whispered- 'I really need that sweatshirt'."
~ janet-snake-hole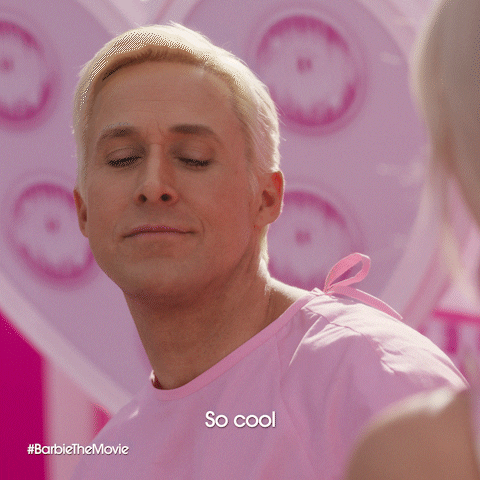 Giphy
Jensen Ackles
"Jensen Ackles"
~ Aggressive_Finding_7
"The only time I thought my wife was going to legit fight her bestie was a group road trip to his brewery west of Austin, and they were arguing over who got 'dibs' if they spotted Jensen."
"I finally told them I did."
~ ATXGOAT93
"I'm a straight man and I binge watched Supernatural and I think it was the only time I was actually emotional when the show ended, like I genuinely missed Dean for a minute there."
~ Im-a-cat-in-a-box
"Deep voice, tall, perfect face genetics, total dork. I'd love to see him in something with Cavill."
~ sendabussypic
"I keep forgetting he's tall, considering he spent 15 years standing next to his moose of a brother/costar."
~ bluegiant85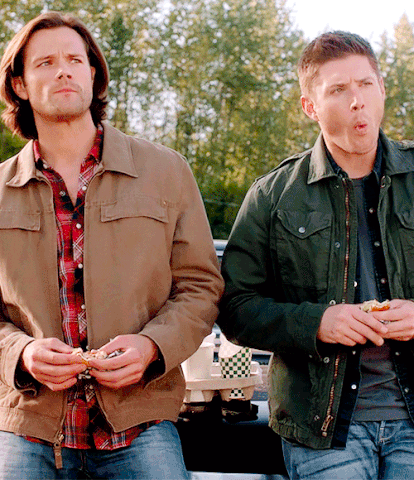 Giphy
Ewan McGregor
"Ewan McGregor. Surprised I haven't seen him mentioned."
"He looks good, has a Scottish accent, and seems genuinely nice and wholesome."
~ NuggetPilon
"My husband is straight but he would literally push me out of the way if it meant making eye contact with Ewan McGregor."
~ DoctorofFeelosophy
"I've had a man crush on Ewan McGregor since watching The Long Way Around."
"My wife understands I'd leave her for him if he asked me."
~ Calan_adan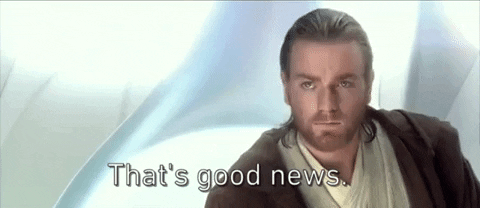 Giphy
Hollywood Legends
"Robert Redford in his younger years. The guy had an annoyingly winning smile that just reminded us all of what we'll never be."
~ bdbr
"Add Paul Newman to that list - the movies he did with Redford are gold. Great chemistry between those two."
~ TheTalentedMrTorres
"I know it doesn't need to be said, but a young Marlon Brando is probably the hottest actor of all time."
~ Reddit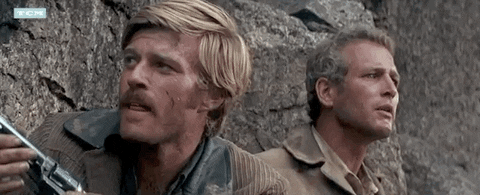 Giphy
Define Hottest Man...
"Power went out last night, so we don't have air conditioning."
"Not to brag, but it's me."
~ Dystopian_Divisions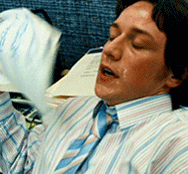 Giphy
We all have our personal preferences, but some men just seem to be almost universally admired.
So did your hottest man make the list?
Reddit user Abbas_Noorani asked: 'what is some rich sh*t you do even though you are not rich?'
When I started college, I had every intention of cooking all my meals. It became very apparent very quickly that I simply didn't have the time to accomplish this, and I became the Takeout Queen.
I ordered food constantly. Between getting a monthly "allowance" from my dad (intended to go towards groceries), finding coupons taped to my apartment door everyday, and essentially being "allowed" to tip less than handsomely since I was a college student, I was able to afford this.
When I graduated and moved into my own place, things changed. I was too old to not tip properly, I didn't get any supplementary money from my family, and I had more expenses, such as rent. Still, I continued to order food, and it became my main expense.
My friends tell me the way I order food is only meant for "rich people." I have to skimp on everything else in order to have enough saved to support this. It's definitely true, but I don't think this habit will ever change.
I'm not the only one that does "rich people stuff." Redditors do lots of things that is classified that way, despite not being rich, and they are ready to share their stories.
It all started when Redditor Abbas_Noorani 16 asked:
"What is some rich sh*t you do even though you are not rich?"
Ravenous
"Food. I buy what I want and I try new stuff. I like cooking."
– 34i79s
"Grocery shopping without concern for budget is what made me realize I had made it back in the day. Good times."
"Now I have hard budgets again and it truly sucks. You question every damn decision and convince yourself to do without or downgrade to the lowest priced quality."
– txmail
"On the same boat. The other day I looked at expensive butter that I used to stock up on without even thinking twice and sighed."
– cat101786
Monthly
"Forget to cancel my free trial."
– Adept_Insurance5550
"Damn. Thanks for the reminder."
– -Bk7
"I'm still a member of AOL."
– __SpeedRacer__
Too Hot
"I leave the fridge door open when getting the butter out even though my dad said it would cost billions and send us to the streets."
– frank-sarno
"I leave the front door open when I pop out to grab my mail. Took me years of living on my own to realize the AC bill doesn't shoot up by hundreds of dollars if I do that."
– MelodramaticQuarter
Necessities
"Buy the good toilet paper."
– FrankGehryNuman
"Absolutely!"
"Good toilet paper. Can't stand cheapo toilet paper, you give yourself a surprise when your finger goes through the paper when wiping your chuff. Don't get me started on that stuff they used to have in hospitals! It was awful - sandpaper that didn't soak up but rather moved stuff 🤐"
– helensmelon
Clean And Sweep
"I have a maid that comes weekly. I've found that my sanity is worth the cost."
– Eringobraugh2021
"Weekly? Oo la la!"
– a**ypantz72
Comfort Matters
"My thermostat stays at the temperature setting of what is most comfortable to me and nothing will change that."
– Cyb3rTruk
"Lol this really outlined how different climates can be. My thought was "Yeah, I'm going to be as cozy and warm as I want and not freeze in the comfort of my own home.""
– McCoyIsFun
Double
"Some days I have two sandwiches at lunch. I smile as I watch all my fellow proletariat eating their single sandwich."
– ShambolicPaul
"Brotip: Cut your sandwich an infinite number of times and rearrange the pieces into two full sandwiches. Don't give your money away to Big Sandwich!"
– NotInherentAfterAll
Sparkling
"Paying for car cleaning."
– angydevil
"Justified, tho my dad would kill me."
– Abbas_Noorani
The Big Cheese
"I sometimes buy name brand cheese instead of the store brand."
– NeuroguyNC
"Tillamook or nothing for me! I'll buy store brand beans and paper towels and other stuff. But not for my cheese!"
– VariegatedThumb
Replenish
"We have a garage fridge that is full of all different kinds of beverages."
– SixStinkyFingers
"It's not the fridge itself, it's keeping it stocked!"
– 4x32Studio
A House Is A Home
"I own a house...."
– 1d0m1n4t3
"Oh damn rich people sh*t."
– Abbas_Noorani
"We shouldn't be able to joke about owning a modest home being rich people sh*t. Anyone who works full time should be able to afford a home."
– 1d0m1n4t3
Write Better
"I buy the gel comfort pens. Makes me feel I'm a higher class when writing at work. Smooth crisp consistent ink."
– UltraCoolPimpDaddy
"I have gotten into arguments over people stealing my G2 .07."
– savvyspoon2
Me Too!
"I buy small trash bags for the bathroom trash bins. My whole family uses grocery bags, but I don't like how they always rip at the bottom."
– Deleted User
It's Required!
"No Margarine in my house, Butter Only, and lots of it. My arteries think I'm rich."
– weisblattsnut
Unused
"I have HBO but I don't watch it."
– MillionToOneShotDoc
"I have Netflix, Prime, Hulu, and Disney Plus. Don't watch any of it. Watch YouTube all the time and I'm too stupid to get Premium."
– AngryDerf
Now, that's the definition of having money to burn!
Of course, I wouldn't know. I need to save money for my food!
Generally, when people talk about marriage, they get excited about the big wedding day and the honeymoon thereafter.
People don't always talk about what happens in the marriage after the "honeymoon phase" wears off, and they certainly don't talk about the other long-term realities of marrying someone for life.
Pondering this, Redditor Ok_Reality-77 asked:
"What did you realize after getting married?"
It's Not All Romantic
"Marriage isn't just about the person you want to have fun with. It's also about the person you want to spend $10,000 on a new furnace with, or go to a funeral with, or get a flat tire with."
"Your spouse should make your way in life easier, especially during the hard times."
- aggressivelysingle
Wedding Invitation Drama
"I don't get upset if I don't make the cut for someone else's wedding, that s**t is expensive."
- coconutmama77
"I had one wedding where I got pretty ticked off about not being invited, to be honest."
"One of the bridesmaids at my wedding got married a few years after we did. She was out in Baltimore, and we are UK-based, but she wanted my wife as her bridesmaid too, so we of course flew over. We were the only ones not local."
"In the rehearsal the day before, one of the groomsmen wasn't there, so I stood in for him."
"Then later that night, I was told that the wedding was a small affair and that only my wife was invited to the ceremony. I would be only an evening guest. They just neglected to mention that on the invite."
"It caused massive ripples among the guests because there was no reason for snubbing me like that."
"I really liked the groom and he was in bits trying to deal with the psycho fit his bride was throwing about everything, so I ended up just doing as told so as not to cause an issue for him on his day."
"Years later, she asked my wife on a video call if we wanted to come visit them sometime soon, and her husband said to her, 'You're kidding, right? You know he doesn't like you after the wedding s**t, right?'"
"She was shocked to learn that I thought she was an a**hole, lol (laughing out loud)."
- Wind_Yer_Neck_In
The Wrong Partner
​"Bad marriage does way more harm than being alone."
- rosiebunnies
"When I left my first husband for being an irredeemable a**hat, I truly thought I'd sworn off marriage forever. But here I am, 14 years into my second marriage, and I couldn't be more thankful that I was wrong about marriage being a bad thing."
- -comfypants
"I've had my own bad relationships. Then I started to look at my parents' unhealthy relationship but then saw that my brother actually has a really good one, and that helped put things into perspective. Some people should be together, and others should not."
- Lancefree
The Value of Disagreements
"That true partnership means conflict is inevitable but productive."
"Part of me knew we'd disagree, but I took some time to know the best way to work through it. It's not being a doormat and it's not being right every time."
- d20sapphire
The Importance of Alone Time
"How much I NEED alone time..."
- blacksweater
"We live in a house larger than we need. So we each have hobby areas and our own bathroom in addition to general s**t we don't do together. Our friends think it's weird, but we are strong as f**k, and their relationships didn't survive the pandemic."
- GoldenBarracudas
Secret Personalities
"People can be really, REALLY good at hiding who they truly are."
"People keep telling me I must have missed signs. I think they just haven't encountered people that can change on a dime like my ex-husband."
- InstantElla
Increased Income
"How much easier it is to afford things as a joint couple with two incomes."
- Ornery-Cattle1051
"To me, this is one of the few downsides to being single. I like my single life but do not like my single income."
- SnoopsMan
Constant Forgiveness
"Marriage is a constant exercise in forgiveness."
"Be sure you love them, like for real."
"Luckily for me, I do."
- pussinbootskitty
Marrying the Family
"They say you marry their family. You absolutely do."
"One day I was a girlfriend, and the next I was holding my husband's grandmother's hand while she died. I was dragged into family fights the likes of which I'd never seen. I've been loved and weaponized and defended like I could never fathom."
"I laughed at people saying they married the whole family. I was so wrong."
- IHeartChipSammiches
"You put this into words so beautifully. I never would have imagined how much I love his family as my own, even though they bug the crap out of me sometimes, lol (laughing out loud)."
- chipmunk_butt
Communication is Key
"That good communication is vital to a relationship."
"The ability to have a calm, rational conversation over any topic is something to strive for. The trust that the two of you can talk about anything in a safe environment is key. The ability to be honest and open with each other."
"Communication, y'all. It works."
- agharta-astra
Ditch the Highway
"You spent X amount of years doing things your way. So has your new spouse. Just because it's not your way doesn't mean it's wrong."
"It's okay to compromise, but it's also okay to realize that some things may come down to My Way, Their Way, and Our Way."
"My husband and I learned a lot from each other but 15 years later, we have never, NEVER compromised on how to fold laundry so we just each do our own. I don't mind doing his, but I'll fold it my way. He'll easily wash and dry mine, but he folds his way. It's nice that the laundry is done, but then I had to refold everything."
"For those wondering, I fold shirts in a tri-fold rectangle and he does some weird square thing. Incompatible in our dresser drawers."
- Scucer
Hands and Height
"I have to add (this may sound bizarre) that if one of you is left-handed and the other is right-handed, you will most certainly run into some problems."
"It seems ridiculous, but where you place things that you need multiple times on a daily basis comes down to space and which hand you use (e.g., dish soap, hand soap, etc. Basically anything on a counter in a kitchen or a bathroom)."
"This also applies to height differences. Sometimes we really, literally have to find the in-between, or accept that one or the other will be doing it for themselves and it's not insulting. It's just really for the best sanity of us both."
- HGLiveEdge
Cherish the Time
"I must say, for me, it would be Time. Time moves SOOOOO very slow, and SOOOOOOOOOOOOO very fast."
"I married my wife yesterday."
"We closed on our first house yesterday."
"We had our boys YESTERDAY."
"I finished our basement with my own two hands (and my best friends' hands) yesterday."
"We sold our first home yesterday."
"My father passed away YESTERDAY."
"My boys started high school and middle school yesterday."
"I just made an @ss of myself tonight and needed to apologize to my wife! (This actually was tonight.)"
"Seriously, everything feels like yesterday, but it is moving by so quickly. I'm just trying to hold on, thankfully, she's here with me."
- pencerules
Marriage Plus Kids
"Everyone was wrong, marriage changed nothing."
"But children... Children change everything."
- korinth86
"100% agree. We lived together before we got married. Absolutely nothing in our relationship changed. But kids. Oh lord, that changes everything."
- StannVeal
Medically Responsible
"It changes who can kick whom out of the hospital room. And that was why I got married."
"My husband got married for the feel's and the frilly stuff. I got married so he/we inherit each other's stuff and get the final say on end-of-life stuff (it was a rough couple of years, I lost a lot of family in a short span)."
"Can all that be done separately from marriage? YEP. Is it viewed as seriously? Nope. Can it be done as easily and in one fell swoop? Nope."
"(This, more than the feelings, to me, is why people should be able to marry whom they choose, regardless of gender.)"
- sageautumn
Right in the Feels
"I like saying, 'My wife…' even more than I thought I would."
"We've each been married before, and we were together for 7 years before we got around to getting married (we knew where it was going very early). I didn't think it would feel like that big of a deal to say, but… I love my wife, and the experience of referring to her is enough to make me smile."
- BetweenCoffeeNSleep
While there were some tough realities mixed into this list, most of the experiences shared here were heartwarming.
Marriage might be diminished by some to be just a piece of paper, but for those who take the symbolism seriously, there is some real happiness in store for them.
As the saying goes, "if it ain't broke, don't fix it."
Nonetheless, several brands and businesses will sometimes make noticeable changes, be it to reach a wider audience, or simply to shake things up a bit.
In some cases, the effort pays off, like Dunkin' Donuts, who decided to stretch beyond simply selling doughnuts and coffee, eventually even dropping the "Donuts" from their name, but losing none of their popularity.
Other times, things don't go as smoothly, such as when IHOP (an acronym for the International House of Pancakes) temporarily changed its name to IHOB (International House of Burgers), which turned out to be nothing but a weeklong publicity stunt, but was met with anger and vitriol from it's fanbase during that controversial week.
Redditor Fflewddur_Fflam_ was curious to hear what other brands the Reddit community thought betrayed their core audience to disastrous results, leading them to ask:

"Who abandoned their core audience and paid the price for it?"
Humans Are Technically Animals...
"Animal Planet."

"Their tagline became 'surprisingly human.'"
"Nobody wants to watch ANIMAL Planet for people."
"They have other channels."- rainbirdmelody
You Could Say Their Mission Slipped Through The "Cracks"...
"Cracked.com."
"There were a couple years there where they transformed from a second rate Mad knockoff to some of the smartest, funniest stuff on the internet."
"Then the people who held the purse strings decided listicles and photoshop contests were more profitable than a writing staff."- MichaelMyersResple
"StumbleUpon."
"It was a small website giving you randomized internet pages which I used to browse for hours as they were so fun."
"Now it turned into Mix and I have no clue what it is."
"Pretty sure no one uses it and it makes me sad."- MightyDaisy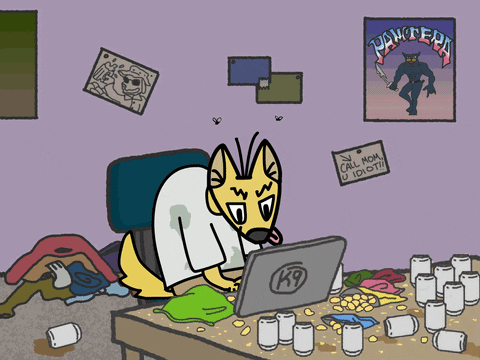 Working On It GIF by KAT BALL
Giphy
Less Handcrafted, More Hand-Me-Down

"Etsy."
'Used to be a fairly cool place to buy and sell mostly handcrafted stuff and items to make handcrafted stuff."
"Now it's basically shady Amazon with worse shipping."
"Everyone seems to be drop shippers and a lot of the more niche crafter/artisan things are pushed out and overwhelmed by cheaper, mass produced goods."- THIS_IS_MY_JOYSTICK
The Dreaded Paywall...
"Photobucket!"
"Back when forums were still a thing, Photobucket would host your images for free."
"Then one day they decided EVERYONE would have to pay monthly, no free tier, nothing."
"We all collectively agreed we would not be paying, and that was that."
"I feel like it may have contributed to the death of forums."
"Ruined a few of my car build threads, that's for sure."
"To this day they still send me emails a couple times a year threatening to delete all my photos if I don't come back."-pr0b0ner
Arguably, All For The Best?...
"Yik Yak."
"It was a way to have conversations with people in the area anonymously (really popular on college campuses)."
"They made an update to create user profiles and pretty much everyone just stopped using it because anonymity was the whole point."- Fakjbf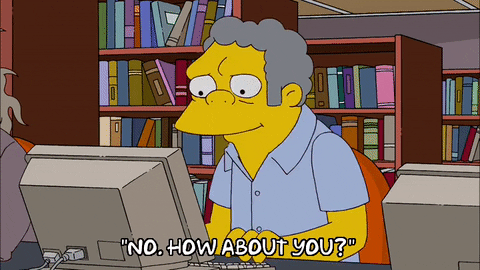 episode 16 moe GIF
Giphy
Chocolate Lovers Revolt!
"This is incredibly niche, but in Norway there used to be two providers of chocolate powder, the kind you mix with hot or cold milk to make hot chocolate or chocolate milk."
"They were O'Boy brand and Nesquik, equally loved and enjoyed a healthy fanbase 'rivalry'."
"O'Boy is a Swedish product sold in Scandinavia and the Baltics since the 50s, Nesquik is of course Nestlé brand and sold all over the world."

"Sometime in the 2010s Nesquik decided to change the formula of the choco powder."
"I imagine to save money."
"And for making hot chocolate the new recipe was fine."
"What Nestlé underestimated, however, is that most Scandinavians drink their choco powder cold to make chocolate milk."
"The new recipe had a different type of sugar in it that wouldn't dissolve in cold milk, leaving a crunchy powder in the milk."
"Norwegians outraged, Nesquik was deemed useless, nearly everyone in the Nesquik camp migrated to O'Boy, and Nestlé lost almost all its market share overnight."
"A few months later, Nesquik is gone from the shelves nearly everywhere, never to recover from the blunder."- -Yngin-
Tornados Filled With Sharks Are Not For Everyone...
"Sci-Fi Channel."
"At some point there was no sci-fi on it."- AlienBeingMe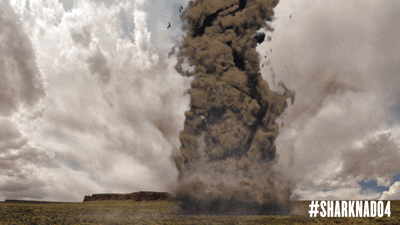 Tara Reid Storm GIF by SYFY
Giphy
Not Everyone Can Keep Up With The Times...
"RadioShack."
"They went from selling electronic components, little gadgets, and interesting tech bobbles to nerds to trying to sell expensive cell phone plans and sh*tty batteries to a different audience."
"We saw that the customers who came to RadioShack shifted from middle/upper-income engineers and tech geeks to lower income people in a six year period."
"Then we saw the geeks stop coming in at all because they would come in for some capacitor or breadboard, and the person there wouldn't know what that was."
"If it wasn't a phone, they didn't know."
"Even if it was a phone, they probably couldn't tell you anything about it."

"Old RadioShack employees were knowledgeable and well paid."
"New RadioShack employees didn't give a sh*t about technology."- 001235
Seems FittingThat Their Old Audience Is "History"...

"Anyone else remember when The History Channel was about history and not about aliens?"- rienjabura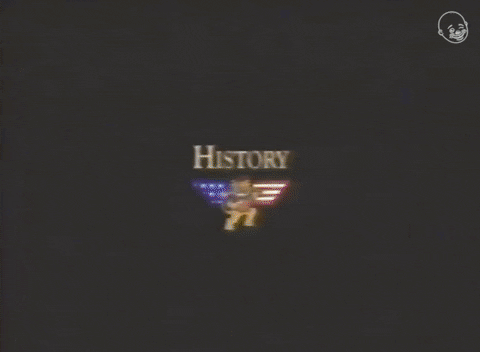 Found Footage Video GIF by Eternal Family
Giphy
There's A Reason They're Not So Well Known For Their Food...
"Every restaurant that opens in the UK goes through the cycle:"
"New and interesting food."
"Very different from most British food."
"Becomes very popular."
"Owners sell to a large company."
"Large company decides that being popular isn't enough, they want everybody to eat there."
"Make the food more British."
"Looming failure is hidden for a while because they attract new customers at exactly the rate they lose old customers."
"New customers have tried it, realize they can get that food anywhere, stop going."
"Chain closes and is replaced by a Greggs or Nandos, depending on the size of the location (not dependent on how far away the nearest Greggs or Nandos is."- skztr
Money Doesn't Solve Everything

"Quora."
"There were excellent groups with intelligent discussions."
"Then it became monetized and people submitted 100s of questions a day."
"'What time does the Walmart close in Boise?'" "
"'My 16 yr old came home with an A- so I took away their phone for 6 months'."- JanuarySoCold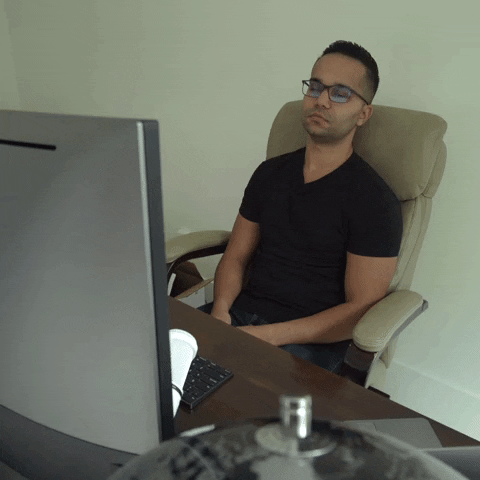 Bored Sales GIF by E
Giphy
Success can be a very dangerous thing.
As it can make you think about nothing but getting bigger, often resulting in your leaving people behind along the way.
A cautionary tale for young entrepreneurs.
When you're in a relationship, the things your significant other—or sig-O—does hit different.
Teasing remarks you'd laugh off from friends can feel like a knife in the heart when your romantic partner says it.
Minor slights can easily become major issues in your relationship if you feel vulnerable.
Reddit user _Halboro_ asked:
"What was something fairly small that made you feel betrayed by your [significant other]?"
Unequal Devotion
"When he was doing a work contract overseas I sent him love letters every two weeks to feel connected."
"When he got home and unpacked I found many of them unopened."
~ athenasplanet
"My high school girlfriend lent my hoodie to someone else."
~ Responsible_Roll7065
"Gah! I had a University BF lend My hoodie to a girl (who was a smoker, too. 🤮)."
"There were at least 15 other single guys there that could have stepped up and lent her their sweaters, but mine was up for grabs!"
"And when I got it back it reeked. So, annoyed with him on multiple levels."
~ Au-stellar-12
Unequal Effort
"My sister was in the hospital and he didn't do the dishes while I was gone for 3 days."
~ shirleytrix
"When he got Covid, he was quarantined downstairs. I waited on him hand and foot."
"Three days later, I got Covid but while he was feeling better and still quarantining himself, I had to be sick and care for our son."
"I was stooped over the counter trying to make him dinner and he just went back downstairs. I'll always remember that."
~ Lychanthropejumprope
"My sister, nephew, and mom went on a vacay for about 9 days including travel days."
"When she and my nephew got home, the sink was full of dirty dishes and so was the island in their kitchen. Their island is HUGE, bigger than what I would consider average for a home."
"There were also trash bags just sitting around the house and it was just absolutely disgusting."
~ Ill-Stomach1871
"It's small, but one year we were both working 15-18 hour days but had Thanksgiving off. I planned the menu, he didn't give input."
"I ordered the ingredients online during my lunch break to pick up after work because I didn't have time to shop."
"I woke up early, made everything. Cleaned the dishes and the kitchen after."
"All he did was complain."
"I made too much. I had too much wine (3 glasses over 7 hours)."
"After all that work and not even a compliment or a thank you?
"Yeah—we divorced. That was our last Thanksgiving together."
~ azorianmilk
Unequal Consideration
"After complaining for months that I never got to sleep in, despite being the only one to get up to the kids in the night, he finally let me sleep in one morning."
"I woke up hearing him quietly saying to the kids 'Mummy's had long enough; go wake her up'."
"I only had maybe an hour extra. He always had several."
~ a-nony-mouse33
"I'm almost always up first. I tend the pets, get the kids going and make coffee. 20 min routine."
"Every morning I'd bring him a cup of coffee and open the curtains to let some sunlight in and then leave and he would play on his phone and sip coffee for half hour while I tended the kids and got to work."
"Then he complained that just because I was up didn't mean he had to be up."
"Guess who doesn't get hot coffee in bed anymore."
~ MsFlippy
"My ex would skip the songs I liked that came on the radio."
~ violet_hydrangea
"Was on my way back from Turkey with a nice stash of dried fruit from Afghanistan (imported to Turkey)."
"Declared it on my customs form."
"Got detained for agricultural reasons, said they would let me go but had to take the dried fruit."
"I looked and looked but could not find it. Was detained for hours."
"Turns out my girlfriend ate it all while I was asleep on the flight."
~ neuro_exo
Unequal Humor
"We were going through airport security together."
"She went first and when she was being screened, pointed at me and said 'make sure you check my boyfriend, he always has knives' as a joke and then I got detained for a search and questioning and almost missed the flight.
"And no, I didn't have any knives other other contraband on me. Then she got mad at me for almost missing our flight."
"LIKE WHAT DID YOU THINK WOULD HAPPEN HERE EMILY‽‽"
~ ThadisJones
"When we were signing our first lease she joked with the landlord about how rowdy I am, to 0 chuckles or even a smile.
"I wanted to bang my head into a wall."
~ NCAA_D1_AssRipper
Unequal Respect
"I had a friend who dumped his girlfriend when he overheard her making fun of his (admittedly, rather nerdy) sister to her friends."
"He said it wasn't just about loyalty to his sis, it was about not wanting to be with someone who has to put others down to feel better about herself."
"Always thought it was admirable."
~ whitneywestmoreland
"The most extreme case I know of is my dad and the girlfriend he had before my mom came along."
"He and the gf were high school sweethearts and had been together for three years. They were both dying to see Back to the Future 2, a movie that had been highly anticipated for years."
"He had a family emergency the day it came out so they agreed to see it the following Monday. He found out from friends she went to see it with a douchey guy friend my dad never really liked."
"He was so hurt and she was so unapologetic—her attitude was 'I'll go see it with you too! Why did I have to wait?' even though they'd agreed to see it together. He told her they needed to take a break."
He fully meant for it to be temporary, just until he cooled off, but then he met my mom when he went to see the movie by himself…and he never looked back.
"He does feel a bit guilty though because his ex was pretty devastated when she found out he'd met someone else and wanted to end things for good."
~ levoyageursansbagage
People felt these were minor slights, but many seem pretty major from the outside looking in.
Most ended the relationship being described.
I guess it's proof positive that little things—good or bad—mean a lot.