Spooked People Share The Scariest Thing That's Woken Them Up At Night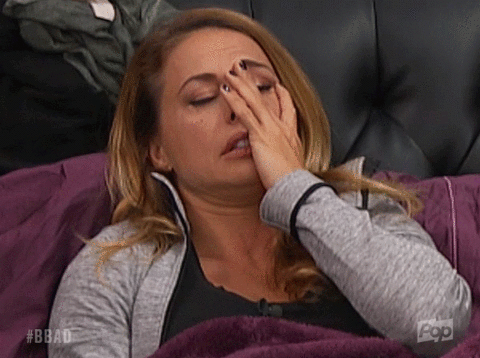 We have all had those nights where we wake up from a dead sleep scared out of our mind. Whether it's a nightmare that shocks us out of a deep sleep, or something in our surroundings, it is never a pleasant experience. these people share their nightmares that you might be able to relate to.
u/lightlysativad asks:
Spooked People Share The Scariest Thing That's Woken Them Up At Night
A terrifying and amazing surprise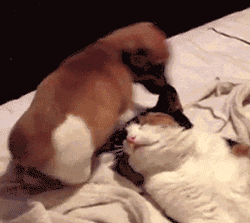 I woke up to sound of scampering racoon like creature inside my room zooming about the night before christmas. It then bounce on my bed jumped off and ran out. Racoon sized.
I followed it and it was laying on the couch and barked at me adorably.
Apparently my parents got my sister a puppy and it had escaped during the night because it was lonely. They had it in a uncovered puppy kennel in the living room and he climbed out.
The interesting thing is he dint like my older sister and instead clung to me and he became my dog when she moved out and couldn't take him. Best friend to this day.
A nightmare come true!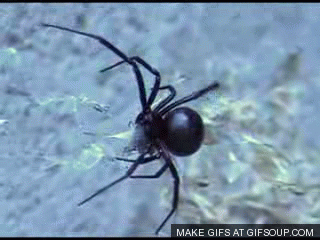 Went to bed at midnight. Woke up in searing pain at 2 AM, such grave pain that I thought my appendix had burst. Flipped on the lights to take a Tylenol only to find I had rolled over on a black widow spider that had bit me.
Would you check the closet?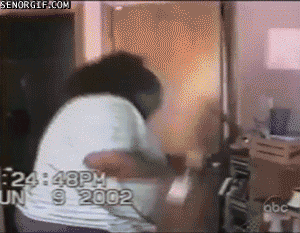 In college, I woke up to my glass closet doors violently shaking in my apartment. I 100% thought someone was IN the closet. My roommate was working a night shift on campus and wasn't there, so I was alone. I basically sat in silent terror for an hour until I got enough courage to get up and go check. Nothing was there, and I convinced myself that I had a weird nightmare.
That morning, I got up and was reading the news and saw that there was an earthquake. I realized that is what I heard and it made much more sense. I went to college on the east coast of the US, so it was really strange to have an earthquake.
The parents didn't think this through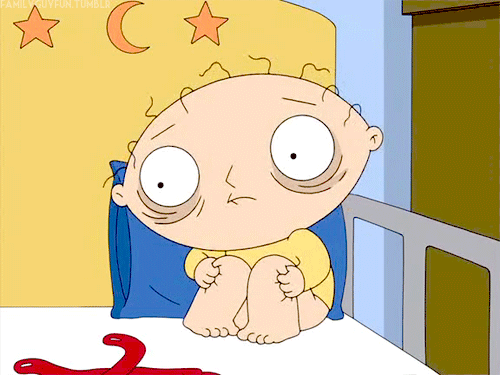 I'm sure there were worse things. But one time when I was a kid, my parents placed a full-body shaped Elmo balloon in my room while I was sleeping.
Ever woken up to a floating body...?
The possessed doll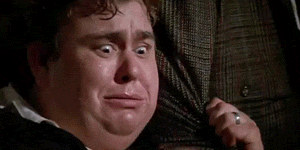 Daughter had this Minnie Mouse baby doll that crawled on all fours when you touched a button on its back. Wife and I woke up at 2 am to the sound of the dolls creepy laugh. Went out to the living room and the doll was walking straight into the corner. Each time it stopped it would just start right over again. The button wasn't broken or anything, so i'm not sure what happened. Donated it.
That will do it!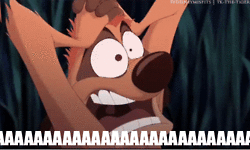 My**friend standing over me in the middle of the night while sleeping at his place. Scared the life out of me.
This is pretty intense!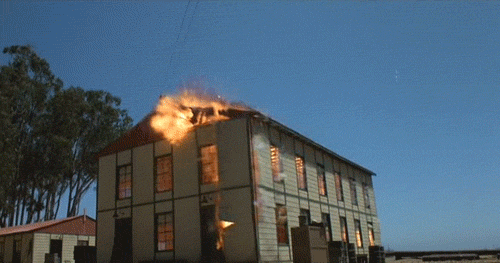 I used to live a few minutes away from Buncefield oil storage facility, it was the fifth largest oil depot in the UK. On the morning of 11th December 2005 it exploded! The explosion threw me out of my bed, and the doors of our house burst open. I looked outside my bedroom window and the sky was engulfed by a giant fire ball! 11 year old me genuinely thought it was the end of the world... it still baffles me as to how no one died during that incident.
There is nothing more spooky than blood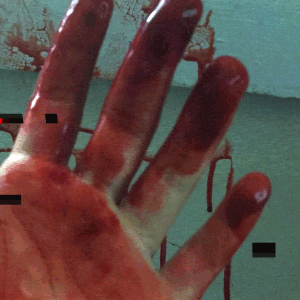 I got up to go to the bathroom, and didn't turn my bedroom light on so I didn't see that anything was amiss. When I got to the toilet, I suddenly realised that my hands were covered in blood up to my elbows. It wasn't dripping wet but it wasn't dry either. I didn't have any cuts or seem to have any injury of any kind. When I washed my hands I checked everywhere: no injury. What the hell was happening? When I went back to my bedroom I turned the light on, and half of my pillow was covered in blood as well, almost exactly down the middle. It was then that I realised I'd gotten a nosebleed and been wiping at it in my sleep, and it must've stopped just before I woke up so I didn't have any clue left on my body as to where I'd bled from. I was living in a very dry area at the time, so nosebleeds were a common issue for me. That's the only time I've gotten one during my sleep though.
Oh h*** no !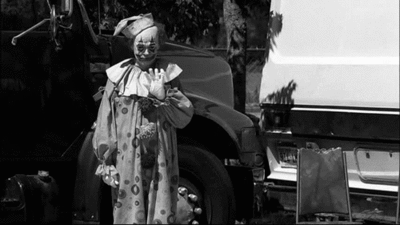 Someone standing in the bedroom doorway.
He flipped on the light then flipped it off.
I woke my husband up and this guy walked out of the apartment. My husband ran out after him in his underwear, I went to the kitchen and got a knife and ran after my husband.
Turns out, the woman who lived there before us had broken up with her boyfriend and moved without telling him or getting back his key. I guess he came back to see her...at 3 in the morning.
No thank you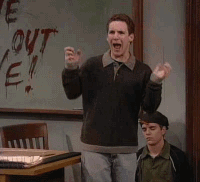 Exploding head syndrome...

"alternately termed episodic cranial sensory shock, is a benign condition in which a person experiences unreal noises that are loud and short, like a bomb exploding or a gunshot, when falling asleep or waking up. These noises are often jarring and frightening for the person. Neither the cause nor the mechanism is known. Though harmless in and of themselves, episodes have been known to create distress or impairment in the lives of individuals."
It happens to me once or twice a year. It keeps things interesting.
Bad roommate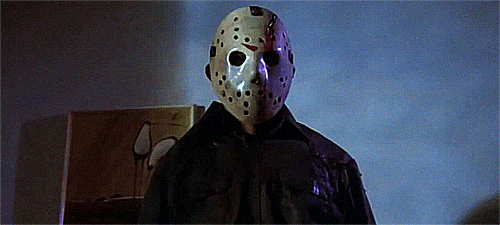 Housemate coming home drunk after midnight from a Halloween party dressed as Jason from Friday 13th, walked into my room by mistake in his full Voorhees costume and just stood in the middle of the room looking around trying to work out where he was.
Woke me up as my door opened and I was frozen terrified for a good 30 seconds. Bought a lock for my door the following week.
False alarm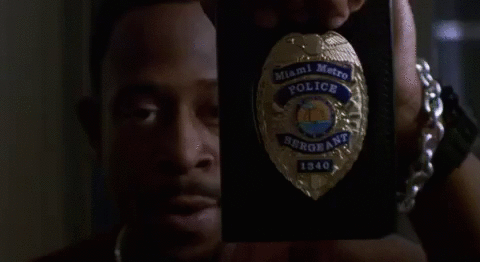 "OPEN UP! POLICE! WE HAVE A SEARCH WARRANT!"
It was about 6am, accompanied by banging that was loud. Turns out it was for the apartment beneath my bedroom window but I sat straight up and my first thought was, "Oh no, they got me!" despite being one of the least shady people alive.
When your arm falls asleep and scares the life out of you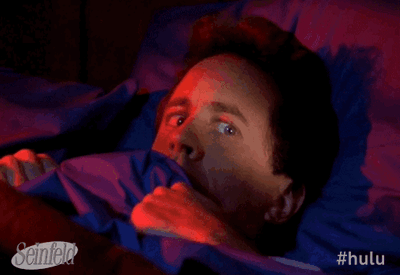 Sleeping at home, alone, I woke up one night when I rolled over and someone else's limp arm flopped across my chest. I freaked out, grabbed the arm, flung it away, and tried to scramble out of bed before realizing that it was my own arm. It had completely lost all feeling up to the shoulder.
The sleepwalker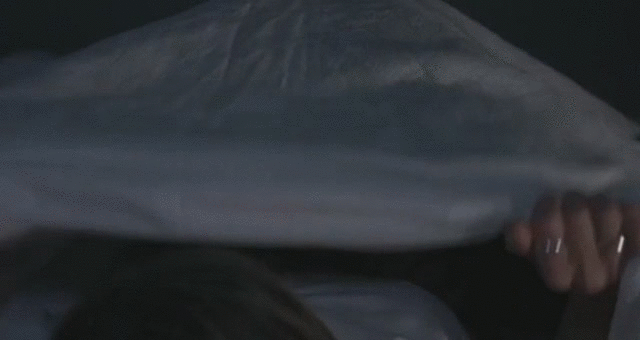 I lived w/ my oldest sister & her two daughters. Her youngest (3 years old) was a sleepwalker. She was tiny, white-blonde & liked to wear a white nightgown that was too big for her.
Yeah, wake up to the sound of thumb-sucking right next to my head, roll over & see the world's shortest ghost.
What a nightmare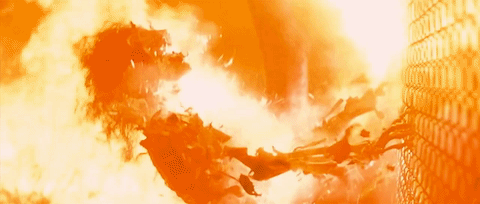 Someone slamming on the door of the apartment across the hall screaming "your apartment is on fire."
It sounded like it was on mine. Woke up and immediately started choking on smoke. The fire alarm then went off.
Everything ended up being okay (someone flicked a cigarette butt off their balcony, it landed on the one a few floors beneath it and set their patio furniture on fire, hence why someone saw it before the alarm went off). It was just so disorienting and terrifying to wake up to the pounding on the door, the screaming, and the smoke.
A death threat is a lovely way to wake up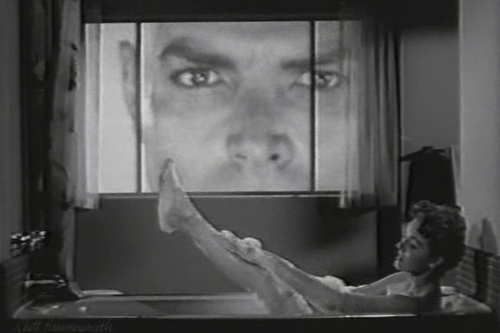 My moms stalker banging on our door, walking around our house, yelling that he was going to kill both of us.
Poor Bach Bach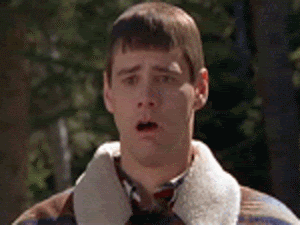 We had a rooster who was pretty aggressive, but he watched the rest of the chickens. He was so aggressive though that only certain people could go near him otherwise he'd attack and spur. For awhile he had free reign of our yard, but we had to pin him because he'd attack people. Well, he'd figured out he could sort of halfway fly out and get back into our yard after we'd all gone to sleep.
One night we woke up to what sounded like a young girl screaming at the top of their lungs. We ran outside to see what it was and old Bach Bach (his name) was walking around decapitated. He'd picked a fight with a raccoon and lost, but that sound he made that night still haunts my dreams sometimes.
When your cat is messing with you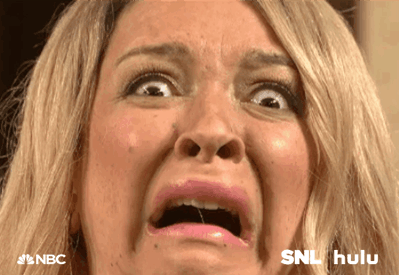 My son has had a Scout since he was born. It's this green dog that plays music and speaks when you press his paw, and you can program it to say your child's name. He also speaks in a young child's voice.
Since my son was an infant at the time, all his toys were pretty much contained to our living room as he wasn't crawling yet. Every night before we went to bed, we would put his toys away in a wicker basket that we had beside our entertainment system. I distinctly remember putting Scout back in the basket.
I woke up at 2 in the morning to Scout's voice under my bed, saying "Do you want to play, (Son's Name)?"
I was halfway to my son's room to get him and get away from that haunted oy before my brain turned on and I realized that my cat had dragged Scout under our bed and was currently humping it.
F** cats, man.
The unexplained animal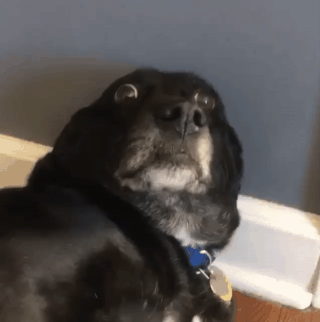 The clear and obvious sounds of an animal in the bedroom. We had no pets. I'm in the UK so my sleepy brain at first thought it was a rat, or several rats fighting for their lives. After some minor panicking it turned out to be a pigeon trapped behind the boarded up fireplace. Slept on the sofa that night.
I think he means adrenaline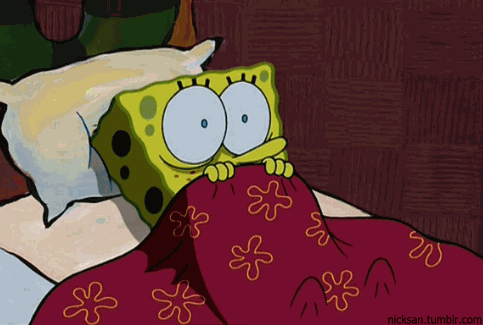 When I was young (ish) I woke up to the sound of people quietly moving around downstairs when I believed I was home alone. Still confused from the sleep I grabbed a telescopic wheel brace as the only available 'weapon'. Heart beating out my chest, fight or flight reflex in full effect when I heard the sound of footsteps up the stairs outside my room. Hand on the door handle and ready to fight for my life, I hear my dads voice, immediately realize my parents had got back from holiday earlier than I expected. The endorphin rush was intense.