Sophie Turner and Joe Jonas are sealing the deal in ink, but don't get too excited; it's not on a marriage license.
---
NYC tattoo artist Mr. K took to Instagram and shared Joe Jonas' and Sophie Turner's matching tattoos. With a nod to Disney's Toy Story, the engaged couple split the line To infinity… & beyond. Jonas took "To infinity" and Turner finished with "& beyond." Now, when they hold hands...well, you get the idea.
The tattoos are in a delicate cursive with an ever so tiny rocket ship. Too cute!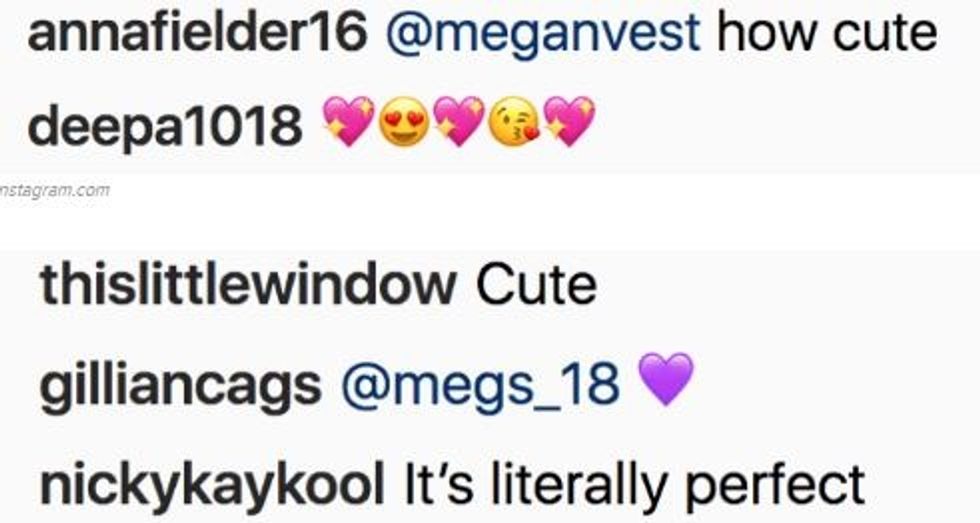 Instagram

Instagram
People are rooting for this couple.
@PerezHilton They are so much in love!!

— Cecilia Stanners (@Cecilia Stanners)1539046834.0
And maybe feeling a little jealous. 😉
@PerezHilton Where is my Joe Jonas ?

— MartiniMolly (@MartiniMolly)1539063026.0
Could this mean the wedding plans are progressing?
Sophie Turner and Joe Jonas' New Tattoos Take Their Wedding Prep to the Next Level https://t.co/GgCSDGd7Rs https://t.co/tgND1Nz7q8

— Glamour Fashion (@Glamour Fashion)1539039896.0
People love this couple even when they want to throw bread sticks at them.
I sat across these two love birds at dinner last night and if they weren't so darn cute I'd have thrown my breadsti… https://t.co/gHrglbn6PZ

— Derek Blasberg (@Derek Blasberg)1538557672.0
@DerekBlasberg @SophieT @joejonas beautiful couple ❤️

— Tatiana Pashkova (@Tatiana Pashkova)1538564187.0
@DerekBlasberg @SophieT @joejonas 😍😍😍😍❤❤❤❤ Couple Goals!!!!

— Jess (@Jess)1538557884.0
We wish the couple a lifetime of happiness.