People Share Signs That Someone Is Extremely Intelligent
When looking at a resume, it's easy to understand how prospective employers will assume someone is very intelligent based on their education and past experience.
But one shouldn't only assume someone's intelligence based on what they read.
More often than not, one can tell rather quickly that someone possesses above-average intelligence, based on how they speak, how they behave, or other telling details.
---
Redditor PadWanKenobi was curious to hear what people felt were the tell tale signs they were in the company of a possible genius, leading them to ask:
"What's a sign of extremely high intelligence?"
Instant adapability

"Ability to intuitively and quickly understand complex systems and how lots of parts relate in a coherent whole."
"Like I work with some people who just keep tons of concepts in their head and easily integrate new information into their understanding of those concepts."
"They immediately know what questions they should be asking to better understand."
"And these are things they're currently working on, not like things they spent time studying in school over years."
"They just have a very strong ability to synthesize new information into their understanding."
"I sit in meetings distracted and confused having forgotten what we talked about in the previous meetings, and these folks just consistently have a solid handle on everything."- Ok-Control-787
Innate Problem Solvers
"They know when not to solve a problem."
"This took me a while to understand but the smartest people I know do this."
"It could be a really simple thing like ignoring emails from people asking for help."
"The supervisor or boss might have a quick and easy solution for the situation but instead of just handing it to the person that asked they let them figure it out on their own."
"They know who they can do this with and when to do it."
"If they did that with all of their underlings it would just create a mess."
"Another example that I can think of is planned chaos."
"Some people can predict exactly where things will go wrong and they could fix it before it creates a problem."
"They don't because nobody ever notices what's going on in the background when things are working perfectly."
"Once things fails then everybody notices and if you are the one person that fixed it you become the hero."
"They can also use then chaos to reach a goal they couldn't get before if things were working correctly."
"There's many examples of this in every day life that I didn't see before until I realized what was happening."- atapes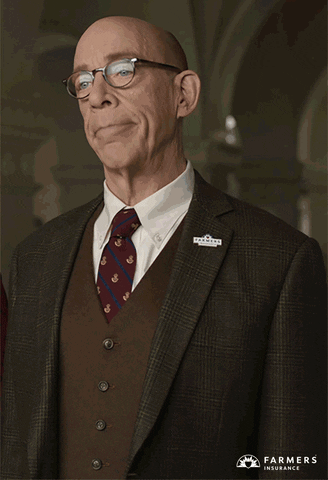 Giphy
You know what they say about people with small hands
"If your hand is smaller than your face."- FallofTheKnight
The all knowing glow.
"When someone asks you a question and you push your glasses up while light comes out of it and covers your eyes for some reason."- JonEregor
Those giveaway behavioral quirks
"Wearing glasses and saying things like 'ah yes', and 'I see' while you pensively rub your chin."- iuytrefdgh436yujhe2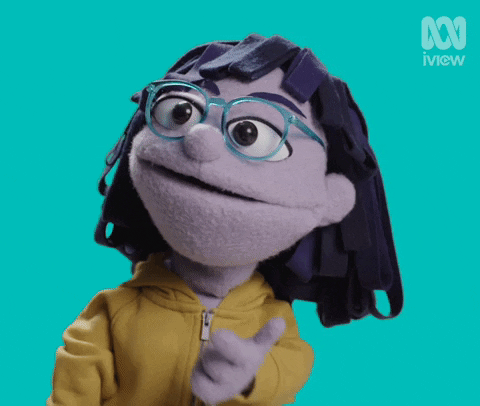 Thinking Reaction GIF by ABC TV + IVIEW
Giphy
Encouraging others
"When they explain something they make the people around them feel smarter, not dumber."- redkat85
Being one step ahead.
"The capacity to understand complex things, see patterns where regular people don't."- Ostepop234
"They have this tendency to make you go 'Ohhh, why didn't I think of that?' when listening to them talk."- did_it_forthelulz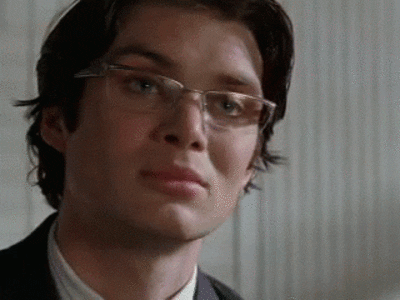 Why Didnt I Think Of That Cillian Murphy GIF
Giphy
An endless love of learning
"A passion for knowledge and expanding understanding of complex concepts."
"The plumber can be just as insightful as the scholar."- KatatoniK94
Some people like to flaunt it.

"Your username is EitiFrie."
"Jk."- EitiFrie
Take your pick...

"Talking to yourself while constantly working out things in your mind."
"Asking many questions - curiosity."
"Having anxiety and depression."
"Not having motivation to try once you fail something - you're used to 'getting' things immediately."- I_Just_Want_2_Live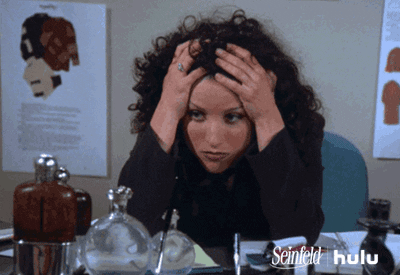 Stressed Over It GIF by HULU
Giphy
Those who really hear you.

"Being a good listener."- IMeanHeck
Careful considerations.

"They actually think logically about conspiracy theories without completely believing them."- skyistootired
No one likes a "know it all"
"Knowing when to say 'I don't know'."- CattDawg2008
"Knowing when to give up in an argument."- ShauryaP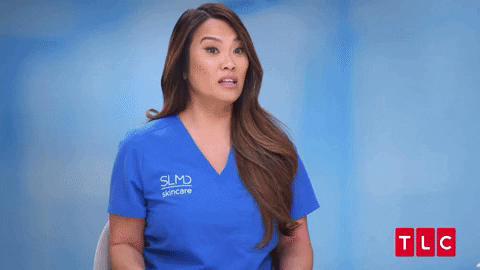 Give Up GIF by TLC Europe
Giphy
A nose for trouble...

"Depression."
"Hopeless."
"Understanding exactly how doomed we are."
"The next 50 years are going to be brutal."
"21/22 was just a warm-up."- hopeianonymous
It's not always easy.
"Unfortunately Schizophrenia and a ADHD."
The ususal...
"The most intelligent people have ."
"A good general knowledge."
"idk but speak 2 or more languages."
"Have an understanding of crypto and programming."
"And finally know how to fix a car."
"That is the most ultimate smartest person, we should be able to all agree on this."- hehehhe_
The company they keep
"Discreetly distancing themselves from raucous buffoons."- Chameleon777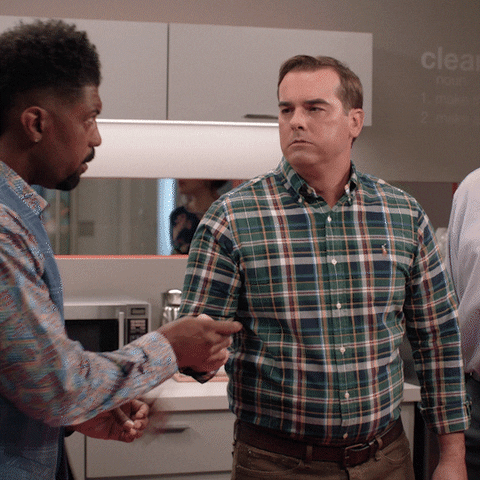 Anthony Anderson Reaction GIF by ABC Network
Giphy
Of course, one shouldn't always be fooled by what they see.
As many people are masters at appearing much smarter than they are.
In fact, one important sign of super intelligence is being able to separate those who appear smart, from those who actually are.

Reddit user Prestigious-Humor872 asked: 'Food Trends People Can't Wait To Die Out'
Food trends are not so very different from fashion trends, constantly evolving and quickly becoming outdated or passé.
Can you think of the last time you were served ambrosia at a dinner party?
Or have you noticed how anything featuring kale is now met with an eye roll rather than excitement?
Of course, some food trends tend to last longer than others.
Even if many people wish that they would also become extinct... the sooner the better!
Redditor Prestigious-Humor872 was eager to hear all the food trends people wished would die out, and fast, leading them to ask:

"What modern food trend can you not wait to die?"
Less Isn't Always More...

"2 ingredient desserts (with 7 'optional' ingredients that appear once you read the actual recipe)."- strawberry-emma
You Pay For The Experience
"Food trucks that charge the same price as a premium restaurant but serve half the size on a floppy plate that I have to stand up to eat."- thorn_10
"Food trucks."
"Weren't they supposed to serve cheaper food because of lower overhead?"
"No brick and mortar?"
"We have a lobster roll truck-pulled by a Range Rover- that shows up for lunch and charges $22 for one entree."
"Ridiculous."- tizzymyers·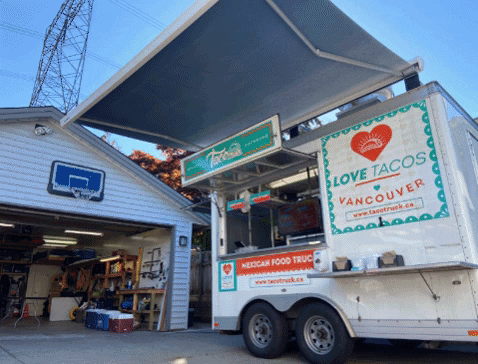 Giphy
Choice Of Words...
"Calling a slight alteration to a recipe a 'hack'."
"Adding parmesan cheese to your grilled cheese sandwich is not a 'hack'."
"It's a minor recipe change."- No_Pear_2326
Jumping The Gun A Bit...

"If I'm on a website I'm only there to look at your menu."
"I'm not interested in starting an order before I've looked at the menu."
"No, I don't want to give you my zip code."
"Just give me your menu and some food pictures."- DueRest
Staying Humble?
"Fancy restaurants that say they serve 'street tacos' and proceed to charge $18 for three."- Chipwich75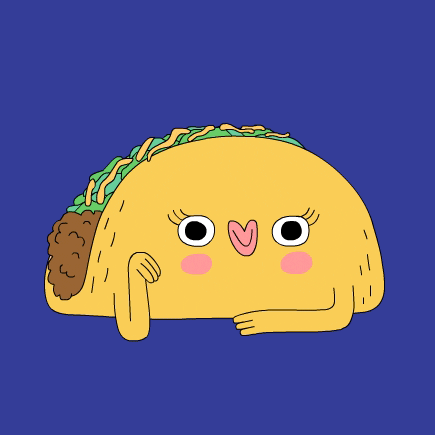 T-Bell Yes GIF by Taco Bell
Giphy
There's A Reason We're Told Not To Play With Our Food...

"The stupid food wasting trends on YouTube and TikTok etc."- fluffernuttersndwch
Presentation Is Key...
"For some reason putting food in wine glasses."- Ralphroberts603
"Restaurants serving food on cutting boards, shovels, paper, shells, or anything that is not an actual plate."- Funny_Disaster1002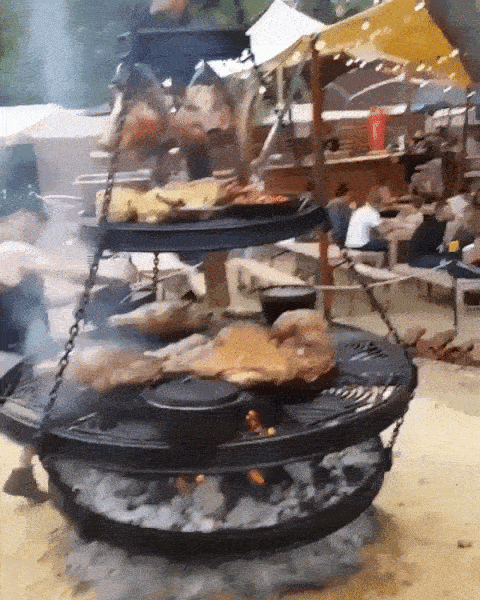 meat grill GIF by Gifs Lab
Giphy
Remember The Golden Arches And The Red Roofs?

"Making all fast food buildings look like cookie-cutter beige/grey boxes."
"They all used to have their own distinct personalities."- mattnotis
There's Economizing, And Then There's Jusy Poor Hygeine...
"The videos of people making food in sinks."
"Gross."- h20rabbit
Is It Even Still A Secret After 100 Thousand Views?
"Any TikTok/IG trend that makes life more difficult for fast-food workers with overly complex orders or ordering stuff not on the menu or trying to 'one up' each others orders etc."- HiThisIsMichael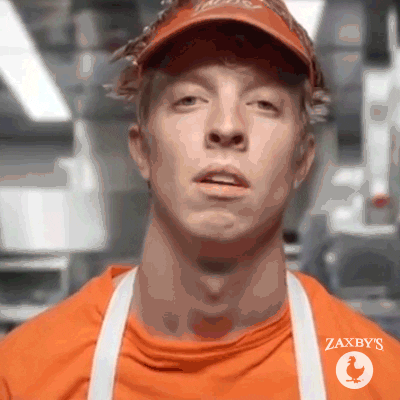 bored fast food GIF by Zaxby's
Giphy
Maybe It Gives Them Incentive?
"Tipping as an option BEFORE receiving good service."- mytimeis2044
Sweet Tooth? Or Cavity Express?

"Sweets on top of sweets."
"A milkshake with a donut, lollipop, and cupcake attached."- Marleygem
Technology Slowly Taking Our Jobs...
"I just went to a restaurant, not a fast food place, a sit-down restaurant where you have to scan the QR code for the menu, then a screen pops up where you have to place your own order."
"No one comes to the table to answer questions, nothing."
"You place your order, a person comes by and throws your drinks at you. "
"Then they swing by a while later and throw your food at you."
"That's all you see of them."

"You pay your bill on your phone, and are still expected to tip."- Megmuffin102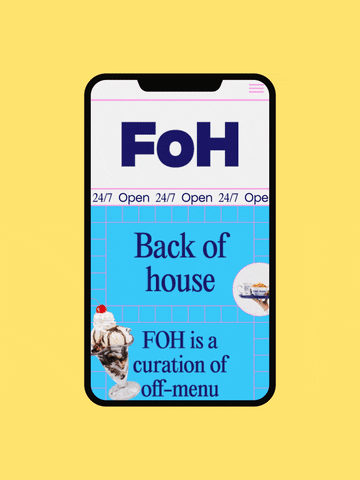 Saint Urbain Website GIF by Front of House
Giphy
Be it in presentation, cooking style, or flavor profile, people will likely always try to make food "cool" in truly bizarre ways.
Sometimes ignoring that the only thing that should truly matter is whether or not it tastes good.
At least people have finally realized that kale doesn't need to be added to everything!
For now, at least...
When discussing love and relationships, the motto is usually less is more.
But what if there is more of one partner?
Being involved with identical twins can be quite the experience.

Can you really tell them apart?
Is everything identical?
If you're attracted to one, aren't you automatically attracted to the other?
So many questions.
Now we need some answers.
Redditor nicknamesofdaveryder wanted to hear about love and the twin experience, so they asked:
"Redditors who married someone with an identical twin sibling, why are you glad you're not with the other twin instead?"
I've never met a lot of twins, let alone gotten involved with a pair.
I have questions.
Hopefully I get some answers.
Saved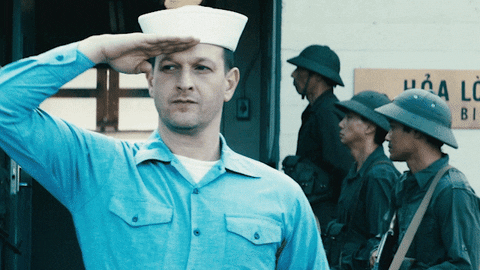 Comedy Central Wink GIF by Drunk History
Giphy
"My late husband's twin was a non-functioning alcoholic and my husband wasn't. My husband says joining the navy was what saved him from going down that road."
iteachag5
Falling Asleep
"Story time! I am an identical twin (we still look so much alike!) and one night I spent the night at her house. She and I fell asleep in the same bed because we were up late talking, etc. Her husband slept on the couch. The next morning my twin went to take a shower and her husband laid down on the bed with me (thinking it was her of course). I jokingly said 'Hey sailor, looking for a little variety?' He shot off the bed and said 'If I was looking for variety, do you think I'd choose you??'"
tanyagal2
The Good Guy And The Other One
"I didn't marry him but I dated an identical twin. His twin's girlfriend and I used to joke around that she got the evil twin. He was just a selfish, messed-up person. One of the benefits of breaking up with my boyfriend was no longer having his twin in my life. Plus, his ex gf and I are still great friends! The good guy was just the lesser evil. She wanted to get as far away from that family as I did. The best thing to come out of those relationships was our friendship."
super-ro
Love Wins
"My dad's an identical twin. People have a hard time distinguishing them, but to my mom and me, they look like two completely different people because of the way they walk/talk/etc. Obviously, my mom only fell in love with this one person. When you love someone it's actually pretty easy to tell identical twins apart."
michaelsgavin
Issues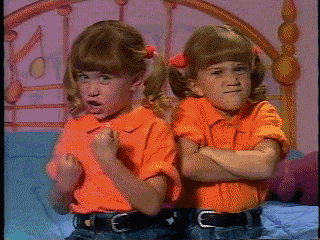 Threaten Ashley Olsen GIF
Giphy
"The other twin has the same personality as I do. We argue readily and are super competitive with each other. We butt heads on a lot of issues."
why_not_send_a_nude
Personality clashes aren't just a twin thing.
It's a human thing.
We can't help ourselves.
Different People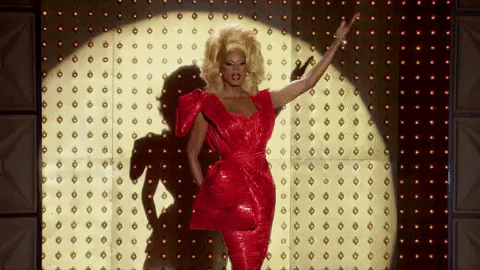 Triplets GIF by RuPaul's Drag Race
Giphy
"I work with a guy who married an identical triplet, one of the triplets also works with us. I asked him one day if it was weird working with someone who looked just like his wife. He got a little pissed and basically said they are all very different people and he doesn't see much of his wife in her."
LeafMeAlone_99
He's Evil
"We're not married but known each other since we were 12 and have been together 3 and a half years. His twin is a massive di**head who tried to break us up multiple times, was madly in love with me in his own words, and after 2 years of pursuing me declared I was a terrible person and put him through hell. Because I didn't break up with his TWIN BROTHER to date him."
xMollyP
Life Choices
"My husband and his twin brother look very different to me, although they are identical and get mistaken for one another all the time. They couldn't be more different in terms of personality. They have different values and life goals, hobbies, one is introverted and the other is extroverted. If they were two people who didn't look alike, I would automatically not be attracted to my brother-in-law simply because we are not remotely compatible personality-wise."
"Also they have very different styles. I do not find the way my husband's twin dresses/grooms his hair attractive. It's so wild to me when people can't tell them apart because they couldn't be more different in my eyes."
lanieeeeeeee
Opposites
"Well, my wife and I have been together for 30 years. She has a 'mirror' twin. Even now, if you don't know them well or interact frequently you will not be able to tell them apart. They are complete opposites. I married the extrovert, she has never met a stranger, will try anything at least once, and can find a positive aspect in almost everything she encounters, they are also best friends, my wife drags her sister along all the time."
"Once she's out she enjoys our activities. I love my SIL, all three of them, but so glad I married the one like me. The mirror part even goes for looks, when I see my wife's reflection I see my SIL, it's weird sometimes. Also, attitude and personality are everything, I have never been 'attracted' to her twin."
redbonecouchhound
The Look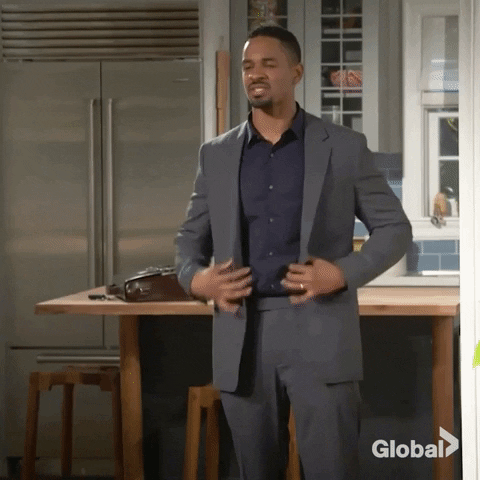 Sexy Damon Wayans Jr GIF by Global TV
Giphy
"I used to date an identical twin. Although I found his brother objectively handsome, I wasn't attracted to him at all. It was cool to directly experience how attraction goes far beyond just the looks."
Liatessa
I've never been intrigued by twins, and now I never will be.
Corporations don't get big overnight.
A lot of tough decisions, big wins, and sometimes even bigger losses, go into their growth.
But sometimes companies make mistakes that the public simply cannot let slide, and it can be hard to imagine how the company could stay afloat after the backlash.
Redditor Astro_Shogun asked:
"What decision by a company received the most amount of backlash from the public?"
Dang It, Photobucket
"When Photobucket decided to take the whole internet hostage by asking for 400 dollars a year for what was previously a free image storage solution. The move broke years of forum posting and erased a significant portion of the web collective knowledge."
- denpo
"Yup. And now they're holding almost all of my son's childhood photos (some of which I managed to save in other places) hostage."
- KnockMeYourLobes
"Browse any forum thread from the early 2000s and practically all the images are gone because everyone used Photobucket back then. It will be the same way with Reddit whenever Imgur goes under."
- NothingOld7527
So Salesy
"JCPenny doing away with sales and trying to present itself as a more upscale store. Sales immediately plummeted, and they reversed course quickly."
- flyingcircusdog
Cheap Jewelry
"Gerald Ratner said the reason his jewelry company could sell stuff so cheap was because the products were crap. It destroyed the company overnight."
- simplemtbman
Front Wheel Drive
"Ford, in the '80s, tried to replace the aging Fox body Mustang with a front-wheel drive, Mazda-based car. This was pre-internet, but car people got UPSET and deluged Ford with a letter expressing their anger."
"Ford backtracked, kept the Fox body around, and released the vehicle that was going to be the new Mustang as the Probe. It lasted two generations, but the Mustang soldiers on."
- StillN0tATony
Online Only
"Microsoft got roasted when they announced Kinect and always-online were required for the Xbox One. Took all the momentum they had from the 360 era and put them miles behind Sony."
- Jerry_Williams89
Childhood: Destroyed
"Sonic having human teeth."
- LightDash
"I just immediately pictured teeth in a Sonic milkshake and had a horrified reaction before my brain caught up to you meaning the character."
- Rolizas
Questionable Upgrades
"Very recently, T-Mobile. A company that 10 years ago called itself the Uncarrier by making a series of pro-consumer changes to its plans and the previous CEO built almost a sort of cult of fans of the company. Then T-Mobile acquired Sprint and got a new CEO."
"A couple of weeks ago, T-Mobile internal documentation revealed it was going to automatically upgrade customers on old grandfathered plans up to new plans, which were more expensive. Customers would have to call in to opt out of the change. 'They weren't raising customers' rates, they were moving them to better plans.'"
"Well, major tech news got ahold of that, and then even some local news stations, and T-Mobile quietly 'clarified' a week later via internal communications that only one percent of their customers would be affected."
- artimaticus8
Coming Together in Hate
"Anyone remember the Kendall Jenner Pepsi ad when she solved police brutality?"
- vernon3
"Those moments are precious. There are a few things these days that bring everyone on the Internet together. That was one of those things. We all hated the Pepsi ad that solved police brutality."
"That ad had it all. Pandering, ignorance, arrogance, and talking down to their audience."
- notwoutmyprob
"And a Kardashian."
- Kitchen_action
With Every Purchase
"I couple of years back a local Detroit area car dealership decided the best way to celebrate MLK day was to give away free car alarms with every purchase."
"Nobody liked that."
- graveybrains
A Sale Gone Too Well
"Hoover UK offering two free flights to America if you spend £100 on their products. They anticipated that people would spend a lot more than the minimum required which would cover the approximately £600 value of the tickets."
"When the company was deluged with purchases around the £100 mark, they reneged on the offer, which prompted a very expensive lawsuit. The fallout was so bad that the UK division of the firm was sold to a rival company."
- Live-Dance-2641
New Drink, Who Dis?
"New Coke."
- PeggyWithPhatA**
"After the relations disaster, the public clamored for the decision to be reversed, and Coca-Cola released 'Coke Classic.'"
"Coke Classic soon had an even higher market share than Coke did before the public relations fiasco, and a new theory made the rounds: that Coca-Cola deliberately made these decisions, simply to gain publicity, and increase market share."
"The reaction from Coca-Cola's executives was, 'We aren't that smart, and we aren't that stupid.'"
- Malthus1
A Tweet Turned Sexist
"Burger King stating that 'Women Belong in the Kitchen.' What they were TRYING to say was that they wanted more diversity. People didn't see it that way, and in the end, they had to issue an apology."
- zerbey
The Downfall of an Incredible Publication
"Here's one there should be a public outcry about."
"Disney bought National Geographic and controls everything it does. This is the last year the iconic magazine will be available. I'm incensed."
- redheadMInerd2
(The writer of this article is equally incensed.)
Predicting the Future
"I feel like whatever YouTube is cooking up lately will be the next one."
- Just_Aioli_1233
"Tech companies sure know how to kill off highly popular and profitable apps, super quick. It's interesting to watch it happen in real-time. Facebook, Instagram, Twitter, YouTube, all losing tons of followers and destroying their own stock."
- Eleanor_of_Accutane
It's easy to see how all of these mistakes resulted in huge backlash, sometimes at the total expense and downfall of the business.
But some of these mistakes were made by companies that are still huge today, and to a certain extent, that's kind of surprising.
Companies are typically in business for profit, and very few have the goal of keeping the customer's interests in mind.
But some corporations go even further to get more out of their customer in exchange for their "quality services" and as a result, the line between general business and scam becomes blurred.

Redditor jwwin asked:

"What is a predatory business that shouldn't be legal, but is?"
Students paying an exorbitant amount in tuition in order to seek higher learning should be warned there are additional expenses to cover for.
A Textbook Example
"College textbooks, they will release an 'updated' edition every semester but the information doesn't change. And then after you spent a fortune on the books the places that buy textbooks will give you like 5% of what you paid for the book."
– teethalarm
A "Double Whammy"
"Former Prof here. I talked with a book rep about this once and learned a lot. It is a bit complicated but worth understanding. Book publishers rely on large quantity sales to make any money on a book because the cost of production is so high up front (author, editors, printing, etc.). So, for a book to be profitable, it has to sell a lot of copies to spread the cost of production across all the books. A paperback in the fiction section might sell 100,000 or more. A textbook might sell as few as 1,000. So, the publisher needs everyone to buy the book to break even."
"Now add colleges into the mix. Somewhere in the 1980s (give or take), colleges saw publishers selling books and making larger profits on them than the college bookstore was making per book. So they got the bright idea to start buying used texts and reselling them. Before that, a text would come out and 97% (making the number up but it was close to that) of the students would buy the book in year one, 85% in year two, 75% in year three, 60% in year four and 50% in year five. A $50 dollar book would cost $25 to make (again, making the numbers up), sell to the bookstore for $40 ($15 publisher profit), and be sold to the student for $50 ($10 bookstore profit). Across the five years, the producer would make a profit."
"Then, college bookstores began offering students $25 for a used book and selling it for $40 ($15 profit - $5 higher than that of a new book). Students would then prefer the $40 used book over the $50 new book. But that cut the publisher's sales from 97% to 50% in the first year. Because they could not sell as many books they had to do two things: (1) raise the initial price of the text to cover the production cost in 1-2 years rather than 4-5 years, and (2) cut the cycle down from 4-5 years to 1-2 years to ensure that they got sales of the book. That is a double whammy. Texts that used to cost $50 now cost $300 or more. And they have a new version out every 18 months or so. Students refuse to pay that price and that cuts the sales numbers even further forcing the price up again. And, with new editions out so frequently, it is harder to sell them back to the bookstore."
"That's why you see so many 'course packs' now - where a professor will pick a few pages from a book to give to the students. I went from having nearly every student purchasing a text in my early career to having zero students with a text late in my career. Your professor probably dislikes the state of affairs as much as you do. I cut down what books I would select because I could not justify students paying that much for what they were getting. I would also recommend students look for older editions on Amazon and the like which got me in trouble with my administration because I was not supporting the bookstore. But, it was difficult to teach from a text that no one had or had access to. The University's desire to generate revenue from texts truly was killing the chicken because it was not producing enough eggs."
"So look for an older edition on Chegg, Amazon, or the like and match it up with what your professor is teaching from the new edition. You are right, it probably has not changed. Be careful for the problems at the end of the chapter - that is often where the changes are."
– BewnieBound

These businesses parade as services but they are notorious for taking more than what you're willing to pay for.
For A Future Owner
"Rent to Own (furniture, appliances, TVs, video game systems, etc.) The mark up on the interest over time ends up costing 4 times the purchase - or more."
– PartyAlarmed3796
"Well the trick is to not pay (seems to be what a lot of people do)."
– Expensive_Ad2695
"Which is why those places are so expensive and why they're actually kinda necessary for some people."
"They're taking a pretty big risk on people with no credit, and if a person with shi*ty credit needs a refrigerator or other necessary appliance, there's usually nobody else willing to work with them. Also, most of them report to credit agencies so you can build your credit through them."
"I'm not a fan by any means and I hate that people are buying video game systems and couches through them, but I still think they're filling a need."
– Pitiful-Pension-6535

Money Sucker
"Payday loan companies – they're like financial vampires, sucking the life out of people with high-interest rates."
– neonliolia
"And yet most of them are owned by major banks... hmmmm."
"Bank of America, Wells Fargo, US Bank, JP Morgan/Chase collectively all own the largest payday lender companies."
– Bramtyre
"In Canada, there is an effort to turn Canada Post into a kind of bank that offers basic banking services to the most vulnerable. Not sure what happened to that, but it was an alternative to check cashing and payday loan rackets."
– hobbitlover

Greedy Event Vendor
"Ticket Master."
– LTVOLT
"Agreed. We went to a preseason hockey game the other week. Tickets were $5 each but there was around $8 of Ticketmaster fees for each one and you had to use their app to get in the door because the barcodes change like every 30 seconds or something. It's ridiculous."
– darfus1895

Where can citizens turn to receive genuine care without drying up their financial resources?

Big Pharma
"Health Insurance and over priced perscription drugs."
"Wife is type 1 diabetic. Her pump is over $1000 a month WITH 50% coverage. $177 for just the sensor pack. We have the best coverage we can afford."
– Dukeboys_
"US pays the middle man for health care coverage. The middle man and the health care provider come up with "health packages" you can buy into, just in case you get sick. It's just sick how they funnel money from the middle class into this."
– dcoolidge
"Healthcare insurance industry. They can straight up reject claims you should be covered for and make you jump through near endless hoops to get them to pay for the service that is part of your plan."
– ColdHardPocketChange

All Out To Get Ya

"Homeopathic 'medicine' sellers."
"Psychics"
"Domain search engine registration scams (fake emails or physical mail that shows up saying 'your domain search registration is about to expire' and look exactly like warnings that your domain name is about to expire)"
"Fake homeowner warranty/car warranty scams loaded with so many limitations and exclusions they'll basically never pay out."
"Multilevel marketing systems like Amway."
– 4wqrewtety

Losing Sight Of Kids' Well-Being
"From my experience working in group homes for youth are awful. The owners only want money and the more kids in care the more money."
– OddReputation3765
Going Nowhere Fast
"Car insurance."
"You get penalized for using it. Even just once in some cases."
– Effective_Sundae_839
"1000% agree. I was rear ended by a hit and run driver while i was stopped at a stop sign. Literally came to a stop for 3 seconds max and got destroyed. Car insurance wanted to give me 4k and shut me up. It's called the nuisance fee. I eventually lawyered up and got 25k out of it. But like wtf. B*tch that's what we PAY FOR, following renewal of my policy it increased hundreds of dollars a month and that was even after i switched to a different company. 'A claim is a claim regardless who is at fault.'"
– HitBackZach

Businesses taking advantage of their customers should be a crime, yet here we are.
What companies can you think of that legally continue to look after their own profitable interests above providing a decent service?