Sex Sent Me To The ER Patients Reveal What Happened To Them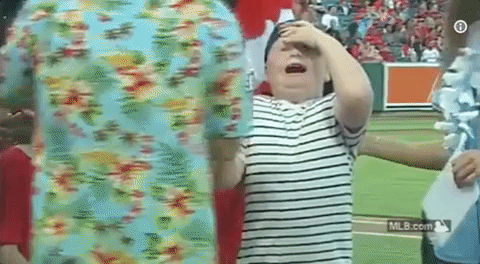 Sex is one of the greatest things in life we all get to indulge in... and it's also one of the most important ways to stay healthy and vibrant physically, mentally, spiritually and emotionally. Ok maybe that's a little much but it's the gist. Sex can also be one of the most dangerous dangerous activities we can take part in. Really. Be careful out there doing the deed y'all, releasing those endorphins aren't worth losing your life... or your favorite appendage. Are they?
Redditor [Love_loss] was itching to know about sexy times gone wrong by asking... Redditors who have gone to the Emergency Room due to a sexual accident, what was your injury and story?
BRAIN FREEZE OR SHOULD I SAY... SEX FREEZE... ;)
After doing the deed I had a MASSIVE headache that was like a bomb going off in my head. Wife rushes me to the ER thinking I have busted a brain vessel and having a stroke. ER basically says it happens a lot. Just kept me for observation than let me go when I could see straight again. Has never happened again.
THAT'S A LIFELONG HORROR!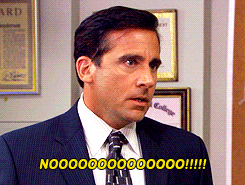 I'm uncircumcised, and I tore my frenulum having sex with a girl one time. It's the little flap of skin that attaches the bottom of the foreskin to the bottom of the head of the penis. I looked down and saw it and just awkwardly said "Uh... Problem."
SORCERESS.....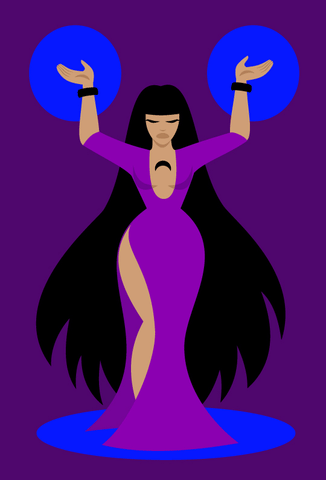 First beej off a girl I was dating. I don't normally like them too much (I mean, they're nice and all, but not my go-to request) but this one was great. Get close to the end, past the point of no return, and my head exploded. Tried to hide it, but I literally couldn't see or move. That lasted close to a week.
Worst part is, I really liked her but she got too freaked that she'd broken my brain with her magic.
DON'T TRY THIS AT HOME KIDS...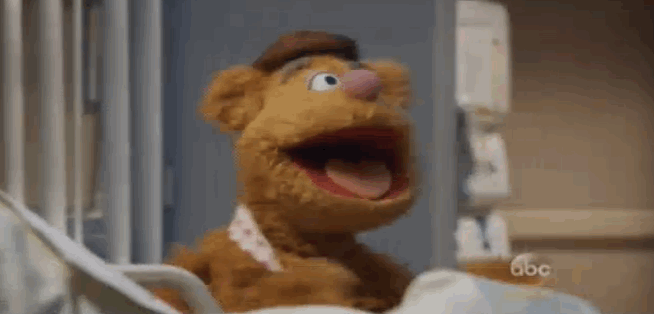 Was the doctor, not the patient.
You know those erectile dysfunction treatments that used to be on billboards all over? "LONGER SEX NOW," etc?

Well, as is often joked about, those treatments advise you to go to hospital if it lasts longer than 4 hours. Guy came in, having used those treatments, having had an erection for maybe 6 or 8 hours. His penis was purple.
We called the urology registrar (read:resident) to ask him to come and look, and for advice on what to do in the meantime. His answer?

"Take a large gauge needle on a big syringe, suck out as much blood as you can."
Then my shift ended. I did not stick around to watch that one.
I'LL STICK WITH HEAVY PETTING...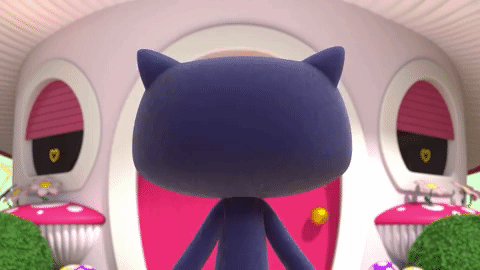 Not a patient but an ER doctor. Have seen several injuries / sexual misadventures.
Common things: itemss stuck up people's butts. As I tell everyone after I (or the OR) get it out, I don't care what you stick up your butt, but use something with a flange at the base. It acts as a stopper and prevents it from getting sucked up (and stuck up) your butt.
More rare: broken penis. The post by E-man below is fairly on point.. Blood vessels rupture and the penis fills with blood and looks almost exactly like an eggplant. Once you've seen one, you know what happened. I don't fix those, those go see urology and go to the operating room. Not fun.
SOME PEOPLE SHOULDN'T HAVE GENITALS...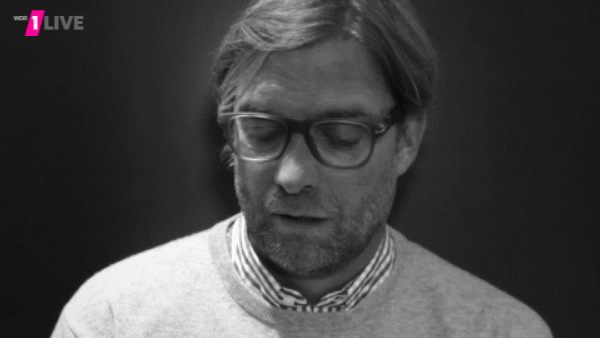 Doug was my fourth year college roommate, along with a couple of other people. He was a strange fellow. I became accustomed to broken beer bottles in the floor, bizarre pornography in the VCR, feces in places you wouldn't expect it, and frequent visits by the cops and to the emergency room.
One night, Doug is being visited by his girlfriend from out of town. They spend most of their time tucked away in Doug's bedroom, doing God-knows-what. Doug sneaks out and doesn't return for several hours. When he comes back, he has an emergency room bracelet on. After some grilling, he gives up the story:
He and his girlfriend are looking for something that might work as a makeshift penis ring. Nothing around except a large padlock. So, she snaps the padlock around his manhood. When it becomes clear that it isn't going to work like they thought it would, they go looking for the key. Nowhere to be found (most of us would have thought about the location of the key before putting it around our junk).
So, Doug heads off to the emergency room to get it removed, afraid of losing his giblets to restriction of blood flow. The procedure takes several hours because the doctor has to parade in every other doctor, nurse, intern, and possibly janitor to check out the moron with the padlock stuck around his testes. Also, they have to take frequent breaks during the "sawing off" due to the heat that keeps accumulating from the friction and burning.
THANKS MOM...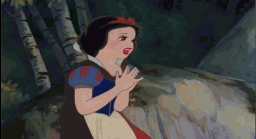 Was doing the deed, no thrills nothing fancy. Afterwards we're sitting on the couch and I feel crampy, so I go into the bathroom, and I sit. That's when I have the most painful cramp of all time. My boyfriend comes in to see me full blown hysterical tears, calls my mom whose an ER nurse who's motto as a child was "no bones sticking out or gushing blood? You're fine." She drives down immediately and takes me to the ER. That's when I panic, because if this cold hearted ER Nurse thinks I need to go pronto it's serious. When we get there it's slow enough that I pretty much immediately see a doctor...who just happens to be my mom's favorite coworker. Awesome. I then try to explain why it hurts and how it happened when my mom blurts out"she was having sex." The doctor didn't flinch much, but I sure did. I wanted to die! Thankfully the embarrassment didn't last long because they gave me amazing pain killers.
Long story short I had sex, had an ovarian cyst burst, horrifyingly painful, went to be ER doctor and my mom were buddies. Good times.
CLIP, CLIP HERE... CLIP, CLIP THERE...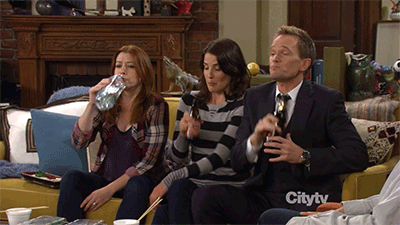 Not the ER but I did end up at my gyno the next day after I got my clit sliced by someone's too long fingernail. PSA: please keep your nails clipped and filed.
THANK GOD FOR UBER!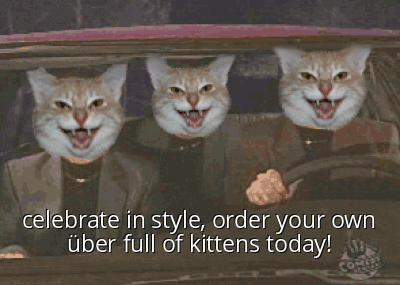 I had really terrible cramps a few times after sex, enough that I had to take pain pills just to sleep. The pain was gone in the next morning both times, and weirdly it didn't happen every time we had sex. I went to the gyno and even had an ultrasound done, but no one could see anything.
Fast forward a few months later. One night my boyfriend and I got kind of drunk while watching Bay Watch (more like Bae Watch, amirite, Rock Bottom) and decided to keep a good night going with some tipsy sex.
The cramping started midway through and didn't let up. Within minutes I was crouched naked on the toilet (no idea why I thought it would help) and couldn't move. My boyfriend called an Uber in lieu of an ambulance. I managed to get myself dressed despite puking every few seconds into a plastic mixing bowl. The poor driver didn't want to take me, since he probably thought I was drunk, and sat there arguing with my boyfriend that I needed an ambulance. I blurted out "get me to a hospital NOW" and he slammed on the gas. That argumentative angel got me there in less than five minutes.
It turns out an ovarian cyst had burst and torn my uterine wall, so I was bleeding internally. I had to have laparoscopic surgery to remove and cauterize the cyst. Those little b*s are no joke. My only regret is never learning what size fruit or ball I could compare it to. I'm also eternally grateful to my boyfriend to being too tired for tent sex the week before or I would have been bleeding internally at the far end of the Grand Canyon.
SHE'S A KEEPER!

I had to drive a friend to the ER after he broke his penis during a house party. I was already the scheduled DD for my friends and apparently one of them snuck off with this girl. They were doing the good ol' reverse cowgirl like any other young bucks would and she ended up zigging where she should've zagged and kinda did a 90 degree body torque.
To his explanation, it sorta just "popped" and he threw her off him and screamed bloody murder. He tossed on some shorts commando style and told me to drive him to the hospital like now. Drop what I'm doing, get in the car you're the only one sober, let's go, let's go. Oh and the girl came along. Her name was Amanda and she was pretty chill.
So it was me driving two barely clothed 20 year olds in my car to the local hospital twenty minutes away with my dude holding his penis in the backseat and Amanda just consoling him rubbing his back making sure he's okay. Telling him, "It's going to be alright, you're gonna be fine." like he hadn't just fractured his penis.
So, we make it to the ER and he just hobbles in and says he broke his penis, please fix it. And they took him in and I was just alone with this girl I had met that night just waiting for the prognosis. And around an hour later they tell us that he's having emergency surgery because he suffered a_"severe penile fracture and tore his urethra aswell." And basically told us to go home, call someone to pick him up that night.
Dude was under the knife and discharged the next day, penis intact and pride only somewhat. Oh and I also had to call his parents to let them know that their son was having emergency penis surgery and to pick him up in the morning. Could/could not be a fun call at 12 at night depending on the perspective. They ended up dating for a while after that too.
DON'T GET TOO EXCITED!!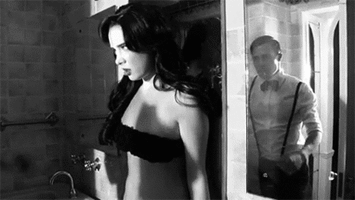 Few years ago with an ex-boyfriend of mine. We were fooling around and ended up banging my wrist really hard on the head board. It immediately started to bruise and I was scared it was broken. We ended up in the ER and I was asked all kinds of questions like did I feel comfortable going home with him, did he hurt me, did he hurt my wrist. I wasn't expecting that, at all! They separated us at one point to ask me more questions about how I got hurt. Which was super embarrassing to try and explain. I'm pretty sure he was scared to be too rough with me after that, and I don't blame him. Nothing was broken just our egos.
PLAY NICE KIDS...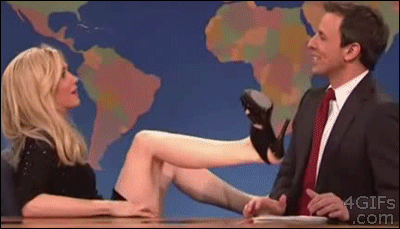 My wife had just had surgery to remove an ovarian cyst, so after a week of abstinence we were having sex. I felt like I hit something wrong, but she said to not worry about it. Fast forward a couple of hours, and she's in a lot of pain. She thinks there might have been a complication with the surgery and us having sex might have caused something bad.
Off we go to the ER, one ultrasound later, the doctor tells us that she had a bruise on the inside of her vagina.I remembered the _"Uh oh"moment, and I asked her about it. She said _"Well, it did hurt, but I didn't want you to stop."
Oy vey.
YOU CAN'T MAKE THIS STUFF UP!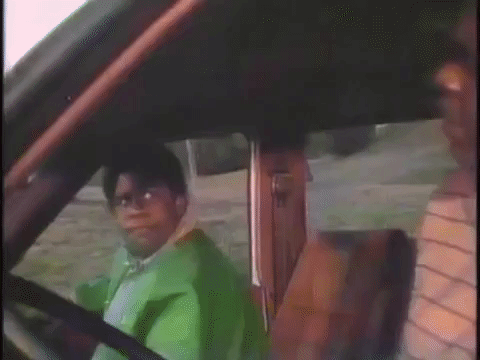 I've seen the "broken penis" four times, twice THIS YEAR strangely enough. Also had to give a few too many intracavernosal injections of neo for priaprism
Things inserted rectally that cannot be removed at home. We had a guy who would put toy cars, coke glass bottles, and later a clearly canadian bottle because he was excited it was back on the market
SMH!!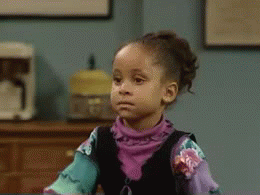 While having a day shift, we were called a older man was brought in with a big whiskey glass up in his bum. The doctor had to do a laparotomy, and removed his lower intestines.
DON'T. GET. CRAZY...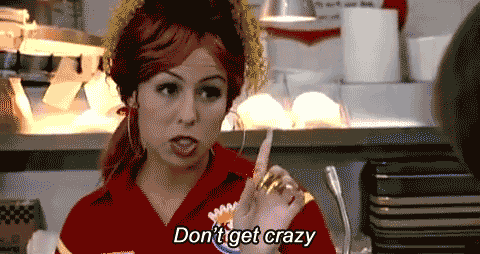 I've told this story a few times. A sex injury literally ended up saving my life. My best friend at the time and I had a few drinks and tensions had been there between us for a long time. She invited me back to her room and tackled me onto her bed, where I hit my head hard off the bedpost. The next morning concussion symptoms started hitting me very heavily so I went to the ER. On my CT scan they told me "everything looks normal except for your old brain trauma." (I have never had brain trauma). About a month later it is diagnosed as a brain tumor that I was not showing symptoms for yet. Had surgery a few weeks later to have it removed and at that point found out it was non-cancerous.
BE GENTLE...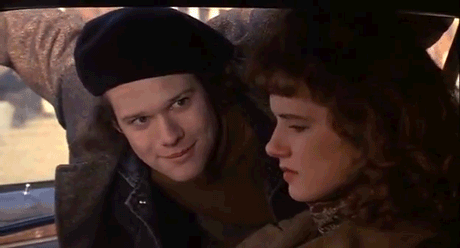 So I get a txt from a guy I work with at 1am saying_"hey I wont be able to make it in tomorrow " naturally I asked why, so he says _"I'm in the hospital, it's really embarrassing." I press and ask what happened and are you ok. I didn't believe him at first, but after some research I found out that it is real. He ended up having to get emergency surgery and was out for 2 weeks. So yea to sum it up my co worker broke his penis.