People Reveal Which Sentences Changed Their Entire Perspective
You may remember the specific words someone told you that impacted you immensely, and these people have memories of their own thanks to Redditor WhereIsMyPony, who asked the online community: "What are some sentences that changed your life?"
---
"A friend..."
Giphy
"Write the bad days in sand and the good days in stone"
A friend told me this before I got on a flight to a new city for a job, there would be a lot of bad days but this helped me get through it.
"They probably didn't..."
"Just as it would be morally wrong to enslave another human being, so too it is morally wrong to enslave yourself."
- My university tutor. They probably didn't make it up themselves and I have no idea what it was in reference to, but it really struck a chord with workaholic me.
"I was 12..."
"You only get one life, and on your death bed the only thing that'll keep you company is the memories of the life you lived."
I was 12 when I was sitting on a bench outside my church looking at a group of kids my age I wanted to introduce myself to. I wasn't a socially anxious person but this was the start of my "I wanna be cool" phase and I thought it would be embarrassing to introduce myself. (I dont know how this logic came about)
There was this old lady from my church who saw me sitting alone and asked me to help her stack the outdoor chairs. So I went over and helped.
She asked me if the kids were my friends. I said no. She asked why I was staring then. I just said 'i dunno. ' because i was embarrassed about the reason. She went quiet a moment then said that sentence.
Normally when adults would tell me advice it would go in one out the other. But this clicked for me. This one sentence kept me up so many nights because it finally just clicked.
"A drunk club girl..."
"People come into your life for a reason, a season and a lifetime."
A drunk club girl told me that in a parking lot of a supermarket 8 years ago and it stuck with me.
"It's from a goddamn video game..."
Giphy
"There's a fine line between consideration and hesitation. The former is wisdom, the latter is fear"
It's from a goddamn video game and now it's framed on my desk at work. For me the toughest part about work isn't doing it, it's starting. This helps me get started, and I've gotten places I never thought I would because of it.
"No matter..."
"Everyone's drunk on something"
No matter what, who, or how it is, everyone needs that 'something' to attach to, to keep moving forward.
"This..."
"You have to fully feel your emotions before you can put them aside." -My Gym Teacher
This really got me to think of how I handle my emotions. Taught me not to suppress them and made me learn how to truly get over my feelings.
"My mom..."
"You can't expect people to love the same way you do."
My mom told me this during my first heartbreak. If you live life expecting people to show love the same way as you, you're always going to be disappointed. She also has borderline personality disorder and views love as a series of checks and balances but I digress.
"My grandfather..."
'If you love someone, tell them you love them. If you hate someone, don't ever tell them that because maybe one day you'll love them too'
My grandfather a few days before he passed.
"However..."
"It doesn't get easier, you get better."
This sentence came to me as a freshman in college during finals week and helped motivate me to not lose my scholarship after a rough semester. However, since then, it has stuck with me to help me with the other challenges inherent to life.
"Reddit user aloe_veracity asked: 'What common 'sexy' thing is a turn-off for you personally?'"
Beauty is in the eye of the beholder.
That has always been one of my favorite life sayings.
Whether it's true or not is all subjective.
Maybe it's a truth.
Maybe it's a lie unfortunate people sell themselves.
And at some point in life, we're ALL unfortunate, here and there, now and again.
What is sexy to some is a stomach-turner to others.
Who hasn't been out with friends hunting for love interests and then been left shooketh by certain people's choices?
Redditor aloe_veracity wanted to discuss simple turn-ons and turn-offs, so they asked:
"What common 'sexy' thing is a turn-off for you personally?"
I do not get and will never understand skinny jeans.
Whoever thinks they are sexy is blind.
Use your words...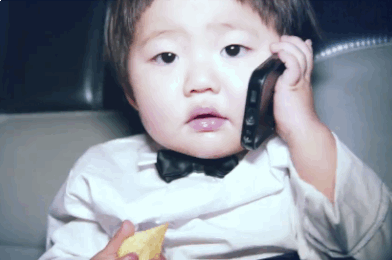 baby talking GIF
Giphy
"Baby talk, is that supposed to be sexy? Because it kinda makes me wanna take them to daycare."
kaeyasimp420
"I baby talk with my partner, but it's less of a sexy thing and more of a cute n' cuddly thing when we're embracing each other."
H2OhYeahh
Off Color
"In Ireland, fake tan is very popular among women of all ages. But any guy I have talked to about this topic hates it, it's okay when done right but 99.9 percent of the time it is orange and patchy and looks like baby diarrhea smeared all over your body."
"Any woman I have discussed this with insists it looks amazing and that the boys love it, but I and any guy I have talked to about it are turned off majorly by the sight and even smell of it."
john_lemon7812
"My sister just shamed me for going somewhere without a fake tan. Don't mind being pale in Ireland anymore though. Just too much effort to smell like fake tan, and have fake tan on my bed, and clothes. All just to look orange ha."
Kaza-beo
Just Howl
"Ripping off clothes during sex. Just take them off, no need to be a werewolf."
SuvenPan
"Did this twice. The first time I knew ahead of time that it was on the table, so I wore an old shirt that probably should have been thrown out by that point anyway. The second time, though, was totally on impulse and popped the buttons off of a really nice button-down blouse I'd worn for a job interview that day. At the time, it was hot af but once the hormones wore off and I couldn't find all the buttons to sew them back on, I was miffed about it."
mokutou
Be Normal
"Aside from all the physical turn-offs, I am turned off by someone who's acting sexy, it's too ridiculous to me. Just act normal."
_Norman_Bates
"Ugh my husband used to do this, admittedly he can be incredibly socially awkward sometimes which cracks me up and is a reason why I love him, but man do I hate it when he tries to be sexy, squinting his eyes and slightly while raising his eyebrows, biting his lips and all. Gives me the ick so bad."
urscndmom
Unsexy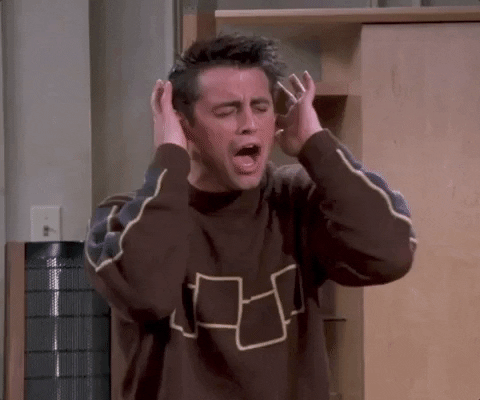 Not Listening Season 5 GIF by Friends
Giphy
"Dated a girl who was really into anime once, she did the hentai cries to be sexy and it was just the most unsexy thing I've ever experienced."
GemoDorgon
This anime craziness is taking over.
To each their own.
Clothes On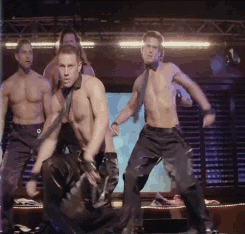 dance party GIF
Giphy
"Male strippers. Just not for me and if I ever got a lap dance, I would probably just end up laughing lol."
semisweetdreams87
So Arrogant
"When confidence turns into arrogance."
DeerZealousideal7423
"Agreed. There's a difference between giving off the impression you know how to handle anything thrown your way and thinking that any communication with you is me thinking I'm hot crap and you think I'm unworthy of your attention."
patrickwithtraffic
"I struggle with this, but not because I am arrogant lol. I looked down on my abilities so much that I faked arrogance to be funny. My friends get the joke and we laugh, but I forget the joke doesn't land when the person has just met me."
jedadkins
I Still Cringe
"Oh, God. I KNOW this isn't common outside of like, the 11th grade, which makes it worse. I have a 6'7 ex who would wiggle his eyebrows and do that tongue flicker thing. Something about something that off-putting being done by a towering beast of a man just made it 1000x worse. I still cringe."
No-Photo8763
"My ex used to do this lick/slurp noise and kinda hang his tongue tip out when he talked about hot people. It legit made me gag more than once. That particular gesture has stuck with me more viscerally than anything else he did."
LeSilverKitsune
Flavored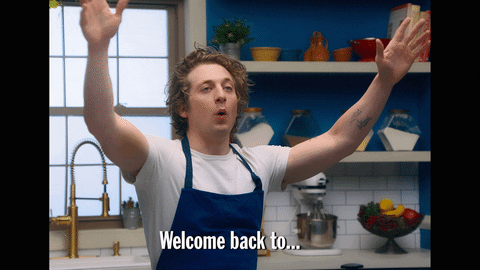 Tv Show Hulu GIF by The Bear
Giphy
"Girls calling me 'Daddy,' it's gross and incestuous. I prefer to be called Chef, it's professional and implies we going to flavor town."
​BicycleMinimum4629
Grow Long
"These stupid short beards which are way too symmetric and that everyone gets from the barber. Like someone drew it with a marker."
Kampfzwerg0
Again, sexiness is all subjective.
Our tastes are clearly all over the map.
Enjoy.
Traveling for most people is a wonderful adventure, full of new experiences, sights, and memories.
But even for the best travelers, there are bound to be some flop destinations along the way.
Redditor ITSSAMMYG asked:
"What was your worst ever holiday destination?"
Canberra
"Canberra. Not a bad holiday overall, there just wasn't much to do. It's such a weird place."
- Capital-Rhubarb
"If you're a nerd like me, then you never get tired of visiting Canberra. All the national institutions, museums, galleries, libraries, courts, parliaments new and old, decent food and beer, and beautiful walks around the lake. Not a touristy place at all for most people, but I love it."
- pistola
"Absolutely agree. Canberra should theoretically be a great city… but it's just a bit... off?"
- aimztw
Las Vegas
"Las Vegas. The Douchebag Capital of America. When all our kids were in summer camps, my wife wanted to go on a lark. I've been to multiple conventions here, so it's old hat to me."
"The weather was actually unusually mild for late June, so no complaints there. But, having been to LV on both business and pleasure now, every visit follows the same pattern."
"Day One: Oh, cool. Neon! Wayne Newton! Weird architecture! Naked excess!"
"Day Two: Okay. Yeah, seen that and done that. And no, I don't want to deal with a gauntlet of guys handing me t*tty flyers as I walk down the street. F**k, I just want to have a drink in peace without somebody's rowdy bachelor party going on two tables over."
"And I really am bothered watching that 80-something woman feed quarters into a slot machine for fourteen consecutive hours. She was there this morning, she was there when I went back to my room, and now she's there at 10 tonight. Like she's grown a taproot or something. That woman's the real Las Vegas, not what you see in the ads. This place is like a really f**king hot Gatlinburg with slot machines."
"Day Three: Get me out of this place. Red Rocks. The Hoover Dam. Any place but this soul-sucking, tacky-a**ed, gimcrack s**thole. Short of Gary, Indiana, or a Calcutta slum, this has to be the most depressing place on the planet."
- AnybodySeeMyKeys
"The perfect way to do Vegas is to fly in early on a Saturday, do all the pool stuff, or golf, or see some of the sights. Have a nice lunch, and maybe play some games. Eat a really nice dinner, gamble and drink all night, and fly out before noon the next day. One night, in and out."
- SeeYouOn16
Gatlinburg
"Gatlinburg/Pigeon Forge, Tennessee."
"I went a few times in the 90s and it was great. Nice hiking, beautiful views, and a secluded cabin. Just nice and relaxing."
"I went again in 2018 and you couldn't pay me enough to ever go anywhere near there again. Traffic is a nightmare, tourist trap, s**tty food, crowded hiking trails, the views are littered with McMansion-style 'cabins.'"
"And our 'secluded cabin with mountain views' we went down in a valley with 10 other cabins. Our Mountain View was out of one window on the top floor if you looked up at the right angle. Worst vacation ever, I couldn't wait to leave."
- PhobiaToyBox
Marmaris
"Marmaris, Turkey."
"Just constant harassment from locals who assume you're rich and my Black mate would be called Eddie Murphy or Micheal Jordan (which he thought was kinda funny as he's a short a**)."
"Such a dirty overcrowded s**t hole."
- Hankstinkbuckle
Liechtenstein
​"Liechtenstein. It wasn't bad, just not very interesting."
"Also, both my friends and I got horrific food poisoning in a café before heading to the airport to fly home. We all had the s**ts, and I even ended up vomiting into the X-ray tray when going through security, causing me to miss my flight. Not my finest holiday."
- TheWouldBeMerchant
Dominican Republic
"I went to a destination wedding at a resort in the Dominican Republic. I paid full price for a room that wasn't as nice as advertised (jungle view is actually a vista of more damn buildings) and they wouldn't stop pestering us to attend timeshare sales meetings."
"It wasn't safe to venture off the resort. Never going back."
- BlueLarkSpur_1929
"In Dominican Republic, my friend's parents paid for a guided tour, and at the end of the trip, the guide took all of their money and valuables."
"He was meant to have been really funny and charismatic, they thought he was joking at first."
- TheRealSlabsby
Jordan
"My Jordan experience was sexist."
"I have to say everywhere I've been to has been great, but, speaking for my ex-wife, I'd have to say Jordan."
"She surprised me for my 30th Birthday with a trip to Jordan. She also wanted to prove that the scene in Indian Jones (the third one, I think?) in Petra is real."
"The hotel staff was very condescending to my wife, looking at me to 'take over' and handle it. Kept asking me questions while she was standing right in front of them. At one point, she went down to get money off the credit card and they refused her. I took HER, not my, credit card and they gave me money without batting an eye."
"Tour guides were very unresponsive to her questions, and conversation, and engaged me as a tour guide would."
"We decided to head out a day early, not much to do after ruins and Petra. She called the airlines, and they refused to change the tickets, informing her there was no room. She went into Karen mode to no avail. Frustrated, she hung up the phone after probably 30 minutes."
"Something told me I should call them. I called right after her, and they were more than happy to put us on an earlier flight."
"We got... extra security... when we left. We were used to random questions, passport checks. That comes with traveling the world."
"First, an armed guard did the passport checks, asking us all sorts of questions about WHY caps on purpose, we went here, and WHY we went there. Very aggressive. Consulted with another armed guard and let us go. Then, while sitting down, a uniformed military person say down next to us and started questioning us."
"I would definitely go again, but I would advise my significant other about the experience."
- ReticenceDriftShadow
Albania
"Albania 2022. It was full of trash, scammers, and s**t quality everything. All the cities are so worn down and everything is concrete grey. No beautiful old towns like Croatia, Spain, and Italy."
"Every beach we visited was full of jetski jerks, waterbikes, and garbage. All the restaurants/bars/beach clubs were competing to play the loudest music. The only thing tolerable to enjoy was some scenic nature when driving far away from everything, but still, you would walk around in garbage if you stepped out of the car."
"And that rental car was moldy and s**t to drive. We had booked a newer model car, but that was stuck on a truck in France (sure thing) but we would get a 100 euro refund and get a very nice car instead. It looked like a bear had attacked the car. We're still waiting for that refund. Hate it!"
- ColdFeedPotatoe
Branson, Missouri
"Branson, Missouri. I will never go again until I'm a senior citizen."
- el_monstrueo
"I've said that for years. It's only fun if you're under 12 or over 70."
"I had a great time at Silver Dollar City a couple of times as a kid. Then I went in my mid-20s and thought I would die of boredom."
"Now, in my 40s, I'd enjoy more of the rural-type things near there, like fishing, boating, kayaking, hiking, etc. But you would not get me anywhere near that awful Branson main drag."
- mmm_unprocessed_fish
Venice, Italy
"Venice in mid-June eight or nine years ago. The city itself is impressive and the architecture is marvelous, but it was terribly crowded, full of tourists and street scammers/ suspicious ambulant vendors, also everything was at least twice as expensive as other lovely but more low profile places we saw in Italy."
- Latham_Scandelieus
Southern Illinois
"I went to Southern Illinois at Christmas time. First time I'd been there. Flat, desolate, brown, and f**king cold. It's like being on a s**t version of the moon where everything f**king sucks. Awful."
"I went there in spring once though, it was lovely."
- Doctor_WhiskyMan
Delhi
"Delhi. Unfortunately stayed in the worst part and almost lost my leg the first night we were there."
"I was in a tuk-tuk crash and had I not been a tourist and looking around, I wouldn't have seen it a moment before it happened and my leg would have been crushed between the tuk-tuk and the road barrier. The whole side of it crumpled in and needed lifting back onto the road. Very frightening."
- ItsYaBoyTC
Jamaica
"Jamaica. Upon leaving the resort it was immediately obvious that the place was unsafe for tourists. The resort itself was adequate and we didn't mind staying within the bubble, someone with plans to explore the island was sure to be disappointed or dead or both."
- cutelyaware
"My wife and I went to pick Ocho Rios for our honeymoon. Our room was a 'jungle view,' meaning it was in the part of the property across the road from the main hotel and restaurants. They had golf carts that you called to bring you back and forth. We were warned not to cross on our own, as once we left the gate, we were subject to police harassment or getting assaulted by local criminals."
- pedantic_dullard
Sihanoukville
"Sihanoukville, Cambodia. We left after one night despite having booked for longer. Empty, abandoned concrete skyscraper shells and loads of Chinese who are Triads. Horrible experience."
- Davelydelicious
While traveling is an important and enriching experience for a person to learn more about someone else's culture and beliefs, it's clear that there are some experiences that will be had that are better off not being repeated.
While we can all dream that there is the perfect person out there for everyone, we can also agree that each person is not perfect for everyone else. There are absolutely dealbreakers that would apply to one person and not someone else.
But most of us can agree that there are certain things that you absolutely do not say on a first date.
Redditor TacticalBabushka asked:
"What is the worst thing to say on a first date?"
No Fat-Shaming Allowed
"Once I went on a date with a guy, and afterward I messaged something like, 'So what did you think?'"
"And he answered, 'You carry your weight well.'"
"I was surprised, because it's a subject that had never come up before at any point, and this was back before filters existed, so he knew exactly how I looked before we met, it wasn't due to any surprises."
"He also wasn't into 'overweight women,' per his own admission, so this wasn't said with enthusiasm."
- HyperboleEverAfter
Sweet Ulterior Motives
"My husband actually said to me on our first date, 'I'm really glad you're not skinny.'"
"I think he meant it as a compliment. 12 years later, I realize it's because he assumed (correctly) I could cook."
"He likes to eat."
"I am 5'7 and at the time we met, I weighed 190ish. I'm pretty solid built, and yeah, I have some meat on me, but it's not sloppy. I've always worn a size 12/14 and I'm busty."
"He weighed 260 at 5'9 and was into bodybuilding, his chest measured 52 inches (no man boobs). He also worked in a steel mill at the time and probably needed to consume 5k calories a day just to maintain. We are not small people, lol (laughing out loud)."
"And yes, I can cook very well. Good food is very important to him. We currently weigh 160 (me) and 250."
- Argercy
"He likes to eat so much he put his own foot in his mouth!"
- Constant-Sandwich-88
Too Much Too Fast
"I love you."
- Bmilvis
"So, this reminds me of something that happened to me (TL;DR: the man was already making plans for marriage and the rest of our lives not even five minutes after meeting each other):"
"A Tinder date said, 'I saw in your profile that you're in environmental science as well as soil science. How about we take some time to negotiate where we should move in the future when we are married based on where you want to study.'"
"I chuckled at him and thought he was just being cheeky and flirty, but then he got this very confused and serious expression and said, 'Why are you laughing? You don't see yourself marrying me?'"
"And it was after we JUST said hi to each other, bruh!"
- Astro_Baddie
The Ex Talk
"Anything about your ex that was unprompted."
- Jugnaut_
"Oh yes. I went on a first date where my date started talking about his exes for some reason. Then it continued to how he was still friends with most of them. And the finale was, 'I may not be a good boyfriend, but I'm a great ex.'"
"The appetizers weren't even served yet... I really didn't know what to do with that information. We didn't meet again (for that and other reasons)."
- double_plankton
"I met up with a girl on Tinder in the middle of quarantine and just blabbered on about my last couple of girlfriends for like an hour in her car and then left. It felt so good to talk to someone in person that wasn't my parents."
"Then she texted me as soon I I drove off like, 'Maybe next time you meet up with someone, you should let them speak and not talk about all of your ex-girlfriends, dude.'"
"It was pretty f**king embarrassing honestly, lol (laughing out loud)."
- parkrat92
"Bro was looking for a therapy session."
- The_Next_Legend
A Way to Be Introduced
"I saw your sister when I was going through all your Facebook pics. She's hot. Is she seeing anyone?"
- I_Lick_Bananas
Inappropriate Promises
"From a girl to me: 'I am so fertile, you can get me pregnant just by looking at me.' She was in her mid 20's, with three kids, all from different fathers."
"I did not go back for a second date."
- Tallguy67ca
Weird Comparisons
"'You remind me of my mom.'"
- Icy_Alfalfa_6896
"This happened to me… I eventually met her and realized i don't want to ever become them."
- ZealousIdeal_Face572
"Or 'you remind me of my ex.'"
- notthepapa
Acing the Test
"You have passed the preliminaries and are definitely in the running. Good job."
- Shiny_Whisper_321
Sad Trombone
"Not me, but my wife and I were having lunch near a college campus. We ordered and found a spot. There were two college kids sitting behind me. There weren't a lot of patrons so it wasn't as loud as it could be."
"With that being said, from the conversation they were having, we gathered it was a first date."
"Our food arrived and we started eating, and midway through, I looked at my wife and told her I was glad we were past all that awkwardness of figuring each other out."
"Another five minutes hadn't even passed, and I heard the guy telling his date that, 'At night I have to play really sad music because I can only go to sleep if I cry...'"
"When I tell you my wife and I stopped mid-chew and wide-eyed stared at each other... I started to turn around to save him from digging deeper, but my wife grabbed my arm and shook her head no."
"Then my wife said she (the date) had this. What she saw that I didn't, was the young man's date was in the process of grabbing her purse and leaving."
"He sat there for about five minutes after that and left. I looked at my wife and said, 'He's probably going to sleep early tonight.'"
- MastrShak3
All the Red Flags
"I've heard a lot of crazy and bad stuff on first dates."
"One told me her boyfriend was in jail and she will be with him when he gets out and she doesn't want him to know that she's dating other people. But that wasn't the worst."
"Neither was the date that had six beers while we talked for a few hours and said it helped her anxiety (an alcoholic red flag)."
"The worst was someone that spent almost an entire hour telling me how unhappy she was with her life. I mean her family made her unhappy, her job made her unhappy, her body made her unhappy, her baggage made her unhappy and even her car made her unhappy. She was looking for someone that would sign up to help her make it all better."
"I told her good luck and thank you for the time. It was the best learning experience I had on a first date."
- palm_desert_tangelos
When No is a Complete Sentence
"In my twenties, early twenties, I walked in, sat down at the table, and the girl simply said, 'No.'"
"I got up, walked back out, and drove home. I say that sucked quite a bit, you know."
- randomdaysnow
Awkward or Fun?
"'You have the same name as my dog.'"
- BlueCanary434
"I'm laughing now, but if a guy ever told me that, I'd be confused and then would bond with his dog so hard. The stories that I could tell that would sound weird as if I were talking about myself would be amazing."
- New-Seesaw9255
Educational Matters
"'You know the earth's flat, right?'"
- WillKillz
The Second-Hand Embarrassment
"One time on a date, the girl wanted to pick me up. Weird but sure. So we saw a movie and then we grabbed coffee, and she was just driving me around."

"She mentioned work was so boring that day that she wanted to pull her hair out."
"Like an id**t, out of my mouth come the words, 'Don't do that. Nobody likes a bald girl.'"
"She went quiet for a second and then said, 'I guess this is a good time to tell you that I have cancer and this is a wig.'"
"I still crawl inside myself with I think about that."
- KarateKid1984
We've all made mistakes in our lives and likely have said some things we didn't mean or that we wish we could have phrased better. But when we're trying to make a good first impression on a first date, there's a special sting to those mistakes that we make.
People fighting with their own insecurities will go to great lengths to overcome them.
Unfortunately, some of those tactics come at a cost, especially if the endeavor to attain a desired status is a vanity project rather than an improvement of a person's well-being.

Curious to hear from strangers online who pursued a superficial achievement, Redditor Beneficial_Form8563 asked:

"What is the stupidest thing you have ever done to try to be cool?"
These people were more concerned about keeping up with appearances.
Showing Off Your Seat
"Wore my pants backwards during the 90s when kriss kross was popular, so glad we didn't have social media back then."
– Rocjames77

Undesired Contrast
"Tanning booths."
"Had a lady friend that was into those. I only did it like 5 times. I was so dark, the grey hair on my chest were literally glowing."
– mrxexon

Hot Gangsta
"In junior high I wore a hoodie all year because I thought it would make me look gangsta. This included those balmy 90+ degree Texas days."
– Old_Army90
Causing A Spectacle

"In 1st grade, I was very jealous of people with glasses. I wore an old pair of my mom's sunglasses and said they were prescription. So I was, what, 6ish, wearing GIANT 1970s woman's sunglasses and couldn't see sh*t."
"My teacher saw right through it, of course (something I couldn't do). She didnt call me out, just humored me, to a point."
"I kept taking them off to read the chalkboard and she told me to put them back on. She called my mom and explained the situation. Mom picked me up from school and all I remember is denying it, and then my mom expressed her disappointment that I'd lie to her and to a teacher."
"So I told kids I switched to contacts (which were barely a thing then, especially for kids)."
– ahhh_ennui
These Redditors didn't think about consequences.
Amateur Acrobat
"When I was 8 my sister had her friends over, all teenagers, and trying to be cool I jumped on the trampoline in front of them and told them I'd do a backflip. I'd never done a backflip so I landed on my neck, bounced off the trampoline and broke my wrist."
– Artemis64z

Painful Experiment
"Tried to strike a Zippo lighter on my 'stubble'. I was about fifteen; it was fluffy hair. Ripped a zit out of my face. Looked like I'd been shot. Still have an odd clump of scar tissue in my cheek."
– goodassjournalist

The Chugger
"Went to a party and chugged 6 Mike's Hard Lemonades and then threw up for several hours. Nobody else at the party was even a little drunk."
– AdamBombKelley
These people missed the mark when they were seeking to be cool.
The Rebel
"Got pulled over for playing my car stereo too loud. Took the ticket, turned it back up. Took another ticket, turned it back up. Took a third ticket, turned it back up. Spent the night in jail."
– anon

Hair Don't

"had my mullet cut off but left a rat tail, then had it braided."
– TrailerParkPrepper

Wet Disguise
"Spilled my drink to hide that I pissed my pants. Was too cool to say I needed a bathroom."
"EDIT: Before one more of you tell me that was actually smart, it was not: The problem was that it was November, we were outside drinking and smoking to hide from our parents. So when I did the quick thinking how to hide my wet pants I forgot that pee is warm.. and it was a cold night. So my pants were kind of.. steamy lol. I was 22 and a bit drunk 🤷♀️"
– SnicketyLemon875
Targeting The Teacher
"Not stupid just mean and regret it. Some of the popular kids were being my friend, or just pretending to be I don't know. I stole one of the nice teachers candy bars out of her cupboard. I didn't get caught, so I saw her take out the empty box, and look around the room disappointed. Felt like garbage."
– HooterEnthusiast
I was always the class clown in elementary school, and I loved making my classmates laugh.
One time, I tried pretending like I was walking into a closed-door classroom while intentionally not looking where I was going.
To make it look like my face slammed into the door, I planned to kick the door before my face actually hit it to simulate impact.

I misjudged the distance and my mouth slammed into the door.
My adult teeth that had just grown in didn't fall out, but they did get knocked out of alignment and my gums gushed blood.
Well, at least I still got the laughs I was seeking...at a painful cost.
What was your dumbest move to appear cool?