Selena Gomez is not here for Snapchat's sneaky filter messaging, you guys.
No, there aren't hidden messages that you can only hear if you wear the filter backwards or anything like that.
There is, however, a very clear unspoken message - your brown eyes aren't pretty enough - and Selena's not having it.
---
The pop star was playing around with Snapchat's filters when she noticed something - the "pretty" filters all changed her eye color to blue.
So she did a little test and scrolled through them all. Selena only found two that didn't change her eye color, and they weren't exactly flattering.
Watch her talk about it here.
Let's take a look at the two filters that didn't change Selena's brown eyes, shall we?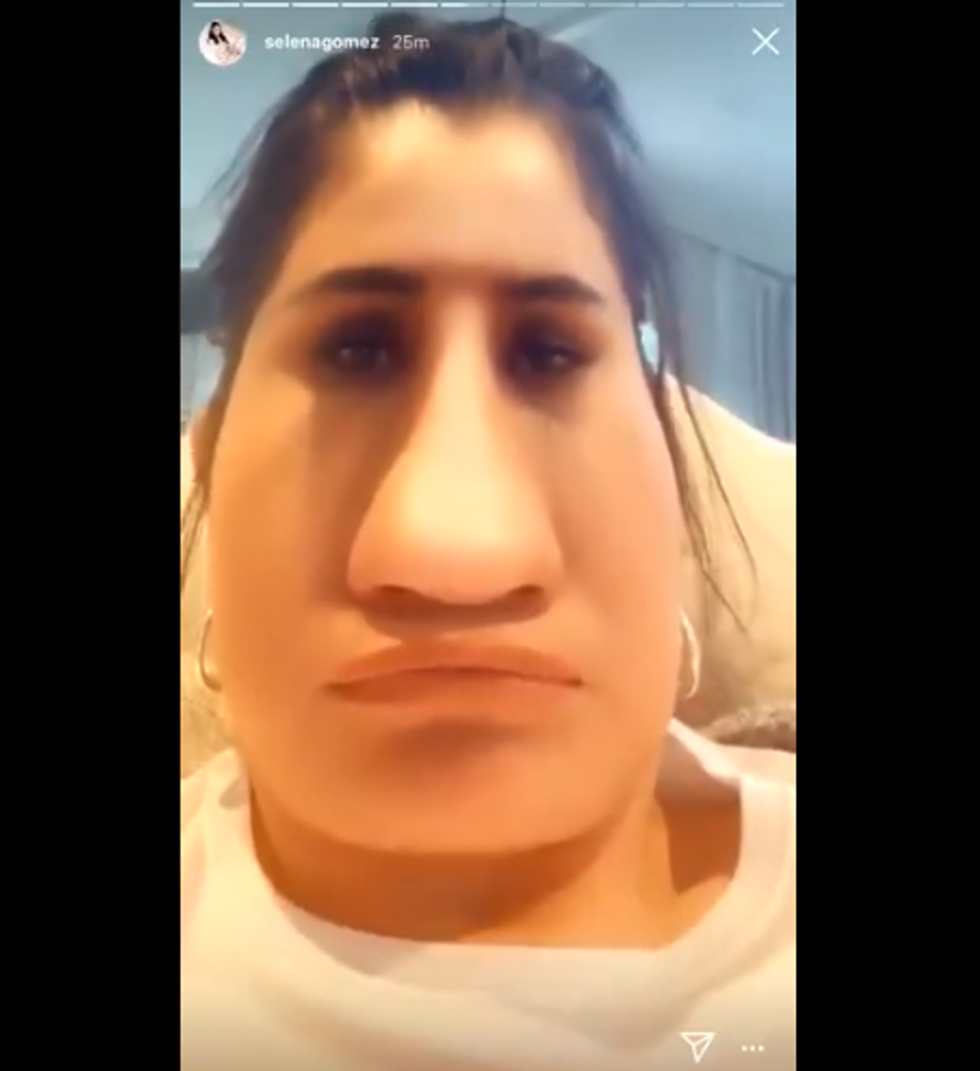 @SelenaGomez/Snapchat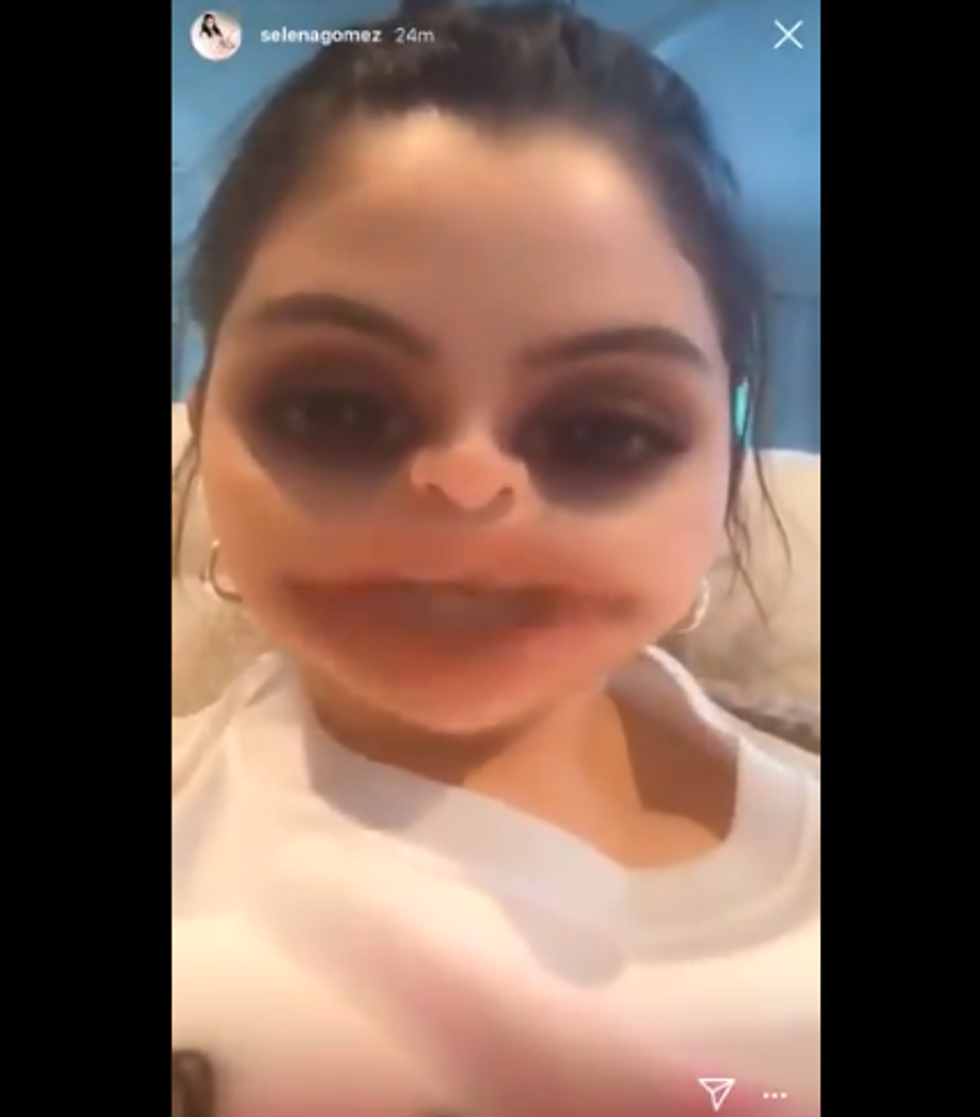 @SelenaGomez/Snapchat
The way Selena delivered the message involved a lot of laughter - mostly because the filters change your voice and the silliness of it started to get to the people she was with - but honestly she was pretty spot on.
There isn't a reason for all of the filters to change your eye color, but they change lots of stuff so maybe there's no message behind it.
Having said that, it's a bit suspicious that all of the beautifying filters change your eye color to blue. If it wasn't purposeful, there would be some variety, right?
Selena has some questions...
"Literally every single Snapchat filter has the blue eyes. What if you have brown eyes? Am I supposed to have these eyes...to look good?"
As it stands, the message comes across that beautiful = blue.
It's worth pointing out that brown is the dominant eye color throughout most of the world, and blue shows up predominantly aligned with a particular ethnicity.
We'll just leave it at that.

Selena's rant got people on Twitter thinking...
@SGomezNewsCOM @ThePerezHilton This is so so so real. Good for her saying this shit. This is why I don't use snap. 🤷🏾‍♀️

— LunaBelle (@LunaBelle)1552064633.0
@SGomezNewsCOM Or they have this fun one 🤦🏻‍♀️🤷🏻‍♀️😂 https://t.co/QLJhXJUCm1

— Meleta MacKinnon (@Meleta MacKinnon)1551969142.0
@PopCrave @selenagomez @Snapchat do the shit color eyed have rights? snapchat: https://t.co/R5XRPlqW0k

— say (@say)1551834734.0
@SGomezNewsCOM @ThePerezHilton @Snapchat still holds to old beliefs " blond blue-eyed golden child".

— R E Ramirez (@R E Ramirez)1551949097.0
@PopCrave @selenagomez @Snapchat Valid points were made

— KAY (@KAY)1551834201.0
@SGomezNewsCOM @Snapchat @snapchatsupport please take note. Your filters are perpetuating problematic stereotyping.

— Karen Wickert (@Karen Wickert)1552061205.0
We know it's a relatively small issue in the overall scheme of things, but it's sometimes subtle messaging like this that gets to people the most.
Brown is beautiful.