Scientists Reveal What They Wish Society Would Better Understand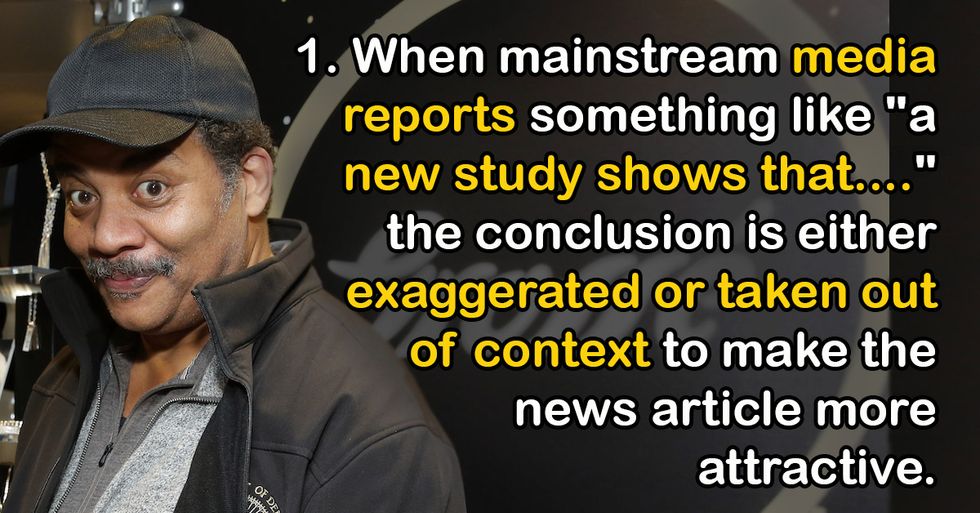 Scientists Reveal What They Wish Society Would Better Understand
[rebelmouse-image 18359569 is_animated_gif=
dam=1 expand=1]

It's no secret that scientific literacy is on the decline in the United States, and this has resulted in many people failing to grasp some really basic concepts, like what peer reviewed studies are. Or how statistics work. Or that the Earth is round and goes around the Sun. We need to ramp up science education so we can have a brighter future. Our survival depends on it.

TheMeisterAce asked, Scientists of Reddit, what is the one thing that you wish the general public had a better understanding of?

Submissions have been edited for clarity, context, and profanity.
Papers that are peer-reviewed are more credible than one-off reports.
[rebelmouse-image 18359570 is_animated_gif=
dam=1 expand=1]

Just because it's a paper it doesn't mean it's credible. The idea behind peer reviewed articles vs non. Along with small sample size studies are generally not a good representation of the entire population.
Anecdotes are not evidence of anything because personal experience can't be replicated.
[rebelmouse-image 18359571 is_animated_gif=
dam=1 expand=1]

Averages and Sample Size.

So we can get rid of anecdotal evidence, as often seen in the media.
This makes sense, which in science is not usually necessary.
[rebelmouse-image 18359572 is_animated_gif=
dam=1 expand=1]

99% of all accidents happen close to home. BECAUSE THAT'S WHERE YOU ARE MOST OF THE TIME.
We learned this in what, fourth grade?
[rebelmouse-image 18359573 is_animated_gif=
dam=1 expand=1]

Also the difference between mean, median and mode.
Read beyond the headlines, especially for science reported in the media.
[rebelmouse-image 18359575 is_animated_gif=
dam=1 expand=1]

When mainstream media reports something like "a new study shows that...." the conclusion is either exaggerated or taken out of context to make the news article more attractive.
Scientific discovery leading to understanding is not a quick process.
[rebelmouse-image 18359576 is_animated_gif=
dam=1 expand=1]

How long the scientific process actually takes and is accepted by our peers.
I dreamt it would rain, and it rained. Therefore it rained because I dreamt it. NO.
[rebelmouse-image 18359577 is_animated_gif=
dam=1 expand=1]

The difference between causation and correlation.
A scientific theory is supported by evidence and accepted as fact - like evolution, or gravity, and heliocentrism.
[rebelmouse-image 18359578 is_animated_gif=
dam=1 expand=1]

The word "theory". It doesn't mean the same thing colloquially as it does in science. A scientific theory has an overwhelming amount of evidence to support it.
This.
[rebelmouse-image 18359579 is_animated_gif=
dam=1 expand=1]

Antibiotics and antibiotic resistance. A lot of people are under the impression they're a magical pill that will cure a lot of symptoms or diseases, when they are only effective against a handful of bacterial infections. Which means your common cold or flu are not treatable with them. So demanding your doctor to give you unnecessary antibiotics when you're sick is unhelpful and possibly even dangerous, as it may lead to increases in antibiotic resistance. This could make the most basic drugs we have completely useless, and return to a Victorian era of common infections leading to death.
This ties into anecdote not counting as evidence for or against anything.
[rebelmouse-image 18347126 is_animated_gif=
dam=1 expand=1]

Error bars.

Sometimes changes are significant. Sometimes they're just random noise. Differentiating between the two is VERY important. See: "Global warming is a hoax cause it was cold yesterday"
Science is a diverse field and not all disciplines are interrelated.
[rebelmouse-image 18359580 is_animated_gif=
dam=1 expand=1]

One that bugs me is that science!=engineering. An astronomer does not build rockets. An aerospace engineer doesn't study expansion of the universe. Both are awesome but they are fundamentally different.
Inertia is real.
[rebelmouse-image 18354333 is_animated_gif=
dam=1 expand=1]

An object in motion stays in motion with the same speed and in the same direction unless acted upon by an unbalanced force.

So remember to wear your seatbelt and drive safely.
GMOs are safe. GMOs are safe. GMOs are safe.
[rebelmouse-image 18352527 is_animated_gif=
dam=1 expand=1]

Genetically modified foods, it is not what you think.
Darwinian evolution explains our physiology. Cultural evolution explains our psychology. Both are real and quantifiable.
[rebelmouse-image 18359581 is_animated_gif=
dam=1 expand=1]

I get a lot of heat when I say this here for some reason, but as an evolutionary biologist with a background in anthropology, I wish people understood that almost all of the behaviors we see in humans around us are due to cultural evolution and not biological evolution.

Cultural evolution is so much faster than biological evolution that these traits we see never had time to develop biologically or to be "hard wired" in. Also, people far too often think that what they see in their culture around them is a universal. One thing I learned as an anthropologist is that for everything we find desirable or natural, another culture finds repulsive or taboo (or vice versa). People are always saying things like, "we do XYZ because back when we were cave men you needed to do it to survive being eaten by a tiger/get more mates" or some such.
Physics explains the how, not the why. At least, for now.
[rebelmouse-image 18359582 is_animated_gif=
dam=1 expand=1]

Physics doesnt know why most things work, we just know that they do work, and we work backwards from what we observe.

Also just because we have small computers does not mean the rest of science is at Star Trek levels.
There is no absolute certainty in science.
[rebelmouse-image 18359583 is_animated_gif=
dam=1 expand=1]

Certainty.

Scientists are the type of person who do not like saying they're 100% certain of anything (we've been hurt too many times before). So if a scientist says "I'm 99.9% sure it will work," another scientist hears "this is worth betting on working, but we live in a universe where there's always a chance of failure." But a non-scientist hears "this isn't something that's absolutely proven and therefore isn't always true."

For example, there has never been a recorded instance of someone becoming infected with HIV while properly taking Truvada (to my knowledge). But still, any advertisement for it says that it has a 99.9% chance success rate.

Though the takeaway here isn't just to round up and consider a 99.9=100. The takeaway is to realize that it's very hard to be 100% certain about anything, and to understand that
It's been proven as fact, time and again, yet people still deny it. It's not even that hard to grasp.
[rebelmouse-image 18359584 is_animated_gif=
dam=1 expand=1]

Evolution.
Science is based on evidence, not opinion or belief.
[rebelmouse-image 18359585 is_animated_gif=
dam=1 expand=1]

Applied scientist here (engineer).

Science is NOT a belief system. Attempting to dismiss something studied and supported using science by saying "well, I just believe something different. How can you expect me to respect your beliefs if you won't respect mine?" isn't valid. Further, science should NEVER set out to prove something is true. It should only find out what is supported by evidence, even if it's contrary to your hypothesis (and possibly desires). Honestly, I wish more scientists respected this.
DNA is the most efficient data storage system known to science.
[rebelmouse-image 18359586 is_animated_gif=
dam=1 expand=1]

Speaking from my little corner of the scientific community, I wish people understood DNA evidence better.

DNA analysis is a fantastic tool! We can detect very minute amounts of DNA, so in some cases we could tell if you've even just touched something. In the past 20 years, the capabilities of analysis have just gotten better and better. You used to need enormous amounts of stain to produce a profile.

This of course has led to DNA evidence being collected for more than just murder. And that's fine -- we're here to catch the perpetrators. (Though it does mean crime labs suffer backlogs as more and more evidence gets sent to us to test.)

The proliferation of the technology and its recent entrenchment in popular culture, however, has led to a courtroom expectation that it will be present in every case, and that there's some sort of failure of legitimacy if it isn't there. They really do call this "the CSI effect," and while it affects the whole forensic community, nowhere is it worse than in DNA.

What DNA can tell you:
a profile that can be compared to a known standard and a probability of a match can be assigned
What DNA can't tell you:
how that DNA got there
when that DNA got there
whether it's probative to the crime (whether it really means anything)
whether it means someone is guilty or not
You need more than DNA evidence to convict, and merely having DNA evidence is not indicative of guilt! It needs to be considered as a whole case, not just one piece of evidence.
Please, if you ever get placed on a jury, give your fellow man the proper consideration he's due, and listen to the impartial experts. (Yes, defense lawyers can hire experts to say whatever they want, too, so be careful!)
Listen up, paranoid parents.
[rebelmouse-image 18359587 is_animated_gif=
dam=1 expand=1]

Drugs are expensive so I'm not going to put them in your kids Halloween candy.
Reddit user Mister_Moho asked: 'What is the dumbest reason you've ever lost a friend for?'
Maintaining friendships as we get older becomes a challenge.
The fact is, people evolve as they move on to different chapters in their lives, whether it's work-related, changing schools, or raising a family.
And while we do our best to keep the friendships involving our besties who've seen each of us go through our various ups and downs in life, it's inevitable that some gradually fade into the background and are eventually forgotten.

Curious to hear from those who've lost touch with friends, Redditor Mister_Moho asked:

"What is the dumbest reason you've ever lost a friend for?"
Workplace friendships can change without notice.
The Hurt Coworker

"We were coworkers, best friends. This dude quits the job and blocks me on everything?? I still don't understand why."
– ToastedTurtle420
"He was probably hurt that you quit and apparently didnt know how to express his feelings in a healthy way, being a 45 year old man. 5 bucks say he got into his car after work that day, put on some sad music and cried."
– Waflstmpr

Gone And Forgotten
"I got laid off from my job a few months back that I'd only been at for just less than a year, and my best friend, whom I worked with during that time, of 5 years still hasn't contacted me. That sh*t hurt."
– HyrumCWill
"Got hired, became great friends with a guy that's been there 25 years. We both hated the 'new owner' who owned it 5 years. (I was brand new)."
"Worked side by side for 6 months, went out 3-4 days a week after work for a beer. Every Fri we set our schedule for Monday. I worked in the field, he worked in the shop. We both arranged our schedules to help each other out."
"He'd said many times, 'we' had the best system he'd worked in 25 years there."
"I quit at 6 months. He knew I'd be quitting, we both talked about quitting as the owner was an idiot."
"I called him that Fri to see if he wantedd to grab an afterwork beer."
"45 yr old guy literally yelled into his phone 'no one here likes you so stop calling.' I chuckled, thought.that's weird, but ok."
"Called back. He answered, was really serious. Said it again. Calmer."
"Said look guy, you were never one of us, and you proved that when you quit."
"It was the weirdest and most chick-like breakup I've ever had!"
"I thought, a week ago, we took the company truck on a delivery, and his wife made us sandwiches at his house for lunch?"
"Always wondered if he hated me because I 'made it out'?"
"I picked the time to leave right after a big project, so he wouldn't be stuck doing my job. The timing was perfect to hire my replacement. Was really weird. Guess I hurt a 45 yr old dudes feelings somehow?"

– BillyJackFaceKick69

Some people are terrible at communicating.
Non Answer
"Friendship of 20 years, She never told me why ('you know why") thats the dumbest reason ever."
– AssociateMany102
"Something similar like this. Best friend since kindergarten decides to suddenly ghost me after she ended up moving schools during junior year. The last several times we saw each other we never said much even at sleepovers. October, 2 months into the school year I noticed she has me blocked on social media. It didn't help that throughout the rest of the year where people asked me how she was doing since we were always close. Took them about Senior year to stop asking and getting fake sympathy from a few including my parents. Meanwhile some of her acquaintances who she still had contact with always glared at me in the halls. Looking back at it in that last year, I can say we had our differences…."

– _hot_maruchan_

Ghosted
"Same. I was good friends with a guy for 15 years. Hung out at least once a week, usually minimum of 1 day at the weekend if life was busy. We would game together most night, grab a takeaway at the weekend and nothing seemed out of the ordinary."
"We had a meal one night and had even been discussing plans for the future and the next day he cut off contact."
"Blocked me on everything including my number as my calls just wouldn't go through."
"After about two weeks I decided to go around his house and make sure he wasn't dead. No answer. I tried a few more times, also email and phoning. Eventually after about a month I had to assume he was dead as I didn't really have any contact with anyone else that knew him so I left it."
"After about 6 months I managed to find an old email messenger by accident I had forgotten about like 10 years ago and it said he was online so I reached out and he replied about 3 days later saying sorry he had been to some place for work and had to help there."
"Well turns out that was a lie as that location has never (and hasn't since) had a store at that location."
"He then gave me his 'new' number and said he would fill me in."
"Number was not his, and immediately after he sent it to be the messenger changed to 'this person can no longer receive messages from you as you have been blocked.'"
"Never got an explanation or what I've done wrong."
– Interesting_Tone6532

"I also lost quite a bit of money because of this as I had been planning to go to an event which I had pre paid for and he said he would go if I booked it. I had told him when I was booking it for and he had verbally agreed to go if I sorted out all the details. Well I got some back for cancelling it but not everything as I didn't want to go alone."
"The last thing is that his friend did the exact same thing to him over a girl about five years into us being friends, and he said to me then and swore that he would never do anything like that to anyone, and I believed him because if he was always pretty blunt when he didn't like someone."
Sorry for the long message, I've never really found the right post to rant about this."
– Interesting_Tone6532

Some friendships aren't meant to last forever.
The Drug Dealer
"Had a friend that got pulled over by police and caught with drugs with intent to sell. All good, I always knew he consumed and it was not my problem. One week goes by, I give him a ride home during the afternoon and when I meet him at the same day during the night, I find him looking for his stash that he left in my car without telling me. He was surprised that I got mad. Entitled and spoiled kid. I cut all our ties."
– shur_t

Bad Taste
"My best friend in high school stopped associating with me when I started listening to bands other than Green Day."
"I wish I was joking."
– StrixArcana
"I'd see this happening in middle school, but high school?! Damn, someone was superficial..."
– OP

"In middle school someone told me I wasn't "allowed" to listen to the Beastie Boys and Cypress Hill. I had to pick one."
– unit_79

You can't always predict everyone's behavior but based on their reactions to various circumstances can be very telling of who your "friends" are.
When their true colors reveal an individual to have a personality that contradicts the affable image of them you had before, it just shows they were never a friend to begin with.
The examples above were definitely reflective of the notion that it's not a matter of how many friends you have on your growing list on your social media friends lists.
It's the ones who will have your back no matter what that you want to hold onto.

We all have things that scare us enough to keep us awake at night.
A phobia, if you will.
Some of these are fairly common, be they somewhat trivial, such as heights, rodents, or the supernatural.
While others are on the more serious side, such as the possibility of your friends and families being in danger.
Others suffer from phobias which are anything but common.
Ridiculous as they may seem in the eyes of others, these phobias still send shivers up the spines of those who suffer from them, scaring them far more than a scary story or a turbulent flight.
Redditor NeZur was eager to hear the things that make the hairs on the backs of people's necks stand on end, leading them to ask:
"What type of phobia do yo have?"
It Is, In Fact, One Of The Most Dangerous Modes Of Transportation...
"Driving."
"I drive every day."
"People be crazy out on the roads."
"Scares me to death."- Same-Ad-1266
Arachnophobia To The Max...
"Spiders."- evandollardon
"Especially with big paws."- NeZur
"A pregnant spider, with big paws."- TwoLittleNeedleMarks
Some People Stick To Puddle Stomping

"Thalassophobia, the fear of deep bodies of water."- GentlyDead
Searching For The Nearest Boat...

"Gephyrophobia."
"I especially hate it when the traffic backs up and you are stuck on the bridge."- mspolytheist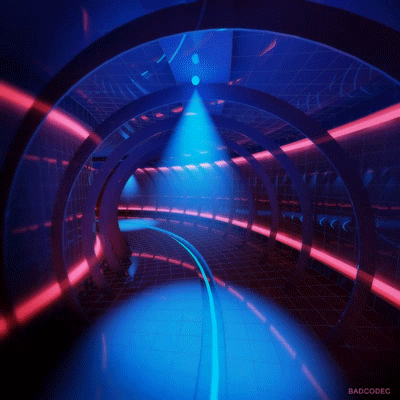 Design 3D GIF by BADCODEC
Giphy
The Only Thing Scarier Than Snakes on A Plane...
"I have a phobia of anacondas coming up the toilet while I'm taking a dump."- dingbatyokel5000
Especially When They're Your Own...
"Teenagers."
"Scare the living sh*t outta me."- Randomees
Anything Scarier Than Getting Shot? Getting A Shot...

"Needles."- Chocolatelover4ever
"I always faint with needles."
"My blood pools into my legs and I'm out like a light."
"I have to clench and squeal if I see a needle ANYWHERE."
"I used to get faintish but COVID flashes of needles actually desensitized me a bit."
"I've only had one nurse keep me conscious through a blood draw and it was because she (Lowkey knowing I faint) started ranting about how her brother went to Colorado and got to smoke like snoop while she takes the other 'high' road (nursing)."
"Versus a nurse doing the cliche 'what's your favorite XYZ' while drawing 6 vials."
"She apparently got to 4 when I told her I was going to faint."
"She got another vial in while I was out."
"I got help from my ex to a room as they checked my pulse saying I was coma levels."
"Shots, I'm alright if I can lay down or sit with my head between my legs."
"I have tons of piercings but no ink."
"Hell I even pierced my own labret."- This_User_Said
Getting Nervous Could Be A Problem...
"Emetophobia."
"Haven't puked since preschool, now I'm a college freshman."- thrashmusican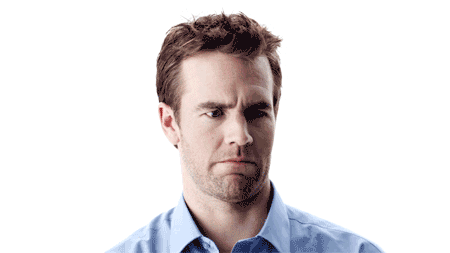 gross james van der beek GIF
Giphy
There Is Little Worse Than A Cracked Nail...

"Anything to do with damage to finger/toe nails."
"Makes me seriously queezy thinking about it."- silentarcher00
As If The Sound Isn't Scary Enough...
"The garbage disposal."
"Under NO circumstance will I put my hand in there."
"Lost a spoon?"
"It's dead to me until my husband gets home."- potato-keeper
Two For The Price Of One...
"Forgot the term for it but underwater machinery and deep water in general."- Limp_Telephone2280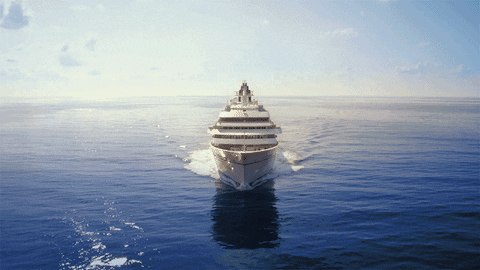 Das Boot Water GIF by Woodblock
Giphy
Not "Sailing Away" Any Time Soon...
"I don't like the open sea as a concept."
"Not a fear of sharks/drowning or anything specific."
"The sh*t is just horrifying."-TreefrogJ
SIze Does Matter...
'"Megalophobia."
"I am pretty scared next to tall buildings and statues."
"For some reason I can't look up when I am close to it."- MIKE_THE_KILLER
Holey Moley...
"Trypophobia."
"Lately on my FYP, those videos of people with tons of seashells (I think, I didn't get a close look) attached to they're arms or legs keep popping up and it makes me physically sick."
"It legit ruins my mood."- irllylikeurpeaches
According to FDR, "the only thing we have to fear is fear itself."
If only all phobias were so simple...
Because there's so much variety, there are very few people in the world who do not enjoy pizza.
But unlike pineapple on pizza, which some people root for and some people hate, there are some ingredients that everyone can agree should absolutely never, ever get anywhere near a pizza.
Redditor jray1126 asked:
"What is something that should never go on pizza?"
No Ketchup
"I've mentioned this before, but I once had the displeasure of eating a pizza where they apparently decided to use ketchup instead of the usual marinara sauce. Worst pizza I have ever eaten in my life."
"Please never do this, people. Just because they are both red doesn't mean you can substitute one for the other!"
- NelsonDLinkous
Never Even Real Cheese
"American cheese… I'm talking to you, Altoona, PA."
- revolutionoverdue
"Holy s**t, this explains so much. The worst pizza of my life came from a relatively small city in Pennsylvania, and it came with American cheese on it. They must have been going for this style..."
- Fangled_Astronaut_40
Opinion-Free Zone
"The weight of other people's opinions."
- Laurab2324
"I disagree with this opinion strongly!"
- circsensation
Inconvenient Olives
"Olives that still have the pit. Almost broke a tooth the first time I had pizza in Portugal where evidently putting whole olives on pizza, stones and all, is fairly common."
- HIteejMOP
Fair Enough
"Bones. I want my pizza boneless."
- DarkseidHS
The Most Divisive Comment
"Whoever says pineapple, come fight me."
- partypartyyeahh
"I sometimes think people say they hate it because the internet tells them to. It's delicious on its own, with cheese, in burgers, on pizzas, on your mum, in salads, in wraps."
- javajuicejoe
Pizza-ception
"A second, smaller pizza."
- seanofkelley
"Why does that sound cool actually?"
- blepgobrrr
Extra Salty Pizza
"I recently tried anchovies on pizza… f**k that. You might as well just pile on a bunch of salt on your pizza."
- Borgalicious
The Story Behind This Combo...
"Kellogs Frosties."
- Frl_Bartchello
"Someone tried this, didn't they."
- joelsaturnip
Keyword: "Ex"
"My ex ate pizza with a fork and a knife and used ketchup. All around disturbing to watch."
- Classic_Ingenuity299
Pizza-TSD
"Do NOT f**k with the sauce. That's what makes pizza, pizza!"
"I'll eat just about anything as a topping, so maybe I'm just deranged. But the sauce? Don't f**k with the sauce."
"Barbecue is fine as long as it's not some cheap s**t. But for the love of god, USE MARINARA SAUCE! NOT F**KING KETCHUP! this has happened to me far too many times."
- SW4G1N4T0R
Only Eligible for Speed-Eating
"As I actually learned today, burrata should not be included when it's 38 degrees out. It literally tasted like milky pizza by the end and was almost unpalatable."
- Tough_Current_4302
"I have a feeling burrata would be better on like a cold veggie pizza. The kind where the crust gets baked but the toppings don't."
- StarfishOfDoom
Sounds... Heavy
"Mashed potatoes. I know this first hand."
- heyjudemarie
"100% agree. Potatoes are amazing, but on pizza, it's gawdawful."
- Fun_Constant_6863
The Most Inclusive Food
"Trick question."
"Pizza is for everyone. Pizza believes in equality and equity. Pizza loves you and will accept you, regardless of whatever unique toppings you prefer."
"Unless you dip it in ranch dressing. F**k ranch dressing. Just admit you you don't like your pizza, and stop ruining perfectly good pizza with salty white goop."
- thenichem
While everyone's free to enjoy pizza however they wish, these seem like reasonable items to skip the next time you order a pizza, or it might ruin the whole vibe.