People Divulge The Scariest Things Science Has Proven True
I hated science classes.
As soon as I could I ran.

But it follows me.
Because science can be downright disturbing.
That's why I blocked out so many of the details.
Redditor Flimsy_Finger4291 wanted to compare notes on all the frightening facts that are a definitive. They asked:

"What's the scariest thing that science has proven real?"
---
As if knowledge isn't scary enough, let's her more...
Hello Terry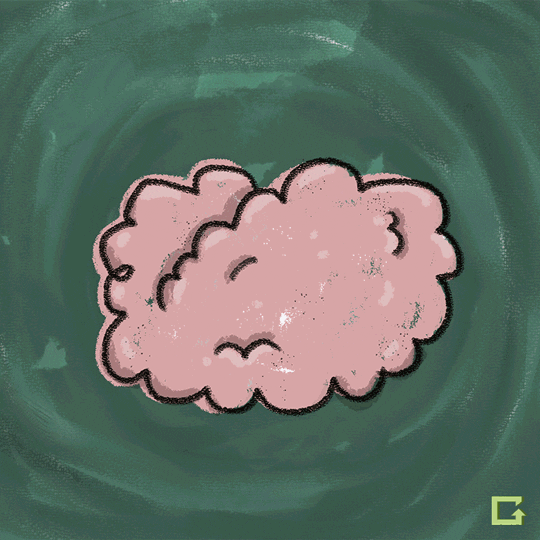 paint surgery GIF by gifnews
Giphy
"Some tumors have teeth, hair and even eyes."
Twat_Waffle_Stomp
"My sister had one minus the eyes! It was cantaloupe sized on one of her ovaries before it was found. She named it Terry the Teratoma."
Karina_is_my_cat
Hungry Bacteria
"Brain-eating amoebas."
dark_n_lovely_qu33n
"My best friend and bunk mate from summer camp died from one of those when I was in 7th grade. Happened so quickly, we were a week into camp and he got really sick. They gave us all heavy meningitis shots because they didn't know what it was and within a few days he was dead. Turned out to be a brain eating amoeba."
"Edit: strangely enough on the same day he started getting sick one of the lifeguards that was sitting out in a boat waiting for the next group of kids for what we called Trojans Vs. Spartans day had a seizure, fell off the boat and drowned. Only deaths they'd ever had in the 50+ years the camp had been open."
Csharp27
Far Far Away
"The size of our galaxy, how many other galaxies there are and how far away they are. When you can actually see something that incomprehensible.."
Jfonzy
"The nearest star to us would take the Voyager 70,000 years to reach. The nearest galaxy to ours would take the Voyager 749,000,000 years. If we some how managed to take on the monstrous task of speed of light travel it would still take 25,000 years to reach the nearest galaxy. And it's even further apart after you read this. Wild stuff!"
ConqueredCorn
Head Changes
"How the brain is literally rewired and chemically altered by childhood neglect and abuse."
petalumaisreal
"It's genuinely kinda freaky, playing a puzzle game, and noticing how quickly you're getting better at it. The kind of puzzles that were a real blocker in the beginning become baby-easy after like an hour of playing puzzles like it."
LtLabcoat
"My sister faced horrible abuse at the hands of our father, and she has been working through it with multiple therapists over the last 10 years and she is only now starting to get her life back. I feel like she was robbed at a fair chance at life because of our a**hole father."
Pehdazur
Awake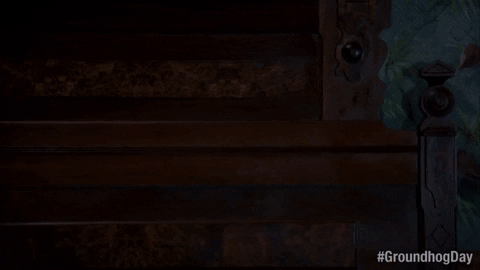 Bill Murray Im Here GIF by Groundhog Day
Giphy
"Prions, horrific and totally unpredictable."
geordiesteve520
"Fatal familial insomnia is a prions disease where you can't sleep anymore, you just stay awake until your brain deteriorates and you die."
DrinknEspresso
Now I can never UNKNOW about prions. Perfect.
Days gone by...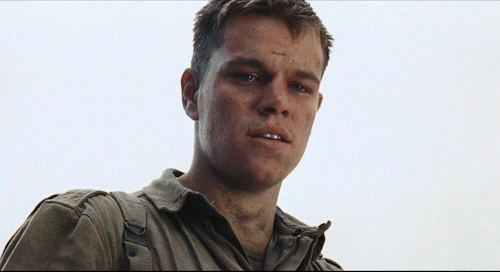 Aging Matt Damon GIF
Giphy
"Ageing. I'm content with death but the idea of my body growing old, frail and eventually falling apart before the end game gives me goosebumps."
EvidenceOfInnocence
Bursts
"Gamma ray bursts. No warning, no escape, no defense, no survivors."
Swampwolf42
"If you're talking about supernovas if the star isn't too close the gamma burst would probably only destroy some part of our ozone layer. And gamma radiation is actually the least lethal out of all types of waves."
Broccoli_sauce24
Sizzle
"Entropy. Time shall consume all things. Inevitable heat death of the universe."
Revolutionary_Elk420
"I personally want the 'Big Crunch' to be true. That instead of fizzling out it all gets sucked back into an infinitely small/dense particle and then another Big Bang happens. It's my explanation for the multiverse. It's all one timeline. Just infinitely long."
ChoppyWAL99
They're Watching
"More like a theory, the 'orangutan paradox,' when we film a documentary on orangutans, they can't realize that we are observing them, yet they are the most intelligent species of their category, so aliens might be watching us and we are as oblivious as an orangutan."
Time_Succotash
Fade 2 Silent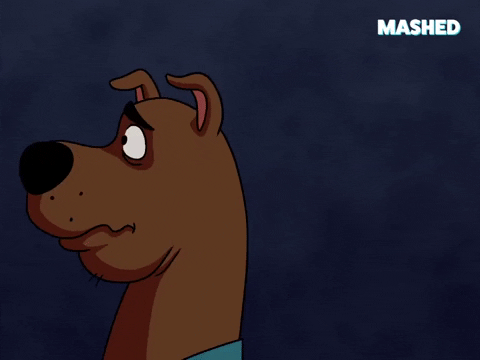 Listen Scooby Doo GIF by Mashed
Giphy
"That hearing is the last sense to leave, when dying."
User Deleted
A blink of an eye
"Deep time. The Earth was alive a million years ago. And a million years before that. A thousand million years before that. Even if our civilization is miraculously successful and we live for 20 thousand more years and colonize thousands of planets like in Dune it's still nothing. A blink of an eye. The Earth would barely notice."
Spookd_Moffun
human psychology...
"The scariest thing for me, is that we have scientifically mapped human psychology. We know social habits, and evolutionary survival instincts that we've carried over from our ancient past. We have extensive knowledge on how to elicit the exact response out of a human on command. And the scary thing is that corporations use this information to sell things to us."
"Everything about a product's design from it's shape, to it's color pallet to it's odor is specifically and intricately designed to hack our brains and trigger the exact specific response that they want from us. Once you are aware of how much human psychology goes into advertising, you will never look at an add the same way again."
The_Quicktrigger
BOOM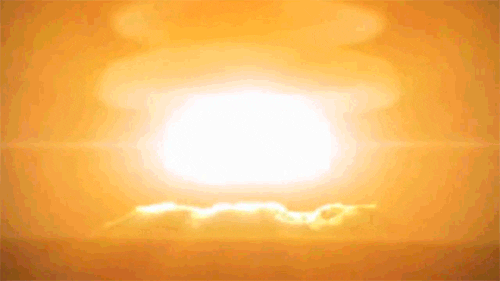 atomic bomb explosion GIF
Giphy
"The capability to harness nuclear explosions."
MadgoonOfficial
Out There
"That things we thought were stars (or fuzzy stars) a century ago are actually entire galaxies. Who knows who or what the F is out there?"
OnionTruck
"Which is exactly why I think anyone who doesn't believe in aliens is just in denial, cause there SO MUCH UNIVERSE out there that even if life came about on Earth by a total million-in-one accident that it almost certainly has happened somewhere else."
Thatsidechara_ter
Changes
"Finding substances that can change your behavior, memories and general personality."
Puggymon
tentacles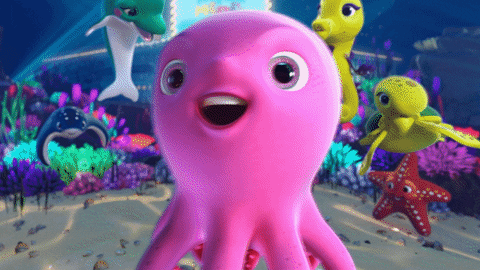 GIF by Lidl
Giphy
"Giant squids. Suddenly the old sailor story's of krakens wrapping tentacles around a ship and pulling it into the ocean doesn't seem like fiction."
OneTyler2Many
Forever
"Lobsters are practically immortal and continue to grow as long as they don't die from disease or killed by predator."
merkitt
Tiny
"That a person can be killed by organisms so tiny that we can't even see them."
cold_toast_n_butter
A Billion Years
"Sun is going to die. It will explode and stop providing energy after 5 billion years. We better find a new star to relocate by then. Nearest star Proxima Centauri is 4.5 light years away from Earth and with current technology we can reach the neighbouring star in 6300 years trip."
srvanika
Well that is the antithesis of comfort. Life is so fun.
Reddit user algebra_lover asked: 'What is the stupidest thing people brag about?'
It's never attractive to gloat.
Even if someone is incredibly skilled at something, or accomplished something incredibly impressive, it's better for others to commend their accomplishment, rather than doing so themselves.
The only thing that can make gloating and arrogance even less attractive is if they're bragging about something that isn't even that impressive to begin with.
Even so, some people simply can't help but boast and congratulate themselves, even whether or not the thing that is making their head grow with impressive speed isn't remotely worth congratulating.
Redditor algebra_lover was eager to hear about the most ludicrous things they've had to endure people boasting about, leading them to ask:
"What is the stupidest thing people brag about?"
Literally Wrong On So Many Levels...
"Kid in my class bragged about how he stole an air freshener from the school bathroom."
"He was holding an unwrapped, wet urinal cake in his hand." -Tardigrade90
There Is Such A Thing As Work/Life Balance
"Anything to do with hustle culture."
"Wow, you got sh*tty sleep under your desk??"
"I was comfortable in my bed, haha, a strange flex." - joshharvey02
"Hours of work."

"We shouldn't be glorifying getting overworked." -Reddit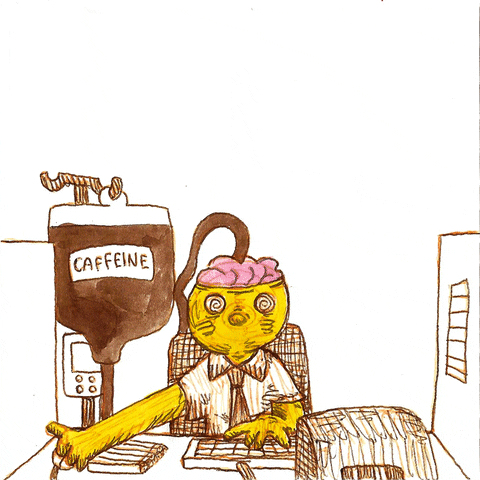 Working Good Morning GIF by Jimmy Arca
Giphy
What The Actual...
"My neighbor was bragging about how long her three-year-old son's penis was."
"She told my wife and I, 'Everyone always says, omg his penis is so long!'"
"I'm just like, why the f*ck have so many people seen it?"- NaiveMelany
A Truly Smart Person Knows Not To Brag...
"Intelligence."
"The dumber they are, the more they brag."- EdgyLearner138
"Money Money Money, Must Be Funny..."
"Money."
"From what I've read, family gets greedy and entitled."
"It's best to keep your mouth shut about money to every family member."- Vegetable-Fix-4702
"Dad's money."- BabuBhaiyaForever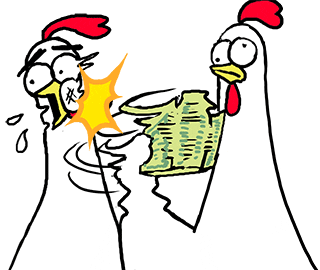 Money Chicken GIF by happydog
Giphy
The Less Said, The Better

"How little sleep they got."
"How late they stayed at work."
"How much they drank." - eviehalboro
Going Viral Isn't Always A Good Thing...
"Internet fame." - SwaggerEilte
Not Something To Be Proud Of...
"How drunk or high they get."- 9umopapisdn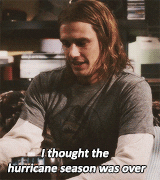 james franco GIF
Giphy
Monogamy Is Nothing To Be Ashamed Of
"Sometime over the last decade or so, people started using the term "body count" for their cumulative number of lifetime sex partners."
"Unless you're doing it with all of them concurrently, I am not impressed." -Reddit
A Well Rested Soul Is A Happy One...
"The only time I care if you lack sleep is if you're heading to Brooklyn." - _Goose_
Be Proud Of Who You Are, But...
"Guys who brag about being 'built different'."
"Sure dude."
"You have a beard, a 'full sleeve' tattoo, and a pickup truck."
"You're so different." - someguy192838
A "Real Man" Never Needs To Prove Himself...
"Being an 'alpha'."

"Sorry homeboys, if you feel the need to announce it, you ain't it... and you know that." - Prudii_Skirata
Some people simply need to be the center of attention.
Even if the attention gained isn't exactly wanted.
As proud as one might be of their accomplishments though, it's always a good idea to wait for others to congratulate you, before congratulating yourself.
Remember that kid in elementary school who would do anything for a laugh? He'd eat worms or roll in the dirt if it meant the attention of the class. Gross, right? Is there anything that could be more embarrassing?
Well, it's possible that budding clown had the right idea. It turns out human beings have a natural predisposition to be fascinated by the gross and disgusting—and if you agree, boy do we have some facts for you.
First dates can be very exciting.
Sure, you're nervous, and you're hoping this person isn't a serial killer, but that's all part of the excitement.
Imagine being interviewed later that you were on a date with a serial killer?
Podcast fame cemented.
But first dates are the chance for everyone to put their best lies... Sorry, best foot forward.
That's why certain behaviors can be alarming.
Don't ignore the red flags just because you're looking for romance.
Redditor Fun-Lack7534 wanted to hear about all the big signs we need to watch out for when a romance begins, so they asked:
"What is the biggest red flag on a first date?"
If they're too touchy/feely from the jump, then jump... away.
Past Issues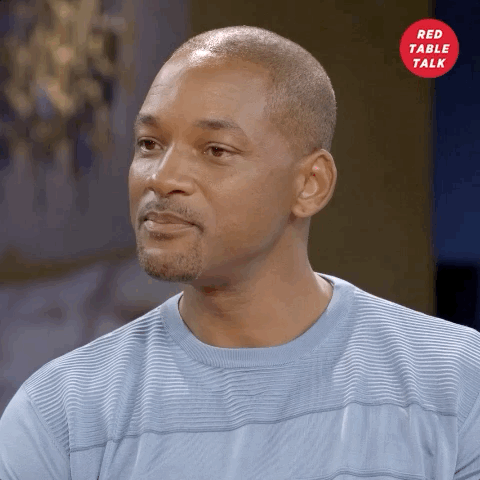 Will Smith GIF by Red Table Talk
Giphy
"They keep talking about their ex."
Chocolatelover4ever
"Yikes, I'm guilty of that 😬."
palmtreegroove
Look Up Please
"When they won't stay off their damn phone."
REDDIT
"I hate when this happens. Half the time I expect they are trying to show you something, but no, they are just browsing social media or texting. What's the purpose of meeting me at a restaurant then? You have WiFi at home and could do the same thing there haha."
Carbon-Base
"Had this on my last date, she wouldn't put her phone away. Later she even said, that I didn't talk a lot."
The_Shadowy
Who are you?
"They don't look anything like their pics."
ximby77
"I went on a date with a girl once. We matched on Bumble. She was like a supermodel gorgeous but I really don't care about looks, we just clicked and got along and that's all I care about. Well, we meet at Starbucks, and the girl looks a solid five years older and 200 pounds heavier than her pictures."
"I was obviously taken aback, and she eventually told me she used pictures that were many years old and slightly edited so that guys would go on dates with her. She then proceeded to talk about nothing but sex, in a public Starbucks, on the first date. We didn't have a second one."
whatisausername32
You're missing 2 wheels
"If they have you get on a motorcycle and burn your leg and then take you to McDonald's."
Johncamp28
"One time, I went on a date with a guy who took me on his motorcycle to a restaurant. We get there, and he rides up onto the sidewalk and stops. I'm not really sure exactly how it happened, but I didn't realize he was getting off, and so I stayed on."
"The whole thing falls over with me on it. So, I'm laying there on the sidewalk with my leg crushed by the motorcycle, and he just stands there gaping. Then, he had the nerve to get angry at me because some random guys who were standing on the corner came running over and picked up the motorcycle and helped me stand up."
virgincoconuhtballs
Yuck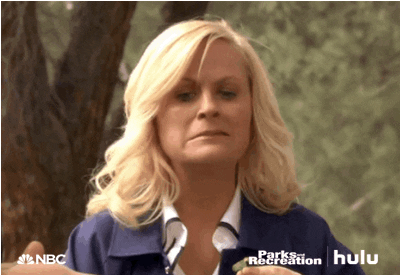 Parks And Recreation Nbc GIF by HULU
Giphy
"Poor hygiene."
edthebuilder5150
"Yup! Bad teeth and/or smells."
REDDIT
Take a shower.
Brush your teeth.
Do some laundry.
It's the basics.
Cheater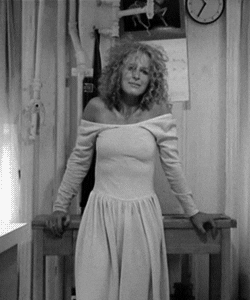 glenn close GIF
Giphy
"She says, 'By the way, I am married but my husband sucks and I want to cheat on him.'"
"I had this happen once."
jeophys152
Disinterested
"If someone spends a lot of the time telling what they don't want, what they don't like, instead of discussing their interests and yours, probably not a good sign."
CMarlowe
"Went on a first date once with a girl who had just gone through a divorce and was obviously nowhere near ready to start dating. She was beautiful, kind, smart, etc but really been screwed hard by her ex and talked about it the whole time."
"We had like a six-hour date and went to multiple locations and really had a nice time but I friend-zoned her super quick into the date. I figured it would be at least a couple of years before she was truly ready to start dating someone. In retrospect, I'm so glad because very shortly after I found my now-fiancé who is just amazing to me. When you exclude what is not right for you, you make room for what is."
GoodAsUsual
23?
"Lying about their age. The guy I went on a date with told me he was 23 (my age). I found out through a close friend and roommate that he was actually almost 30 and that his lying about that was the tip of the iceberg in terms of the red flags he gave off."
Bookkeptclean
"Yup, I went out on a date who lied about their age and appearance on a profile (years older and gained a lot of weight), and like the second sentence of the evening was her being like, 'So, let me explain about maybe things not being what you might have thought...' I don't even remember what the explanation was, but it obviously wasn't good enough."
irai2
Hidden Treasures
"She asks for a photo ID. Her apartment is a total pig pen when you pick her up. You sit on her sofa to wait for her to finish getting ready and find a knife in between the cushions. This all happened on a first date and I still took her out. What a dumda**."
"I took her out a couple of times (I was newly single and raising kids, so the pickings were slim). After a few dates, a friend of mine was shocked to receive a wedding invitation. OUR wedding invitation. I was more shocked than him. I don't even know how she got the addresses of my friends. Just retelling this story is going to give me nightmares again."
Bacontheblog
Oh the search for romance is never going to be easy.
Will it?
There are some childhood meals that never die no matter how much older we get, from grilled cheese sandwiches to chicken tenders.
But there are certainly ways to spice up and elevate those foods, especially with unique additions to the classic grilled cheese sandwich.
Redditor AnotherFrankHere asked:
"What item do you add to a grilled cheese that makes it awesome?"
Garlic Bread Grilled Cheese
"Butter the bread and sprinkle with garlic powder, then grill your cheese."
- JimianShimian
"How have I never thought of a garlic bread grilled cheese sandwich before? It was right there in front of me… the whole time!"
- crank1000
Cheese on Cheese
"Crispy parmesan on the outside."
- crepuscularness
"Most hard cheeses would be great. Parmesan, pecorino, grana padano. And something that melts well inside like mozzarella or camembert. A drizzle of good quality olive oil and some herb will elevate it to a godly status."
- RealEstateDuck
Everything But the Bagel
"Everything But the Bagel seasoning. My girlfriend is obsessed with my grilled cheeses because of it."
"Edit: I told her I made this comment and she said, 'Now that you've brought it up, can I have one today?' I've made her two already today and am sure there will be another one tonight."
- dead_neptune
A Fried Egg
"A fried egg in the middle is so d**n good."
- dropkickmolotov
"I thought I was the only one, but this is so simple but adds so much."
- the_456
The Power of Mustard
"A little mustard."
- wack86
"I used to work in a restaurant that sold Gruyère melts. Gruyère cheese, Colman's mustard, basil, and tomato slices (just a few). It is soooo good that we've been making them for the 27 years since I left that place!"
- Almane2020202
"I can't believe this isn't the first (or perhaps the second because bacon exists). A little bit of mustard is the best addition to either a Grilled Cheese or Mac n' Cheese sauce."
- Philamilapeed
Great Cheese Pairings
"Real thin sliced ham, or maybe some grilled onions."
- mDubbw
Worcestershire Sauce
"Worcestershire Sauce."
- downvote_quota
"It was the best of shires, it was the Worcestershires."
- Fyrrys
"What's this here sauce."
- C4Dave
Oregano Grilled Cheese
"Oregano. And roasted and diced New Mexico green chili when I can get it."
- psgrue
"I was scrolling and figured no one else knew about the oregano grilled cheese."
- StateChemist
Pesto and Tomatoes
"Pesto and tomatoes."
- Street-Candle-4677
"This. Mozzarella cheese, tomatoes, and green pesto is the best thing ever."
- MyPianoMusic
Green Apples
"Thin sliced apples."
- Objective_Stick8335
"Green apples with gouda and turkey are so good."
- whywedontreport
Kimchi
"Kimchi!"
- GFW101
"I was looking for this comment! Kimchi grilled cheeses are the best thing on the planet."
- Mag1c_Sh0p
Berries with Cheese
"Fig, or any sweet and sour berry works, like raspberry, blueberry, blackberry."
"Brie is a great cheese to pair with jam."
"I'm also partial to an Emmental, Double Gloucester, and Wensleydale."
"Cranberry jam goes great with Wensleydale, especially around winter when it's easy to get Wensleydale with whole cranberries in it. Nice contrast of textures in the toasty."
- Oni_Zokuchou
Jammed Anything
"Please try bacon jam or onion jam! I used to add a homemade caramelized onion and beetroot jam, before I developed allergies to multiple foods, including wheat, dairy, and onions. So good!"
- BellaLeigh43
With Mayo
"Mayo on the outside will give you that perfect golden-brown crispy bread."
- CU_09
"This. This is the way. Elevates a grilled cheese like there is no tomorrow. The actual secret ingredient that's bomb."
"Edit: I put mayo inside. Butter on the outside. That's how my grandma used to make them when I was young and it's how I learned. Still the best-grilled cheeses to this day."
- GinnyViVi
"People downvoting this are probably thinking, 'I don't like mayo,' and can't wrap their head around the fact that the mayo as they know is doesn't survive the process."
"It's oil and egg-white. The oil ends up serving the same function as butter for spreading the heat so the bread doesn't get scorched and the egg whites get cooked into the bread."
"So if you read 'Mayonnaise' above and imagined a sandwich that tastes like Mayonnaise, you've made an error."
- ChairBoy
Tips That Make a Big Difference
"Use garlic butter on the bread, with a sprinkle of Parmesan cheese."
"Apply a light smear of pesto to the inside of the sandwich."
"Make a soup that complements the cheese."
"Use a different type of bread (roasted garlic, Jalapeno Cheddar, etc.)."
- Enstivita
While a simple grilled cheese with just cheese, bread, and butter can be totally heartwarming, there are still ways to elevate the sandwich to something totally gourmet and life-changing.