People Divulge The Scariest Things Science Has Proven True
I hated science classes.
As soon as I could I ran.

But it follows me.
Because science can be downright disturbing.
That's why I blocked out so many of the details.
Redditor Flimsy_Finger4291 wanted to compare notes on all the frightening facts that are a definitive. They asked:

"What's the scariest thing that science has proven real?"
---
As if knowledge isn't scary enough, let's her more...
Hello Terry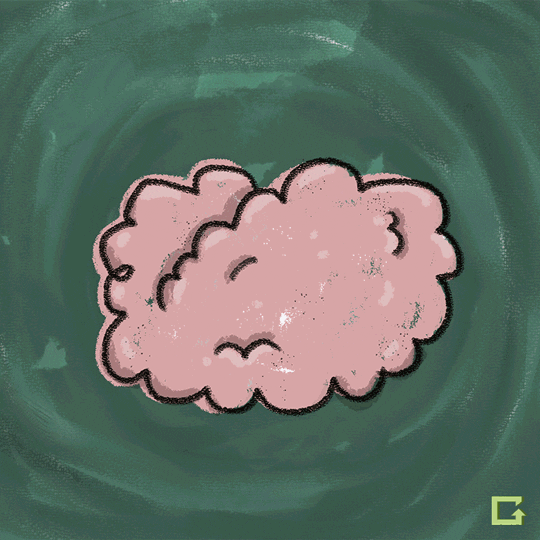 paint surgery GIF by gifnews
Giphy
"Some tumors have teeth, hair and even eyes."
Twat_Waffle_Stomp
"My sister had one minus the eyes! It was cantaloupe sized on one of her ovaries before it was found. She named it Terry the Teratoma."
Karina_is_my_cat
Hungry Bacteria
"Brain-eating amoebas."
dark_n_lovely_qu33n
"My best friend and bunk mate from summer camp died from one of those when I was in 7th grade. Happened so quickly, we were a week into camp and he got really sick. They gave us all heavy meningitis shots because they didn't know what it was and within a few days he was dead. Turned out to be a brain eating amoeba."
"Edit: strangely enough on the same day he started getting sick one of the lifeguards that was sitting out in a boat waiting for the next group of kids for what we called Trojans Vs. Spartans day had a seizure, fell off the boat and drowned. Only deaths they'd ever had in the 50+ years the camp had been open."
Csharp27
Far Far Away
"The size of our galaxy, how many other galaxies there are and how far away they are. When you can actually see something that incomprehensible.."
Jfonzy
"The nearest star to us would take the Voyager 70,000 years to reach. The nearest galaxy to ours would take the Voyager 749,000,000 years. If we some how managed to take on the monstrous task of speed of light travel it would still take 25,000 years to reach the nearest galaxy. And it's even further apart after you read this. Wild stuff!"
ConqueredCorn
Head Changes
"How the brain is literally rewired and chemically altered by childhood neglect and abuse."
petalumaisreal
"It's genuinely kinda freaky, playing a puzzle game, and noticing how quickly you're getting better at it. The kind of puzzles that were a real blocker in the beginning become baby-easy after like an hour of playing puzzles like it."
LtLabcoat
"My sister faced horrible abuse at the hands of our father, and she has been working through it with multiple therapists over the last 10 years and she is only now starting to get her life back. I feel like she was robbed at a fair chance at life because of our a**hole father."
Pehdazur
Awake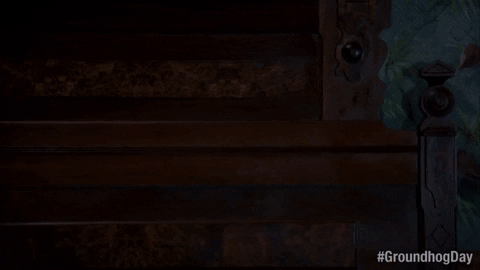 Bill Murray Im Here GIF by Groundhog Day
Giphy
"Prions, horrific and totally unpredictable."
geordiesteve520
"Fatal familial insomnia is a prions disease where you can't sleep anymore, you just stay awake until your brain deteriorates and you die."
DrinknEspresso
Now I can never UNKNOW about prions. Perfect.
Days gone by...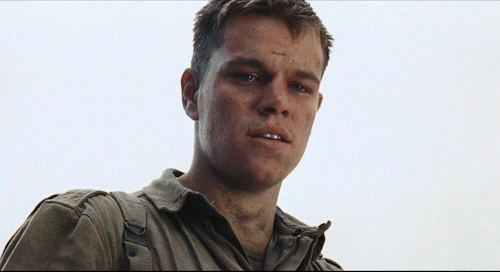 Aging Matt Damon GIF
Giphy
"Ageing. I'm content with death but the idea of my body growing old, frail and eventually falling apart before the end game gives me goosebumps."
EvidenceOfInnocence
Bursts
"Gamma ray bursts. No warning, no escape, no defense, no survivors."
Swampwolf42
"If you're talking about supernovas if the star isn't too close the gamma burst would probably only destroy some part of our ozone layer. And gamma radiation is actually the least lethal out of all types of waves."
Broccoli_sauce24
Sizzle
"Entropy. Time shall consume all things. Inevitable heat death of the universe."
Revolutionary_Elk420
"I personally want the 'Big Crunch' to be true. That instead of fizzling out it all gets sucked back into an infinitely small/dense particle and then another Big Bang happens. It's my explanation for the multiverse. It's all one timeline. Just infinitely long."
ChoppyWAL99
They're Watching
"More like a theory, the 'orangutan paradox,' when we film a documentary on orangutans, they can't realize that we are observing them, yet they are the most intelligent species of their category, so aliens might be watching us and we are as oblivious as an orangutan."
Time_Succotash
Fade 2 Silent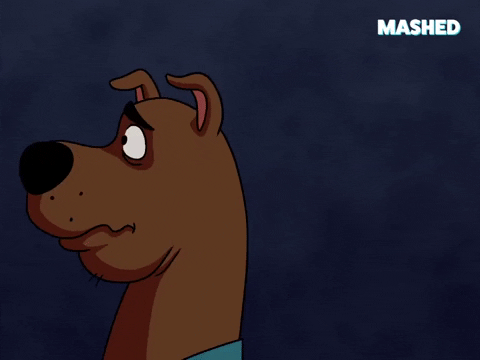 Listen Scooby Doo GIF by Mashed
Giphy
"That hearing is the last sense to leave, when dying."
User Deleted
A blink of an eye
"Deep time. The Earth was alive a million years ago. And a million years before that. A thousand million years before that. Even if our civilization is miraculously successful and we live for 20 thousand more years and colonize thousands of planets like in Dune it's still nothing. A blink of an eye. The Earth would barely notice."
Spookd_Moffun
human psychology...
"The scariest thing for me, is that we have scientifically mapped human psychology. We know social habits, and evolutionary survival instincts that we've carried over from our ancient past. We have extensive knowledge on how to elicit the exact response out of a human on command. And the scary thing is that corporations use this information to sell things to us."
"Everything about a product's design from it's shape, to it's color pallet to it's odor is specifically and intricately designed to hack our brains and trigger the exact specific response that they want from us. Once you are aware of how much human psychology goes into advertising, you will never look at an add the same way again."
The_Quicktrigger
BOOM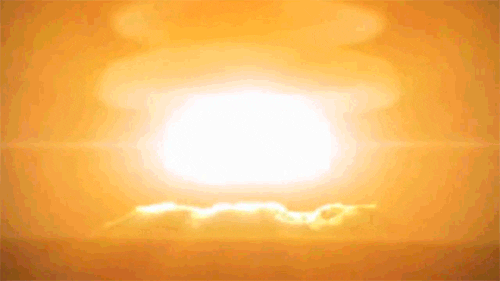 atomic bomb explosion GIF
Giphy
"The capability to harness nuclear explosions."
MadgoonOfficial
Out There
"That things we thought were stars (or fuzzy stars) a century ago are actually entire galaxies. Who knows who or what the F is out there?"
OnionTruck
"Which is exactly why I think anyone who doesn't believe in aliens is just in denial, cause there SO MUCH UNIVERSE out there that even if life came about on Earth by a total million-in-one accident that it almost certainly has happened somewhere else."
Thatsidechara_ter
Changes
"Finding substances that can change your behavior, memories and general personality."
Puggymon
tentacles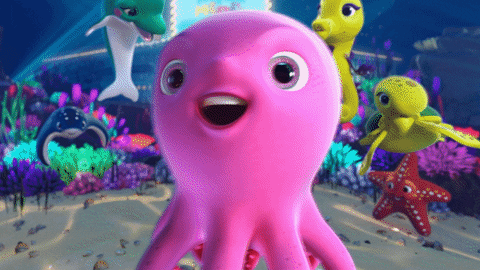 GIF by Lidl
Giphy
"Giant squids. Suddenly the old sailor story's of krakens wrapping tentacles around a ship and pulling it into the ocean doesn't seem like fiction."
OneTyler2Many
Forever
"Lobsters are practically immortal and continue to grow as long as they don't die from disease or killed by predator."
merkitt
Tiny
"That a person can be killed by organisms so tiny that we can't even see them."
cold_toast_n_butter
A Billion Years
"Sun is going to die. It will explode and stop providing energy after 5 billion years. We better find a new star to relocate by then. Nearest star Proxima Centauri is 4.5 light years away from Earth and with current technology we can reach the neighbouring star in 6300 years trip."
srvanika
Well that is the antithesis of comfort. Life is so fun.
Reddit user APT3993 asked: 'What's the biggest red flag you have seen on a first date?'
When you're on a first date, one of three things will happen. Either you'll like the person and want to go out again, you like the person fine, but not romantically, and won't want to go out again, or the person will display a behavior that is so off-putting (or make you genuinely fearful), that you won't even want to see the person ever again.
My best friend and I are basically the same person, so when she met a guy who he had a lot in common with, she figured I'd like him too and set us up (I had previously told her I was okay with being set up).
Well, it turns out the guy actually hadn't read any of the books, watched any of the shows, or heard of any of the bands he talked about with my friend. I didn't understand why he would lie about all these things until I left the table.
When I came back, he was on the phone with someone and he was telling them he only told her he liked all those things because he liked my friend. When he found out she was in a relationship, he decided he'd let her set us up in the hopes that he could date me until my friend and her boyfriend broke up, and then he could swoop in.
I just walked out and when he finally texted me asking what was up, I told him I overheard him, then proceeded to block him. My friend was mortified to hear about the date, and I decided never to be set up again.
I'm not the only one who has gone on a date and discovered a huge red flag. Redditors have experienced this too, and are eager to share their stories.
It all started when Redditor APT3993 asked:
"What's the biggest red flag you have seen on a first date?"
Dates Of Relationships Past
"They won't shut up about their ex."
– SiriusGD
"Had this happen to me on a 2nd date."
"Asked if she could use my computer, I said OK. Then she pulls up her ex's FB profile to browse through it, and she spent the next 10 minutes comparing me to him, saying he she thinks that I will turn out to be controlling and manipulative like him because we both grew up on a farm and we both like cars."
"Ummm, wut?"
– alwaysmyfault
"He angrily told me I would "love" his ex wife. Proceeded to cry while talking about her. They'd been divorced for 5 years. I genuinely hope he is doing better."

– TX_Mothman
"She constantly compared me to her ex, and sat on her phone for most of the night, then expected me to pay for her two bottles of wine, plus really expensive meal and desert."
"She asked me out btw, not the other way around."
– Stuspawton
I Know What I Want
"The guy who tried to change my order with the waitress because he didn't think the drink I'd asked for was sufficiently feminine."
"I ordered beer. I don't remember exactly what he thought I should have, maybe white wine? It was a long time ago."
"The waitress was looking at me like 'You heard that sh*t too right?' and I told her actually I wouldn't have anything, thanks, and I left."
– MaggieLuisa
"He changed it FROM A BEER TO SOMETHING ELSE!!?! That's amazing to me. Like it's bad enough if you ordered an IPA and he said, "I dunno, sweetie, your delicate female taste buds probably can't handle the hoppiness. Hey, honey, why don't we get the lady a Coors.""
– AdaptiveVariance
The Position Of Boyfriend
"We met for drinks after work (since we both work in the same industry) and she showed up with a list of interview questions. She literally had a checklist on her phone for me to fill out. I thought she was joking at first, but the questions were extremely personal, like how many sexual partners you've had, the oldest, the youngest; How much money you made the previous year; If you owned a house, a car, a boat, a plane; Did you have a criminal history; Where do you parents live; Are they alive; Who did you vote for in the last election; All kinds of stuff like that."
"I even proposed that we could just use that as a conversation starter and we could work through them like that as a fun way to get to know each other. I was really trying. She tells me that she's not answering any of them because I'm trying to date her, not the other way around!"
"I laughed out loud thinking she was kidding, then realized she was absolutely serious. I wished her all the best in the dating world, chugged my beer, overtipped the waitress, and left."
– OkFrostina
"Yeah, I would really push that to the limit without getting law enforcement involved. Start with all the times I have ended up in rehabilitation, my abductions by UFO, the wild, kinky sex partners I have had, the millions I have lost before living under a bridge, etc."
– passporttohell
Scary As Hell
"Had a guy who insisted on buying the most expensive pizza at the restaurant despite my protests then kissed my head when he walked past me to use the restroom. After dinner we walked along the waterfront, he kissed me and then immediately tried to choke me "to be sexy". First date, last date."
– Twours1944
"What the sh*t?? Who taught this idiot that choking in public on the first date all without consent is a great get-to-know-you move??"
– villainsimper
Stranger Danger
"This was literally the day of a first date. But I had matched with an older man when I was still on dating apps. We planned to go on a hike on a very beautiful day by the water. On the day of the date, he wanted me to leave my car at his place, while he drove us through the backwoods so we can beat traffic. I said I'll be happy to drive myself, and he laughed and canceled. His reasoning was he's been stood up so many times and he didn't want to waste his time and me not show up. I said "okay!I apologize for the inconvenience. I hope you find what you are looking for. "and blocked him."
"The red flag was when he genuinely got upset that I didn't want to ride in a car with a stranger through the backwoods for our first date."
– Jesusdoescrack
"You should have said "you fear being stood up, I fear being murdered.""
– The_She_Ghost
Truly Gross
"He pointed to another woman at the bar and said she was his ex. But she happened to be my lesbian roommate."
"Yes, I told him I knew he was full of it cuz she was my roommate, and I pointed out her girlfriend who was there with her. I don't remember what he said exactly but he had no choice but to admit he was lying. I wish I had asked why he said it. I assume to make me jealous? Like that's a good way to start a relationship? Obviously, that was the only date."
– Grapegoop
​Those Who Came Before
"He told me he had been divorced 5 times. I'm taking the advice of 5 women I don't know."
– 13liz
"The way you phrased this killed me 😂"

– CumulativeHazard
Got Her Feeling Emotions
"Does bursting into tears after I told them I didn't like a TV show count?"
– JumboDakotaSmoke
"I'm curious as to what TV show it was?"
– ladydamnation
"Grey's Anatomy."
– JumboDakotaSmoke
"bursts into tears"
– akennelley
Um...What?!
"He took me to his house (he lived with his mom) just so HE could eat dinner with his mom while I sat in the living room. I listened to them eat and talk about my looks like I couldn't hear them. Apparently, I was pretty but "needed to be taken down a peg or two." I said my period had started so I had to go home. A future abuser and his enabler mommy."

– BigMcLargeHuge77
Ew...Just Ew
"We went to a movie. He spent the first half with his hand inside one of his socks, then pulling it out and smelling it, putting it back in, repeat, repeat."
"Then he spent the second half trying to hold my hand. With his sock hand."
– Deleted User
Bad From The Start
"She asked if I could order for her because she was uncomfortable talking to the brown waitress.
"Added: Same girl would not stop talking about Kardashian gossip even though I told her I know nothing about them and didn't care to know."
– CanaDoug420
Stop, Theif!
"He showed up drunk with a bouquet of flowers he admitted he stole from his mother's flower shop."
​Cringe-Worthy
"Went to a charity coffee shop for a date. It was "free" coffee where they just ask for donations which went toward their org's efforts to feed and house people. They explained this to him and asked if he wanted to make a donation for our drinks."
"He said no."
– Shredded_Wheaties
Oh, yikes! I would be so embarrassed!
In fact, I'm kind of losing faith in dating as a concept.
Commercial aviation began in the late 1920s, spurred on by early aeronautical companies and several record breaking solo flights.
Since then, there are few places on Earth that can't be seen or accessed by plane. Only icing limits humans from low altitude flights over certain areas like the polar regions, while a lack of landing locations keeps some areas accessible to only the smallest pontoon planes.
From January through December 2022, United States airlines carried 853 million passengers. Globally, air travel reached a high of over 4.7 billion passengers before the pandemic limited flights.

Since then, global air travel has rebounded to over 3.7 billion passengers.
With almost 100 years and over a trillion passengers, the people who crew these flights are bound to have seen everything happen that possibly could at airports and on a flight.
Reddit user New-Low5765 asked:
"People who work in the airline industry, what are some of the craziest things you have seen?"
Don't Drink And Tow Aircraft
"Worked as ground crew. 2nd day on the job we were issued a notice to gather."
"So when you check in every morning you're supposed to always take a breathalyzer test to prove you can like you know, ride around the tarmack, use pushbacks on planes, etc..."
"For whatever reason this dude hadn't taken it/got past without taking it."
"He was not sober."
"He was tasked with pulling a 370 [aircraft] into a hangar."
"He eyeballed it for whatever reason."
"So here we are watching a video of this absolute loon break the whole wing off while damaging the hangar in the process."
"Because he was drunk, insurance doesn't kick in."
"We were promptly told that Christmas bonuses might be a bit smaller."
~ ProbablyChe
Occupational Hazard
"Someone had the tip of their finger cut off when closing the door to the plane and didn't say anything until the flight landed at the arrival gate and when the door was opened the chunk of finger fell out."
"The staff then said, 'Oh yeah, that's my finger. you can throw it away'."
"I guess he just bandaged and wrapped his own hand."
"It was about 1/4 of his finger including the nail that was cut off. The cutoff portion wasn't particularly bloody and it was really pale."
~ If_I_remember
"A plane I got on once almost left without half of its aircrew on it."
~ BeerisAwesome01
"'Let's just go, they can meet us there'."
~ InformativePenguin
"Plot twist. That included the pilots."
~ Windyandbreezy
Excess Baggage
"Coffin with dead body inside being left off the flight due to overload without notice either to us or the family and the family realising it by seeing it while the plane was leaving and screaming to us."
~ elenivog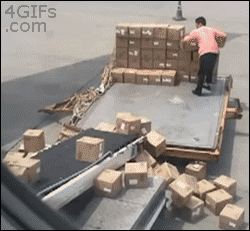 employee of the month ups GIF
Giphy
Noped Out
"Saw the pilot walk into the passenger area and say 'I'm not flying this piece of sh*t' and get off the plane."
"All the passengers followed him."
~ Jaded-Session8422
"Hell yeah, I'm following the pilot off the plane if something like this happens!"
~ lukaron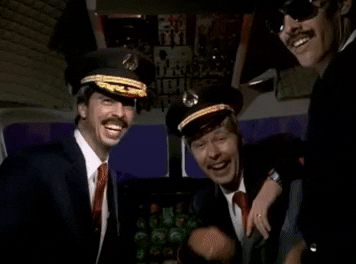 Giphy
"I had something similar happen, but never got on the plane."
"It was sitting there seemingly ready but they never started boarding."
"Eventually the pilots walk off the plane and a few of us heard them say 'This junk isn't going anywhere'."
"Flight ended up getting cancelled a short time later."
~ potatocross
"I was threatened with [pilots walking out] multiple times a week as an aircraft dispatcher."
"Auxiliary power units (APUs) run the air conditioning (AC) in the aircraft and they were always broken down and not fixed quickly, so when the pilots show up it is hot as hell inside and there's no ground crew to connect the external AC."
"So I would get a call from the Captain telling me he is not going to fly this piece of shit because it is too hot."
"Then they'd go on a tirade about how bad the company sucks because they don't do maintenance."
"I would agree with them completely."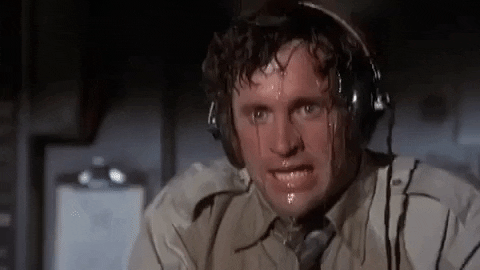 Giphy
"Then by the end of the call they'd say they will take it but the company sucks and needs to fix the APU."

"Occasionally the captain would refuse it, but then the ground crew would hook up the AC and they would always get back inside and fly it."
"For sure there were issues that popped up where the AC had an unsolvable issue and it would result in a cancelled flight."
~ Winchery
"I'm Dallas-Fort Worth based. No APU/AC in November? Meh, whatever."
"No APU/AC in August in Texas?"
"I'm not going on that airplane. Ground just can't keep up."
~ poser765
☣️ Bio-Hazard ☣️
"Flight diverted to my airport because a girl in hotpants got uncontrollable diarrhea from the laxatives she took before the flight to help get over her weekend binge in Vegas."
"She sh*t in her seat and down the aisle and all over the bathroom."
"Five other passengers had uncontrollable vomiting because of this and the panic on the plane from the crew and rest of passengers caused the plane to make an emergency landing."
"They ended up having to cancel the remaining leg of the flight to decontaminate the plane."
"Police were sent and interviewed her and her friends and no charges were filed. I don't know if the airline put her on any kind of no-fly list or tried to have her pay for damages."
~ If_I_remember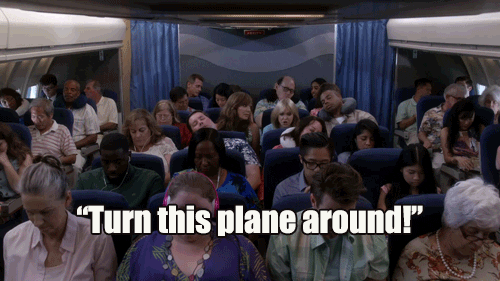 Giphy
Highly Unsuccessful
"There were two suitcases checked in that were full of nothing but weed."
"The police arrested him in the gating area & confiscated the bags."
~ Traditional_Pair4840
"Something similar happened when I was a ramp rat back in the 1960s."
"Law enforcement was going to do the arrest at his destination."
"The weed disappeared before they got there."
~ endadaroad
Stealthiest Catch
"As a baggage handler I once had a shipment of live Alaskan crabs escape their container on the ramp."
"Flights were delayed."
"Turns out those guys scatter when they panic and try to hide under anything and everything."
~ Gregwaaah
"My significant other worked doing maintenance checks on commercial planes."
"This explains why they once found a bunch of dead crabs under the floorboards in the cargo bay. It was a mysterious mystery."
~ Highly_Referential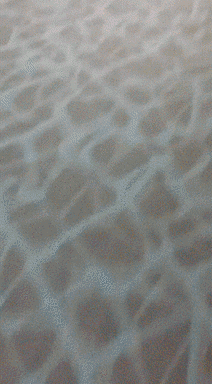 Avoiding A Strip Search?
"A fully naked woman just walked through the terminal and tried to walk through security like she wasn't fully naked."
~ Commercial-Chance561
"She was just very considerately trying to make it easier for TSA."
~ TrooperJohn
"They make you take off your shoes but they don't say that's all you can take off."
~ smartguy05
Language Barrier
"I witnessed this in the security screening of a large American airport."
"And to be fair, there was a language barrier as the passenger in question seemed to be speaking mainly French, and struggling to understand the TSA agent's instructions in English."
"Female passenger (tall, attractive, and sophisticated-looking) was wearing a business suit with a pencil skirt and matching jacket, which was buttoned closed, going through security."
"The TSA agent told her she had to remove the jacket. She ignored and tried to go through anyway."
"He stopped her and told her again more loudly (that's when everyone started noticing)."
"She said no. He insisted. She refused again, and tried to walk through."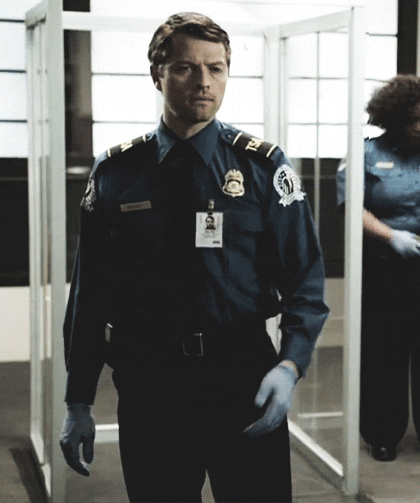 Giphy
"He got angry."
"She tried to explain something but it was unclear because her English was poor."
"It went back and forth."
"They both started getting angry and frustrated. It started holding up the line and other passengers were getting agitated."
"A few people tried to intervene and explain more calmly that she needed to put her jacket through the x-ray machine."
"Finally, near tears, she blurted out 'fine' and removed her jacket, revealing that she was wearing nothing at all underneath, and walked through the screening machine topless."
~ SigmaSeal66
I'm a nervous flyer so it's not something I do often, but I still feel a little cheated that nothing this bizarre has happened while I was traveling.
Has something ever happened during your travels?
Share it in the comments.
A good friend is not always the one with whom you share laughs and fun experiences.
The friendships you want to keep include those who won't abandon you in a time of need or someone who supports you in a variety of complicated situations where not even a family member can be relied upon.
Unfortunately, many of us have experienced a time when a person's true colors revealed to us that the so-called "friend" we've always trusted wasn't one at all.

Curious to hear examples of this, Redditor Aesthetik_1 asked:

"What made you instantly realize This 'friend' is not a real friend?"
These Redditors didn't realized at the time that they were being used.
Recurring Favor
"When he only called me when he needed something. It didn't hit me until much later."
– Queasy-Location-9303
"I have one of those 'friends'. She always gushes about how we're friends but she never initiates contact unless she wants me to do something for her."
– StiffAssedBrit

The Errand Girl
"Several years back, I had a friend who introduced me to this new boy she was seeing. Maybe a year later, their relationship blew up in a fury of bs (whole other story), but by the time they split, I was equally friends with both of them. He and I were both photographers at the time, so the friendship was instantaneous."
"One day we started talking about her, neither positively nor in poor taste, just kind of in general."
"He then asked me 'when she texts to hang out, what does she usually want to do?'"
"I paused. I thought. Holy sh*t, she'd either be asking for a favour or for help with some kind of errand. I was her f'king errand girl."
"She texted me a month or two later, just a 'hey'. I never responded. She never texted again."
"I'm still friends with her ex, though. That dude is genuine as heck."
– ChamomileBrownies

Testing The Friendship
"When you decide to let them be the one to reach out. And you never hear from them again."
– plzdontgetmad
"Yup. Made plans with a friend three times, she cancelled each time. I finally told her to let me know when she was free, we haven't hung out since."
"She was a good friend for the season, but not a lifetime."
– NoMrBond3

People were shocked to discover the moment they realized they didn't really know who their "friend" was anymore.
The Chaperon
"I had been giving rides to a girl I thought was my friend. To and from school in high school. She wasn't really suppose to ride with other teens but due to her mothers work hours we could easily pull this off. I thought we were close."
"One day while on the way home my brakes went out. We were about 2 blocks from her gated neighborhood. I managed to roll in safely and parked at her house to call a tow truck."
"She flipped. Told me I couldn't stay. She knew my brakes were not working as she had also been terrified when we couldn't stop. She said she wanted to go to a movie that weekend with other friends and her mom would ground her if she saw me at the house. I offered to lie and say I only stopped there as my car malfunctioned on my way home. I had to pass her neighborhood on my way home anyways."
"She refused. Started to scream at me. She didn't care what happened I had to go. Started to call the guard at the front gate to tell them I had broken in and was threatening her."
"I left her and that friendship that moment. I managed to roll my car slowly to a mechanic not too far away but never forgot the shi* feeling of knowing I could have been seriously hurt and she wouldn't have cared. She wanted to see a movie. She had the nerve to sheepishly call and ask me a couple days later if I could give her a ride to school. Told her I was too busy and no longer had time… after all I wanted to help her obey her mom's rules. She rode the bus til she graduated."
– Duffarum

Unwilling Companion
"I had this friend in school. Each year there was a funfair in our city, all students received vouchers for a drink and something to eat. This friend complained the whole day that she had no one to accompany her to the funfair. So, stupid me offered to go with her."
"Once we arrived we met another friend of hers. And another, and another... until we were a group of 5 or 6 people. I didn't know anyone and was basically just walking behind them. This friend took me aside and said, 'My friends think you are annoying, and we would like you to leave.'"
"It was a pleasure to see that she failed her exams a year later."
– Auldale

There's the spirit of competition, but when it's taken seriously, we're no longer game for these friendships.
I Can Do It Better
"Constantly 'one ups' me. A real friend is happy for you."
– Complex-Half8338
"That one time I got a fake bag but she doesn't know and then 2 weeks later messaged me that she also bought a luxury bag… Then when I got a bf, she also went to get a bf within 3 months which is TOTALLY fine but she constantly messages me for us to go on a double date. Anyways, sadly they didn't last long :( I mentioned that I wanted to go to Cuba, she went ahead and bought herself a ticket to Cuba but I didn't end up going lol"
– Hot-Coffee-8465
Never Steal The Spotlight

"When they loved the idea of me shining, but behind their shadow, I could never do or achieve anything above them, and when I did, they would get jealous."
– Jasssin23
"Yes! I recently ghosted a friend because of this kind of behavior. She was trying to compete about EVERYTHING. Like she bragged about how her mom's car accident was more traumatic than my elderly MIL's - which is not even an appropriate thing to compare. She would also try to 'outshine' celebrations of my milestones and was mean to several of my friends for no apparent reason. She was a loose cannon at best."
– thefifthtrilogy

All About Me
"ALL she talks about it herself and her problems. Granted she has a a lot but never asks about me or my life until she realizes she just bypassed my attempt to want to talk about something in my life bothering me and continued to talk about herself."
– PokemomOnTheGo

People can just be so rude.
"When I got really sick. Very few came to help."
– Tofflus1
"Same here. I got cancer and everyone I knew was over the top supportive for the first six months and then all but three of my friends just vanished. I saw one of them at a Halloween party while I was going through chemo and she told me that my bald head made people uncomfortable. I was dressed as Captain Picard, it was awesome and she ruined it."
– CatGoNoTail

Not Missing High School
"At lunch, she was sitting with her boyfriend, I was sitting with our friend circle. She came up to me, guilted me into sitting with her and her boyfriend, and then proceeded to ignore me for the rest of lunch."
"She didn't care about me, she just didn't want me talking to the friend circle that she had abandoned for her boyfriend. When I pointed this out to her, she called me a jealous b*tch."
"Ah, high school. How I don't miss thee."
– Symnestra

These examples actually served as a good reminder for me to take a moment and assess my friendships.
Not so much about how I've been treated but more about checking myself to see if I'm respecting the people I call my friends.
We've all been guilty of casually mentioning future plans to get together. I embarrassingly wait for people to initiate something, which is terrible.
Show up for your friends. Make them feel important like the individuals they are.

There are few moments in life more momentous than buying your first home.
Of course, as is the case with any big decision, after going through with it, your mind begins to spiral down into a series of doubts.
Most of the time, once you've moved in and lived there for a while, all these doubts begin to slowly disappear.
In some cases, though, those doubts quickly turn into regrets.
Particularly when you notice more and more elements of what you thought was your "dream" home that is more reminiscent of a nightmare.
Redditor californiabred was curious to hear the biggest regrets from people who recently purchased a home, leading them to ask:

"Homeowners who bought recently, what's your biggest regret?"
Not The What, But The When
"Not buying 4 years ago."- 3rdPartyArbitor
Location, Location, Location!
"The situation when you bought a house where it was possible and a month later they sell a house in the area where you wanted"- BenefitOk3952
"Not knowing enough about the area/town."
"I hate where we live."
"Hoping we can move by the time my oldest starts kindergarten."- MP1087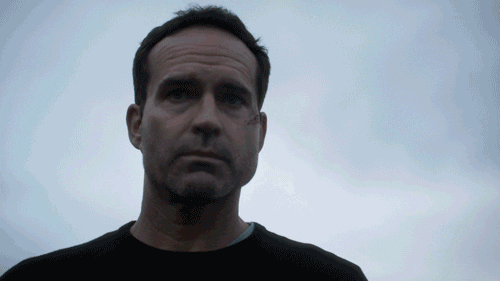 jason patric fox GIF by Wayward Pines
Giphy
Upon Closer Inspection...
"The inspector told us the main drain in the basement was clogged."
"We thought it was clogged with something normal."
"It was, in fact, 'clogged' with cement from when our basement floor was redone."
"So now our basement regularly gets standing water on one side."- doctorpotterhead
"Hiring the wrong home inspector they missed so much, I really have to wonder if all those reviews were bought and paid for."- CaptainQuoth
Landscaping Decisions
"Not planting the fruit trees sooner."
"It's a long wait."- SageLeaf1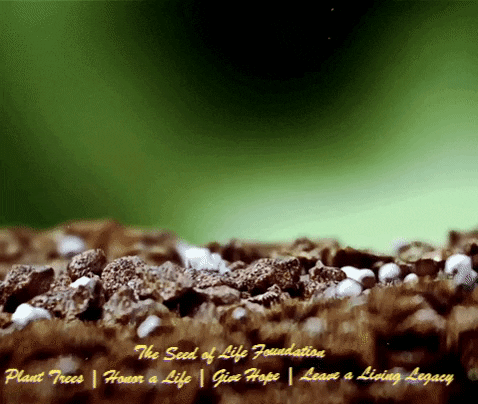 Plant Hope GIF by The Seed of Life Foundation
Giphy
How Long Have You Got...
"Be shameless enough to perform your own base level of inspection of a house so you don't have to rely on what an inspector finds or get in a situation where you have to make an offer regardless of what the inspection finds."
"Turn all the faucets on and run the dishwasher."
"Start the washer machine for a second."
"Figure out if there is any water pressure issue."
"Bring a multi line laser and a tape measure."
"Check for any significant changes in slope on the foundation for some settling issues."
"Pay attention to the downspouts."
"Do they terminate right at the house or do they have longer pipes that lead the water away?"
"Pay attention to the flooring and create a rough estimate of what it will cost to immediately replace the flooring."
"Way easier to do when you don't have a house full of furniture and can do it right before you move in."
"On the financial side you need to talk with multiple lenders at all times and make sure they continue to give you the most up to date closing costs."
"There were a lot of sneaky numbers that made there way in that I was unaware of as a first time home buyer."
"Until that mortgage lender gives you the locked in rate don't trust them as to what number they are currently telling you."
"Discover your maximum mortgage rate + escrow and work backwards as to the maximum house you can afford."
"Don't buy based on the pipe dream of refinancing."- from_the_Luft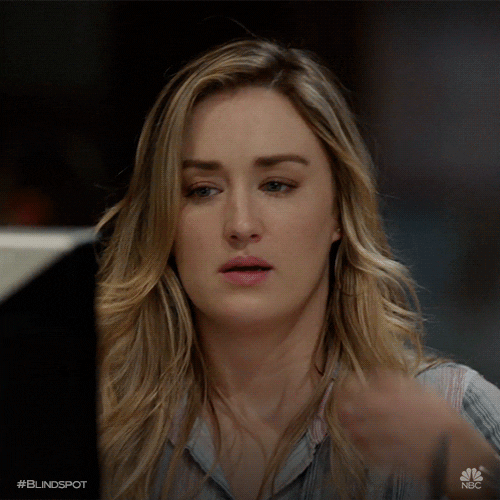 GIF by Blindspot
Giphy
Procrastination...

"Not recent, but I still regret not refinishing the floors before I moved in."
"I'll never do it now."- WinterFilmAwards
"I regret not having the inside painted and the carpet replaced before we moved in."
"Been here two years and it never felt like 'my home' until I got rid of the stains of those who came before."- DaisyRage7
Consider A Test Drive...
"Not particularly recent, but we did not pull out cars in the driveway or attempt to park them."
"So we didn't realize that my car could only enter the driveway from one direction, so I had to turn around half a block up every time I needed to park."
"And we just BARELY got two cars in the driveway."
"So my regret is that I took for granted that the driveway met our needs."- gtizzz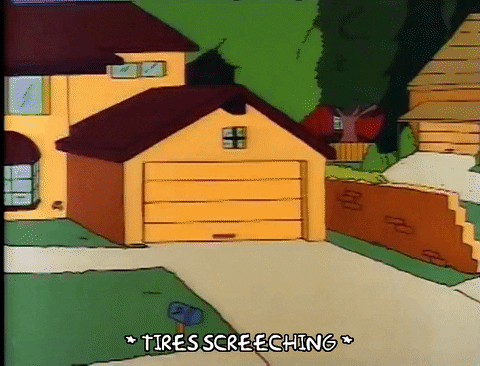 homer simpson episode 24 GIF
Giphy
Always Read The Fine Print
"I bought a few years ago."
"So many things have gone sideways."
"One thing I regret is not being educated about permits."
"Contractors/handymen/ anyone who works on your house really, never mentions a permit may be needed."
"Learned that it's up to me and me alone to do the research and phone calls."
"Currently have a job on hold because they needed a permit."
"The company blamed me and now I'm not sure they're even going to do the work."

"Watch the movie 'The Money Pit'."
"It's not that far off."
"Some days I wish I'd just be a renter."- MissPeppingtosh
Simply Not Worth The Effort
"Don't bother childproofing your home."
"They still get in."- Blueblackzinc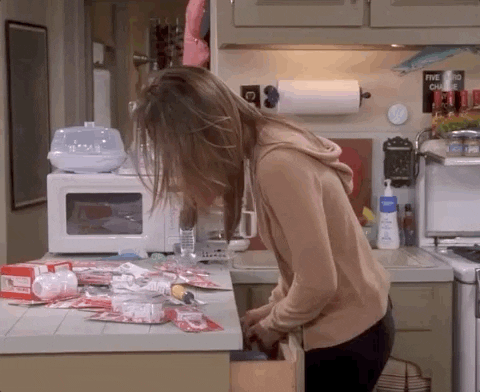 season 9 friends GIF
Giphy
It's easy to question whether or not buying a home was the right decision.
But rather than live a life full of regret, why not make the most out of what you have, and turn your not-quite-dream home into a temporary dream home?
Who knows, it might even increase the resale value.