People Divulge The Scariest Things Science Has Proven True
I hated science classes.
As soon as I could I ran.

But it follows me.
Because science can be downright disturbing.
That's why I blocked out so many of the details.
Redditor Flimsy_Finger4291 wanted to compare notes on all the frightening facts that are a definitive. They asked:

"What's the scariest thing that science has proven real?"
---
As if knowledge isn't scary enough, let's her more...
Hello Terry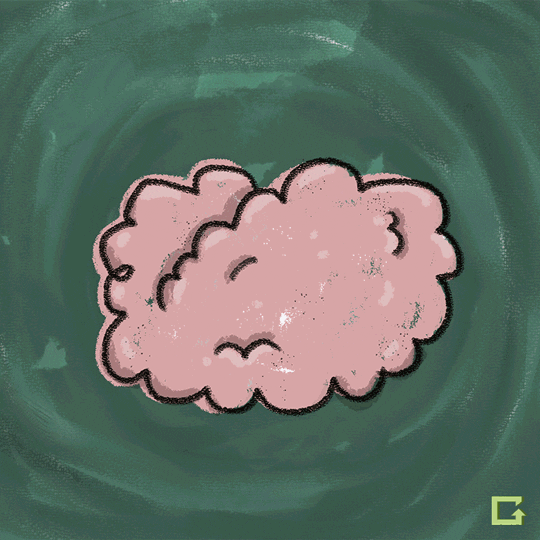 paint surgery GIF by gifnews
Giphy
"Some tumors have teeth, hair and even eyes."
Twat_Waffle_Stomp
"My sister had one minus the eyes! It was cantaloupe sized on one of her ovaries before it was found. She named it Terry the Teratoma."
Karina_is_my_cat
Hungry Bacteria
"Brain-eating amoebas."
dark_n_lovely_qu33n
"My best friend and bunk mate from summer camp died from one of those when I was in 7th grade. Happened so quickly, we were a week into camp and he got really sick. They gave us all heavy meningitis shots because they didn't know what it was and within a few days he was dead. Turned out to be a brain eating amoeba."
"Edit: strangely enough on the same day he started getting sick one of the lifeguards that was sitting out in a boat waiting for the next group of kids for what we called Trojans Vs. Spartans day had a seizure, fell off the boat and drowned. Only deaths they'd ever had in the 50+ years the camp had been open."
Csharp27
Far Far Away
"The size of our galaxy, how many other galaxies there are and how far away they are. When you can actually see something that incomprehensible.."
Jfonzy
"The nearest star to us would take the Voyager 70,000 years to reach. The nearest galaxy to ours would take the Voyager 749,000,000 years. If we some how managed to take on the monstrous task of speed of light travel it would still take 25,000 years to reach the nearest galaxy. And it's even further apart after you read this. Wild stuff!"
ConqueredCorn
Head Changes
"How the brain is literally rewired and chemically altered by childhood neglect and abuse."
petalumaisreal
"It's genuinely kinda freaky, playing a puzzle game, and noticing how quickly you're getting better at it. The kind of puzzles that were a real blocker in the beginning become baby-easy after like an hour of playing puzzles like it."
LtLabcoat
"My sister faced horrible abuse at the hands of our father, and she has been working through it with multiple therapists over the last 10 years and she is only now starting to get her life back. I feel like she was robbed at a fair chance at life because of our a**hole father."
Pehdazur
Awake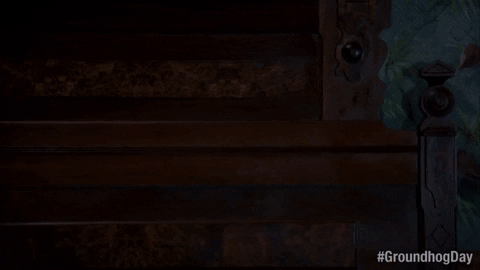 Bill Murray Im Here GIF by Groundhog Day
Giphy
"Prions, horrific and totally unpredictable."
geordiesteve520
"Fatal familial insomnia is a prions disease where you can't sleep anymore, you just stay awake until your brain deteriorates and you die."
DrinknEspresso
Now I can never UNKNOW about prions. Perfect.
Days gone by...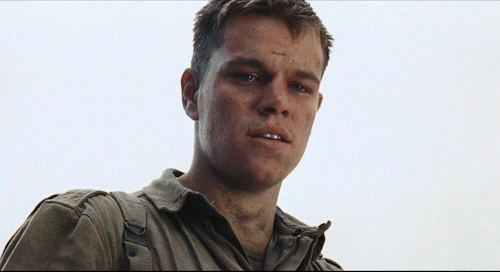 Aging Matt Damon GIF
Giphy
"Ageing. I'm content with death but the idea of my body growing old, frail and eventually falling apart before the end game gives me goosebumps."
EvidenceOfInnocence
Bursts
"Gamma ray bursts. No warning, no escape, no defense, no survivors."
Swampwolf42
"If you're talking about supernovas if the star isn't too close the gamma burst would probably only destroy some part of our ozone layer. And gamma radiation is actually the least lethal out of all types of waves."
Broccoli_sauce24
Sizzle
"Entropy. Time shall consume all things. Inevitable heat death of the universe."
Revolutionary_Elk420
"I personally want the 'Big Crunch' to be true. That instead of fizzling out it all gets sucked back into an infinitely small/dense particle and then another Big Bang happens. It's my explanation for the multiverse. It's all one timeline. Just infinitely long."
ChoppyWAL99
They're Watching
"More like a theory, the 'orangutan paradox,' when we film a documentary on orangutans, they can't realize that we are observing them, yet they are the most intelligent species of their category, so aliens might be watching us and we are as oblivious as an orangutan."
Time_Succotash
Fade 2 Silent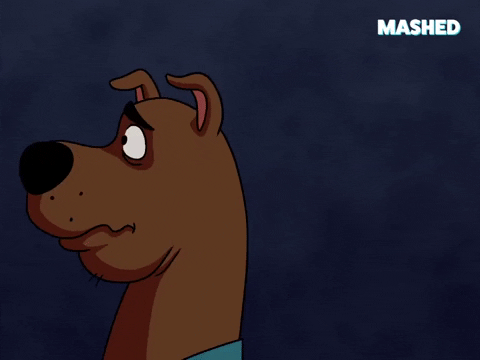 Listen Scooby Doo GIF by Mashed
Giphy
"That hearing is the last sense to leave, when dying."
User Deleted
A blink of an eye
"Deep time. The Earth was alive a million years ago. And a million years before that. A thousand million years before that. Even if our civilization is miraculously successful and we live for 20 thousand more years and colonize thousands of planets like in Dune it's still nothing. A blink of an eye. The Earth would barely notice."
Spookd_Moffun
human psychology...
"The scariest thing for me, is that we have scientifically mapped human psychology. We know social habits, and evolutionary survival instincts that we've carried over from our ancient past. We have extensive knowledge on how to elicit the exact response out of a human on command. And the scary thing is that corporations use this information to sell things to us."
"Everything about a product's design from it's shape, to it's color pallet to it's odor is specifically and intricately designed to hack our brains and trigger the exact specific response that they want from us. Once you are aware of how much human psychology goes into advertising, you will never look at an add the same way again."
The_Quicktrigger
BOOM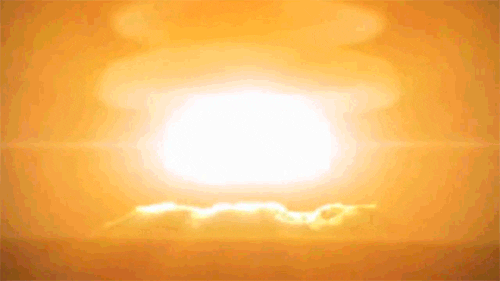 atomic bomb explosion GIF
Giphy
"The capability to harness nuclear explosions."
MadgoonOfficial
Out There
"That things we thought were stars (or fuzzy stars) a century ago are actually entire galaxies. Who knows who or what the F is out there?"
OnionTruck
"Which is exactly why I think anyone who doesn't believe in aliens is just in denial, cause there SO MUCH UNIVERSE out there that even if life came about on Earth by a total million-in-one accident that it almost certainly has happened somewhere else."
Thatsidechara_ter
Changes
"Finding substances that can change your behavior, memories and general personality."
Puggymon
tentacles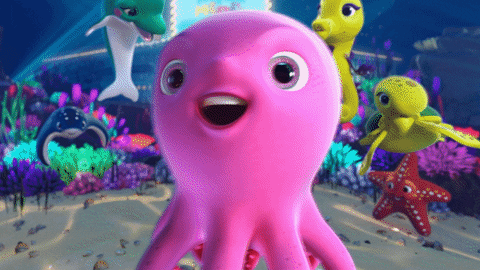 GIF by Lidl
Giphy
"Giant squids. Suddenly the old sailor story's of krakens wrapping tentacles around a ship and pulling it into the ocean doesn't seem like fiction."
OneTyler2Many
Forever
"Lobsters are practically immortal and continue to grow as long as they don't die from disease or killed by predator."
merkitt
Tiny
"That a person can be killed by organisms so tiny that we can't even see them."
cold_toast_n_butter
A Billion Years
"Sun is going to die. It will explode and stop providing energy after 5 billion years. We better find a new star to relocate by then. Nearest star Proxima Centauri is 4.5 light years away from Earth and with current technology we can reach the neighbouring star in 6300 years trip."
srvanika
Well that is the antithesis of comfort. Life is so fun.
Reddit user Ok-Bid-1179 asked: 'What's the scariest 100% true story you've heard of?'
People love horror films because they know the terror depicted on the big screen is pure Hollywood magic and completely fake.
But when it comes to true-life terrors, even the most dedicated horror film aficionados can be left trembling in their boots.
Curious to hear some of the most absolutely hair-raising events from strangers online, Redditor Ok-Bid-1179 asked:

"What's the scariest 100% true story you've heard of?"
These real-life stories may keep you up at night.
Befriending A Murderer
"My uncle was in a bar one night and started talking to this random guy. He described him as 'a really nice guy.'"
"He met him a few other times in the same bar. They drank and talked about random stuff. Soon after, my uncle stopped seeing the guy at the bar."
"Idk how long after, but my uncle got notified that he had jury duty. He showed up and found out what it was for. A serial killer and the killer was his friend from the bar. Derrick Todd Lee."
"My uncle was promptly dismissed from jury duty for obvious reasons."
– I_am_dean

People had sinister stories related to jobs.
Late Night Shift Employee
"I work midnight shift at a gas station and I have for quite awhile at various stations in different areas with varying levels of criminal activity."
"I have regulars, of course. I'm a small-statured woman (as is my partner the other half of the week, and we've always been partners) so these regulars often worry about us and keep watch on creepy occurrences when they can."
"I had one man who worked in the metro an hour away who would stop in every morning for his cigarettes. He never smiled or seemed friendly, and as I often do, I tried to think of what I could do that might make him smile one day."
"It took many months but I finally pulled it off by having his cigarettes ready on the counter and already scanned for him to pay for as he walked in. He smiled, and then asked me"
"Do you ever get scared on the night shift? You small girl, is not safe."
"I said I sometimes did but we could lock the doors and hide if we had to, and that the provincial police (think state troopers, if you're American) had a station close by and came in often to get their highway vehicles washed. I had a good rapport with those police. He nodded and then told me a story about when he first moved to our country from Eastern Europe with his wife and child back in the late 80's, early 90's."
"He fell asleep at work one night at the gas station he worked midnights at. When he woke up, the phone had been ringing for hours and his manager was shaking him violently asking if he was alright. He was fine, he said, what was the problem? He was sorry he fell asleep."
"His manager screamed that it was fine he fell asleep, to look outside. All of their motor oil was missing and the outside of the place was a mess."
"The thieves had come and swiped all the oil and left him be because he slept through the entire thing, and then moved down the road to the next station for an encore. At that station, the clerk was awake and fought back, so the thieves stabbed him to death and left him to bleed out."
"When he finished telling me this, he concluded with."
"If you ever feel sleepy just lock the door and do it, it might save your life"
"I don't work at that station anymore but I think about that guy all the time and wonder how his grandkids are."
"Here is a link to an article talking about how that poor other clerk's killers were finally found 25 years later:"
https://toronto.ctvnews.ca/mobile/arrest-made-in-1990-murder-of-gas-station-attendant-1.2650933

– IgnorethisIamstupid
Trapped
"There was an incident in Trinidad where some maintenance divers were removing a plug from an oil pipeline and were instantly sucked into it. One was able to escape but the other 4 were trapped for days in a small, oil coated pipe for days with only a small air pocket to breathe in before they died. Thinking about it in detail and imagining what it must have been like for them makes me extremely uncomfortable."
– superficial_user

There's no creepier place than being in the woods. Especially when these sorts of encounters happen.

The Wrong Friends
"When I was 17 I was hanging out with 2 friends and they wanted to go smoke in the woods. I didn't feel like it so I drove them and waited in the car."
"After a while I was getting bored and decided to go meet them but there were 4 paths going off in different directions so I just took the biggest one. After walking for a few minutes in the pitch black forest (before flashlights on phones), I come across this dip in the trail and on the other side is a bench lightly visible due to the moonlight."
"On the the bench is sitting a man and another one in standing in front of him but I can only make out silhouettes. Being sure these are my friends I yell out to them before walking over. If you ever walked the woods at night it's just an uneasy feeling all around so I was cautious to begin with."
"Well it turns out, juste after yelling out to my 'friends,' both silouhettes turn around towards me. Not a word, not a sound, the guy sitting down starts sprinting FULL F'KING SPEED towards me in complete silence. I got the absolute f'k out of there sprinting also the other way and tripping over sh*t because I couldn't see anything."
"I finally get out and lock myself in my car, but I was really worried for my friends. Maybe a minute later I see them both coming out of a completely different path, they also confirmed they never saw me or anyone else. My heart still sinks just thinking about that dude sprinting in silence wtf was that sh*t."
– NoFutureGuy

The Homeless Camp
"Weird....I have a similar story!"
"Years ago I remember sneaking out of my friends house at night to really do nothing but walk around the neighborhood and hide from car headlights. We were young and bored. There was a 'homeless' camp that was down in some woods off the railroad tracks not too far from his house. We had seen the trail and knew what was back there."
"One of the homeless guys that lived there was actually an old friend of my buddies Dad, and he had stopped over a few times and my friends Dad let him shower there and everything. He could have worked if he wanted, but legit told us he just liked living 'off the grid'. Just wanted to give you some backstory on the reason why we thought it would be cool and 'safe' to go check it out at night."
"We were a bit nervous at first thinking what if we get there and his Dads friend isn't there...so we were sneaking up on it. It was a longer walk than we thought. We got kind of close and saw there was a fire going lighting up the woods a bit."
"We start sneaking closer but the trail seemed to continue straight, while the camp set off the trail to the left. We got idk maybe 100 feet from the camp (about 30 meters) and we looked down the trail and saw a faint silhouette of what we thought was a person. The silhouette looked like it was coming from deeper in the woods towards the camp. We froze and ducked slightly to the side of the trail."
"I told my friend that I didn't like it, and we should just sneak the hell out. He said he had the same feeling. As I said, the fire at the camp was just enough to light the area well enough to see. We end up slowly creeping slightly off the trail back to the railroad tracks. We get probably 30-40 or so feet (9-12 meters) and I told him I would rather just hit the trail and just slowly walk back because the bushes and trees and everything were hard to navigate and I would rather be able to see something coming so we could book it out. We played football and were both pretty fast."
"We slide out of the brush and see the silhouette has gotten closer, however moving further from the fire, the light was dimmer, but we could still make out someone or something was standing there moving closer. My first thought was that maybe they saw us duck into the bushes and were coming to check, but it just felt off. My friend and I looked at each other and both mutually and silently decided to pick up the pace. Almost on que, we both looked back and the silhouette was now BOOKING IT TOWARDS US ABSOULTELY SILENT. No noise, just fast movement. We high tail it as fast as we can."
Thankfully, the trail was wide so we weren't bumping into each other or anything. Neither of us looked back until we hit the railroad tracks, then hit the railroad track bridge and were on the other side. I looked back as I was slowing down, past the bridge and didn't see anyone. We got back to his house pretty fast and luckily that was the end of it."
– ZekeMoss18

Life is full of many creepy mysteries.
It's no wonder many films are based on actual events.
The ones that terrify me the most are the home invasion movies like The Strangers.
It may have been Hollywood that dramatized events depicted in the film, but there's no doubt such horrific events that have happened in real life are enough to keep us up at night and on high alert.

Cognitive dissonance is when one learns new information that challenges a deeply held belief that seems to undercut a favorable self-image, that person may feel motivated to somehow resolve the negative feeling that results—to restore cognitive consonance—by ignoring the challenging source.
This isn't the only response to cognitive dissonance, but it's the one most people are familiar with.
This behavior explains people believing something—or following a leader—despite all the contradictory facts. Outsiders look at the situation and are amazed that their adherents can't see the absurdity of the fraud.
But it's a common occurrence.
Just spend some time watching documentaries about cults and you'll see all the proof you need.
Reddit user Ninac4116 asked:
"Who are some exposed frauds that still have a following despite being debunked?"
Playing With Fyre
"That dude that went to prison for fraud for Fyre Festival, Billy McFarland. He is out now and wants to try again."
~ Can_Not_Double_Dutch
"Grifters gonna grift. His sleaziness was already well documented with that credit card/access card BS before the Fyre."
~ mcburloak
"The justice system certainly failed on this one. A long running pattern of documented fraud even before he committed the massive Fyre Festival wire fraud in the amount of millions of dollars and guy is out within a few years."
"What a f*cking joke. There are thousands of people serving more time for drug offenses and stealing 1/100th as much."
~ perfektstranger
* Billy McFarland is an American con artist and convicted felon who co-founded the ill-fated Fyre Festival as well as several other fraudulent businesses.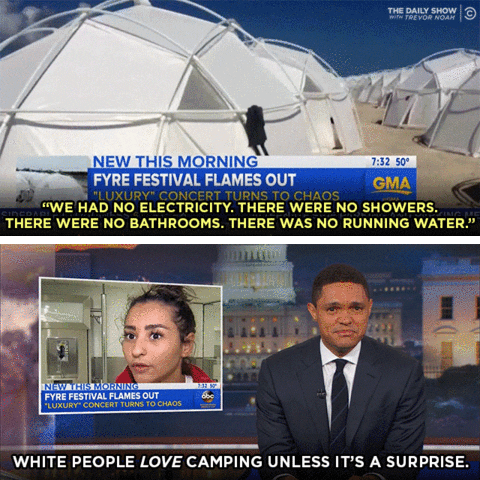 The New MLM
"All of those YouTube 'financial freedom' classes/courses/programs."
~ TiaMaeLove
"I consider those to be Gen-Z pyramid schemes."
"'Learn how to get passive income by teaching people how to get passive income by teaching people how to get passive income!'."
"'Something, something grind mindset...'."
~ Kurt0690
Totally Not A Cult
"Keith Raniere who started NXIVM too."
"There's still a bunch of women that hang out outside of the prison he's in singing his praises every day."
"It's weird man."
~ HotGarbage
* Keith Raniere is an American cult leader who was convicted of a pattern of racketeering activity, including human trafficking, sex offenses and fraud."
- Reddit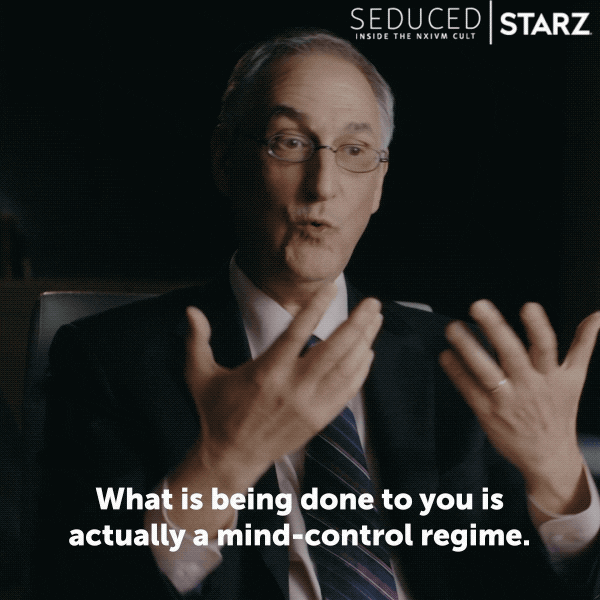 Giphy
Also Totally Not A Cult
"Warren Jeffs and Fundamentalist Church of Jesus Christ of Latter-Day Saints (FLDS)."
"Dude is literally in prison and still has a significant amount of devout followers."
~ alienwitchkitty
"To be fair, the FLDS is very isolated from the outside world (think no internet). It's possible that they genuinely don't understand the severity and overwhelming evidence of his crimes."
"Though you'd still think that watching your prophet marry children as his brides would set off some red flags."
~ lo_profundo
* Warren Jeffs is an American polygamous cult religious leader who was convicted of several sex crimes and two assisted sex crimes involving children.
"I'm a long time postal worker and I once did an intake at the plant of a pallet of letters from Warren Jeffs. They have to provide us a sample for this kind of mass mailing for billing purposes so I read the letter."
"He was sending it to every church of every denomination within our province (Canada). I imagine other plants got similar pallets."
"The letter was a demand that they give all properties and tithing money over to Warren Jeffs and the board of the FLDS. He wanted every priest/pastor to tell their congregation that they were wrong and would now be following Heavenly Father's wishes to completely turn over everything to the FLDS and every member was to write letters and make calls demanding Warren's immediate release."
"This mailing cost was in the thousands of dollars and I suspect every church in Canada received one, potentially tens of thousands in cost. That's all money from his followers, terrible waste."
"For months afterwards we saw so many of these letters come back through the plant labeled return to sender. I would be completely shocked if they got even one positive reply. Massive waste."
~ janesfilms
Absolutely, Totally Not A Cult
"L Ron Hubbard. My uncle is Scientology level OT8."
"I'll never understand why he buys into it (literally and figuratively)."
~ thatoneguy889
"L. Ron pulled a 'hold my beer' before it was even a thing with saying the Ringling brothers (circus guys) were about to be upstaged by the biggest scam in history, then proceeded to write the Scientology books."
"Even knowing Hubbard was a failed sci-fi author, and that he had a history of failed scam attempts, people still believed the Scientology books were educational/historic documents and a guide to a wonderful life/afterlife. Mind blowing."
"Equally if not more of a scam than Joseph Smith reading the gold tablets from a hat, that only he could see and decipher because that is what God wanted. The level of gullibility of mankind throughout history is impressive in all the worst ways."
~ _calmer_than_you_r_
* Lafayette Ronald Hubbard was an American pulp science fiction author and the founder of Scientology.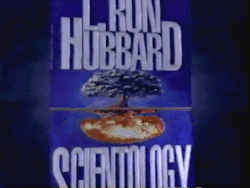 Giphy
Sleight Of Hand
"Uri Geller."
"He still to this day claims he has mystical powers and won't admit he's just doing magic tricks, despite being exposed by James Randi."
~ agent_x_75228
"The crazy part to me is that he is actually quite talented as a magician."
"He could make a good living just doing magic tricks and billing himself as such."
"He didn't even have to lie to be successful."
~ starmartyr
"His exposure on The Tonight Show with Carson is so fun to watch."
"You almost feel bad for him. Almost."
~ BulljiveBots
* Uri Geller is an Israeli-British television personality and self-proclaimed psychic known for his trademark television performances of spoon bending and other illusions to simulate the effects of psychokinesis and telepathy.
Oh, Oprah... 😞
"Dr Phil and Dr Oz."
~ 335i_lyfe
"Oprah has pushed so many terrible people and I feel like it really should be discussed more.
"My mom's been in a cult for years because of her pushing Gwen Shamblin and the Weigh Down diet on her show."
~ _angesaurus
"She propelled so many charlatans and their mumbo jumbo into the mainstream."
~ Dangerpuffins
* Phillip "Dr. Phil" McGraw is an unlicensed clinical psychologist and TV personality who appeared as a relationship and life strategy expert on The Oprah Winfrey Show whose methods have been called "exploitative" and "appallingly cruel."
* Dr. Mehmet Oz is a television presenter and physician who appeared on The Oprah Winfrey Show and his own program which drew criticism from the medical community for false medical claims and pseudoscience including faith healing and various paranormal beliefs.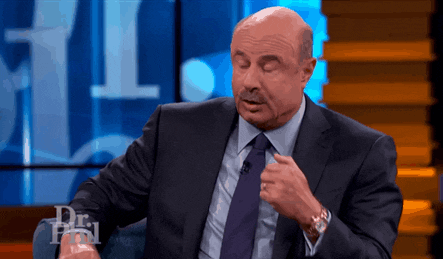 Giphy
Body By...
"The Liver King guy, Brian Johnson, not sure if he still claims to be natural though."
~ RegularEmbarrassed36
"Dudes got a physique that is pretty much impossible to achieve natural."
"Like it's still hard work even if you're not natty. But don't give other kids the idea it's achievable."
~ herroebauss
"It's not just him giving kids the idea, he's quite literally RIPPING THEM OFF, selling all these products, selling his lifestyle, taking their money pretending that he's helping them."
~ battleduck84
"He admitted he was using steroids, went clean for a bit, and unless there's been developments in the last few months he's back on steroids and claiming he's not."
~ blames_irrationally
* Brian "Liver King" Johnson is an American fitness social media influencer.
Who Profits From The "Prosperity Gospel"?
"Joel Osteen"
~ Blue_Period_89
"The guy just sells toxic positivity, begs for more money, and claims it under the Christian God. I'm a Christian and I can say with full confidence that what he teaches is NOT what Jesus is about."
~ cutiegirl88
"Pretty much all of the mega church leaders are frauds."
~ usedmotoroil
"I'd say 100% of them. It is anti-Christian. Any excess should be given back to the communities they are in."
"That's why they don't get taxed. But now it's just a grift."
"They don't give a f*ck about anything other than the size of their bank accounts."
~ theshane0314
"Absolutely 100% they are frauds and lying weasels."
"Osteen or Copeland or any of the others who unabashedly pound the pulpit, so to speak, on the 'prosperity gospel'—they have incorporated their sin as their strength in the eyes of their followers and those imbeciles eat it up."
~ Thunderhorse74
* Joel Osteen is an American televangelist, businessman based in Houston, Texas and one of the more prominent figures associated with "prosperity theology" and a focus of its critics.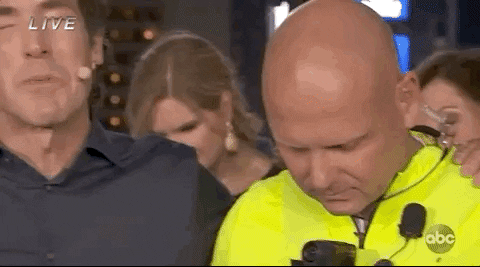 Giphy
Filipino Fraudsters
"Bongbong Marcos and his family."
"Their family literally stole billions from the Filipino people yet they are still out of prison. Their family matriarch, Imelda, was even sentenced to prison for graft, but no one dared to arrest her."
"Bongbong is now even president of the Philippines and has a huge cult following because of how they tried to distort history."
~ holyguacamole-
* Ferdinand "Bongbong" Marcos Jr. is the second child and only son of former president, kleptocrat and dictator Ferdinand Marcos and former First Lady Imelda Marcos.
The Power Of Motorola Compels You!
"Faith healer and psychic Peter Popoff. The divine voices he heard were actually his wife using a radio."
"He's still selling his 'Miracle Water'."
~ SnooChipmunks126
"Popoff was exposed in an investigation on a news show.
"He 'retired to a quiet life of contemplation' when it aired which everyone knew was horsesh*t."
"A couple years later he's back grifting."
~ Renaissance_Slacker
* Peter George Popoff is a German-born American televangelist, charlatan, debunked clairvoyant and faith healer.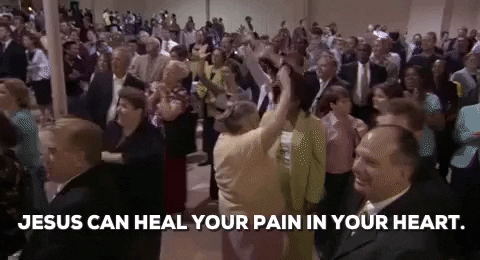 Giphy
No, Vaccines Don't Cause Autism
"Andrew Wakefield, who was trying to get his own vaccine approved, so he tried to make it look like another vaccine was a problem."
"He did research without getting proper consent, falsified results, and so on."
"He's become the darling of the vaccines-cause-autism crowd, even though his behavior was so egregious that he lost his medical license."
~ DrHugh
"Oh it's so much worse. Wakefield's alternative vaccine (cofounded by a quack who didn't have a medical license, believed he could cure autism with his bone marrow, and had his name spelled wrong on the patent) was a cash-grab, to capitalise further on the greater scheme."
"He was paid to discredit the MMR vaccine by a lawyer who recognised the amount of money there was in suing the manufacturer on behalf of concerned parents, in collaboration with a then-small group of parents who believed it made their children autistic (called "JABS") who have since rocketed in popularity as a direct result of the whole debacle."
"Wakefield lost his license primarily because he did not receive informed consent for procedures. Not only did the handouts he gave to the parents not even mention all the procedures performed, but they did not mention risks. The handouts literally do not contain the word 'risk'."
"He also lied. A lot. Like, the results of his study were shaky at best, and half of them were just completely made up."
"Oh, and giving colonoscopies to children ended up being a horrible idea, because one of them got a perforated bowel. He f*cked up that kid's life forever. It's... disgusting."
"Autism isn't actually that bad. And it's kinda disgusting that it was being treated as something worth risking actual death to avoid.
"Also, the head of Andrew Wakefield's hospital at the time of his departure (when he got fired because his colleagues got sick of his sh*t) went on to describe him as, quote, 'a Wanker and a Fraud'."
~ Otherversian-Elite
How Is He—either one—Still A Thing?
"Logan Paul. This really annoys me. The dude has been called out for multiple crypto scams and yet I still see his sh*tty energy drink all over grocery stores and gas stations.
"I really hope he goes down for real."
~ Zelgon
"It's crazy that he even still has a following after everything he's said and done."
"People were actually cheering and rooting for him in his recent scammer vs scammer joke of a boxing match."
~ labwongames
"The world isn't running out of unattended 5-10 year olds with iPads anytime soon. That's why he still has a following."
"Or am I thinking of Jake Paul? Eh, two sh*ts, same a**hole."
~ The-Mighty-Caz
"When I taught middle school several of my students were huge fans of Logan or Jake Paul. They'd come to school in their merch and listen to their sh*tty music while they did class work."
~ SadandBougie
* Logan Paul—once called "the face of douchebag entitlement" and Jake Paul—known for prank videos—are brothers and American YouTubers who started out posting sketches on Vine.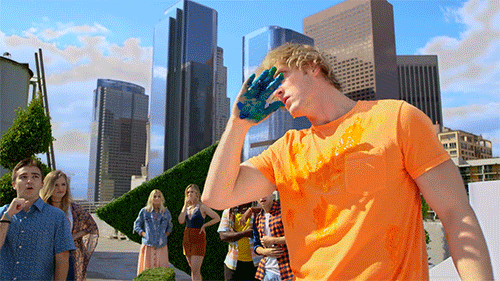 Giphy
"Multi-Level Marketing (MLMs). The vast majority of people who sign up for them make very little and a significant number lose money."
"And yet, they're everywhere."
~ LadyMageCOH
"99% of MLM sellers lose money. It's only those at the very top that actually make anything at all."
"It's such a scam and a fraud!"
~ greens_beans_queen
"That's why they used to be called pyramid schemes. They came up with the term MLM to make it sound better."
~ Bijorak
45
"Donald Trump/MAGA… the guy has over 50 felony charges and civil cases for fraud and rape and still has followers?"
"It's cuckoo bananas."
"He is a con artist… and it's so glaringly obvious!"
~ Acceptable-Bullfrog1
"I try not to be Trump this Trump that, but this is what immediately came to mind."
"He's not good at business. He's not good at being president. He's oblivious to rules he doesn't want to observe. They think he's Christian and like, when have you seen him going to church even to fake it?
Everything he does is as obvious as his fake tan that makes him look like Magda (MAGAda? 😃) from Something About Mary.
"His MAGA minions claim they're these shrewd people that show up on the car lot and get exactly what they want for less than it's worth when really they're the type to show up on the lot and leave with a Hummer they don't need and can't afford."
~ Orgasmic_interlude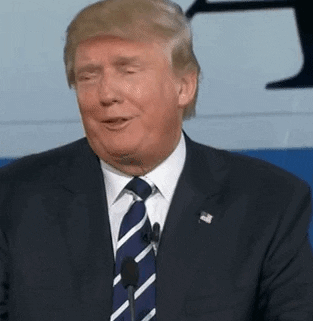 Giphy
In the words of Carl Sagan:
"One of the saddest lessons of history is this: If we've been bamboozled long enough, we tend to reject any evidence of the bamboozle."
"We're no longer interested in finding out the truth."
"The bamboozle has captured us. It's simply too painful to acknowledge, even to ourselves, that we've been taken."
"Once you give a charlatan power over you, you almost never get it back."
~ Carl Sagan, The Demon-Haunted World: Science as a Candle in the Dark
What proven frauds, scammers and grifters would you add to the list?
According to the American Gaming Association, there were 1005 casinos in the United States as of December 2022. They accounted for $328.6 billion in economic impact with $101.4 billion gross casino revenue.
With all that activity and cash, casinos have to be carefully crafted, well-oiled machines.
For an industry based on luck, they leave almost nothing to chance.
One Stamfordsterling asked:
"What is something that happens at casinos that is hidden from the public?"
Data Mining
"In Las Vegas, the sheer amount of data that is collected and analyzed on everything."
"From the weekend traffic coming from LA, the demographics going to see a concert/show and how that impacts staffing, everything about your slot or table play, down to how the size of the pans used in a buffet relate to food waste."
~ srslytho
Rat Heaven
"How much waste there is."
"Literal tons of food, paper products, stuff like soaps, shampoos, lotions, key packets/folders... It's obscene."
"We've got a lot of rats here in Las Vegas that appreciate it, though."
~ hypothetical_zombie
What Time Is It?
"Casinos hide the passage of time."
"No clocks on the walls and, in general, no windows with views to the outside."
~ HardRockGeologist
"UK government changed the law that all casinos have to have clocks now."
"They don't make them very big obviously but they can lose their license if they fail an inspection."
~ stoofa69
The Ground Beneath Your Feet
"Casino carpets are intentionally designed with crazy patterns."
"They are distracting to look at, so you keep your eyes up and focused on the slot machines and gaming tables. They also make it hard to find the exits and are easier to keep clean."
"There is a whole science to designing casino carpet patterns."
~ Robbie-R
Scent Memory
"Some casinos add scents to the air (they do not pump in extra oxygen in as some people believe)."
~ HardRockGeologist
"The lobby at The M Resort south of The Strip is a patented scent they have with vanilla, pear, and other aromas that frankly, is one of the best things ever."
~ Shoegazer75
"Every casino has its own scent. They want you to associate that smell with the casino subconsciously."
"It's like going to the movies and you smell the popcorn and your brain is ready for the experience."
~ Icuivan
Slot Machines
"If you like to play slot machines never play penny slots."
"Those are the machines that make the casinos their most money."
"Play quarter or dollar machines—you spend just as much or less each spin and they tend to have better payouts. But your brain says penny slots are cheaper but they have machines that you can hit $20 a spin and higher."
"Where I used to work penny machines had a 14% hold while quarter and dollar machines had an 8% hold."
"The hold is how much the machine will win over the lifetime of the machine the higher the hold the more you are likely not to win."
"Also, a machine is never due. They use random number generators that act the moment you hit the spin button or pull the arm."
"The machine already knows if you have won or not as soon as you push the button and everything you see in front of you is for your entertainment."
"Always use your player's card. Yes, they track your play and try to lure you back based on how you play but it's also how they determine if they give you things."
~ Icuivan
"Penny slots are designed so you can play so many lines that virtually every single spin you make wins something, but rarely more than you bet."
"It gives the player the excitement of winning constantly while their bankroll keeps dropping."
"For some players they'll happily put in a dollar, get 86 cents back, get told they're a winner, and push the button again without realizing they just lost 14 cents."
~ NS8VN
Underneath It All
"I wandered down to the basement of MGM from a truck ramp and man, it was like a whole city down there, imagine a massive warehouse with roads and offices and supplies everywhere."
"The opposite of the glitz going on above it."
~ Renorico
"My ex worked for MGM for a while and she hooked me up with a comped room at NY/NY when I came to visit family. She met me at the check-in at NY/NY and then asked if I wanted to see her office."
"She took me through a door, down some steps and then through several corridors, passing by laundries, cafeterias, locker rooms, offices, storage, etc. She would point out all of these different areas and points-of-interest along the way and all I could think of 'where the hell are we? Are we even in the same hotel?'."
"We eventually go up some stairs and out a door and we're now at the valet at Aria next to where her office is located. Granted, we've only walked a few properties over but it's simply unbelievable how much activity there is underneath those hotels."
~ FopFillyFoneBone
Unclaimed Funds
"Just how much money goes unclaimed/uncollected."
"I worked in the accounting department at one of the main gaming conglomerates and was tasked with cleaning up their unclaimed property accounts."
"There were players aka 'whales' who'd deposited millions and just forgot about it for years."
~ Swole_Troll
"My dad, who died last month at age 90, was awfully good at finding machines that had money accumulated on them."
"Most of the time, it was basically pocket change, but he found a couple of 3-figure jackpots over the years. Of course, he would play a round so nobody could accuse him of deliberately breaking rules."
~ wilderlowerwolves
"This was huge when electronic slots were first introduced. Many had a button you had to press to 'pay out' winnings that accumulated."
"But many people had no idea and thought they had lost all the time."
"I'd walk around and look for Pay Out buttons that were lit up, hit them, and rake in the money."
~ Rougaroux1969
The Inside Scoop
"I worked at a casino (well, the resort portion of the casino) for a summer. I don't have any sordid secrets, but general interesting things I learned:"
"The security cameras are scary good. Like can read your name off your badge hanging off your waist good."
"You aren't doing a damn thing the camera can't see."
"At this casino, employees were required to wear badges clearly visible at all times when on the premises, even if not on the clock."
"Escorting your grandma to the bingo hall after your shift? Badge still better be visible."
"In the parking lot? Badge still better be visible."
"At this casino, employees were only allowed to gamble there 1 day a month. You'd think it'd be money right back into the casino's pocket, but they don't want the risk of an employee being heavily in debt."
"Which leads to the next point..."
"Anyone getting a job within the casino itself is getting background checked, especially for bad credit and outstanding debts."
"If you're a guy down on his luck, with some maxed out credit cards and you want a job to get back on your feet, the casino doesn't want you. You're a liability, you're not worth the risk."
"All the cash goes into 'The Vault'."
"I assume it's a literal bank vault. But I've never seen the vault. Most employees have never seen the vault. You don't f*ck around when it comes to the vault."
"You better have a real good reason why you're approaching the vault. Security will turn your a** around and send you on your way, and you'll probably be flagged for questioning."
"People don't just stumble onto the vault, you end up there knowingly. And unless you were specifically, by name, called to the vault, or you have an urgent reason for being at the vault, for which you've already radioed ahead, showing up at the vault is a red flag."
~ thattoneman
I've been to a couple casinos in my life, but aside from the entertainment and food they offer, the experience doesn't appeal to me.
I guess I don't have the gambling bug.
Do you enjoy casinos?
Have you worked at one?
Share your stories in the comments.
When you're on a first date, one of three things will happen. Either you'll like the person and want to go out again, you like the person fine, but not romantically, and won't want to go out again, or the person will display a behavior that is so off-putting (or make you genuinely fearful), that you won't even want to see the person ever again.
My best friend and I are basically the same person, so when she met a guy who he had a lot in common with, she figured I'd like him too and set us up (I had previously told her I was okay with being set up).
Well, it turns out the guy actually hadn't read any of the books, watched any of the shows, or heard of any of the bands he talked about with my friend. I didn't understand why he would lie about all these things until I left the table.
When I came back, he was on the phone with someone and he was telling them he only told her he liked all those things because he liked my friend. When he found out she was in a relationship, he decided he'd let her set us up in the hopes that he could date me until my friend and her boyfriend broke up, and then he could swoop in.
I just walked out and when he finally texted me asking what was up, I told him I overheard him, then proceeded to block him. My friend was mortified to hear about the date, and I decided never to be set up again.
I'm not the only one who has gone on a date and discovered a huge red flag. Redditors have experienced this too, and are eager to share their stories.
It all started when Redditor APT3993 asked:
"What's the biggest red flag you have seen on a first date?"
Dates Of Relationships Past
"They won't shut up about their ex."
– SiriusGD
"Had this happen to me on a 2nd date."
"Asked if she could use my computer, I said OK. Then she pulls up her ex's FB profile to browse through it, and she spent the next 10 minutes comparing me to him, saying he she thinks that I will turn out to be controlling and manipulative like him because we both grew up on a farm and we both like cars."
"Ummm, wut?"
– alwaysmyfault
"He angrily told me I would "love" his ex wife. Proceeded to cry while talking about her. They'd been divorced for 5 years. I genuinely hope he is doing better."

– TX_Mothman
"She constantly compared me to her ex, and sat on her phone for most of the night, then expected me to pay for her two bottles of wine, plus really expensive meal and desert."
"She asked me out btw, not the other way around."
– Stuspawton
I Know What I Want
"The guy who tried to change my order with the waitress because he didn't think the drink I'd asked for was sufficiently feminine."
"I ordered beer. I don't remember exactly what he thought I should have, maybe white wine? It was a long time ago."
"The waitress was looking at me like 'You heard that sh*t too right?' and I told her actually I wouldn't have anything, thanks, and I left."
– MaggieLuisa
"He changed it FROM A BEER TO SOMETHING ELSE!!?! That's amazing to me. Like it's bad enough if you ordered an IPA and he said, "I dunno, sweetie, your delicate female taste buds probably can't handle the hoppiness. Hey, honey, why don't we get the lady a Coors.""
– AdaptiveVariance
The Position Of Boyfriend
"We met for drinks after work (since we both work in the same industry) and she showed up with a list of interview questions. She literally had a checklist on her phone for me to fill out. I thought she was joking at first, but the questions were extremely personal, like how many sexual partners you've had, the oldest, the youngest; How much money you made the previous year; If you owned a house, a car, a boat, a plane; Did you have a criminal history; Where do you parents live; Are they alive; Who did you vote for in the last election; All kinds of stuff like that."
"I even proposed that we could just use that as a conversation starter and we could work through them like that as a fun way to get to know each other. I was really trying. She tells me that she's not answering any of them because I'm trying to date her, not the other way around!"
"I laughed out loud thinking she was kidding, then realized she was absolutely serious. I wished her all the best in the dating world, chugged my beer, overtipped the waitress, and left."
– OkFrostina
"Yeah, I would really push that to the limit without getting law enforcement involved. Start with all the times I have ended up in rehabilitation, my abductions by UFO, the wild, kinky sex partners I have had, the millions I have lost before living under a bridge, etc."
– passporttohell
Scary As Hell
"Had a guy who insisted on buying the most expensive pizza at the restaurant despite my protests then kissed my head when he walked past me to use the restroom. After dinner we walked along the waterfront, he kissed me and then immediately tried to choke me "to be sexy". First date, last date."
– Twours1944
"What the sh*t?? Who taught this idiot that choking in public on the first date all without consent is a great get-to-know-you move??"
– villainsimper
Stranger Danger
"This was literally the day of a first date. But I had matched with an older man when I was still on dating apps. We planned to go on a hike on a very beautiful day by the water. On the day of the date, he wanted me to leave my car at his place, while he drove us through the backwoods so we can beat traffic. I said I'll be happy to drive myself, and he laughed and canceled. His reasoning was he's been stood up so many times and he didn't want to waste his time and me not show up. I said "okay!I apologize for the inconvenience. I hope you find what you are looking for. "and blocked him."
"The red flag was when he genuinely got upset that I didn't want to ride in a car with a stranger through the backwoods for our first date."
– Jesusdoescrack
"You should have said "you fear being stood up, I fear being murdered.""
– The_She_Ghost
Truly Gross
"He pointed to another woman at the bar and said she was his ex. But she happened to be my lesbian roommate."
"Yes, I told him I knew he was full of it cuz she was my roommate, and I pointed out her girlfriend who was there with her. I don't remember what he said exactly but he had no choice but to admit he was lying. I wish I had asked why he said it. I assume to make me jealous? Like that's a good way to start a relationship? Obviously, that was the only date."
– Grapegoop
​Those Who Came Before
"He told me he had been divorced 5 times. I'm taking the advice of 5 women I don't know."
– 13liz
"The way you phrased this killed me 😂"

– CumulativeHazard
Got Her Feeling Emotions
"Does bursting into tears after I told them I didn't like a TV show count?"
– JumboDakotaSmoke
"I'm curious as to what TV show it was?"
– ladydamnation
"Grey's Anatomy."
– JumboDakotaSmoke
"bursts into tears"
– akennelley
Um...What?!
"He took me to his house (he lived with his mom) just so HE could eat dinner with his mom while I sat in the living room. I listened to them eat and talk about my looks like I couldn't hear them. Apparently, I was pretty but "needed to be taken down a peg or two." I said my period had started so I had to go home. A future abuser and his enabler mommy."

– BigMcLargeHuge77
Ew...Just Ew
"We went to a movie. He spent the first half with his hand inside one of his socks, then pulling it out and smelling it, putting it back in, repeat, repeat."
"Then he spent the second half trying to hold my hand. With his sock hand."
– Deleted User
Bad From The Start
"She asked if I could order for her because she was uncomfortable talking to the brown waitress.
"Added: Same girl would not stop talking about Kardashian gossip even though I told her I know nothing about them and didn't care to know."
– CanaDoug420
Stop, Theif!
"He showed up drunk with a bouquet of flowers he admitted he stole from his mother's flower shop."
​Cringe-Worthy
"Went to a charity coffee shop for a date. It was "free" coffee where they just ask for donations which went toward their org's efforts to feed and house people. They explained this to him and asked if he wanted to make a donation for our drinks."
"He said no."
– Shredded_Wheaties
Oh, yikes! I would be so embarrassed!
In fact, I'm kind of losing faith in dating as a concept.