People Break Down The Absolute Scariest Thing They've Ever Experienced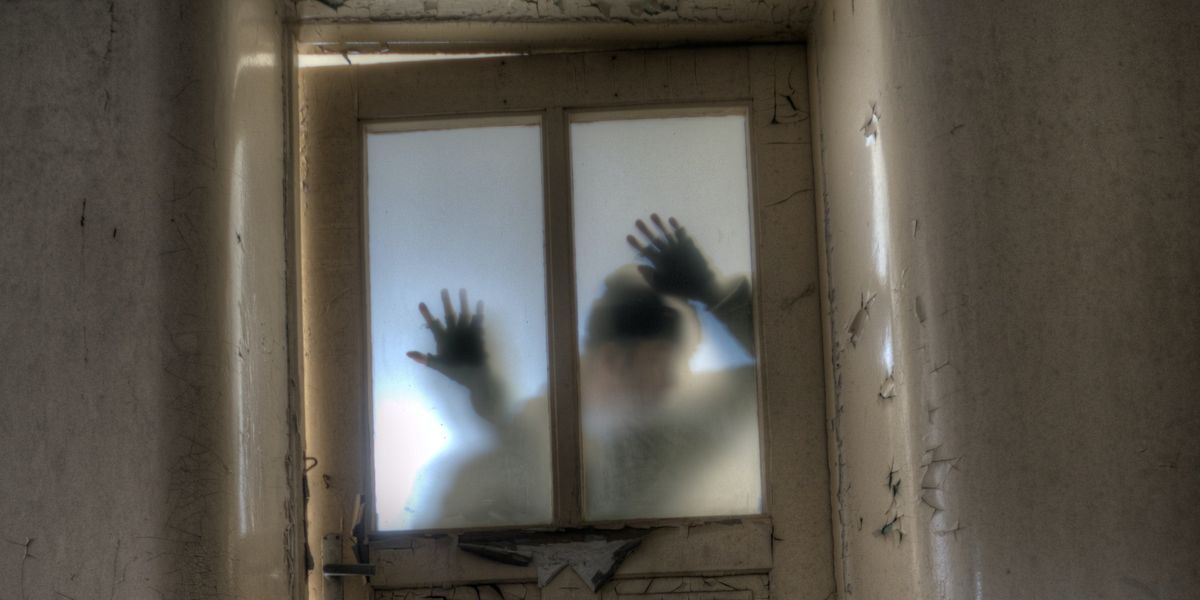 One of life's most unfortunate moments is when we feel our lives are genuinely in danger.
These horrific moments can involve the behavior of people with malicious intentions or just being at the wrong place and time.

Even though many people live to share their harrowing stories, the trauma doesn't necessarily go away completely.
But all anyone who's experienced a terrifying ordeal can do to find peace is to count their blessings and be grateful they are survivors.

---
Curious to hear from strangers online, Redditor Fearless-surfur-ee asked:

"What was the scariest incident happened with you?"
These Redditors experienced heart-stopping false alarms.
Wrong Target
"Half a dozen masked men broke into my bedroom, threatened me and my girlfriend, realised they had the wrong house, apologised and left. Edit - I told the full story here a while back."
– The-Go-Kid

Witness At A Shopping Mall
"Similar thing happened to my Aunt. She witnessed an attack at a shopping centre (on going disagreement between 2 well known families) and was threatened. A few days later one of the older family members approached her in her driveway and apologised profusely for the younger persons behaviour and offered her compensation. She was so scared she just said no thanks and he left."
– pokerdotts

Sometimes, you gotta listen to your gut.
Unplanned Detour
"Wife and I took a dark exit towards out neighborhood. Whole backseat full of bags cause we went shopping at the mall. There's a red light at the intersection once you get off the exit and we pull up to this tinted oldsmobile. They were in the right lane to go straight or turn right and we were in the left lane to turn left."
"Nobody is around, maybe 10 at night. I turn left and look in my rear view and it's the car that was next to us a bit back. I pull in my driveway and just had a really weird feeling, so I told my wife I'm gonna reverse and drive around the block. She thinks it's weird as hell, but as we are reversing, this dude is walking towards us from that Oldsmobile parked around the corner. I dip the f**k out and make it look like I was just turning around and drove like a mile away before heading back."
"Just had this gut feeling, man. Who knows what would have happened? But it was scary as f'k, nonetheless."
– One_pop_each

A Tragic Stop
"Friend borrowed dad's Benz to take wife on anniversary date. He stopped for flowers and was followed home by someone thinking he was wealthy. He was shot dead in his driveway in what turned out to be a gang initiation; you did the right thing.​"
– busjockey

These Redditors looked down the barrel of a gun...and lived to tell their story.
Fearless
"Was at a train station that was empty and I was sitting down waiting for a train and a man walks over with a bag, opens it and takes out a shotgun and points it at me and I just stare at him, he then says 'you're not scared are you' then puts the shotgun back in the bag then walks out of the train station."
"Actually not sure if that was the scariest or weirdest or if I was even scared."
– XenomorphXx121

The Right Answer
"Reminds me of the time a guy put a gun to my neck and said, 'What would you do if I pull the trigger right now.'"
"I was in a completely apathetic state of mind at that time anyway and said, 'Not much I can do, but I'll haunt you.'"
– lazerchin

These Redditors experienced medical emergencies.
Lucky Patient
"Last week had a heart attack after almost recovering from chemotherapy."
"I asked the nurse if I was going to die and she said I'm in the right place and they will look after me. Then I got more scared then I ever have before"
"I should not have survived but I did."
– Fistandantalus

Urgent Appointment
"The scan came back and we found a mass. We'd like you to come in to talk to the doctor today or tomorrow. You should see if someone can drive for you as you may be upset afterwards"
"Can I come in next week, I have a trip planned?"
"The doctor says you should come in today anytime and we will clear an appointment for you."
"Luckily that doctor kicked a**. 3 years post-surgery. Scans are clean in August and I move into the "only 10% chance of reoccurrence" bracket."
– Meet_the_Meat

Mysterious Illness
"Felt sick, kind of like the flu. Felt completely fine in the morning, but got worse as the day went on. It was the middle of the night and I was up with my husband and our new 6 week old baby. I was pumping breastmilk."
"Next thing I know, I'm waking up to EMTs surrounding me on my bed telling me not to move or sit up. My heart rate was incredibly high and blood pressure incredibly low. They took me to the hospital and no one knew what was wrong with me for a while. They kept asking me what drugs I took. I kept telling them nothing (which is true). I just had a baby, the biggest 'drug' I was taking was Tylenol. They didn't believe me for a while."
"I couldn't remember a lot of things at this point. I could barely even remember my own kid's name. I couldn't tell them who the president was or what year it was when they asked. It was a weird feeling to have memory missing. Kind of like having lost some puzzle pieces. Talking was also kind of difficult."
"After a BUNCH of tests, turns out I had a UTI so bad that I went into septic shock and my kidneys were shutting down. Didn't know I had a UTI because I was still healing from childbirth and I am pretty asymptomatic when it comes to UTIs. I don't feel pain when I get them. Spent a few days in the ICCU. Was extra scary considering my brand new baby was at home and I wasn't and there was a chance I wouldn't make it home at all."
"In the end, I thankfully made a full recovery."
"Not as intense as some of these other stories, but please don't sleep on a UTI guys. Sepsis is no joke."
– mxbear

The last time I truly feared for my life was when I was at a party and a fight between two drunk partygoers turned into a Swiss army knife fight.
I'm not kidding.
A couple of my friends and I jumped off the second floor balcony and got chased in the parking lot.
After some fumbling with the car keys, my buddy managed to get five of us crammed into his car and the perpetrator started pounding on the rear window with his fists and bloodying it up from smashing his knuckles onto the glass.
The police came just in time. Thank you annoyed neighbor who called the cops on us for our blood-curdling screams disturbing the peace.

"Reddit user Throwyz asked: 'People who never went to their class reunions, why?'"
In movies and television, school reunions look like tons of fun.
Everybody attends and hilarity ensues.
But in real life, there is a lot of mystery surrounding these events.
Who plans them?
Who pays for them?
Why would anyone really go?
After decades start to pass, these people are really just strangers.
And it's also proof of aging.
Who needs other old people wandering around reminding you you're old?
Redditor Throwyz wanted to know why people chose to skip school reunions, so they asked:
"People who never went to their class reunions, why?"
My high school reunion was ok.
The sexy guys were still handsome.
That was all I cared about.
Who Cares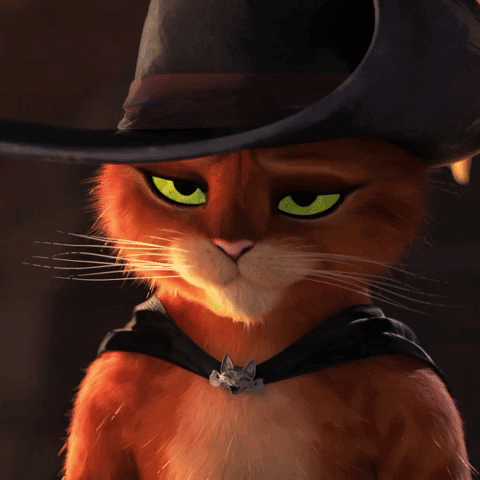 I Dont Care Shrug GIF by Puss In Boots
Giphy
"I don't care about the people I went to school with."
SnooLemons5609
"Same. Who cares. I stayed in touch with those I cared about. The end."
TinyNightLight
A Selective Process
"I keep in touch with the people from high school I want to keep in touch with. No need to go to a mediocre event and be judged by the others."
Leeser
"Living in the age of Facebook everyone I care about from high school knows what's going on in their lives already. Anyone I actually want to interact with I already do."
mousicle
The In-Crowd
"Didn't want to be there as a kid, so had no desire to return."
MahStonks
"This is the answer. I've skipped all of my class reunions and never regretted it."
"But one of my friends decided to go to a class reunion a few years back. He said it was amazing (or scary if you will) how quickly old group dynamics re-emerged, even 30-plus years later."
"The guys and gals who made up the 'in-crowd' back around 1988/89 had mainly peaked at 16. Everyone acted much more mature, obviously, but he said the whole affair got really cliquey really quick. Like I said, I never regretted not going."
Fresh-Hedgehog1895
Not Welcome
"First of all, I wasn't invited. I'm still as invisible to them as I was back then. Second of all, f**k those clowns."
Sweet_Platypus4981
"LOL, me too. I wasn't invited to the five-year reunion, and I still lived in the same town! I randomly worked with an old classmate, and she told me that the official list had me under 'could not find.' It was just so hilariously petty. I considered writing a note to suggest that they simply consult the local directory for my name but decided I didn't care enough."
ChangeTheFocus
Peaks and Lows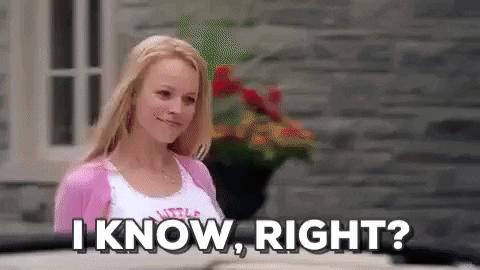 I Know Right Mean Girls GIF by filmeditor
Giphy
"I feel like reunions are for all the popular kids who peaked in high school who want to return to either gloat about how successful they are or to relive the 'good old days' if they weren't."
ScoutJulep
The popular kids always have to show up and show out.
Even when their lives fall apart.
Irrelevant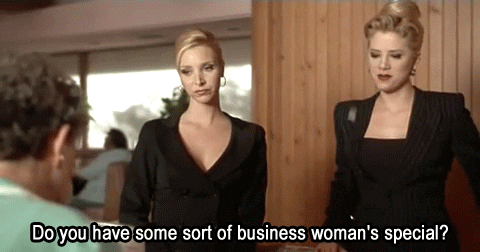 Romy And Micheles High School Reunion Interview GIF
Giphy
"Are class reunions a thing in the time of social media? We can find out everything we want from everyone we ever met should we choose to do so."
Lumpy-pad
Forget Them
"I stay in touch with my best buddies from high school and university, don't care enough about anyone else to make the effort of traveling for a reunion."
Bu**holeQuiver
"This indeed. Half of this thread is people going 'f**k those guys.' I literally don't care. Hope they're doing well in a general sense but if I wanted a follow-up, I would've gone after it sooner. I can't be ar*ed."
Hotemetoot
"Exactly the same reason for me. If I was still local, I probably would have gone, but it was not worth traveling almost 1000 miles round trip."
SharksFan1
Nightmares
"I was bullied, had my property vandalized repeatedly and permanently (my car was keyed to sh*t more than once), got in fights, had inappropriate comments made by teachers. Why the actual f**k would I travel out of state and pay hundreds of dollars for a ticket to be surrounded by those memories?"
Chaotic-NTRL
Didn't Know Most Of Them Then
"I graduated with 450 people and I didn't even know most of them then. I personally think class reunions are for people who want to brag about how much money they have or how great their kids are. Show off the new plastic surgery. Why the f**k would I go to something like that? Later losers!"
lunalovegood17
Never Look Back
"I hated HS, couldn't wait to get out, hated where I grew up, felt like a caged animal, and my life only got better after leaving there. Didn't look back and didn't want to look back. Now 55 and retired with lots of good years in front of me."
Important_Outcome_67
"This is relatable. Plus, I already know how all of those people from high school are doing-- they're all wasting away their lives in a shitty small town, still living out the same drama from 12 years ago. And I'd rather not hear all about their latest MLM bullsh**t. Enjoy your retirement!!"
Think_Doughnut628
The Quest
"Millennial here graduated from HS in the mid-to-late 00s."
"I'm still close with a core group of friends from HS. Those I'm not friends with, but still cordial acquaintances with, I keep up with through Facebook, which I'm slowly trying to remove from my life aside from my Quest 2 and looking at cat pics and vids on Instagram."
"I wasn't very popular in high school. I have some great friends from then, but I was also relentlessly bullied. Seeing as I can keep up with the positive parts of my life from then via just talking to my friends, why go back to the people who bullied me? I don't think about them anymore, I'd rather live my life without communicating with them."
tacobelmont
Decades Past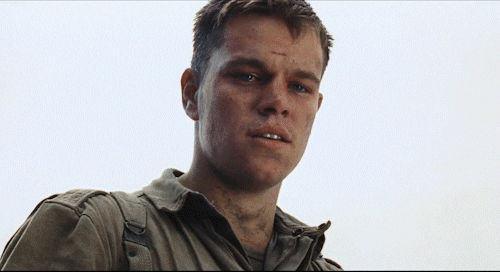 Aging Matt Damon GIF
Giphy
"I haven't spoken to a single person from my high school class in over 20 years. I never really liked many of them back then so I'm damn sure not wasting time going to a reunion. Also I never even got an invite."
Technick83
As time passes, you care less.
Wish others well, but you don't have to know them forever.
There are some wild medical conditions out there, and sometimes, I feel like we're never done learning about them.
It was just a few years ago that my brother told me about Cotard's delusion, a rare psychological disorder in which the person afflicted believes they are dead, immortal, or don't exist.
I didn't even believe him at first, but when I looked it up, it turned out to be a real thing (and I even based an entire short story around it).
A lot of crazy medical conditions sound like they are not real, but it turns out, they are. Redditors know this all too well and are ready to share the craziest medical conditions they've ever heard of.
It all started when Redditor TweekerAllWeeker asked:
"What is the craziest medical condition you've ever heard of?"
Frozen
"Fibrodysplasia ossificans progressiva (FOP) is a rare muskuloskeletal condition where, after birth and progressively through life, muscles and tendons are gradually transformed into bone (a process called ossification). This creates a second "skeleton" of extra bone, which makes movement impossible."
– yParticle
"Idk if it's real, but I heard people with FOP have to chose, at some point, the position they want to spend the rest of their life in, standing sitting or laying down."
– aoi4eg
"I saw a show about this when I was a kid and the whole idea still f**ks with me."
– Jaway66
You Thinking What I'm Thinking?
"There are conjoined twins (the Hogan sisters) who are attached at the head and their brains are attached. Each one can see through her sister's eyes. Each one can taste the food the other one is eating."
– Fun_in_Space
Fragility
"I met a guy who practically had eggshells for bones. He broke them about 50 times or so doing simple things like just sitting on a couch or brushing his teeth."
– Odd-Package-4713
"That'd be osteogenesis imperfecta type 3."
– crimpytoses
"My nephew has osteogenesis imperfecta and is almost 8yrs old. CPS got involved when he was a baby and hadn't been diagnosed yet, thinking there was abuse, which was so sad for my family. They later found out what it was and have made medical accommodations. Man, he's such a sweet, happy boy despite his condition. He hasn't known anything other than this his entire life, so for him pain is normal (which makes me so sad), but he is bright, engaging, and so very amazing in every way that I get pissed the f**k off that he's dealing with this."
– Purse_Whiskey
Life Span
"That disease that ages people at an insane rate that often kills it's sufferers before they turn 16. I think it's called progeria."
– MascotGuy2077
"That is a wild one, also the girl that looks 8 but is in her 20's, it's crazy as f**k."
– IThinkMyLegsAreBroke
"At my old place, two of the kids in the community had progeria. I'd only ever see them once a week at most, but they always seemed happy when I came across them; their family made a real effort to make their time count. I've always wondered how they grapple with the reality of their situation at their young age, though. How do you even bring that kind of subject up as a parent?"
– miniman03
Invasion Of The Body Snatchers
"The Capgras delusion: the person becomes inalterably convinced that someone close to them has been replaced by an imposter who has disguised him/herself so cleverly that they look identical to the replaced person."

""Yes, this woman looks and acts just like my wife and knows everything my wife would know. ...But she is an imposter disguised to fool me and I will have nothing to do with her.""

"It's funny to think about in some ways but would be absolutely terrifying to have."
– dr3rdeye
Facial Blindness
"This reminds me of a condition where people lose the ability to see faces. Their eyes work, they can see anything, but if it is or resembles a human face it gets turned in an undeterminable blur."
– random_sh*tter
"Faceblind. I have this. Brad Pitt has this. The worst part is when I wake up in the morning, look in the mirror, think "oh that's what I look like," then promptly forget my face 5 seconds later. I cannot point myself out in family photos."
– GodsCasino
"Prosopagnosia. It comes in varying degrees of severity. I have it. I have a lot of trouble recognizing people in unfamiliar contexts, like seeing your teacher at the grocery store. I have to see somebody a lot of times before I can recognize their face, unless they have some distinguishing feature (like my friend with a long beard). My friends tend to be people who look or dress distinctively, because it's so much easier for me to recognize them."
– linuxgeekmama
Cut It Off!
"Body integrity disphoria: people who desperately want to cut off a part of their body, a limb for instance. They have always been thought of as insane until someone decided to have a look at their brains and realised that the limb in question isn't registering in their brain. To them, it feels like an alien appendage was sewn to their body. I find that so fascinating."
– Deleted User
Is It Still There?
"Or the other way around, phantom limb syndrome. When one loses their limb but still feels itchiness or pain on that non-existent limb. They use mirror therapy which is quite interesting as well."
– trickydaze
Strange Immunity
"Knew a woman who couldn't conceive with her husband."
"He could theoretically get another woman pregnant, and she could theoretically get pregnant from another man, they just couldn't conceive together."

"He donated blood (maybe marrow) to her while she was being treated for cancer. This somehow made her body immune to his sperm."
"They wound up adopting a couple of kids."
– ShaolinDave79
Anti-Hydration
"Allergy to water. It's extremely rare, last I researched it I believe there were less than 10 documented cases. And yes, they are allergic to themselves. They can't drink straight water, typical hygiene is a huge no go, and even humidity can trigger bad reactions."
– KaliCalamity
"How do these poor people live…"
– Crackheadwithabrain
"Not well, and on a lot of antihistamines"
– KaliCalamity
"I knew one of those kids who has the disorder. His twin brother was diabetic, and I didn't believe him, but his parents confirmed it. His skin was constantly cracked and sloughing off. Poor kid. I felt so bad for him."
– arcticnerd
"How do they stay.... Hydrated? Do they have to drink insanely alkaline water? What about their blood? Like wtaf???"

– Grouchy-Place7327
"They can have small amounts of water, but at least in the documentary I saw, the couple of people it focused on usually stuck to things like juices and milk, as they're less reactive. The major danger is skin contact."
– KaliCalamity
Seeing Things
"My nephew had PFAPA (periodic fever, aphthous stomatitis, pharyngitis, adenitis). Basically he would get a very high fever every 3-4 weeks with no other symptoms other than the fever alone. One night when he was maybe 5 years old, he was going through an episode and called his mom (my sister) into his room. He told her that he was really scared because his bedroom was covered in bees. I guess the hallucinations aren't always fun."
"He had his tonsils and adenoids removed and that was the cure!"
– emjayholla
A Whole Different Perspective
"Synesthesia. A condition where your brain mixes up sensory signals."
"With this condition, one might be able to taste words, or certain numbers will always appear a specific color, or you might literally see music or smell something and feel as though you're being touched."
– ChaoTiKPranXter
"I can hear color. Sounds have different colors to me. This is especially true of people's voices. Barbra Streisand, for example, has a light amber voice."
– IoSonCalaf
"I have that! For a while I thought everyone did."
– RenegadeRabbit
It's surprising how many of these I've actually heard of (thanks to Grey's Anatomy) but that last one is completely new!