People Break Down The Absolute Scariest Thing They've Ever Experienced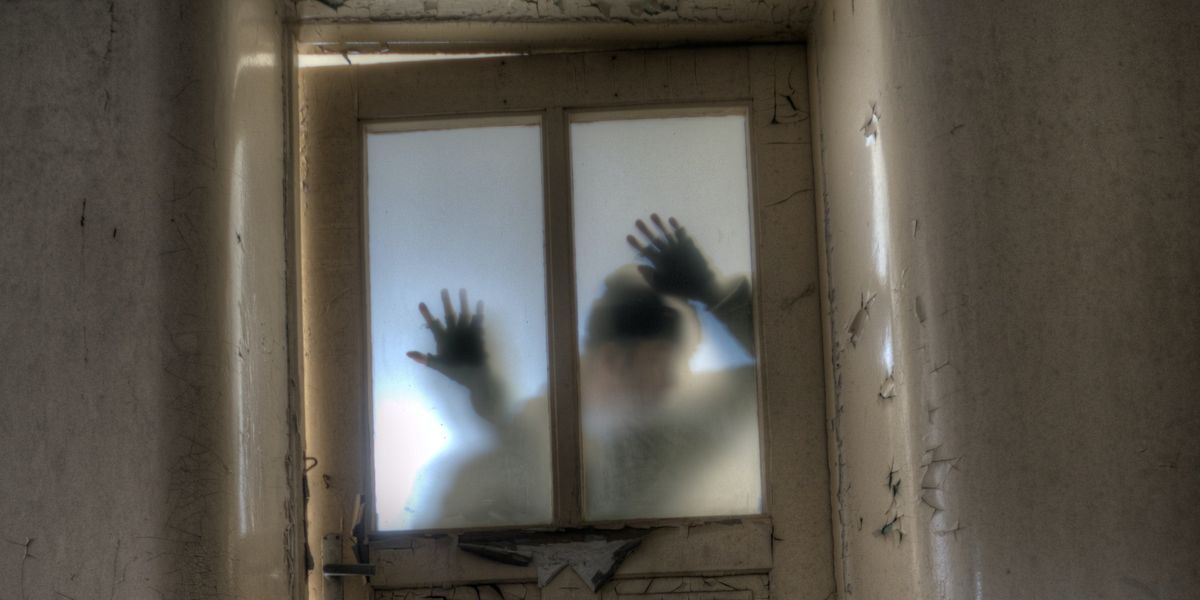 One of life's most unfortunate moments is when we feel our lives are genuinely in danger.
These horrific moments can involve the behavior of people with malicious intentions or just being at the wrong place and time.

Even though many people live to share their harrowing stories, the trauma doesn't necessarily go away completely.
But all anyone who's experienced a terrifying ordeal can do to find peace is to count their blessings and be grateful they are survivors.

---
Curious to hear from strangers online, Redditor Fearless-surfur-ee asked:

"What was the scariest incident happened with you?"
These Redditors experienced heart-stopping false alarms.
Wrong Target
"Half a dozen masked men broke into my bedroom, threatened me and my girlfriend, realised they had the wrong house, apologised and left. Edit - I told the full story here a while back."
– The-Go-Kid

Witness At A Shopping Mall
"Similar thing happened to my Aunt. She witnessed an attack at a shopping centre (on going disagreement between 2 well known families) and was threatened. A few days later one of the older family members approached her in her driveway and apologised profusely for the younger persons behaviour and offered her compensation. She was so scared she just said no thanks and he left."
– pokerdotts

Sometimes, you gotta listen to your gut.
Unplanned Detour
"Wife and I took a dark exit towards out neighborhood. Whole backseat full of bags cause we went shopping at the mall. There's a red light at the intersection once you get off the exit and we pull up to this tinted oldsmobile. They were in the right lane to go straight or turn right and we were in the left lane to turn left."
"Nobody is around, maybe 10 at night. I turn left and look in my rear view and it's the car that was next to us a bit back. I pull in my driveway and just had a really weird feeling, so I told my wife I'm gonna reverse and drive around the block. She thinks it's weird as hell, but as we are reversing, this dude is walking towards us from that Oldsmobile parked around the corner. I dip the f**k out and make it look like I was just turning around and drove like a mile away before heading back."
"Just had this gut feeling, man. Who knows what would have happened? But it was scary as f'k, nonetheless."
– One_pop_each

A Tragic Stop
"Friend borrowed dad's Benz to take wife on anniversary date. He stopped for flowers and was followed home by someone thinking he was wealthy. He was shot dead in his driveway in what turned out to be a gang initiation; you did the right thing.​"
– busjockey

These Redditors looked down the barrel of a gun...and lived to tell their story.
Fearless
"Was at a train station that was empty and I was sitting down waiting for a train and a man walks over with a bag, opens it and takes out a shotgun and points it at me and I just stare at him, he then says 'you're not scared are you' then puts the shotgun back in the bag then walks out of the train station."
"Actually not sure if that was the scariest or weirdest or if I was even scared."
– XenomorphXx121

The Right Answer
"Reminds me of the time a guy put a gun to my neck and said, 'What would you do if I pull the trigger right now.'"
"I was in a completely apathetic state of mind at that time anyway and said, 'Not much I can do, but I'll haunt you.'"
– lazerchin

These Redditors experienced medical emergencies.
Lucky Patient
"Last week had a heart attack after almost recovering from chemotherapy."
"I asked the nurse if I was going to die and she said I'm in the right place and they will look after me. Then I got more scared then I ever have before"
"I should not have survived but I did."
– Fistandantalus

Urgent Appointment
"The scan came back and we found a mass. We'd like you to come in to talk to the doctor today or tomorrow. You should see if someone can drive for you as you may be upset afterwards"
"Can I come in next week, I have a trip planned?"
"The doctor says you should come in today anytime and we will clear an appointment for you."
"Luckily that doctor kicked a**. 3 years post-surgery. Scans are clean in August and I move into the "only 10% chance of reoccurrence" bracket."
– Meet_the_Meat

Mysterious Illness
"Felt sick, kind of like the flu. Felt completely fine in the morning, but got worse as the day went on. It was the middle of the night and I was up with my husband and our new 6 week old baby. I was pumping breastmilk."
"Next thing I know, I'm waking up to EMTs surrounding me on my bed telling me not to move or sit up. My heart rate was incredibly high and blood pressure incredibly low. They took me to the hospital and no one knew what was wrong with me for a while. They kept asking me what drugs I took. I kept telling them nothing (which is true). I just had a baby, the biggest 'drug' I was taking was Tylenol. They didn't believe me for a while."
"I couldn't remember a lot of things at this point. I could barely even remember my own kid's name. I couldn't tell them who the president was or what year it was when they asked. It was a weird feeling to have memory missing. Kind of like having lost some puzzle pieces. Talking was also kind of difficult."
"After a BUNCH of tests, turns out I had a UTI so bad that I went into septic shock and my kidneys were shutting down. Didn't know I had a UTI because I was still healing from childbirth and I am pretty asymptomatic when it comes to UTIs. I don't feel pain when I get them. Spent a few days in the ICCU. Was extra scary considering my brand new baby was at home and I wasn't and there was a chance I wouldn't make it home at all."
"In the end, I thankfully made a full recovery."
"Not as intense as some of these other stories, but please don't sleep on a UTI guys. Sepsis is no joke."
– mxbear

The last time I truly feared for my life was when I was at a party and a fight between two drunk partygoers turned into a Swiss army knife fight.
I'm not kidding.
A couple of my friends and I jumped off the second floor balcony and got chased in the parking lot.
After some fumbling with the car keys, my buddy managed to get five of us crammed into his car and the perpetrator started pounding on the rear window with his fists and bloodying it up from smashing his knuckles onto the glass.
The police came just in time. Thank you annoyed neighbor who called the cops on us for our blood-curdling screams disturbing the peace.

Reddit user Fun_Willingness5995 asked: 'What was a time in which a date was going well, but the other person ruined it?'
Finding the perfect romantic partner that lasts beyond the first couple of dates can seem like catching lightning in a bottle.
While many love connections are made online, taking things to the next level and meeting the prospective significant other in person can wind up being a completely different experience.

Sometimes it's hit or miss.

Let's focus on the misses.

Strangers online shared the moments things took a detour south when Redditor Fun_Willingness5995 asked:

"What was a time in which a date was going well, but the other person ruined it?"
Things started off promising until they weren't.
He Was Thirsty
"She told me she had pretty bad anxiety being in public and asked if she could make me dinner instead. We went for a walk prior to the dinner so we could see if we wanted to do the dinner after. She was super stoked for dinner after our walk."
"Dinner was great and she asked if I wanted to watch a movie. About 20 minutes into the movie she started nudging into me and initiated making out. After starting to really get into the heavier side of things I felt something tap my shoulder. I turned my head quickly as it startled me and I am met eye to eye with a 4-5 year old boy who then asks me if he can have a cup of water."
"His mom starts screaming at him to go back to his room which he runs as fast as he can back too. She starts apologizing and tries to reinitiated. I told her to give me a minute. Got a cup of water and called for him to come back out which he did. I handed him the cup he took a drink and said thank you and ran back into his room."
"I was pretty riled up at the idea she had her kid there without saying anything AND screamed at him for asking for something so basic as water. I left after that and vowed to never be that parent with my own kids."
– adtSacklunch

Heartless For Sentimental Values

"I was out with a guy having a lovely time and he made a comment about a copper bangle bracelet I was wearing. I told him that it was really special to me, I got it during my semester abroad in South Africa from a local. It was a solid copper band but in the middle there was copper wire woven around. He asked to take a closer look so I took it off and handed it to him. He then snapped it in half thinking the copper wire was a spring. I was visibly upset and he said that it was a sign that I needed to move on from my trip and stop living in the past (?!!?). I never spoke to him again."
– kelseyboo1001
Well, Look At The Time
"Ordered a pint of beer, it was really good. Got halfway through waiting for the date to show up. She sat down, chatted and said 'this isn't what I was expecting' then got up and left. Ruined my beer."
"My dating pictures were accurate, so not sure what happened."
– Tiffanlyn

These were totally unexpected.
So There Were These Two Dudes
"I met off a site he was nice (if a little awkward) and he couldn't help but show me his Twitch stream gameplays for 25 minutes straight, watching me expectantly. (Which, might have been okay for a conversation starter actually, I love gaming but there's only so much of watching someone else's stream with no funny commentary or context one can handle before mentally checking out)"

– scuttlebuttleducky
An Unstaged Event
"We had dinner and all was going well, and we were wandering down the dark sidewalk engaged in conversation, when she walked straight into a signpost that neither of us noticed. I let out one nervous laugh before I could stop it, and she accused me of engineering the event for my amusement."
– FrightenedOfSpoons
​Rude Social Engagement
"Like the first 80% of it was a nice/awkward but cute first date. Then at the end she pulled out her phone and started fighting with people on Twitter and narrating all of it. It was a long drive back."
– No-New-Therapy

Confidence is one thing but this is just going too far.
Slow Your Roll
"Literally went on a date last night and was going really well until dessert when he said 'god, I can't wait to put kids in you.' We hadn't even talked about kids at that point."
– Hannah1308

Moving Too Fast
"I was on a date with a newly divorced woman. We were having a nice dinner and getting to know each other before it turned awkward. She didn't tell me she had kids until we were eating dinner, and she began moving things way too fast, talking about me meeting her kids right away, moving in together, etc. This was on our first date, and I didn't want to be anybody's step parent, much less get U-Hauly so quickly."
"We finished our dinner and parted ways amicably after a heart to heart, and there were no hard feelings. She was simply getting carried away with the excitement of being single and going out with new people. She agreed that she needed to let the ink dry on her divorce a little longer and take her time before introducing new people to her children, and we fell out of contact soon after."
– ThingsOfThatNaychah
Unexpected Cameo
"Not me, but a female friend of mine was just telling me about her most recent OKCupid date. Her description went something like this:"
"Everything was going really great. He is smart and funny, and easy to talk to. He seems like a great dad to his kids and gets along ok with his ex (always a good sign). Just really down-to-earth guy and it seemed like there was some nice chemistry. After dinner we decided to go have a drink at a fun little bar about a mile away. We got in his car to drive over there. He kissed me, which was nice."
"Then he took out his junk."
– Candayai
There's nothing worse than having your expectations fail you after a date turns sour.
But rest assured, there are plenty of fish in the sea–and as much as the supportive cliché is overused–there is truth to the fact that the right person will come along at the right time.
So don't lose hope, all you single people out there.
Cupid may land the target when you least expect it.

Offering guests a place to stay and being hospitable is one of the nicest things we can do for someone, and we want them to feel at home and comfortable. Usually, we expect nothing more in return than a certain level of respect and decorum as a show of appreciation. However, this isn't always the case. What happens when houseguests get out of control, create disturbing problems, and overstay their welcome? Read on to find out.
There are levels of intelligence.
If not everyone can remember facts and figures quite as well as others, they might be more perceptive of human nature and how things work.
This is why it's important to avoid judging someone who might make a mistake, or has trouble figuring out how certain things work.
That being said, every now and then we've all found ourselves in a situation where we honestly can't believe something we just heard coming out of the mouth of an adult.
Something so inaccurate and/or illogical that we can't even find words to describe how we feel.
Dumbfounded would be an understatement.
Redditor angryeagle_18 was curious to hear the things people said which put others at a literal loss for words, leading them to ask:
"What is the dumbest thing you've heard an adult say?"
Legend Has It, I Hope?
"She said mountains were created by men shoveling dirt."
"Really?"- Hail2ThaVee
One Or The Other Dear...
"It's just a fact in my opinion."- ShowMe_Your_Panties
"'Facts can be wrong'."
"'Only opinions can be always correct because it's my truth'."
'From a 28 year old woman."- dizzzzzzzzzzzzzz
We Can Learn A Lot From Our Children, But...
"Children don't need to be educated, they will tell you what they need to learn".
"Her 3 year son is running on the street, decides when he goes to bed and is very aggressive towards children and grownups.."- Placeboooooo
Quitting
"The more you drink, the less attached you'll get to it, thereby making it easier to quit'."

"Some dude on Discord in response to a post I made about quitting alcohol."- tuffguy1992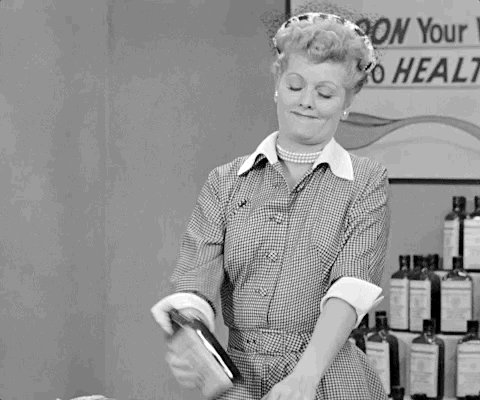 Drunk Cbs GIF by Paramount+
Giphy
Wishful Thinking...

"'Things will get better for us when the baby is here'."- champsammy14
Someone Didn't Pay Attention In Anatomy
"After my dad got prostate cancer, an adult asked my wife how likely she would be to get prostate cancer and when women should get their prostates checked."
"It's me."
"I'm the dumb adult."- WangHalen
At What Cost Though?

"Heard an engineering student say 'smoking is actually good for you because it makes you lose weight'."- UnluckyInflation4130
A Few Million Miles Off...
"Me and my grandma got to watch the sunrise on top of Mt. Haleakala in Hawaii."
"Off in the distant horizon we could see an airliner jet crossing the sun's path."
"She was horrified that the plane may have crashed into the sun."- darkshark9
Terrified To Know The Context

"'They don't need anesthesia; newborns don't feel pain'."- BitCritical1049
How Long Have You Got?...
"I work in retail."
"The limit of stupidity does not exist."- bbix246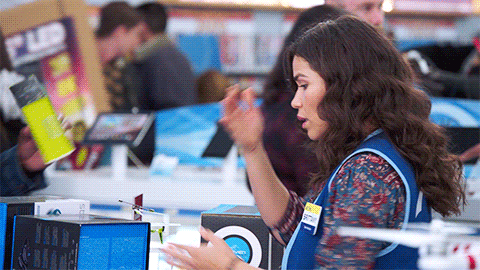 Black Friday Thanksgiving GIF by NBC
Giphy
Easy To See Where He Got Confused...

"I was at work talking about how my rabbits had babies, a guy I worked with thought rabbits hatched from eggs."
"Because of Easter and Easter chicks and rabbits."- Cannibal_Cyborg·
Wrong On So Many Levels...

"Years ago I was able to visit the National Mall in D.C."
"As I was walking near the nurse's memorial, I heard a mother explain how the nurses were so brave in the Vietnam war."
"Then the child asked if we won the war.'
"She said yes."
"Then the child asked why we were fighting in Vietnam."
"Her response?'
"'Oil'."- pedantic_dullard
Maybe They Shouldn't...
"Planes don't fly in the rain."
"Work today proved that's false."- bpanio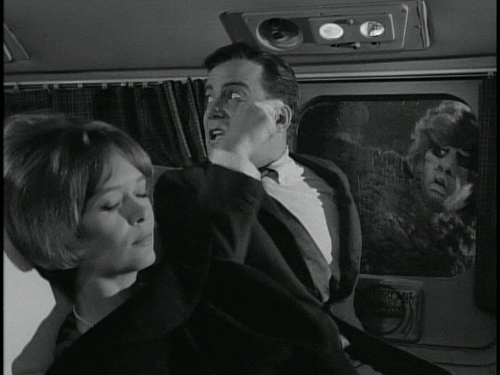 Giphy
We've all had an embarrassing slip of the tongue every now and then that we deeply regret.
Do you have any examples you'd like to share? Let us know in the comments below.
One of life's greatest turn-ons is a person who knows how to flirt.

You throw in some charm. Some wit. Some sex appeal... and BAM. Instant love connection.
It's almost an art form.
Unfortunately, far too many people have missed this memo.
A good flirt should make one quiver, not shake in fear.
There is more than one way to ruin a flirty moment.
Redditor grayspot94 wanted to hear cringe stories about the ways to NOT try and seduce someone, so they asked:
"What's the worst way someone tried to flirt with you/turn you on?"
The amount of stories I could tell y'all from my NYC club days.
We don't have the time.
A What?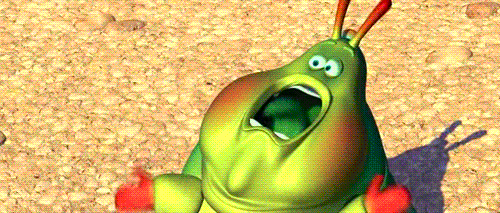 Best Friends GIF
Giphy
"One time at a house party a girl whispered in my ear 'Have you ever licked a caterpillar?' Then tried to get me to come home with her. I never figured out what that innuendo was supposed to mean 😅."
Much-Audience-5800
Oh Nuts
"Kissed me out of the blue. Not a bad thing in and of itself, I was into her, she was into me, and she knew how shy I was so she made the first move. The issue was that shortly before she kissed me, she had eaten a Snickers bar. I'm allergic to peanuts."
Local64bithero
"His lips, tongue, and whatever else she lobbered on quickly turned an ugly mottled red and swelled up until he couldn't talk, which means he couldn't even tell her what was wrong, as he desperately sought medical attention. Oh, sweet memories of young love."
StrawberryGasoline
It's YOU!
"I (M) went out to dinner with a group of friends. One girl said to the whole table "I'm waiting for the man I love to realize that the love of his life is sitting directly in front of him. She was sitting directly in front of me."
"Yes, everyone at the table realized what she meant and got very uncomfortable with her. Myself included."
"Backstory: She directly asked me out a few weeks earlier but I told her that I don't like her that way. Nevertheless, she persisted (and got rejected again)."
EponymousTitular
A Bad Setting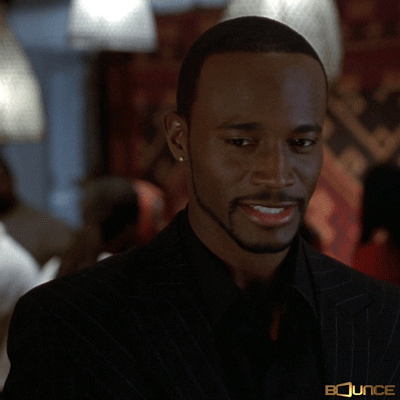 Taye Diggs Wow GIF by Bounce
Giphy
"I had a woman hit on me at an STD testing clinic. I definitely respect the game, but I was there to get tested because I had just gone exclusive with someone and wanted to get checked up before we stopped using condoms."
Turdsworth
"Imagine the pick-up line for meeting someone at an STD clinic: 'Do you come here often?'"
Lvcivs2311
Read the room people.
Not just the people in it... the ACTUAL room!
Swing or Duck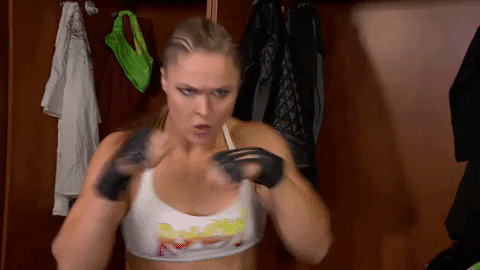 Ronda Rousey Fighting GIF by WWE
Giphy
"Hosted a party in college with some friends, a girl that was trying to talk to me wanted to prove how strong she was and how good she was at boxing."
"Threw a mean haymaker right across my jaw. I randomly met up with her two years later at another random party. She introduced me to her friends as 'the cute guy I punched in the face.'"
"Just to clarify, it wasn't a malicious act. She asked if she could show how strong she was by punching me and I said 'yes' not paying attention to what she was asking."
EBeast99
Weeks Gone By
"Borrowed my iPod and returned it. I put it in my desk drawer and forgot about it. She got real cold and distant and I just let it go. About 6 weeks later I saw the iPod in the drawer, charged it up, turned it on, and found she had left nude photos of herself."
Appropriate-Battle32
"I feel like people aren't appreciating how labor-intensive that was. She had to take the picture with a separate device. Upload them to a computer. download iTunes, and update java. Upload those pictures to the iPod."
Mnstrzero00
Don't Knock on My Door...
"My neighbor recently knocked on my door at around 10 pm to drunkenly tell me I was the pinnacle of masculinity because I leave for work at 7 30 every morning. Said she woke up to the sounds of me leaving and she is 'kind of in love with [me].'"
"Then she asked if she could kiss me, I said no, and she went ahead and tried anyway. Then she got all upset when I pulled back from her. There were tears."
"Spent the whole conversation, trying to figure out how to remove a person from my doorway."
"Context - I only speak to this woman roughly once a year when she appears at my door drunk, though usually she just asks my name for half an hour. Or asks if I am gay."
Ahrtimmer
But Who Hates Tapas?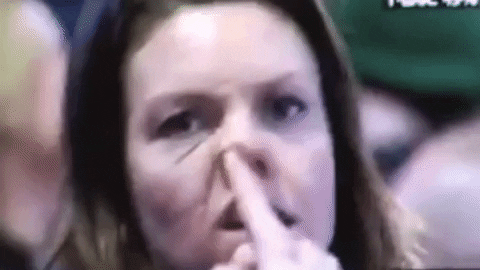 Sassy Finger GIF by ProfeB
Giphy
"As I yawned with my eyes closed, as one does, he placed his index finger inside my mouth. At a dinner party, with several other people at the table."
Even_Accident9224
Oh my word.
Who raised these people?
Even wolves have better romantic etiquette.