People Reveal The Scariest Person They've Ever Met
Reddit user sludge_factory_777 asked: 'Who is the scariest person you have ever met?'
Content Warning: True Crime Topics
It's hard to know what's going on in someone's head without having their mind ourselves, but we can make assumptions based on how they behave.
Some people have a serious vibe about them that other people know better than to mess with, with some of those vibes downright terrifying.
Redditor sludge_factory_777 asked:
"Who is the scariest person you have ever met?"
Jail Besties
"I got a DUI back in 2009 and was taken to the Placer County drunk tank. A guy with tattoos all over his face approached me..."
"He wanted to offer me his roll of toilet paper for a pillow. He introduced himself as the 'Sac City Psycho,' and he told me he would watch over me to make sure nobody f**ked with me, because he could tell I did not have much experience in jail."
"Now looking back on it, I guess for a few hours there, I was his b***h."
"Super nice guy, though. I 10 out of 10 would be his b***h again."
- NagoGmo
Innocent Until Feeling the Vibes
"I did an internship at a jail and met a dude awaiting trial on a triple homicide."
"The guy just had that vibe around him that just made you feel uncomfortable. Just being in his presence, you could feel the air change around you."
"Everyone in that room felt and respected it."
- throughthequad
The Magnetic Personality Type
"I once did one of those corporate mock jury panels. The little scientist analytics guy came out halfway through to shoot the breeze and holy h**l, I never understood what people meant by having a magnetic personality until then."
"We were clamoring over this dude. It was completely involuntary. He asked me a question and it was an out-of-body experience watching myself act like a golden retriever."
"I was so freaked out that I avoided him like the plague the rest of the panel. Nice dude. Seemed chill, but he could have started a cult with a snap of his fingers. Absolutely terrifying."
- Bridge-etti
Top-Notch Security
"I once as a medical student was doing a rotation in the state mental prison. We had to do a basic physical on this guy."
"There was a chair in the middle of the room, bolted to the floor. He had cuffs on his wrists and feet secured to the chair. Nine guards were in the room surrounding us, not more than five feet from the chair in a circle."
"He was off, just not there, and didn't want to cooperate. He looked at me, saw my coat, and said, 'That guy is from the university. I want to talk to him.'"
"I still don't know what he had done, but after a few months of the rotation, no one else had that degree of security for medical visits. No one else was even close."
- rykh7
Biker Aesthetic
"My cousin. He's a high-ranking member of a pretty well-known one-percent motorcycle club. The dude stands maybe five feet, seven inches tall, and he is of average build. He has no visible tattoos and is super soft-spoken."
"Everything about him says he should be a banker, not a biker. I have never seen him even raise his voice once but that dude scares the absolute s**t out of me. He gives off strong psycho energy."
- SignificantFix8218
Scary Dude with a Big Heart
"I live in New Mexico and met 'Big Dragon' from 'Beyond Scared Straight.' He does outreach like that with troubled kids."
"I was working as a teacher at YDDC, and they brought him down. The dude is no joke."
"I shook his hand, and you could just tell, the only reason he was not killing people was he didn't want to, because if he did, the guards would have not been able to do anything about it."
- Soundwave-1976
Murderous Besties
"I got arrested for public intoxication in the mid-to-late 90's and was put in a normal cell because the drunk tank was full. About ten minutes later, I was woken up and hastily moved to an adjoining cell."
"I visited with the guy in the first cell I was in for a few hours. When I was bailed out, I bumped knuckles with Gary, the guy in the second cell, and left."
"I later found out he was Gary Kleypas, and he was being held on first-degree murder... of a college student."
- TheJonnieP
Completely Out of Place
​"I was working at a bar in a pretty small town when we had a drifter come in on a random midweek night. The second he walked through the door, everyone I worked with and was at the bar said they felt cold."
"The dude had incredibly sunken eyes, pale white skin, dingy dirty hair, and visibly sharp-looking teeth. If I were to explain what a mako shark as a human would be, that's this guy."
"He said he was passing through and was looking for 'stuff ordinary people can't find' and then proceeded to show photos on his phone of odd areas he had been to previously. Nothing was off about the photos, but everyone I saw gave me more chills."
"Nothing was happening, no one was there, but everything had this feeling of 'I'm not supposed to be here.'"
" The dude left and asked me to follow him on Instagram, which I did. He posted last a few years ago up in Jackson Hole and said he'd be staying off for a while. Odd dude. We all were quite relieved when his cab showed up."
- Expensive_Change_893
The Doll Whisperer
"My grandpa's second wife, Angie. She was a hateful woman. I don't believe in people being 100% anything, but she was pure evil."
"She had a collection of porcelain dolls in a corner of their house when I was very young, and she would always try to talk to me through them, giving each of them their own creepy voices. One time, I touched a Pillsbury dough boy figure on her shelf, and she swatted my hand with a metal ruler."
"She was in her 70s when I was a young kid, and I'm 30 now. I heard from my aunt that she's still alive somewhere near where she lived with my grandpa (which makes me believe she is some kind of hag witch) and that she's committed insurance fraud, like, a lot."
- LepreConArtist
Constant High-Alert
​"I was at a bar and this guy walked in and immediately it felt like I was on alert. My spine turned to ice when I saw his eyes look at me, they were almost sunken into his face as if he was peeking out from behind a portrait. He moved like a cat stalking prey."
"Over time, he made his way over to me and made polite conversation, but his words felt disjointed, almost like he was translating them before speaking them. There was nothing aggressive or insulting about anything he was doing."
"In fact, he was quite polite. but everything about this guy was setting off every nerve I had. He was even smiling through most of it, but it felt as if his lips were stapled back."
- Cyanora
Reverse 'Breaking Bad'
"When I was pretty young, I was hanging out with an older friend, and I found out one of her close friends from school became a high-ranking member of a cartel. He got cancer and was allowed to sort of 'retire' from the cartel to spend the last few years with his family."
"I met him at a party of hers...He was very polite, but I had no intention of spending more time around him!"
- xain_the_id**t
Soldier Vibes
"A dude who hung out with a friend of mine back in the 1980s was a Vietnam vet, one of the advance forces guys or whatever they called them."
"He looked like he could bite the top off of a fire hydrant."
- Earthling1a
A Good Egg. Or Rock.
​"A p**sed off Dwayne 'The Rock' Johnson."
"Let me explain A few years ago, I was part of a charity event with Power of Pain (a family friend who I call my aunt, Barby, owns the charity for neuropathy and other immune disorders), and funnily enough, we somehow got Dwayne Johnson as a guest (we had contacted him but didn't expect him to actually come)."
"He was a f**king great guy. Honestly, best f**king dude in the world."
"Anyway, after the event, a lot of us went to a Denny's down the road to celebrate, not expecting him to be there, though he was invited. He showed up like 20 minutes after we all got there and he was having a blast hanging out eating Pancakes."
"Unbeknownst to the rest of us, there was a domestic dispute across the Dennys, a couple who seemed like they were about to break up, but more like the guy was just an abusive a**hole screaming at his girlfriend the whole time and her just in tears."
"Dwayne caught wind of what was going on, stood up, put on his 'Rock' persona, and had a f**king screaming match with this guy. The guy was just receding further and further into his shell and eventually he just f**king left."
"Dwayne paid the girl's bill, helped her stop crying, and walked her out to her car. He then came back in with a smile and continued having a good night and finished his Pancakes."
"He's a beautiful, kind-hearted man, but if you p**s him off, he WILL make you s**t yourself. Remember, they call him 'The Rock' for a reason."
"Best night of my life. Moral of the story: Be nice to people, because if you're not, you may find yourself in a situation you just can't win."
- Ok_Experience_6877
It's easy to see how these are the people that Redditors viewed as the scariest and most intimidating people that they had met. Even if a person hasn't done terrible things, sometimes people just have a vibe about them that makes you think they have the potential, or at least the power.
"Reddit user GifGuyRob asked: 'What is the weirdest thing you have seen that you can't really explain?'
Every now and again, we might experience something that makes us stop dead in our tracks or gives us the shivers.
More often than not, there is a logical explanation for what happened, often resulting in our laughing about it down the line.
An electrical power surge caused the lights to flicker, that haunting noise we heard was just a nearby car radio, or that unexplained cold blast of air was simply owing to our standing too close to the air conditioning vent.
But sometimes, we experience something we simply cannot explain, and still lie awake at night trying to figure it out.
Redditor GifGuyRob was curious to hear people's mystifying experiences to which they still can't offer an explanation, leading them to ask:
"What is the weirdest thing you have seen that you can't really explain?"
Card Tricks... Without The Cards.
"I was hanging out on the sidewalk in front of a drugstore when some dude walked by, stopped, looked at me, and asked me to think of a card, any card."
"Then he said 'you're picturing the five of clubs!'"
"I was amazed."
"That's the card I was thinking of."
"'Holy sh*t, that's right!' I said."
"The dude just winked and walked away."
"That's the best magic trick I've ever seen, and it was some rando on the street that I never saw again."
"I have no clue how he did it, other than some form of subliminal planting of the image in my mind, but that's unreliable."
"It was a card trick that involved no cards at all."
"That was the most inexplicable thing I've ever seen."- I_Framed_OJ
Cosmic Injustice...
"In a hospital, the nicer the patient, the worse the prognosis."
"If they work charities and are really polite, definitely aggressive cancer."
"If they are rude a**holes, they will live long no matter how sick they are."- Koorsboom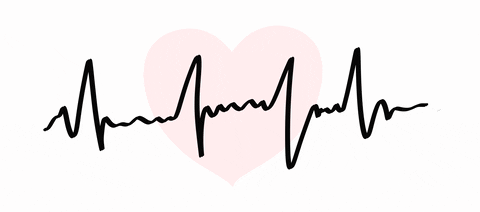 The Knocks Hospital GIF by feierSun
Giphy
Paranormal Activity
"I once saw a clipboard fly off of the hook it hung on and land around 3 feet away."
"The room was totally still beforehand, no breeze or earthquake or anything."
"Just hanging up where it always was, then flung across the room for no reason at all."
"Most boring poltergeist ever."- Reiseoftheginger
Lucky Pennies...
"I was living in my last apartment back in the 90s."
"I walked down the hall, turned to go to the bathroom, and got hit in the back with a penny."

"Nobody else was in the apartment."- kmsc84
Wrong Floor...
"Family was on holiday at a resort in Vietnam."
"My sister and I took an elevator in the hotel and it stopped and opened up on the top floor, where nothing was built."
"Just bricks laying about, a wheelbarrow, no fence or wall around the edge of the building, and there was a single small tree growing out of the ground in front of the elevator doors a few feet out."
"There was also this impenetrable fog that was floating around, obscuring the sight of what would be the rest of the resort below and it was quite windy."
"We both agreed it was weird and looked dangerous to be up here - we clearly weren't meant to have access to the top floor since it wasn't fully constructed."
"We went back down to the ground floor and noticed that it was actually a sunny and clear day all round."
"We wondered where that fog and wind went to."

"So we decided to go back to the unfinished rooftop level to check again, but when we did it was perfectly fine and fully built."
"We couldn't explain it and couldn't find that half-built top floor again afterwards."- lifesnotperfect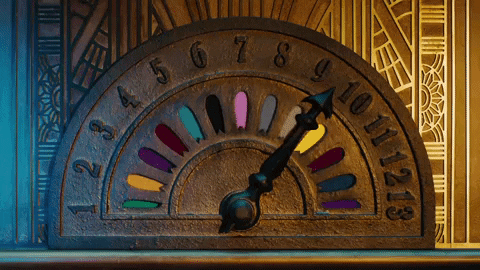 Going Up 13Th Floor GIF by Taylor Swift
Giphy
Not-So-Little Piggy
"My friends and I flashed a powerful light across a river and saw what appeared to be an absolutely massive boar."
"It then stood up on its hind legs and it simply did not compute."
"Immediate fear everyone ran."
"I was a kid but I have a very good memory and several friends that are positive they saw it as well."
"Idk."- 444jxrdan444
Unexplained Exit
"I went from driving on one highway to another highway in pouring rain."
"Still headed in the right direction, and about 10 miles in total displacement."
"But I consciously chose one and was on it until I saw road signs telling me I was one the other."
"I just went numb."
"No loss of time or any other abnormality."
"If I didn't have to actually make a distinct effort to choose the route I wanted, I can see how it might have been a simple mistake."
"But I was on the road I chose (geography etc) until I wasn't."
"Like something picked me up and put me down instantaneously and I didn't notice until how long?"- Stayvein
Creature Of The Night
"Actually, one that was recently solved thanks to the internet!"
"We used to have parakeets in an outside aviary."
"One night I was woken up by the budgies screaming and there was... some odd animal attacking it."
"It had a pointed, cone shaped head, no visible ears and a long tail that was not foxlike."
"But it wasn't a possum."
"It was thin and moved like a cat -- it jumped and moved lithely."
"I tapped on the sliding glass door and it stopped, cocked its head, and came over to look at me."
"We were looking eye-to-eye and for the life of me I still couldn't figure out a face."
"Now I was really into nature in my area, really into reading books and sh*t because I wanted to be a forest ranger, and I still couldn't identify this animal."
"Everyone who I told said it was a bad dream but it was real."
"Anyway, years later it was still the weirdest thing that happened to me."
"The internet had come along and I finally had my answer: I saw a Fisher!"
"It's a super rare animal in my area -- like 500 left, max."
"Kind of like a weasel, but heavier."

"They do have ears, btw."
"I assume it was hidden by fur."- Z0ooool
Cabin In The Woods
"When I was about 13 or 14 years old myself and two friends found a house in the middle of the woods that just didn't make sense."
"We were all neighbors, and along all three of our houses was a very large wooded area."
"It runs a few miles back and becomes a state forest."
"We had run around these woods plenty of times and even had areas we'd recognize as we went."
"This particular day we followed this ravine that was sometimes a stream, but was dry at this time."
"That part is important, because we followed that same ravine several times after that and never could find the house again."
"When I say the house didn't make sense, I mean it. It was a white trailer."
"I'd say a double-wide."
"There was white underpinning along the bottom."
"It was a poor country area, so that's not uncommon."
"But it was unusually clean."

"Like, brand new, perfectly white."
"But that's still not the weird part."
"It didn't have doors."
"Or windows."
"Or a driveway."
"We were in the middle of the woods."
"The entire walk through the woods is full of bushes, thorns, spiderwebs, bugs, vines, logs."
"Woods stuff."
"But this was a clearing of flat grass like someone mowed this area."
"We weren't afraid or anything while we were there."
"There really wasn't anything remarkable about it, and that's honestly what makes it so weird to think about to this day."
"We just walked around it for a bit, said it was kinda weird, and we went back on our adventure."
"Eventually we all just went home."
"I'm still friends with both of the other kids."
"We're in our 30s and I'm even going to a wedding for one of them this weekend."
"We've talked about it since, and the story still just doesn't add up."
"My parents still live in that house, and we spent years after that day exploring the woods all the time."
"Never found it again."- Lemonbeeee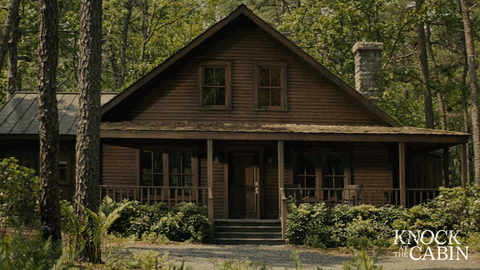 Horror Home GIF by Knock At The Cabin
Giphy
Sometimes our eyes might be playing tricks on us.
Other times, we know for certain what we're seeing is real, but simply can't explain what we're seeing.
Either way, there is little more disconcerting in this world than uncertainty.
Who hasn't, at one time or another, dreamed about hitting the lottery big time?

When you do lotto research (as I frequently have), you learn the best thing for you is anonymity.
Hiding your fortune is one of the best ways to stay alive!
That's not a dramatic statement.
There are horror stories surrounding lotto winners.
Money changes everything, so keep your secrets.
Redditor divorced_dad_670 wanted to hear about how creative people would get to make sure nobody knew they were super rich, so they asked:
"Powerball is currently at 1.4b, if you won, what is your cover story as to why you've suddenly gained so much wealth?"
I have thought long and hard about how I'm going to win the lottery and how I will hide it.
I'm clearly not alone as may Redditors have their own plans.
Out West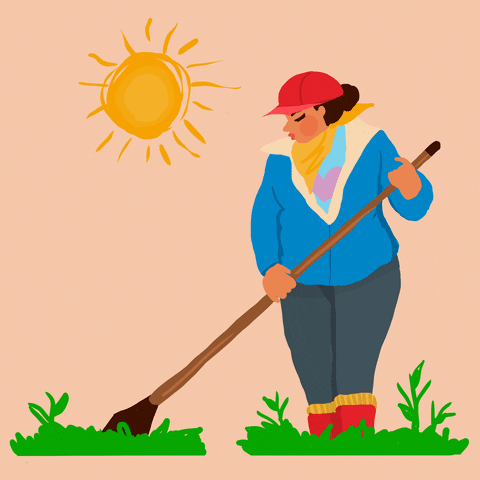 Farm Workers Food GIF by Denyse®
Giphy
"No cover story. I'd tell no one. Then I'd move to a ranch in the middle of nowhere in the Pacific Northwest, and spend the rest of my days riding dirt bikes and gardening."
Clintman
Fists Up
"Keep working for a week or two. Get more and more angry. Get in a fight with someone and get fired, never to be heard from again. No one will miss me."
dr_xenon
"I would totally miss you, dude. I feel like we are kindred spirits, you and I. And I would never let a kindred spirit miss out on a prime business opportunity like the one I am about to tell you."
TigLyon
"Bro, for 10k, I'll start the fight with you, and you can leave because of a hostile work environment. Then in 6 months when you blow it all, you can come back to work and I'll apologize."
spenser1994
Spend Less
"If people have realized I've gained obscene wealth, I've failed already."
thoawaydatrash
"The only way to really tell is if you go straight Hollywood baller route. I remember 50 Cent saying you don't want a house that big. If you think s**t I don't want to walk all the way down there it's too big."
Klashus
"This. I would absolutely not tell anyone, keep working, pay off my house and car (and not tell anyone), (secretly) invest, and keep my mouth shut."
AnAntsyHalfling
Remember
"Bought Bitcoin early. Forgot password. Remembered password."
savethearthdontbirth
"This sort of happened to me. I got tipped $1 in Bitcoin years ago because of some stupid comment here on Reddit. I forgot about it for years until Bitcoin was actually worth something. Sold that little bit for ~$300! Most forgettable comment I've ever made on here, but the most profitable!"
Vefantur
Be Gone
"I won the Powerball. I'm disconnecting my number. You won't be able to reach me. If I want to reach you, I'll send a helicopter. Lol, get screwed, nerds."
"Vanishes in a cloud of smoke which cost me $230,000 to have set up!"
d**k_for_hire
A big, splashy peace out "I QUIT" MOMENT can be a lot of fun.
Fools...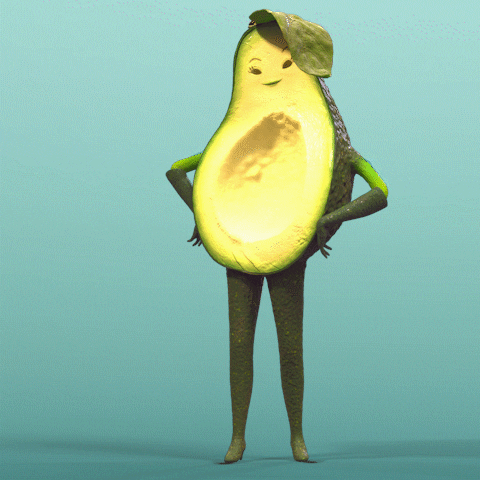 Diva Hello GIF by WHOLLY GUACAMOLE
Giphy
"I'd tell people I stopped buying avocado toast based on a story on the news - next thing I knew it I had a ton of extra cash."
random-idiom
Making a Family
"I'd immediately start some bogus MLM, and begin soliciting anyone who asked about my money. I know I haven't seen you since high school, but I'd like to talk to you about an exciting business opportunity. We're more of a family than a team, really. If you're a go-getter, you're exactly who we're looking for. #Bossbabe #MyownCEO #IDidYouCanToo."
Nwcray
"This is actually genius. People will think you're swimming in debt to sell the idea, when in fact, you're swimming in cash 😂."
69stangrestomod
Florida Issues
"I would say I sold all my crypto. Those who say they didn't know I was in crypto I would say yeah I didn't want to talk about it because too many crypto bros out there ruined talking about it. Florida releases the names of winners 90 days after they claim it. So the lie is not going to work for long. I would have isolated myself by then so it's not like I will need to worry about people showing up where I live and work asking for money."
"Apparently a corporation, trust, non-profit, partnership, or estate can claim lottery winnings in Florida. I was told many years ago that you had to claim it yourself. That's great to know I don't have to claim it myself. I'm still concerned it would get out that I won. That would be a nice worry to have compared to worries I am dealing with."
Orcus424
BOOM!!
"When a colleague who ran our work lottery syndicate decided it was our turn to win, he said we should figure out how we were going to quit."
"His plan was supposedly to blow the south wall off the open plan office all the programmers use, hire a helicopter with some sort of harness arrangement, and the London symphony orchestra to play him away from the car park with Ode to Joy as he disappeared backward on his harness over the city under the helicopter with two fingers up at the building the whole time. I wish he'd won, he was just crazy enough to have possibly done it."
JT_3K
Karma
"I will ask everyone I know if I can borrow money. Every single person will be asked for an amount that will be enough that they don't say yes instantly but not so large they can't afford it. If I barely know you maybe I ask to borrow $40. If you're my parents I ask for $10k. I write down every single person's response. When I am later asked for anything I will reply with that exact answer."
nevetscx1
Simple Plans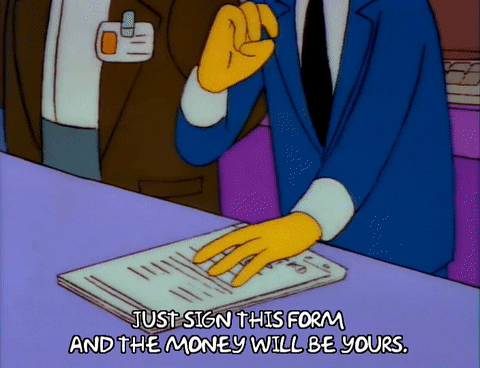 signing season 3 GIF
Giphy
"No cover story. You call an accountant, a lawyer, and a financial advisor. You move states and claim the ticket after you have moved."
-brokenbones-
Money is fantastic but it can be dangerous.
Lessons learned.
Do you have any fantasies about winning the lotto? Let us know in the comment below.
When someone dies young, people often lament they're "gone too soon."
Death comes for us all eventually, but sometimes it's especially shocking when a person on the cusp of greatness dies—often tragically.
Reddit user rigorousthinker asked:
"Which person who died too early in life had the most potential?"
Henry Mosely
"Henry Mosely, a British physicist."
"One of the greatest physicists of the 20th century. Developed Moseley's Law that helped to define the atomic number."
"The reason why nobody has heard of him is because he [was killed by] sniper at Gallipoli when he was 27 years old."
"Isaac Asimov wrote about him: 'in view of what [Moseley] might still have accomplished ... his death might well have been the most costly single death of the War to mankind generally'."
"He's the reason why countries keep their scientists and researchers from being drafted or allowed to fight anymore."
~ Vio_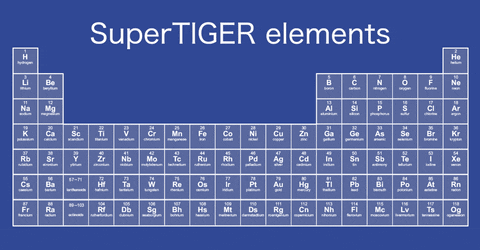 Giphy
Évariste Galois
"I'd forward Évariste Galois."
"At the cutting edge of mathematics, as a teenager solved a centuries standing open problem, and created a field of mathematics which was so complex at the time that Galois' contemporaries were stymied and overlooked it's value."
"He was killed in a duel at the age of 20."
~ butts-kapinsky
Arthur Tudor
"I'm going historical. Prince Arthur Tudor. He died aged 15, leaving his younger brother Henry to become Henry VIII of England."
"Arthur was apparently more of a scholar than anything else, compared to his brother who was more into the idea of being a warrior king."
"Had Arthur survived and gone on to become King, then global history would have taken a very different turn."
~ c0_sm0
"Many of those priceless manuscripts existed nowhere outside of England because they were written in English. Back in the ninth century, the West Saxon king Alfred the Great had established an educational system where children learned to write their native language first before learning Latin."

"The Anglo-Saxon Chronicle is in English because of that. Beowulf was written down in English because of that. The Old English they spoke then is practically indecipherable now except to scholars, yet English is still the best documented secular language of the early Middle Ages."
"Only a tiny sliver of that literature survives. Mostly because Henry VIII had the rest of it burned."
~ doublestitch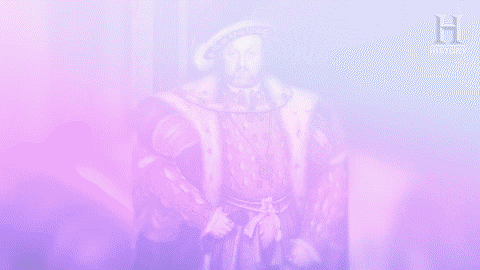 Giphy
The Classics
"Amadeus Mozart.
"While he wasn't terribly young, I'd say his true potential life was cut in half. Imagine what music will never be or where it could have gone had he lived a longer life."
~ WhoFan
"35 IS terribly young. And throw Franz Schubert in this thread as well. Died at 31 and was writing some of the greatest music ever produced."
"Just for the final 2 movements of the Unfinished Symphony alone! Supposedly on his deathbed he said 'I have so much still to say'."
~ 8805
"And Chopin, too. Died age 39, was writing the greatest piano works ever."
~ BreadBoi-0
"Shout out to my boy Felix Mendelssohn, died at the age of 38. Wrote 4 amazing symphonies, the famous music for A Midsummer Night's Dream, and the greatest violin concerto in the repertoire."
"I'd give anything to see what he would have done with another 38 years."
~ Plug_5
Otis Redding
"Otis Redding."
"Based on his energy, the fact that after a short career with an amazing voice, he came back from surgery with a better one, recorded one of the great songs of the 20th century, and then immediately died."
~ TDOMW
"Otis is interesting to me. He died right before he was going to crossover to white audiences."
"What would Dock of the Bay sound like if he got to finish it and realize his vision (he had kind of a Pet Sounds vision for the full album)?"
"If he didn't die, would soul have lost so much ground to funk in the 1970s?"
"And would Stax Records still be around and thriving, instead of closing in the mid-1970s?"
"All interesting questions."
~ ChocolateOrange21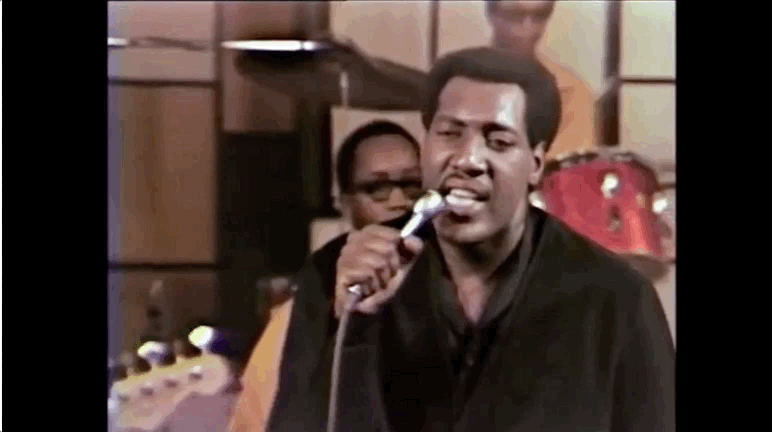 Giphy
Alan Turing
"Alan Turing—died for the worst f*cking reason and what happened to him was a travesty."
~ Far-Polaris
"Turing was prosecuted in 1952 for homosexual acts. He accepted hormone treatment with DES, a procedure commonly referred to as chemical castration, as an alternative to prison."
"Turing died on 7 June 1954, 16 days before his 42nd birthday, from cyanide poisoning. An inquest determined his death as a suicide."
~ DimesOHoolihan
"If you're unfamiliar with Turing and what he did for the world (and also the punishment he had to endure after the fact), I highly recommend watching The Imitation Game."
"It's a phenomenal movie, and Benedict Cumberbatch plays the role of Turing amazingly. It really drives home how extra terrible his death was, considering all of the good he did for the war effort."
"We likely would have lost the war (or struggled through it for a lot longer, and lost many more innocent lives) if not for him."
~ TenFoxxe
Roberto Clemente
"Roberto Clemente was going to be a great humanitarian and role model after he retired. Charity and helping the people of the Caribbean and Latin-America was really important to him and he spent almost all his free time doing charity work.
"He played 18 seasons for the Pittsburgh Pirates, 13 seasons as an All-Star, played in 15 All-Star games, 12 Gold Glove Awards."
"Clemente was the first Caribbean and first Latin-American player to be inducted into the Baseball Hall of Fame. He was the first for many things in his career."
"MLB was only integrated for 8 years when Clemente started playing in 1955. What Jackie Robinson did for Black players, Clemente did for Caribbean and Latin-American players. Just think of all the MLB stars he paved the way for."
"The Roberto Clemente Award is given to the player who 'best exemplifies the game of baseball, sportsmanship, community involvement and the individual's contribution to his team'."
"His friends and teammates described him as a humble, kind man. He was 38 when he died in a plane crash delivering humanitarian aid to earthquake victims."
~ LakotaGrl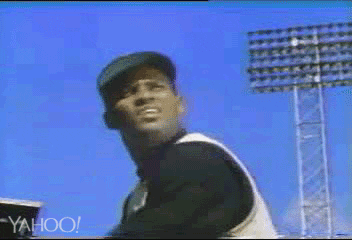 Giphy
Stevie Ray Vaughn
"Stevie Ray Vaughan."
"He really got his sh*t together and seemed to really be in a good place career wise and in his personal life."
~ 1-21_Jiggawatts
"Dude played the cleanest guitar I've ever heard. No missed notes or leaning on too much feedback or too many effects or anything."
~ loptopandbingo
Steve Irwin
"Steve Irwin—I believe his conservation work would have probably spilled over into environmental issues and he seemed passionate about doing good not just fame and money."
~ No_Character_5315
"He is my inspiration."
"I was in 6th grade when he died, and it took me some time to get here, but I currently have a degree in Forestry, Wildlife and Fisheries and I'm working on a second in Forestry conservation and restoration sciences."
"I'd like to think that one day I'll be able to make the world a slightly better place even if I'll never have the impact he did."
~ redwolf1219
"I think Robert and Bindi (and recently, Terri, too!) are doing great work to reach a modern audience with social media these days. Of course, nothing will ever be like The Crocodile Hunter ever again."
"That show was a gem of its time. I still grieve Steve when I watch their content, especially when they show clips of him. But it's so cool to watch his family carry on his legacy."
~ only_1_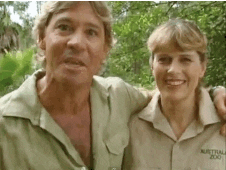 Giphy
Jeff Buckley
"Within the sphere of music, I think Jeff Buckley is unquestionably the answer."
"'Grace' is an absolute tour de force of a debut and my easy pick for best album of the 1990's. He was an almost indescribably incredible vocalist and fantastic young songwriter who likely would have only gotten better at his craft."
"It's such a shame he never got to finish that second album because even what we have of it contains some gems and I'm sure the finished product would have been incredible."
~ dcrico20
Buddy Holly
"Buddy Holly. Of course, he already wrote some fantastic songs, but man would it be a treat to see his songwriting in the '60s!"
"Could end up being the same or he could have grown. But it's those what-ifs!"
~ DirtlessEye
"Buddy Holly was only 22 when he died. Lennon and McCartney had not peaked by that age, so who knows where he would have gone with his music."
"Buddy would have been 30 in the summer of 1967, the Summer of Love. Maybe he'd have been out playing in a toga in Golden Gate Park with shoulder length hair and granny glasses, protesting the war in Vietnam."
"Sadly, we'll never know."
~ AtmosphereFull2017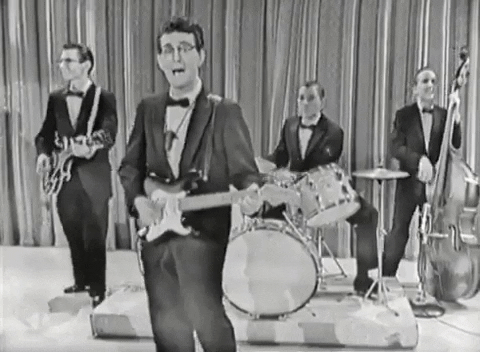 Giphy
Douglas Adams
"Douglas Adams."
"His ability to create the most absurd possible sentences and situations and make them as funny as they are... amazing writer."
~ shapiritowastaken
"The infinite improbability drive. The hyperspace bypass. The bowl of petunias. Really knowing where your towel is."
"So much happy silliness. Might just have to dig out my copy and read it again."
~ lurkerwholeapt
Martin Luther King Jr.
"Martin Luther King Jr. People remember him as some wise old man. He was 39 when he died."
~ FredTheLynx
"Martin Luther King Jr., Anne Frank, and Barbara Walters were all born in 1929."
~ miclugo
"It's actually crazy to think MLK could have feasibly lived past the 00's, even the 10's."
"Like, can you imagine THE Martin Luther King Jr weighing in on the 2016 election as an 85-year-old man?"
"What an alternate timeline that would be."
~ thattoneman
"Or if he lived to see Obama become President."
~ Currywurst_Is_Life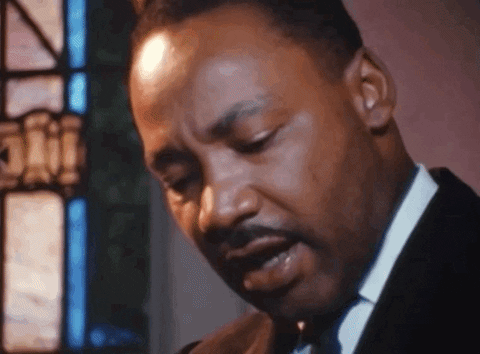 Giphy
Thomas Sankara
"Thomas Sankara was only 37 when he was assassinated."
"He brought through huge reforms in Burkina Faso in such a short space of time."
"He increased literacy massively and improved women's rights, also brought through vaccination programs and improved infrastructure."
"None of which was popular with the French."
~ shawbawzz
Jimi Hendrix
"Jimi Hendrix hadn't even reached his full potential when he died."
"Yet he is still regarded by many to be the best guitarist of all time."
"Imagine if he had lived."
~ CoatsBoi
"The man made sounds that no one had ever heard before in the history of humanity."
~ No_Net_1590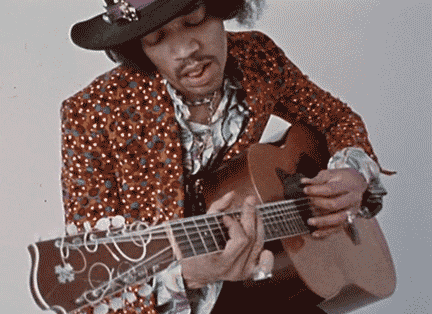 Giphy
The Good Doctor
"My husband. He was special to me yes, but he was important to his patients. We all know about the ER docs that are dismissive, condescending, and are just all around jerks. My husband, even at his most burnt out wasn't like that. He was the type you pray you get."
"The one that will actually listen, who will figure out what's going on. It didn't matter if you were female, a POC, trans, or any combination. He was listening. He was going to treat your pain. He wasn't going to send you home until he had an answer."
"I knew this about him, but it was confirmed by the patients that left messages on his obituary page. Sure he did the usual emergency med life saving things. But a car accident is easy. There's no argument about whether or not a patient is hurt. It's assumed something is wrong."
~ koolchicken
It was surprising just how young some of these people were when they died.
Who else do you think was gone too soon?
It's funny, because depending on our financial management, some of us get really "spend happy" once we have an adult job with adult money.
But others realize instead that they may not need to buy everything they can suddenly afford, but just that one thing they've wanted since childhood.
Curious about others' wish list items, Redditor zydollasiign asked:
"What did you purchase as an adult because you could never have it as a child?"
A Metal Detector
"A metal detector. I always wanted one as a kid, but my dad said I'd use it a handful of times, and then it would sit and collect dust forever."
"I bought myself one, and it turns out that my dad was right."
- AlmostSane67
Just Desserts
"Desserts at restaurants."
- TenderPhoenix
"Yes! And appetizers and a soda. I was only ever allowed to get one thing; I could choose an appetizer, a main dish, OR a dessert. But getting all three and a drink makes me feel so bougie."
- Fun_Acanthisitta1101
Options at the Book Fair
"It's not about what I buy myself but I make sure my kid has plenty of money for the book fair."
- EnvironmentSmart4698
"The parent I dream to be… you're awesome."
- lmwk4gcc
The Big Pack
"The gigantic pack of Crayola crayons!! Just took me 65 years… lol (laughing out loud)... and I love them!"
- MyCat_SaysThis
"I don't share my 120-pack, either. I got the variety pack of Sharpie and Flair, too!"
- littlescreechyowl
Proper Clothes
"Clothes that fit."
- dark-medicine
"Ugh, my mother was absolutely DELUSIONAL about what size clothing I wore. I was 18-20 before I realized that you weren't SUPPOSED to buy clothes you could just barely squeeze yourself into, clothes that dug deep red marks into you all day, clothes that caused you physical pain to wear. It was incredible the first time I bought myself a pair of pants that actually fit."
- SharMarali
"Opposite for me. My mom was paranoid about me "growing out" of stuff and it was so embarrassing and uncomfortable. Having so much extra fabric is so uncomfortable and makes it so hard to just function like a normal human."
"Having clothes that were the correct size was life-changing."
- pm_me_your_shaved_ice
"I work somewhere that sells a specialty clothing item for a youth activity (think something like sports jerseys). I frequently have to talk moms out of buying several sizes too big for their teenagers!"
"Yes, when the kid is eight and wearing a medium, I tell mom to get a large or even an XL so it fits for more than six months. But it is shocking to me how many moms want to buy a 2XL for their 15-year-olds who wear a small!"
"They're not going to keep growing that much! Let them get the one they'll be comfortable in. It's like they have no idea when a kid will stop growing, even when the kid is taller than them."
- TheWishingStar
Therapy
"Therapy."
- HeresDave
"I can relate to this so hard, it hurts."
- candid84asoulm8bled
A Gaming System
"All the current gaming consoles. Feels good, man!"
- ImInJeopardy
"And never have time to play anything! My PS5 might as well be a $600 paperweight."
- Agreeable_Pizzy93
"Feel you here. I'm able to buy any game I want now. Have about 300 quality games in my library. Super juiced computer. If I am able to play for a few hours on a Friday night, it's a win. Adulting is a paradox."
- ask_me_about_my_band
Ice Cream Cake
"Ice Cream Cake."
"My sister was a spring baby. She got ice cream cakes. I never got ice cream cakes because it was hot for my birthday and my mother said they'd melt too quickly."
"Now I get my own d**n ice cream cakes. I don't care if they melt."
- RumandDiabetes
"Growing up, I never got a birthday cake in the flavor that I liked because my mom hated those flavors. Now I don't have to dread having to eat my own birthday cake anymore."
- yodelingllama
High-Speed Internet
"The fastest Internet I could buy in my area."
- Cic3ro
"Same, grew up on Dial-up. It was torture."
- DukeOfJokes
A Comfortable Mattress
"As a teen, I started sleeping on the floor because my childhood mattress was so bad. I remember buying my first new one as an adult. It was one of those memory foam ones that came in a box."
"I ordered it online and paid $600. I felt like I was rich being able to do that. And it was the best mattress I had ever slept on."
- BartenderNichole
A Cat
"A cat."
- kittengoesrawr
"Same here. My mom kept saying she was allergic, but suddenly, now that I'm on my own, she has no issues taking care of him when I leave town. Make it make sense."
- anny_elle17
Comfortable Shoes
"Comfortable shoes! Growing up with flat feet and parents who didn't want to shell out a lot of money for shoes meant that I wore uncomfortable tennis shoes for years. That's why as soon as it was warm enough and sometimes not, I would wear flip-flops because they didn't hurt my feet."
"My husband makes sure my shoes fit comfortably because when we met, my one 'comfortable' pair was falling apart because I was so broke, I couldn't afford shoes. He took me shoe shopping as a date and bought me comfortable shoes."
- coffeeandjesus1986
"(Crying emoji), what a keeper."
- alley_underland
"Protect that man at all cost."
- No-Panda-8606
Playing Doctor
"I grew up in a home where my parents practiced a religion that said you can't seek medical help or go to doctors. I always wanted the Operation game and a pretend doctor's bag like my friends had."
"When I became a parent, my child received a play doctor's kit and the Operation game for Christmas one year."
- MadMomma85
Basic Privacy
"Privacy."
- Puzzled_Cheetah8390
"Raising my glass to FINALLY knowing 100% no one will rifle through my things and then confront me because they didn't like what they found and then blame god for telling them to do it."
"No, Mom, no one told you to snoop. You went through my stuff hoping to find something shocking, and got mad because all you learned was that I left my laundry in the dryer without folding it on purpose just to annoy you and that Dad let me have half a beer one night while we watched 'Bubba HoTep' on USA UP All night."
- 5hrs4hrs3hrs2hrs1mor
"Same! My mom used to go through my things and read my journal. I never understood it, I was a nerd with a small group of friends who didn't drink, smoke, or do drugs, or have a boyfriend for that matter."
"I caught her so many times that she banned me from using the word 'snoop.'"
"Anyway, I understand now, it wasn't about being worried about me, it was about having control over me and me knowing I didn't have a safe space."
"Congrats to all the kids that finally reclaimed their safe place."
- RebelRigantona
Backups
"Aww man. I could name multitudes. I have been very blessed since I got married."
"But the main thing I do now is buy multiples of various grocery items we buy regularly to just keep the house stocked. When we open the last one, I go out and buy two or three more."
"Something about just knowing you have it available is comforting. Growing up we never bought anything unless we were OUT of it."
- No_Property1875
This conversation went from wholesome to anticlimactic to heartbreaking and back again.
There were some basic wants, like privacy, properly-fitting clothing, and appropriate shoes, that everyone should just be able to have. They should be a right rather than a privilege.
But fortunately, there were enjoyable things here, too, like more money for the Book Fair, fuzzy companions, and ice cream cake, that are wonderful to give to ourselves when our parents were unwilling or unable.
Adult money needs to be put toward bills and basic expenses, yes, but it should be put toward joy, too.