People Break Down Which Scams No One Seems To Notice Have Become So Normalized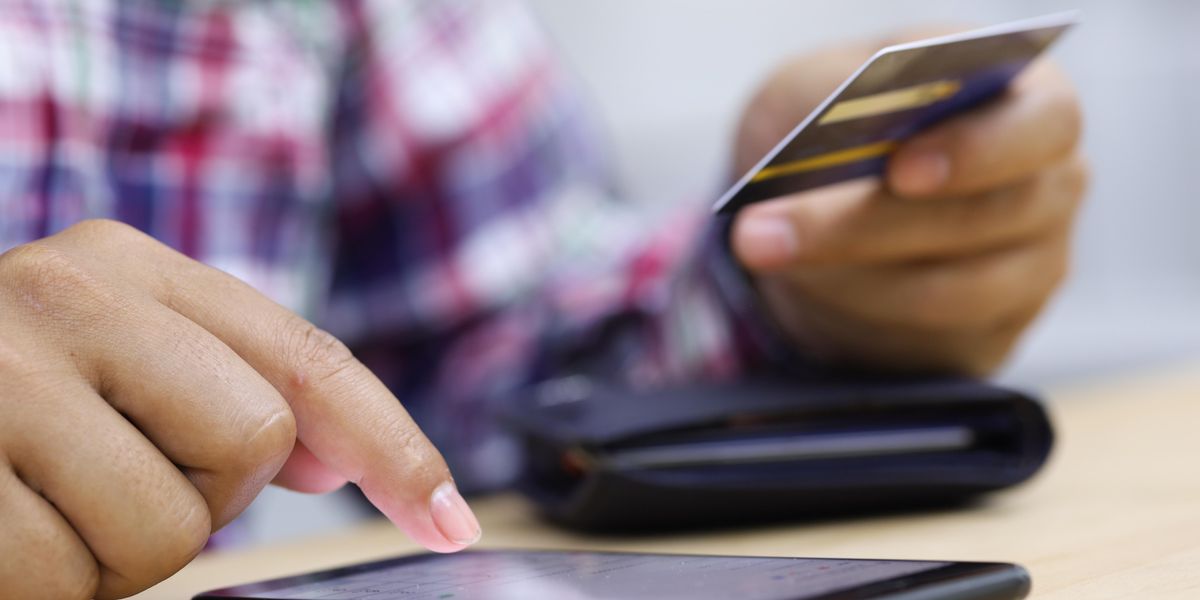 krisanapong detraphiphat/GettyImages
Nowadays, one must always be hyper-aware about the situations they get themselves into.

---
Scams are on the rise more than ever, especially during the pandemic when random phone calls preyed on the gullible and the elderly and persuaded them to give an exorbitant amount of money in order to avoid various consequences.
But suspicious dealings are also prevalent in already familiar situations that appear legit but are not.
In an effort to raise awareness, Redditor Diligent-Log6805 asked:

"What's a modern day scam that's become normalized that we don't realize it's a scam anymore?"
Beware. Some institutions are trying to take advantage of you and have a sneaky way of doing it.
Privileged Information
"Employers insisting that employees not talk about their salaries AND job listings not posting salaries."
– aDogNamedPotato

Credit Score Scam

"Credit scores."
"They started in 1989 and are designed to encourage debt."
– kung_fu_jive
You Don't Know You're Even A Member
"Everything is a sneaky small monthly subscription."
– wowsers808
"This is getting ridiculous. A one time payment for an app or game used to be fine. Now you keep paying. Terrible for the consumer."
– 1shaggy123

Keep Track Of What You're Joining
"Free trial auto renewal subscriptions."
– ResidentOfTheWorld
More To Pay
"subscriptions for already-paid apps."
– Head_Membership_4252

Never rely on the face value of things purchased online.
You'll find that after the transaction is done, you're hit with some surprises that managed to slip past your radar.
The Fine Print
"Hidden fees. Especially in the medical and hospitality industries."
– spade13F

Enjoy Your Stay
"Resort fees at hotels."
– ChickenXing

An Annoying Practice
"Similarly, those U-Hauls that say '$20.00 a day!' I have never been able to rent a U-Haul for less than $100. Which is fine. I know that's what it costs. But the bait and switch is annoying."
– EatYourCheckers
If You Complain Enough, It Works In Your Favor
"I stayed at a hotel in Boston and they had a $30 per day charge that wasn't included in the price when we booked online. 'destination charge' or something. They told us that we got a credit at the restaurant because of it so we shrugged it off."
"The next morning we tried to use the credit and they told us it was only good for dinner. I went to the front desk after we ate and told them to reverse the charge. They said they couldn't. I politely said they could. They did. Saved us $120 that trip."
– PhishGreenLantern

Banking Fees
"Transaction fees when using online banking. I do all the work filling out the form so a bank employee doesn't have too, yet I get charged the same."
– patrik3031
Blatant Thievery
"'Admin fees' for completely automated services."
– Hungry4Memes
Using Toll Roads In Australia
"In Australia if you use a toll road and don't have a toll account, you get sent a toll notice with an added $10 admin fee. And if you don't pay it within the requested time frame the admin fee goes up to $20. A $2.50 toll could end up costing you $22.50. Scam…"
– Ikewiththebeard
Try backing out of something you decided to sign up for. It's like a roach motel. You can get in but you can never get out.
It's Always Easy To Join
"Not being able to cancel a subscription online. I can subscribe in 5 minutes but I need to call your service agents and am forced to be rude to them to cancel it because as long as my voice sounds friendly they try to resell the damn subscription."
– Hardi_SMH
Gym Membership
"Try canceling a gym membership. Some want you to prove you've moved more than 25 miles away before they'll cancel you even when your contract is up. And unless you actively cancel the contract when it expires, they'll automatically renew your contract."
– LadyBug_0570
From A Different Perspective
"My wife and I took over ownership of a small, local yoga studio a couple years ago (ended up being terrible timing, as we took over about the time Covid started up). But one of our first tasks (started before we even took over) was replacing the old, terrible member management system."
"We wanted, among other things, for members to have the ability to sign up for a membership (which was easy enough) and edit or cancel their membership at will, on their own, with no interaction from us. We looked at probably dozens of systems, and not a single one had the ability for members to easily change membership levels or cancel their membership."
"I get that a lot of people want to make it harder to cancel as an effort to discourage cancelations, but it's ridiculous that so many softwares don't even give the option. Our philosophy was to keep members by keeping them happy, not by making it a pain in the a** to cancel."
– justahominid

I remember buying concert tickets from Ticketmaster and was offended after seeing all the service involved. It's highway robbery.
I've since found better, more reasonable deals, through second-hand markets like eBay. Yeah, even scalpers know they're not as bad as certain online ticketing agents.
As frustrating as it is though, obtaining a product or service is difficult unless you resort to paying those well-hidden fees.
Just remember to keep track of any memberships to services you've joined that are still charging you monthly, even though you think you've canceled them.

Having the support of family is a dream; they're always there when you need them, willing to lend a helping hand. However, sometimes family members are completely clueless, and their assistance has adverse effects. Here Redditors tell of what went down when their family thought they were helping when in reality, their good intentions were horribly misplaced.
Certain locations really damper on a good time.

For instance, it's not fun to do it in cramped spaces.
Looking at you, airplane bathrooms and backseat of cars.
Many cannot be bothered to maneuver in some odd location.
Beds. Beds are sexy.
Always were, always will be.
Redditor sasukelikescarrots wanted to hear about the places we should all avoid when getting it on, so they asked:
"What do you think are some overrated places to have sex?"
Elevators.
One... I'm claustrophobic.
Two... there is not enough time.
Fatal Attraction lied to us y'all.
The Worst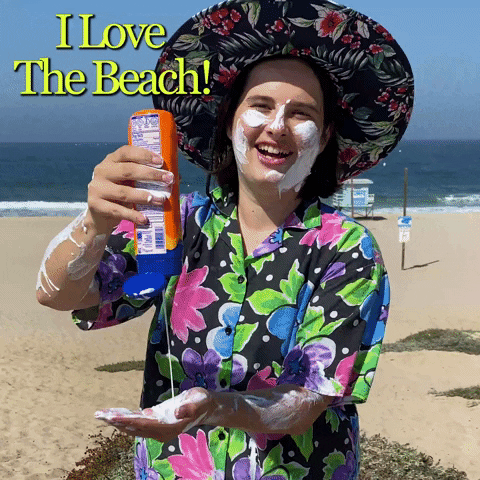 The Beach Summer GIF by Kel Cripe
Giphy
"The beach is the worst."
thotsnprayers68
"I hate sand so much so I agree with you."
Millionsmoney
Let Alone Two
"Airplane bathroom. Too cramped, and smells gross. Keep your Mile High Club pendant."
REUBG58
"I was thinking this too. I am also willing to bet that 99% of people who claim to be in the Mile High Club are lying through their teeth. Seriously, there's barely any space in those lavatories for one person, let alone two, and it's a little hard to get aroused when you're worrying about turbulence and people waiting to use the toilet knocking on the door."
Fresh-Hedgehog1895
Just Why?
"Public toilets... Why would you even..."
Reznik81
"The only reason I can think of is being a kid of an overprotective parent in high school and you want to desperately get it on with your boyfriend. Public restrooms are the only option sometimes. (Experience)."
I-couldbeadog
Too Wet
"The pool and the shower."
GrilledStuffedDragon
"I hate the shower. I think it was a comedian who said, 'I've never been having sex and thought you know what would make this better… If one of us was freezing.'"
REDDIT
"I personally like the shower cause my partner likes to be in the water and I like being cold so it works out cause sex gets me pretty warm anywho."
BOOboUraisin23
"The shower is for foreplay, not sex. Pretty much every time we shower together it's a given that it will lead to sexy time, whether we were planning on it or not/in the mood or not…. intimacy and touching, etc.,?…. we just B-line for the bedroom. But sex IN the shower?… no."
Jibber_Fight
And a Happy Meal?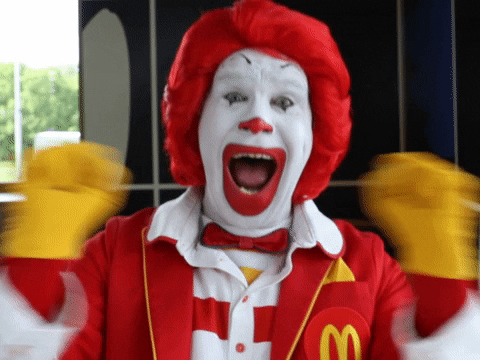 happy ronald mcdonald GIF by McDonald's CZ/SK
Giphy
"McDonalds ball pit…"
ami2weird4u
"They have a cleaning machine that can clean all the balls and it's all sanitary. I think that could be a really good time"
copper_basket
Have some decorum people.
I'd go to Burger King.
Check Please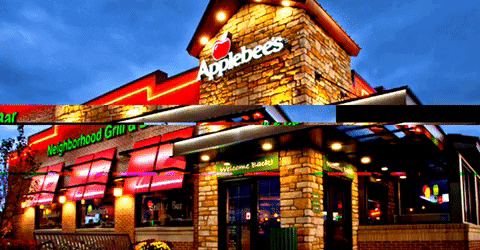 Applebees GIF
Giphy
"The men's room at Applebee's during Happy Hour on a Tuesday."
Thiccaca
"Oddly specific."
some1sbuddy
Bad Idea
"Car sex."
Shrikeangel
"I spent my teens and early 20s having sex in cars. About a year ago (I'm almost 40) the wife and I are out and in the mood so let's have sex in the car like we used to. Bad idea, how the f**k did we used to have sex all the time back there, now it's uncomfortable and I got a cramp in my leg."
Psyco_diver
"Yes. The handful of times I've tried this, it's always been so cramped and you need to keep repositioning or someone bumps their head. I guess it could be fine if you had one of those huge American tanks, but cars here in Australia never have that much room inside."
StellarSandDweller
Oh Lord
"Churches and graveyards. I've done it in both, and it's not really that great."
filly_fanatic
"Never in my life have I thought either of those locations sounded like a fun place to have sex. I guess if you have a kink for getting caught then it's as good as any because there's this perception of it being sacrosanct, but it just seems at best uncomfortable and at worst going to get me on a registry somewhere.
"hopeishigh
The Waves
"Waterbeds. One of my GF's had one, and I *hated* it. It's impossible to get traction or the proper angle."
disturbednadir
"Good call. There's nothing to push off of. Nowhere to plant knees either. A true s**t show."
SocialMediaSoooToxic
"I knew there was a reason why I forgot about my waterbed! Thanks for reminding me about that abomination!"
TinyCamp7743
Wow. I mean. Y'all have really gone out and experimented fully.
Congrats.
Sometimes real-life experiences can be just as bone-chilling and inexplicable as a horror movie. From creepy run-ins with strangers to ghost-like haunting encounters in the middle of the night, these Redditors share their terrifying ordeals of wanting to run for their lives. Whatever their story, it's something they'll never forget.
In August of 1982, author Stephen King's publisher—my fellow Maineiac—released his book Different Seasons. It was a collection of four novellas set mostly outside the horror genre King had become famous for.
The four novellas—subtitled to reflect the four seasons—were:

Rita Hayworth and Shawshank Redemption: Hope Springs Eternal
Apt Pupil: Summer of Corruption
The Body: Fall from Innocence
The Breathing Method: A Winter's Tale
The first three became the major Hollywood films The Shawshank Redemption, Apt Pupil and Stand By Me respectively. 1986's Stand By Me helped launch or solidify the careers of Wil Wheaton, Jerry O'Connell, Corey Feldman, Kiefer Sutherland and the late River Phoenix in the critically acclaimed coming of age film directed by Rob Reiner.
I read the book when it was published then saw the film four years later. Both are superbly done and I immediately think of them every time the experience of finding a dead body is discussed.
That is the central plot point of the story—four boys on the cusp of adolescence take a pilgrimage to see a dead body discovered in the woods by the train tracks. The journey is life-changing for the fictional characters.
But what is it like in real life?
Reddit user JohnnyNuclear asked:
"Anyone ever find a dead body unintentionally? What's the story?"
The Scene of the Accident
"I was at a family reunion forever ago. On my 13th birthday Papaw and I wake up early to go fishing on the big lake right next to the campsite."
"We get in my uncle's bass boat and start making our way out to find a spot. We eventually come across a jet ski, with the front end and handle bars all messed up, floating amongst some rocks."
"I will never forget it."
"We both immediately looked at each other and we knew what we were going to find."
"We didn't say a word, just took the boat over to the rocks and sure enough, there's a guy face down in the water in the rocks, obviously dead."
"We called the cops and waited so they could find him easier. They showed up maybe 20 minutes later and pulled him out..."
"Apparently he was drunk and riding his jet ski fast as Hell the night before and smashed into the rocks head on. Poor dude, think he was in his 40's if I remember right."
"We fished all morning and didn't say a thing. Didn't catch anything either."
~ ItsNotAToomah69
"Had a paper route when l was a kid. Part of my route was delivering to a retirement block."
"On this day l stepped out of the lift and as l approached the door to the corridor l saw a trail of blood running underneath it. As l opened the door an old lady was laid head first on the floor with blood pouring from her head, her front door open."
"Tried to help her but she was clearly gone. I chucked the paper over her body and into her flat and ran down to the warden's flat."
"40+ years later, remember it as clear as day. Got offered counselling and a trip to McDonald's from the police."
~ Thick_Letterhead_742
"I did search and rescue for a long time."
"I left because I was tired of the lack of rescues and mostly finding or recovering bodies."
"It was pretty draining."
~ Konstant_kurage
Or Maybe the Scene of the Crime
"A buddy of mine skipped school one day to go fishing."
"He thought his fishing line was caught on debris, but as he reeled in a human hand surfaced."
"He called the cops and they yelled at him for skipping school."
"Well, the hand was connected to a whole body."
"My friend just freaked out when the hand emerged."
~ Jolly_Street
"My youngest sister would babysit for the woman at the end of our block. She was a divorced woman with 2 kids."
"The ex-husband hadn't heard from her for a few days and came by her house to no answer. Came to my house to see if maybe the kids were there with my sister and if she had an answer why he hadn't heard from his ex-wife."
"Sister wasn't home but he and I went to the house. Knocked a few times, and then he just went to open the front door. It was unlocked."
"Her body was in the living room. She was murdered and her children were gone (turned out kidnapped by her then boyfriend)."
"The ex-husband was rightfully shocked and terrified, immediately called the police and reported as much info as he knew. My little sister had to answer some questions about the boyfriend, help give a description vehicle type. Just basic stuff."
"The kids were found unharmed at the boyfriend's mother's house if I remember correctly. I know for sure that they were OK and their dad was able to get them safely."
"I think the boyfriend was caught because of his mom. She called the cops once she saw the story on the news."
~ skeedlz
"Playing hide and seek in the woods . I was running after my cousin and tripped and ate dirt over what I thought was a rock."
"Turned over to get my shoe unstuck and saw it was something white and I pulled my shoe out. I got up and saw it was actually a pelvis (I didn't know what the bone was named at the time but I knew what a bone was)."
"I screamed and my older cousins came running out from their spots to see me crying and trying to get away from the skeleton sitting in the dirt."
"We went and told my parents. We were pretty deep in the woods so one of us stayed near by it and another one of us waited about 50 feet away but to where we could still see each other."
"We basically made a trail of human bread crumbs to make sure we got back to the body to show the cops."
"I honestly can't remember why it was there but I know it was only like a year old and partially buried."
~ Space_Junkie02
Sometimes It's Just Natural Causes
"Leaving my house for quick errand briefly noticed an elderly lady parked on side of the road."
"When I returned, her car was still in same location and as I looked closer she appeared unconscious so I stopped but her doors were locked so dialed 911."
"It was determined she had passed away."
~ GaGirl2021
"Had a guy collapse dead of a heart attack in my store."
"He put his full coffee cup down first."
~ Bokuden101
"My friend Vinnywent to a new worksite. The supervisor brought doughnuts and coffee and was introducing everyone to everyone."
"He said this is Joey, Vinny, Jeff, Chad, Morris and then just fell over dead."
"He didn't even finish introducing everyone."
~ Omegaprimus
"Worked at a movie theatre. It was a weekday morning, so usually pretty slow for us."
"Went in to clean a showing of The Hateful 8, there were only two people in the theatre. One in the very back, and one towards the front."
"Walk in to clean the theatre, see the guy up front. Figure he was sleeping, happens sometimes. Say a couple things to see if he'll wake up. He does not."
"Get spooked and call my manager. Manager shook him a couple of times, realized something was wrong, called the police."
"Dude was dead."
~ chernygal
Over 53% of Deaths Occur at Home
"When I was 11 I woke up and was looking for my mom. Couldn't find her anywhere. Walked to her side of the bed and she was dead on the floor."
"That was in 92. She was 27. I'm 43 now."
"My hardest birthday was 28. I felt so young still and my life was just picking up, but I just imagined all the stuff she missed."
~ EndoHaze559
"I had a friend who called me around midnight when I was 15. I had a very lax childhood so both me and my mom were awake, but she wasn't exactly happy about my friends calling late at night."
"She chewed me out before I picked up the phone, so I picked up the phone and yelled at him because obviously I was upset that I had just been yelled at."
"He had just found his mom dead. She died of natural causes. She had been sick for a while, I don't recall what exactly was wrong with her."
"He called me after 911 because he didn't know who else to talk to or how to process the situation and the first thing I say is 'why the hell are you calling me this late?!'."
"I will never not feel like the biggest pile of human garbage for that."
~ Tw*t_Pocket
"I woke up around 2 in the morning to get a glass of water. I walked past my fiance, who I thought fell asleep on the couch playing his video game."
"Went to touch him to tell him to come to bed.. well, he was cold to the touch and wasn't breathing.. worst day of my life."
"We had celebrated our 10 year anniversary just the night this all happened. He had a heart attack in his sleep."
~ alienscrub
Regardless of Circumstances, It Makes a Lasting Impression
"In 2017 I used to work as a photographer for one of the biggest shoe stores in Gdansk, Poland. Like one of those with limited, mostly overpriced rare kicks mixed with normal New Balances and Nikes."
"I was responsible for doing packshots (pictures of the product on white background you see on every website) and more lifestyle type of content for social media. The latter was really fun, because I got to take 5 or 6 pairs and go somewhere to shoot with my friend, who would just put them on for pictures."
"Guy was very athletic so if I envisioned him standing on his hands, jumping very high or running super fast for photos, there was no problem with any of that."
"The golden rule was that location had to match the shoe in some way. For example soccer cleats somewhere on the field, basketball shoes on court, running shoes on track etc...."
"It was my role to get creative with it."
"One day I had to do a pair of Timberlands, some Puma running shoes and Vans' in collaboration with Nintendo."
"I was really looking forward to those Vans because I managed to book a local arcade spot before it opened, so creatively it was dope."
"We shot quick pictures of running shoes on a local track and decided to take Timbs to a nearby forest where we knew there were some old, post-war bunkers."
"It was winter, so grey concrete, some snow and trees seemed like a perfect spot for mustard-colored shoes to pop up."
"And it was in theme since in Poland 6 inch Timbs are more of a winter shoe than work boots."
"So my friend put the shoes on, went to a spot near the entrance to the bunker where I told him to stand and froze..."
"He turned around and said 'Come here and tell me that I'm not seeing what I'm seeing'."
"So there I went thinking he found some money or a phone or something. Nope, there was a body like 2-3 steps inside the entrance. Completely covered with some rugs and cardboard except the creepiest, now engraved in my memory paper white face, with open eyes and open mouth 'looking' right at us."
"He was lying on his side and his head was turned up towards us, which made it even creepier."
"We just stood there for like 20 seconds not moving, not breathing in complete silence. Like we were waiting for him to say something or I don't know, stand up."
"It was clear the guy was dead but we yelled 'hey' a few times because we couldn't believe what was happening."
"The fact that this guy was near the entrace and there was this whole, huge, dark hallway with bunker behind it started to create weird scenarios in our heads straight from zombie/Friday the 13th movies."
"We went back to the car and called the police. Patrol car came in like 2 minutes. We told the two cops where to go since we really didn't want to go there again."
"Turned out it was a homeless guy who got very drunk and went to sleep right after downing a whole bottle of vodka. Froze to death."
"Cops said they knew him, he was about 60, in and out of jail. It took them like 2 hours to take our statements."
"I remember one of them not believing that taking pictures of shoes can actually be a profession so I had to show him the pictures we'd taken already that day."
"We didn't go to the arcade to take those Vans pictures. We went to a bar instead."
~ michal502
Luckily most of us will probably never have the experience of stumbling across a dead body.
But death is an integral part of life.
Whether we witness it first hand or not, it's something we all need to be prepared to face.