The '90s are calling, and we're not sure if we want to pick up.
---
Sarah Michelle Gellar has been a household name for more than 20 years. The star of such projects as Buffy the Vampire Slayer, I Know What You Did Last Summer, and Cruel Intentions, Gellar's work made her a poster child of sorts for millions who grew up on all three.
But did you know that she got her first big break as one of the stars of the long-running soap opera All My Children? She even won an Emmy for her work on the show. It was also where she met her good friend Kelly Ripa.
Gellar posted a throwback photo of herself with Ripa that is quintessentially '90s.
"Sometimes when I see these old pics, I don't even know where to start with the — what was I thinking?!?" Gellar captioned the pic, which shows herself and Ripa posing in jeans and black jackets.
She added:
"I mean what is my pinky even doing?? #flashbackfriday Well @kellyripa at least we co-ordinated our giant bang flip.
"Did I ever have a good hair day?" Ripa wrote to Gellar later.
Gellar replied, "Hey I have always wanted my hair to look like you — it's just perspective."
Gellar starred on All My Children as Kendall Hart from 1993-1995, while Ripa played Hayley Vaughan from 1990-2002. Ripa also met her husband, actor Mark Consuelos, when he appeared on the program.
Cheer up, Sarah. Your fans love it.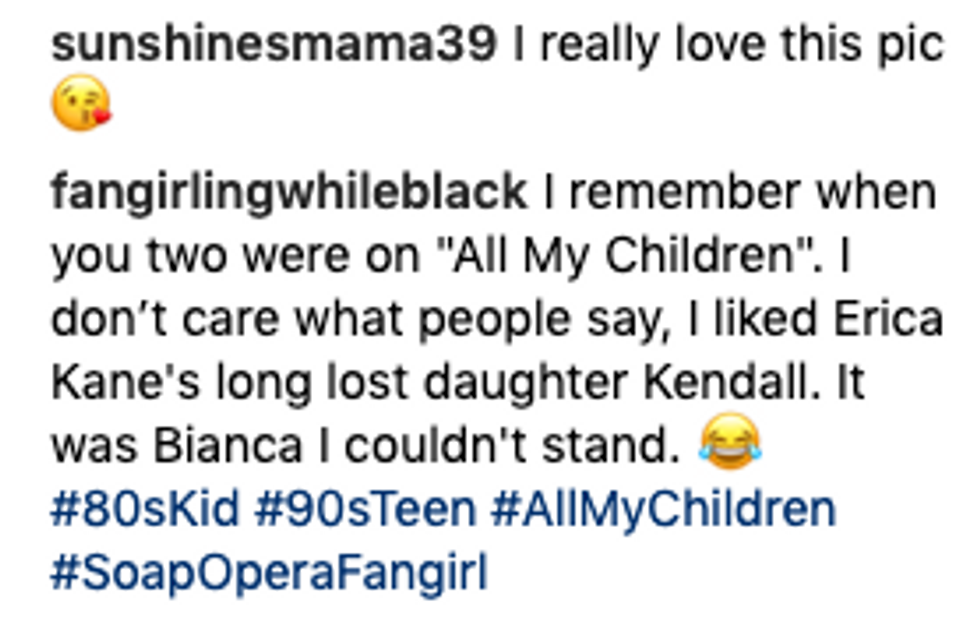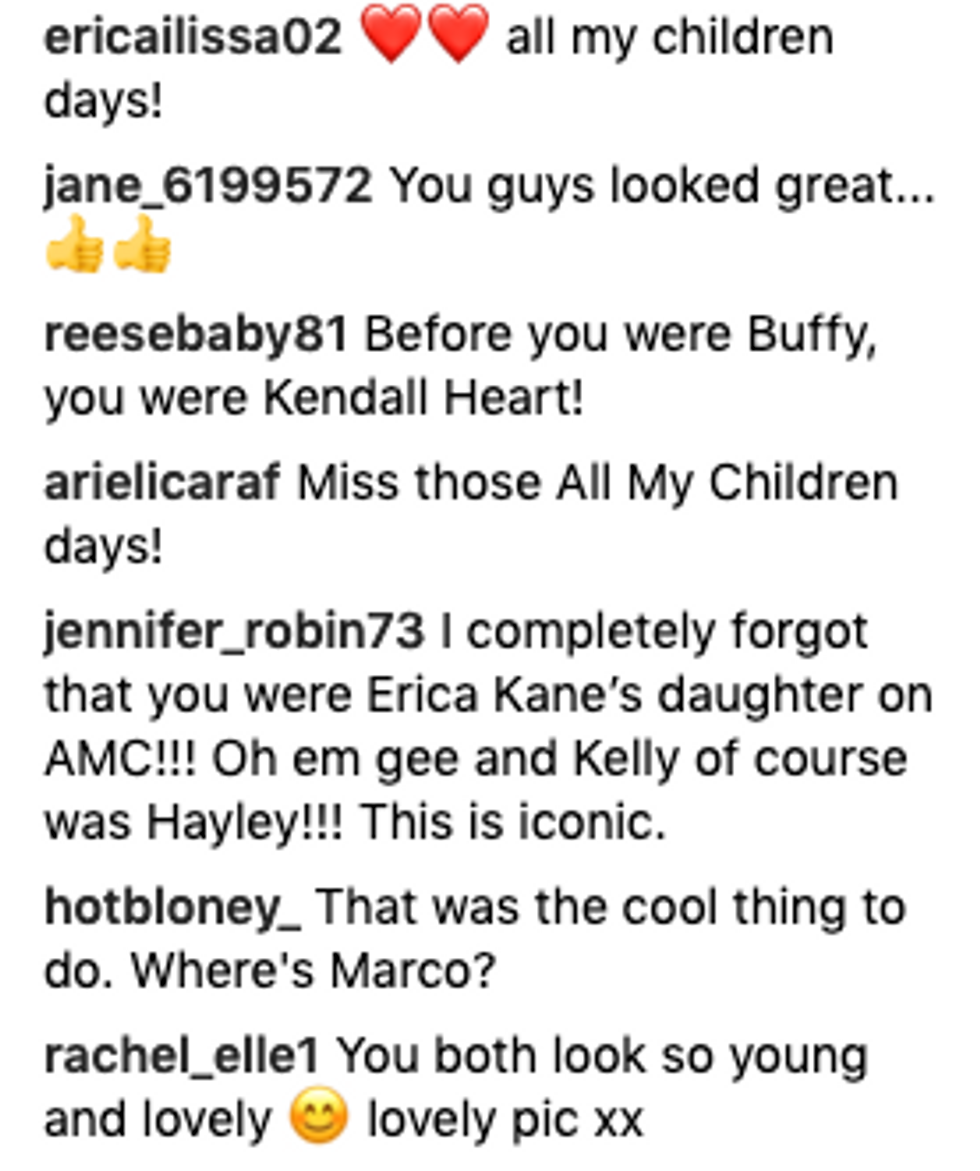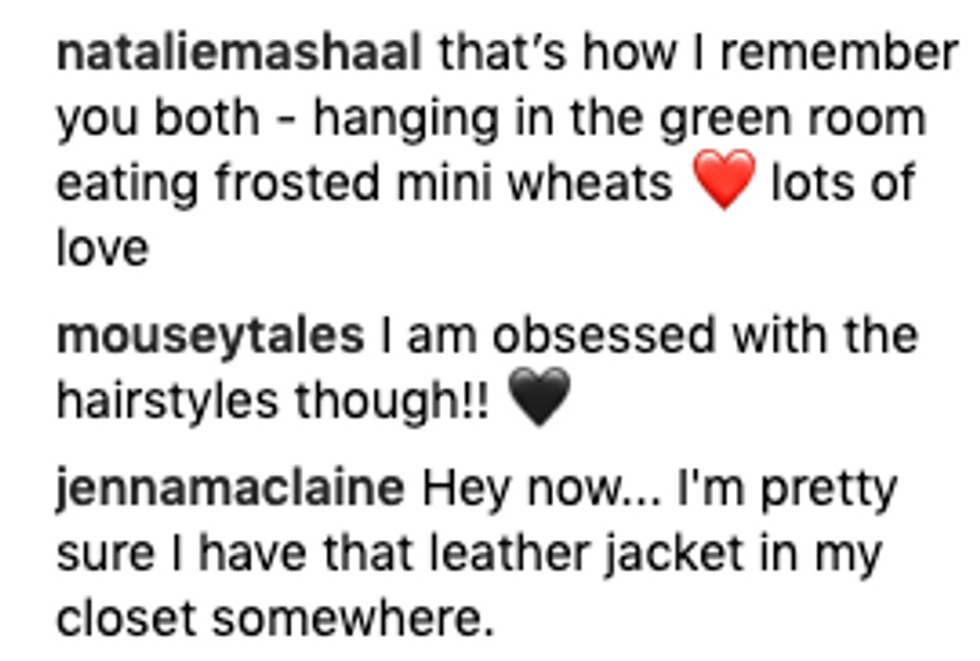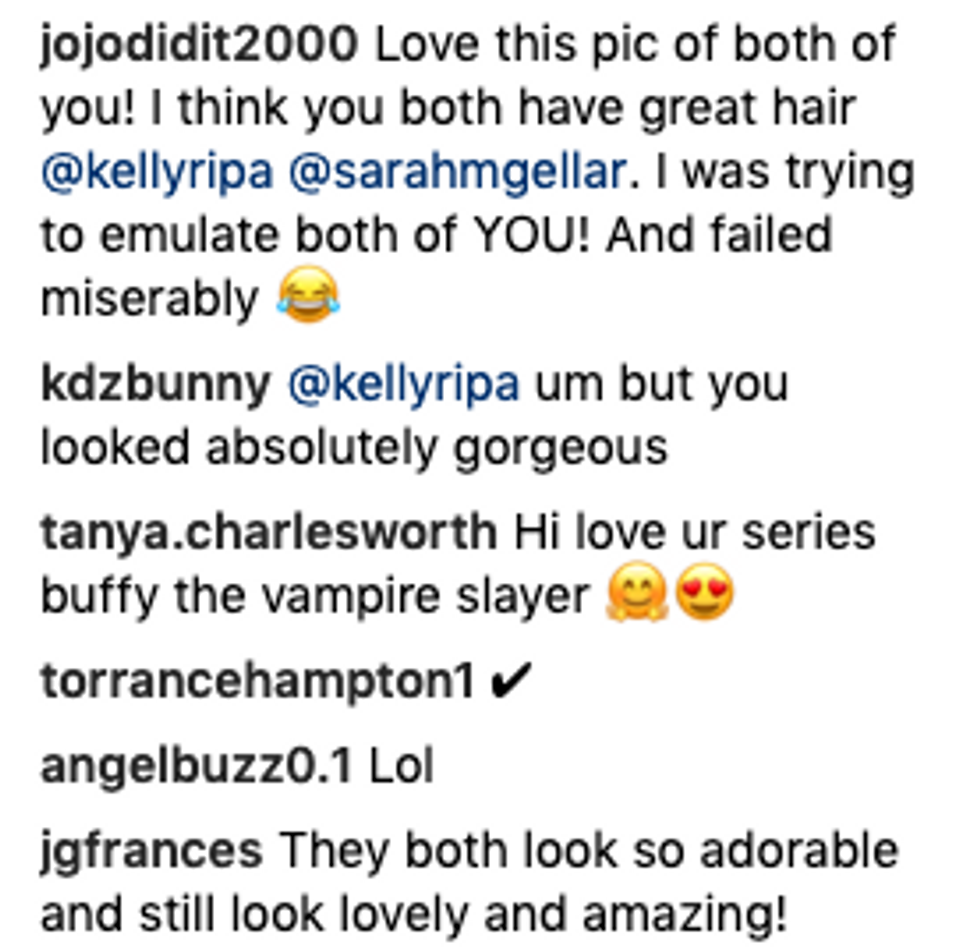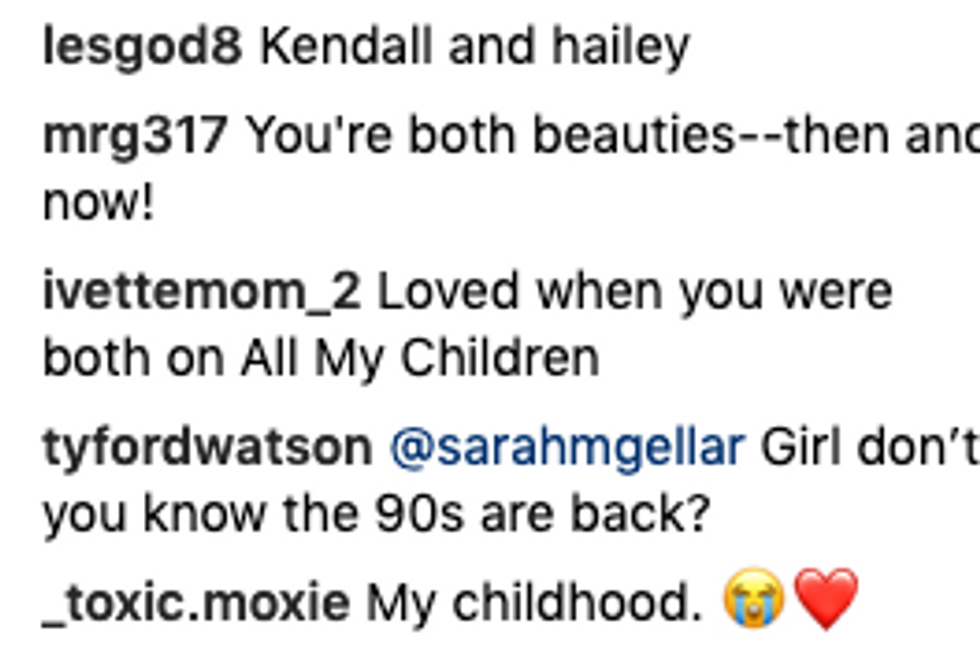 Gellar has been known to share numerous throwback photos to her social media accounts.

Here she is with the main cast of Cruel Intentions, serving up 1990s realness. It's been 20 years––can you believe it?
And how could you not love her response to the #TenYearChallenge?
She and her husband, actor Freddie Prinze Jr., are still madly in love.
And look, it's Sarah with the cast of Dawson's Creek!
Where has the time gone?! We need to lie down.