Retail Employees Reveal Their Best 'Get The Hell Out' Moments With A Customer
Don't let the door hit you on the way out....
Rule #1... the customer IS NOT always right! Something seems to happen to people when they are in the throws of a customer service excursion, they turn into psychos half the time. Being a civilized human being is a life basic. You don't get to take out your issues on others, especially on innocents who are merely trying to make an honest living.
Redditor u/Tdog454 wanted retail employees to commiserate with us asking.... Retail workers of Reddit, what was your 'GET THE FUCK OUT' experience with a customer?
---
Reddit user Ok-Discipline-4312 asked: 'How did that teacher get fired at your school?'
Whether or not we liked going to school growing up, we can likely all agree that we had one of those teachers who really didn't belong in the classroom.
From terrible tempers, little patience, and other bad behaviors, there are qualities that absolutely shouldn't be exhibited by a teacher.
But at least in some cases, the teacher gets caught in the act.
Redditor Ok-Discipline-4312 asked:
"How did that teacher get fired at your school?"
Creepy Phone Calls
"In the early 90s, a female student at my high school was receiving obscene phone calls."
"When police interviewed her, she told them, 'He sounds kind of like my history teacher.'"
" The police put a tracer on her phone, and the caller did turn out to be her history teacher."
- mythrowaweighin
Passing the Torch
"My high school had a notoriously stoney gym teacher, who was also hilarious. Every year, he did a miscellaneous object raffle during a random lunch hour. He basically just gave away whatever was in the lost and found box."
"Well, my junior year, one of the objects was a large and elaborate 'vase.'"
"Basically, he handed a student a giant f**king bong. He retired a few days later."
- Forever_Man
Rolling with the Punches
"A teacher used a sick day rather than a vacation day to fly to Japan to fight in MMA. He got caught and was fired for improper use of time off."
"He lost his fight and chose a different career path afterward."
- flickmypoodle
Questionable Drinks
"They used alcohol on the job. They had a bottle in the top left drawer."
"It took years to catch them, though."
- ray458
"I had a few teachers like that. One lady had a can of Tab every day (remember Tab soda? laughing out loud)."
"Some kid made a mark on the bottom with a pen or something and found out it was the same can every day. She was refilling it from a bottle in her car."
- AdWonderful5920
One Word: Embezzlement
"Embezzling from the students. For quite a few years, she would collect money for this 'senior trip' that never seemed to materialize."
"She was arrested a few years after I graduated. I wonder if she's out of prison yet?"
- Aeolian78
"Holy s**t, I just had a repressed memory pop up in my head. We had a 'ski club' when I was in 8th grade, and the teachers constantly collected money from us for our 'ski trip' that we never took. I wonder where all that money went?"
- whimsy_xo
All for the Prom Queen
"S**t, there was a vice principal that wanted her daughter, who went to the same school, to be the homecoming queen super bad."
"So she hacked into dozens of parents' district portal accounts and stuffed the ballot for her daughter."
"Not quite 'steal the money' or 'embezzle' bad, but still 'go to prison and never work in education again' and also 'your daughter isn't going to college now' bad."
- thewrongbakedpotato
A Sweet Future
"My middle school choir teacher was a closeted gay man. He had a long-term boyfriend but none of us knew about it, until one day a parent saw them at a HOUSE PARTY making out."
"They spread rumors throughout the school and multiple parents immediately removed their children from his class. The parents complained to the school and got him fired."
"The good news is, he eventually quit teaching and opened up a bakery with his partner, which did very well and got featured on 'Cupcake Wars.'"
- xain_the_id**t
Sprinkled with Annoyance
"A teacher threw a donut at an annoying student."
- AdEffective3077
"What a waste of a perfectly good donut!"
- No-Swing-2099
Possible Repercussions
"Because of me, I think. Once in primary school, I was messing around with a classmate, and she threw a sponge at me, making me chase her around the classroom."
"The teacher tried to stop me and grabbed me by the neck, making me fall on my back. It didn't hurt, but I was surprised."
"I don't remember how, but the principal and my parents got involved, and we never saw the teacher again after that. He was sort of a substitute teacher, and from what I can remember, he was pretty well-liked even by me."
- jeremydeoderant
Incredible Road Rage
"He cut off my grandpa in an explosive road rage incident, pulled him out of his truck, and beat him to the ground so bad that my grandpa was in the hospital for weeks."
"Thankfully, my grandpa was okay, but his job (and his marriage, and social life) didn't survive."
- NykxMarie
High School Drama
"At my school, the new French teacher started screwing the old computer teacher, who was married to the geometry teacher."
"At the end of it, just the geometry teacher had her job and all the other two teachers' money because she divorced the computer teacher and managed to sue the French teacher as part of an alienation of affection suit."
"Then she hooked up with the metal shop teacher."
- mama_bear_740
Three Strikes, You're Out
"The teacher called up a female student to work a problem on the blackboard. The student didn't want to participate. After some verbal back and forth, the student went to the blackboard and muttered something under her breath."
"The teacher grabbed the student's hair with both hands and proceeded to slam her head into the blackboard. 'You (slam) will listen (slam) to me (slam)!'"
"About three seconds later, the teacher realized what she was doing and released the student's hair. The student looked at her, said, 'You are sooooo fired,' and left the room."
"We had a new math teacher the next day."
- reference999
The Dispassionate Teacher
"My memory of this is kinda hazy since this happened 10 and a half years ago."
"She was telling at us, I don't remember if anything specific triggered her episode but she said s**t like, 'I don't give a rat's a** what you think,' and 'I wish I could use the paddle.'"
"Although the one thing I'll always remember was before she sat down, she said, 'I'm going on Facebook, I don't care what the h**l you do.'"
"I guess she got fired the same day, because we had a sub after lunch, and we had a new short-term sub every few days before we got a long-term sub for the rest of the year."
- mariofan426
That Would Do It
"He taught me physics for three years and became principal for two years."
"Then they realized he didn't even have the teaching qualification."
- pol9500
It's obvious why these teachers were quickly removed from their roles as teachers and unable to ever teach again.
But the thought that these things ever happened in a classroom are deeply unsettling.
We all have those moments when we want to have the perfect comeback, but we draw a complete blank.
Until three days later when we have an epiphany about what we should have said.
Well, maybe these bons mots can put some weapons in your arsenal.
Reddit user MirrorFunhouse asked:

"What's an insult that's been thrown at you (or you heard toward someone else) that you actually admired or just made you laugh?"
So many insults to choose from...
"You look like someone who would pre-heat the microwave."
~ triggamon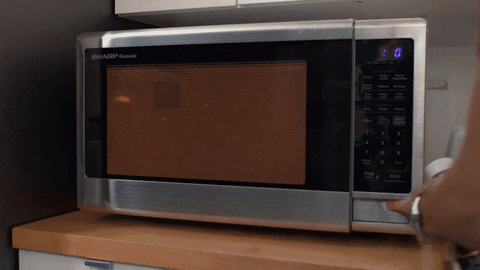 Giphy
Some are one-liners.
"It could be that the purpose of your life is to serve as a warning to others."

~ triggamon
Others require a little set up.
"My bestfriend and I were roasting each other.
"Me: 'What are you going to say to me that my parents haven't already said?'"
"Her: 'I'm proud of you'."
~ Normal-Kangaroo9209
"I would agree with you, but then we would both be wrong."
~ triggamon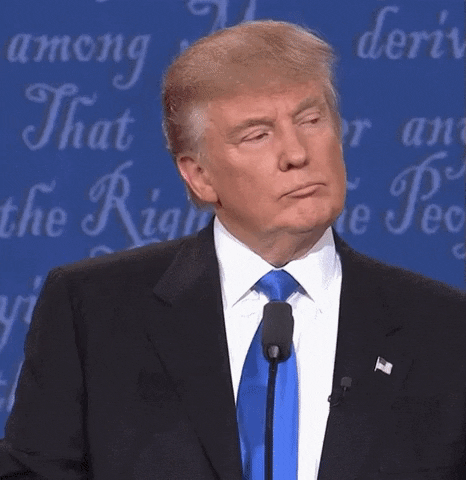 Giphy
"It's not worth insulting you as nature has already done enough damage."
~ triggamon
"Heard one of my sister's bullies call her fat and mock her weight at school."
"She just yelled back 'B*tch you're the f'king ugliest thing I've ever seen, I can lose weight, what the f'k are you going to do about that face?'"
~ ViciousFlowers
"You think in low power mode."
~ triggamon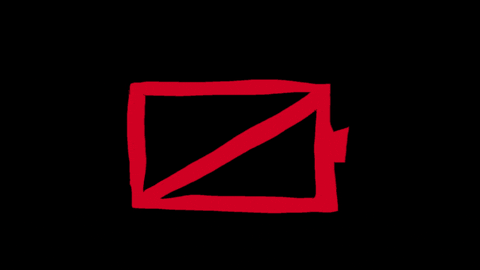 Giphy
"You've got two brain cells left and they're competing for third place"
~ kirbyourenthuasiam
"I like 'you only have two brain cells, but one of them is lost and the other went looking for it'."
~ MurderousButterfly
"Or 'you only have two brain cells left, and they're each trying to bum a smoke off the other'."
~ The_Lab_Rat_
"You are living proof that the education system needs better funding."
~ triggamon
"Wisdom has been chasing you, but you've always been faster."
~ triggamon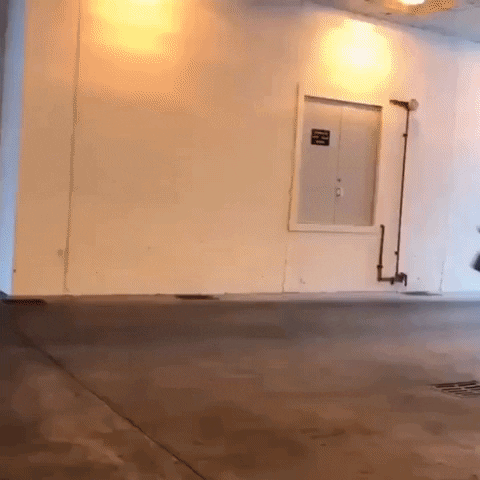 Giphy
"You're as smart as you look."
~ triggamon
"Random dude online told me to go back to Mexico when I made a joke about the US medical insurance costs."
"I corrected him saying I was Canadian, and he replied with 'stfu, you're just a snow Mexican then'."
"For some reason I just immediately imagined a dude removing snow off his car while wearing a sombrero and laughed for a good 3 minutes."
~ PleasingPotato
"Que pasa, eh?"
~ VolatileUtopian
"As a Canadian living in Texas, my stepdad would call us icebacks."
~ Dudhist
"I can only explain it to you, I can't understand it for you."
~ triggamon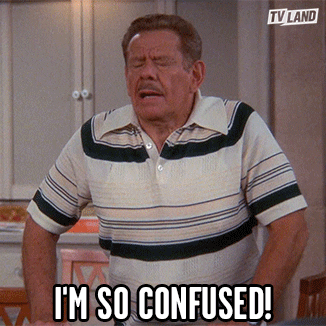 Giphy
"You're intellectually on the ground already and what do you do?"
"Begin to dig."
~ triggamon
Self owns are rife with opportunities.
"My friend got in a heated argument with her son (nothing new, they're both hot-tempered) and she called him a son-of-a-b*tch and he said 'that's right, I am!!' And they both cracked up laughing."
~ Sola_Bay
"My cousin jokingly called her teenage son a son-of-a-b*tch and I laughed and said 'You just called yourself a b*tch!' and then she told me to f'k off. It was great!"
~ Damn_Dog_Inappropes
"My friend once had the same thing happen and shouted back: 'At least we can agree on something, MOM!' His mom was pissed as soon as she figured it out a hot second later, but his dad tried his hardest to keep a straight face."
~ Lord-Redbeard
"You look like you have a favorite flavor of glue."
~ triggamon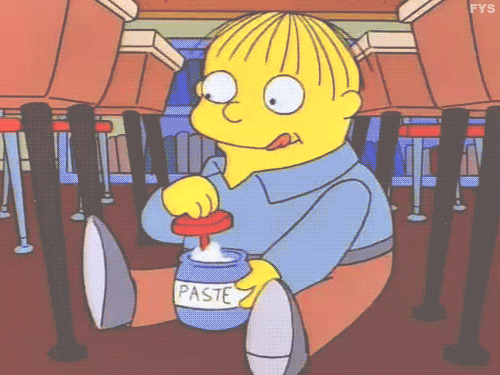 The Simpsons Eating GIF
Giphy
"I envy people that didn't get to know you."
~ triggamon
"In elementary a kid once shouted at me 'you're so weird, you probably were able to read the paper when you were THREE YEARS OLD!!'."
"Basically he called me 'smart' to my face."
~ kuunwiir
"Unintentional compliments are the best. You know they aren't lying because they tried to insult you."
"My brother said to me 'you look 16 at age 20' and I was like 'OMG THANKS'."
~ Easy_Set4108
"You behave like someone who snacked on lead paint too often as a child."
~ triggamon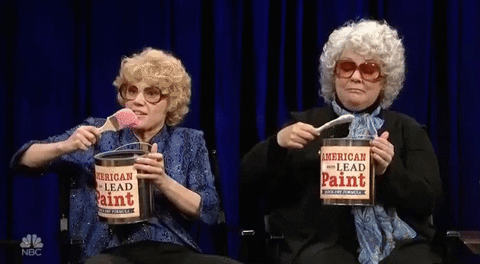 Giphy
"You're not the dumbest person on Earth, but if I were you I'd hope that person doesn't die soon."
~ triggamon
"In my early teens I told a good friend of mine (roughly translated) 'Dude, you're like the king of all dumba**es!'."
"Without missing a beat he asked 'Shouldn't you obey me, then?'."
"At that point I had to admit I had indeed gotten got. It's been over 20 years and it still burns a bit."
~ Celphii
"I'd explain it to you in a way even you'd understand, but I have neither the time nor the crayons."
~ triggamon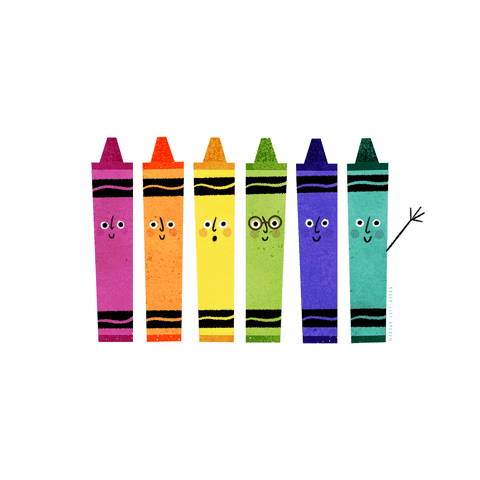 Giphy
"Your self-confidence contradicts your expertise."
~ triggamon
"My friend and I were at a place known for its clubs and drinking spots. We were waiting for our car when a man was hitting on us and inviting us to drink."
"Dude told us he's 47 and without hesitation, I asked 'Oh, so are you here with your kids?'."
"My friend was holding in a laugh while I was just clueless why, then I realized I pretty much called him an oldie."
~ kwirinkyy
"Some tree is woking its a** off to produce the oxygen you're consuming."
"You owe that tree an apology."
~ triggamon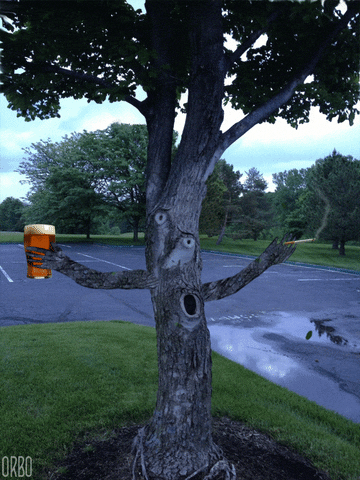 Giphy
"I had a Mexican girlfriend who was self-conscious about her bad grammar in English. She got into an argument with another girl in English."
"She suddenly turns to me and points at the other girl and says, 'she is a little b*tch', then just jumps back into the argument. I found it a bit odd, but whatever."
"Afterward I ask her were you trying to bring me into the argument by telling me she was a little b*tch? She said 'no, I just wanted to call her a little b*tch and wasn't sure if it was, you are a little b*tch or you is a little b*tch. I knew she is a little b*tch was correct so I said that, but I couldn't say that to her, so I just said it to you'."
"The delivery carried some weight, and there were many subtle elements, although unintentional. There was uninvolved 3rd party verification, and it felt like she was undermining her that she was such a little b*tch that she didn't even bother directly telling her."
"It was very effective. The other girl was visually dissed."
~ MoneyShotMalone
"My expectations towards you were low and what do you do?"
"The limbo."
~ triggamon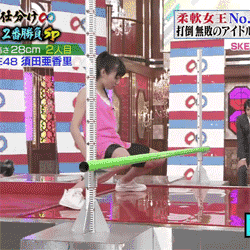 limbo belt GIF
Giphy
So do you have a favorite comeback?
If not, you have some to choose from now.
A bride has a lot to do before her big day, from planning the dinners, to getting her dress, to deciding on the decorating details. This quest for the perfect wedding can sometimes be even more stressful than finding a lifelong partner—but that doesn't mean these women had any excuse for going full Bridezilla in front of their staff.