The Pizza Inn restaurant in Greenville, South Carolina, has a diverse staff which includes several employees with special needs. When owner Amanda Cartagine was approached by an irate patron demanding she hang a sign to warn customers of this fact, she decided to oblige him... though her sign might not have been exactly what he had in mind.
---
Cartagine ended up hanging a sign on the front door, as the angry customer insisted, but it said something he probably hadn't expected:
We are proud to be an equal opportunity employer and hire ALL of God's children!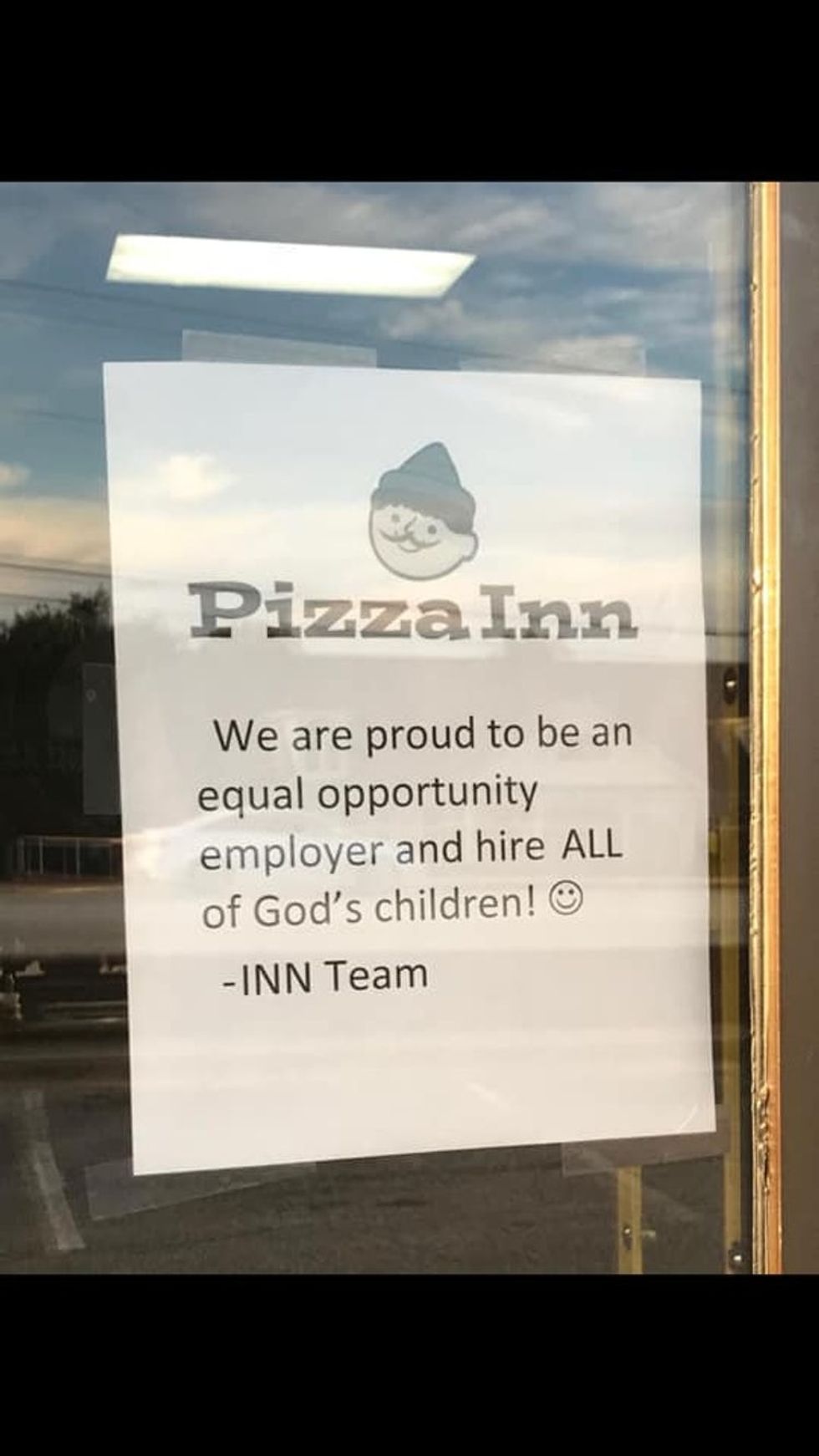 Angie Mosely/Woman's World
According to KCTV5, the customer had been offended by an interaction with one of the restaurant's employees who is autistic. The employee's mother commented that working at the Pizza Inn has been an overwhelmingly positive experience for him and that he had no negative feelings about the encounter.
Cartagine is proud to employ fantastic workers who happen to have special needs:
Out of my 16 crew members, kitchen crew members, 10 of them [have] special needs. And I'm proud of that. I'm proud of the crew and the work they do. They do an amazing job

One mother of a special needs Pizza Inn employee, Amy Parham, commented on the angry customer:
He needs to be tolerant of those individuals who have to struggle and deal with their own issues that they can't help.
People all over the country were cheering for Cartagine and her sign online!
Cartagine hopes that, in the future, people realize that special needs employees are "a unique group that everyone should tap into, because they will bless you more than you will ever know."
H/T - KCTV5, Woman's World