You're Fired: People Share The Real Reason They Got Canned From Work
Reddit user Sweetlo123 asked: 'What did you get fired for?'
Being let go from your job is never a pleasant experience.
Particularly if it comes out of nowhere, without any possible warning that this was a possibility.
Even if it isn't any more pleasant, generally speaking, most people have at least an inkling of why they were let go.
Budgetary reasons, dissolved departments, being told you weren't meeting company standards, or bad blood with the boss.
As well as some less common, highly unusual reasons which at least might make a good story down the line.
Redditor Sweetlo123 was curious to hear from people who were let go from their jobs, and why they were met with this fate, leaving them to ask:

"What did you get fired for?"
For Standing Up For What's Right.

"We were told we get OT for night work."
"The new 'company manager' let it slip that we don't actually get OT for night work, so when I was scheduled for five nights in a row working on a transmission line cell site I mentioned that I expect everyone working from our company on site get OT."
"Once it was said that we won't get OT and that it wasn't an actual policy (was written in employee handbook), I forwarded the email chain to the entire company and leadership at Verizon."
"I was canned, but now everyone gets OT for night work."
"My life is better now anyway and got my people what the deserve."- drklunk
This Was Never Going To End Well...
"Aggressively squeezing breakfast muffins lol."
"I was a few days into working at Mcds and someone complained I gave them a muffin that was too hard-they bake them at like 3 am and sit in a warmer all day."
"This was before they had the full bakery menu, I think muffins was the only thing baked and maybe cookies."
"So my manager told me to squeeze them before I hand them out."
"Me being a dumb teenager squeezed the s*it out of these muffins and got another complaint."
"They stopped scheduling me, haha."- eatmyknuts
You Have To Do The Work To Get Paid...
"I just stopped working and began only attending meetings."
"Lasted almost 9 months that way before they let me go."- frantictossing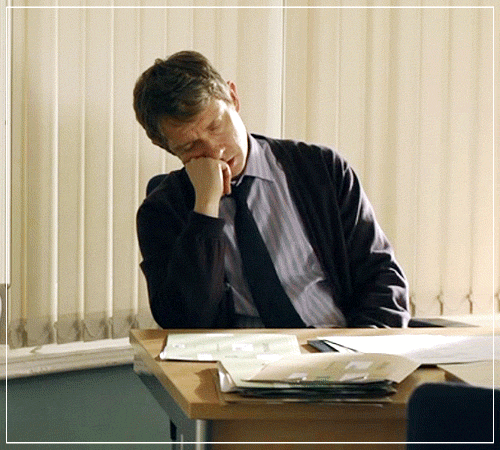 martin freeman sleeping GIF
Giphy
Wrong Time, Wrong Place
"I was fired after a month into my first job at a local pizza joint when I was 16."
"They called me during the Super Bowl and said I had to come in."
"I told them I was out of state without a car so no way I could make it."
"They said I should've known this was one of the busiest days of the year and I should've stayed in the area."
"I came in to work my next shift and they just gave me my paycheck and said they had to let me go for not being a team player."
"10 years later I was fired from a job in tech because I refused to move out of state."
"This one hurt a lot more."- seventyfive1989
Hard Not To Say They Had It Coming...
"The company's timeclock software ran off of the computers time, so when I was late I would just close the software, change the time back to before shift start and then clock in and change it back."
"The supervisor who showed me the trick fired me."
"A day or two later he saw me pulling in late, and when he went over the time info that day, it showed me clocked in on time."
"He knew why."- Grief-Inc
Nepotism Always Screws Someone Over...
"Worked at a gas station and was a sucker for the free soda."
"I would drink a few 24 oz glasses of Dr. Pepper (don't judge) per shift and had to piss relatively frequently."
"I usually worked with the same lady every shift and every shift my drawer came up short even like $10-20 bucks."
"One day my usual co-worker was off and I worked with another lady who warned me to watch my drawer around the other and hers had been short when she was around."
"That got me to thinking."
"The next shift with the usual lady I stuck some receipt paper into the lip of the bottom of my drawer and hit the bead."
"When I came back the paper was on the floor."
"My drawer was short $20 at shift change and my boss fired me."
"I told her of my findings and asked her to review the security tape."
"She told me to f*ck right off the other lady had been there years."
"I left heart broken and rented some VHS tapes to indulge in and recover."
"One of the movies was Casino and man is that a good movie."
"Come to find out the usual lady was the boss lady's cousin and they f*ckin told people I knew I got fired for stealing money."
"I though about calling a lawyer but also, I was in high school and was delusional I suppose."
"I got out of that town after high school and rarely return, especially considering all my family moved off."- woohhaa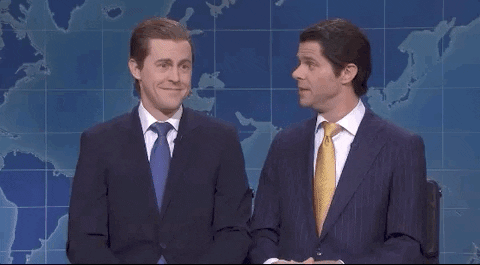 Snl Smiling GIF by Saturday Night Live
Giphy
The Age Old Story Of Men In Power
"Caught the boss stealing."
"So he fired me."
"His word vs. mine and it didn't go my way."- freezingprocess
People Tend To Get What They Deserve
"Embezzled almost $500,000 from the doctor's office I worked at."
"Oh no, wait."
"That was my former supervisor who did that...26 years after she fired me for taking home a left over slice of pizza after a drug rep hosted a pizza party for the office staff."
"Karma can take a long time, but it always comes through."- YourFront
Late To The Game...
"Being the last hired when they instituted layoffs."- BubbhaJebus
Some Plans Can't Be Cancelled
"1970s YES 'Close to the Edge' tour."
"I had my tickets and had the request approved for time off, they changed their mind at the last minute and would not let me off."
"Pfft."
"Left anyways and was genuinely surprised when I got back on Monday and they informed me that I was fired."-AmandaBRecondwith
Treat Others Like You Want To Be Treated

"My boss was talking sh*t about me to employees, and I confronted her with 'how would you expect the people below me to respect me when you show them that you don't?'"
"She didn't like it and literally went crying to the owners, who then fired me for 'causing problems'."- Successful-Snow-562
For Literally Doing What They Were Supposed To
"I got fired for slacking off and underperforming at work by taking my legally required lunch."- 10leej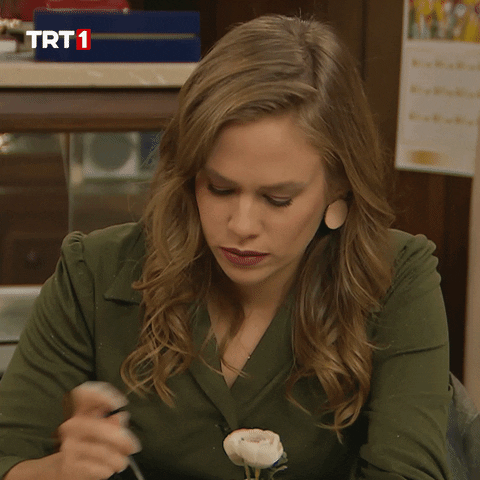 Hungry Lets Eat GIF by TRT
Giphy
They Couldn't Have Waited One Day?
"Worked as a QA tester for an online game company."
"Found bug while on my personal account at home."
"Came in the next day and reported the bug."
"I was VERY clear I found the bug while playing at home on my personal account."
"It was a nasty bug that let you duplicate very expensive items."
"A few weeks later someone in customer service was checking the logs for people exploiting the bug."
"They found mine and the company decided to fire me on my birthday."
"That was around 15 years ago but it still upsets me every year, on my birthday."- PedanticCyborg
While most believe "ignorance is bliss", anyone handed a pink slip deserves to know why.
Even if sometimes the reason gives no closure whatsoever, and instead only results in even more questions.
Reddit user Key_Nectarine_1969 asked: 'What's the weirdest thing you've done that you could only tell people anonymously?'
We've all done things, or in some cases, regularly do things that others might consider weird.
Even so, we often feel no shame or embarrassment and embrace how unusual these habits are, and take our friends teasing or laughing at us for doing so in stride.
Sometimes, however, we might not like to advertise some of our unusual habits or actions and make every effort to keep them a well-guarded secret.
As raised eyebrows are much easier to take than blatant judgment from friends and peers.
Redditor Key_Nectarine_1969 was curious to hear all the weird things people have done which they still keep under lock and key, leading them to ask:
"What's the weirdest thing you've done that you could only tell people anonymously?"
The Devil [Dogs] Is In The Detail...
"All throughout middle school, there was someone who tucked unwrapped Hostess Devil Dogs into the toilet paper dispensers in the bathrooms, so that when you pulled some toilet paper out, the devil dog would fall out into your hand."
"We had to have an assembly about it."
"That person... Was me."- bejeweled_sky
Seemed Like A Good Idea At The Time

"Was drunk at an escape room with coworkers."
"It was an extreme one where you are handcuffed the entire time."
"I decided in my drunken state that it would be bada** to dislocated my thumb and slip off the cuffs like the movies."
"It wasn't."
"We got kicked out, my coworkers were weirded out and I had to go to the hospital."
"I quit a few weeks later."
"White collar wasn't for me."- Grotesque-penguin
The Bread Of Heaven
"Stole over 1,000 wafers from church because I really liked the communion wafers & didn't know where else to get them."
"I felt really blessed & cursed for a long time."- hALLIEcinate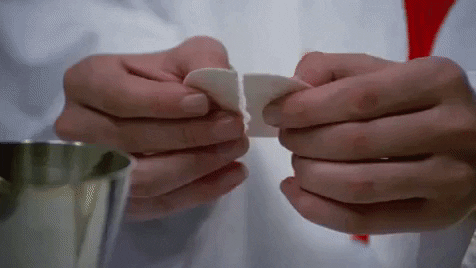 catholic the exorcist GIF
Giphy
Retracing Steps...

"Once I got off the subway in NYC and I was super early for an appointment."
"So I picked a random guy and just followed him on foot for like 30 minutes, pretending I was like a private detective or something."
"Always kept about a half block behind."
"He turned this way and that, and eventually went into a building I had lived in 9 years earlier."
"It was weird, and so was I."- OKsurewhynotyep
Hygeine Be Damned...
"I found a dead rat in a field when i was younger and kissed it bc I wanted to say goodbye."- qeleia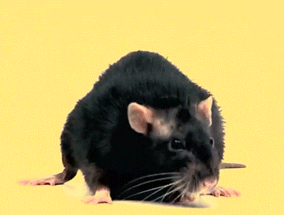 exercise push up GIF
Giphy
Bad Decisions Have A Way Of Getting Back To You...
"We got super drunk and ate a ton of spicy food in New Orleans."
"Back at the B&B, the food started to come out the back side."
"I was sitting on the toilet sh*tting bricks of fire."
"At that moment, the booze decided to hang a u-turn."
"The trash can was out of reach and I couldn't risk standing up from the toilet for even 5 seconds."
"The closest receptacle was the bathtub."
"I managed to turn in such a way that I could keep shi*ting in the toilet while projectile vomiting into the tub."
"Both ended up clogged, and there was no plunger."
"I had to call the owner to explain that I had destroyed both their toilet and their tub simultaneously."- HoopOnPoop
Things Best Left To Professionals...
"My partner is weirdly prone to cysts."
"I had to drain a 3 inch cyst on her back (thankfully she had a dr's appt the next week), then multiple other little cysts on her legs and chest."
"I never told her to her face but that first giant cyst literally haunted me, the amount of pus and blood I saw....good heavens."- SleepyBiologist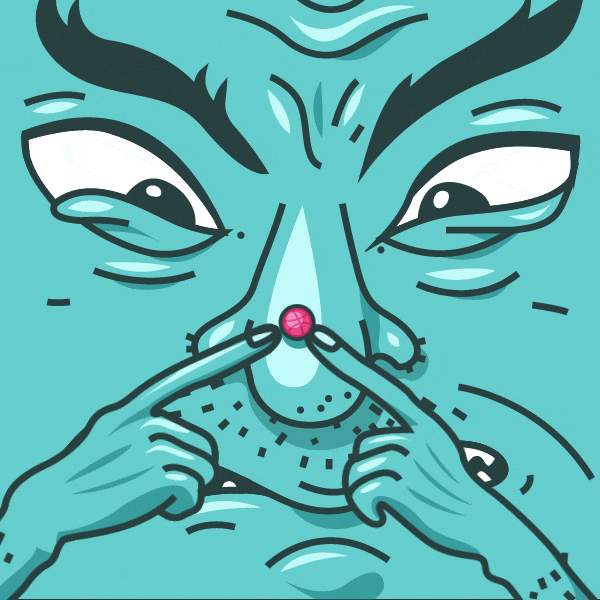 uruguay spot GIF by sargentoPez
Giphy
At Least A Lesson Was Learned...
"When I was walking to school one morning, I saw a kid (7-8 yo?) kicking a dog."
"I ran over & kicked the kid and asked him how it felt."
"He ran off and no one saw."
"Still not sorry."- sneezyailurophile
All Creatures Deserve Love
"I was extremely socially isolated as a child and tried to make friends with the coyotes who lived in the woods by our home."
'I caught one in a snare and fed and kept her."
"I wanted a friend."- letthetreeburn
That's What Friends Are For...
"My wife and her best friend pick me up from a frat party black out drunk."
"Then they helped me take a sh*t on the toilet, wiped my a** and then gave me a shower and put me to bed naked."
"Don't remember any of it."- nc3100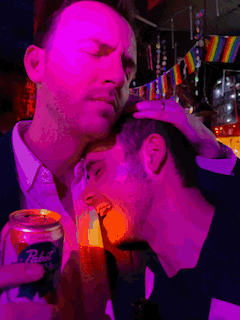 Party Love GIF by Chris Cimino
Giphy
Not The Right Kind Of Manure...
"One time I went outside at like 2AM and put the garden hose nozzle into my butthole and sprayed some water into it, then farted it out onto the lawn."
"Basically gave myself an enema with a garden hose."
"I did this because I was bored."
"My neighbour saw me and told my dad (lived at home at the time)."- WaspsInMyGoatse
A Little Fantasy Now And Then...

"When I was younger I joined an international dating site that I figured was a scam."
"Put a black square as my picture and gave myself a fake name, and then looked through their users."
"And after about 10 minutes I had like a 100 messages."
"Most of them were messages telling me how handsome I was or how these women fell in love with me at first site."
"Now I knew it was a scam but when ever I felt down or got rejected for a while I would pop back on the site and read a few messages."
'Yeah it's kinda cringy and probably pathetic but it made me feel better."
"I would just turn off that logical part of my brain that knew it was a scam for awhile and just pretend I was this popular and desirable guy."
"And it honestly got me through the day sometimes."- Demonking3343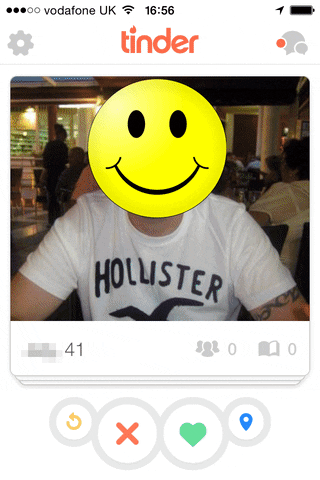 dating app GIF
Giphy
If anyone says they've never done anything they're ashamed, or at the very least less-than-proud of, in all likelihood, they are lying.
Or, more likely, they understandably want to pretend that it never happened.
Which might be a little easier than harboring a secret.
Who doesn't love a first date?
The anticipation. The hopes and dreams. The romance.
Even those first-date butterflies are fun.
You're hoping this could be the one.
Or maybe this will just be a lot of fun.
Then you sit down with one another and they open their mouth and BOOM... dating disaster.
Life is ruined. Or maybe you were saved.
Redditor MiloMilkOnDrugs wanted to hear about the conversations that can ruin a romantic time, so they asked:
"What's the worst thing someone can say on a first date?"
Having worked as a waiter as long as I did, I can't tell the things I've overheard without fainting.
I'll just say... sometimes it's okay to stay single.
Promises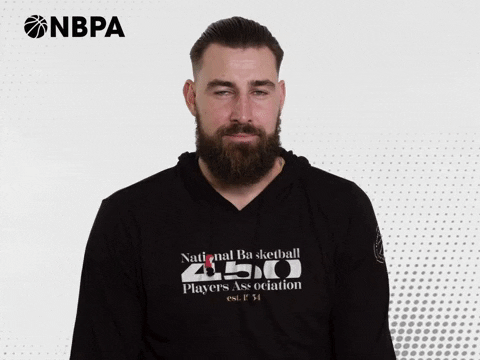 Players Association Sport GIF by NBPA
Giphy
"'I need you to promise not to tell my wife.'"
FriendNegative6013
Honk Off
"My cousin (F) went on a first date where in the middle of the conversation, her date reached over and squeezed her breast and said 'Honk.'"
"She said 'What on earth do you think you're doing?'"
He said 'I've had quite a lot of success with that move.'"
"There was no second date. My cousin was the girl. I realized from a comment it was ambiguous."
blu3teeth
Circa 2005
"My mother was freshly divorced and we signed her up on a dating website (circa 2005) Helped her take pictures etc..."
"She met this guy online real smart, seems to have his sh*t together, independent, etc..."
"They set a date at a local restaurant they park side by side."
"The moment she greets him he says: WOW I love those big boobs I can't wait to taste them!"
"She 180° stepped back in her Mazda 3 and f**ked the right off this parking lot lol."
mageakeem
Safety First
"Does anyone know you're here?"
Baby-hazell
"It's a safety thing. Sometimes, people let others know where they'll be before meeting a stranger for a date. However for him to ask can be seen as a little creepy like he would be planning to do something to them and would need to know that info so he can figure out how long she'll be gone before the police are called. If that makes sense."
Hachiko75
Previously...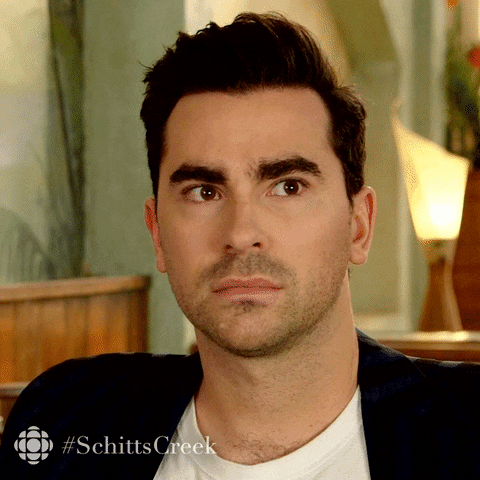 canadian what GIF by CBC
Giphy
"I was on a date once, the woman apologized before looking a bit rough because she had just had sex before coming."
REDDIT​
What happened to putting your best foot forward?
My goodness, it's not that hard to at least run a brush through your hair.
Mirror Mirror
"'My ex looks way better than you.'"
Academic_Ingenuity84
"What a coincidence. My ex looks way better than you."
"Maybe they can get together and leave us ugly fools to mope about it together."
LurkerOrHydralisk
Oh Baby
"After pulling her chair out for her, you pet her head then rub her belly saying 'I'm gonna put a baby in here.'"
BuffaloInCahoots
"Ha, can you imagine, being a proper gentleman and then ending with a head pat and belly rub?"
phillmybuttons
"I once had a guy tell me on the first date he wanted to have at least six children. I heard later from his sister he married a woman who was already pregnant with someone else's kid, and he had her pregnant again within the year."
ashoka_akira
Family Dynamics
"'You remind me of my mom.' Bonus points if there is this weird attraction component to it."
Kiunan5
"My partner went on a date with a young woman shortly before we met, he said she repeatedly compared him to her father ('my dad drinks scotch', 'my dad is also bald,' etc). He said no amount of attraction could save the date after that."
Digital_Punk
"Oh God, I'm guilty of this one. It wasn't a date. but I told that to a woman I tried bedding later on. Honestly, she didn't look like my mom i was just shooting my shots at trying to keep her around."
Bobtheguardian22
Be Serious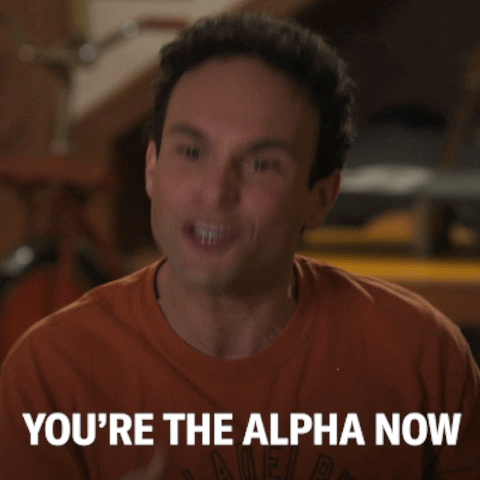 Shouting The Goldbergs GIF by ABC Network
Giphy
"I went to a nice French bistro in the Bay Area, there was a table right behind me and the friend dining. The guy literally said to the girl 'I am the alpha of this relationship.' (in a serious manner). Me and buddy sort of looked at each other while the girl literally burst out laughing, grabbed her bag, and then walked out of the restaurant."
295DVRKSS
It feels like some men have no one to bounce conversation ideas off of.
Or do they really believe what they say?
Happiness is relative.
The idea that money can't buy happiness sounds good, but the reality is money can buy many things that contribute to our overall well-being.
And isn't comfort happiness?
Reddit user Little-Two6210 asked:
"F*ck 'Money can't buy happiness' BS, what did you buy that made you so much happier?"
Little Things
"My rice cooker."
~ perfectskycastle
"I always bought the cheapo $20 rice cooker and they'd under/overcook the rice and then eventually burn up and die."
"Saved up my pennies a few years ago and bought a nice Zojirushi model and it has been amazing. Absolutely love the Keep Warm function and the little song it sings when it starts/stops cooking."
"I was so impressed that I bought one for my mom who also loves rice with every meal. First she said 'oh honey it's too expensive, take it back!'."
"Then she used it and refuses to 'give it back'. These cookers are absolute workhorses."
~ TheWildTofuHunter
"A bed."
"I moved into my sister's old house (family land) when she moved in with her boyfriend and just assumed she'd be back 'any day now'."
"Well, I slept on a 'floor mattress'/cot for a year before I accepted that it was okay to start making it my home, bought sheets, pillows, blankets, everything and holy sh*t it changes how sore you feel in the morning."
~ Windfade
"My dog."
~ Kiunan5
"Same, except my dog is a cat."
~ NativeMasshole
"So much this. I really feel like the only unconditional love relationship I've had in my life has been with my pets."
"I realize that's kind of a pathetic statement, but I'm grateful to have found that type of love in some way."
~ GetInTheVanKid
Big Things
"My first piano. It changed my life."
~ Monsieur_Brochant
"For me it was my first acoustic. I had been playing for a decade on electric."
"Discovering how to use tone- and the beauty that tone carries- was magical."
~ chopinomania
Getting Away
"Flight tickets to Barcelona. I landed, had a blast, contemplated 'forgetting' to leave."
"Wandering around the city, losing myself in thought in the Gothic Quarter, sitting on a fontain's edge at a square."
"Barcelona is one of my favourite cities. I rarely go there because the flight is rather long, but Athens is a good subtitute for a weekend getaway."
~ gerginborisov
Health
"I ruined my teeth thanks to depression and poor self-care."
"Money paid for my teeth to be fixed and my confidence improved so much."
~ CrabbiestAsp
"New foot."
"Walking is dope."
~ IncrediblyShinyShart
Anything
"I don't have a lot of money so it makes me so happy when I buy anything."
"Like the other day, I got sushi, it was awesome."
"And I got a beautiful comfy beanie."
"Makes me so happy I'm wearing it now. Keeps me warm."
~ Yasmin947
"When I was poor, like super poor, anything was the world to me!"
"My set of cheap pots and pans from Walmart, my first tv (small but awesome!) my first set of not donated sheets, my first new pillows, my first set of new flatware, a lot of firsts."
~ selfdestructo591
Home
"My own apartment."
~ OtHanski
"Feel like my parents, siblings and myself get along better after everyone got their own place."
"Having your own space to just shut off and not be bothered takes such a huge load off."
~ AfellowchuckerEhh
Time
"Time—help with housekeeping has been invaluable to keeping a sane household while working."
~ Mis8ryGutz
"Services...which to me is essentially buying time."
"So paying to have laundry washed dried & folded has brought me more joy than anyone could ever imagine. Or cleaning service for my house so that I can do other things."
"I've actually noticed that I'm much less grumpy when I don't have to do as much of my own house work."
"I can be so productive with other things I really need to do."
~ igotnothin4ya
"What is one thing that is the great equalizer between rich and poor people? Time. No amount of money in the world can buy someone time."
"We all have 24 hours days and we will all eventually die. The one thing in this world rich people cannot buy is time."
"So they spend their money conserving time."
"It's why they travel in private jets, have chauffeurs driving them around, a cook who makes their meals, a cleaner for their home, and personal assistants to take care of mundane tasks."
"They cannot buy more time. Only use their money to conserve what time they do have."
~ CodeNCats
Choices
"The most important thing money can buy is choice."
"With enough money you can choose to walk away from a sh*tty job or a toxic relationship."
"You can still walk away without money but it's SO MUCH harder."
~ Kylindra95
Security
"Peace of mind.
"I grew up dirt poor."
"But I've had a pretty successful career. Unfortunately, my family has accumulated a lot of medical debt."
"And despite me having a low six figure income, we were living a low income life and worrying constantly about money and spiraling debt."
"The state I live in is very conservative, which translates to a general stance of 'f*ck poor people', despite being one of the poorest states in the country. So it took my spouse, who is a textbook case for the type of person for whom disability is intended, 7 years to finally get approved."
"After that, and refinancing the house, we're no longer spiraling further into debt. We're debt free except for the mortgage. And we're actually growing our savings account."
"I can contribute to a retirement account now. And while we're far from rich, the sheer relief I've been feeling for the last few months is just amazing."
~ -Posthuman-
What things have you bought that contributed to your happiness?
When we're young and naive, we tend to be optimistic as we have our whole lives ahead of us and we have to time to figure out who we are and who we want to be.
But when we're all grown up and out in the big world on our own, nothing can prepare us for the harsh realities of adulting until we experience them.
And unfortunately, life isn't always sunshine and roses the way we imagined it to be when we were much more innocent.

Curious to hear about life's many wake up calls Redditor Just_Surround_2108 asked:

"What is the adult version of finding out that Santa Claus doesn't exist?"
Life's deceptions begin slowly revealing themselves.
Caveat Emptor
"When you buy an 8-piece tupperware set, 4 of the pieces are lids."
– throwmeawaypoopy
"Same with pots and pans. What a rip off!"
– MrsMalvora
"And when you put them in the cabinet, suddenly SIX of the pieces are lids 😂"
– opheliainwaders
Value Of Friendships
"That some friends were never really your friend."
– Kangaroowrangler_02
"Also that friendships can end just like any relationship."
– ScienceUnicorn
"The best friend I'll ever have said some nasty things to me and blocked me recently. Never going to get much closure on that front."
"Not having closure is, with both friends and lovers, worse than the loss itself. I want to grow. Tell me what I need to become so this doesn't happen to me again!"

– VoxClarus

"On a related note: your co-workers are not your friends."
– tomdelfino
"I think most people seem to treat this as the default stance, but I've learnt you can actually make deep connections amongst coworkers, the same way you do in other stages of your life."
– immorjoe
The role of parent and child unexpectedly switches. So now what?
Who's Parenting Who
"That time period when your relationship switches and your parent looks to you for answers and advice, instead them being the one with all the answers."
– Smile_Terrible
"Not sure about that one. Dad simultaneously says I'm the smartest person he knows and I don't know how to do anything lol."
– Puzzleheaded-Job6147
About Grieving
"When both your parents die. I am in my mid 50's and had my mom pass on Mother's Day '22. My Dad then was living with us from then, and eventually reached in-home hospice status with a sudden stage IV cancer diagnosis. He died in January of this year, and then I got laid off from my tech job and was unemployed for 10 months. Nothing takes the wonderment and positive outlook from the world than having to empty out your childhood home solo and throw everything you grew up with into a big dumpster and are left to wonder what our lives really mean."
– i_spock

Leaving Behind The House You Grew Up In
"I'm in the process of dismantling my childhood home right now. I've compared it to dismembering the dead body of a loved one. It's really rough."
– HaloTightens
"my mum sold my childhood home a decade ago. i won't have to go through that."
– deathschemist

We all want to grow up when we're young. But as soon as reach reach 30, we want to slam on the breaks.
Aimlessness

"I thought I'd grow up, move out, find my footing in the grown up world and basically switch into cruise mode. Now I'm in my 40s and sh*t is confusing as f'k."
– Borsti17
"As adults, nobody knows what they're doing, we're just pretending we do."
– BeautifulMidnight-
Misconception Behind Work Integrity
"Being a hard worker and good at your job doesn't necessarily mean that you'll be rewarded for it."
– DorianOrosco
And the laziest person at work is allowed to be lazy, but the hardest worker isn't allowed a break."
– Puzzleheaded-Job6147
We Are Our Parents
"Finding out that your parents are people, too, with weaknesses or flaws that you were blind to when you were young."
– tamammothchuk
"And the day you suddenly notice how old they are. When their mortality finally hits you."
– daggerxdarling

Living On Borrowed Time
"Yep had that day earlier this month. Was visiting for dad's 75th birthday."
"As I was leaving, out in the sunshine and fixing to get in the truck, I suddenly saw how small and frail-looking they are now. Mom hit me the hardest. She's started to shrink. They are both healthy, but Dad's just . . . worn."
"Been also doing the math lately. The math where you count up how many times you see them a year and then multiply that by how many years they have left according to the average."
"I've had enough crap and surprise losses in my life that I've long since started parting with family and friends like it might be the last time I get to see them. But that times left to see them calculation really clobbers me with my folks, and it's not even that bad yet for me. Given the ages of my grandparents when they passed I've probably still got somewhere between 150-200 visits."
"But the meter is running."
– Boudyro
I'm at the point where I'm realizing there are no handbooks on life and taking care of our parents.
When you're so used to having them there and taking care of you your whole life, nothing can prepare you for the time when that role reversal happens.
As tough as that may be, however, there's nothing more beautiful in life than returning the favor for the people who loved you unconditionally and raised you.