People Explain What People Think Is Quite Common But Is Actually Extremely Rare
A lot of what we think of as "common occurrences" most likely come through word of mouth.
Stories told from a friend of a friend who knew someone who has a guy who set them up with this extremely rare piece of jewelry that's totally authentic.
Until you find out it's not.

---
Reddit user, BroodyBatman, wanted to know what's rarer than we might have given it credit for when they asked:
"What's something very rare that people think is very common?"
Going with the "word of mouth" idea, anecdotal stories, as well as "it happened to them so it could happen to you" type stories can be detrimental to your life, especially if you spend all day thinking it might happen to you.
No, no one is going to sue you for parking in their space.

Every Jewel Trade Everywhere Show Are Liars!
"Turquoise!"
"I'm beginning study to be a jewelsmith and apparently most of the turquoise on the planet has already been mined and used."
"What we use today is a stone called howlite that can visually imitate it."
"If it's real it's likely hand-mined from the few small mines remaining that have some left."
"Real turquoise is very expensive as a result."- Phantasmai
"Yep, same goes for real jade too. The real stuff is expensive and hard to find."
"Most cheap "jade" is aventurine, glass, resin, serpentine or some other kind of stone."
"A lot of jade is also injected with resin and dyed to get the clear, pale-green effect."
"I wanted to buy a jade bangle and did a ton of research and found that the real ones cost at least a few grand with the nice ones being tens of thousands, if not more."
"Also, pretty much all 'jade' facial rollers are not real jade, most are either glass, resin or serpentine, which they like to call 'Xiuyan Jade' because it is found in jade mines but isn't real jade."- Urban_mist
You're Not Suing For What You Think You're Suing For
"Multimillion dollar personal inconvenience lawsuits."
"You're not suing McD for millions because your fries were cold."- JK_NC
"And, many times, these lawsuits that are "personal inconvenience" are actually intense lawsuits disguised as inconvenience by the company."
"One example of this is the woman who sued McDonald's for her coffee being too hot, which seems like an inconvenience, until you realize the coffee was so hot it burned her down to the bone."- imonlyjoiningforthis
Don't Do It For The Fame. Do It Because You Like It.
"Making it big on Youtube/Twitch"- Legenberry817
"Yeah that one guy you watch who "only" has 100-200 viewers on twitch is actually in the top 1% or something lmao it's crazy"- michael_am
Medical marvels are just that, marvels.
They're rare occurrences that shouldn't be taken as an absolute certainty when you go visit a doctor.
"Anecdotal" does not equal "regularly happens to everyone."
If You Need It, It's Going To Be Rough
"Receiving CPR and surviving with good quality of life."- HelloKidney
"One of my good friends had sudden cardiac arrest due to V-fib."
"Was completely healthy and normal and suddenly dropped dead."
"CPR saved her life and she is back to normal, albeit with a defibrillator now implanted in her chest."
"I think this is the best case scenario."- libertarianlove
Movies Have You Thinking The Wrong Thing

"Photosensitive epilepsy."
"Only 3% of all epileptics are triggered by flashing lights, but it's what most people think of when you mention seizures."-SPRINT_MON
"Not all seizures are the kind where you fall down and flop around."
"My brother has severe epilepsy, and most of his seizures are just like he's really spaced out."- NeedsMoreTuba
Not As Loud As You Might Think
"Tourette syndrome."
"Well Tourette is not that uncommon, but the swearing is the most extreme form and it's very uncommon"- chinchenping
""I've only met one person I know for sure was diagnosed with it."
"It was in middle school and also somewhat conveniently around the time Tourettes Guy was popular on YouTube, so that's the only reason I was aware Tourettes was a thing."
"However she just squeaked every few minutes, and after sitting behind her for a week or two I didn't even notice anymore."
"Thankfully she didn't get teased at all for it, and honestly my ADHD restless legs were probably a bigger distraction for anyone seated near us."- workplacetemp
Our parents mean well, right?
Some of us grew up doing what they told us, avoiding dangers because the television told them there was danger to be avoided.
However, as the internet and peering through the veil of falsehood has shown us, there's no danger there.
Only lies.
And candy.
Let's Get Together, Yeah, Yeah, Yeah

"It seem having two loving parents that treated you right is rare when you speak to people"- YellowStar012
"When I was in University my step mom turned sour and began showing post-partum depression, what ever it's called, and bi-polar disorder. Ruined the entire family."
"When I complained about fighting at home all my friends looked at me and said it was super normal for them."
"Blew me away how many of my friends I've known for years had parents constantly fighting and bickering."
"Granted my father raised my brother and I for a while by himself."- JJHookg
Oh No! They Slipped A Fully Loaded Glock Into My Kid's Candy!
"Intentionally tainted Halloween candy"
". Remember growing up some kids couldn't trick or treat because their parents feared psychos who poisoned the candy or slipped razor blades into the tootsie rolls or whatever?"
"Yeah, as far as I can determine it's a myth and never happens."
"If it did, think about how easy it would be to trace and capture said person."- Marxbrosburner
Stranger/More-Likely-Person-You-Know Danger!
"Child abductions by strangers."
"Growing up in the 80s we were taught that if you were by yourself you were liable to be snatched up by a stranger."
"The reality is most abductions are by people the child knows."
"Stranger abductions make the news and often end tragically, but they're relatively rare."- AndShesNotEvenPretty
That Stuff Was Supposed To Be Everywhere
"As a kid who grew up in the 80's - quicksand."- 81PBNJ
"Grew up in the 90s and same!"
"But then I was hired at my current job and quicksand was actually included in my hazard training."
"It turns out there is actually some quicksand at some of my jobsites."
"All those hours of cartoons have prepared me for this!"- butterpuppo
So Sad, But So True...
"COMMON SENSE!"- UPGRADE007
Level Your Expectations
"When a celebrity tells you to just follow your dreams as if it will actually happen if they work hard and believe."- saltyredditbae
Won't Stop People From Looking For It
"Wuv. Twue wuv."- the13Guat
"Real love."
"Like I'm not gonna cheat I just want my partner love."- ghhvyjiiijgv
More Like The American Nightmare

"The American Dream."
"It's a shame Americans are brought up to think if you just work hard, all your work will be for a purpose."
"That purpose is uncle Sam and to barely pay you enough to force you to always come back."
"Uncle Sam is the biggest drug dealer."- Chronodro
"The ability to afford to live in solidarity."- Burssia
Someone Else's Reality

"Dreaming about the lives of others without being yourself in the dream."
"I have very vivid dreams and some of them have been full on life stories of people I've never met, but when I ask about other people's experiences I've only met one other person so far who dreams of the lives of other people."
"It's so strange."- novaboros
Pick A Hand, Any Hand!

"I'm not ambidextrous, but whenever I bring that word up people seem to think it's pretty common."- bagpipesfart
They've Got To Be Out There Somewhere
"A good person that likes you for who you are."- NoBueno07
"A solid group of people/friends you've known for years."- SoberSeldom
Obviously, keep your eyes up because there are real dangers out there.
However, don't fall for propaganda meant to make you fear something that has such a low likelihood of happening that getting struck by lightning feels more likely.
Reddit user levoyageursansbagage asked: 'What is the most wholesome behavior you find really attractive?'
All of us have surprising or unusual things people do that turn us on.
These can be simple things, like washing dishes, reaching for something on a high shelf, or pouring a drink which, whether it's the person doing it or the act itself, turns out to be surprisingly sexy.
Rather more interesting, however, are the things people do that draw us to them that aren't remotely sexy at all, but in fact completely wholesome.
Even so, seeing people do these things, or behave in this manner still has the same power to make us fall completely weak at the knees and melt our hearts.
Redditor levoyageursansbagage was curious to hear all of the innocent things that people find utterly alluring, leading them to ask:
"What is the most wholesome behavior you find really attractive?"
Excitement Can Be Infectious

"When people get really excited over something they enjoy."- BoiledCabbage
"Being genuinely excited about something."
"I love me a nerd."- Howdydobe
Loving All Living Things
"It was really hot and little rain for a couple of weeks and we have backyard critters roaming around typical of the suburbs."
"So my wife puts a big Tupperware bowl of water out that she changes daily in case an animal gets thirsty."
"I was looking at it one day and a stick had fallen in the bowl so I went to remove it."
"My wife yells at me, 'No! Don't take the stick out, that's so bees can crawl out if they fall in'."
"I thought it was adorable."- yakfsh1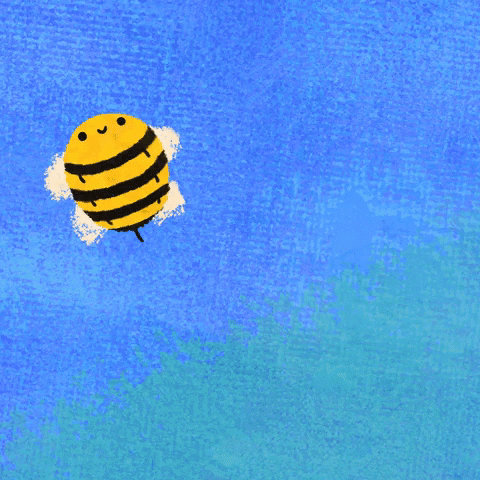 Honey Bee Loop GIF by Kev Lavery
Giphy
Truly Unforgettable
"When someone remembers a really random small detail I've only mentioned once."- Starriyer
Compassion Over Convenience
"Doing the right thing even when it's inconvenient."
"I was on a date and he took a call from a friend in crisis."
"They worked the problem out and he said 'I love you' to his friend (who said it back)."
"He explained he needed to take the call and apologized that it happened during the date."
"No apology necessary!"
"He demonstrated loyalty and vulnerability and it was incredibly sexy."
"Even better that it's just who he is; none of it was for show."- Hiberniae
"When someone helps old people."
"Maybe getting up to give their seat to them in a public bus or in general, helping them carry their heavy bags, or something."- itsMat_hi_ka
"When a person knows the right time to simply listen to someone in distress and the right time to offer advice."- Old_Army90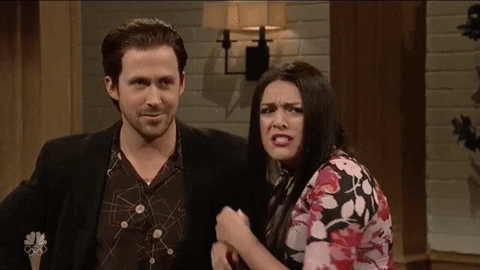 Giphy
The Greatest Love Of All...
"My husband will run around playing games with our son in the playground and will fully commit to whatever game that is.'
"There's no standing around talking to the adults, he will get fully involved in the make-believe world."

"10/10, fully present parenting."- Ambivertigo
The Gift Of Laughter

"People that make themselves crack up."
"People with their particular and weird little sense of humor that unashamedly laugh at what they think is so funny."
"Extra points if they're laughing because of a joke they're telling themselves."
"It's my favorite thing to see someone do."
"As long as the joke doesn't seriously hurt other people."
"I love good dark humor."
"If someone's genuinely trying to be hateful, it loses appeal completely."- tresjoliesuzanne
"When I'm with my wife at a restaurant and the baby in the next booth is staring at her, she will wave to the baby and make funny faces to get the kid to smile/giggle."
"That."- SadConsequence8476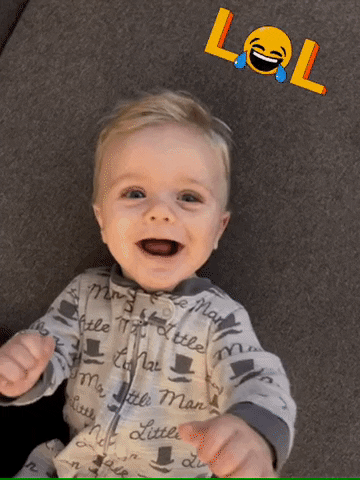 happy baby lol GIF by TheMacnabs
Giphy
Heal The World...
"I went backpacking with my boyfriend for the first time recently and I noticed that anytime we came across a little piece of trash on the trail, he would pick it up and put it in his pocket to throw away properly at the first opportunity."
"It just highlighted to me that he was conscientious and kind even when it came to things a lot of people would overlook, and I found that incredibly attractive."- snickerdoodle--
Happiness Comes In Many Forms

"Seeing a man be genuinely happy for someone else, I recently discovered this about myself."- West_Cherry3944
Literal Food For Thought
"A friend of mine has this habit of making sure that everyone around her has eaten on time."
"'A well fed tummy makes the brain think properly'."
"That's her exact words."- in_out_in_out_·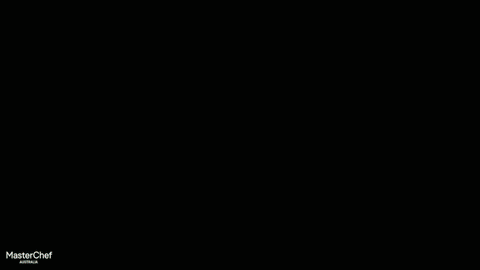 Food Cooking GIF by MasterChefAU
Giphy
No One Should Take Themselves Too Seriously
"Silliness, the sillier the hotter."- Fearless-Finish9724·
The Epitome Of Selfless

"My husband grew up extremely poor."
"Not homeless but close."
"Whenever we're out and we see someone asking for food, he will quietly walk over and take them to whatever restaurant they want."
"He will then order them whatever they want."
"When we met, he was in grad school and had no money."
"He still did this."
"It made me swoon."- curryp4n
Reading these heartwarming and touching affirmations, it does give one pause that kindness and compassion are considered so unusual.
Even so, no doubt that's what makes selfless, and kind-hearted people so attractive.
With so many couples walking up the aisle—and then sprinting to the courthouse—there's no shortage of wacky divorce stories. No one knows that better than these divorce lawyers. From hidden fortunes to stuffed animal collections, divorce lawyers have seen it all. Attorney-client privilege or not, these stories are just too insane not to share…

Human beings have five senses, sure—but we all know about the sixth sense. The one that tells us when something isn't right, even if there's no logical reason for it. Don't believe us? Well, just ask these people. They listened to that sinking feeling and ended up thanking their lucky stars that they did. From the bizarre to the disturbing, these stories gave us all the proof we needed to listen to our gut.
Men can be a mystery.
They like to hide as much as they can about themselves.
In truth, the rest of the world already suspects most of whatever behaviors they're trying to bury.
But often, it's so healthy to unburden yourself whenever you can.
Isn't it also comforting to know we aren't alone on this?
You do that? ME TOO!
Redditor Miguenzo wanted all the men out there to make some confessions, so they asked:
"What is something all guys do but will never admit to doing?"
Going to the bathroom sitting down more often than you think.
That's a guy truth I'll admit to.
I like to be comfortable.
Playtime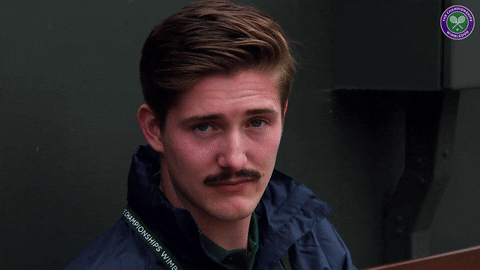 U Know Flirt GIF by Wimbledon
Giphy
"I play with my penis more than any other object, by far."
killsafety
"And not even in a sexual way. Sometimes just flopping it from left to right while watching TV."
OneMorePotion
"This is what my wife had a hard time understanding. Just cause I'm messing with it, doesn't mean I'm aroused. I'm just fidgeting and that's my object."
Cigarettelegs
HER
"Imagine your entire life with a girl you just met."
Old_Situation4990
"Did this this weekend. The most beautiful woman working as a barmaid I have ever seen."
"However, I know it's annoying having someone hit on you while working and working in a bar she must get it all the time. so I kept quiet ordered my drinks and didn't bother her. She remembered what I was drinking by the 3rd drink. that was enough for me. LMAO."
EngineersMasterPlan
Think About It
"Daydream about insane scenarios that will never happen where you're the main hero that swoops in to save the day. Common examples include things like thinking you could figure out how to land an entire airplane in an emergency, thinking about 'What happens if there's a robbery and I stop the bad guy,' thinking about saving someone from a burning building, thinking you could save someone's life if there's a random medical emergency, etc."
bbbbbthatsfivebees
Spoons and Forks
"Not sure if this is for all guys, but my BF will never ever admit that he prefers to be the little spoon 😭."
raviolixx
"I'm over a foot taller than my wife, so I often joke that 'she's my better third.' But I HATE being a big spoon. Nothing makes me happier in my marriage like being a little spoon, curled up, while she runs her fingers through my hair… Just thinking about is releasing the endorphins. We will hit 29 years together in a couple of months, and it not only never gets old, it gets better with age."
ZacInStl
Pick Away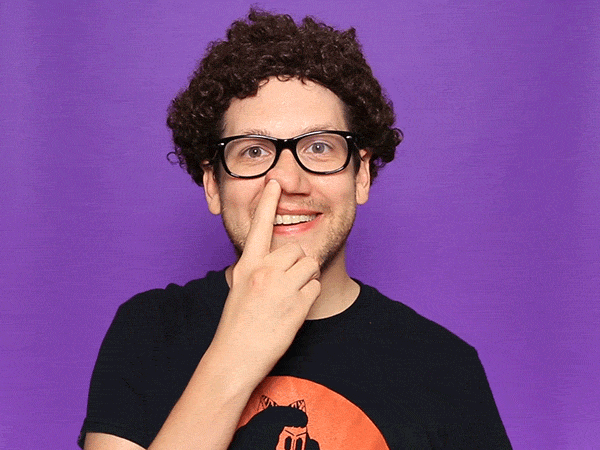 jason clarke flirting GIF by Originals
Giphy
"Nose picking is more common than anyone will admit."
oldwhitch
"Nose picking is probably the most efficient way to get uncomfortable buggers out of your nose."
AllDressedJalapenos
Ugh. Nose pickers. Stop it. Just stop it!
Whoops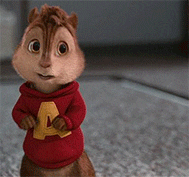 Uh Oh Oops GIF by 20th Century Fox Home Entertainment
Giphy
"Morning pees sometimes go sideways and there's annoying cleaning up to do."
​Apprehensive_Sky9062
Sniffed
"Sniff our armpits to be sure they don't stink or we enjoy the smell."
Individual-Option514
"This one is def gender neutral. I've had several girlfriends be embarrassed that I 'caught them' smell-checking themselves. As if they thought it was some secret weird thing they do and nobody else did. LOL."
Zeallust
"When I get nervous I stick my hands under my arms and then I sniff my armpit smell off my fingers and it calms me back down."
Papaya_flight
Inch by Inch
"Measuring their penis. Yeah, some will admit it. But some refuse to admit it."
Just4TheSpamAndEggs
"I don't need a tape measure to know what disappointment looks like."
flightlessf**kbucket
Haven't done it in a while. At this point, I'm too afraid it's gotten smaller. If that's possible."
Double_Win_9405
"I have honestly never measured my d*ck. Girls I dated did. The numbers really mean nothing to me. I only cared if it was too small. Once girls told me it wasn't, I was satisfied."
esoteric_enigma
I Feel Pretty
"Being friendlier to attractive women."
JoeSchmoe314159
"Attractive women are scarier for many, so a lot of us probably come off as aloof or rude whatever towards them because we just kind of ignore them (actually are just too nervous to address them directly)."
"This isn't such a thing for me now that I'm in my 30s and have a long-time committed partner. No pressure... lol. But I know when I was a younger guy in the dating pool, the very attractive women were terrifying... lol."
bossmcsauce
"Attractive people actually get treated better in most areas of life in general. It's called Pretty Privilege. Attractive people are trusted more easily, looked up to more, invited to more things, talked to more, can get a raise easier, and obviously can date easier."
Ur_Fav_Step-Redditor
At least once
"If you're single; Having feelings/Attraction to almost every female friend you've got. Doesn't have to be strong feelings. Doesn't have to be romantic. But you've thought about it. At least once. Maybe three times."
TA2556
"Definitely not universal. This stopped happening to me after I started and finished one major relationship."
"You develop a sense for what you actually want -- and how much more valuable friendship can be than any random romance."
"Also, as a straight guy, having uncomplicated friendships with multiple women is a great way to just get out in life, meet people and situations you never would've otherwise, and not bog down your own psyche. Really elevated my 20s."
MRIchalk
Underneath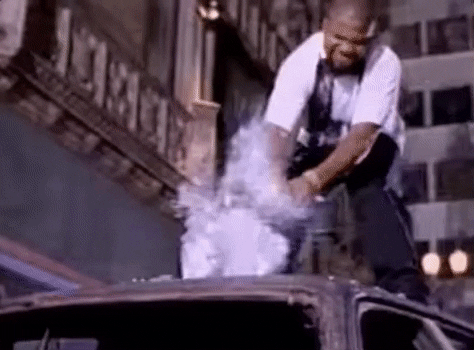 wicked GIF by Ice Cube
Giphy
"Kicking ice cube under the fridge when falls."
Subject-Inflation805
"Gotta feed those shadow critters."
UnRealmCorp
I love the ice cube kick.
I think it's gender universal.