People Share The Questions They're Too Embarrassed To Ask The LGBTQ+ Community
It's PRIDE month. It's time to be loud and proud.
Well, every minute of everyday we should be loud and proud.
But this month gives you an extra special buzz.
So in the spirit of learning, we will be taking questions from the class.
I know cisgender straight people still have a lot they don't understand.
What do you need to know?
Redditorhre_nftwanted everyone to feel comfortable enough to be as aloud what they've been waiting to ask a queer person. Safe space for all. They asked:
"What question have you always wanted to ask LGBTQ+ people but didn't because you don't want to offend them?"
---
There is always a good way to ask questions. I don't mind many of them.
I'm Out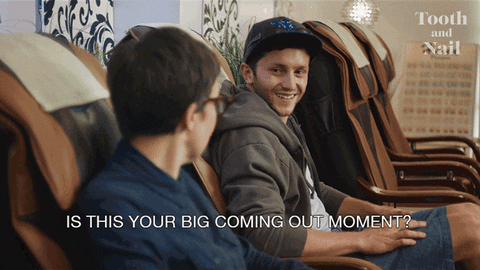 coming out gay GIF by AT&T Hello Lab
Giphy
"What should I say to someone who comes out to me? Saying 'um, OK' or 'that's nice' sounds like I'm dismissing them but trying to ask questions or engage in conversation about it seems intrusive."
KaleidoscopeOk1749
"It depends, your response should match their excitement. People that casually weave it into conversation usually don't want confetti and vice versa."
Ok_Objective6181
So Many Letters
"I know you guys want to be inclusive and all but I always feel behind on all The letters you add to LGBT, so is it fine I just say 'LGBT+?' This is not meant to not be inclusive, I'm all for LGBT+. But sometimes it gets a bit too many letters for me personally. So will I offend you guys if I only say LGBT+?"
Riufu
"Lol all the labels I identify with are included in the + and I just say LGBT. I don't know anybody who has been upset over hearing the shortened version. You're good to keep using the acronym that you already say."
cas47
I Don't Get It...
"What does non-binary mean? I'm from Italy and I've never met someone who came out as non-binary or even transgender. My brother met a guy once and he (my brother) said he looked gender-fluid. Gender-fluid Is the only term used here, nobody talks about non-binary."
"I know that non-binary means that you don't identify with one gender specifically (I guess), but I really really don't get it. I'm bisexual (although I've never gotten in a relationship with a woman) so I always felt like I could relate to most people of the community in one way or another."
"But this is just something I can't seem to understand, also because I've never met someone like that. I know I might never be able to get it because I'm cisgender, but I was wondering if some of you would like to take some time to share their experiences with me so that I can understand you a little bit more."
Basyl_01
Nuances
"I know I can look up the definition of it, but why is 'queer' part of the acronym? Doesn't it encompass 'lesbian' and 'gay?' Is there a nuance I'm missing?"
Ok-Ninja1040
"One of the unintended benefits of the term 'queer' is that it's a good way of saying 'Not straight, and it's not really important for you to know why or how.'"
-CoreyJ-
Hello There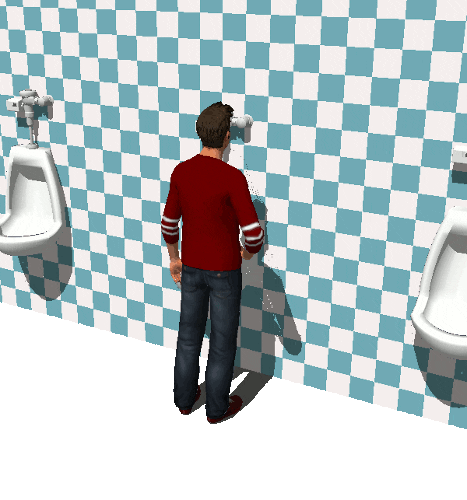 Art Peeing GIF by badblueprints
Giphy
"Is it ok to use adjacent urinals/talk at the urinals if you two are dating/ married?"
CashmeoutsidePearl
So far, nothing here seems offensive.
You Like It?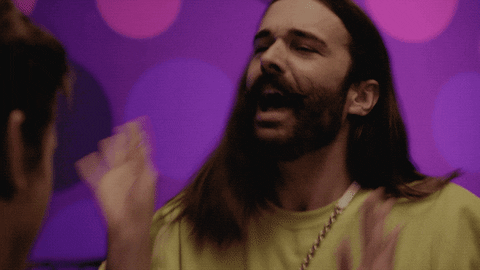 Fab 5 Netflix GIF by Queer Eye
Giphy
"I wanna ask them every time an LGBTQ+ character appears in fiction, if they felt it was a good representation or not."
NoStressAccount
Pleasure Principles
"Do asexual people not want sex/don't feel horny, but still get butterflies in their stomach for a person they like? Or does that mean they don't have crushes/attraction in any form?"
skootch_ginalola
"Each person is different but a lot of asexual people still have crushes and can still be in love with people. Asexual people can be in happy and healthy relationships."
"Some asexual people might still find pleasure in sexual activities but they might not focus on sex in life. Not all asexuals are sex repulsed. But some are. There is asexuality and people who are aromantic. Aromantic people don't feel romantic attraction to people, but might feel sexual attraction. Some people are both asexual and aromantic."
ArcherE14
Chosen at Birth
"Why is intersex included when it's a physiological/chromosomal variation and not a sexual/gender orientation? Sorry if I worded it wrong."
Fluffy-Ad342
"Intersex people often have their gender chosen by their parents at birth and so tend to have experiences very similar to trans people. Often it even has to be corrected later in life with surgeries and hormones. It's the variation from the normal binary gender/presentation of that, which aligns them with the queer community in most cases."
Yaboijustlikesgoats
Identities...
"For non binary folk: I'm having trouble wording what I want to ask, like, why I guess? I identify as a woman but don't fit in with the typical stereotypes or gender roles, but I still consider myself a woman. I don't feel like activities, or behaviors, or clothing or whatever has to have a gender to it, so why specify that you don't identify as man or woman? Idk maybe because it's not something I've struggled with, it's hard to wrap my head around! Either way, I 100% support anyone who identifies any way!"
meowing_cat93
Extra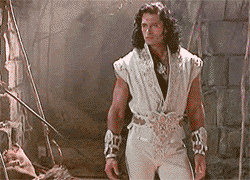 Gay Hearts GIF
Giphy
"Do you have to pay an upgrade fee to go from the LGBTQ membership to the LGBTQ+?"
ticklemejesus420
"Omg dude, you can get it for free with Amazon Prime! You didn't know?"
Araskog
I Like You
"How do you know you are attracted to the same sex? I personally wanted to know this because I am struggling with my sexuality. I have an attraction to men at least as far as I know. But I am constantly going back and forth with women. And it's been very confusing. So I guess it may be how do you know if you're attracted to anyone?"
Plush_Orchid
Ask all you want. Just be respectful. It's easy...
Want to "know" more?
Sign up for the Knowable newsletter here.
Never miss another big, odd, funny or heartbreaking moment again.
We can't learn everything in school, and maybe that's a good thing—because these bizarre historical facts are too weird for a textbook. Like Abraham Lincoln's other assassination, Thomas Edison's little-known dark side, or Mozart's obsession with butts...and that's just naming a few. Strap in for this VERY strange ride.
Some friendships aren't meant to last forever.
That's a hard truth to swallow.
It's easy when you're younger to hold onto everybody and promise forever.
But then LIFE happens, hard and fast.
And then distance grows.
And maybe you realize that those friendships were never what you thought they were.
But often times, the healthiest thing we can do is let them go.
Just follow the signs to the bitter end.
Redditor fusillihair wanted to hear about the times people finally let go of a dying friendship, or six. So they asked:
"What was the final straw that made you end a friendship?"
I'm bad at accepting last straws.
So much so that I end up drawing the short straw.
In Yo Face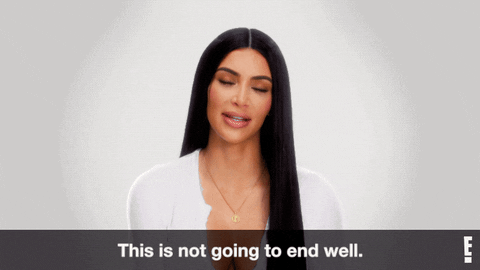 kim kardashian GIF by KUWTK
Giphy
"When he had everything going well for him in life and bought cool sh*t while I was living poorly, he'd rub it in my face. When I started being successful and finally made something for myself, he couldn't stand it."
RedSystemDroid
Saul Goodman
"When they 'Forgot' to meet up with you for the third time even though you planned those meet-ups days in advance."
Careful-Coconut-1366
"Same here had a friend that I loved like my little sister, considered her my protege in bartending, and got her job in a high-end restaurant as a bartender by doing a Saul Goodman pretending to be another bar owner. Now, Super Bowl is a very important event since they can meet my friends plus everyone has a good time in the sports and entertainment area."
"I invited her a month in advance, reminding her 3 days behind, and told her when the game kicked off, and she didn't show up, aww shucks maybe she got stuck on something, nope she just ghosted me and never offered an apology or explanation, and a month back from now, I sent a meme just to get a response and chat and ''Get my moment',' but ghosted me, since then I cut her off which is sad since I really liked her."
Comando396
6 Months Later
"Dude bought a new house a block from my job and I was over there after work every single day to help him paint or move stuff. Once he moved in I didn't hear from him for 6 months. When we did talk he claimed to not know the location of my work otherwise he'd visit. But before this, there were years of making plans knowing he wouldn't make it or already have other engagements."
GlassHeart09
Left Out
"Seeing my old friend group constantly post photos to social media of them out doing things and having fun while I'm sitting at home. I brushed it off at first. But after I made it clear when I was off a few times and still got no invites I just stopped contacting them."
Background_Income710
"Had a similar experience. Realized it was either me inviting everyone to go somewhere or them hanging out without me. I was depressed, for unrelated reasons, and nobody reached out (I wrote in a group chat that I feel really bad, borderline suicidal). Later found out they have a separate chat, without me. And we're all in our 30s, not in high school, so I was so perplexed by this behavior"
.aoi4eg
Follow Her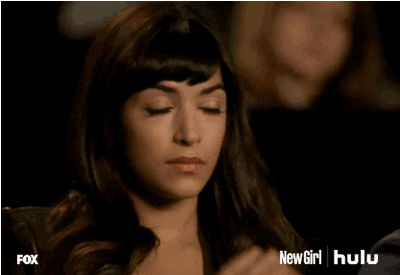 New Girl Facepalm GIF by HULU
Giphy
"She gave me crap for wanting to go back to school to complete my degree. She was lonely and she wanted me to move to her small town and rent the other half of the duplex she and her husband owned."
S**tForDownVotes
Never trust someone who doesn't want you to be better yourself.
Talk about a last straw!
Try Again
danger bully GIF by nog
Giphy
"I was getting cyber bullied by someone in our friend group, removed him from the GC, and they kept telling me I should be friends with him again because he probably 'learned his lesson.' Each time they added him back, it was worse. I cut all ties."
ZobiBakugou
All about... THEM!
"Him saying 'What have you done for me?' in an unprompted call-out. He was holding food I bought him, with a bag with drawings I made for him. The friendship was completely one-sided. Watch out for all-take-no-give people, guys."
Fake-And-Gay-Bot
"Had a 'best friend' like that. She always expected everyone to cover for her whenever we go out to eat and would always whine about being 'broke.' This one time I had a peak of her looking at her bank account and she had more than enough money to cover for herself. She just didn't wanna spend any of her money."
minombrevanillamamba
On Snapchat
"I was friends with this girl in college. One semester, my friend group, decide to be in a group for a semester-long assignment. There were multiple parts to the assignment, one was going on a class trip, each person taking a section of a paper, and then the last was a display of some sort."
"On the day we were compiling the display for class, this girl says she had a doctor's appointment but she would hurry back. That would be fine because everyone didn't get out of classes to meet up until a certain time. She didn't show up because she went out on a date and then got her car washed. Which she posted on Snapchat."
"She showed up 20 minutes before the class started and our other friend who had been helping us, WHO DIDN'T EVEN TAKE THE CLASS, had to give her the what-for because we were all so furious. It was after that that I looked back and realized it wasn't the first project she jeopardized, and she did some other shady sh*t like putting another friend in a dangerous situation. After that, I cut her out of my life completely."
smith_716
The Final Final...
"They were an 'I can do to you, but you can't do to me' person. They could talk about you all they wanted, but as soon as someone said something about them, they would blow up. The final final straw was they tried to break two friends up so they made a group chat to try and get other friends on their side. We told the two friends about it, and the two friends confronted the one friend. The one friend tried to pass the blame on someone else but, the two friends knew the truth. We all eventually phased them out."
CrownD3m0n
Then Dinner?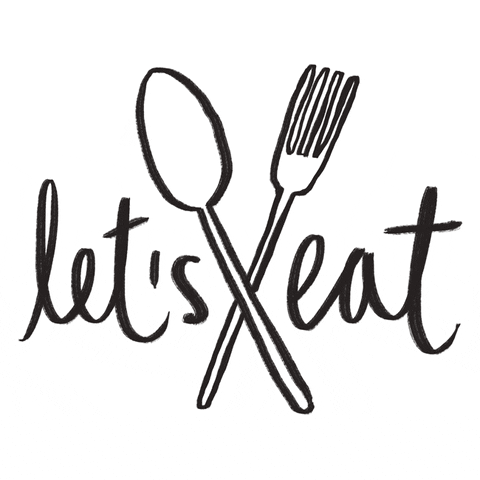 Black And White Illustration GIF by Denyse®
Giphy
"When I reach out to get together for lunch to catch up, and they say they'll check their calendar and get back to me. And then they don't get back to me."
REDDIT
I've gotten exhausted of the "I'll get back to you" crowd.
Three times and your OUT!
Whether it's in a traditional therapy session or not, we all need advice from time to time.
But sometimes during therapy, some truly profound statements may be made that the client will never forget.
Redditor lilmizzvalz asked:
"What is a profound statement your therapist has told you?"
Searching for Reason
"'You're trying to rationalize something said by an irrational person. You won't make sense from nonsense.'"
- A_Random_Lady
Intentions vs. Actions
"We judge ourselves by our intentions, but we judge others by their actions."
- codewarrior128
Unfair Compromise
"If someone can't or won't meet you halfway, that doesn't mean you go further. One-hundred percent of the time, that will lead to resentment."
- rainynotes
Negative Self-Talk
"Not profound necessarily, but she noticed I was very hard on myself and asked me if I would talk to others the way I talk to myself."
- suspicious_lobster6
"I was out with my little one, and I did something silly, so instinctively, I called myself an id**t."
"My daughter said, 'Daddy, you're very mean to yourself,' and now I think about that a lot."
- craptainbland
Simply Surviving
"She pointed out that a lot of the things I do or don't do that I hate about myself are coping and survival mechanisms."
"They were important to surviving a s**tty upbringing, and now that I'm safe, they aren't needed. Unlearning these traits/habits are hard. It's not my fault, and I need to allow myself to recognize that."
- kmk89
"My therapist hit me with something when we were in that same vein. He said, 'You're basing your way of living off the part of your life where you had no agency. You have that agency now.'"
- zharkus
An Overprotective Friend
"'Your anxiety is not evil or an enemy. It's like an overprotective friend trying to keep you safe because it saw you hurt once. Don't fight it; just prove it wrong.'"
- Laura5013
Be Proactive, Not Reactive
"'You don't have to wait for something terrible to happen before you change your behavior.'"
- Olda**rollerskater
Constantly Growing and Changing
"'People are not finished products.'"
"It's really helped soften my outlook and attitude toward others and myself."
- yekirati
Level of Danger
"'Is this harming you or is this just uncomfortable?'"
"Not every difficult situation is harming us; sometimes it's just a stretch, and those are uncomfortable. If it's uncomfortable, it's likely teaching you something and would be worth working through."
"I'm high-strung with anxiety, so this helped me calm down and look at difficult situations more objectively."
- CuriousTsukihime
Incompatibility Is Okay
"I never ever realized this before and it's gonna make me seem like an id**t, but it was profound to me to hear, 'You aren't compatible with everyone.'"
"I used to think that I could make a relationship work with anyone as long as the effort was there, but she opened my eyes to realizing that what makes someone special is when you both are compatible with each other because that's actually a very rare thing to find."
- neoIithic
Breaking Generational Cycles
"Your ability to cut people off and self-isolate is a trauma response to never having anyone to depend on when you were young."
"I now understand why my parents were the way they were, and I no longer ascribe to them blame for my current mental state, and I am in the process of taking personal responsibility for my actions and not passing on generational trauma."
- Odd-Grapefruit4215
A Reality Check
"When I came back from Iraq, I was not in a good place. I was dealing with some serious PTSD, and started to withdraw from the world."
"Finally, I saw the VA was offering free mental health therapy for returning vets, so I gave them a call."
"The therapist came out to my place and we talked for a bit, and then he said something that made me think for the first time there was light at the end of the tunnel: 'You know, you're not half as crazy as you think you are.'"
"That one sentence helped me find my way back. I'll never forget that."
- Hewholooksskyward
Nice, But Optional
"Forgiveness of another person is not a necessity to move on, despite what people say."
"But you DO need to forgive YOURSELF for not being able to forgive the person who wronged you, otherwise, you'll hold onto anger forever."
"Once you let go of THEM, forgiveness aside, your life is that much better."
- OkeyDokeyArtichokey1
Because 'Family'
"They pointed out to me, 'Many intrafamily problems boil down to bad manners.'"
- OpalWildwood
"I realized that my family is very good at maintaining appropriate social boundaries with other people but within the family interactions, they totally disappear. And we're supposed to put up with it, because FAMILY."
"Like, why do you treat your family s**ttier than strangers? How do we deserve less respect?"
- StickFigureSoul
Perpetual Worry
"Worrying about something makes you experience it twice!"
- jslay588
"My dad actually said this quote to me and it really resonated with me: 'Worrying does not relieve us of tomorrow's troubles; it only robs us of today's joy.'"
- Life-Gazelle3499
"I like to tell myself, 'It looks like you're writing a fanfiction again,' whenever I start imagining how something that could go bad might go and it starts to feel too real."
"It makes sense because what is fanfiction? It's a made-up story that isn't 'canon,' written by a fan imagining what they THINK will happen. That's basically what every bad 'what if' you imagine in your head is."
"Or you can say that that scenario you just imagined is something YOU made up, which makes it fiction. It's no more real than (name of the last fictional movie or show you watched). That helps me a lot, too."
- StreetIndependence62
It makes perfect sense that this is the advice that Redditors have held onto over the years.
All we can say, really, is we wish we could have all heard these and internalized them when we were young.
If you've been living in harmony with roommates, consider yourselves lucky.
That's not the case for everyone sharing a space together.
Even friends who mutually want to save money by becoming roommates can be a total disaster.
Idiosyncratic behavior and bad habits that were never apparent before can surface once living arrangements are finalized.

Strangers online shared their horror stories when Redditor Jman1994678 asked:

"What's the worst experience you've had with a roommate?"
People with bad habits don't make ideal roommates.
Kind Gesture Gone Wrong
"I let my boss crash at my second apartment about 15 years ago. It was a sh**ty timeshare call-center where everyone did drugs and were pretty everyman types, so he and I were more friends than coworkers. Anyway he loses his apartment and asks to stay with me for a couple months while he gets back on his feet and I agree."
"He's a great dude. Kind, smart, funny, confident, and a solid ~350 lb. I only mention the weight because it's relevant to the negative experience."
"So around a month into staying with us, he decides to get clean from his crippling opioid addiction. He's decided to cold-turkey from a 20 a day 10mg hydrocodone habit, which (for the uninitiated) is pretty intense. I advised rehab, but he elected to lie on the couch in my living room for weeks (costing him his job), sweating his a** off and shaking under a blanket."
"The reason why his size was relevant: he sweat a lot already, and had to take pains to mitigate his body odor on normal days (with varying degrees of success), but with the withdrawals and being mostly sedentary on that textile couch for weeks, the apartment started to smell like a hot a**-forest. It was a party-house with a revolving door, and people just kinda stopped coming during his tenure there. Even with my bedroom down the hall's door closed, the stench was pervasive."
"It wasn't his fault, I liked the man, and he was trying to better himself and his life, so I put up with it. And he succeeded. Got himself a new place in the agreed time frame, stayed clean and everything was hunky-dory."
"After he moved out, my actual roommate and I carried the couch to the parking lot dumpster and it took several days to air out the smell. We even did a thermal fog with an oil-based cherry-scented counterfactant, and it still didn't help."
"Kinda irrelevant, but just an addendum; we stayed in touch for a while back when I still had Facebook, and he got his life together. Got a good job as a realtor, lost a lot of weight, had a baby girl, found religion or whatever. Then after a few years of being off Facebook and radio silence, I get a call from my old roommate saying that he'd relapsed and died from a heroin overdose. Pretty f'ked."
"RIP Don."
– squalorparlor

Fire Hazard
"Dude kept falling asleep while smoking cigarettes. I got mad every time and woke him up. He bought me a fire extinguisher at a yard sale one day. He thought it was best joke ever. He fell asleep on night on the couch. Cigarettes rolled off on to the carpet. Carpet caught fire, couch caught fire, his shirt catches fire. He never woke up. I woke up, having smelled it. Grabbed his gag gift and put it all out. His shirt and hair were GONE. He was okay. Never even went to the hospital, but he absolutely would have died if I hadn't been there and had that fire extinguisher beside my bed. I moved immediately."
– 1lazylady
Some people just aren't roommate material.
Living With "Demonica"
"Shared a quad in college with a girl named Monica. She was fine in the beginning but then began doing things like hiding the toilet paper, trying to limit how much time we spent in the shared living room, allowed a homeless man to sleep on the sofa and hoarded cutlery. She decided she wanted to be a vampire and had her teeth filed into points.. at the end of the year we started referring to her as 'Demonica.'"
– goodgirlgonebad75

Runaway Roommate
"I called to ask if he had his half of the rent and he informed me that he was on I95, headed back to his hometown of Virginia. Dude cleared his sh*t out of the apartment and dipped with no warning."
– Mindofmierda90
There instances of animal abuse.
Jealous Of The Bunny
"Dude killed my pet rabbit because he was jealous of the time I spent with it. Needless to say he stopped being my roommate that day."
– huiscloslaqueue
"As a rabbit owner, this makes me absolutely furious. Bunnies are wonderful creatures and I can't imagine intentionally causing one harm 😭"
– streeboat

Some people just don't understand boundaries and think they can do whatever they want.

Eight Is Enough
"First night in the new shared apartment I was renting, my landlord slept on the floor in my living room on a rug. I thought that was weird but I was not in a position to argue, as I really needed a place to live. Then, over the next couple of months, my landlord moved in and brought over 8 family members from Turkmenistan, including a newborn baby, and they all lived in 2 bedrooms (and by bedrooms I mean one was the living room!!). When I complained, they locked me out of the apartment. I called the police who let me in and scolded the family. It was a nightmare. I finally got out of there and never looked back."
– LauraPa1mer

Pure Chaos
"Freshman year of college- she came back drunk night 5 and pissed on our carpet and some of my clothes. Then in the morning she denied all of it despite the room smelling like piss. She would have random guys over constantly and bang them with me in the room (even though she had a bf)."
"She ended up getting arrested twice during the first semester (she had painkillers that were not hers and she got a marijuana charge lmao). She was pure chaos and ended up in academic poor standing since she literally never went to class. The second semester her parents required her to come home every single weekend, so it made things much nicer lol."
– Clementinequeen95
Fortunately, I haven't had any alarming experiences where I felt slighted or if I had to sleep with one eye open at night.
My husband, however, experienced an awkward situation when we subletted our New York apartment while we were touring with a show.
When my husband had to return to New York for business, the temporary occupant said it was fine for him to crash on the couch for the night.
When my husband arrived, our tenant was nowhere to be found. But in our bed were three young Russian women in their 20s who were just crashing there for a couple of nights.
It turns out our guy subletted to those young women while he went away for the weekend.