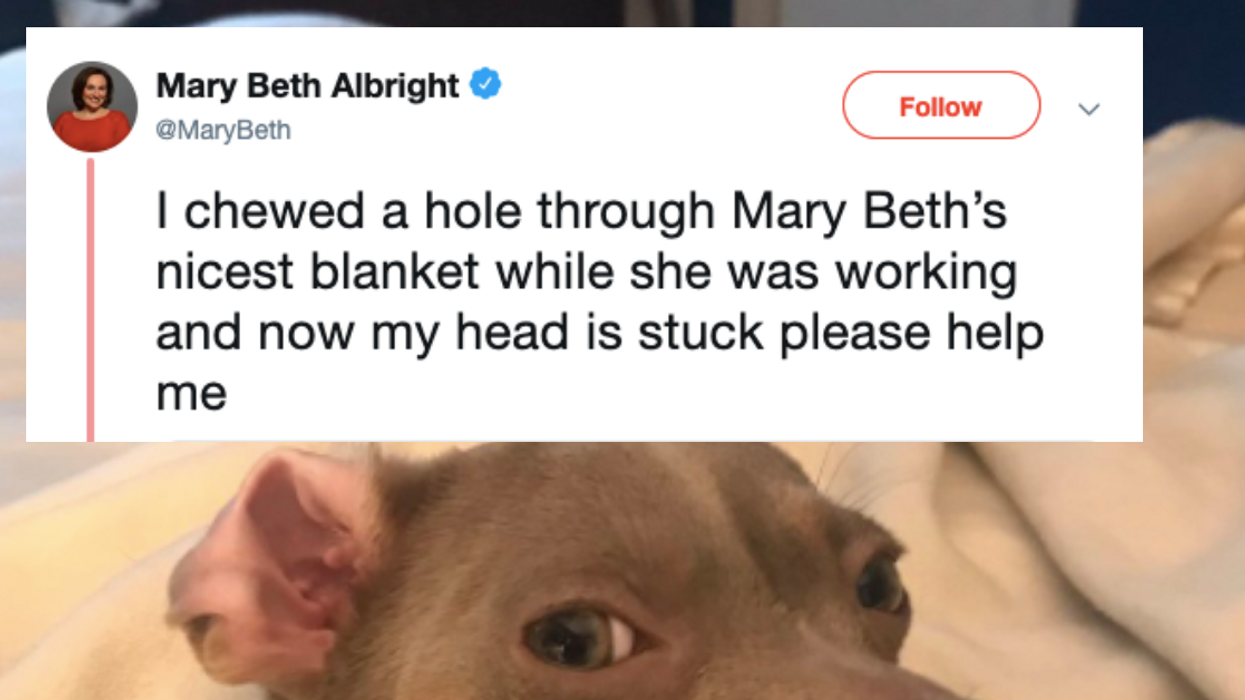 Dogs are a lot smarter than we give them credit.
In fact, recent studies have found that dogs on average are about as cognitively able as two-year-old children.
---
That means that dogs know exactly what they're doing when they destroy their owner's possessions.
Like this doggo:
Who, though looking like @MaryBeth's innocent little baby, secretly has the smuggest look on his face:
The way he's staring at you says, "yeah, I destroyed this blanket. Big whoop. Wanna make sum'n' of it?"
And he ain't the only dog who knows exactly what he's done.
We've seen that expression before.
So the next time you feel bad for your pup who destroyed your property:
Just remember that little grin.
It tells you everything you need to know.