Public facing jobs are never easy, but sometimes they're not too bad. Having the same frustrating interactions, like listening to the same bad joke over and over again, certainly doesn't make the job any easier.
Those little jokes we make while in line or on the phone may seem to help ease tension, but they're often only mildly funny. They're even less funny if it's the 3rd time in the last hour someone has made the same joke.
---
Reddit user u/HaiKarateAquaVelva asked:
"Non-cashiers of Reddit: What's the 'It didn't scan, so it must be free hur hur hur' of your profession?"
10.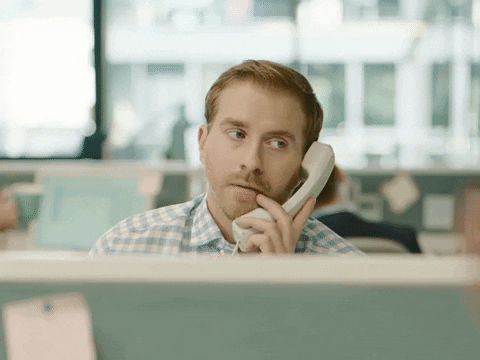 Giphy
Receptionist here. I previously answered calls with, "Company Name, how may I help you?" and 50% of the time (or so it felt like) the response I'd get was, "Well, I don't know how YOU can help me". I switched it up to "how may I assist/direct you" but I still get the ol' "Well, I don't know..."
It's not cute. Just tell why the eff you're calling so we can both move on with our days!

9.
I'm obligated to ask those visiting my work place if they have any weapons to declare.
"Just these guns!" flex
8.
Stocked shelves at a grocery store for a few months in college and some guy was angry because he had been in line for a few minutes and no one was there to ring him up. He found me and asked what was going on and I kindly told him I'd go grab a cashier to check him out and he goes, "No it's fine, I can just leave with my stuff. I mean, I don't have to pay if no ones gonna wait on me," or something like that. I laughed sarcastically with a deadpan face and told a cashier there were customers waiting.
They didn't pay me enough to stop him if he tried.

7.
I work in an office, and the boss often leaves me in charge if he's away. I have one co-worker who, every time I'm covering, will arrive in the morning and say "Hi boss! Since you're in charge— can we all go home now? Hurr hurr"
That, and "are you working hard? Or hardly working?"

6.
I work in the Deaf community and people always see the name of the charity I work for and say "Pardon?" then laugh like they're the funniest person in the world. Little bit of my soul dies every frickin' time
5.
At Starbucks, we have categories and buttons for all the drinks.
When we get a new drink, there is a new button but no one tells us where the button is. It is either in with normal lattes or frappuccinos or it's under the seasonal category on the opposite side of the screen.
So when a customer orders a new or special drink, we go on a wild goose chase for the button that seems to not exist. The customers will say "Oh you can't find it? How about you make it and just let me take it." My boss just tells us to ring them up for a basic drink and make the special one until the button is added.
The button is never added

4.
I work in IT. Any time something breaks on the computer it's
"Hehe, oh no, guess I have to go home!"
Every. Single. Time.

3.
"Are you analyzing me now" - Psychologist.
The true answer is almost always, I am too apathetic about you to care that much. At least when it isn't a patient.

2.
I work in a call center. I have to ask "was there anything else I could help you with" at the end of the call.
-"Yes bring me a coffee with that"
-"make the sun shine again"
-"got the winning lottery numbers?"
-"yeah. What's your number you have a sexy voice"
I just ignore them now and wish them a good day.

1.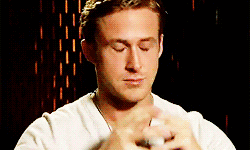 Giphy
When I worked at a ski shop setting up snowboard rentals I'd ask how they wanted their stance, regular or goofy, so I could set the bindings up. At least 3 times a week, for the 6 months a year we did rentals, for the 4 years I worked there, I heard from dads "well he rides regular, but he's pretty goofy hahaha." By the end of my time there I never even bothered with a fake chuckle anymore, I just didn't have it in me.