We often find ourselves having to guess how to make things work and make things fit--in our lives, but also just in our possessions. Will these pants fit me? These shoes?
Will this screw fit my table? Will this charger fit my phone?
If everything was somehow standard, wouldn't it all be so much easier?
u/DigiQuip asked:
What's something that's not standardized but should be?
Here were some of those answers.
No More Vanity Sizes
Sizes for clothing.
Especially for shoes. How hard would it be to just list the sizes in centimeters (or inches if you're American)?
WHY DO WE USE STANDARD MEASUREMENTS FOR OUR CLOTHES, BUT THEY ARE DIFFERENT SIZES IN DIFFERENT BRANDS???
Calvin Klein's men's slacks: 32'' waist
Bar III men's slacks: 32'' waist
Perry Ellis slacks: 32'' waist
THEY ARE ALL DIFFERENT WAIST SIZES. WHYY?!?!?!?!
Ah Yes, Three Chilis
There's a standard for chili heat levels (the Scoville scale), but food manufacturers never use it. Instead, they use a varying number of chili icons which mean nothing at all.
It's always fun going to like a Thai restaurant in Canada and trying to figure out whether the chili icon means Thai spicy or Canadian spicy.
Ah Yes, This Could Kill Me
Household electrical voltages and sockets.
Interestingly enough, there was an attempt: since 1986, there is an international standard socket, IEC 60906-1. However, only South Africa has implemented it so far.
And it is unlikely it will ever be implemented in other countries, as the EU is even advising against it since 2017:
REFIT found that "the harmonisation of plug and socket outlet systems in Europe, by introducing changes in national wiring legislations (would have) important transitional periods (above 75 years)", and that the cost to "replace the old socket-outlets (and the corresponding plugs of the appliances being used)" was estimated at 100 billion Euro, "generating a huge environmental impact, producing some 700 000 tons of electrical waste".[3] REFIT does not recommend harmonising the plugs and socket-outlet systems in Europe.
Can we just get a little consistency here? Please?!
No Stacks
After working in a grocery store, can diameters should only come in a maybe 4 sizes. And they should all stack.
But they don't. They never do.
I feel your pain. I hate those narrow jars and cans that are slightly narrower than 3 wires of the shelf so they tip over if you don't place them perfectly.
A Computer Mouse, Not A Little Baby Mouse
Modern rechargable batteries.
We spent years with standard size batteries. We are now stuck with proprietary batteries which aren't designed to be user replaceable and often dictate the life of the device.
Yes absolutely. I found this fact especially annoying when looking for a mouse. Most of the more expensive mice come with rechargeable batteries, and it seems that modern tech reviewers are claiming this is better than some standard double A.
All Standard, Yet None Standard
I worked in a hardware store long enough to learn that apparently everything is standardized.
"I need window screens."
Okay, what are your dimensions?
"It's a standard size window."
─
"I'm looking for a replacement ceiling fan."
Okay, do you want small blades, large blades? A modest 30" span or a robust 56"?
"Just standard size."
─
"Do you think this large, bulky, cumbersome commodity will fit in my vehicle?"
I don't know. How big your truck?
"It's a standard one."
protip: it's a sedan. it's always a sedan.
Welp, Here's Your Problem
Based on years of helping my Dad in his shop, doing bodywork on vehicles - fastenings. Bolts, screws. rivets, clips... the sheer amount of specialized fastenings and required tools is insane. Even the variety of types in single vehicles is excessive.
Not to mention many of them are so cheaply made that there is no reusing them.
So Many Sign Languages
Not necessarily something that should be standardised because it would affect many cultures negatively, but I've always wondered what it would be like if every country just spoke one language. Sign language should probably be standardised, but re-learning sign language for people who use it may be difficult and time-consuming
Perhaps We Need To Rethink Policing
Police responses to missing persons across the nation, and the information requirements for police reports to be filled out with specific and complete information at the first point of contact by the person reporting the missing person, regardless of the age, status, or suspected reason for disappearing.
Police should NEVER be allowed to decide a case isn't valid at the first point of contact.
A Recipe For A Lint Fire
The laundry exhaust receptacle in homes should be centered exactly eighteen inches (45.7cm) from the floor with eighteen inches (or 45.7 cm) of clearance on both sides.
The exhaust duct of a clothes dryer should be in the middle of the back of the machine, and centered eighteen inches/45.7 cm from the floor. The dryer should have adjustable feet to allow for slight errors in measurement.
Once this is done, a laundry dryer can be pushed into the wall and we won't need to craft a length of ducting to connect the two.
Just a little bit of sameness and consistency could really go a long way here.

Keep reading...
Show less
Some things ought not be tried again.
Sure, they made sense the first time. It may have held charm, at least some sense of purpose on the second go around. But eventually, surely, an essential truth became clear: never again.
Reddit is apparently crawling with people carrying around that permanent grudge towards some thing they've done in the past.
Lucky for us, we can learn from their mistakes.
senorllama57 asked, "What is something you will never do again?"
There were, of course, plenty of people who discussed horrible jobs they've held in the past. They may have had little choice at the time, but now that it's all in the past they feel free to share how they really felt.
The Customer Always Seems To Be Wrong
"Work retail. I think every kid fresh out of high school should work a retail job for a year. It builds character." -- ProfessionalTheme415
"How did you get out!?! Lol. It's like a black hole where I work. Everyone that tries to leave comes back." -- threebillion6
A Lot Going On
"Work in a nursing home. The sights, screams and pleas Will haunt me forever." -- M_Lamora
"Honestly working in a nursing home was one of the most weird jobs I ever had. I've never been threatened so many times in my life. I once had a memory care resident ask me if I would help her jump a caregiver."
One After Another
"Work in a call center." -- Evilsmurfkiller
"Sucked the soul right out of me within a year." -- Bandana-mal
"I was at one for 2 and half years and it was not until I left I realized I had work-related depression. I was overeating, not eating, sleep deprived, slept all the time, I had such rage that would come out at times...
"I did not care what happened to me, I left because they were gonna fire me over something dumb because they just fire people for being there long. I left over a year ago, and I have not been this happy to wake up every day in years, my life is so much better now." -- UnusualLight0
Others discussed past struggles they've encountered within the romantic realm. Unfortunately, these lessons came with plenty of emotional struggle.
Committing
"Get married. It'll be 19 years this August and my marriage is my marriage. I reserve the right to have a girlfriend at some point if she passes away before I do, but she's the one and only wife, end of story."
-- StChas77
Stay Attuned
"Ignore red flags when talking to someone I want to date. I've done it twice now, and both times sucked" -- YareYareYandere
"Listen to your gut. If something feels off, you're probably not imagining it." -- SurealGod
Don't Forget About You
"Okay first off I'm sorry if this might sound cringe :D . . . That would be hmm become too attached/codependent on a person. Whether it may be of a lover, friend, or just acquaintance."
"Idk if it's coincidence but they either end up gone one day or become total di**s when you least expect it and I'm forced to cut ties."
And some people chose to recall the things they were so certain would be fun and enjoyable, but turned out to be so not.
A Bad Ratio
"I made a super elaborate meal once. It was ... okay. Certainly not worth the effort involved." -- Astramancer_
"Take an hour to make something, only takes 15 minutes to eat. It's bullsh**." -- SurealGod
Hours and Hours
"Times Square on New Years' Eve. It was fun once, never need to do it again." -- AnswerGuy301
"I was going to answer the same thing. It seemed like it would be so much fun but now that I know what it entails — never again" -- hi_its_me
"I have never been and never understood the attraction of waiting for hours and hours in the shivering weather." -- amrodd
Think of Grease Splatters
"Prepare steaks when drunk" -- Kiaulunne
"Not for your reason, but same here. Cooked one at 2am after half a bottle of rum. Quickly ate and passed out after. Woke up around 8am dying for water and realised I left the gas stove on... So glad nothing burned down..." -- schofield101
Turning Point
"I will never get drunk again. Tipsy, buzzed, sure. Thats fine."
"But when I was in front of that toilet for an hour, being so weak I couldn't even sit up, having people constantly come in to check on me, worrying that I might have alcohol poisoning, that is exactly not a fun time"
-- Raemnant
So take some notes! Or maybe there were some true horrors you went through that this list seems to be lacking.
Want to "know" more? Never miss another big, odd, funny, or heartbreaking moment again. Sign up for the Knowable newsletter here.
Keep reading...
Show less
You know what they say, "the road to hell is paved with good intentions". Because the people who have our best interests in mind typically have good intentions when they give us advice, but there's a chance that that advice can go horribly wrong.
Try not to follow the bad advice given here, because you don't want to get the results that these guys did.
U/Duckerton375 asked: What's the worst advice someone ever gave you, but you still followed?

The workplace can bring a cornucopia of terrible advice. Don't follow these unless you want to get fired.
​Bad jobs are usually not worth it.
Stick with a job no matter how bad it is. I stayed with a terrible job working retail, dealing with horrible customers and sexual harassment. I was told I wouldn't find anything better.
"No, no, you misunderstand. I said you wouldn't find anything better at making you feel like complete garbage."
This gets really creepy really fast.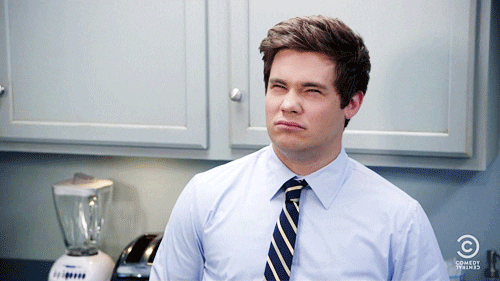 frustrated workplace GIF
Giphy
"After you put in a job application, you need to call them at least once a day every day until they hire you."
Note: this did not get me hired. It got me called out by the HR person I was calling and forbidden to ever contact their facility again.
I work for a law firm that employees over 1500 people in the home office alone. Once I received a call from the building security saying, "Insert Name is here to speak with the owner." Well we are run by a committee so that's odd. Found out they just applied for a job and wanted to talk directly to the person that would potentially hire them. Told him the firm will contact them to schedule an interview. They refused to leave without "talking to the owner." Had security escort them out of the building.
​This is absolutely not true.
"Sleep is for people who do not want success" great words from my uncle, it almost killed me.
Now I may be oversleeping.
​Interpersonal relationships are also a big breeding ground for terrible advice. Don't listen to any of these.
Heartbreaking.
My father always tought me and my brother that "having friends is bad and in the end they will never be there for you" so everytime I told my father about my friends he would get kinda mad and give me the advice to stop talking to them.
Now I am afraid of people and have several trust issues, thanks dad.
​This won't end well.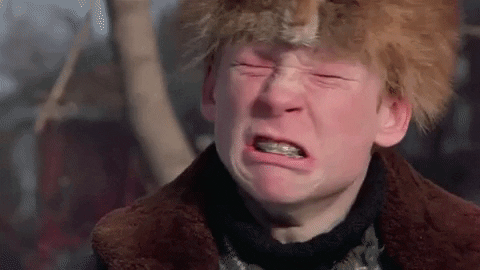 A Christmas Story GIF by filmeditor
Giphy
In the fifth grade my teacher was talking about bullying, then she said "if anyone tries to bully you just agree with them." So the next time I got bullied I agreed with the bully and they bullied me more.
Dude one time I saw an anti bullying video that told the victims to just BE NICE TO THE BULLY. Like the bully was hurling insults and the victim was smiling and complimenting him. My first thought was about how much I hated the mere thought that this would work. My second thought was of how the people who came up with that method had clearly never been bullied.
​Oof.
When I met my now wife at the age of 19, one of my coworkers said that it's very important to start at the bottom with presents and work your way up, she still has the socks I gave her on our first anniversary on the wall over our bed as a reminder...
I'm still trying to teach my boyfriend about good presents and bad presents. Biscuits from the supermarket = bad present. Cheap unbranded laptop battery from China as my only present = bad present (and only lasted 2 months). Anything off my 7-page wishlist = good present. It's literally a list of things I want to receive as presents.
​Can tell you from experience that this is a bad idea.
Had a falling out with some friends. My husband recommended I reach out to an old friend who ghosted me suddenly in a manner that induced some pretty severe abandonment trauma. Went for it anyways because "it's been so long, surely they changed". Am now experiencing the same things as last time.
When you follow bad advice, it can lead to mistakes that you just can't come back from.​
Buying a house is tricky.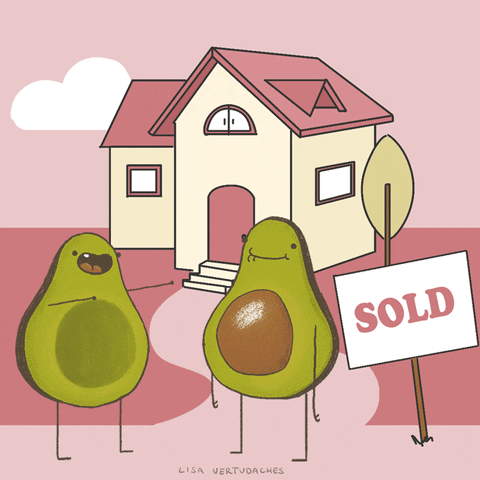 for sale dancing GIF by Lisa Vertudaches
Giphy
"Buy a home now before the prices go up!" -my FIL in 2006.
We bought in 2007 and paid $259,500 for our 1,300 sq ft house (we really couldn't afford it and had an 80/20 so we had 8% interest for one loan and 6% on the other) and in 2008 it was worth $97,000 so refinancing wasn't even an option. We watched all of our neighbors walk away or get foreclosed on but we kept paying our bills and as of this very moment our house is worth $462,000. I'm so happy we stuck it out, we both worked our @sses off and the house will be paid off in 2 years.
It worked out for us, it's a horrible idea. Especially since 1300 sq ft houses are $460+k
My heartbreaks for future generations, I honestly don't know how people are going to afford housing in the future.
It's there for a reason.
"Never apply for any government assistance."
Cue years of suffering trying to work full-time with a painful disability. Quit a particularly terrible job, and wanted to apply for food aid until I could find another gig; a friend with lots of DHS experience recommended I apply for Social Security "just to get in the system." Turns out my disability was bad enough to get accepted the first time, which I wasn't expecting. Really could've used that support, oh, the 30+ previous years of my life.
Credit is important to have.
I was told to not get a credit card until after college. I was super fortunate to have my college paid for so I had no loans, car paid in cash, no credit card or anything to start building credit. Found myself out in the world at 22 years old with a credit score of 0.
So while a lot of this bad advice came from trusted people, oftentimes they were too misinformed to give that advice in the first place. Don't trust the word of one person--do your research, and make decisions for yourself.
It'll be way better in the long run
Keep reading...
Show less
Every once in awhile, somebody comes along, enters your life, and catapults themselves to that awful, unique position at the top of your list of the worst people you have ever met.
Sometimes, the person's blindingly terrible behavior and overall essence is actually impressive. We ask ourselves, "how could a person like this actually exist on purpose?"
Alas, they do. And you have to deal with them. Or, if your lucky, you can carve out some distance.
Redditors shared descriptions of the worst people they've ever had the misfortune to meet. Some have escaped the relationship. Some are are still stuck in the clutches.
LoneStar202 asked, "Who is the worst person you have ever met?"
Some chose to talk about the acquaintances they simply couldn't help but encounter. External circumstances beyond their control made the stars align in the worst way possible.
Keeping the Peace
"There was this guy who used to come into the McDonald's where I did security overnight (yes, that's a job), and he was the biggest ahole I've ever met in my life."
"Ginger, 5'6 or so, named Colby, had a perpetual scowl on his face, looked for any reason to start a fight with anyone. He and his friend would come in when it's super busy, not order, and then yell at the staff that he paid and wasn't given a receipt in the hopes that they'd give him free food rather than deal with him."
"I kicked him out for six months on two separate occasions for coming in drunk and throwing things, drinking beer in the restaurant, starting fights, you name it. Only got in my face once and I never had to fight him, but I'm much bigger than him and the law is on my side."
"Not that I would necessarily have won. I'm big and strong, but I have no idea how to fight and he did. I called his bluffs because I was pretty sure he wouldn't attack me and he didn't."
"Funny, I just realized I've finally forgotten his last name. Not that I'd mention it. He might be less of a @ss now and he's no longer my business."
-- Shippo-chan
You Know 'Em
"I work with a real life, archetypal, Karen. She's two-faced, mean, anti-vax, and just generally the whole nine. The first interaction I ever had with her she had to make fun of me behind my back for being a dude with earrings."
"Recently kicked up a stink by making an 'anonymous' email address and emailing our HR department saying people were discriminating against folks not getting the covid vaccine.
"Luckily she's burned too many bridges for anyone to really take her crazy anymore but man is she frustrating to deal with."
Others discussed the family members that, for obvious reasons, they were forced to put up with for years and years. But even family isn't enough to keep a person like that around.
Marrying Into It
"It sounds cliche, but my ex-MIL. What made her the worst is that she was a covert POS."
"We always lived about 1k miles from them, so I didn't pick up on it for far, far too long, but goddamn, I've never met anyone with as much unacknowledged hate and cruelty in their heart."
A Thing of the Past
"My father. Cheater, never paid child support, verbally abusive to my mother, sister and I. Just all around bad dude."
"Haven't talked to him in about 15 years and am 100% ok with that."
-- itsdjc
So Many Problems
"My brother. He's like a cross between Kramer (Seinfeld, 'my newest thing' and mannerisms) and Frank from Its Always Sunny (illegal activity and completely illogical 'logic')."
"He's ripped me off for thousands of dollars (getting close to 5 figures). Constantly stealing anything he can, but claims 'borrowed' if caught with it. Been to jail 3 times and is currently on house arrest after over a year of probation violations. "
"The epitome of 'easier to say sorry than ask permission' (but the apologies are hollow) and 'what's yours is mine and what's mine is mine.' No consideration for anyone or anything. Manages to break virtually anything he touches. Hasn't had a job in over 1.5 years, but has been trying to fraudulently collect unemployment."
"Constantly thinks everyone is out to get him and people are stalking the camper he lives in (has security cameras that he watches frequently and often 'patrols' the area). Tries to break into locked doors and safe, and pulls the 'why don't you believe/trust me' line."
"I'm just scratching the surface here. He'd use your clippers/razor to shave his family jewels and not clean up the mess (something he's done multiple times)."
-- ChuckoRuckus
Finally, there were the stories of classmates. Whether it was high school, college, or even graduate school, there were enough people there all in one place that one or two rotten people were never far away.
Crash Landing
"Guy from my high school was a wannabe thug. He ended up going to juvi junior year. After a year of juvi. He became a true criminal. Broke into people's homes. Stole from stores and got heavy into drugs."
"Then he eventually died after robbing the wrong store at gunpoint. The owner came out the back and shot him with a shotgun."
Wait for the Twist
"My gf's college classmate. Narcistic. Thought of himself as very important so he came into the church where we were graduating, on his HORSE. He damaged a 1000 or something-year-old church floor in Leiden. He thinks he didn't do anything wrong."
"And the weird thing is, we were graduating LAW SCHOOL"
Ride Like Lightning, Crash Like Thunder
"I had a classmate who wanted to become a stock broker and a millionaire. He said more than once, with absolute pride, 'When I'm rich I wont donate a single penny to the poor!' I asked him why and he said 'I have my own problems, and the poor being poor is not one of them.' "
"He opened his own business when he was 23 and was pretty successful, but suddenly a fire burned the place down while he was in it and he suffered from third degree burns all over his body."
"He later confessed setting the fire himself and was found guilty on insurance fraud. He's only 24 now and his professional life is basically over."
-- Sadlycoris
A Sudden Shift
"A teacher I once had. Didn't know me. Never spoke to me much."
"One day just randomly snapped at me. Yelling at me telling me that I had no future, that all the awards I got were to go to waste, that I the article I published which I spent hours working on and submitted didn't matter. That even though I was 14 and had many great achievements, I would end up just like that said teacher."
"Worst person I have ever encountered. Did collateral damage to my life as now I am a high school student with no more ambition. Wanna be a journalist? Wanna be a writer? A lawyer? Not anymore buddy."
Hopefully, you don't have too many of these people in your own life. But, let's face it, there's one or two people on your mind right now.
Here's hoping you managed to let go and get away.
Want to "know" more? Never miss another big, odd, funny, or heartbreaking moment again. Sign up for the Knowable newsletter here.
Keep reading...
Show less
You feel that chill up your spine and don't know whether it's knives or fingers...

Creepy feelings are hard to ignore, nor should they. Call it an evolutionary trait, to know when our bodies are in danger and we need to get out, but there is something that happens when we feel ourselves in a creepy situation. There might be an unknown danger on the horizon, or maybe a voice that comes from nowhere speaking in your mind, but whatever the situation you know you'll never forget it.

Reddit user, u/UnwantedJason, wanted to hear what still haunts your mind when they asked:
What's a creepy encounter you'll never forget? (Serious)
When You're Unsure Of What To Do
There's situations we find ourselves in that immediately send shivers up our spines, but the reasons are immediately apparent. It might take a moment or two to understand what's happening and, more importantly, what's about to happen to us.
You Had A Bad Day

When I worked at a hotel, I was outside just before starting work, and talking with a co worker while she had a smoke. Some guy was walking down the street towards us with a 2x4 in his hand. We didnt notice him until he was quite close and he screamed something about his dead family. He then stormed right up to us and swung the 2x4 to hit my co worker in the head, and I just reacted, stepped between them and raised my arm to take the blow... and he didnt go through with it for whatever reason. He held it ready to swing for a moment, and then stormed off and threw the 2x4 in a garbage can.
I went and picked it up after just incase he came back... and thats when I realized it had a bunch of nails sticking out of it!
When You're Unsure Of What To Do

This was about 10 years ago. I was home alone and there was a knock on the door. I open the main door, there is now a screen door between and the man who knocked. He says, "Hi! I'm doing some work on a house on your street can I use your restroom." (Our big dog comes up behind me. This man isn't phased.) "Oh I see you've got a dog!" I tell him that there is a gas station in very much walkable distance he can use. "I don't know if I can make it. The people we are doing work for locked their door. I get it. I know your husband isn't home-" I cut him off, said no. Closed, locked, chained the door. Texted my husband. I was supposed to leave shortly to go to class that afternoon, I decided to stay home locked inside because I was afraid to leave the house.
Getting Chewed Out In Two Angles
When I was in 2nd or 3rd grade, I was walking home from school. A brown Oldsmobile stopped next to me and the driver leaned over and opened the passenger side door, telling me to get in, that my mother sent him to pick me up. I knew not to get into the car and started to walk away. I was walking on the other side of a ditch because this road had no sidewalk and I knew the neighborhood well enough to run if I needed to, so I wasn't too afraid that I couldn't get away. Not two seconds after I started walking, the man switched his tone and became furious, yelling at me to get into the car. I don't remember his face so much but I do remember he wore a cowboy hat, but this was east Texas in the 90s.
As he was yelling at me, a gray SUV pulled up behind him and blew its horn causing him to peel off without first closing his door. The SUV then pulled up along side me while I was walking and a woman, incredibly hysterical, proceeded to scream at me to never get into a car with a person I didn't know and continued to scream at me while driving alongside me as I walked all the way home.. honestly, between the two of them, I thought I had done something wrong and was too afraid to tell my mother about it when she got home from work.. I walked that same route every day to and from school after that and never saw that man, or woman, again..
Creepy People Gonna Creep
They do, don't they? It's just what they do.
You'll encounter these types of folks out in the world, sometimes in the most unlikely places, but you'll meet them.
And you'll be afraid of them.

Unable To Take "No" For An Answer
Not too long ago I was babysitting my best friend's young baby. She and her husband went out for Valentine's Day. Not even an hour into babysitting there's a knock at her door. I opened the door because they know a lot of people in their neighborhood and I figured it was a neighbor or friend. This guy looks surprised to see me and I ask him why he's there. He said he delivered stuff for them a few days before and he may have some missing items that they ordered and can I call my friend to ask. So I shut the door, locked it, and called my friend. She answers and says "oh my god that guy hit on me the other day and won't leave me alone!" She went on to say that he asked for her number in the delivery app after dropping off her delivery. She didn't answer him. Some time after that he literally came back to ask her out at her door! She obviously said no but he must not have gotten the message.
After talking to my friend I went back to the baby. Next thing I see after walking by their windows is him starting into my soul through the living room window!!! He asked if my friend answered and I told him that there's nothing missing from her delivery and he thankfully went away. I don't think he came back after that and her husband reported him on the delivery app. Extremely creepy.
0 Stars

An uber driver pulled off route in a random part of town saying there was a really nice restaurant down there, I was pretty and he was taking me to dinner.
It was midnight, I had no idea where we were, I just started yelling that my husband was at home and he would call the police if I wasn't there in five minutes.
The driver continued arguing with me for a bit and eventually turned around and went back.
Was driving in the same area with a friend a few days later, asked him where the restaurant was. It was an industrial area. There was no restaurant.
Staying On The Trail
My friend and I went on this trip to Europe with a bunch of other teens as a choir and we traveled to five countries in the span of two weeks. When we went to Venice, I was wrapped up in all of the sites and sounds, and my friend kept pulling me in and out of stores. I had found out later that she was doing that because this guy kept following us for about half the day until we finally lost him. I worked on my situational awareness a lot after that. We were about 16 when this happened
The Inexplicable And Unknowable
Finally, these people seemed to find the most horrifying situations a person could be in. Voices coming from nowhere, haunting images, and souls that may or may not still be in your body are not common but they're out there, waiting for you.
Footsteps Which Nobody Owns
Home in bed and Hear someone open the front door and the unmistakable sound of work boots walking around on tile floor. Figured it was my dad as it sounded exactly like him.
I ask why he's home so early but no response. Footsteps get closer to the bedroom which was at the back of the house and I yell out again asking why he's tying to spook me.
They get up to the door.
I call out again and nothing.
I waited a minute jumped out of bed scared as hell and left for the day until my family got home. Called my dad right after I left the house and he was at work.
Coyotes Speak?
I was playing outside of my grandmothers house and heard the biggest male voice calling my name. I say big voice because I felt the call as much as I heard it. PeaPaw was long gone and dead, and She almost never had men over so I went inside to see if it was one of my uncles. Nanny was sitting on the couch watching her "stories" aka soap operas. No uncles just her. I went back outside only to find a pack of coyotes in the same spot I was playing in. (Rural TN) This spooked me something fierce. Still does.
Taking Tolls, Snatching Souls

About 10 years ago I drove to a 7-11 with my boyfriend. I stayed in the car and he went inside to grab cigarettes and some drinks. As I sat in the car I saw this teenage boy walk out the door. He looked at me and we made brief eye contact. His eyes looked completely devoid of anything. Just nothingness. My blood ran cold and I felt frozen in place for a moment. The boy continued on walking away while I sat there shaky. Just completely unnerved. Just then, my boyfriend got into the car and blurted out "I just had the weirdest thing happen. Did you see that kid who walked out of here?...". He told me how he had the same exact experience with that boy inside the store. I don't know exactly how to explain how or why we both felt this way when making eye contact with this kid. We still bring it up from time to time. We call him the soul snatcher. Weird sh-t, man.
Keep your eyes peeled.
Know when you have to run away or call for help. Who knows? It might be the only thing that keeps you safe when these terrifyingly creepy moments come about.

Want to "know" more? Never miss another big, odd, funny, or heartbreaking moment again. Sign up for the Knowable newsletter here.
Keep reading...
Show less