For all the crime or mystery shows people watch perhaps the scariest instances are the tragedies that happen in real life. The most startling thing is while many murderers display red flags, a large amount tend to be seemingly nice people. Criminologists have found that in domestic-violence-related homicide in particular the perpetrator tends to employ an outwardly charming, charisma-filled act as part of their method.
Have you ever met a murderer? It leaves you feeling gross. There was one murderer in our small wooded town that I met a few different times. He was a business owner of a run down pawn shop and the apartments above it since I could remember. Also since I could remember-dude was creepy.
As even teens if mom needed to run in to grab something like a cheap small appliance or movies we had to wait in the car. When older and working teens my sister had to deliver pizza there once. When she walked in the owner and a couple of guys hanging out there just stopped, then went "oh a wo-man!" and blank stared at her until she left.
We always heard the town rumor mill how he would rent to women in exchange for "favors" etc and he was on the state offender registry. You could just tell there was something wrong there. I personally only went inside the shop twice in my life and left quickly because of the odd atmosphere.
Years go by, the now old man is still running his increasingly rundown pawnshop and rentals and then BOOM police tape everywhere, scanners going crazy, his name is all over the news. Apparently after a conflict his older son went and confessed to helping his father clean up the crime scene.
This man had been involved with a woman and she had gone missing in 1998. No leads ever come about and people decided she must have runaway. It turns out that after a conflict the owner had murdered her cold blood. He then called his son to help him. He had dismembered her and burned her body in the furnace of the pawn shop.
He then continued to stay and work right there every day until he was convicted in 2013 of the henious crime.
While many red flags were noticed many of his oddities seemed to get brushed under the rug following the "poor people are crazy but people with money are just eccentric" rule while enjoying the privileges being a business owner in a tiny town offer.
Wanting to hear others encounter with real life monsters Rediitor White-cherries asked the online community:
"People who knew murders before they killed someone, what are some red flags you didn't notice at the time?"
The answers were plentiful and disturbing.
"He never had a sense of right/wrong."
"My childhood friend killed his parents. His dad was my dad's best friend. Red flags? Drinking at an extremely young age, like 9."
"He never had a sense of right/wrong. Cruelty to animals. It reads like a profile of a future murderer. Heavy drug use did the rest of the work and he killed both of them for oxy."
"Since he was my friend, I guess I missed it all at the time. But my parents got me away from him with a quickness once I mentioned some things to them." andrewfnluck
The school bully...
"​I went to school with three eventual murderers, but only one showed red flags to me. He was an extremely violent bully. He'd just attack people in the halls."
"Trying to punch guys in the balls. Grab your nipple and twist. Punch kids in the arm or back. Typical bully stuff except he put everything into it. You wouldn't know he was even around and suddenly he was attacking you."
"He murdered a classmate of ours who I really liked. It was in 7th grade and he beat him to death over a bag of pot. He was convicted of 2nd degree murder and was released 6 years later and has a long rap sheet." GrandUnhappy9211
​Total shock...
​"So I went to a big university that had a weird close knit feel. There was this girl that I knew but I wasn't friends with. She was nice but very over the top bubbly, enthusiastic about EVERYTHING and super extroverted. She was just a little much for me. Good in very, very small doses."
"She started dating this guy who was the opposite of her, shy, quiet, followed her around like a little puppy. I can't remember now if it was over a holiday break, like thanksgiving or Christmas or if it was just a weekend but we all found out that his parents, younger brother and dog were all killed in a house fire."
"Everyone felt so bad for him. Her family took him in. Support poured out from everywhere. Then we find out he killed all of them and then set the house on fire to cover it up. Shocked everyone." Mom-tired_send-wine
Horrific...
"Nothing. I would have told you he was truly one of the nicest, kindest guys I'd ever met. He was a regular customer at a place my SIL bartended at. He was always nice, friendly, funny, a genuinely good guy."
"When the Husband and I would visit SIL at work he'd chat with us like we were old friends. He obviously had a bit of a crush on SIL but she was involved and had a small child and he respected that. Never even hit on her."
"There were many nights he'd stay past close to help her clean up, take trash out, lug kegs for her. Sometimes they'd go over to the after hours bar with a couple other people. They got to know each other quite well over several years (or so we thought)."
"Then one night SIL' s friend was at the bar and had too much so she couldn't drive. He offered to drive her home. SIL would never watch an impaired friend go out alone with just any customer but she never thought twice about this."
"In fact, she even thought it was so like him to offer... Such a nice guy!! She was happy her friend would get home safe ... They found her friend's body the next day."
"She had been strangled to death. He apparently drove around with her body until almost sun up not sure what to do with her when he decided to return to the bar."
"He dumped her body in the back alley next to the dumpster. SIL had to testify against him. In court it was brought to light that he had a history of violence against women (no murders, but several assaults). We were all absolutely shocked. BTW - He got Life." Kteefish
​When a dv victim decides to leave they are at the greatest risk of fatal attack.
"My cousin's husband. When they first got married, he was a decent guy though I had only met him after they got married. I thought it was weird that she had a kid that wasn't living with them, but I was young and brushed it off. Over a decade later, I find out he was abusive and she was divorcing him. He shot her outside her workplace. It was on thr news. Thankfully he was caught not long after." KosherWitch
"I always think about that one interaction."
​"So I worked with a guy, and one day he seemed upset. He got married young and he feared his wife, who separated from him, was starting to date his ex best friend. I said, "that's tough, sorry to hear it, you're young, next…"…..he immediately got this intense look and said he'd kill them."
"I told him you don't want to say that, and blew it off. It seemed like blowing off steam kind of comment, but I was surprised at the Intensity…normally an extremely laid back guy. However, I felt it strange enough that I wanted to walk away."
"Six months later he went to his old apartment at 6am, and the two were in bed. He entered their bedroom, put them on their knees and shot each in the head. He then put the gun to his head and ended it. The girl flinched at the shot, and survived a head shot. The new boyfriend died. I always think about that one interaction." CLO54
"They were just shady a** people..."
​"My friends husband killed her after they broke up by bludgeoning her to death and then took the car and her body and burned it in the woods. Big red flags from this guy was, he was still with his ex wife and they were in a polyamorous relationship with extreme jealousy, he was a total douche, didn't work, very possessive and jealous, and had hit her a few times before that I knew of."
"He killed her because she broke up with them and was taking the house they had bought. He fought chickens and dogs also. He was using her for a free ride for insurance and financial support. His ex wife and son (17) were also in on the murder and helped to plan it."
"They were just shady a** people and the world would have been a better place if they had never existed and had a child. We reported her missing an hour after she did not show from work and her daughter had found evidence that something had happened at the end of their driveway, she wasn't found for a few weeks but we all knew who was behind it as soon as she went missing." AeBS1978
Creepy red flags...
​"I worked with Edward Paul Morris right up until the point he murdered his pregnant wife and their children. Can't say it was so much missed signs as much as signs that are even more disturbing in hindsight."
"On the surface he seemed like a polite, friendly guy if a little awkward. He would make small talk with me in the office breakroom, almost always complaining about his wife and stress at home. He treated it like chit-chat but it was clear he couldn't stop thinking about it."
"When a mutual co-worker and I moved into a rental house together he offered to come mow the lawn (he did some yard maintenence work on the side). We didn't have curtains up yet and I was in my new bedroom putting clothes away when I realized he was outside, lawn mower running but just standing there and staring at me through the window. Creeped me right the f**k out." serenidade
So sad...
​"A guy I knew from HS stalked an ex GF, ran through her sliding glass door, shot and killed her then killed himself. He had evidently been stalkerish with some other exes as well but because it was in another county it wasn't easy to find. There was a push to create a central register of people with protective orders like they do sex offenders in Texas because of him."
"He hid it very well. I knew he had some substance abuse issues but he had stopped drinking and started going to church. Turns out that was even BS, he was going to the church his ex went to so he could talk to her. Edit: Monica's Law" TheProle
​Remember that if you think you or someone you know is or could be experiencing domestic violence you can get ahold of the National Domestic Violence Hotline anytime by calling 1-800-799-7233(SAFE) or by texting START to 88788. If you see something say something by calling either a hotline to local law enforcement.
Keep reading...
Show less
Many people would rather focus on the scandals associated with celebrities notorious for bad behavior.
This is a shame since many of their phenomenal talents are overlooked in favor of a juicy tabloid.

But what about the genuinely well-behaved celebrities? Well, they are not without haters too, unfortunately.
For instance, stars like Taylor Swift – who has been a positive role model and ally of the LGBTQ community – still has her share of critics no matter how hard she tries to shake it off.

Curious to hear positive examples from strangers online, Redditor AndweleHarris asked:

"Who's that one celebrity that has like no haters?"
These Canadian comics were found to be simply irresistible.
The Actor From 'Honey I Shrunk The Kids"
"Rick Moranis. The guy stopped acting to take care of his kids after his wife's death."
– joeO44

Aspiring Football Player
"John Candy"
– zen1001
"My favorite John Candy story: Joe Montana was playing for the 49ers in an important game, may have even been the Super Bowl. His team is down, they've got a lot of ground to cover and not a lot of time to do it."
"Montana comes into the huddle and starts calling the play, then stops and points to the stands and says:"
"Hey, isn't that John Candy?"
"Teammates look over, and it is, indeed, John Candy. Turns out he was a big football fan."
"Montana returned his focus to the game and went on to lead a game-winning drive down the field."
These European personalities won the hearts of many people from around the world.
The Dowager Countess of Grantham
"Maggie Smith"
"Professor McGonagall is the most underrated Harry Potter character in the series."
"She is so funny, even when she is strictly serious! But I mostly praise Maggie Smith for her line delivery in general."
Practically perfect
"Julie Andrews"
– __Soju__

"I effing LOVE her story about how Walt Disney waited for her to give birth before filming Mary Poppins. Keep in mind at that stage Julie Andrews was nothing more than a mildly successful West End/Broadway actress. The fact that one of the biggest film producers at the time wanted her specifically to play Mary Poppins AND he was happy to wait until after her pregnancy is a true testament to her phenomenal acting and singing ability."
"It paid off too: Julie Andrews won the Oscar for Best Actress for her role as Mary Poppins, her feature film debut too!"
A.K.A. André René Roussimoff
"Andre the Giant."
"i was fortunate enough to catch a screening of The Princess Bride in Nashville a couple years ago; Cary Elwes (who plays the love interest) was there after the show and told some stories about working with different cast members. when he got to Andre, he recounted how he was the 'mood maker' of the cast and always had a smile on his face. he even broke his foot during one of the last scenes but powered through it because the other actors had been filming all day and wanted to go home."
"a real shame that he passed away so prematurely."
– 8-chan

These real American idols are truly adored.
Viggo Wherever He Goes
"Viggo Mortensen"
"He once gave my mom some chocolates, she still talks about it haha. In an industry rife with ego and jerks, he's a great guy."
America's Sweetheart
"Dolly Parton"
"She had me at, 'It takes a lot of money to look this cheap!' She does plenty of good in this world."
– Phuni44

GIF by Dolly Parton
Giphy
Betty White"
"Google her variety show. A ton of people hated her because she wouldn't fire her black costar. She pretty much told those people to f*** off for lack of a better term and it makes me love her even more!"
I can confidently assume Dick Van Dyke has no haters.
How could he? He's a lovable icon and is a very affable person to work with.
I would know. Although it was a brief blip in my performing career, I had the honor to share the stage with the Disney legend known for playing Bert in Mary Poppins.
He was extremely gracious and he shook hands with all of us in the ensemble of our show while looking at us individually with a glimmer in his eye.
He loves people. You could tell. And we love him.

Keep reading...
Show less
People can't function sometimes without being a magnet for drama. The good thing is, these people are also usually extremely bad at hiding their propensity for being involved in said drama.
People who put things on their social media like "I probably hate you," or something of the kind. You know immediately to run in the other direction.
So when u/Pornflakes122 asked:
"What screams 'that person that everyone hates?'"
Here were some of those answers.
Soyyy Drama Free
"'Drama free!! F**k the haters! I'm so real everyone else just can't handle it, people are just soooo fake.'"
"Usually embroiled in drama nonstop and their personality is about as deep as an inflatable toddler pool."-inducedjoy
Def The Kid Who Said "DIDNT WE HAVE HOMEWORK?!"
"Calls all mandatory meetings at 4:30 on Fridays."
"She will also push those meetings last minute to 5:30 because she's on client calls and regularly schedules stuff at noon because 'that's when everyone is available, you can just have lunch later.'"
"No, we can't... The one hour we're all available is lunch is because we're busy the other working hours of the day. The lack of respect for the team's time is wild."
"When we suggested maybe noon and 5:30 weren't great times for all hands meetings that should have been an email, she started scheduling them for 7:30am to respect our time. So considerate."-A_giant_dog
This Is Just Rude
"I was hanging out with the cute co-worker in the dining room between service. I guess the sunlight was shining on me, and she says, 'Y'know Bokb, I really love how you have such bright blue eyes and brown hair!'"
"I simply nodded and smiled really big, and she continues: 'I bet you were really handsome when you were younger.'"
"Yeah, big oof."-Bokb3o
Like, when someone does or says these things, you can't help but think about how much you'd rather they just sink into the void of oblivion.
Not Worthy Of Accolades
"If a person makes a big deal out of doing something that they should be doing anyway."
"EG: 'I take care of my kids,' 'I always tell the truth,' 'I'm always on time for work,' 'I shower regularly' etc etc that person is best avoided. They're usually anything but what they claim to be."-Johhnymaddog316
Run Away! Run Far Far Away!
"I have a co-worker that will cut your story off mid sentence to one up you with their own story that's barely even related to the topic at hand."
"They are so self involved (and long winded) that people will see him in the break room, and decide to take the elevator to one of the other break rooms on another floor. Lmao..."
"To clarify; Most of his stories are about how awesome New Jersey/New York is and how stupid Washington Staters are."
"After a while of being made fun of by him, I just wanna scream 'If you love Jersey so much, then MOVE BACK TO JERSEY!'"-conflictmuffin
Yeah, Don't Be A Jerk To Retail Workers
"Yelling at a checkout clerk at Walmart."
"I mean like seriously what could they have done to you to make you that upset. Maybe you need some anger management training."
"This happened at the self check out lane so I don't know what the Walmart check out clerk could have even done. I was in the next lane and my back was to this woman so I didn't see what happened."
"But this women kept yelling at the clerk 'I want to talk to your manager right now !!!'"
"Eventually they both walked up to the service desk together to get a manager. I felt sorry for the clerk ( and the manager !)"-Tuesday2017
You Really Need A New Outlet, Bro
"I know a guy that radiates insecurity about his masculinity."
"Any times he sees a person park slightly too close to his car, he starts going off about hypotheticals where if they scratched his paint, he'd slash their tires or he'd pull out his collapsible baton from his trunk and beat them up."
"He generally lies about anything and wants everyone to know that he is the strongest person in the room. He once told us that he did 100 lb arm curls with his shoulder dislocated."
"And how he has to constantly fight his sister every time he goes home because she is always trying to stab him, and that's how he learned hot to knife fight."
"Of course he also get really angry any time you even hint that he is exaggerating. He no kidding once punched himself in the face 5 times and spent the rest of the day pouting when someone told him that they didn't believe his stories.
Needless to say, no one enjoys talking to him."-ExplosiveMel
A moment around these people is enough to want to spend a lifetime avoiding them.
Just The Worst Person Ever
"Overly competitive for no reason, even on co-op games. If you win they get butthurt, if they win they throw it in your face. Makes jokes at other people's expense. Also can't ever take a joke back."
"Never grew out of the middle school days of bulling (wet willies, bean dips, wedgies, etc). Yells in arguments of any sort in order to 'win' the argument or not letting the other person talk."
"Pretends like they have never done anything wrong, even if they just did 10 mins beforehand. Finds the most low self esteem person in a group and puts them down to make themselves feel better about themselves."
"Will literally say something along the lines of: 'Yeah I know I'm an a**hole, you can ask any of my friends.'"-AskinggAlesana
Always The Victim, Never The Perpetrator
"Had a boyfriend for years who's ex wife was constantly making 'new best friends' with everyone. I finally met her, she seemed nice enough. Next thing you know she's inviting me over, wants me to do all kinds of stuff with her."
"My bfs mom called me and said don't trust her. His brother said don't trust her. My stupid self trusted her."
"Our 'friendship' posted about two weeks before she called CPS on my kid for mooning her kid. They were both 7. She said 'What about the trauma my child and I suffered because of you and your child?'"

Leave It In High School Bub
"There was a guy I went to school with up until the end of high school, and everyone (even teachers) hated him. He would constantly annoy everyone."
"He'd start sh*t with people for absolutely no reason. He'd interrupt the class regularly. He tried to act tough but when someone stepped up to him, he'd run away. He was nearly universally disliked everywhere he went."
"I had the misfortune of running into him a few months ago and he's still the same sh*t disturber he always was."
"He hasn't grown up, and he tried dragging me into petty drama that I frankly don't have the time nor patience for anymore. I told him not to speak to me again, and blocked him on everything I could think of."-yeetgodmcnechass
These people are peppered throughout the world and thankfully, are walking red flags that people can spot from miles away. However, that doesn't mean you can't start with caution in case one of them is hiding amongst the "normal" people.
The victims, the drama stirrers, the jerks, the bullies-they aren't worth your time or space. Don't give it to them.
Keep reading...
Show less
I have seen many movies over the years, including some downright terrible ones. A script is important––and there are few things that can take you out of a film more than bad dialogue. I like to bring up The Dark Knight Rises. Yes, I get it: Christopher Nolan is popular and he is very technically proficient as a director (but on the other hand, I find him way too workman-like). But what is up with that dialogue? Batman speaking to Bane––"I came here to stop you!"––is painful. Thalia's death sequence is cringe-worthy. A bad script could not save Oscar-winning actress Marion Cotillard from embarrassing herself.
People told us all about the worst lines they've ever heard on film after Redditor coolghost06 asked the online community,
"What's the stupidest line of dialogue you've ever heard in a movie?"
"That line..."
"I AM YOUR ULTRA-NIGHTMARE!"
Shouted by a character in the low-budget 'Doom Annihilation' movie as he shoots dead a couple of demon zombie imp stuff. The line is a reference to the hardest difficulty setting in the doom games, which is called 'Ultra Nightmare' difficulty.
That line and that reference just sound very awkward in that context."
"Like, are you kidding?"
""You know, the thing about trains... It doesn't matter where they're going. What matters is deciding to get on."
-Tom Hanks Nightmare from the Polar Express.
Like, are you kidding? Of course, it matters where the train goes!"
That movie is so nightmarish and so soulless. Those eyes still haunt my dreams.
"Such a lazy, stupid line..."
""You just don't get it, do you?" [Proceeds to explain plot that writers presume audience was too inept to follow, that script was too poorly structured to elucidate earlier, or that direction was too convoluted to let audience visualise.]
Such a lazy, stupid line, and it happens. All. The. Time."
That is truly Lazy Screenwriting 101. Clunky exposition is a big fat "no."
"Absolutely terrible..."
"Let's kick some ice!"
Absolutely terrible pun from a terrible film.
Batman and Robin should be forgotten for the rest of time. Alas, it is a cinematic tragedy and we are still suffering for it.
"Oh man!"
"Oh God! Oh man ! Oh God! Oh man! Oh God! Oh man! Oh God! Oh man! Oh God!"
Tough Guys Don't Dance isn't worth seeing––not even for that scene.
That's what YouTube is for.
"Now, I get..."
"If we believe there is even a one percent chance that he is our enemy, we have to take it as an absolute certainty!"
Now, I get what they're trying to say with this line. I think the point is that Bruce believes that Superman is so dangerous that all possibilities have to be taken seriously and accounted for, because the stakes are so high. But the articulation of this point is absolutely awful; you don't need to treat something as an "absolute certainty" in order to take it seriously. That's just a terrible way of expressing the point and makes Batman - supposedly one of the most intelligent people in the world - sound like an idiot."
Vin Diesel then stomps..."
"That's the thing about street fights, the street always wins."
Vin Diesel then stomps his foot really hard and destroys a parking structure."
"I had such high hopes..."
""Honestly, he's kinda hot."
Man of Steel, after Superman tosses a satellite out of orbit at the end of the movie. The dialogue is such @ss.
I had such high hopes for the DC movies but the only good one they've put out has been SHAZAM!"
The fact that people willingly pay money for DC films still hurts me. I can't sit through them.
"Craziest of all..."
"Imperial battleship, halt the flow of time!"
The line itself, delivered by the late, great Christopher Plummer in the cheap, Italian Star Wars rip-off Starcrash doesn't convey half of its full impact, which can only truly be appreciated by watching the film all the way through. Yes, it's one of the most inspiredly idiotic instances of deus ex machina you'll probably ever see, but that's just the tip of the iceberg. When this scene happens, we've only just rescued the crown prince (played by a young David Hasselhoff), and the Emperor (Plumber) has literally done nothing of use whatsoever throughout the entire film. All of this happens while the main characters are besieging the evil overlord's planet-lair, only for the overlord to skedaddle and set the planet to explode.
Craziest of all: this isn't even the climax of the movie! There's still a big, ridiculous final battle sequence before the thing finally reaches its conclusion!"
"She says it so smugly..."
"Little late to the party but for me, in Man of Steel, when Supes is fighting the woman Kryptonian in the small town and she says something like, "The fact that you possess a sense of morality and we do not gives us an evolutionary advantage and if history has taught us anything, it's that evolution always wins!"
She says it so smugly and condescendingly and everytime I hear it the biologist in me just gets so angry. That's not how any of this works! I just start angrily muttering. "If empathy was a disadvantage, then it wouldn't exist. Evolution doesn't win or lose, it just is."
There are wonderful films out there; they're beautifully realized works of art.
Then there's everything else, and the spectrum is vast.
But most films are not Tough Guys Don't Dance. I can at least admit that.
Have some suggestions of your own? Feel free to tell us about them in the comments below!
Want to "know" more? Never miss another big, odd, funny, or heartbreaking moment again. Sign up for the Knowable newsletter here.
Keep reading...
Show less
Life is full of double standards and double edged swords. Which of course means that life... is eternally unfair.
Whether it's a sexist issue, a work issue, a race issue, there always seems to be levels of judgement that leave certain parties feeling slighted.
A perfect example is curfews. I can understand having a later curfew when relating to age, but when growing up, several of my female friends had earlier curfews than their younger brothers. Fair? I think not.
Also, parenting is full of double standards. How many times was I told not to curse when half of the adults out there have the mouths of sailors? Mhmmm...
Redditor u/CLHiddenInPlainSight wanted to discuss the most egregious unfairness in life by asking:
What's the WORST double standard?
One of the most stressful and aggravating places for double standards is the workplace. If we all work hard and stay focused we should all be rewarded accordingly. So often that is not the case. Women and people of color and gender expressions are often overlooked in order to promote less productive people. I call BS.
Are you working?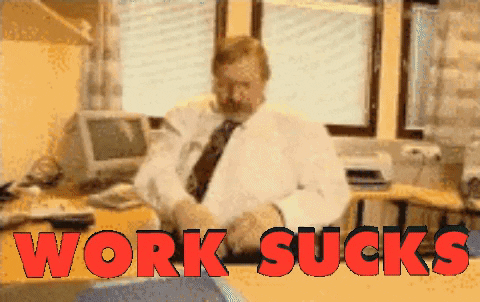 Work Sucks GIF by MOODMAN
Giphy
"My Boss has brought me into his office repeatedly to tell me I don't do enough work and that we are all swamped right now. My Department is short staffed. Yet he has no issues sitting at his desk watching movies all day long, yet if I sit for five minutes to shoot off an email I am wasting my time."
Wining and Working
"I used to work nights by choice, which meant that occasionally I'd knock off work and decide to have a glass of wine before bed. For me, that was about eight in the morning, when my housemates at the time were getting up to go to their nine-to-fives. The reaction from people was insane."
"For me, it seemed way weirder to sleep during the day, wake up in the late afternoon, then get dressed and go out for dinner and drinks with them, which basically meant that I was having wine for breakfast -- but from their perspective, that made perfect sense. Night work is weird."
Sleep Tight
"My stocking manager at my first job (stocking for a grocery store) didn't teach me any of the techniques or methods for efficiency (yes, there are methods and techniques to stocking shelves as quickly and efficiently as possible), so I was very slow at it for a while. Turns out he never trained me because he was too busy napping in the office during our shifts."
"He would help us unload the truck when it got in, and then disappear to his office for the next 5-6 hours while we stocked so he could sleep. Like I understand helping with the shelves isn't necessarily his job, but not training your new employee and sleeping on the job is super crappy."
Crazy Pops
"My grandfather. He acts like an a**hole then gets upset when he gets called on his bull. He's also very quick to use first amendment rights to try and cover his a**, which gets him yelled at even further. He also makes things political during family gatherings, which nets him plenty of nasty looks from both me and my mother. Unfortunately, chewing him out is the only way to shut him up. I'm sorry for complaining so much, I just really needed to get that out of my system."
Goes Both Ways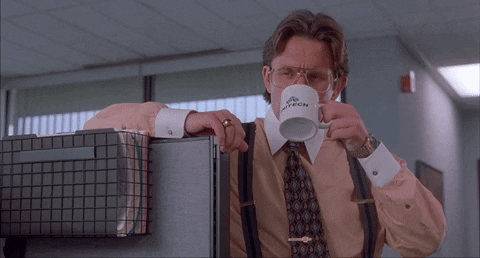 The Office Monday GIF by 20th Century Fox Home Entertainment
Giphy
"Employers expecting loyalty from employees while provided none in return. Sorry, buddy, loyalty is a two-way street. If you can terminate my employment at a moment's notice, then I reserve the right to leave when I want to."
I knew a ton of these would be work related. As we head back from Covid it's really time to rethink and make adjustments to these situations. Also, grandpa is never changing.
Rationalize This!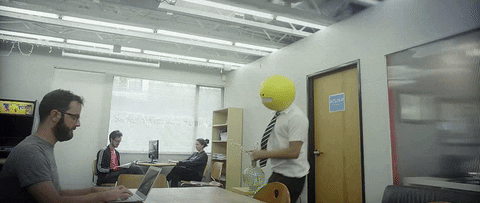 angry pegboard nerds GIF by Monstercat
Giphy
"That my employer expects me to flawlessly come into work on time every day with no excuses allowed, yet our paychecks being late are met with rationalizations and excuses from the payroll department."
Puff Elsewhere
"Breaks during work. Acceptable for smokers, questionable for non."
"I'm a smoker, and at my last job I smoked 3 cigarettes every day. One at ~10am, another one right after lunch, and the third at ~15. I had 30 minutes lunchbreaks, which I only used 20 of to justify the smoking. And once he said I was smoking too much, and wasted so much time, blah blah. It didn't matter anymore when I told him I'd take my full lunchbreaks from now on, without interruption."
lazy days...
"It isn't the worst double standard, far from it, but it's annoying. It's about the workers who start early (and leave early) vs the workers who start late (and leave late). Let's say I start to work at the office at 6am while my coworker starts at 8am. If I leave at 2pm and he leaves at 4pm, we would have accomplished about the same amount of work. For some reason, I'd be the one who's tagged as lazy because I leave the job earlier. It didn't happen to me, but I witnessed it a few times during my career."
Mr. Dad
"When a mom can parent but a dad can only babysit."
"UGH. My kids are 9 and 11 and when they were younger (so not that long ago), my husband would take them grocery shopping or to the park or to the movies, etc. and so often he'd get "oh, how cute, you're babysitting!" He was like "Umm, no, they're my kids. I'm parenting." SMH."
Tools & Toys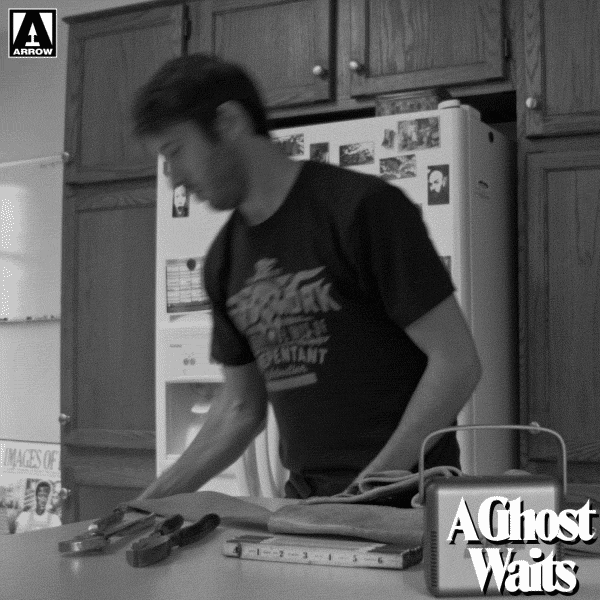 Lets Go Ghost GIF by Arrow Video
Giphy
"When I was a kid if I left my toys out and one of my parents stepped on them I got yelled at and in trouble for not putting my toys away. On the other hand, when my dad left his tools out and I stepped on one I got yelled at for not watching where I was stepping."
Oh that dad one got me. Why can you keep your clothes on the floor but I can't? Life doesn't have to be perfect but it can certainly be a bit more fair.
Want to "know" more? Never miss another big, odd, funny, or heartbreaking moment again. Sign up for the Knowable newsletter here.