We like to give people the benefit of the doubt, right?
As a result, we sometimes might choose to ignore things about certain people which others might consider a "red flag".
Be it the way they treated others, an issue of hygiene or cleanliness, or a financial or monetary situation, we might like to tell ourselves that this was probably a one-off situation, and they'll learn from their mistakes.
Sadly, more often than not, our concerns prove to be more than well-founded.
Which we often discover all too late, sometimes to utterly disastrous or humiliating consequences.
Redditor RichFortune was curious to hear about red flags people chose to ignore which they would live to regret, leading them to ask:
"What's the biggest red flag you ignored?"
Distorted Monogamy

"He hadn't actually told his ex they were broken up, just that they needed to 'take a break'."
"I should have taken a break too at that point."-bowlbettertalk
Always Be Honest, No Matter How Much It Hurts
'The biggest red flag I ignored was the one I was waving in my own face every time I chose to lie about or omit something to avoid hurting my wife's feelings or to avoid an argument instead of just being transparent and forthcoming and figuring out our problems."
"Happy spouse happy life is a big fat lie people."
"You're going to hurt your best friend real bad if you keep it up."- SilentCondor
Your Own Opinion Matters More Than Anyone Elses
"His friends had to convince me to stay with him after I was hospitalized for 3 days, miscarriage that turned into an hemorrhage, and he didn't visit once."- sad_ducky_duck
The Odds Were Not In His Favor

"When my now, thankfully, ex-boyfriend told me his psychologist was concerned about him dating but he thought we would 'beat the odds' and 'be a success story'."- necropant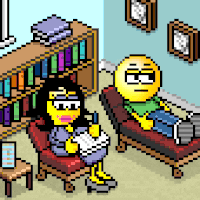 psychiatrist psychoanalyst GIF
Giphy
Well, Something Certainly Went Up In Flames...

"He showed up with one black garbage bag of his belongings, but said it was cause his place burnt down."
"Our place must have burnt down as well, cause he left with a black garbage bag of his belongings, a little over a year later!"- qweerbisam
Lies, Lies Lies!
"Sometimes the drama she had with other people didn't make sense.'
"Like I'd ask 'what did they say?' and she would generalize in a vague way."
"One time I doubled down and asked 'literally what exact words were said' and she started crying because she was so upset."
"Turns out she invented drama, including faking phone calls, emails, text messages."
"She couldn't give me exact words because there were no exact words."
"She was just a f*cking sociopath."- EastSideTilly
It Takes Two
"When conversations and meet-ups are always initiated by you and never by them."
"One sided relationships suck."- h1d1nn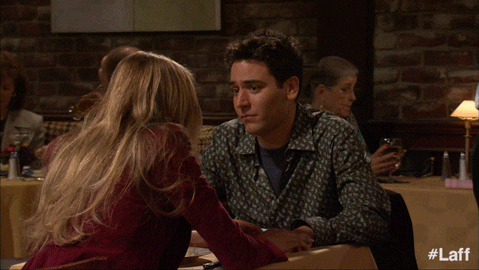 How I Met Your Mother Drink GIF by Laff
Giphy
No One Deserves To Be Sloppy Seconds
"Meeting me late evening/at night mostly in the car driving around or places like Mcdonalds and subway."
"I thought he is just busy, apparently he just didn't want anybody to see us together as he was meeting someone else who was better looking in 'appropriate' hours and places."
"After that I learned to ignore everyone who proposes first dates at 10.30. 'driving around and hanging out'."- german1sta
One Only Hopes They Got That In Writing
"When they promised me 'transferable skills' that would 'pay off in the workforce'."- lemontreelemur
No! No! No!
"'People always ask why I'm dating you because of how you look'."
"He broke me down so bad I'm still picking myself back up years later."- itstimetobeatbpd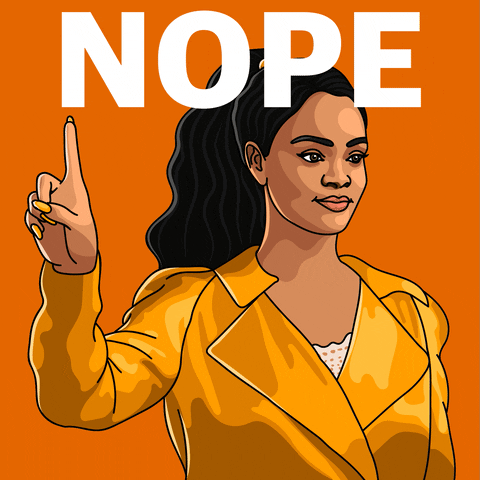 Oh No Reaction GIF by Ka-pow
Giphy
As Jane Austen taught us in Pride and Prejudice, first impressions can often be misleading.
There is, however, a sizable difference between someone being grumpy at a country ball, and someone who builds themselves up by taking you down.
As a result, it's always wise to trust our instincts, and allow ourselves to be proven wrong, rather than endlessly waiting to be proven right until it's too late.