Sure, babies are cute, but when they have a conniption fit with no built-in off-switch, we may have regrettable imaginations about how to silence them.
---
So when a meme surfaces featuring babies being compromised (safely), it can be borderline satisfying.
So here's a dose of schadenfreude for you heartless reprobates.

Unless you're a parent, you probably have no idea how a baby is X-rayed.
Ready?
This is how to keep a baby still during what can be a very tedious process.
Rest assured, the infant being contained is still able to breathe thanks to an opening in the cylindrical tube they're shoved into. And their legs have not been removed either.
Here's a better view of those photos.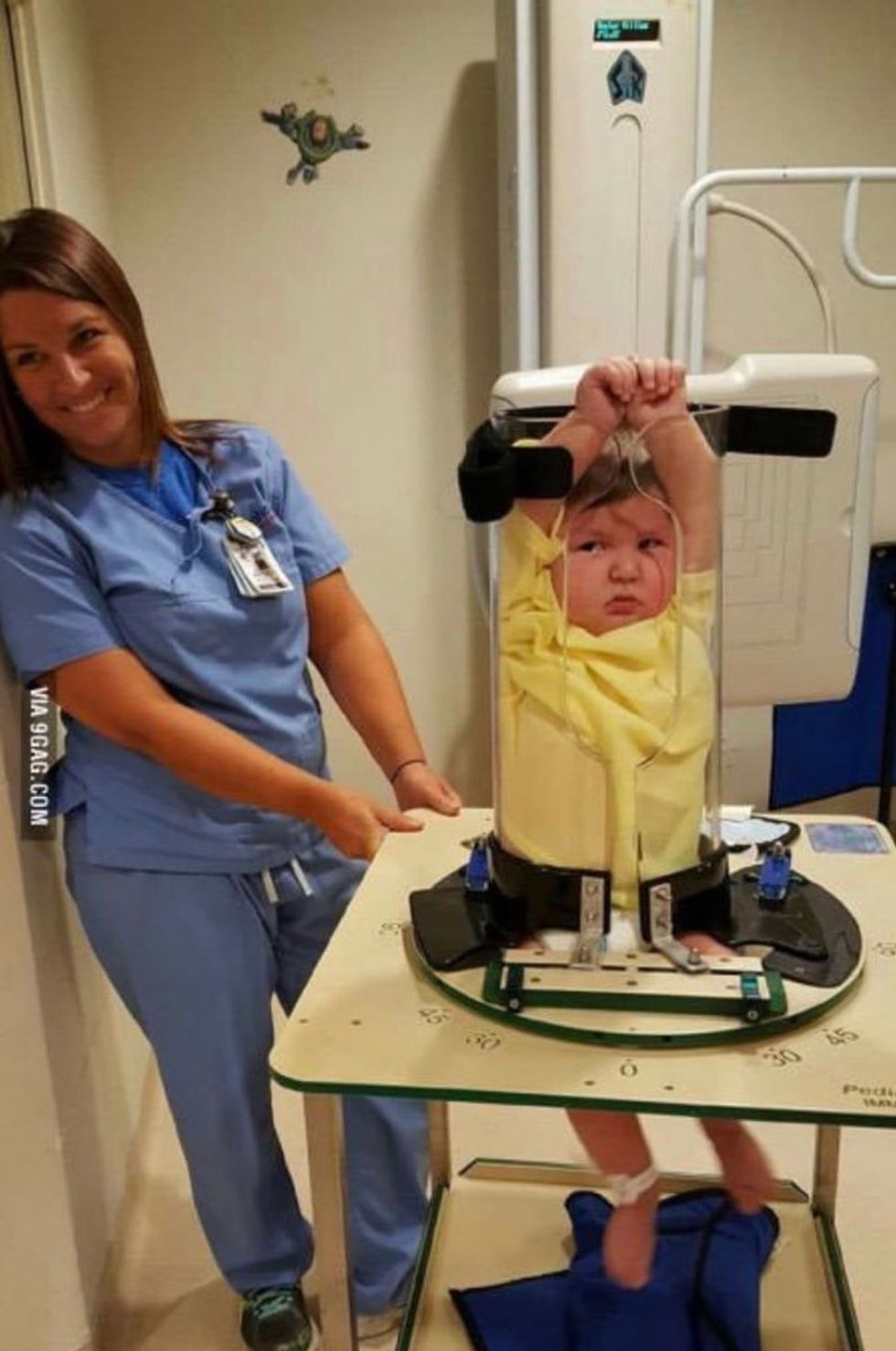 @mowziii/Twitter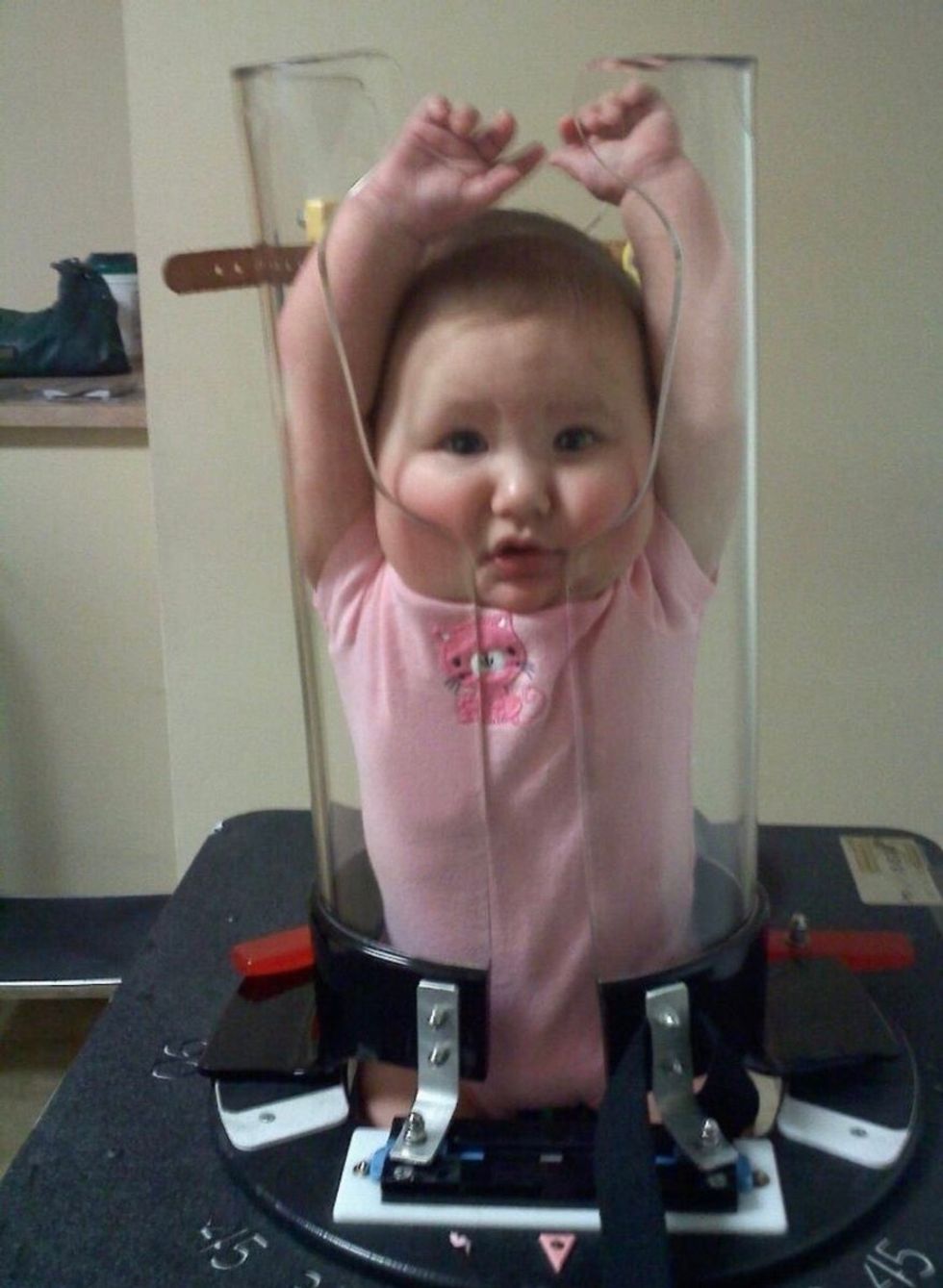 @mowziii/Twitter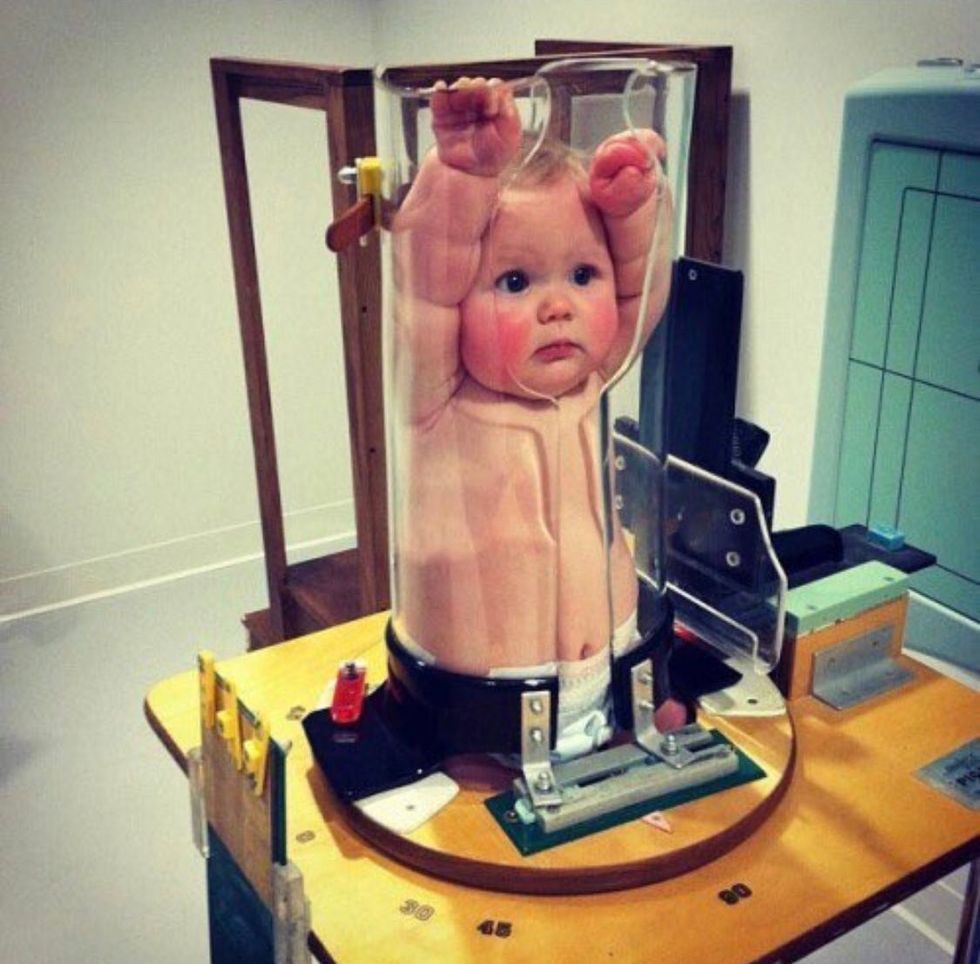 @mowziii/Twitter
Few parents had an unfortunate experience and didn't find Twitter's amusement over the photos particularly funny.

Their concern is that the experience is potentially frightening for the child.

However, most of the photos willingly posted by parents on social media present their tykes looking more annoyed than traumatized.
Obviously, the capsules reminiscent of a sci-fi experiment were crafted to keep the babies from squirming, as they often do.
They're called Pigg-O-stat pediatric X-ray immobilization devices and are designed to help radiologists take accurate X-rays and to protect the babies from exposure to the harmful radiation.

One radiologist had to make do with the resources available to devise her own Pigg-O-stat to keep a baby still during an X-ray.
It does look super uncomfortable.
Cue the memes!

An Augustus Gloop reference from Willy Wonka and the Chocolate Factory was inevitable. Fortunately, glutttonous children are not punished by being sucked into a tube in real life.

Let this tyke speak for heself.

Regardless if you thought it was funny or mean-spirited, we still couldn't contain ourselves.

Now if they develop ones for adults and MRIs...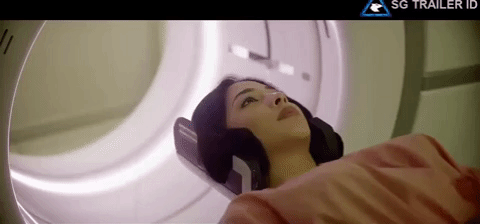 GIPHY