Some of us are lucky: We have good neighbors. We each go about our business; no one makes any noise or brings any drama into each other's lives... It's quite simple, really.
But others aren't so lucky, and chances are pretty high that you've been one of those unlucky people. (As have I, sad to say.)
You've probably fantasized about ways you could get petty revenge on your awful neighbors, and thankfully Quora gave us our fix in the form of the following question: "What's the pettiest thing you've done to get back at a nuisance neighbor?"
---
"Then one week..."
No real names used, because, frankly, I don't know if I ever knew their names in the first place, and I really couldn't care less what they are anyway.
I had just moved into my very first house. Pride of ownership and what-not. We're serving pizza to my brother and friends who helped us move. The doorbell—*my* doorbell—rings, and I cheerfully go answer it. It's a guy I don't recognize. Must be one of the neighbors, here to welcome us to the neighborhood! I open the door wide and greet him with a smile.
"You ran your truck all over my G. D. lawn and ruined it," Slouch McSneererson spits out at me. My brother, who happened to be just over my shoulder at the time, had been driving the truck, and he had gone up on the curb a wee bit to back it into the driveway. Bro and I walk out with Slouch to assess the damage. Trying not to make enemies on my first day in the neighborhood, I say, "Of course, I'll be glad to do whatever is necessary to fix it." It's a rut in the boulevard strip. I understand not being happy about it, but sheesh, it's pretty easy to fix.
"You're not touchin' my G. D. lawn, not after I dumped three thousand dollars worth of water on it to get it to grow!" Ol' Slouch grumbled. Okay, so what did he actually want then? I wasn't going to offer him $3,000 for a stupid rut. First, I don't care what he spent on the water bill, he watered his whole lawn, not just that one spot, and second, you pull up the sod, level out the dirt, put the sod back down. $20 to throw a little extra dirt, fertilizer, and seed in there to make it better. Nope, Slouch just wanted to beeyotch at me about it. Establish his place as better than me, I guess.
Now, both my wife and I have jobs. So on trash day, one or the other of us puts our trash cans at the curb like everyone else, then when we get home, we pull them back into the garage. Fast forward a couple weeks. Slouch catches me as I'm starting to haul the trash cans back to the garage. "Your G. D. trash cans were in the middle of the road all day." I look around, like, they're lying right here on the boulevard strip where they belong. "I kicked 'em back to the grass, 'cuz they were in my emmer-effin' way."
"Oh," I said. "Well, thanks, Slouch. I appreciate you watching out for us."
"Didn't do it for you! Keep 'em outta the street!"

Kinda hard to do when there's no specific time for the trash to be picked up, there's no one at home to watch for it, and telecommuting hadn't been invented yet, but… okay, whatevs.
Several more times, Slouch helpfully informed me when my G. D. trash cans were in the G. D. road, and in his emmer-effin way.
Then one day, I came home and one of my trash cans had been flattened. Like one of those magician's top hats. No credit taken for it, but I knew who did it. But it was one of those rubber ones, so I stood in the circle and pulled the sides up like a pair of pants, then clambered out of the trash can and took it to the garage. This happened 3–4 times.
Then one week, one of our trash cans disappeared. Interestingly, the McSneerersons suddenly had one more trash can in their possession than they had before, and it looked startlingly like mine. I told myself they must need it more than me, being more trashy people than we were, and let them keep it.
(Oh, one night I did sneak over there on trash day and put my name on it with a Sharpie. Just to needle them.)
They did other things to demonstrate their value to the community. Bottle rockets launched at other houses, breaking into garages to steal lawnmowers, breaking into cars to steal radios (not mine this time, but only because I kept mine in my now-stoutly-locked garage).

When the For Sale sign went up in our yard, they vandalized that! I'd have really thought they'd be happy we were moving out, they seemed so disturbed by our presence, but whatever. I didn't mention it earlier because it didn't fit in the rest of the narrative, but these were some really racist, bigoted people as well. They'd host backyard picnics from time to time, and as the darkness fell and the empty beer cans increased in number, and the bottle rockets started flying, you'd hear various disparaging comments about the various ethnic groups they were forced to work with and such. Edit: I just remembered that their house had a flagpole, and it flew the Stars and Bars, day and night. That doesn't necessarily make them de facto racist, but it doesn't put much distance between them and a culture that thought it was okay to treat people as object to be bought and sold.
Well, we got a few people looking at our house, and one young couple decided they wanted to buy it. They made a very attractive offer on it, and I was inclined to accept it, but first I spoke with the gentleman. Essentially, telling him that we're glad to sell to him, but feel he should be aware that the neighborhood is very white, and there are a small number of people in the area who won't be happy to see a black couple moving in. He smiled and said he was aware that the neighborhood was lily white, and that racism was a fact of life for him and his wife, and he wasn't worried about anything. Indeed, he was a big man—bigger than me, and I'm pretty big—and pretty solidly muscled. If anyone could stand up to Slouch McSneererson, this guy could.
So moving day finally arrived and we had a crew in to box up and load everything. I gave them instructions, though: the place we're going, you contract with a trash hauler, and they give you your wheelie bins, so we're not going to need the trash cans moved. Just leave them in back of the house. We filled them with all the trash we were leaving behind, including the perishable contents of our refrigerator and freezer. The truck pulled away with all our stuff, including our vehicles. But we stayed in the house for one last evening, "camping out" on the floor.
We got up very early the next day to catch our early flight out. Miraculously, in the middle of the night, our missing trash can apparated on our front lawn, as if it had been there all the time! Ol' Slouch thought he was getting one last dig in, apparently, as now we'd have to haul a dirty old trash can with us to our new home. He didn't know we were getting a taxi to the airport, nor that we didn't need the trash cans any more.
While my wife was getting ready to leave, I hauled that trash can and the ones in back of the house, full of all our left-behind stuff, including the now thoroughly stinky contents of our fridge and freezer, and left them on Slouch's front and side porches, with a paper taped to them saying, "You appeared to need our trash cans more than we do. Enjoy!"
I like to think that he believed them to be empty and gave them a kick, simultaneously hurting his foot and dumping garbage all down his front porch steps.
Not proud of it. But I do giggle like a schoolgirl when I think about it.
"She had a three-car-wide garage..."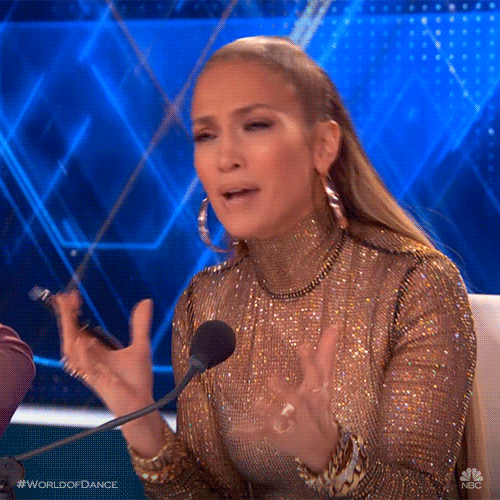 Giphy
Ah, the Snow War.
We had a neighbor who lived across the street from us who was a real b. After hearing the things she'd yell at her terminally-ill husband or her adult son or any of her other relatives who had somehow been induced to stop by, it was pretty obvious to me that it wasn't just her neighbors that she hated.
She had a three-car-wide garage with a correspondingly wide driveway, even though she only had one vehicle (this was after her husband had died). When it snowed, she expected whichever of her male relatives were currently at her beck-and-call to clear the entire width of the driveway. If it was just an inch or two of snow, a snow shovel would suffice. But once in a great while we'd get a deep snow. At that point, random-male-relative would arrive with a snowblower.
In addition to the snowblower, he also brought an apparently genetic lack of respect for other people, because the direction in which he chose to blow the snow was not—as would seem logical—onto neighbor's lawn, but instead into the street…specifically, toward the end of our single-car driveway (which was a bit further down the street from her driveway), where it turned into a wide patch of ice.
Because the street had a bit of a slope upward in the direction you'd need to drive to get off our street in the winter, that patch of ice made it nearly impossible for a car to get any traction after exiting our driveway. It wasn't just a nuisance; it was a dangerous nuisance.
Despite my husband having had words with her and with random-male-relative about the situation, it kept happening. Finally, since I was pretty sure that this behavior wasn't legal, the next time that the snowblower was used to cause this hazard, I called the police.
Sadly—according to the cop—moving snow onto the street turned out to be a perfectly legal thing to do. That news (which she overheard) seemed to please neighbor quite a lot. Unfortunately for her, that fact was very useful to me.
When her random-male-relative was done with his dirty work and gone, and the sun had gone down, I went outside with a nice, quiet snow shovel (we didn't own a snowblower ourselves). I removed the snow from the road in front of our driveway. In fact, I removed it from most of the street between our houses. But I was very careful about where I put it…
I put it, very legally, on the street in front of her driveway. From one side of her very wide driveway to the other, I built a ridge of snow about a foot high and a foot thick. I didn't set foot on her property at all. The snow was was all on the street, where the cop had very plainly said it was permissible to put it.
But once the twice-moved snow froze into a solid mass, there was no way she was going to get a vehicle out of her driveway. In fact, it took her quite some time the next day to get someone out to do the very difficult (no snow blowing possible) work of removing that ridge. The only bad part was that it was a Saturday (it would have been much nicer if she'd been late for work).
Interestingly, neighbor never permitted her random-male-relatives to blow snow into the street after that.
"A number of years ago..."
A number of years ago my wife and I lived on the ground floor of a two floor apartment building with approximately 8 units. Next door to us was a lady in her early 60s with a 20 something son of hers that rarely left the apartment and they proceeded to moan and groan at each other all day. The 20 something didn't have a job or any sort of plan for life or at least some idea what he wanted to do. Well, that wasn't the worst of it because about 2 months after we moved in and heard them screeching at all hours of the day we had woman with a child upstairs who moved in 2 months after us.
That wouldn't have been problem except for her and her kid dropping things on the floor at all hours of the day including 2 am, 4 am, 6am and whenever they felt like doing so. She would also play very loud and obnoxious music at all hours of the day while we would usually wear headphones or at least keep the volume to a limit where you could only hear it in our apartment just out of basic respect for others.
This went on for well over a year on and off and we talked to apartment management who didn't do anything about it other than tell her to turn it down. Well, that didn't work and they didn't bother to evict her for her behavior. Which also included leaving dropped candy and gum in the main stairwell and in front our interior apartment door. Finally apartment management came over to clean it all up because her next door neighbors were a bunch of pigs as well but at least they were quiet.
On our second year lease, we had already decided to move out after calling the cops countless times and being told that there was nothing they could do about loud music at all hours of the day which I found nonsense because its a disturbing the peace even in the state we lived in as well as the city having a noise ordinance. They simply didn't want to do their job and I politely told one of the middle aged officers thanks for nothing so much for protect and serve.
So finally we got our future moving plans together and found a brand new place in a smaller and more quiet town without some of the big city drama that was going on in our community. After dealing with the cops and the apartment management company, we were just wore out from all of the nonsense including having a child who was aged 0 to 21 months at the time.

Our final middle finger to the neighbor was to leave for a day on the weekend and make sure to have every radio blasting in the entire apartment including the boom box stereo in the living room and another couple of radios in the bedrooms that were very loud. We left for the day and went to visit some family about 50 miles away. I can only imagine the sheer frustration that upstairs neighbor had as we left for an overnight stay at relatives in the new town we were moving too. Anyway, on this Saturday evening we received a cell phone call from the management company that they were going to go into our apartment because the neighbors had complained about loud music. Well they did and shut down the radios but after that we didn't have any more problems for the 2 months we lived there prior to our move and finished out our lease.
Its too bad you have to go to extremes to get people's attention but sometimes that's just the way it is because some people aren't very smart and don't listen to reason.
My neighbour's 22 year old stay home delinquent had an habit of sticking his head out of his attic room and yelling at the kids, mine included, when they were playing. This tended to happen on weekends when he was nursing an hangover.
Entreaties to his parents by the parents of the affected kids did nothing. Nor would he come out outside when challenged by an irate parent. Then he called my daughter a c*nt. She was 6. I decided to deal with it.

One day a bright blue Rover Metro appeared outside his house when everyone was out. This car had a tax disc in the window and it was before the days of computerised insurance databases. It was therefore legally parked and all locked up. Although roadworthy it looked a state with a long scrape down one side. It would look good sandwiched between their BMW and Toyota. In fact it looked just like the one my friends sister was selling for £30 since it got scraped on a skip. However this one was special. Someone had gone over the entire car with an indelible marker pen. In foot high letters. Every panel had a neat statement identifying my errant neighbour as a prolific ahole.
Every bit of the car including the roof had his name, address and a variation of the same accusation. At five pm his mum came home. She saw the Metro and instantly jumped into her car and shot off. Five minutes later she was back with a can of black paint. She tried to spray over it but someone had sprayed WD 40 on the panels and it had sat in the hot sun drying all afternoon. The paint wouldn't stick. It was so funny seeing her on her knees desperately trying to cover up the abuse. When the son and husband came home all hell broke loose. It went on for weeks.
The kids loved it. They would stand around it and read out the statements to each other, loudly asking innocent questions like "What's a Nonce?" Nobody knew who owned the car and the police refused to get involved as the car checked out as all legal. The local police knew it was community action because of the son, they wisely stayed out of it. It had a sting in the tail too.
One day, about a month later there was a lot of shouting from Mum just after the post had been delivered. She had always accused the son of some kind of involvement and didn't believe that he knew nothing. She was loudly calling him a lying little bastard! Someone had sent the registration document for the car off in the son's name. She was furious. This meant he was legally responsible for the car. It also meant he could deal with it but he was unable to move it due to lack of keys. Even if he did get into it someone had removed the fuel pump relay so it wouldn't start. They ended up having to pay to have it taken away. I last saw it on the back of a truck and thought "Lot of car for £30" As for the son he became known amongst the neighbours and especially the kids as the Fiddler in the Roof. He never swore at or even spoke to another kid on the street ever again in the time I lived there. You can always find a way back at someone if you think about it a little.
As an adult, I'm very (well, somewhat) ashamed of having done this, but I really don't think there was any other way to end the constant war.
The high school I went to had the oldest rivalry in the state I grew up in. The week prior to the football game was mayhem, filled with bonfires, fights, and an all-out, nothing off limits prank war. Some quick examples: one year they burned their school name into our football field, so we let a herd of goats loose on theirs; they stole all the letters off the ornate wooden sign at ours, so we took their mascot statue and sunk it in their campus pond (they were pirates, so it was fitting); they stole our goal posts so we dyed their pool blue with a mix of Kool aid and Jell-O… it was insane.
Anyways, my next door neighbors had a son that went to my school, but his gf went to the rival. During Spirit week, everyone decorated their cars with paint, flags, streamers, etc. My senior year, his gf and some of her friends started targeting me. Over the course of the week I had to deal with around 6dozen eggs, shaving foam, more tp than I care to estimate. After the first night, I started parking at the close end of the driveway instead of on the street (4cars in our fam at the time), but that night they egged all our cars, not just mine, and let the air out of all the tires. It went on for 4 nights straight, with me having to get up before sunrise to wash all the cars and use the air pump to refill the tires.
Now, my father is very conservative and doesn't back vengeance in any way, but he was pissed. The eggs and foam ruined the paint on 3 of the cars, including his new caddy, so he told me quite clearly that as long as I didn't get caught, I could get payback.
The night of the game came, and they won, as per the norm, so the gf and all her friends were at my neighbor's house partying. With all the music and whatnot, we could've set a nuke off and they wouldn't have heard it, but a couple of friends and I played ninja. With a combo of baloney slices, life savers, and nail polish remover, we turned her lovely little beamer into a polka dotted nightmare.
For the uninitiated, baloney eats thru the clear coat and the grease usually prevents it from being easily washed off; with the Lifesavers, it's lick em and stick em and if you try to remove them without dissolving them, it takes the paint with it down to primer; and of course acetone will eat thru everything down to the metal and can be used quite effectively with a sponge brush.
Her screaming woke us all up the next morning. While my dad didn't approve of some of the drawing and word choice, he gave me a discreet high five and said he had gotten his money's worth.
Ironically, my first college roommate went to the rival school. We shared many laughs about the crazy antics of our class, and agreed to not damage one another's stuff. Before I moved to the SW, I made a point to go home every year for the game, so my kids would get to see where mom spent 4 amazing years.