What every happened to the good ole days when we met one another, searching for love, at a bar? Now everything is on an app. And these apps are proving more and more dangerous and faulty. Wouldn't you just love to know who runs these sites though and how their love lives are working out? Also, knowing the statistics of how we're all connecting (i.e... swiping) could help out with saving so much time. Let's see whose willing to spill the tea on the behind the scenes on the search for romance.
Redditor
u/brunetteht3
wanted everyone to know exactly what they're getting when signing up for love with these "apps" by asking staff to divulge....
Redditors that worked with a dating company (Tinder, Bumble, Hinge, etc.), what's the most insane user stat or behind-the-scenes fact you found out about?
---
Can't Look Away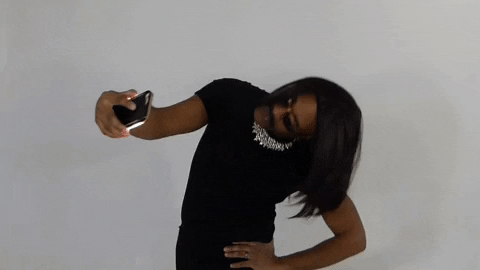 social media smile GIF by Robert E Blackmon
Giphy
I have a friend who works for... I wanna say Tinder. Anyway, the company isn't important; what is important is that her ENTIRE job is to remove inappropriate images. Her JOB is to look at penis pics all day. Five days a week. That's all. No stat. Just a weird freaking job.
Renewals....
My ex bf worked for the Yahoo Italy dating site back in the early-ish 2000s. His job was to pretend to be a woman, and message male customers just as their accounts were going to expire. This would encourage them to pay to renew their subscriptions. Once they renewed, he would ghost them.
He only lasted for a few months due to how unethical it was.
Analytics...
I ran operations for an online dating company (notably not affiliated with Match). From database analytics I can tell you a few things. Men initiate contact around 80% of the time in straight matchmaking, and if you are a woman looking to date other women and you simply initiate contact with another woman you have a good chance of success simply because it's very very very common for women to match but then neither initiates contact. IIRC we were able to determine that it takes on average about 3 dates before sex happens (I don't recall how we worked that out, I'm not a data analyst, but presumably it was some keyword based algorithm looking at chat messages).
We got so many requests for information from the police that we had an informal system with them, to save them from wasting time getting warrants for information about people who we didn't have data on, they would ask about a particular name/email/whatever other identifier and we would just say yes we have data about them or no we don't, and if we did they'd then go get the warrant to get a copy of it.
The other thing I can tell you from our analytics, that really shouldn't be at all surprising, is to get some decent profile photos. Go get your talented friend or just hire a photographer to take some really nicely-lit well-composed photos of yourself and watch your match rate soar.
Phonies....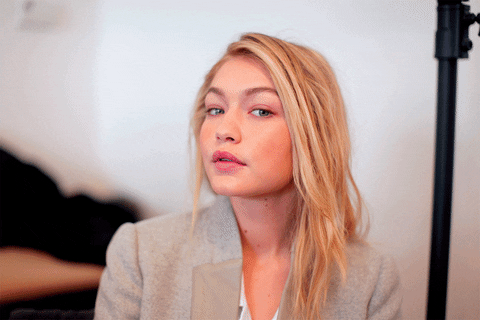 Gigi Hadid Kiss GIF by Clint Spaulding
Giphy
My old boss was the financial controller of a big dating site. He kept on seeing these big invoices for modelling agencies and initially thought it was because of the big parties they used to host. When he asked about it it turned out it was just content for the fake profiles they created to lure in users.
Ownership....
Most dating sites and apps are owned by one company The Match Group. They have a near monopoly. I think bumble is one of the few not owned by them.
Those morons bought OkCupid and turned it from something awesome into a steaming pile of that sucks even more than Tinder.
For those that don't know how it was 7-8 years ago:
Usernames (could be your first name or something else like a nickname)
Various Free text fields to describe you; also searchable
Structured metadata (age, smoking, drugs, looking-for, offspring...) that could be filtered by
"Match questions" that were actually fun to answer and check how others answered on stuff interesting/important to you
"Quizzes" from personality type over nerdiness to kinkiness (and much more) and you could see the results in someone's profile
No swiping, you just messaged people (actual messages or chat, and you could switch from one to the other if you were online at the same time) if you wanted to
Premium accounts were very affordable and only had some small gimmicks but nothing seriously important (search by more superficial details like body type, not showing up in someone's visitor list unless you want to reveal yourself, etc.)
So basically it was an awesome site regardless if you were looking for friends, dates, fucks or were just curious to find out more about strangers.
And now? Real names only, swiping, no search, sh!tty UI (clearly not interested in desktop users), much more expensive premium accounts.
Following the rhythm....
I would love to know how openly cynical the algorithm really is. My feed on Hinge shows absolutely no one I am interested in. And suddenly, the 'roses' feature pops up. I am interested in all the people in the Roses section. But - oh - it's £4 to buy ONE rose. Which is no guarantee of a match, much less a date.
They want to keep you using the app and spending money for as long as possible and their slogan 'designed to be deleted' is such bs it's comical. And you can't turn to other apps because they're all owned by the same corporation.
The 99%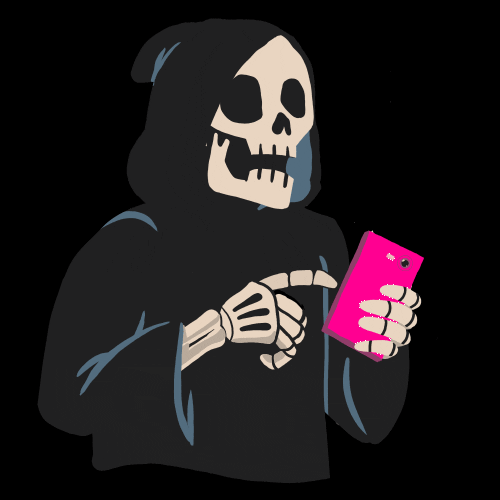 Disappointed Talk To Me GIF by Dark Igloo
Giphy
This was years ago now, but I used to work with a guy who had been an engineer for Match.com.
He said 99% of the profiles were inactive, and that 80% of the active profiles were men.
He didn't provide numbers but also said the was a huge disparity between the average number of messages sent to women versus those sent to men. According to him, all told the site was mostly men reaching out to dead profiles and never getting responses.
As I said however, this was years ago, so it's entirely possible that they've cleaned the site up since then.
Right ain't right for all....
Not been working but a friend wrote her master thesis about the different criteria in online dating and real life. Almost half (43%) the female participants who were in a relationship told they'd never have swiped right on their current partner. Other interesting results were that over 60% of men they wrote with on apps and agreed to go on a date, would have no chance, if they asked in real life.
Edit: Since many asked about the thesis, I'll ask her if she can share it here but be prepared, it's in German. As to the second point: I don't know exactly how she worded the question in the survey but iirc she was referring to clubs and the like.
Bugged
A couple met on the dating app I worked on. Unfortunately, the man passed away and the lady returned to the app where they met for remembrance.
One day, a bug in the system made some profile likes to be sent again after months and she received one from her deceased boyfriend.
Her bug report was heartbreaking.
Oh Mary Jane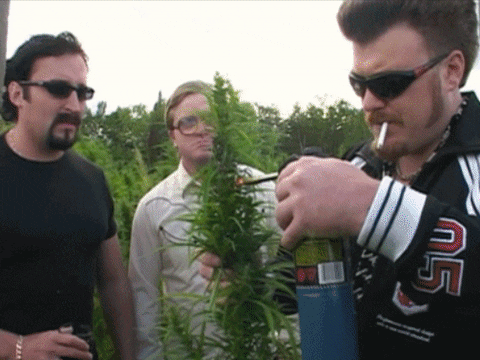 weed GIF by Cosmic Evil
Giphy
Lots of gay guys get banned from Grindr selling weed. Would get a lot of emails of "why am I banned." Go to their profile and will say "HMU for that 🌳.
Want to "know" more? Never miss another big, odd, funny, or heartbreaking moment again. Sign up for the Knowable newsletter here.