Every town, big and small has it's secrets and it's wild tales and cast of characters. All of those pieces of the puzzle combine to make legends and stories passed on through generations. Although they are only tales told in secret and never brought up in proper public. No one wants to discuss what could be when the mystery is still not resolved.
Redditor u/PMForDickGraysonPics wanted to hear stories from everyone about the kooky details in small towns out there by asking them to divulge.... People who live in small towns, what's the story everyone knows but no one likes talking about?
---
With Pepperoni....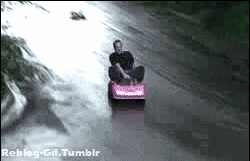 Giphy
In my town we had the Mayor's daughter drive drunk through a pizza place and get out of the car and walk up to the counter and try to order. It was on the news for like 1 day and then disappeared completely. The place just opened back up. sh3nto
It Never Happened. 
The superintendent of my hometown school district got a DUI IN A SCHOOL ZONE and used his wealth and influence in the community to not only get out of jail time, but to get the arrest completely scrubbed from his criminal record. He's sued multiple people for slander for mentioning it publicly because, as far as the official record is concerned, it "never happened." astaten0
The Dungeon. 
There's a dungeon under the abandoned yellow house in the park that was used by the current owner's great grandfather. He admitted on his death bed that he was the cause of 13 disappearances from the 1910's to the 1930's. Issue is, we don't know who the 13 victims are since the surrounding area has had hundreds of disappearances over the decades and we have nothing to go off of except a period of nearly 30 years. Plus, no one wants to think about a relative or ancestor being locked up in there. AnneAuthor
The Spot. 
A gazebo was removed from the town green because it became a place late at night where people were regularly caught having sex.
It was a beautiful gazebo - with comfortable benches (like church pews) where people could relax in the warm weather and enjoy the town green. But… no more. Back2Bach
Dude was DEVASTATED.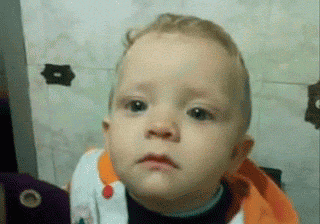 Giphy
One day I see a bunny. But like a HUGE bunny. I thought it was normal sized but as I got closer I realized I was wrong. Thing was an absolute unit. Like medium sized dog. As time went on I would occasionally see more and more of these gigantic mutated rabbits.
So turns out this guy had a couple of pet giant rabbits and then moved out to college. The official story his parents gave him was that his beloved pet rabbits got sick like a week after he moved out and had to be put down. Dude was DEVASTATED.
My guess is that the rabbits weren't put down and were instead released. Now I'm not sure if Flemish Giants can interbreed with wild bunnies, but everyone swears that even the local bunny population is composed of mega bunnies. And the parents are low key kind of hated by everyone now for being nasty to their child. MisterComrade
Under the Rug. 
About 3 years ago a young lesbian couple came up missing. They found their car half submerged in the river but no sign of the girls. They found them a week later in the river dead with bullet wounds in their heads. It devastated the town when it happened but I feel like it got covered up quickly so it wouldn't scare off any tourists.
They made a small memorial near the river for the girls, and it's been vandalized beyond repair twice now. In the other town I lived in, the mayor's wife killed an elderly couple on Christmas Eve while driving drunk. She never did any time. Completely swept under the rug, but he didn't get reelected thankfully. ravenclawpoetry
Change of tone......
Change of tone on this one but I figured I'd share anyway! I grew up in a tiny farm town in PA. On Christmas Eve, one of the local farmers would go to all the houses with kids and climb on the roof and walk around for a minute or two to keep our belief in Santa alive and well. It's hilarious cause he never asked, just always did it every year. It obviously wasn't talked about much so that the kids never caught on, but was truly so cute. cashewcheez
The Cover-Up. 
Young local lawyer is kidnapped in the middle of the night at gunpoint and ordered to tie up her husband. There is a man in jail for the kidnapping but she has never been found. Happened in the early 90s and the theory is she was killed to cover up corruption in the court system. She was supposedly going to the DA about some shady stuff. Lnzy1
Compacting....
Two guys robbed one of those car compacting places, where they mash up old vehicles into giant metal bricks.
They went in at night, dropped off by their gfs to go get parts and scrap to sell I guess. They'd done it before, the owner found out and waited for them one night.
Shot both in the backs of the heads, put their bodies in a car and crushed it up.
The truck didn't come to pick up the metal for a couple days so the one with their bodies sat out in the heat, the officers only found them after the gfs telling police they dropped them off there and couldn't find them again. They checked the place and found them from the smell.
I remember before the two guys were found, missing posters of them were all over the town. Zerobeastly
The Insanity. 
There's someone who has been killing people in my town and their bodies have been found, around the same time every year in a large lake. Nobody talks about it but people are being kidnapped, beaten, tortured and murdered by this sicko! It's insane. Ardie_BlackWood