Close Encounters of the Celebrity Kind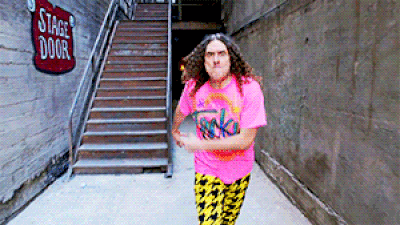 On his 2014 album Mandatory Fun, Weird Al Yankovic sang all about mundane celebrity encounters in the song Lame Claim to Fame. In the lyrics, he mentions being in the checkout line behind Steven Seagal, sharing a public restroom with Jonah Hill and staying in the same hotel as Zooey Deschanel.
A lot of us have that friend who likes to say 'did I ever tell you about the time...' then recount a similarly underwhelming celebrity close encounter.
So Reddit user ghostx2 asked "What's your most mundane celebrity encounter?"
Here are just a few of the highlights.
Sharon Needles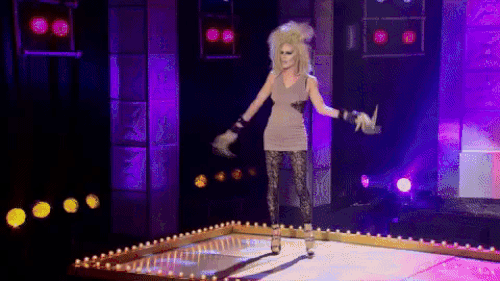 I once stood behind Sharon Needles at a Lady Bunny show. She stepped on my toe by accident
It was awesome.
Edward James Olmos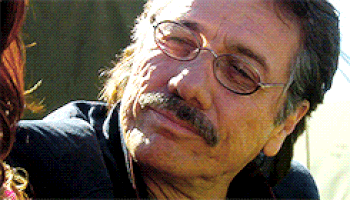 I saw Edward James Olmos on a flight once as I was boarding. He smiled and nodded. My wife wondered why I was grinning like a fool at an old Mexican man.
Stephen King and Molly: the Thing of Evil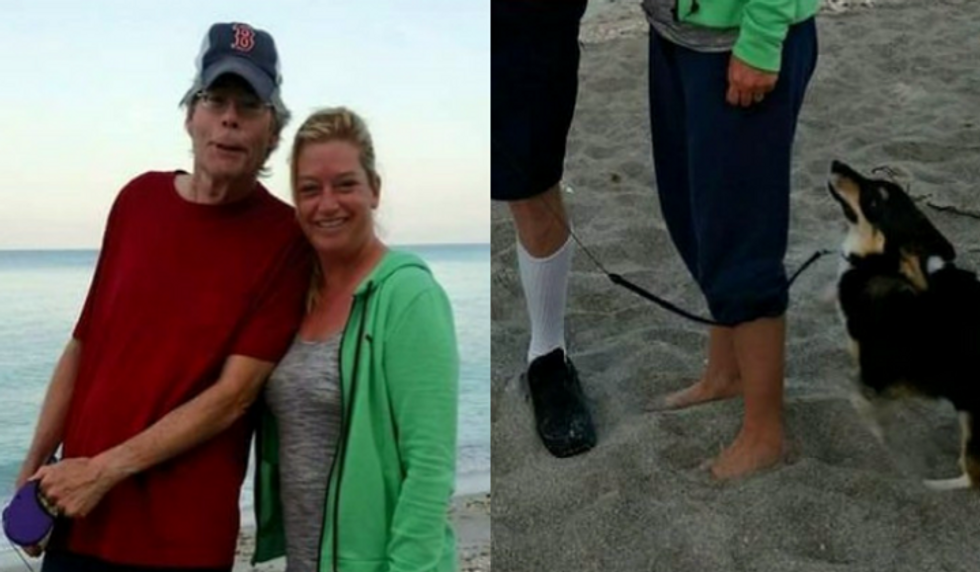 I was sitting on the beach at 7am watching the sunrise, next thing I know, some weird guy is walking behind me with his dog. He looked super disheveled and creepy, and he just kind of waved and kept walking. It was just my mom, stepdad, and I on the beach. That's when we realized who it was - it was Stephen King.
Here's a picture of my mom with him, she was totally caught off guard as he's been her favorite author for decades.
Patrick Stewart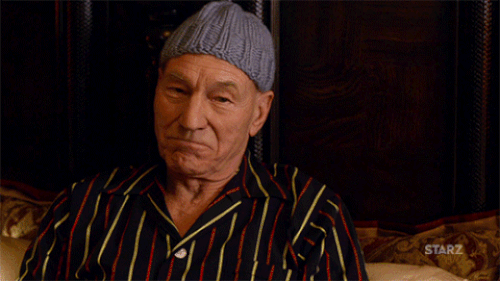 I waved at Patrick Stewart and he waved back.
Johnny Knoxville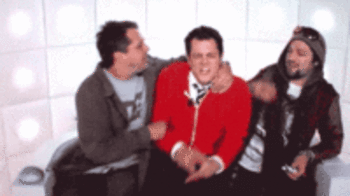 Sat next to Johnny Knoxville on a plane once.
LeVar Burton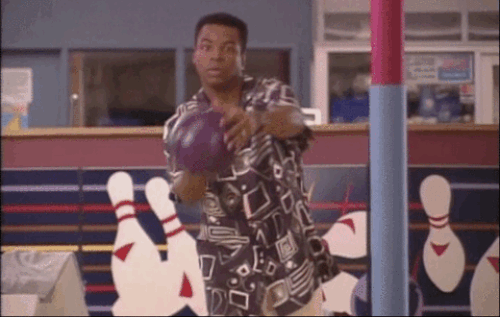 When I was younger, we went into NYC for something or other, and Levar Burton was at the table next to us. Since I was a kid and watched Reading Rainbow, it was awesome. I was also too shy to say hi or to want to bother him, so he was just there, being left alone.
Shaq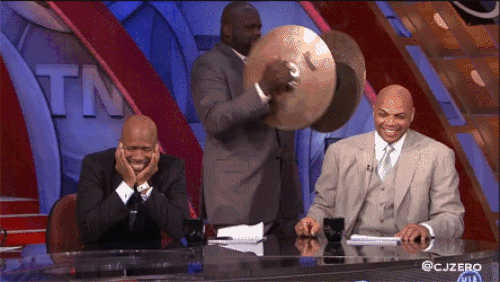 I was walking into a movie theater bathroom and Shaq was washing his hands. Had I been there 30 seconds earlier I could've stood beside Shaq at a urinal. DAMMIT!
John Goodman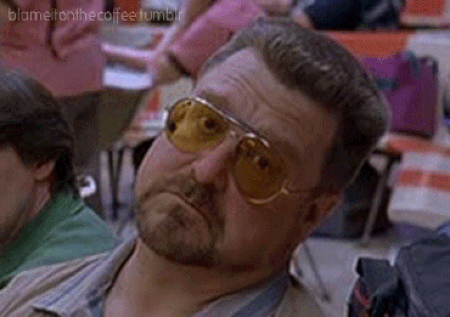 I saw John Goodman during Mardi Gras in New Orleans. I said "I love your work Mr. Goodman." He said, "thanks."
Kid Rock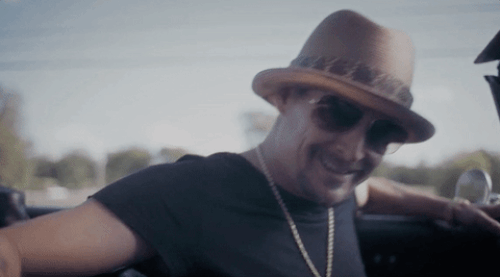 My work van broke down in front of Kid Rock's house. While waiting for tow truck I was asked to move by security, when I explained why I was there he came out with a beer. Chatted 10 mins and went back in.
Robert Redford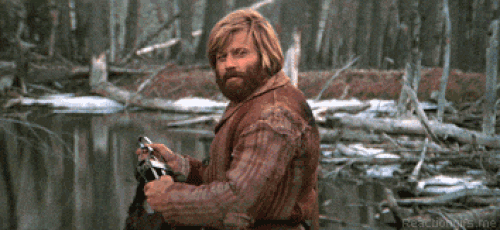 I was eating at the restaurant by Sundance Ski Resort. Robert Redford strolled by, walking on lemon wedge that was on the floor. A lemon seed flew out and hit me on the ankle.
Suge Knight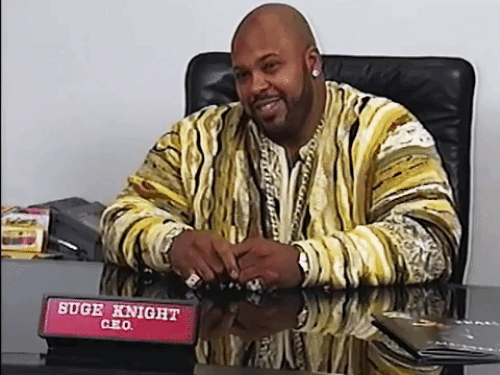 Walked past Suge Knight and his entourage. Thought to myself, "was that Suge Knight?" and then some girl was like "OMG, that was Suge Knight"... then I was like, "Yeah, it was Suge Knight"
Stephen Hawking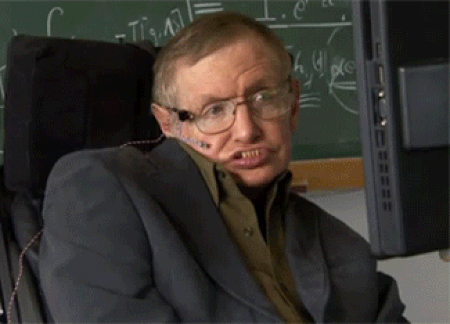 My friend held the door open for Stephen Hawking, at a Holiday Inn.
Sal Vulcano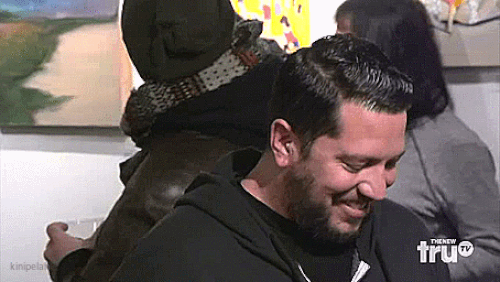 Sal Vulcano from the Impractical Jokers rides with my company a bunch. One time just cause I wanted to talk to him cause i'm a fan I called him to give him his drivers info and he apologized a bunch for various things.
Which is apparently a thing he does, I learned it on the Inside Jokes episode that he doesn't do well socially and apologizes out of nervous habit and it turns out to be true.
Something like "Yea sorry, I can't check my phone sorry, we're taxiing to the gate now sorry".
Eminem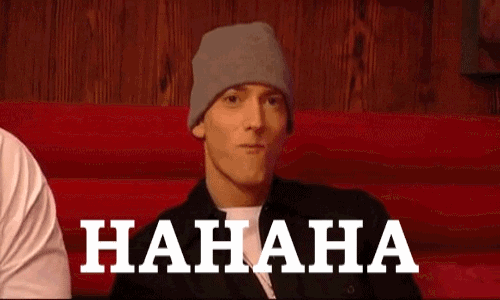 Saw Eminem getting a slushy at 7-ELEVEn. I too was getting one and said "how's it going" in a very casual manner barely giving notice kind of way. Dude behind counter was acting like the President of the United States just walked in.
Mark Ruffalo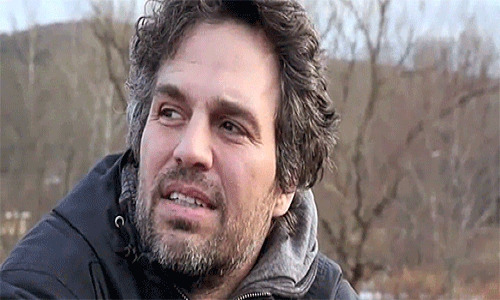 Used to work in SoHo, NYC, and one time Mark Ruffalo came in with his kids. When he got to the registers, the cashier didn't recognize him. He asked Mark if he had an account with the store, and then needed to look Mark Ruffalo up by phone number. Mark gave a number that, presumably, was his agents, because when the cashier searched he got back like Julia Roberts, Samuel Jackson, and some other celebs. Cashier looked legit confused, and it wasn't until he was like, "Okay, what's your first and last name?" and Mark went, "Ruffalo, Mark" that the cashier got all red and was like "OMG I LOVED YOU IN THE KIDS ARE ALRIGHT."
Mark played it very cool, was super casual, and just in general was a nice dude, even though he obviously wanted to GTFO.
Simon Pegg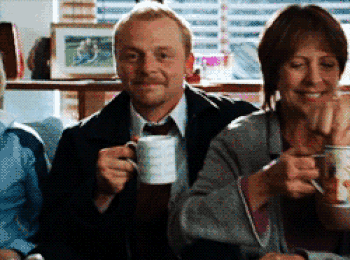 I sold some stationery to Simon Pegg when I was working at Borders.
I honestly did not even think it was him at first because it was like a regular Tuesday afternoon. We really didn't say anything throughout the transaction, but at the end I asked him, "Has anyone ever told you that you look like the guy from Shaun of the Dead?" And he replied in a voice I easily recognized, "I am the guy from Shaun of the Dead."
Gary Busey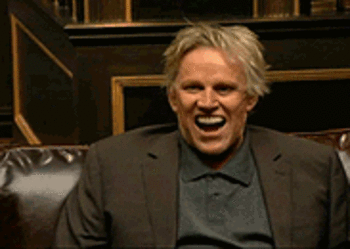 Gary Busey took a photo of my wife and I on our honeymoon in Hawaii. He was surprised we asked him to take our picture instead of the other way around.
Criss Angel & Daniel Tosh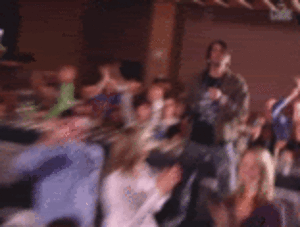 I saw Criss Angel and Daniel Tosh walking down the street together in Vegas, I said I was a fan in passing and Tosh told me to go f$#% myself.
Robin Williams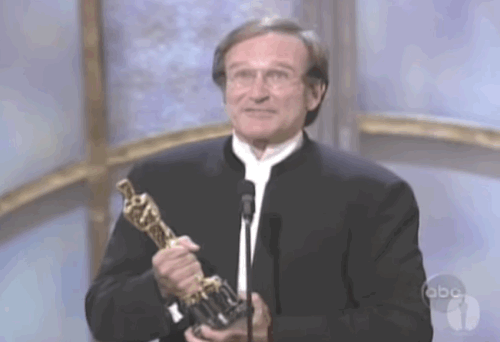 When I was 7 or so they were filming a Jumanji scene right down the street from my house (where Robin Williams handcuffs the cop to the car or something). I climbed a tree in my front yard to watch the filming. In between takes Robin saw me and waved at me. I was way to nervous to meet him.
If you watch the scene it ends with a camera pan and the scene cuts right before it would show my old house and the tree I was in.
Was He Nicer Than Chevy Chase?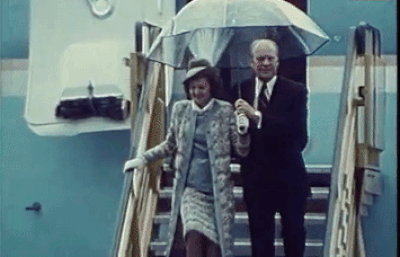 President Ford tossed me a nickel at a parade.
I was 5. I ate it.
I remember my mom holding my head over the toilet as I was vomiting it back up- saying "Damn President Ford!"