People Share The Strangest Conversations They Have Ever 'Accidentally' Eavesdropped On
Did you hear what they just said?
Curiosity is a natural human behavior. We all do it. Who can't help but use our God given gift (the sense of sound) to listen to the stories of our fellow humans. And if you're talking and living amongst the public... well that's on you.
Redditor u/LeggyBald wanted to know what sort of odd secrets have been inadvertently unearthed by asking.... What's the strangest conversation you've "accidentally" eavesdropped on?
---
The Cold Man.
Giphy
Black family in the Christmas decorations aisle:
~3 Year Old: Dad! Can we get a white man for Christmas?
Shocked Dad: What?!?
~3 Year Old: A white man! points at shelf
Shocked Dad: looks where son is pointing and laughs No no son, that's called a SNOW man. sharrrper
Schoolyard Chatter. 
I've told this before, but whatever.
Two of my students were talking about this guy texting one of the girls, saying they think he's texting her to get to her friend who recently got her phone taken away.
I chalk it up to middle school drama, day goes on.
Later I hear the girl who had her phone taken away say "I think I'm scarred," and something didn't sit right with me about it. I circled back and was like "Hey kid, need to talk to me about anything?" She mulled out over for a bit and asked for a private convo.
Turns out this guy had sent a third girl a penis pic, and oh yeah he's not a guy their age, it's their teacher for an out of school extra curricular.
That was not a fun day. Stoneheart7
The Fugitive 2! 
I was pulling up to an intersection with a bus stop right as the light turned green. I crept by this stop and all I heard was an old black dude say "And that's how the fool took my leg!"
I look out my passenger window to see him with a prosthetic in his hand, sitting in a wheelchair, facing the other people at the bus stop.
Idk what story they heard, but it was damned good. BuckSenna69
Pooped. 
A few kids were debating on what happened to the poop after you flushed it on the train. One believed it exploded on impact with the rails, another debated the possibility of it being shot out of the side like a cannon, and another knew it was used to fuel the train. saltnotsugar
'Til Death...
Giphy
Heard over a cube wall at work: "You promised that we would get a divorce after you got your green card!" 7Finger
Ding-Dong....
Not something I heard, but what someone eavesdropped on me.
I used to work at a restaurant, and every member of the kitchen staff was Indian, and didn't speak english very well. There was one white guy that worked there, and for whatever reason, they all called him "Ding-Ding." White guy was having a birthday party, and invited us all.
One of the Indian guys, and myself were standing outside the restaurant smoking, and the Indian guy says to me *Indian accent* "Hey man, you going to ding ding party?"

A guy walking by us stopped, and said "I'm sorry, I just over heard you guys, and I have to know what a ding ding party is?" I couldn't stop laughing, and eventually told him what it was. bobloblaw0127
Who Doesn't?
I was on the train listening to a woman yell on the phone that she wouldn't be able to make it to her dentist appointment because she had left her teeth at home. legoeggo323
Happens to the best of us. DJAllOut
Don't Stop Talking....
Once listened to a story a woman was telling her friend sitting next to me in a café.
She became suspicious of her husband cheating on her when she was helping him unpack from a business trip and noticed a weird white stain on his shirt. She told the whole story of her googling how to figure out what it was, which i think included using specific light and stuff.
Never actually got to hear the ending tho, unfortunately. lilacti
With Linguini?
Didn't hear the full conversation but I walked in on two employees at a convenience store with the conversation ending with the phrase "...and that's when we hid the clams." tHeNiGhTmAnCoMeTh413
This is one of the simplest stories in this thread and yet it's the only that's made me laugh more than a chuckle. Thanks for sharing! natedawggy27
Like a Grapefruit....
Giphy
At a Chinese restaurant. An old man says to his friend, "I'm telling you my testicles swelled up like this." Then he holds his hands apart like he's holding a grapefruit. Brice500
That legit happens. It's insane. You ever seen a bowling ball stuffed into way too tiny, scrunched up, purple leather bowling ball bag that was rolled around in sweat and dog fur? It's worse than that. fudgiepuppie
A malleable fact isn't a fact, it's an opinion.
So it feels like much of early education has been a big bag of opinions heeped onto generations prior.
No wonder those standardized tests were such a mess.
On the flip side of that thought, life, and science evolve, so facts do change.
Once you're out in the real world, so much has to be relearned and disproven.
Who can keep up?
It feels like we should be paid as participants in the school of life.
So let's do some relearning.
Redditor yepvaishz wanted to hear about the times we've learned some new things about some old things, so they asked:
"What was a fact taught to you in school that ended up being disproven during your lifetime?"
The amount of lies we were fed in school is too high to count.
So let's sift through memory lane and make some corrections.
RECOUNT!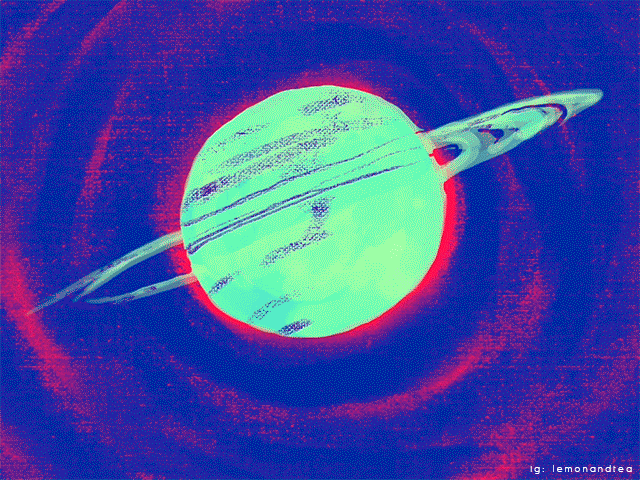 My Work Animation GIF by Andi
Giphy
"From an educational filmstrip: 'Saturn has four beautiful rings...' The Voyager photos of the thousands of rings had come in like a week before we watched this."
robaato72
Never say Never
"Germany would never reunite. The French would never allow it."
Powerful-Ad9392
"I'm German and I was 11 when it happened. We housed our East German part of the family for a couple of weeks when they came over to visit. My cousin was my age and had never been shopping (just wandering around a mall looking at things) and my uncle begged my dad to take him to a hardware store just to see what stuff was available."
"Just three months before the wall fell, my dad had been over to visit them, just by himself, saying it was too dangerous for us kids (and I imagine it would have been a hassle getting permission for the whole family). It was such a wonderful time. A peaceful revolution without a single gunshot."
"I'll never forget the moment when the people who had fled to the German embassy in Prague got told they were allowed to leave. That collective scream of joy and relief by 4000 people still makes me tear up every time I watch the video. https://youtu.be/Qh9EwNurawE"
best-in-two-galaxies
200 MPH
"Pompeii was buried slowly by falling ash. They pointed out that remnants of people were found, right in the middle of doing things, but didn't realise this contradicted the burying being slow. It's now thought that it was buried very quickly by pyroclastic flows - superheated gas travelling over 200mph."
ablativeyoyo
"It's also blew my mind to find out the 'bodies' you see at the site were the hollow spaces where a body once was, filled with plaster, and the hardened ash removed. As a kid I never thought about it I just saw shapes of bodies and thought 'that's a body.'"
Zanzoken814
Bye Kraken
"When I was a kid, the Giant Squid had never been captured or photographed, and some people talked about it like it was el chupacabra. My little brother always said he'd be the first person to get footage of one. Sadly, it has since become an ordinary animal that we know exists. RIP the Kraken."
EarthExile
"I've seen the preserved corpses at the Smithsonian. It's pretty fascinating to think no evidence existed until our lifetime."
UnihornWhale
Crack Away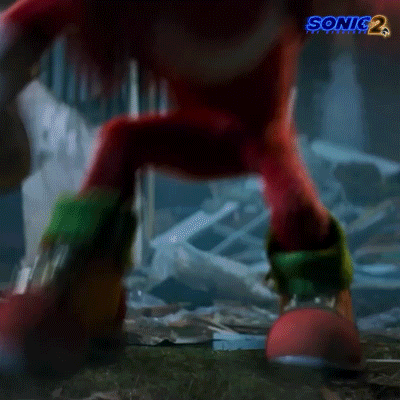 Sonic 2 Punch GIF by Sonic The Hedgehog
Giphy
"Cracking your knuckles causes arthritis."
panda388
"They just wanted us to stop."
Admiral_Minell
I've cracked for years and probably will for life.
My fingers are still slender.
Diet Lies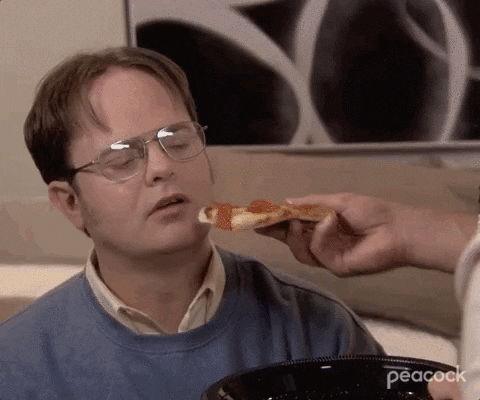 Season 7 Nbc GIF by The Office
Giphy
"Food pyramid."
OutrageousEvent
"Of all the facts that have since been disproven, this might be the worst. We have a generation of adults who are getting diabetes and fatty liver disease because of what these people said."
calumin
Bad Illustrations
"Your tongue has different areas for tasting different tastes:sweet on the tip, sour on the sides, bitter in the back, etc. I feel like this was some elaborate prank played on my generation. But I remember seeing this in my elementary school biology textbook. I don't even think it was disproven, like, they just stopped telling this lie. WTF."
"From what I have read, more like a game of telephone.Study results got slightly distorted, and then changed into a graph which didn't have meaningful numbers, which lead to an illustration, which got re-purposed. That an illustration got put into textbooks for years and years."
danneedsahobby
Exposure
"Blood is blue until exposed to oxygen."
mwjb86SFW
"This one triggers me. I had an old lady teaching my 6th grade science class that sent me to detention for arguing with her when she said the blood in your veins was blue but red in your arteries. To be fair, I argued with her on a lot of things she was wrong about, but this is the only one that resulted in detention."
"That's the only time I can remember my dad, a chemist, actually go to the school to confront a teacher for being wrong. Incidentally, she also counted off on a test because I said sound was one of the senses. She wanted hearing. I said you sense a taste, you sense a sight, you sense a smell, and you sense a touch, so why don't you sense a sound? That argument lasted several days, but she did give me my points back."
pacer_3iii
The Science of It All
"Neurons can never regenerate. This was from my then-one-year-old anatomy and physiology textbook, and my private, Catholic school actually took - and still takes - its science seriously; we never talked about creationism or the divine influence on our natural world, not to mention our solid AP Physics and AP Chemistry scores. It turns out that that the peripheral neuron system actually can regenerate; as of now, it doesn't seem that the central nervous system has much in the way of that capability."
Brunt-FCA-285
Jokes on Them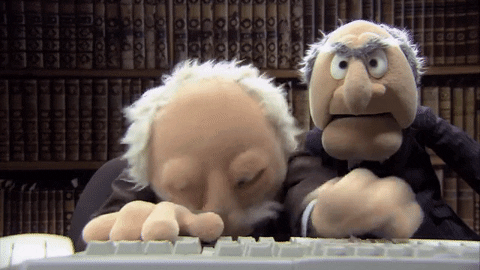 muppets computers GIF
Giphy
"Playing with computers is a waste of time and won't lead to a career. Said to me by a very old, and bitter teacher. 25 years in IT and counting."
zerbey
Who knew computers would take over the world?
They seemed just like big cumbersome machines at first.
Now they build and destroy lives and careers.
Though our definitions of "making it" vary, we can all agree that we would at least like to have enough disposable income to live comfortably and debt-free, while some dream of living more luxuriously.
For those who have already "made it" and live among the elite, it's incredible how clueless they can be about how the average person lives day-to-day.
Redditor Always_Wandering_ asked:
"What's the most out-of-touch thing a rich person has said to you?"
But First, Wine
"Long ago when I was a server in a Country Club."
"I was very new to properly opening wine bottles, as I was using my key to take off the foil and gashed the webbing on my hand badly."
"There was a husband and wife at the table. I put down the bottle and was about to leave when he said, 'Who told you to stop pouring?!'"
"I picked it up, poured the wine while dribbling blood all over the white tablecloth, and then went outside, had a smoke, and thought about my life."
- SleepyCountingSheep
Seriously, SO Funny
"He said, 'Isn't it funny we are the same age, but my dad bought me a condo and you have to work two jobs?'"
- BopbopHereWeGo
Living On a Whim
"I worked for a small company that was owned by two wealthy individuals. They were very kind and generous but completely out of touch."
"One day I was at my desk and my then-boss came to me and said he was leaving early for the day to go waterskiing because the weather was nice. It was early summer and the weather was no nicer than it had been the rest of the week."
"I inquired where they were going, thinking it was somewhere near where we were, and he said he was going to his friend's house in Florida. He'd just booked his private flight, around a three or three-and-a-half hour flight, lol (laughing out loud)."
"Then there was the time he left early to fly to his friend's house to go quail hunting…"
"The other owner, also wealthy, would jet around the world on a whim to go surfing. Like everywhere. During a conversation about what we were doing for the holidays one year, he said he rented a big house in Canada and hired a helicopter so he, his family, and friends could go heli-skiing. It was totally normal thing to him."
"On the other side, they would give great gifts like good wine, dinners, sometimes small trips, and stuff like that. They were very nice people and I sometimes miss working for them and seeing them, but they both basically semi-retired during the pandemic."
- GratefulGuitar2022
What Daydreams Are Made Of
"I was between jobs and a bunch of my friends told me that I should take the time to go travel the world."
"Like, just because someone doesn't have a job doesn't mean they can just up and travel the world (in fact, the opposite is more likely) but also, you motherf**kers thought the reason I wasn't traveling the world because I hadn't thought of it?"
- Annual-Intern5669
...Wow, Thanks
"He just offhand was like, 'Oh yeah, you can keep all of this since I'm moving out. I'll buy new stuff for my next place.'"
"Some dude I knew who was taking classes at a prestigious university in a very nice studio apartment, whose father had just flown in from Indonesia just to help him pack his clothes."
"I got a full mattress set that was about 3000 dollars, multiple leather rugs for carpeting, expensive looking paintings, way too much IKEA stuff, and a Dyson vacuum."
- Wallow_Whispen
Such a Small Price to Pay
"She said, 'I have no hair on my body! You should have your husband take you to get laser hair removal! It only cost me $10,000!'"
"…Maybe in my dreams."
"She was the Mayor's daughter, and I was catering her dog's birthday party."
- Open-Ad-189
The Reality Check Job
"Had some kid in his early 20s start working at the restaurant I was at. He was a total trust fund baby but his parents made him get a job or they would cut him off (Phone, car, apartment, school, credit card, everything)."
"We were talking about plans for the summer, I mentioned I was gonna take a weekend to head north and visit my mom, someone else was going camping, and another guy was taking a long weekend to help his brother move."
"Holy f**k. He goes, You guys have no idea what vacation means, do you? I'm taking my GF to Spain for two weeks and then spending a few days in Italy before we come back.'"
"He got really upset when I asked him where he was gonna work when he came back. Apparently, he didn't understand that taking three weeks vacation not even two months into a job isn't a thing, especially when part of that was during our busiest season of the year."
"Even better when we all looked at him and told him we couldn't even afford a week off, let alone in Spain."
"He didn't last long."
- subtxtcan
Reality Show Worthy
​"In college, I made most of my money cleaning and tutoring for rich families. Here are the highlights:"
"'It's so much more convenient to have a sauna in your house.'"
"'We ordered our wallpaper from Europe. It's the only way to go.'"
"'I just bought the empty lot next to ours so we won't have neighbors.'"
"And my personal favorite:"
"Rich person's kid: 'Gosh, I can't find any babysitting jobs. They've been taken by the one percent.'"
"Rich parent: 'Honey, you are the one percent.'"
- bombasticfox
Well, They DO Need Their Own Bedroom...
"They lived in Boston and we were talking about how small condos are there."
"They were lamenting that they had no space and, as a result, they had to buy another condo (this was Beacon Hill) because they ran out of space to store their Persian rugs."
- SsureBreC
Start Saving For That Honeymoon
"My boss's wife grew up wealthy and then married an "heir to the throne" for a multi-million dollar organization."
"She is meandering around our office bullpen one day and brings me into the conversation, 'How about you, where would you take your lady on a Honeymoon?'"
"Me: 'I dunno, go to the coast for a week and just enjoy the sun.'"
"She laughed out loud at me and said, 'Oh my god, no woman will ever marry you unless you're going to take her on a Hawaiian honeymoon.'"
"At the time I made 10 dollars an hour."
- Flailing_Aimlessly
The Math Ain't Mathin'
"I was working at a car dealership and saw the owner pull up in a $250k Porsche GT3. I told him how much I loved the car and dreamt of owning one someday."
"The owner looked at me confused and said, 'What do you mean? We sell them right here you know?'"
"It totally blew my mind that he didn't realize his employees couldn't afford the cars they were selling."
- tbh3900
The Disappearing Paycheck
​"I was talking to my manager about a mistake on a check."
"Me: 'This isn't even enough to cover my daughter's daycare for the month.'"
"Her: 'Well, what did you do with the money you were just paid?'"
"Ma'am. Food, rent, electricity, and car payments. Boom, check gone."
- Lv69
Illusion Broken
"I dated a rich guy who loved my authenticity, and he would pick me up in one of his dad's cool collector cars and take me to record stores. When I went to visit him, I showed up in my grandpa's old Ford f150 truck."
"He asked me why I drove around in that thing."
"I shrugged and said, 'Because I'm poor.'"
"And he said, 'No, you're not...'"
"It was like I ruined his whole hipster aesthetic and he realized I wasn't grunge."
- char-le-magne
Yeah, I'll Just Go Do That
"Me: 'Yeah, I love flying. I have a nice flight simulation setup at home. Wish I could do it for real.'"
"Owner of the company: 'Yeah, the real thing is so much better. You should buy a plane. I love taking mine out for trips.'"
"Me: 'You sign my checks.'"
- Jefo_Bezos
Forgotten Expenses
"My boss is an attorney. A client who was filling out her financial statement for a divorce realized that she had forgotten to include her student loans on the report. Laughing somewhat ruefully, she said, 'I can't believe I forgot to include that.'"
"And in a bright, sunny, voice, my boss laughed and said, 'I sometimes forget that I own a boat!'"
" The client and I quietly locked eyes with a shared understanding of how out of touch that was."
- headcase-and-a-half
Some of these examples are almost laughable, considering how far from reality these comments are for most people.
It's wild to think about how far away a luxurious life feels to the average person, and how equally far away that life feels to someone who has everything.
Naming a child with a unique name can be quite a challenge, but it is one that many people are willing to take on.
However, there are risks involved.
You don't want to come across as unoriginal, but you also don't want to burden the child with a lifetime of mockery and ridicule for a moniker that didn't seem silly at the time of the naming.
While some people succeed at this, others fail miserably and...well, poor child.

Curious to hear of epic name fail, Redditor Soy_nanami asked:

"What's the ugliest name you've ever come across?"
There's a theme going on here.
"My sister has classmates named Pigeon and Beans."
– Abug_sa_Yawa
"Wait, one was Pigeon and another was Beans, or one poor unfortunate soul was Pigeon And Beans?"
– rancidtuna

If The Names Fit
"my sister had classmates in the 5th grade that were Levi, Jean, Denim, and Blu. not so much ugly I guess. but their names together make a sentence. Blu Denim Levi Jeans."
– puppycatisselfish
"The twins. Fly and button."
– 111110001011

These don't roll off the tongue so easily.
Name Fit For A Villain
"My Great, Great Aunt DARTHULA. She hated the name so much she signed her marriage certificate as 'Thuley'. I had a helluva time tracking her down because of this 🤣"
– StevenGaryStout
"Darth ula was the dark Lord of the family, so powerful and so wise, she could even keep the ones she cared about, from Karens."
– ResistRacism

See Ya Later
"Adeusmano."
"I live in south America. This would be something like "Goodbyebro.'"
– Raigheb
Unfortunate Correlation
"Candida (as in Candida Doyle of Pulp). I'm sorry. What a name. Like the genital fungus?"
– samit2heck
"It's rather sad that these Latin-influenced names have these collocations now. It's a pretty cool name, and means 'white' or 'bright.'"
– curmudgeonpl

Getting into NSFW territory.
Oh Myyy
"A guy I know is called Nuttaporn. Nutty for short."
– pantheonofpolyphony
"Porn is very common in Thai names."
– grosselisse

"I've seen quite a few over years in a call centre but Kok Hung Lo was my all time favourite name."
– bigredmidget

Bordering On A Slur
"I served with a guy in the military whose surname is Fagg, you refer to everyone in the military by their surname. You can imagine how that went down."
– Weak-Tap-5831
"Oooh, the military. Last names were sometimes unfortunately hilarious. The two that come to mind immediately are Browneye ('Browneye aye!') and a girl whose last name was Guzzler or Guzzlar (in the Navy, the third enlisted rank's title was "Seaman", which everyone in my rate started out as)"
– Game_Changing_Pawn

They Got Around
"Slutt. Prounced slooth."
– Huge-Advantage7838
"How to make sure your kid gets bullied."
– heisl_
"You can't fix stupid."
– hyperion420
"People will pronounce that however they please."
– SappySoulTaker

Her Dad Was The Worst

"Went to school back in the 90s and 2000s with a girl named Ashely Head. It came to light one day back in jr. High that her dad's name was Richard 'Dick' Head and their number was listed in the phone book. The prank calls came so fast."
– gil_beard

A Little Jarring
"A friend's mum was called Kunti. Maybe it's not ugly but you definitely get a shock when you hear it the first few times."
– Teefdreams
"Kunti is a common name in India. It's not pronounced Cuhnty. The u is pronounced like the u in Uber."
– Ill-Inspector7980
It wasn't the ugliest name but a friend told me about a guy he knew whose name was Otis.
His surname was Payne.
While I personally think it's a cool name when read together, I'm sure he was subjected to lots of mockery.

So, if you read this Otis Payne, I feel for you for all the ribbing, or "Payne" you must've suffered through.
"Ohhh-dis Payne!"