Everyone's a collector of something. Typically, when you hear the word "collector" your brain will jump to someone drowning in a sea of baseball cards or Precious Moments figurines, but it doesn't have to be anything so life-threatening. A quick look around will reveal everyone has a collection of something. Or, at least, one rare thing in their life they can't get rid of because of some emotional or monetary attachment.

---
Reddit user, u/Dustflea, wanted a peak in your glass cabinets when they asked:
What is the rarest thing in your house/near you right now?
Ladies And Gentlemen! The Beauty of the Internet!
An original steering wheel from a 1959 250 GT California Ferrari ( just the steering wheel ).
Ive got a steering wheel to a 1955 300SL Gulwing Benz
I love the internet! A couple of 1950s-steering-while-having folks just found each other like it's your average hobby. Makes me smile.
Fortunately, Math Hasn't Changed That Much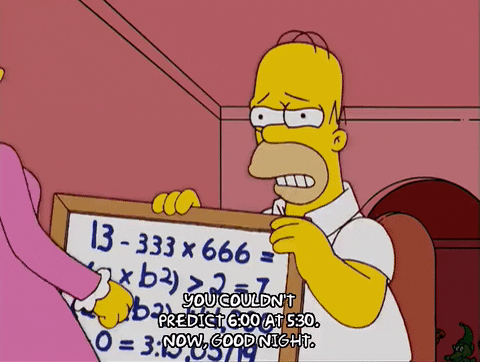 Giphy
A math textbook from the 1800s
Wow, this would be really cool to see the differences from then to now! You have any pictures? How did you acquire it?
It's actually exactly the same as any modern university textbook. They've just been randomly rearranging the pages containing exercises and assignment questions for over two centuries, so they can print a new edition every year.
Roads Go Ever On
A first edition of Tolkien's the Silmarillion.
Super cool. I think the rarest thing I own might be my 1992 illustrated edition of Lord of the Rings. It goes for about 300 on ebay.
Now first editions, of LOTR, or the Hobbit can go for thousands.
Violins On the Black Market
My violin. It was made in Europe in 1829, and is a counterfeit Postacchini (very famous Italian violin maker). It was never passed down through my family; I bought it in 2014 from violin dealer.
Lol violin dealer
I can imagine a person in an alleyway opening his coat and asking if u wanna buy a violin
D-Day Remembered
An M1 Garand battle rifle that was carried on the beaches at D-Day.
This reminds me of that Reddit thread where some idiot gave one up to the police to be destroyed since he "didn't know what to do with it"
My granddad collected, restored, and traded antique military items (gear, guns, manuals, uniforms, etc) ranging from the revolutionary war through to WWII, which he served in. When he passed, we had to figure out how to auction off like... 250 items. You would have loved him.
Caesar Would Approve
On my desk is a Roman coin minted when Claudius first became emperor (41 CE).
It's not worth much money but it's kinda rare.
I commented very much the same. I keep a roman coin in my pocket!
Last Xmas, my husband got me a handful of bronze artifacts from a legionaire's grave- three arrowheads, a broach (with a kind of spring still intact), and a buckle from a pugio's hardware. Awesome stuff.
The Most Popular Fishing Boat Of All Time
I own galley proofs of "The Old Man and the Sea" by Hemingway. They were sent to editors before it was first published in Life Magazine.
Have you ever had those appraised? How much are they worth?
Probably about $2,000 I think. Perfect condition copies have sold for $2500+ and mine have a few minor issues.
Number Limits Are The Best
I have a 1973 Triumph GT6 in my garage...patiently awaiting me to restore it or sell it to someone who will.
That year, there were 2,500 of them sold in America. It's pretty rare now.
Sounds For Certain Ears
Colin Vearncombe aka Black (the guy who wrote wonderful Life, sweetest smile or everything's coming up roses) gave his last concert in the club I work, a couple of weeks later he had a car accident, fell into a coma and eventually died a couple of weeks later.
Our Engineer made a recording of the concert - (the equipment was brand new and we were just trying stuff out) , since he owns a studio we mastered a couple of songs from the recording (just for fun, before the accident happened). On the concert Colin presented a spoken version of 'wonderful life's and that's what we mastered. When Colin died, we send the mastered recording of the spoken version of 'wonderful life' to the widow and she decided to play it at the funeral and asked us to never give that version to anyone else.
Mrs Vearncombe I am very sorry but I gave it to my father as a birthday gift two years ago.
So the rarest item I own is the last (and because it's spoken itself very rare) recording of a popular song that, as far as I know, only four people in the world have. And I am so proud to have it, I barely listen to it, because it makes me sad, but it is very special to me.
Doesn't Matter The Item As Much As The Context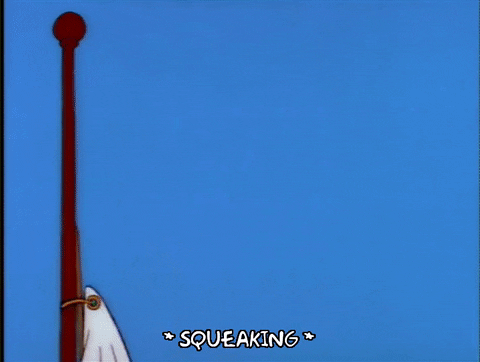 Giphy
American flag that was flown in a blackhawk in Iraq. There are actually a ton of these, but its irreplaceable to me, as I was also in the helicopter.
I have a pirate flag that we flew from our Stryker antennas. Sure, they were $2 each that my platoon sergeant ordered on Amazon, but after one got tattered it was given to a soldier on that truck and a new one went up in its place. Even 14 years later, I still see the same common design, but it means something to me.