People Share Their Night Shift Horror Stories
In the wee wee hours.....
Working overnights can take a toll on one's psyche. When you're predominantly spending you're only waking hours in the dark, life can get a little draining. Aside from that, the wee hours of the night also come with surprises. There is a reason that most horror movies take place after the sun has set, the night comes with some chills and spooks. And yes the kooks love to run amok under the moon. So working the night shift can leave you a bit shook now and again. Shook, like Stephen King shook.
---
Redditor u/Tiny-Dragonfruit7864 wanted midnight workers to share a tale or two with us by asking.... What are your nightshift horror stories?
The Birds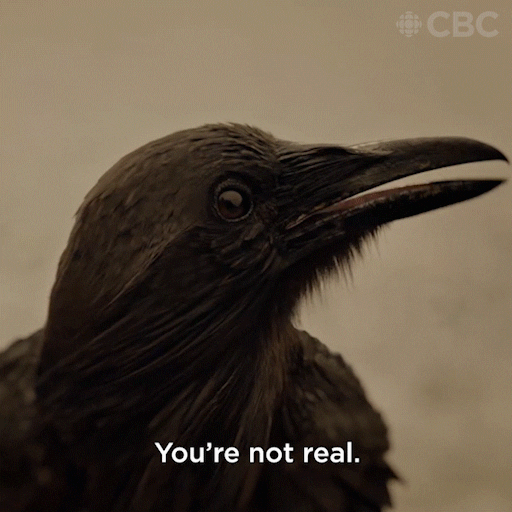 Tripping Seeing Things GIF by CBC
Giphy
Worked a parking garage at the airport. Cleaning the top deck and noticed about a hundred ravens all over a truck with a tarp over the bed.
Took my flashlight expecting something awful. Noticed as I got closer the smell and the ravens taking turns going in a hole they had torn open and popping out covered in gunk. some guy left a broke down beater with a couple animal carcasses in the back to rot. No heads.
Checked the logs and the damn truck had been there since November and it was April, so everything was just thawing and breaking down.
At the Depot
Used to work nights at a Home Depot.
There was one time where for a week or so our store stayed open 24 hours. For the most part this wasn't really a problem--typically nobody comes shopping for home improvement items at two in the morning (except that one couple that came looking for marble countertops at 1:30 in the morning and the woman was wearing a nice dress).
I guess there was also that one young lady who came looking for a toilet paper roll holder a little after midnight (I had just gotten off my first break) and she was wearing jorts and a one of those white-with-black-belt stereotypical karate outfits. She was oddly specific about which roll holder to get, too.
But the real story lies within the insulation. It was nearing three in the morning and me and another guy were stocking insulation, as well as fixing the bays and some such maintenance. A bunch of big R-30s had fallen in their bay and while I was sorting through them a freakin' hand came out of the mess and grabbed my arm. I lost my mind enough for not only the guy I was working with to freak out but also for my boss, who was across the store, to come check out the commotion.
Turns out a drunkard had come into the store at some point, and I can only assume before the night crew showed up, and had made a nest in the insulation where he fell asleep. The dude was in bad shape, too. Like, far-gone into whatever inebriation that we had to call the police to remove him. I was always a little more cautious around the insulation after at, for at least the time the store stayed open 24 hours.
The Dead Stare
Oh man, I hate recalling this story. I work nightshift at a rehab facility. We have a protected gate with a camera looking down from above and one of those doorbell cameras. In the office, the camera monitor is on one wall and the doorbell monitor is on another. I was doing some paperwork and see this guy walk past, stop for a few seconds, then slowly turned around, walk back and stared up at the camera. And he kept staring.
The facility is in a rough neighborhood so I'm fairly used to folks hanging out around the gate and usually ignore it. But the way he was staring was off putting. Like, his eyes and expression were hollow and dead, almost as if he were in deep thought about something horrible. I was pretty sure he was zonked on synthetics. I used the intercom to see if he was okay but he just kept staring directly at the camera.
We have a rule - if it's not hurt or trying to come through the fence, just let it be. No sense in engaging needlessly with somebody potentially hostile or f**king with the locals. Y'all, he stood there and stared at that camera for two hours. That same dead-eyed expression staring right at me. I did a round and came back to find him gone, which only creeped me out more.
The Reaper
I used to work the night shift as a care aide in an old folk's home. It was already creepy, the home was an old hospital that was converted. Some a**hole kept walking around the courtyard after dark dressed as the grim reaper knocking on doors. It was actually really scary, he ran off and the facility got a security guard for a few weeks.
The Roo....
Many many years ago, I worked at a regional radio station in the middle of freaking nowhere, Australia.
I was the overnight operator - keep the overnight playlist running, set up for the morning, do all the manual checks for the next day, and jump on the desk if anything funky happens.
I spent a lot of time sitting in what was essentially a tin shed in the middle of a paddock, with my dog, shoes off, listening to 50s & 60s music and doing crossword puzzles.
Except one night when the roo shooters came through. They spooked the kangaroos in the paddock, and one of them jumped head-first through our office window.
So there's me - barefoot and half asleep, when this 6' tall kangaroo smashes through the glass window. Blood and glass everywhere. My dog starts chasing the kangaroo, I'm chasing my dog.
And the kangaroo bounds around the office, knocking crap off desks in the dark, bleeding everywhere. I ran and opened the studio bay doors, and my dog chased it outside. Where, I'm assuming, the poor thing (the kangaroo) was shot.
Then I had to call my boss.
Edit: Bandit (the dog) was fine! She lived a long and healthy life, occasionally being bullied by our pet cockatiel.
Warning, medical gross stuff incoming.....
I worked in an emergency room. The worst night that comes to mind involves a patient that was bitten by a baby timber rattlesnake. He was bleeding out of every single orifice by the time he got to us. More blood than I'd ever seen before outside of a motorcycle vs 75-mph-headfirst-to-asphalt. I don't remember how many doses of Crofab we gave him, but it was the hospital's entire supply.
But trying to get him stabilized, arranging the helicopter transport to a bigger and better equipped facility, all the blood, those weren't the worst parts. The worst part was when the patient lost control of his bowels. I will never, ever, forget that smell. I spent the entire time standing by the door with a battery-powered fan and a handful of gauze pads saturated with cinnamon oil trying to reduce some of the smell.
The doctor occasionally stuck her head out just so I could waft the cinnamon oil in her face.

Yes, by some miracle, the patient did end up surviving, and as far as I know he made a full recovery. But the blood, the smell, and just the shock of it all. Yeah, never underestimate a baby timber rattlesnake.
Freeze Fright
Did hospital security for about two months. It was small hospital out in the sticks so we were responsible for removing patients who had passed from their rooms and transferring into the morgue freezer.
We had just brought a decedent to the morgue and right before we were about to transfer them to the freezer their cellphone rang. Granted, pretty tame compared to some stories, but at the time it gave us a decent fright.
I Think We're Alone Now....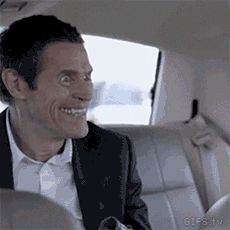 Willem Dafoe Smile GIF
Giphy
Was an orderly in a hospital. Two of us were sitting in the basement office adjacent to the morgue.
A guy passed our office, looking at us a little shifty, came back again and asked if we had access to the morgue. We said "yes," thinking he was doing a pickup for a funeral home, but that seemed strange given it was around 12:00-12:30 a.m. Nope. He wanted to pay us to let him in, and leave him alone with the bodies for an hour. We escorted him up To security. Apparently he had tried it in the past, as security knew him.
ABSOLUTE SILENCE! 
Many years ago I briefly had a job that started at 3:30am. The job itself was very boring, but the commute was wild. The world is at its weirdest in the very early morning. Road hazards haven't been called in yet, so one day I pulled off the freeway and discovered that the off ramp was completely flooded, deep enough that I have no idea how my car didn't stall.
But the most interesting discovery was that if law enforcement has to raid a home, they do it around 3 or 4 in the morning because that's the best chance of everyone being peacefully asleep.
One day I was nearly to work when I noticed something off ahead of me. I slowed down and came up to a massive police blockade, squad cars everywhere and absolutely crawling with heavily armed officers... but all in ABSOLUTE silence. They silently waved me down a side street. Just a creepy, unsettling experience.
Leave Mickey Alone.....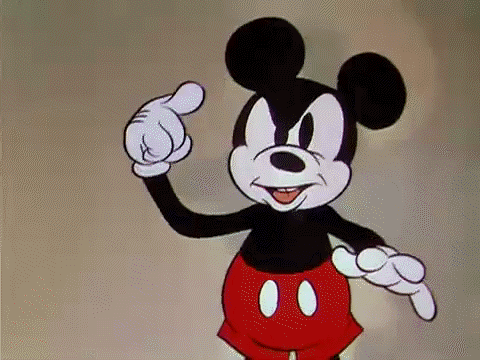 crazy mickey mouse GIF
Giphy
Was running the register at 24 hr supermarket.
Stock person comes running into produce carrying mop handle screaming "you mother f**ker". Out of sight, he keeps yelling "f**ker!" and smacking handle at something, for like 5 min. I am ringing up customers, and freaking out because he was losing his mind, but I am not interested in getting involved in a murder.... so I ignore it. Later I find out he was chasing a rat.
Want to "know" more? Never miss another big, odd, funny, or heartbreaking moment again. Sign up for the Knowable newsletter here.

Reddit user Jacob4L asked: 'America is having a house party. What does your state bring and do?'
Different regions around the world are known for specific foods and customs.
In the United States, each state becomes officially and unofficially known for certain things.
Like if you think of Pennsylvania you might think cheesesteaks or the Amish. Nevada might bring thoughts of gambling.
California might evoke beaches or Hollywood. Alaska is known for it's wilderness and fishing industry.
If you say Florida Man you associate batsh*t escapades in the news, transphobia and book bans—we're looking at you, Ron.
Each state has their own flag, motto, bird, flower and in some cases an animal or food.
The Maine Coon cat is the official state cat of Maine.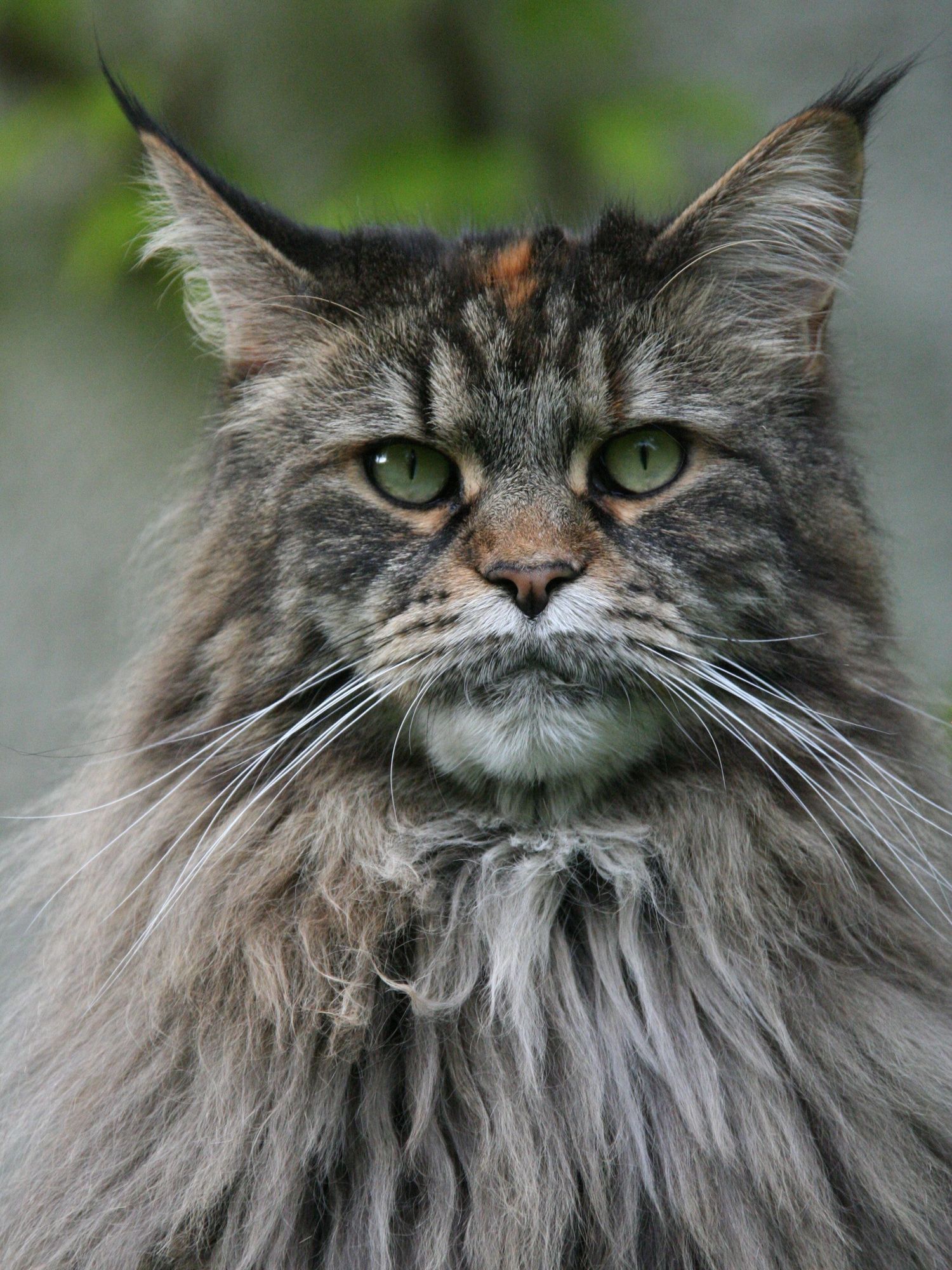 Bee Felten-Leidel on Unsplash
So what if all the states held a big party and everyone brought what they're known for?
Reddit user Jacob4L posited:
"America is having a house party. What does your state bring and do?"

All Y'all
"North Carolina: We show up as twins, one brings pulled pork with Eastern NC sauce, the other shows up with ribs covered in Western NC sauce. We proceed to get drunk on shine and argue bitterly over which is better."

"Our little brother (South Carolina) shows up with some grilled chicken covered in mustard based sauce, and we forget our argument and gang up on him for being a complete disappointment to the family."
~ notmy2ndacct
"South Carolina brings a Bible and spends the first part of the evening preaching and the last part getting drunk and fighting about BBQ sauce."
~ Tinker107
"Tennessee. We bring whisky, a guitar for a sing-a-long and Dolly Parton."
~ rhapsody98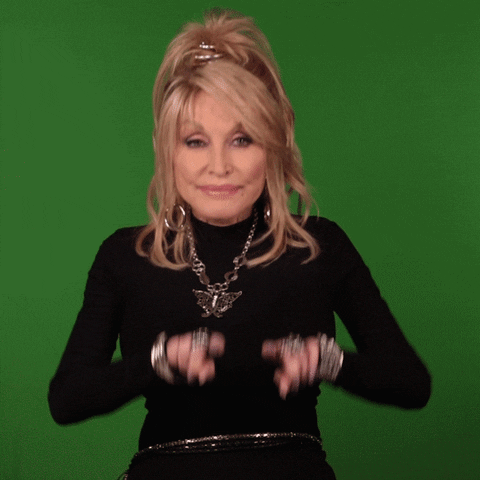 Giphy
"Virginia: Eastern Virginia will bring chips with that white sauce that confuses so many people."
"Central Virginia will bring tons of different craft beers and wine."
"Northern Virginia will bring company-branded fleece vests to hand out as party favors."
"I got no idea what goes on in the western part of the state, to be honest."
~ FalloutRip
"Western Virginia? Moonshine."
~ Capable-Pepper-860
"Georgia brings several party trays of fried chicken and waffles as well as an obscene volume of IPA beers."
"Spends the evening standing around the trucks outside with Alabama, Tennessee, the Carolinas, Florida, and Mississippi talking about mudding, camping, fishing, and hip-hop."
~ DoTheRustle
"Louisiana here. We will bring crawfish, gator bites and beer. It's the best we can do."

~ Any_Load_7400
"Florida dances on the table, but falls off and puts a hole in the wall."
~ VkingMD
"We bring Florida man, he brings national news coverage."
~ 7ordank
"Alabama?"
"We'll bring the folding chairs."
~ streety22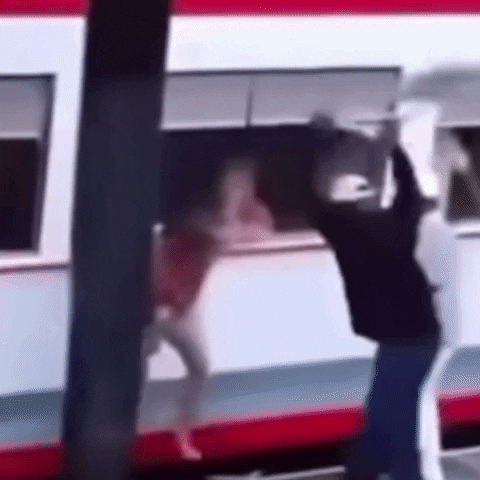 Giphy
"Kentucky—we come in riding a horse. We bring Kentucky fried chicken, good bourbon and tobacco. After the bourbon we drink mint julips."
~ My_Space_page
"West Virginia brings the couch to burn on the porch."
~ MisnthropicPeplPrsn
"West Virginia will definitely bring pepperoni rolls."
~ amyayou
Go West
"We bring cheese dip! It was invented in Little Rock, Arkansas! Then we call the Hogs!"
~ clm1020
"Arkansas. Gon' bring possum stew and cheese dip, then insist on saying grace."
~ flatcurve
"My state has a state meal, so I'm apparently bringing all the things: 'The official state meal of Oklahoma consists of fried okra, cornbread, barbecue pork, squash, biscuits, sausage and gravy, grits, corn, strawberries (state fruit), chicken fried steak, pecan pie, and black-eyed peas'."
~ mcorbett76
"Texas. We'll bring Barbecue Beef Brisket and all the guns & ammo for the shooting events."
~ Exciting_Ad811
"Texas brings steaks and a Bible for everyone. Then proceeds to let your 9 year old play with their gun."
~ Chadwickr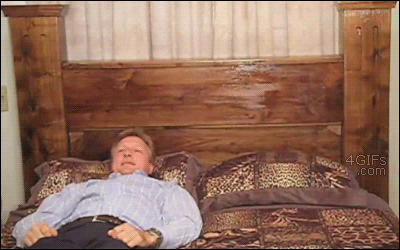 Giphy
"Eeeeee! New Mexico shows up late with his homies in a low rider and brings several 30 packs of Bud Light. Then his abuela brings some green chile enchiladas and biscochitos for dessert."
~ VK56xterraguy
"Arizona, We'll bring Sonoran dogs and tequila and turn the thermostat to 110º."
"¡Orale!"
~ GhostofEdgarAllanPoe
"Nevada. Gambling and hookers baby!"
~ raidernation0825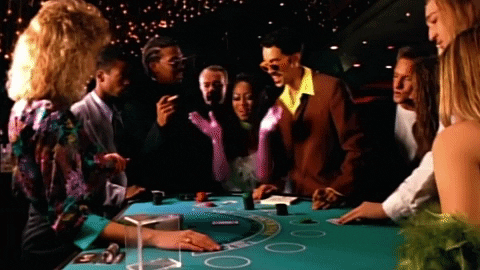 Giphy
"Colorado is bringing weed and also bringing the psychedelic mushrooms. We're pretty much the best party guest anyone could ask for."
~ runthebrews
"Utah brings the Jell-O and turn their nose up to all the sinners."
~ InHouseDriveBy
Pacific Coast Vibes
"Oregon would bring weed, craft beer, and Tillamook cheddar with crackers."
~ honvales1989
"Alaska. We are driving down and I'm gonna beat up Texas (who's been telling everyone they're the biggest guy)."
"Also I'm gonna tell everyone I like Hawaii, but Hawaii is gonna say 'I barely know Alaska'."
"Washington is our friend. Washington always lets us come over and hang out."
~ SpiritualCat842
"Washington and Alaska. Both would probably bring salmon, crab and Indigenous dancing."
~ MabezJK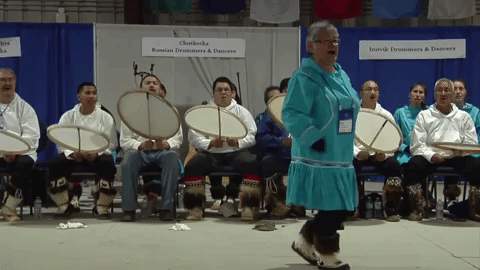 Giphy
"California is hosting the party and paying for everything you damn cheapskates."
~ rextremendae2007
"From Hawaii we bring lau lau, Kalua pork, hula and aloha!"
~ No_Communication4252
"Hawaii, can you bring spam masubi too?"
~ coldfry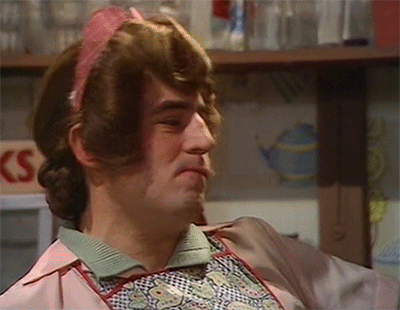 Giphy
Head Back East
"A drunken Montanian riding a horse inside, with a plate of Rocky mountain oysters."
~ 1d0m1n4t3
"Idaho. We're bringing the potato salad, mashed potatoes, baked potatoes, potato chips, potato bread, French fries, tater tots, and vodka."
~ teethalarm
Did anyone remember to invite Wyoming?
"South Dakota will just be outside on its Harley drunk, revving the engine trying to impress chicks until 3am keeping the neighbors awake."
~ ILikeTuwtles91
"The Juicy Lucy. 100 years ago Minnesota discovered you can put cheese inside the hamburger and we've been riding that high ever since."
"Please talk to us we're surrounded by corn and Wisconsin."
~ NsaAgent25
"Iowa. A couple of cases of Busch Light, corn and the Pork Producers trailer grill to start grilling chops. We spend the entire night with Minnesota and Wisconsin making fun of Nebraska."
~ baronvonhawkeye
"Nebraska shows up with a massive Snickers Salad in an old, gallon-sized ice cream bucket and a 30-rack of Busch 'Lattes' shouting 'GOOOOOOO BIIIIIIIIIIIG REEEEEDDDDD' in the blind faith that someone, somewhere will respond 'GOBIGRED!!!' And they will. They will."
~ SunNecessary3222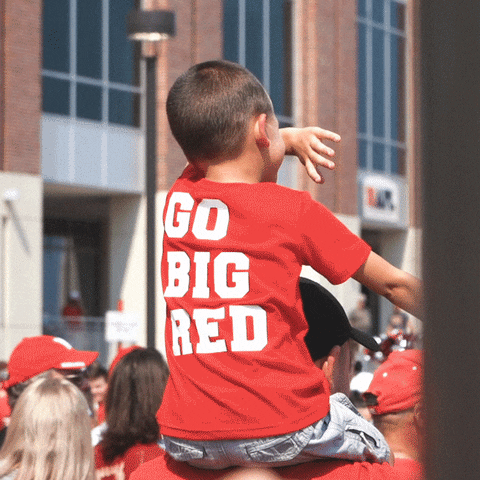 Giphy
"North Dakota is bringing lefse, rolled with butter and sugar."
"And you're all gonna love it!"
~ TalkKatt
"Wisconsin. I show up undetectably drunk. I bring Cannibal Sandwiches which is ostensibly raw ground beef on white buns."
"I'll have a better time talking to your grampa than any of you and I'll sneak out the back door when I'm ready to leave so that I don't hafta say 'bye'."
~ ralph_deadbeet
"Missouri brings toasted ravioli and gooey butter cake, then gets trashed on Boulevard, Logboat, and Schlafly beers, while the under-21s have Fitz's and Vess."
"Also, a fistfight with Kansas breaks out and Branson plays country music."

~ ElectricalSelf72
"Kansas. We bring bread. We stand in the middle of the party but everyone ignores us except to make jokes about The Wizard of Oz. Unless it's March, when suddenly everyone wants to talk sh*t about our basketball teams."
"At some point we'll get in a fight with Missouri, but we will throw down with anyone who attacks Missouri when the inevitable BBQ war starts."
~ Chipothy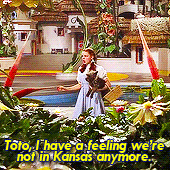 Giphy
Home of Industry
"Michigan. We bring coney dogs, ginger-ale, and superman ice cream (you're welcome)."
"What do we do? Get drunk, play some Motown, start a fight with Ohio, then get them to join us to help us throw down with California about who had the real music center of America."
"We (us and Ohio) lose, but we spend the rest of the night licking our wounds, commiserating about how much California sucks, and texting Canada trying to coax her to join the party."
~ stillpacing
"Illinois. Probably bring the Malort, Italian beef, deep dish pizza, and hot dogs with mustard, onions, green relish, diced tomatoes, and sport peppers on a sesame seed bun and some celery salt on top."
~ Zeenomorphs
"Indiana brings some big a** tenderloins, plays cornhole the whole time, and takes 90 minutes to say goodbye."
~ jquadman
"Ohio's party contribution is a mixed bag."
"Everyone is obsessed with the Buckeye candies they brought but are so sick and tired of the bragging about OSU national championships from a long time ago every time they go to grab one."
"There is now a hefty supply of Bloody Marys at this party thanks to Ohio bringing a gigantic shipment of its state beverage tomato juice."
"Fortunately, Ohio has also brought Smuckers jam to go on toast when everyone's hungover in the morning."
~ acurah56oh
"Pennsylvania is the second person to arrive, just behind Delaware. It's a good thing that PA arrives early, because PA brings the best food items—Turkey Hill Ice Cream, Utz Potato Chips, Hershey's Chocolate, and Wooder Ice."
"Despite smelling slightly like cow manure, PA is generally liked by the rest of the party attendees, but when the conversation shifts to football, PA suddenly wants to fight everyone else at the party."
~ PantherGk7
"Pennsylvania and Ohio will also bring the Amish—who will build us a shelter for if it rains."
~ Mechanical_IT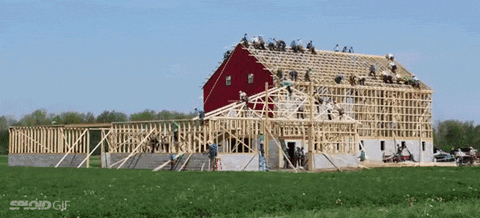 Giphy
Mid-Atlantic In the House
"With an armful of Half Smokes and DCBrau, Washington DC tries to explain to the bouncer that he is not exactly a state but he belongs at the party."
"The bouncer begrudgingly let's him in after examining his DC drivers license for a full minute and conferring with the other bouncers."
"Once inside he bops his head lightly to the music and tries really hard to restrain himself from asking everyone 'So what do you do?'."

~ MadGeographer
"Maryland is bringing steamed crabs. But we're late because we drive 20 miles under the speed limit."
~ veryrealzack
"Delaware: that awkward guy that just shows up first and most people don't know who he is. But hey we brought drinks for everyone and we won't tax them."

~ DaddyDankSack
"New Jersey. The best Italian food in the Western Hemisphere. Maybe an old mobster for protection if you know a guy who knows a guy."
~ Redditor
"New York brings pizza and won't shut up about how it is better than everyone else's food and they just HAVE to try it. He also interrupts people and claims he is better than everyone."
"Massachusetts, New Jersey, and the South hate him but California doesn't mind hanging out with him for a little bit."
~ ElectricalSelf72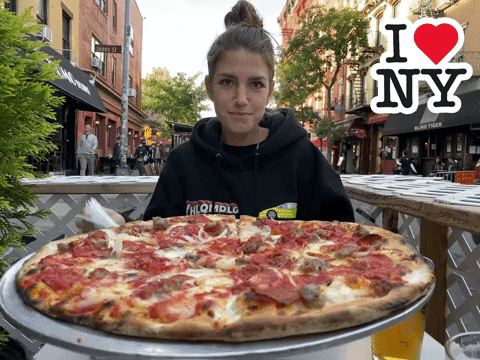 Giphy
New England
"Vermont, We bring maple syrup, b*tch and moan about all of the out-of-staters that we're driving to said party, craft beer, and weed."
~ ianwrecked802
"Connecticut brings lobster rolls and weird craft beer and cries because New York and Massachusetts ignore it. Then it goes off and drinks with Rhode Island and is okay."
~ neverquite_free
"Connecticut with airpods in, quietly sitting in between Massachusetts and New York on the couch while they scream at each other about the Red Sox and Yankees."
~ bobby_j_canada
"The great state of Rhode Island brings a crock of seafood chowda and complains about how far we had to drive to get to the party."
~ Sociosmith
"Massachusetts are bringing alcohol, chowder, lobster rolls, and some fluffernutters for those who's drunk food is sugary. Dunkin' donuts, munchkins and coffee of course."

"We will also bring our sports superiority complex and argue with everyone about it so everyone will learn why Maine calls us Massholes."
~ Aminilaina
"New Hampshire. We'll bring lots of liquor from the state-run tax-free liquor stores, and we will spend the party chanting 'Live free or die!' And probably arguing with Massachusetts."
~ ProsciuttoPizza
"Maine rides in on a wicked huge moose with a Dunkin' regular spiked with Allen's Coffee Brandy in one hand and a Tim Horton's double-double in the other. We bring red hot dogs, whoopie pies, Moxie, Humpty Dumpty all-dressed chips and our buddy New Brunswick, Canada so we don't have to talk to New Hampshire."
"We tell the flatlanders wanting lobster we don't give that away for free—it's wicked expensive for a reason."
"We'll throw a wicked beat down on Massachusetts after they say for the hundredth time we used to be part of their state and they used 'wicked' to describe everything before we did."
"When it gets wicked dark, Stephen King and Joe Hill show up to scare the crap out of everyone with stories around the bonfire."
~ Redditor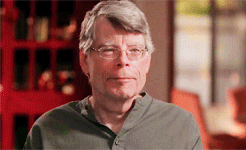 Giphy
Party Crashers
"New Brunswick, Canada, Maine's next door neighbour, arrives with enough poutine to feed the multitudes."
~ ClerkTypist
"Quebec, Canada files a noise complaint against their loud neighbour. Ultimately, it's ignored."
~ Underhill
"British Columbia, Canada is the neighbour next door slightly jealous for not getting the invite but also a bit scared to visit because those neighbours can be a bit crazy. California, Washington, Alaska and Oregon finally convince them to come."
~ Jewsd
"Ontario, Canada brings an LCBO 8pk of 8 different craft beers you've never heard of, and immediately starts trying to convince New York that Daylight Savings Time is garbage, and bitching about Quebec."
"Alberta, Canada brings steaks, while Saskatchewan, Canada brings home made bread. Both of them spend most of the night hanging out with Texas and start sh*t talking Ontario."
"Manitoba, Canada brings mosquitoes."
"The other Canadian Maritime Provinces—Labrador, Nova Scotia and Prince Edward Island—show up piss drunk and have a loud and obnoxious conversation amongst themselves, excluding New Brunswick who's too chummy with Maine and Newfoundland just because they're Newfies.
"Newfoundland, Canada brings a cod fish and rum, and insists that everyone present kiss the fish and take a shot."
"Quebec, Canada finally decides to come bringing ridiculously strong beer. Complains about Ontario to anyone who will listen. They try to flirt with Louisiana en Français, but they get weirded out when they realize they're cousins. Ends up going home with Ontario at the end of the night."
~ Angryhippo2910
"Yukon, Northwest Territories and Nunavut tell the First Nations the colonizers are all gone and they shut down the border before they can come back."
"Then Kaná:ta has a BIG party."
~ LakotaGrl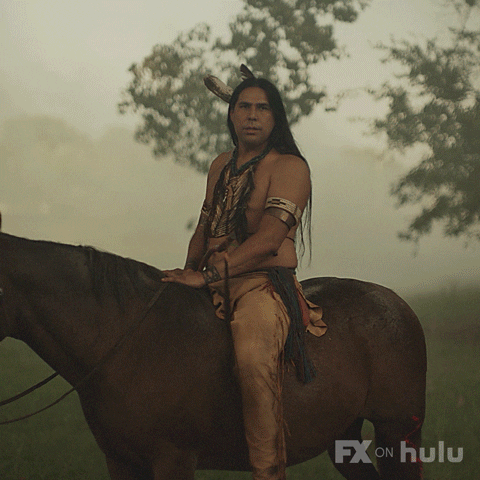 Giphy
"Scotland and Ireland would be taken into the fold with the moonshine and hard liquor group. Everyone would just be sitting around a bonfire passing around sips of the tasty stuff. Each country/province/state has to bring their best storyteller to this fire."
"Don't worry, all of our accents are basically the same when we are drunk. The slang is where things get dicey, but if the storyteller is worth their weight in salt, it's going to be fine."
~ Dr_mombie
"Minnesota will sneak in Norway and Sweden as Cousin Olaf and Cousin Sven. Oof, da!"
~ hablomuchoingles
"Australia shows up already drunk and proceeds to drink all the beer and complain that it's weak as piss. But we did bring party pies and sausage rolls."
~ BonezOz
"The UK is imposing upon the party unannounced. England is intoxicated and attempting to dominate blasé Scotland; Scotland has copious amounts of whiskey to appease America's indignation at the UK's indiscretion."
"Wales has rarebits and hovers disconcerted behind Scotland. Northern Ireland brings Irish whiskey and a Bible and strides over to the Bible Belt states for a bit of religious contention."
"England makes everyone cups of tea at 2 hour intervals."
~ VelvetDreamers
"Mexico shows up at around 2AM, seven deep, and with a worm as a mascot."
"Texas immediately picks a fight with them and at the same time tries to get them to share their food."
~ CountMcBurney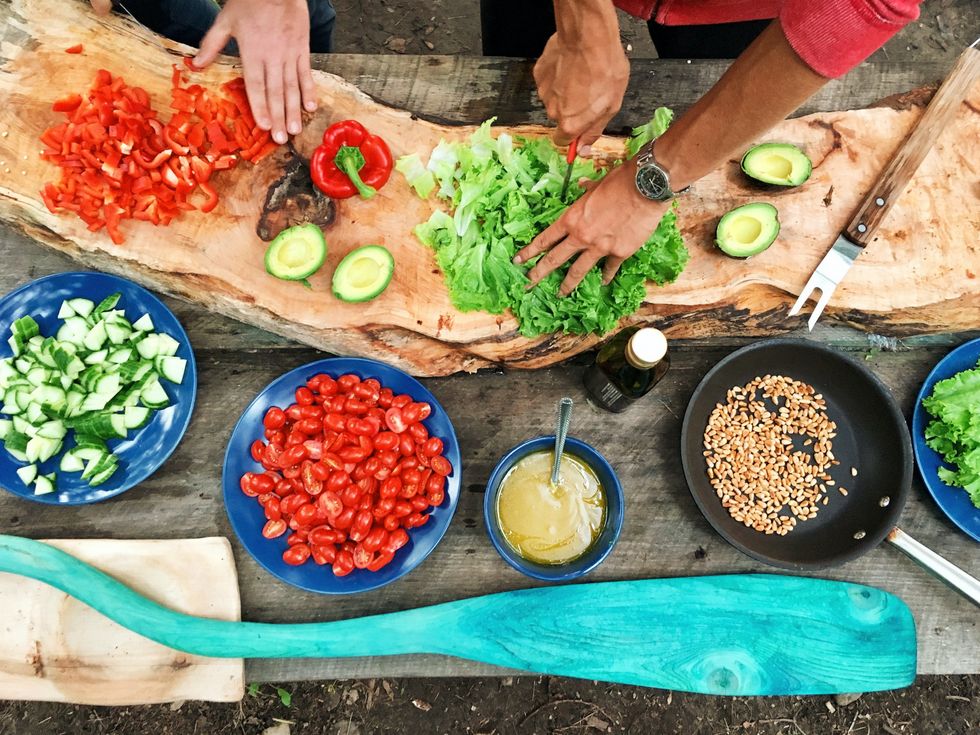 Maarten van den Heuvel on Unsplash
It certainly sounds like a wild time.
Do you think your fellow citizens nailed your state?
What would you add?
There are situations in life that seem harmless to some but can be considered offensive or upsetting to others. If everyone involved is civil about it, an apology is issued, forgiveness is given and everyone moves on with their lives. Unfortunately, that's not always the case, as sometimes logic goes out the window and someone gets offended by, say, a toddler wearing a NASA shirt because they don't actually work there. This situation, and countless others, were shared on Reddit by people who remain confused to this day with interactions they had where they would gladly apologize if they knew what to apologize for. Be prepared to be baffled and confused while reading the list down below!
We can all agree that, while it's supposed to be fun, navigating the dating scene is hard.
But since the world has never before seen the technological tools it has at its disposal now, never before will we have seen how this technology could impact our relationships.
But it goes much deeper than people sitting in the same room with each other while only engaging with their screens.
Seeming to be getting fed up with the dating scene, Redditor princeflare asked:
"What do you think is the true killer of modern dating?"
No Third Places Left
"A lot of commenters are saying "dating apps" but I think that misses the mark. The true culprit is the loss of community and, as someone else mentioned, the Third Place. We wouldn't need dating apps if people were still able to meet organically as much as we used to."
- RedOliphant
Fear of Being Approached
"A lot of women nowadays freak out if asked out even organically. A friend and I were at the bar a bit before the pandemic and we were having a good time and started talking with a mixed group near us. Eventually, groups merged and we were all having fun."
"We ended up having a lot of conversations with two of the girls in that group. One went to the bathroom and the other right after she left was all like, 'You should totally ask out my friend,' and all that."
"Fast forward through the night, and eventually, we are playing pool, and that girl and I are kinda in the corner by ourselves, so I asked her for her number."
"She just freaked out, like, 'I gotta get out of here' style freakout."
"We hung out for like two hours, laughed together multiple times, we're were in public place near people she knows, we had a small bit of physical contact initiated by her, her friend thought I should ask her out, I didn't do it within earshot of everyone to not put her on the spot, etc. I very much can't imagine a scenario where I could make someone more comfortable beforehand."
"I'm married now to a great woman but when you try off dating apps and it's looking like the stars aligned and you get that response, it's just like, what the h**l is wrong with people."
- ThatOtherOneReddit
"Wow, just when you think the signs couldn't be any clearer, she pulled a complete 180."
"Glad you ended up finding someone good, though."
- SleeplessShinigami
What (True Crime Podcasts) Heck?
"Is it crazy to link the explosion to true crime content and it largely being consumed by women to their fear of an organic dating scene in the last 20 years?"
"I've heard some crazy stats about women EATING up true crime content which can induce paranoia, I listened to that s**t for a summer and couldn't look behind myself at night as a 6'2 male, lol (laughing out loud). Terrible and anxiety-causing stuff."
- Mositesophagus
"Dude, not at all crazy to link it all together. I actually had to have a small intervention with my ex-girlfriend a couple years ago because all she listened to was podcasts about murder... etc. and she was becoming so insecure and anxious, and it absolutely was changing her personality and sense of safety."
"We even had a similar talk about following nothing but Instagram models… things like that will completely warp your view of the world."
- DaUnionBaws
"Not crazy at all. Studies have shown that watching crime dramas, the news, and true crime type stuff can all lead to unrealistic perceptions on how dangerous the world actually is."
- DumatRising
Too Many Options
"The true killer of modern dating is the paradox of choice, where endless options often lead to indecision and commitment issues."
- Isabella_XS
"It's amusingly called a frictionless market. There's no cost in continuing to look for the 'perfect' partner, so people skip over the good matches they could build a happy life with."
"I wanted to add: There seems to be some confusion about what the costs are, and what the side-effects of this scenario are. In a non-frictionless market, there's a cost in time and effort to continue looking."
"For example, if you're looking for a perfect apple, and you can't find it in your store, you drive to store after store. That costs time, gas, etc., costs that you don't have in online dating, because to continue looking is just another swipe on the dating app. So there's no deterrent to continue looking because to continue looking is 'free.'"
"The side-effects are around failure to have successful relationships, emotional costs due to frustrated expectations and relationships."
- CreakyBear
Lack of Shared Experiences
"Call me old-fashioned, but it's the complete lack of mystique, in my opinion. Part of the fun of dating pre-internet was learning about a person and getting to know them through conversation and shared experience."
"We are more connected than ever before but there is a loneliness epidemic happening. It all seems so cheap and seedy nowadays."
- Due-Explanation6717
"I'd add getting to know them by actually talking to them instead of sleuthing around to find stuff about their life."
- Vivid-Ears
"Totally agreed. Shared experiences are such a huge factor, and nobody wants to give anyone time anymore."
- kkc0722
Level Up: Dating Gamification
"The gamification of swiping left or right on hundreds of profiles based off of two-second first impressions, typing one-word messages, and then ghosting them or unmatching because you're bored. Not treating them like actual humans. There's always a new profile to move onto."
"I say this as someone who literally met their current spouse on Tinder, but online dating apps are (for the most part) very demoralizing. I couldn't wait to get off the app and meet up in person to have a real human connection."
- hobbitybobbit
"This really rings true to me. I was already with my husband when dating apps took off. I vividly remember watching some friends check their apps and just saying, 'Nope, nope, ew, doesn't make enough money, too short, nope.' It was all based on their immediate impression of the photo and bio."
"Then they'd start messaging someone and obsessing over exactly what to say, how quickly to reply, what did the other person mean by that. There was so much analysis and decision-making before they ever met someone in person."
"I know several couples who met online and have great relationships, so it can work for some people, but I know many more who have struggled with online dating."
- packofkitens
"I think this is definitely it. My husband and I met on Tinder, but he doesn't even have social media, and I only use it to post big things like our wedding and literally nothing else. So not avidly. Our first date was like five days after we matched and moving off the app to meeting in person definitely changes the dynamic and trust and should be done as soon as possible."
"Social media is a killer of interpersonal connections and has created a shallow society."
- IAmOnTheRunAndGo
Getting Paid to Date... or... Paying... to Date... Wait, What?
"If we consider that modern dating is largely just online dating at this point."
"Then the clearcut killer of modern dating to me is monetization. A decade ago Tinder was AWESOME. It was very easy to match with people, land dates, and participate in hook-up culture if you wanted to. OKCupid was fun and based on personality, lifestyle, and chemistry. Bumble was a decent alternative to Tinder."
"Then they all I think got bought out by one company and all started to care more about profit than purpose."
"Bumble, you get like ten likes a day max. Sometimes five. It's inconsistent."
"Tinder you have a ton of bots and ads and spam accounts. You have to pay money to access the same features that you got for free before."
"OkCupid went away with their great formula and went for a swipe feature instead and now it sucks."
"Hinge could be good but it locks away the most essential, basic filters for finding suitable dates behind a paywall."
- StayWinning100x
Work-Life-Dating Balance
"Work-life balance. People are too tired or too broke to go out and do things. Any spare time and you are just too tired to want to do anything. This is how dating apps took off and led to objectification and judging people in five seconds."
- AShadowinthedark
"Yeah. It's so exhausting to do anything after work. Friday is just recovering Saturday is the day to do everything and Sunday is for preparation for the week. How can you get the time to get to know new people?"
- beholderost
"Oh gosh, I thought I was alone in this! The couple of times I have started seeing someone I end up completely overwhelmed because I never get a day to just do nothing. I'm too tired during the week, so would have to cram seeing family, and friends, and going on a date on a weekend. I feel much more relaxed single."
"I wish I could've met someone in school where it seems like it was much easier to see them during the week."
- OrangeTree81
The Search for Perfection
"The fact that, thanks to a steady diet of social media and brain-dead entertainment, everybody seems to think that they deserve a partner that checks all the items in their cartoonishly unrealistic list of requisites while at the same time they, at their best, would have basically f**k all to offer their fantastical ideal partner in return. And odds are they're not at their best anyway, so they have even less than f**k all to offer."
"And to top it off, everybody seems to think that this imaginary ideal partner should put in all the work and effort in the relationship, including pursuing them before the relationship even starts, while they sit back and do, well, f**k all."
- Tough_Stretch
"'You're not perfect, sport, and let me save you the suspense, this girl you met isn't, either. The question is, whether or not you're perfect for each other...' I think that quote is what people miss."
- Believeland99
The Need to Share
"Social media and dating apps. How on earth is not broadcasting your life a red flag? To me, that is a neon green flag."
"The last place I would look for love is on an app. Maybe I am old-fashioned... the instant filtering is just plain weird."
- sporks_and_forks
Increased Opportunities to Cheat
"I've been cheated on in every relationship I've ever been in because of Instagram and Snapchat, obviously not 'because,' but they make cheating a lot easier and seemingly less 'painful,' which it's not."
"I'm sick and tired of this s**t, man. I just want a loyal woman in my life, I'm tired of being f**king hurt. All my friends have been cheated on at least once, some physically and most on social media. Mine all of the above. So tired of it, for real, man."
"Where the f**k did true, loyal, adorable love go?"
- Critical-Balance2747
Knowing Your Worth
"I would say egos, and people that think they have a high perceived value to the point they feel like others should bend over backwards to be in their presence."
- halle1111
"I've been saying this for years. The phrase 'know your worth' is ingrained into everybody nowadays, but nobody is willing to have a frank conversation with themselves about what they are worth."
- Beneficial-Cucumber
Too Many Main Characters for One Story
"Main Character Syndrome."
- Logical-Wasabi7402
"I came here to say this, you know, one NPC (Non-Player Character) to another."
- Tight-Context9426
One Word: Escapism
"I mean, life in general. But getting more specific, I'd say escapism. Social media, gaming, drugs and alcohol. It's all a way to escape reality and while it feels good in the moment, it takes you away from the process of growing as a person and growing with another person."
"It causes resentment, contempt, f**ks with insecurities, and has shifted the point of partnership from PARTNERSHIP to access. We're all traumatized and we're all running from something."
- ProduceDue7659
We Just Need a Nap
"We're tired, boss. Just plain worn out, burnt out, run down tired. Work-life balance is dead, society is mentally draining, and literally everything worth doing costs money. When the h**l are you supposed to meet that person when you get home from work and immediately go to bed so you can be up at 4:30 A.M. to do it again tomorrow?"
- Nkechinyerembi
"This is everything, buddy. I feel this and I don't see my self getting married and for sure not having kids. I don't want to introduce a new life into a decaying world that refuses to fix its older generations' mistakes. This whole attitude of 'I will be dead before it effects me' f**king sucks."
- pixelsandfilm
It's totally understandable that each generation, with its own priorities and relationship with technology, will see a shift in how their social lives look.
All of that being said, it's still surprising how extensive of a reach technology and social media now have in our dating lives, going from people not really knowing how someone looks until seeing their in-person... to hardly ever have the opportunity to see them in-person anyway.
It's not uncommon for certain products to end up being used for purposes different than their initial intention.
Cotton swabs, or Q-tips, are the prime example, as nearly all who buy them use them to clean earwax from their ears despite the box expressly warning customers not to.
Then there are the products made for specific customers but whose clientele proves to be quite different from their initial target market.
Specifically, things or experiences intended for children but primarily enjoyed by adults, ruining any excitement the young folk may have had about them.
Redditor opposeThem was curious to hear about all the things magic grown-ups stole away from children, leading them to ask:

"What was meant for kids but adult consumers hijacked it and ruined it?"
Who Doesn't Need Something Soft And Cuddly Every Now And Then...

"Squishmallows."
"People trying to resell these literal stuffies 3x the price online."- sighcommagroan
Seems Like They Were Looking For The Wrong Kind Of Bears...
"Build A Bear."
"As a former employee I don't care if you came in and bought some stuff animals."
"Hell, there's some cool ones like Pokémon."
"HOWEVER, just cuz I worked there doesn't mean I have a whole collection myself and watch every show and movie that's partnered with the company."

"Yes I was an adult man working at a stuffed animal store."
"Yes I bought a couple Pokémon for myself."
"'No I don't wanna hear another grown man passionately talk to me about My Little Pony and PLEASE I DON'T WANT TO SEE A CUTIE MARK TATTOO YOU HAVE ON YOUR A** CHEEK EVEN IF THERE'S NO KIDS IN THE STORE CURRENTLY."- That_Guy_Pen
Fun Can't Be Forced
"After school hobbies!"

"Around the age of 47, I decided to pick up guitar again."
"So I went to a local school and enrolled as an adult."
"I would see parents harassing their kids and berating them for not being better."
"I think the majority of them have lost the idea that extracurricular activities are too help your child out of their shell and also to have fun."
"Not to make them a professional of any sort or the best of the best of the best."- BisquickNinja
I Mean, They Are Pretty Cute
"Minions."- aprairiehocompanion
"I remain baffled as to how and why minions, of all things, became the thing of choice for unfunny boomer memes."- moonbunnychan
Collect Them All... To Sell Them Later...

"Every card hobby."
"It's literally just about prices now."- lol022
"Pokémon Cards."
"Scalpers were so down horrendous they were raiding McDonald's during the pandemic."- Sol-Blackguy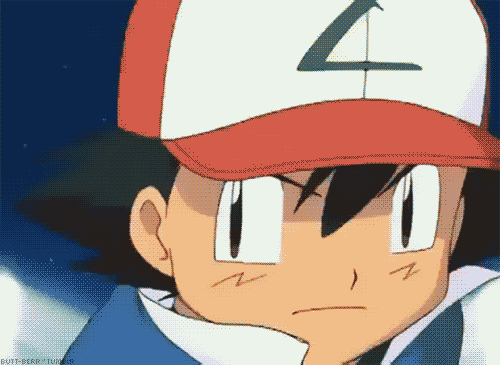 ash ketchum pokemon GIF
Giphy
Silly Rabbit...

"Trix."- Dont-ask-me-ever
"When I was a kid I felt so bad for that rabbit."
"I still don't understand the idea behind that marketing campaign."
"Was it- being greedy and mean is hilarious."
"Buy our cereal?
"Just give the bunny some cereal you sadistic little sh*ts."
"They ran an ad for a little while that was a campaign that allowed you to vote on whether or not the rabbit would get some Trix."
"I think you had to mail in a box top with your vote or something."
"I voted 'share' with all of my sensitive little heart."
"'Greed' won by a landslide."
"That's when I first became disillusioned with voting and people in general."- Iamtevya
You Can Keep The House, But You Can't Take My Babies...
"Beanie Baby collectors."- bigredthesnorer
" [A] photo of a divorcing couple dividing their beanie baby collection in court always makes me laugh."
"So ridiculous that people thought they were like stocks."- Delores_Herbig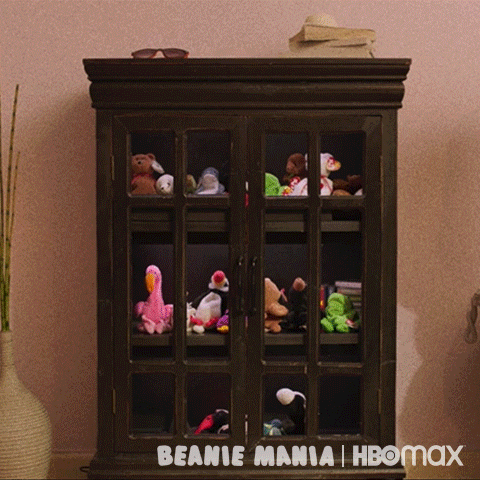 Beanie Babies GIF by HBO Max
Giphy
Influencer Culture...

"Childhood."
"Parents who film their kid's lives for likes and subs are sh*tty."- da_predditor
The Edward Vs. Jacob Fued Will Never End...
"YA books."
"I'm an adult that reads them."
"But the characters are TEENAGERS."
"People get upset that teenagers act like teenagers, in books targeted at... you guessed it, teenagers."- PumpkinPieIsGreat
So Much For Love Of The Game...
"Youth sports."
"When I was a kid 30 years ago, you'd have a practice or 2 a week plus a game on Saturday."
"Then if you loved sports, you'd get together with buddies in your ample free time and mess around playing super fun pick up games."
"Now, many kids are having full weekend tournaments like every weekend."
"And tons of practices.'
"They rarely have the free time to just play with their friends for the fun of it."
'Sure they are better athletes than we were, but are they better off?"- omgphilgalfond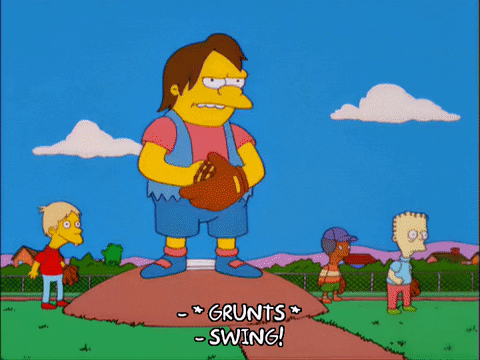 homer simpson pitcher GIF
Giphy
Can You Say "Re-Sale?"...
"Pretty much any kids' toy."
"The scalpers are working harder than ever to f*ck it up."
"Video games?'
"Check."
"Pokémon/whatever is popular cards?"
"Check."
"Lego sets?"
"Check as f*ck."
"Fuzzy egg furby like critters?"
"Check check."
"If scalpers can leech money out of people with it, they'll do it."- chris14020
Car Salespeople Can Be Ruthless...

"Hot wheels."- Snow-Dog2121
"Worst memory I have of comic con."
"An exhibitor gave a kid what must've been an exclusive at their booth."
"Grown men rushing and crowding the kid pressuring him to sell his toy."
"His parents moved him away promptly but I imagine he was shaken up by the experience."
"Went from a cool moment of unexpectedly getting a toy to grown weirdos getting in his face."- Dwike2
Where To Even Begin?
"Harry Potter vibrating broomstick."- PursuitTravel
"I have one found at Goodwill about 11 years ago."
"I'm a big HP fan, and I was excited to buy it."
'I realized it turned on, and I was hoping for cool sound effects, I was disappointed it only vibrated."
"I remember looking it up online just to check out info on it and found out why it was discontinued shortly after its release, thought never occurred to me until then."- Necranissa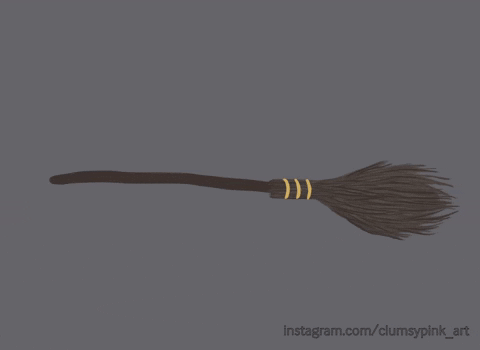 Harry Potter Halloween GIF
Giphy
One has to wonder how the manufacturers or marketing departments feel about these alternative uses?
Sadly, one can only guess that as long as they are turning a profit, they couldn't care less...