Every now and again, when we go out shopping or treat ourselves to a nice meal at a restaurant, we can't help but find our jaws drop when we notice a price tag.
Sometimes, we might force ourselves to admit that the main course, cashmere sweater, or advanced cooking product was worth every penny.
More often than not, though, we find ourselves wondering if the item in question is, indeed, worth its exorbitant cost.
The answer almost always being no.
---
Redditor Thic_water was curious to hear the most overpriced clothes, food or merchandise anyone has ever come across, leading them to ask:

"What's the most overpriced thing you've seen?"
How much would the upgrade cost?...
"When I was in Dubai 2 years ago there was a cell phone store in the mall that sold phones that ranged from $30k -$120k."
"They were basically phones covered in diamonds and gold."
"That's $100k for something that is probably already obsolete."- holla09
A Cauliflower By Any Other Name...

"A couple of years ago, Mark's and Spencer Food, a high end supermarket in the UK, tried selling 'Cauliflower Steak' which was a thick slice of cauliflower for £2.50."
"It was covered in plastic."
"You could literally buy a whole cauliflower in the same row a bit further down for 40p."
"They were crucified for it, it was hilarious."- patchyj
"Oh, Canada" Indeed...
"$800,000 for a 500 square foot 'condo' in Toronto."- B-416
"Cell phone plans in Canada."- Unending_beginnings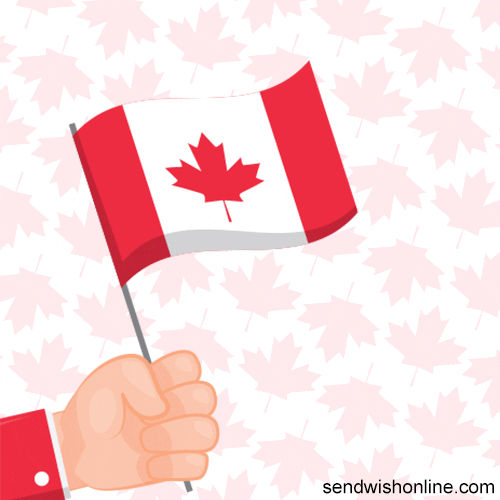 Flag Celebrate GIF by sendwishonline.com
Giphy
An Ironic Miscalculation...
"I remember seeing a basic scientific calculator for like $300."- Saper-Ja-
Cheesy Goodness...
"I swear, people sell oddly-shaped Cheetos for THOUSANDS."
"Literally THOUSANDS."- KipsyCakes
The Counters Better Glisten...
"I saw a small thing of Lysol wipes being sold for $22 in a store last week."- rickeysneekzzz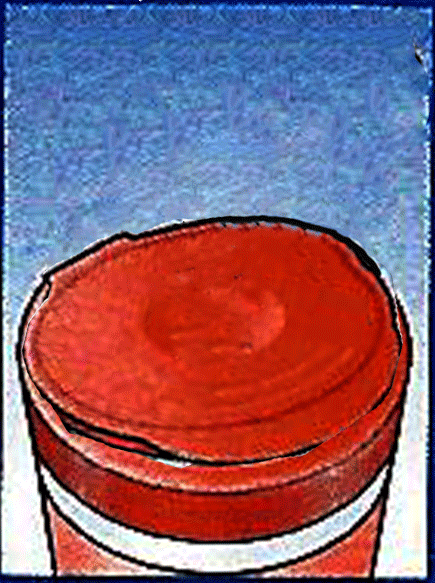 Sick Art GIF by Jimmy Arca
Giphy
All Right Then...

"A few years back Nordstrom was selling a rock in a leather pouch for $85."- Happy_Fun_Balll
Can You Say Outdated?
"I saw an external ZIP disk reader in the clearance bin of Wal-Mart for 10% off it's original price."
"In 2011."
"So it was going for $180 and had parallel ports."
"in 2011."- AudibleNod
Will They, Though?
"In a downtown consignment shop, an oil painting of sheep grazing in a meadow had a price tag of $18,700."
"It was by an unrecognized artist."
"When asked why it was priced so high, the shopkeeper said 'because someone will like it and buy it'."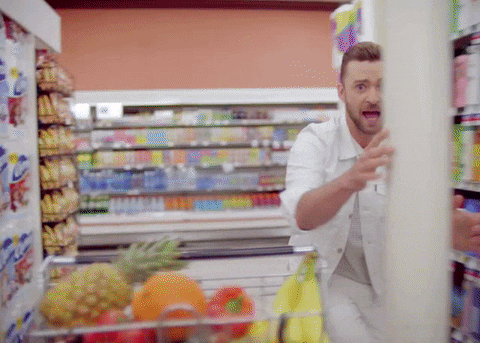 justin timberlake GIF
Giphy
Jerky
"Beef jerky here in the UK."
Kud13
"In the US, Beef Jerky costs around 30 dollars a pound, around 23 pounds in the UK. It is one of, if not the most, expensive beef products you can buy, other than a live cow."
Casual_Reddit65
"That's because it loses 2/3 of its weight when it's dried. That's why it costs 3x as much as plain beef."
hereforthecommentz
Printer
"Printer ink. I had a friend in college who would buy a new $20 printer every time the ink ran out bc it was cheaper than buying ink."
narcissistical_
Medical Necessities ​
"Insulin. Discovered over 100 years ago and is now synthetically produced and still is being sold for hundreds or thousands of dollars in many cases. The drug companies decided they were going to make their gigantic profit margins off life-saving medicine."
t1runner
"I remember when you could get test strips for like $10 over the counter. Now everyone wants a prescription and a wad of cash. Like I'm never not going to be diabetic, why do I need to keep renewing this prescription..."
diabeticwino
Military
"As a machinist who has made things for the military, most people don't understand what overpriced means."
Sirhc978
"Preach. I bid a job for the military and they told me my bid was too low. I added a zero and got the job. Price I initially quoted would have been profitable for me."
sub-hunter
Nokia
"Gold-plated, diamond-encrusted Nokia cellphone."
Deleted
"Why the hell would someone try to put fancy armor around something that's already indestructible?"
ikindalold
Scissors
"I once saw a scissor to $90. It wasn't anything fancy, it was in a grocery shop. $90..."
FuzzButtQuestion
"You should know that hair stylists can pay upwards of $2,000 for a pair of scissors. Many actually make payments on the scissors and pay to get them sharpened frequently. I never knew this until I saw the look of disgust and utter defeat when a hair stylist dropped a pair of scissors while I was getting the mop chopped."
twopacktuesday
Glasses
"As someone who is half blind, glasses. I get the dirt cheap ones, and it still costs over $100 for the privilege of being able to see."
TheRealHirohikoAraki
Concessions
"Food in movie theaters. The prices of everything is jacked up so much !!"
User Deleted
Sometimes, people might price things stratospherically high in hopes that some might assume it must be of great value and pedigree.
But no matter where it's from, or what it's made of, a rock in a pouch is just that.
A rock in a pouch.
What other things would you add to this list? Let us know in the comments below.