People Share How Simple Rules Backfired Massively
Reddit user True_Egg_5685 asked: 'What split second decision have you made in your life, that if you hadn't made it you would have died?'
Life can be viewed as a series of moments in quick succession each influenced by a preceding event.
At any given time, things can go awry, but somehow things manage to fall in line much like an elaborate maze of dominos.
But one misplaced domino can cause the whole rigorous set-up to come to an unsatisfying end–unless the faulty piece is corrected just in time before the domino in front of it squarely taps it.
If you've been lucky, a last-minute decision in your life has been properly adjusted to avoid catastrophe.

Curious to hear about close-call situations from strangers online, Redditor True_Egg_5685e_Egg_5685 asked:
"What split second decision have you made in your life, that if you hadn't made it you would have died?"
Life can be treacherous in the fast lane.
Unwarranted Lane Change
"Driving 80 miles per hour on a lonely interstate in the middle of the night. Decided to change lanes for no reason, and ended up missing a crumpled car in the middle of the lane I just left. It looked like a professionally crushed car that had fallen off of a truck. No light lenses or reflectors."
– Upper-Job5130

Unseen Obstacle
"I was driving through Dallas on I-20 at like 2am once and had a similar experience. No other cars, just me doing 80mph, and I just absentmindedly changed from the middle to the right lane for no real reason. Suddenly there's a blacked out sedan just parked in the middle lane, no lights on and no people in sight. I thought I was hallucinating, it happened so fast."
– glum_hedgehog
Why Coffee Is Essential
"Fell asleep at the wheel, woke up and corrected my steering without panicking."
"Drowsy driving is just as dangerous as drunk driving. Never again !"
– Nielas_Aran_76
T"his happened to me when I was in my late teens. I was burning both ends of the stick and was driving home from working and falling asleep. I remember it so clearly. Nodding off, waking and being thankful I didn't crash and then nodding right back off again. I'm amazed I didn't kill myself. I did eventually hit a divider and popped two tires. I must've been going very fast. I don't know why I'm not dead."
– boringcranberry

You never know when a pedestrian is where they shouldn't be. Or when a car is traveling where it shouldn't.
Wayward Wanderer
"I'm from Northern Ireland and my brother and I were coming home from a night out, he was the designated driver. We were doing 70mph on the motorway and he moved into the fast lane and missed a guy walking on the motorway, dressed in black, by about a foot. So scary 😰."
– garymason74

Reckless Driver
"Grabbing a middle schooler's backpack as she was about to cross without looking and staying on the sidewalk instead of crossing the road. (I was in high school at the time)"
"The reason?"
"The red car that had almost ran me over a few weeks before was barrelling down the street at high speed."
"Car zooms past at the moment the kid and myself would have been in the middle of the road."
"Same driver. I recognized the shade of blonde hair."
– MerryMelody-Symphony

These people survived a terrorist attack.
At The Time Of Signing

"Was in a bombing. Knelt down to sign something when the detonation happened. Glass shards were a hair away from killing me. The person who gave me the paper to sign technically saved me, they're fine too."
– PinkBedazzledLeotard

"Story time! My grandfathers family lived in Halifax at the time. My great uncle George was a newborn. They had him in his pram facing the window. For some reason my aunt went in and turned his pram around so it wasn't facing the window anymore, then she left the room. As she was leaving the room, the windows blew in. If she hadn't turned the pram he would have been shredded by glass."
– Lexifer31

These individuals continue counting their blessings.
Retrieving A Forgotten Item

"I went to ride my bike and almost forgot my helmet, I honestly debated grabbing it since I was only planning on doing a few miles; last minute I decided I might as well have it and then half a mile out I got hit by a car. Helmet was busted as hell but other than a concussion I was fine"
– SunfireElfAmaya

Narrow Missssssss
"Nowhere near as extreme as some of these, but I used to go for walks in a nature park right behind my neighborhood, usually with headphones. On one such walk, I happened to look down to see the foot I was currently stepping with was about 6 inches from coming down on a diamondback rattlesnake. It was arched back, ready to strike, rattle going, but I couldn't hear it over my music. Leapt back immediately and walked around it without issue, but holy crap, it gets my heart going just thinking about it."
– pownij
Life-Saving Maneuver
"I was caught in a bar brawl. Tumbled to the bottom of a crowd and was pressed to the floor when some psycho was on my back choking me. Couldn't move and couldn't breathe. I thought that was it. I was gonna die on the floor of a New Jersey nightclub. Suddenly I remembered a move my wrestling coach taught us to break grips. I found his thumb, folded it like a fist and squeezed as hard as I could. It cracked like a stick. I could hear him scream in my ear and he hopped off. I pushed up and swung my way out. I was choked so hard that both of my eyes were full blood red, no whites and I cracked a molar. That was a close one and who knows what would have happened if I didn't recall that one random move or if I never wrestled to begin with. Scary."
– Ghostface5000

A moment that still sends shivers down my spine was when I nearly avoided a head-on collision with an 18-wheeler that had been zig-zagging between the different sides of a busy street.
The presumably drunk driver was speeding and towards me and I had to decide whether to swerve into the parked cars on the street or steer the other way and risk driving into cars careening toward me.
I decided for the former and turned the steering wheel towards the parked cars, just as the truck clipped the back corner of my Nissan Maxima.
My vehicle spun 180, but thankfully, I managed to slam onto the curb where no cars were parked.
The semi-kept going. It was a hit-and-run. And I count my blessings that I live to tell about the fact that I didn't steer my wheel towards the left which would've had me on a collision course, head-on, into the semi.

There's no denying that men have it easier than women do in just about everything.
With this in mind, it's hard not to join in with those who judge men who display stereotypical, chauvinistic behavior.
However, some would argue, or more specifically some MEN would argue, that they are judged for too many things.
And indeed, everyone would agree that far too many men are judged for displaying behavior that doesn't exactly scream "masculinity."
Redditor Few-Strength5065 reached out to the men of Reddit, asking them what they think men should be able to partake in or enjoy without judgment from others, leading them to ask:
Happiness Is In The Eye Of The Beholder
"Being content with enough."- Zenshin26
The Definition Of Antiquated
"Being the one who takes care of kids in a relationship or making less money than their partner."- HartoCD
Everyone Has The Right To Decompress
"Playing."
"I bust my a** at work and save money so I can then play."
"That might be video games, might be a sport, might be building random shit in a workshop, but whatever it is, let a bro have his hobbies/playtime."
"See a 30 year old playing Pokémon?"
"Good, leave him alone and let him have his fun."- Link9454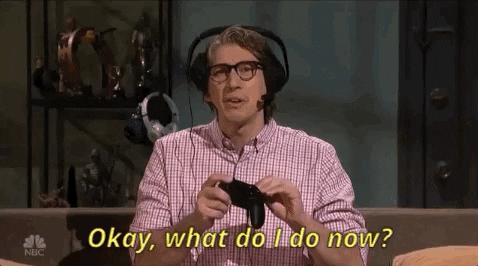 Adam Driver Snl GIF by Saturday Night Live
Giphy
Head Out Of Gutters People...
"Eating bananas."
"Just tryna get the potassium bro."- MightyKing19
Father's Spending Time With Their Children? The Very Thought!
"Taking kids to the park/walmart/etc."
"Too many horror stories of some Karen taking issue with this as if it's wrong for men to be fathers."

"Also, just being a dad in general."
"There was that phase in the media where the father was played off as some idiot that couldn't even without the help of the wife.'
"Our culture seemed to buy this idea wholesale, and we're still reeling from the effects."- ridicalis
"Being a parent."
"Any time a dad is out alone with his kids other people always ask if he's on babysitting duty."
"It's not called babysitting it's called being a parent."- Elementus94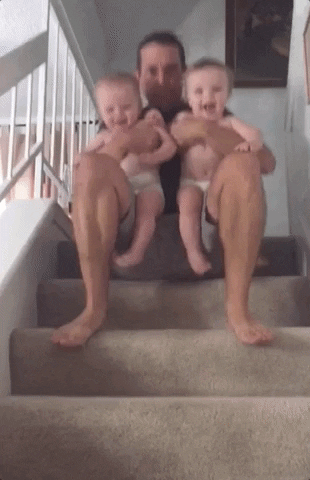 Fathers Day Dad GIF by America's Funniest Home Videos
Giphy
Peace And Quiet Can Be Hard To Come By
"Wanting to be left the hell alone."

"It's not that we don't want to spend time with our partners, but for f*ck sake alone time is valuable."
"Sometimes your man just wants a little time to himself and there's nothing wrong with that or anything to read into about it."-Jollybritishchap
Smart, Smart Boy...
"Maybe a minor one, not talked about a lot but: watching certain movies."
"Growing up I was always taught that certain things were just for girls."
"I'm 29, just watched Charlie's Angels for the first time a month ago and I'm honestly mad at what could've been a pretty formative movie."

'When I was 14 or so, my uncle was trying to ask me and my cousin which movie we wanted to rent for the evening."
"It came down to Catwoman or Scorpion King, and my cousin chose Catwoman only for my uncle to say 'that's gay' to which my cousin replied: 'how is you wanting to watch The Rock all shirtless and oiled up not gay, but me wanting to watch Halle Berry in a skintight leather cat suit is?'"- CinnaSol
All That Matters Is How They Taste

"Liking 'girly' cocktails."
"Let me have a margarita."
"Generally, anything deemed 'girly'."- Panal-Lleno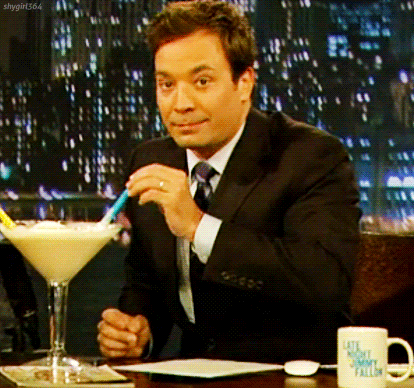 Jimmy Fallon Drinking GIF
Giphy
NO MEANS NO!!!
"Telling a woman no."- AFLYINGDINGUS
Minimalism Is Popular
"Having empty apartments."
"As much as it's nice to have decorations in a house, I don't give a sh*t about it."
"As long as my house is clean and I am comfortable in it then I have the essentials."
"My girlfriend is the only reason our house is decorated."- Grundle_Gripper_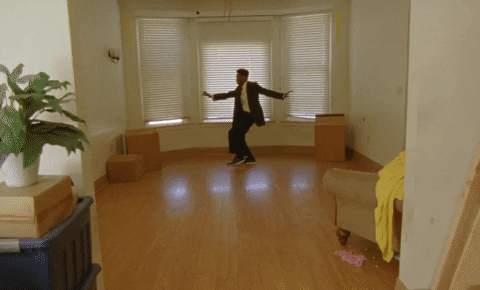 Dancing Alone GIF by Aaron Aye
Giphy
Emotions Are A Sign Of Strength

"Opening up their emotions."
"Being a man can be so lonely."
"if your struggling don't be afraid."- JillHardenerOfficial
Interest Can't Be Forced

"Not being interested in sports."- Klutzy_Growth1945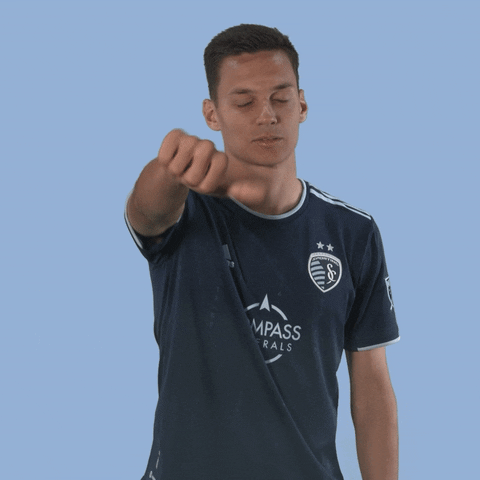 Major League Soccer No GIF by Sporting KC
Giphy
Many people have their opinions of what a "real man" should do and be.
Without any justification for that opinion whatsoever.
After all, it seems safe to agree that a "real man" couldn't care less what others think about their interests and hobbies, as long as they aren't bringing any harm to others.
Ideally, they might even be bringing others joy.
In movies and television, school reunions look like tons of fun.
Everybody attends and hilarity ensues.
But in real life, there is a lot of mystery surrounding these events.
Who plans them?
Who pays for them?
Why would anyone really go?
After decades start to pass, these people are really just strangers.
And it's also proof of aging.
Who needs other old people wandering around reminding you you're old?
Redditor Throwyz wanted to know why people chose to skip school reunions, so they asked:
"People who never went to their class reunions, why?"
My high school reunion was ok.
The sexy guys were still handsome.
That was all I cared about.
Who Cares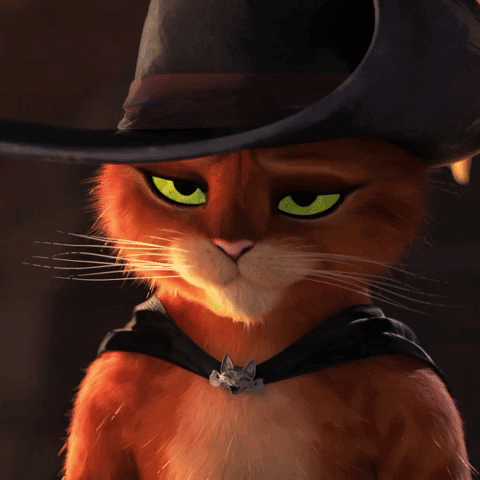 I Dont Care Shrug GIF by Puss In Boots
Giphy
"I don't care about the people I went to school with."
SnooLemons5609
"Same. Who cares. I stayed in touch with those I cared about. The end."
TinyNightLight
A Selective Process
"I keep in touch with the people from high school I want to keep in touch with. No need to go to a mediocre event and be judged by the others."
Leeser
"Living in the age of Facebook everyone I care about from high school knows what's going on in their lives already. Anyone I actually want to interact with I already do."
mousicle
The In-Crowd
"Didn't want to be there as a kid, so had no desire to return."
MahStonks
"This is the answer. I've skipped all of my class reunions and never regretted it."
"But one of my friends decided to go to a class reunion a few years back. He said it was amazing (or scary if you will) how quickly old group dynamics re-emerged, even 30-plus years later."
"The guys and gals who made up the 'in-crowd' back around 1988/89 had mainly peaked at 16. Everyone acted much more mature, obviously, but he said the whole affair got really cliquey really quick. Like I said, I never regretted not going."
Fresh-Hedgehog1895
Not Welcome
"First of all, I wasn't invited. I'm still as invisible to them as I was back then. Second of all, f**k those clowns."
Sweet_Platypus4981
"LOL, me too. I wasn't invited to the five-year reunion, and I still lived in the same town! I randomly worked with an old classmate, and she told me that the official list had me under 'could not find.' It was just so hilariously petty. I considered writing a note to suggest that they simply consult the local directory for my name but decided I didn't care enough."
ChangeTheFocus
Peaks and Lows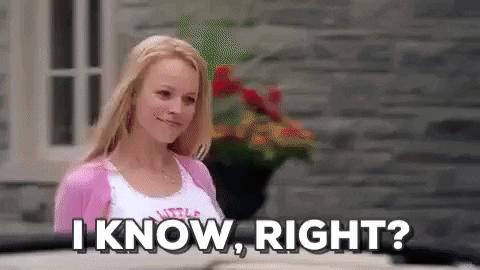 I Know Right Mean Girls GIF by filmeditor
Giphy
"I feel like reunions are for all the popular kids who peaked in high school who want to return to either gloat about how successful they are or to relive the 'good old days' if they weren't."
ScoutJulep
The popular kids always have to show up and show out.
Even when their lives fall apart.
Irrelevant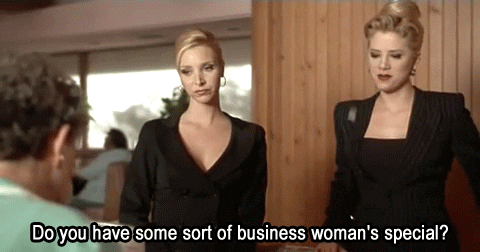 Romy And Micheles High School Reunion Interview GIF
Giphy
"Are class reunions a thing in the time of social media? We can find out everything we want from everyone we ever met should we choose to do so."
Lumpy-pad
Forget Them
"I stay in touch with my best buddies from high school and university, don't care enough about anyone else to make the effort of traveling for a reunion."
Bu**holeQuiver
"This indeed. Half of this thread is people going 'f**k those guys.' I literally don't care. Hope they're doing well in a general sense but if I wanted a follow-up, I would've gone after it sooner. I can't be ar*ed."
Hotemetoot
"Exactly the same reason for me. If I was still local, I probably would have gone, but it was not worth traveling almost 1000 miles round trip."
SharksFan1
Nightmares
"I was bullied, had my property vandalized repeatedly and permanently (my car was keyed to sh*t more than once), got in fights, had inappropriate comments made by teachers. Why the actual f**k would I travel out of state and pay hundreds of dollars for a ticket to be surrounded by those memories?"
Chaotic-NTRL
Didn't Know Most Of Them Then
"I graduated with 450 people and I didn't even know most of them then. I personally think class reunions are for people who want to brag about how much money they have or how great their kids are. Show off the new plastic surgery. Why the f**k would I go to something like that? Later losers!"
lunalovegood17
Never Look Back
"I hated HS, couldn't wait to get out, hated where I grew up, felt like a caged animal, and my life only got better after leaving there. Didn't look back and didn't want to look back. Now 55 and retired with lots of good years in front of me."
Important_Outcome_67
"This is relatable. Plus, I already know how all of those people from high school are doing-- they're all wasting away their lives in a shitty small town, still living out the same drama from 12 years ago. And I'd rather not hear all about their latest MLM bullsh**t. Enjoy your retirement!!"
Think_Doughnut628
The Quest
"Millennial here graduated from HS in the mid-to-late 00s."
"I'm still close with a core group of friends from HS. Those I'm not friends with, but still cordial acquaintances with, I keep up with through Facebook, which I'm slowly trying to remove from my life aside from my Quest 2 and looking at cat pics and vids on Instagram."
"I wasn't very popular in high school. I have some great friends from then, but I was also relentlessly bullied. Seeing as I can keep up with the positive parts of my life from then via just talking to my friends, why go back to the people who bullied me? I don't think about them anymore, I'd rather live my life without communicating with them."
tacobelmont
Decades Past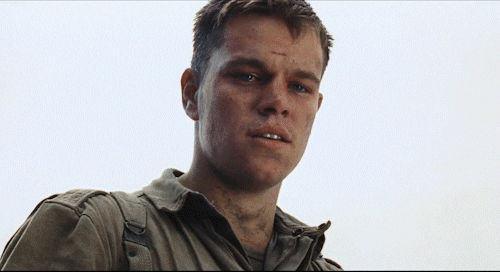 Aging Matt Damon GIF
Giphy
"I haven't spoken to a single person from my high school class in over 20 years. I never really liked many of them back then so I'm damn sure not wasting time going to a reunion. Also I never even got an invite."
Technick83
As time passes, you care less.
Wish others well, but you don't have to know them forever.