The mark of a great movie is one that you can watch over and over again.
Although, it isn't only great movies that have endless watchability.
Indeed, sometimes the movies we find ourselves wanting to revisit over and over again wouldn't even come close to being on the list of the top ten best films of all time.
But whatever they may, or may not, lack in quality, it's the comfort of revisiting these characters, places, and adventures that make return visits mandatory.
Particularly when we're feeling down.
---
Redditor kyrac3 was curious to hear what everyone's favorite comfort cinematic choice was, leading them to ask:
"What's your comfort movie?"
As Delicious As All The Food.
"Ratatouille."- somethingexnihilo
"When Dinosaurs Ruled The Earth".

"'Jurassic Park'"
"I could watch it all day every day love that movie."- Time_Restaurant_9776
"Bend And Snap!
"'Legally Blonde'."- Bledwards25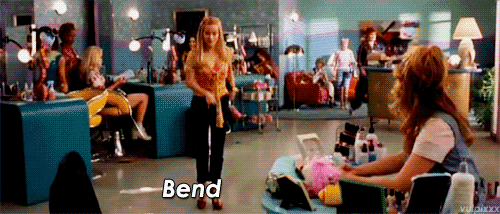 sexy girls rule GIF
Giphy
"Flames... Flames, On The Side Of My Face..."
"Clue."- Schezzi
A Griswold Family Tradition
"'Christmas Vacation'."-bloodsoed
An Undervalued Disney Gem
"'Treasure Planet'."- NotVeryToastyToast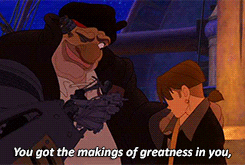 you got this kingdom hearts GIF
Giphy
As Exciting As Finding The Actual Lost City!

"'The Road to El Dorado'."- outerproduct
"Just Too Good To Be True..."

"10 Things I Hate About You."- aestowl
The Magical Neighbor Everyone Wants
"'My Neighbor Totoro'."- pariah164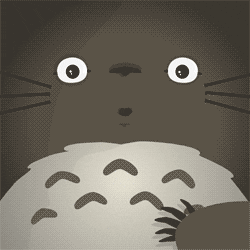 animation GIF by Fran Solo
Giphy
"When The Night Has Come, And The Land Is Dark..."

"'Stand By Me'."- ThePowNation
Be they all time classics, or guilty pleasures, we all know the first film we need to put on whenever we need a little pick me up.
As nothing, NOTHING, chases away the blues faster than a trip on the bus with the Spice Girls as they offer a tour of Spice World...